April 17, 2019
Good morning. Remember the problems with South Carolina's correctional system from Monday? Well, an investigation by the Atlanta Journal-Constitution found that at least a dozen Georgian inmates have died due to diabetic ketoacidosis, a result of untreated diabetes.
1 big thing: Red states' Medicaid gamble
Red states are getting creative as they look for new ways to limit the growth of Medicaid. But in the process, those states are taking legal, political and practical risks that could ultimately leave them paying far more to cover far fewer people, Axios' Sam Baker reports.
The big picture: The Centers for Medicare & Medicaid Services has made it clear that it wants to say "yes" to new limits on Medicaid eligibility, and it has invited states to ask for those limits.
But CMS hasn't actually said "yes" to some of the most significant limits states have asked for.
In the meantime, states are left either with vague ambitions they're not sure how to implement or with risky plans that put their own budgets on the line.
What we're watching: State-level Republicans are waiting for CMS to resolve two related issues: how much federal funding their versions of Medicaid can receive and the extent to which they're able to cap enrollment in the program.
CMS administrator Seema Verma has reportedly told state officials that she wants to use her regulatory power to convert Medicaid funding into a system of block grants — which would be an enormous rightward shift and probably a big cut in total funding.
CMS probably cannot do that on its own, experts said, but it could achieve something similar by approving caps on either enrollment or spending.
Several states, led by Utah, are testing the waters on just how far right they can go.
2. The push for three-parent IVF
A group of scientists, patient advocates and bioethicists are pushing for Washington to lift the ban on mitochondrial replacement therapy, a procedure that combines genetic material from a mother, father and female donor, Stat News reports.
Last week, a Greek woman had the first successful birth in a clinical trial of the treatment.
Advocates for the procedure say it helps women who carry genetic diseases have healthy children that are biologically related to them. Opponents cite safety, ethical and religious concerns.
Where it stands: Congress passed an amendment in 2015 that effectively banned the procedure in the U.S., and it's been renewed every year since.
Congress could either change the amendment, which is voted on every year, or the Food and Drug Administration could change its interpretation of it.
How it works: The point, at least for supporters in the U.S., is to help babies avoid mitochondrial diseases, which are inherited through the mother's DNA. Other countries have used it as a response to infertility.
Mitochondrial therapy involves taking the nucleus of the mother's egg and placing it into a donor egg that has healthy mitochondria and has had its nucleus removed.
The egg is fertilized with sperm before or after this, and then the rest of the in vitro fertilization process is standard.
The baby then ends up with DNA from all three people involved, although only with a tiny amount from the donor.
3. Wall Street is still selling off health care stocks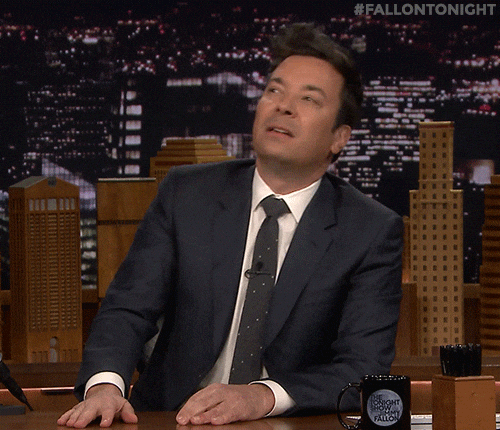 Yesterday, UnitedHealth Group posted $3.5 billion of profit in the first quarter — its second-most profitable quarter ever — and collected more than $60 billion of revenue, Axios' Bob Herman reports.
Yes, but: UnitedHealth's stock price tanked by 4%, which consequently dragged down shares of the other major health insurers and hospital chains. Cigna's stock price plummeted 8%, and Anthem and Humana were close behind. HCA tumbled 10%.
Driving the news: Wall Street remains fearful of "Medicare for All" becoming a reality, and UnitedHealth CEO Dave Wichmann tried to get ahead of the message by telling investors that single-payer would "jeopardize" people's care.
Many investment bank analysts were perplexed by the sell-off, considering that UnitedHealth has more cash than it knows what to do with. 
Steven Halper of Cantor Fitzgerald wrote to investors: "What more can you ask for? Take advantage of poor sentiment." 
The big picture: Medicare for All discussions matter far more to Wall Street right now, and that makes the industry's Q1 financial reports a lot less important.
4. Study: Workplace wellness program didn't do much
The first major study on the effectiveness of a workplace wellness program found that it had little impact on health outcomes, spending or utilization, according to a new Harvard study published in JAMA.
It also didn't improve worker attendance or job performance over the 18 months of the study.
It did, however, encourage employees to exercise more and improve their weight management.
Why it matters: Workplace wellness programs have been touted as a solution to rising health care costs while giving employers the benefit of a healthy workforce. But this study challenges that notion.
80% of large employers in the U.S. offer wellness programs, which are an $8 billion industry.
5. More on the employer health plan churn
A lot of readers gave us feedback on yesterday's lead item about how millions of working Americans lose or change their employer health plans every month, usually through quitting a job or getting fired/laid off.
One point that came up several times: Employees who don't leave their jobs sometimes have to switch to new health plans, Bob reports.
Larry Levitt of the Kaiser Family Foundation reminded us that 61% of companies that offer health benefits shopped around for new employee plans in 2018, and a quarter of them changed insurers, according to KFF's annual employer survey.
Changing or cutting health benefits for current employees is no small matter — doing so was the driving force behind teachers striking in West Virginia last year.
The bottom line: Employer coverage changes all the time, both when people leave their jobs and when companies decide to tinker with their benefits packages.
Thanks for reading. Here's a photo of what a spa day looks like for an elephant.