Axios Vitals
March 03, 2020
Good morning.
Today's word count is 842, or a 3-minute read.
1 big thing: The Supreme Court could be Trump's ACA nightmare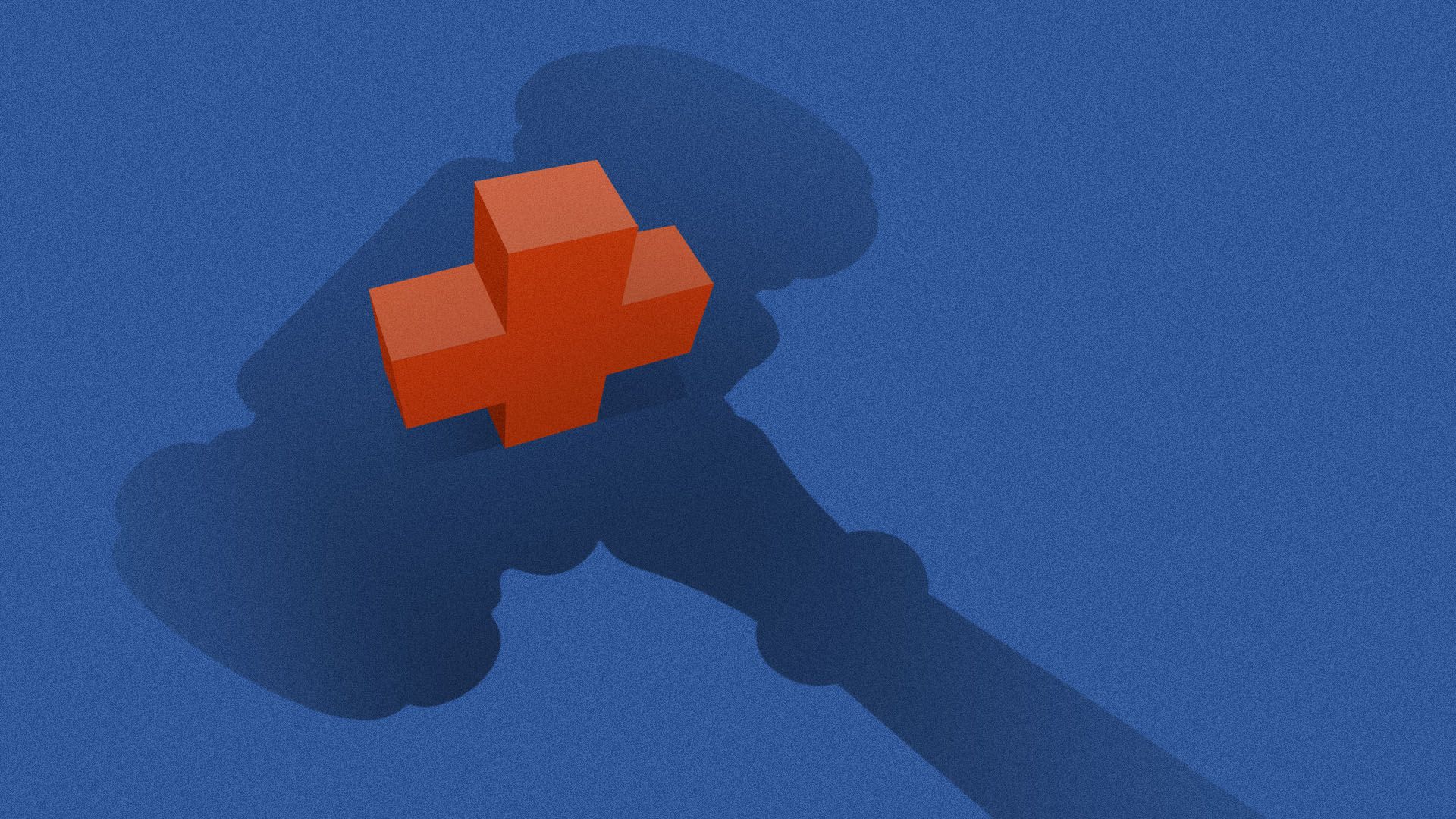 The Supreme Court's next big Affordable Care Act case could be a huge political problem for President Trump, Axios' Sam Baker reports.
Why it matters: The Trump administration will spend the next several months urging the court to strip away some 20 million people's health insurance and to throw out protections for pre-existing conditions.
And it may all come to a head just before Election Day.
Driving the news: The court said yesterday that it will hear the challenge filed by Republican attorneys general, and supported by the Trump administration, that aims to strike down the entire ACA.
The move was a surprise: Machinations in the lower courts had seemed likely to push a Supreme Court appeal well past the election.
What's next: Oral arguments in the case haven't been scheduled yet, but following the court's standard timeline, there's a decent chance those arguments could fall in October — just weeks, or potentially even days — before Election Day.
Election-eve arguments over the fate of 20 million people's health care coverage would be a particularly great gift for Democrats, but even if they fall after Nov. 3, this case is still a gift.
Polls consistently show that health care is among voters' most important issues in 2020, and if this case becomes a big part of that debate, it's likely to disproportionately benefit Democrats.
Reality check: This will be the third time the Supreme Court has held the ACA's life in its hands.
And though the court has gotten more conservative over that time, all five of the justices who voted to uphold the law in 2012 are still there.
2. What the ACA has done in 10 years
The latest edition of Health Affairs is all about the Affordable Care Act, as its 10th anniversary approaches, and serves as a well-timed reminder of why the ACA — and the lawsuit against it — matter.
Axios' Marisa Fernandez rounded up some of the Health Affairs studies' key findings. In addition to covering about 20 million people, the ACA has...
Increased the use of preventive care and disease management.
Helped women: Women are more likely to be insured, to be able to afford both insurance and care, and to receive preventive care and contraceptives.
Helped substance abusers: Treatment for opioid use disorder skyrocketed under Medicaid expansion.
Yes, but: Substantial racial and ethnic disparities remain, especially among elderly black and Hispanic adults.
Go deeper: California's Affordable Care Act coverage experiment
3. Novartis admits guilt in generic price-fixing
Sandoz, the generic drug unit of pharmaceutical giant Novartis, has admitted that it colluded with other companies to inflate the prices of various generic drugs and will pay $195 million to resolve charges, the Department of Justice said Monday.
Why it matters: This is the largest criminal penalty in a U.S. antitrust case, and Sandoz is now the third company to admit guilt within the wide-ranging scheme to fix prices of generics, Axios' Bob Herman reports.
What we're watching: Sandoz, which said it was "disappointed" with this misconduct, admitted it rigged the prices of a handful of drugs — and implicated unnamed generic drugmakers in its deferred prosecution agreement:
One in New York worked with Sandoz to jack up prices of three different skin creams. 
Another in Michigan also conspired on a skin cream.
One in Pennsylvania colluded with Sandoz on an antibiotic for lung infections.
The bottom line: This investigation is far from over and casts a pall over an industry that claims to get lower drug prices for patients.
4. Coronavirus testing affordability concerns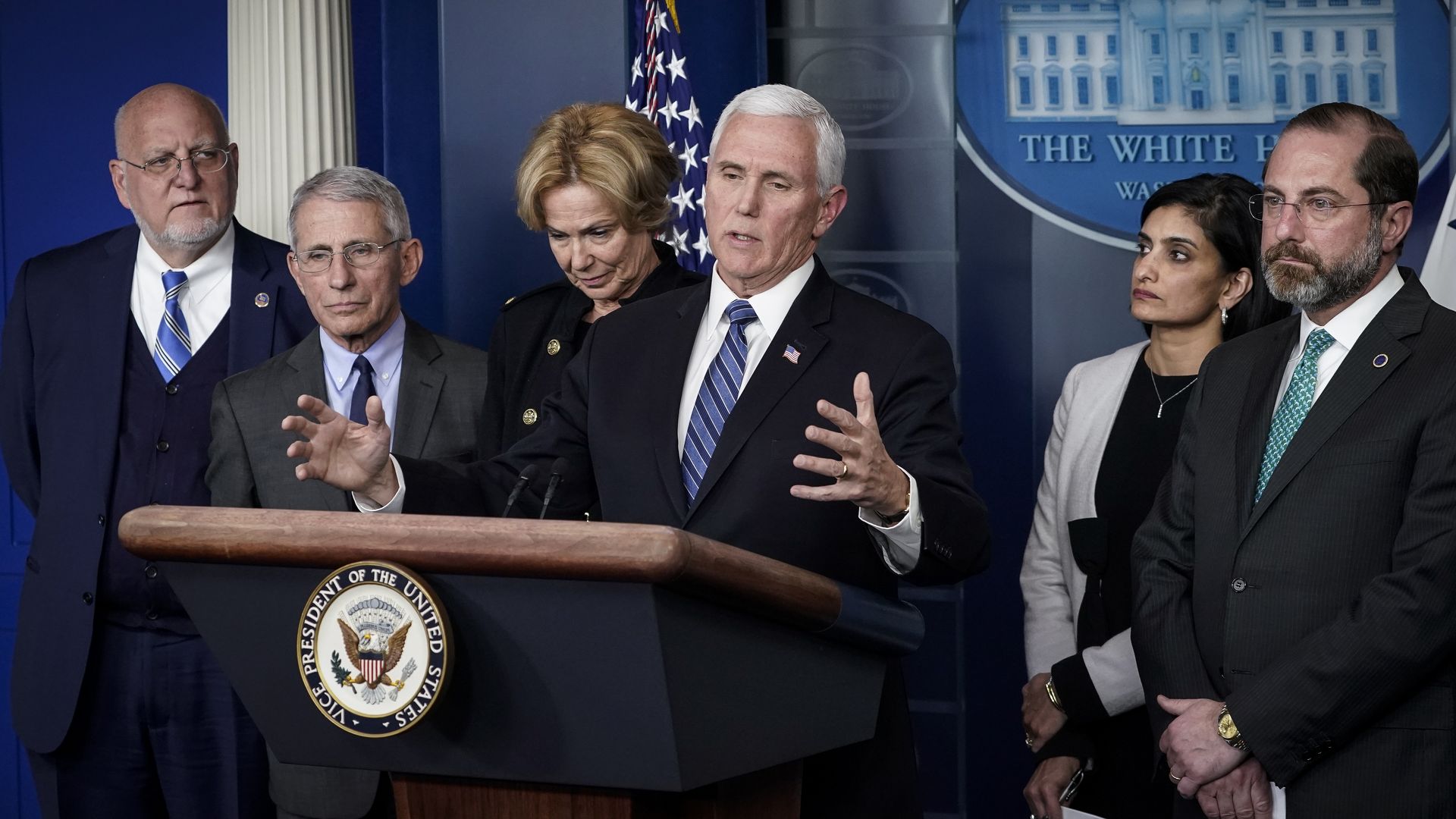 Now that the coronavirus diagnostic test works, the next issue to grapple with is whether it's affordable.
Why it matters: People worried about getting hit with large medical bills if they get tested for the novel coronavirus may delay going to the doctor, or not go at all — the opposite of what needs to happen as public health officials seek to contain the virus' spread.
What they're saying: "We are very concerned about affordability and access. We want to incentivize private sector development while protecting patients from costs and making sure they get the interventions they need to control the spread," a senior White House official said.
"I think the principle here should be that nobody has to remain sick and remain infectious because they can't cough up the money for a test or, eventually, a vaccine," Sen. Brian Schatz told me.
"Keeping the price down of a diagnostic test is gonna be critical. Because people aren't going to do it" if it's unaffordable, Sen. Shelley Moore Capito said.
Details: The CDC pays for the test, but that's unlikely to remain the case if and when it becomes available through private labs.
Patients could also struggle with the cost of the doctor's office or hospital visit itself, said the Kaiser Family Foundation's Larry Levitt.
Case in point: New York Gov. Andrew Cuomo announced last night that insurers in the state will be required to waive cost-sharing associated with coronavirus testing, including emergency room, urgent care and office visits.
5. Not everyone is worried about money
There are the Americans who are worried about paying for medical bills stemming from the coronavirus, and then there's the wealthy.
Between the lines: Viruses don't care about someone's income, but money can certainly buy extra precautions and assurances, as Bloomberg reports.
Details: The rich often have access to scientists and health experts that the rest of us don't have.
They can also use private planes for transportation out of town and purchase high-end concierge medical care — without having to worry about its price tag.
The bottom line: "Resources like money and transportation and information give people head starts on protective and preventive measures, and can help create more comfortable scenarios for people to cope with disasters," Jewel Mullen, associate dean for health equity at the University of Texas at Austin's Dell Medical School, told Bloomberg.