Axios Tampa Bay
March 10, 2023
Friday has arrived. Let it wash over you.
☔️ Chance of showers and thunderstorms starting this afternoon. 82°/67°.
Today's newsletter is 881 words, a 3.5-minute read.
1 big thing: Gasparilla Music Fest is on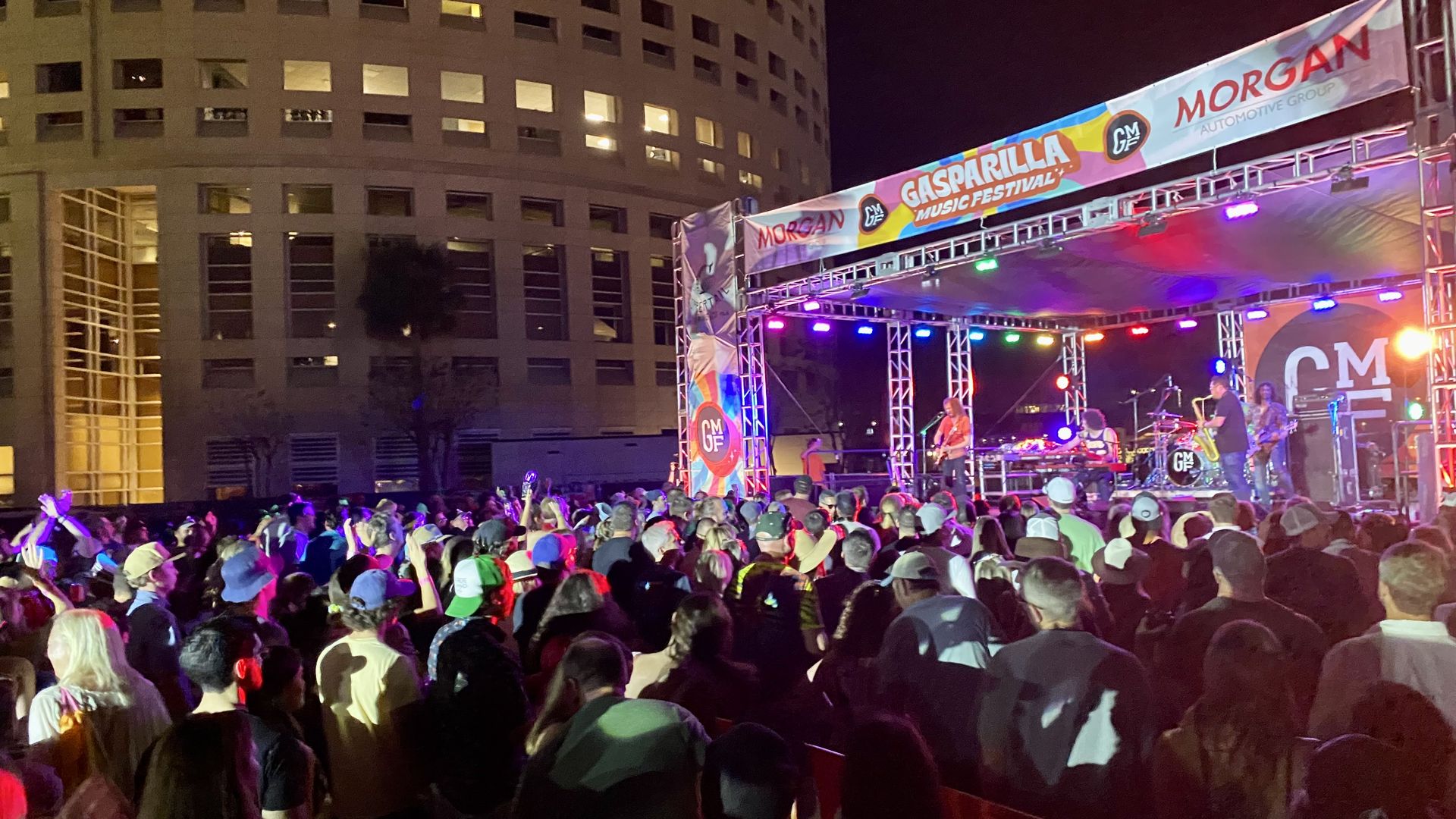 Tampa's homegrown Gasparilla Music Festival has been saved.
Driving the news: Organizers announced yesterday that GMF will return to downtown Tampa's Curtis Hixon Waterfront Park on April 29 and 30, and early bird tickets will go on sale today at 10am.
Why it matters: Fans had worried the decade-old music festival would be canceled after the city found structural issues under the elevated Kiley Garden plaza at the base of Rivergate Tower, where GMF has placed two stages in years past.
Flashback: The city told GMF earlier this year that the festival would not be allowed to use the space due to the "water intrusion issues," forcing organizers to postpone the festival originally slated for late February.
GMF had assured fans they were working on an alternative plan.
The latest: The Kiley Garden closure has "opened up some new opportunities to expand our footprint and create some exciting new experiences for GMF 2023," organizers said in an emailed statement.
Curtis Hixon Park will again host the festival's main stage, and additional stages will be added downtown nearby, Creative Loafing reports.
What to watch: Festival organizers promise more details in the coming weeks.
2. The fight over sunlight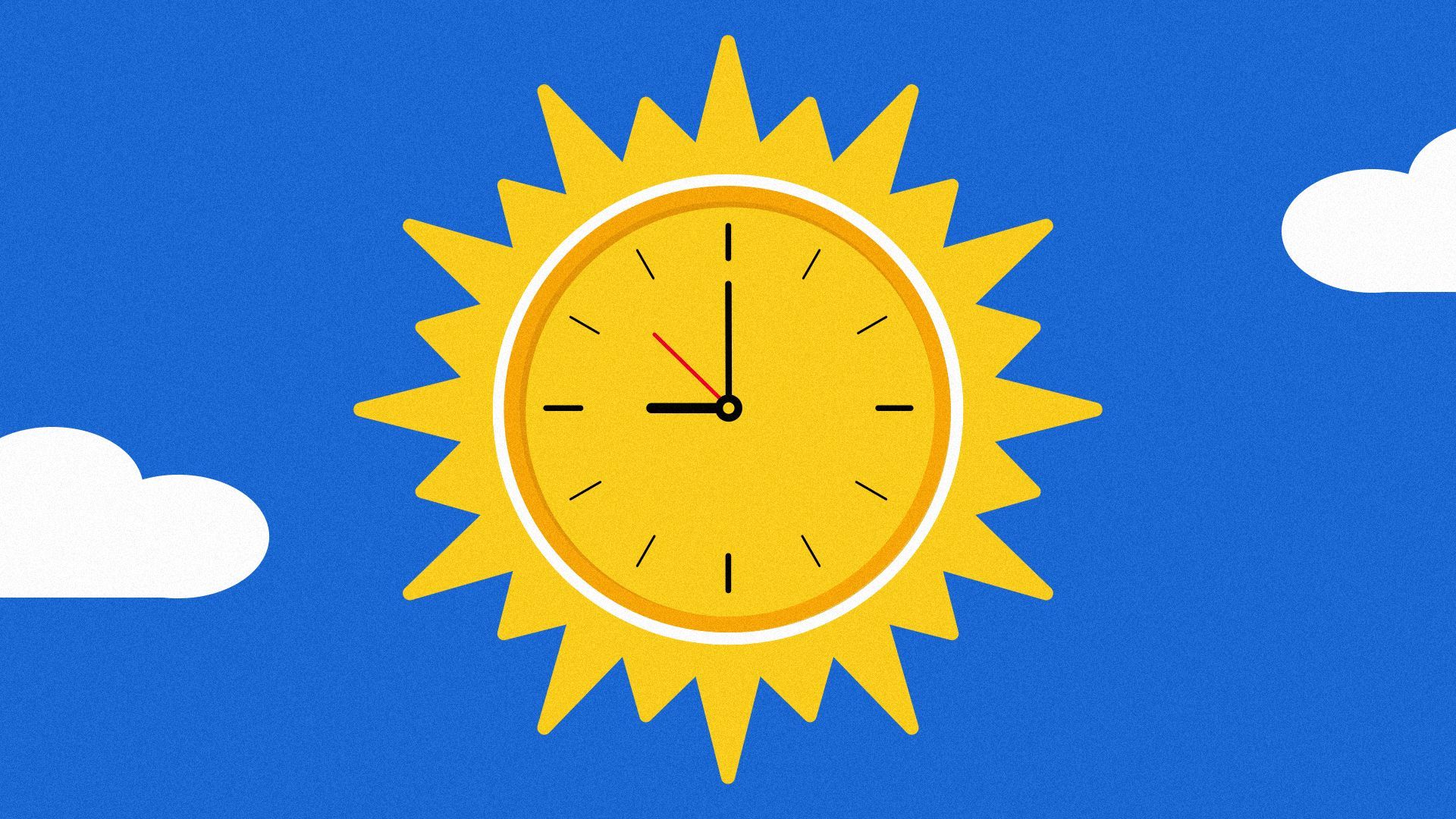 The biannual changing of the clocks takes place Sunday, but a bipartisan group of U.S. lawmakers — led by a pair of Florida politicians — wants this to be the last time we change our clocks, Axios' Martin Vassolo writes.
What's happening: U.S. Sen. Marco Rubio (R-Fla.) reintroduced a bill this month that would make daylight saving time permanent.
Flashback: Rubio filed a similar bill last year that unanimously passed the Senate but failed in the House.
"This ritual of changing time twice a year is stupid," Rubio said in a press release. "Locking the clock has overwhelming bipartisan and popular support. This Congress, I hope that we can finally get this done."
Why it matters: Most Americans want to get rid of the twice-a-year time change, according to a 2022 Monmouth University survey, but there is no consensus for whether to stick with standard time or DST.
Of those who want to stick with a single year-round time, 44% of respondents prefer to make daylight saving time permanent, while 13% want to stay in standard time with earlier sunsets.
Flashback: Congress made daylight saving time permanent in 1974, but lawmakers voted to undo it less than a year later after a string of traffic fatalities – including among eight children in Florida.
3. The Pulp: You can jive, having the time of your lime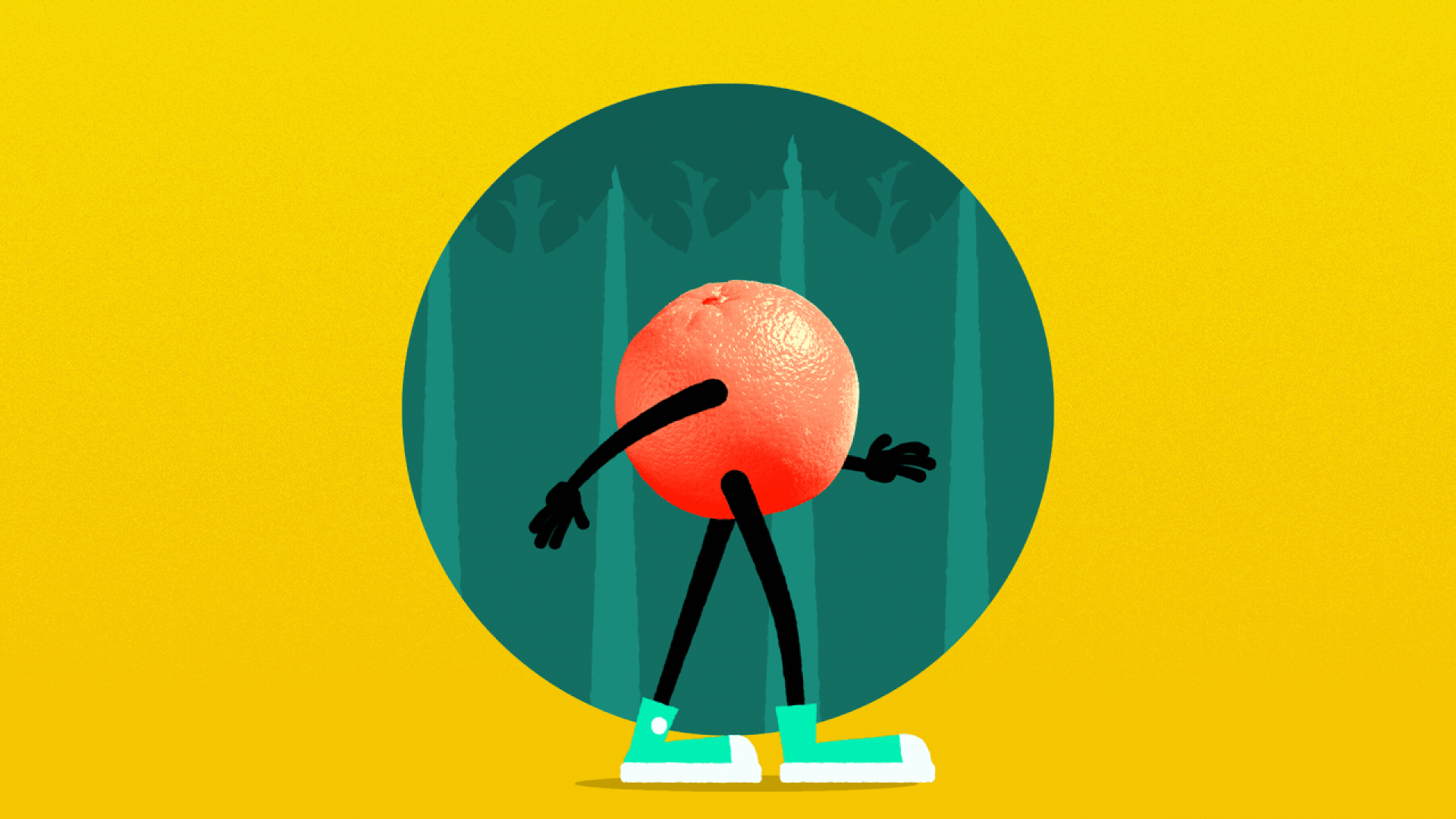 🔎 The U.S. Labor Department recovered $190,000 in back wages for 89 employees from Red Mesa restaurants in St. Pete after finding it violated labor law. Owners say they fired an outside firm and doubled the amount owed to employees to "make things right." (Tampa Bay Times)
❌ Indian Rocks BeachFest has been canceled next month due to red tide. (WFLA)
🥱 A new bipartisan-backed bill would prevent Florida's public middle schools from starting before 8am and public high schools from starting before 8:30am. (News Service of Florida)
🌉 The new Howard Frankland Bridge could open ahead of schedule. The Florida Department of Transportation now estimates it will open by late next year instead of 2025. (Bay News 9)
Quote du jour:
"My dad said women don't use the drivers and the woods. He said women can only use irons. Then Greg comes along and asks why we didn't use our woods and drivers. He forced us to start using our drivers and woods. It turns out my mom and I are really good golfers when we can use all the clubs in our bag."
—
Aspen Houck on her stepdad Greg "Grego" Koeper, former owner/operator of Grego's Almost to the Beach Tavern in Bradenton, who died at age 67, per the AMI Sun.
4. Things to do this weekend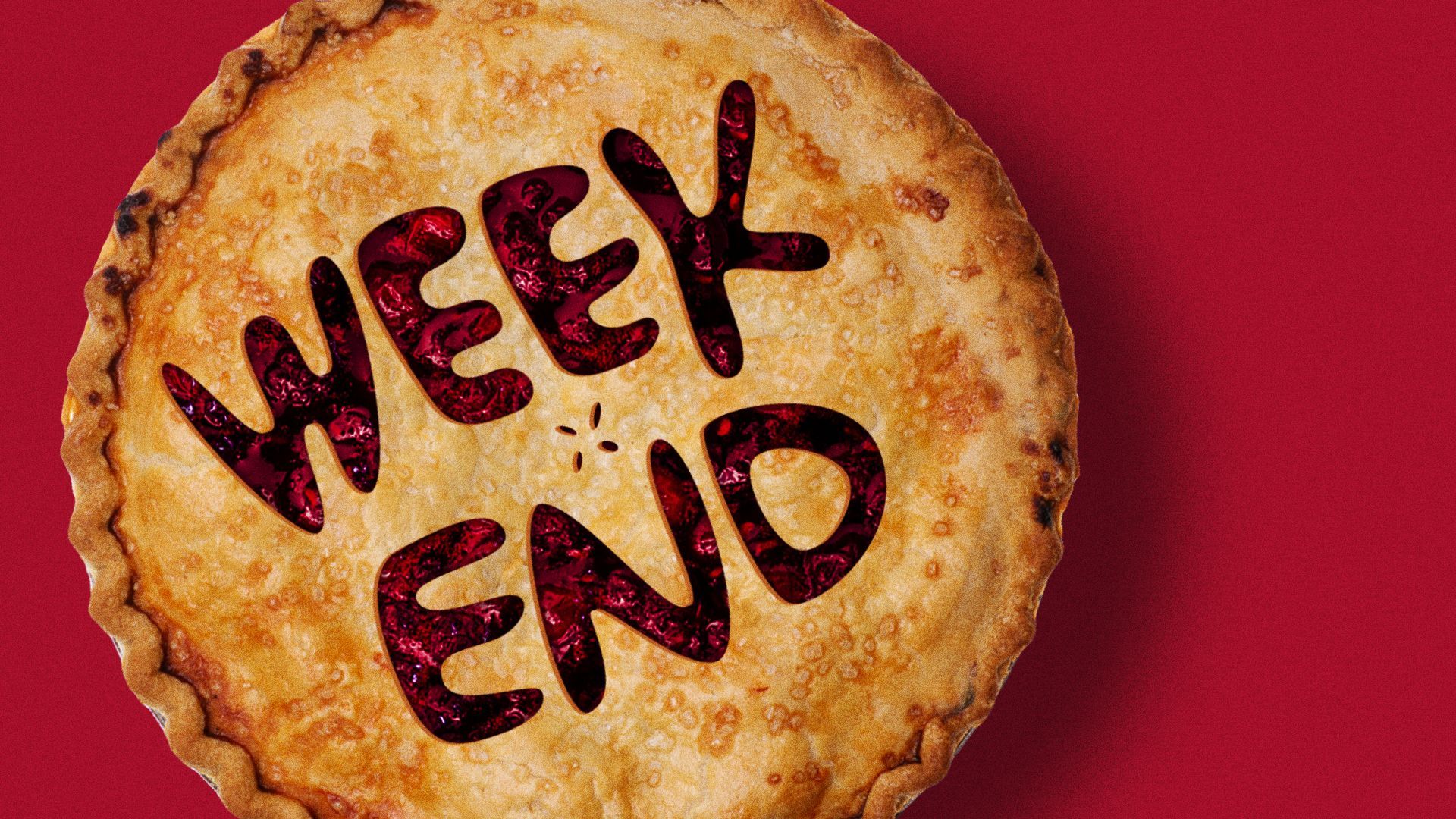 👩‍🎨 Taking Space: This all-woman art exhibition will kick off with live poetry and painting.
Today, 7-10pm at Bayboro Brewing Co. in St. Petersburg. Exhibition runs through April 4. Free!
🍓 Florida Strawberry Festival: This weekend is your last chance to join Plant City's strawberry celebration. The weekend's musical performances include Train tonight and Lynyrd Skynyrd on Sunday.
🥄 Chiseler's Market: Bargain hunters, rejoice! This yearly event has thousands of new and gently used items available for sale, plus an online auction.
9am-3pm Saturday at University of Tampa's Plant Hall. Free!
🪶 "Etched Feathers: A History of the Printed Bird": This exhibit looks at the works and artistic processes of John Costin along with other bird artists and devotees.
Runs through Oct. 15 in the Wayne Thomas Gallery at the Tampa Bay History Center. $14.95-$16.95; members and kids under 6 get in free.
5. What the duck?
👋 Selene here. You all really know your ducks.
As many of you pointed out yesterday, this is a moorhen. I mistook it for one of the many Muscovy ducks that live among it in ... Clearwater's Crest Lake Park!
Congrats to the "Where in Tampa Bay" drawing winner, Jennifer Fulp!
Details: The laser-cut stainless steel sculpture is one of five "Indigenous Creatures" placed in the park last month by artist Don Gialanella.
🏔️ Ben is planning to fast-pack the Tour du Mont Blanc in August. Tips?
📺 Selene is watching "Unpregnant."
Tell an ornithologist to subscribe.
Today's newsletter was edited by Alexa Mencia and copy edited by Carolyn DiPaolo.