Axios Tampa Bay
March 13, 2023
Hey, Monday. If you're here for spring break, welcome.
⛈ Showers likely — 81°/56°.
Today's newsletter is 853 words, a 3-minute read.
1 big thing: Red tide spring break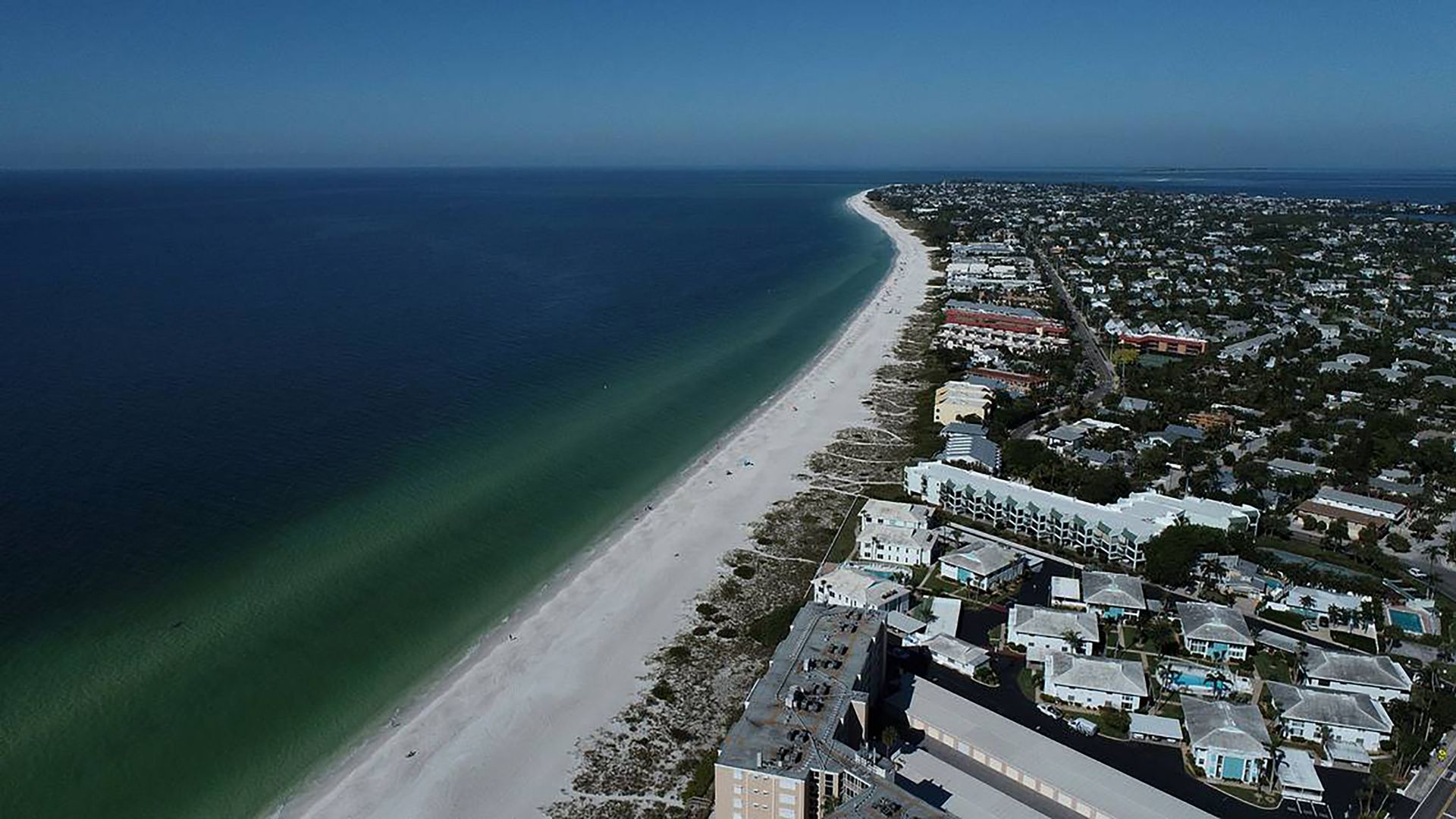 Red tide is roaring to life on the southern shores of Tampa Bay, and it threatens to ruin spring break for many at the busiest time of year for local tourism-oriented businesses.
Driving the news: Samples taken last week showed a strong presence of red tide around Anna Maria Island and Manatee County beaches.
Manatee County has cleaned up around 3.5 tons of dead fish in the past two weeks, per the Bradenton Herald.
Reports of respiratory irritation and dead fish have come from as far north as the Dunedin Causeway in Pinellas County, and south to Monroe County, as the enormous bloom lingering off the Southwest Florida coast grows bigger and its toxic fumes intensify.
Context: Red tide is a naturally occurring organism in the Gulf of Mexico that sometimes blooms to toxic levels.
A bloom developed near Fort Myers last fall and hasn't subsided.
Between the lines: Research shows that nutrients from agriculture, lawns and septic tanks fuel red tide blooms close to shore.
The latest: The Florida Fish and Wildlife Conservation Commission found Karenia brevis, the organism that causes red tide, in 157 water samples along Florida's west coast, per its most recent report.
What they're saying: "The legislative session is underway in March and it's time for Florida lawmakers to take action to stop these red tide outbreaks that hurt our environment, tourism and economy," said Jon Paul "J.P." Brooker, director of the Florida Conservation Program at Ocean Conservancy, via email.
What we're watching: The University of South Florida's short-term red tide forecast predicts that the upper water column will move offshore red tide to the east and south over the next few days.
For information on specific beaches:
2. Jane Goodall comes to Tampa Bay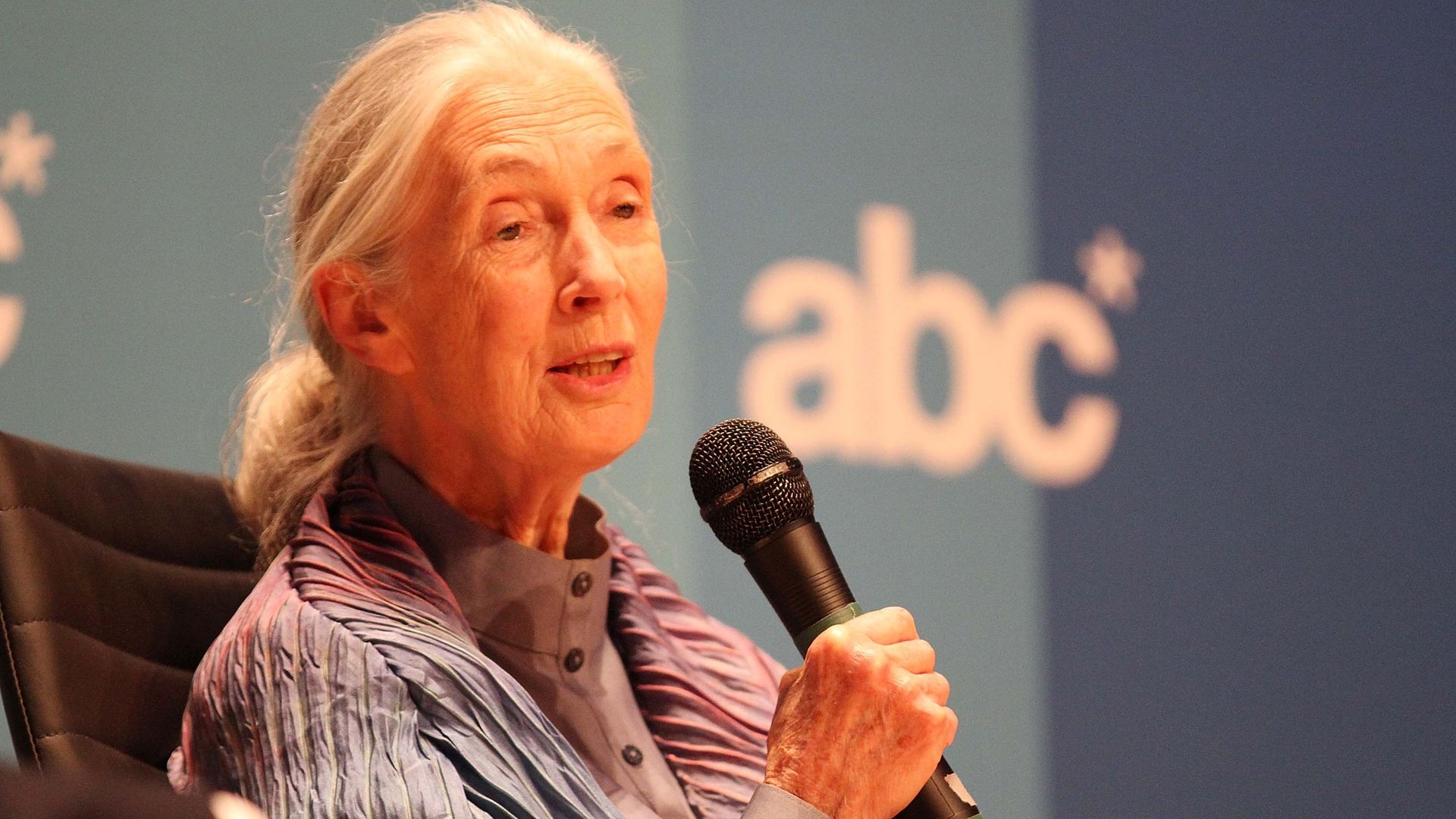 World-renowned ethologist and conservationist Jane Goodall will give two talks in Tampa this month.
What's happening: She'll attend a March 28 fundraiser at the Florida Aquarium, and a March 29 talk for students and educators at the Tampa Theatre — just days before her 89th birthday.
Details: The Tampa Theatre talk, titled "Growing a Compassionate and Sustainable Future for All," is sold out, but students can enter a short essay contest to win one of 50 remaining tickets.
The March 28 fundraiser at the Florida Aquarium starts at 6pm and promises an intimate evening with Goodall, remarks and a question and answer period, plus a vegetarian and vegan dinner and an auction of items from the Jane Goodall Institute archive. Tickets are $1,000 per person, $10,000 per table or $15,000 to sponsor a table.
Context: Goodall is best known for her groundbreaking insights and observations of chimpanzees in Gombe, Tanzania.
She became an activist in the late 1980s and now travels the world sharing her hopeful lectures about conservation.
What they're saying: Longtime Goodall friend and volunteer Joe Tatelbaum tells us Goodall wants to leave a lasting legacy in the Tampa Bay area.
He adds, "We strive to have her visits bring about the beginning of things."
3. The Pulp: Don't rind on my parade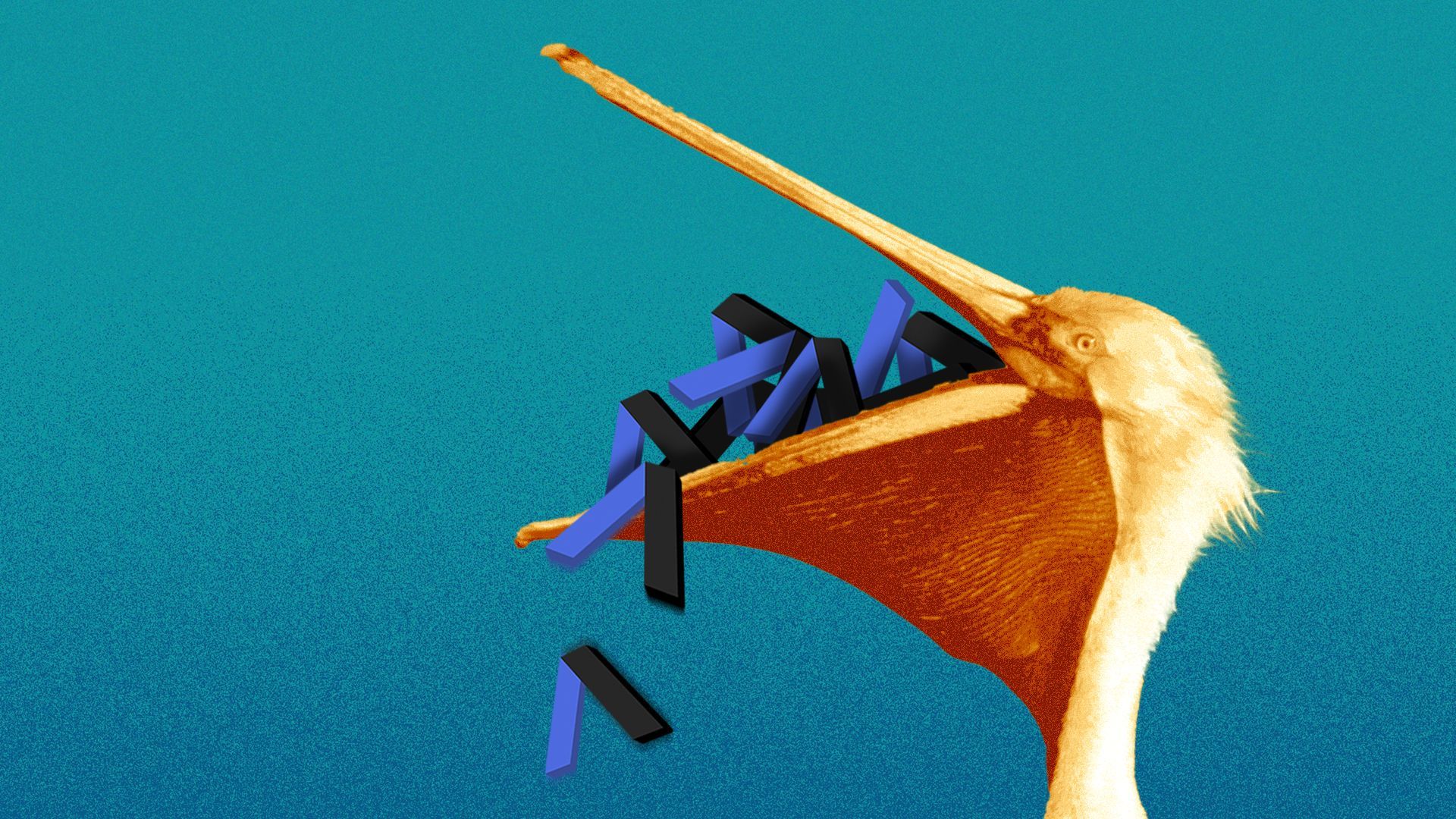 Some University of South Florida students are demanding the school's police chief be fired in the aftermath of four arrests during a demonstration at the university last week. (Creative Loafing)
⚡️ Utility bills are going up in April for millions of Florida customers after regulators gave Florida Power & Light, Duke Energy Florida and Tampa Electric Co. permission to raise rates to cover hurricane losses and a spike in natural gas prices. (Bradenton Herald)
🌎 A 5,000-mile-wide seaweed bloom so large that it can be seen from space is heading toward Florida's Gulf coast. Scientists say this one could be the largest in history. (WFLA)
Quote du jour
"That was one heck of a ride. We're happy to be home."
— NASA's Nicole Mann who, along with three other astronauts,
splashed down near Tampa on Saturday
after a five-month SpaceX mission.
4. Tell us your spring break secrets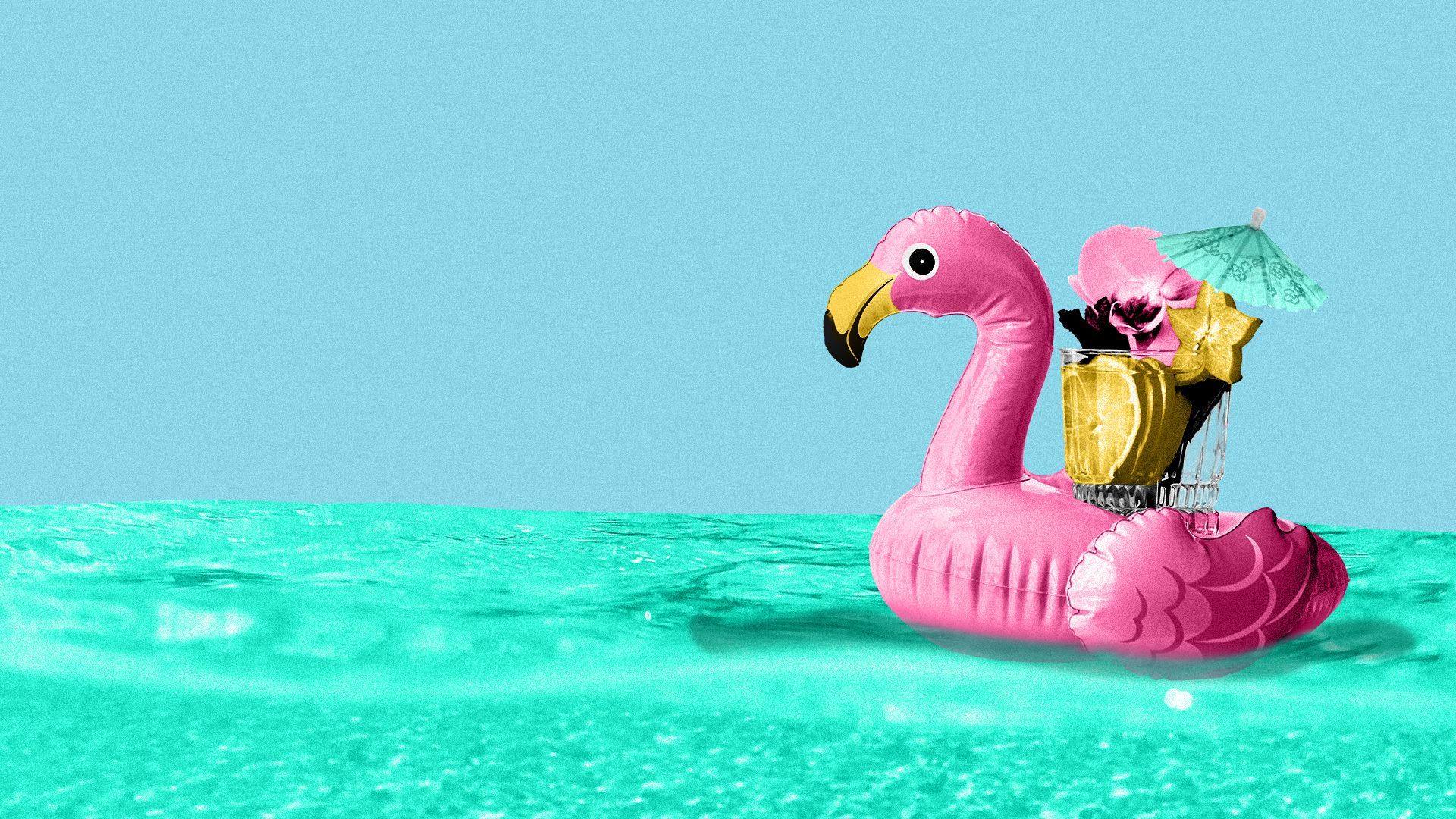 It's the best of times, it's the worst of times. It's spring break in Tampa Bay.
What's happening: Spring break means many of us finally have time off to make memories with family or unwind by ourselves.
Yes, but: It also means tourists are flocking to our precious beaches, even with the aforementioned red tide.
Selene's thought bubble: During tourist season, I take my paddleboard to Weedon Island to get out on the water and avoid beach crowds.
There, I can float along and see manatees and dolphins. And if I want an especially beachy experience, I can grab a grouper sandwich and a frozen cocktail at The Getaway.
📬 We want to know: How do you enjoy spring break while avoiding spring breakers? Hit reply and we might use your response in a future newsletter.
Is a new job in your future?
5. 👟 1 Skyway shot to go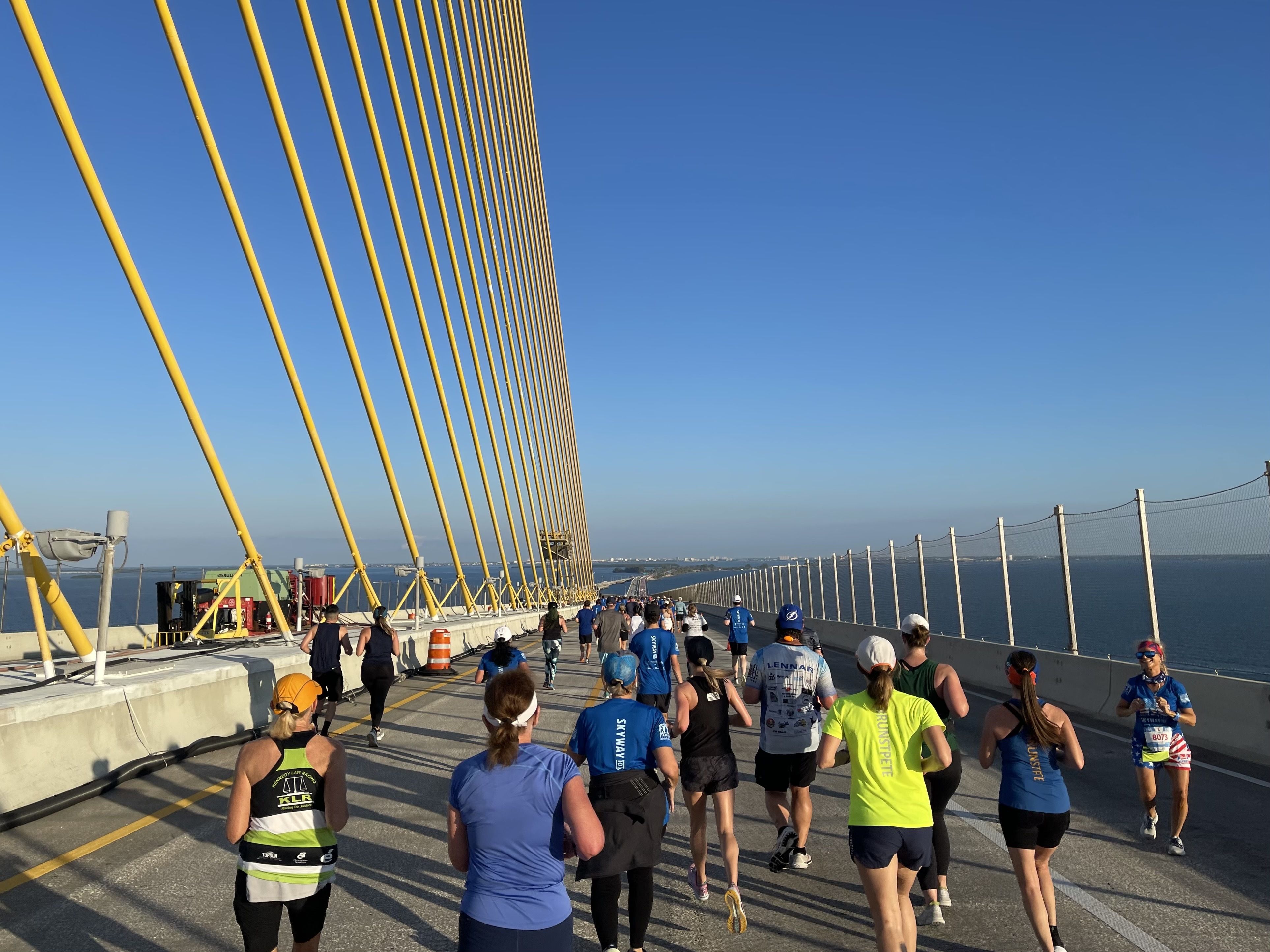 Cars were replaced with foot traffic yesterday on the Sunshine Skyway Bridge, as nearly 8,000 people trekked 6.2 miles from Manatee to Pinellas County for the Skyway 10k.
❤️ Ben is glad to have Asher home from college for a few days.
😩 Selene is sore.
Tell a spring breaker to subscribe.
Today's newsletter was edited by Alexa Mencia and copy edited by Carolyn DiPaolo.