Axios Tampa Bay
March 14, 2023
Hey, hey, Tuesday.
😎 Mostly sunny, high near 73°.
🙏 Thanks for reading! Consider supporting our work by becoming a member.
Today's newsletter is 654 words, a 2.5-minute read.
1 big thing: Cheap living with a catch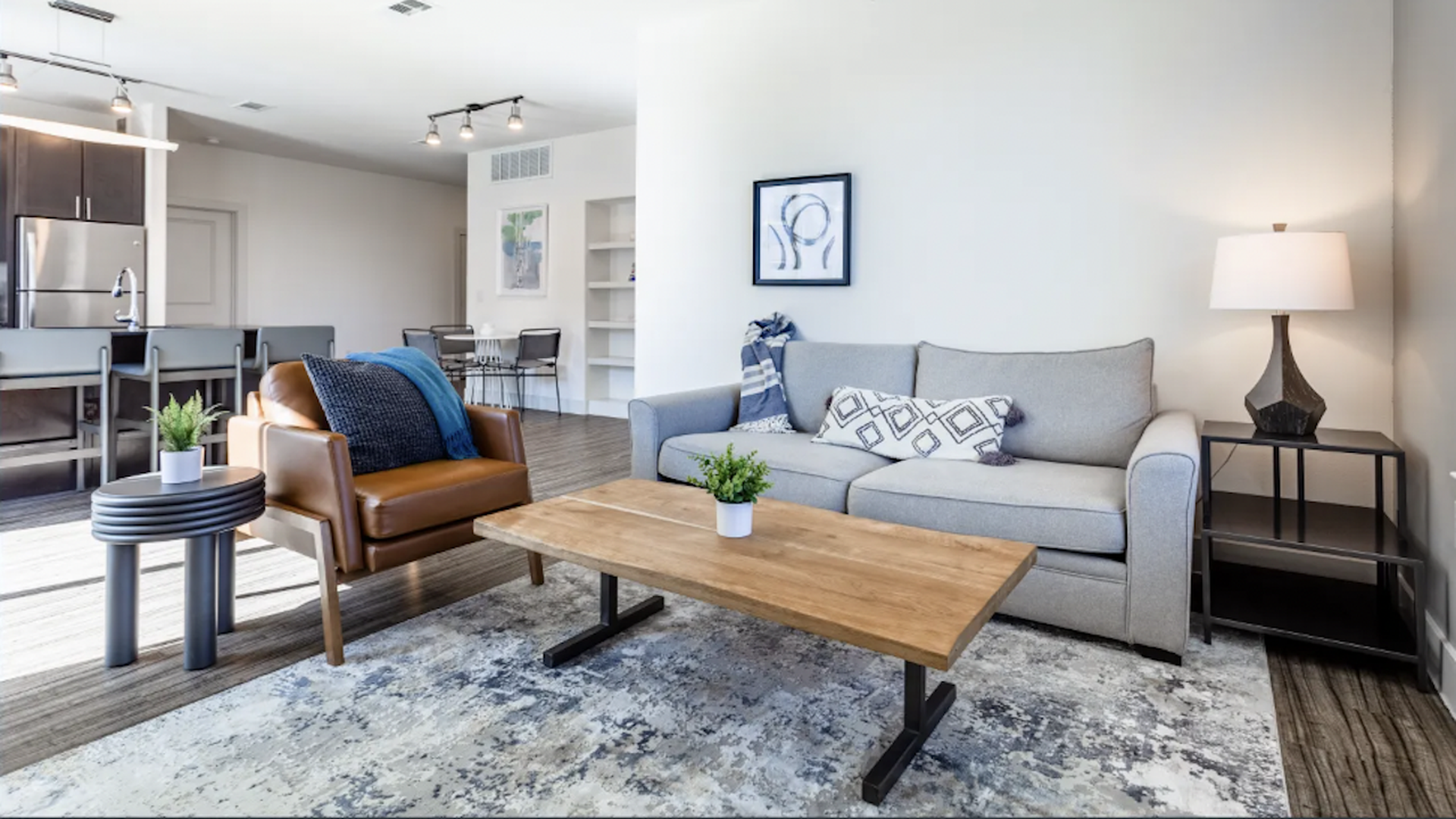 A fully furnished apartment in Tampa for $1,295 per month — $902 below the city's median — with no lease, no security deposit and all utilities included. Sound too good to be true?
Of course, there's a catch: You might have to move with three days' notice.
Details: "Standby" living is a new residential offering from Landing, a subscription-based nationwide rental network of furnished apartments, Axios' Joann Muller reports.
Designed for the post-pandemic, work-from-anywhere economy, the concept is similar to flying standby: You can get an apartment cheaply, but you might get bumped by a higher-paying customer.
Landing also offers Standby in Bradenton, Brandon, Clearwater, St. Petersburg and Sarasota.
Why it matters: Living on standby isn't for everyone, but it's an affordable option for people seeking maximum flexibility — including remote professionals, contract workers on temporary assignments or those relocating to a new city.
Empty nesters could also find it an appealing way to explore the country.
How it works: Landing's standard members pay $199 annually for access to rent one of the company's 20,000 apartments in more than 375 cities.
Rent is month-to-month, starting at a minimum of 30 days, with the best rates for those who commit to six months. Members can relocate any time to another apartment — or another city — with two weeks' notice.
Rents vary widely, depending on the market and the size of the apartment. A search of Florida listings shows offerings as low as $1,900 in Tampa Bay and up to nearly $8,000 in Orlando.
Landing furnishes and manages the apartments on behalf of building owners.
Take your career to the next level
2. Sneak peek: Outback's throwback menu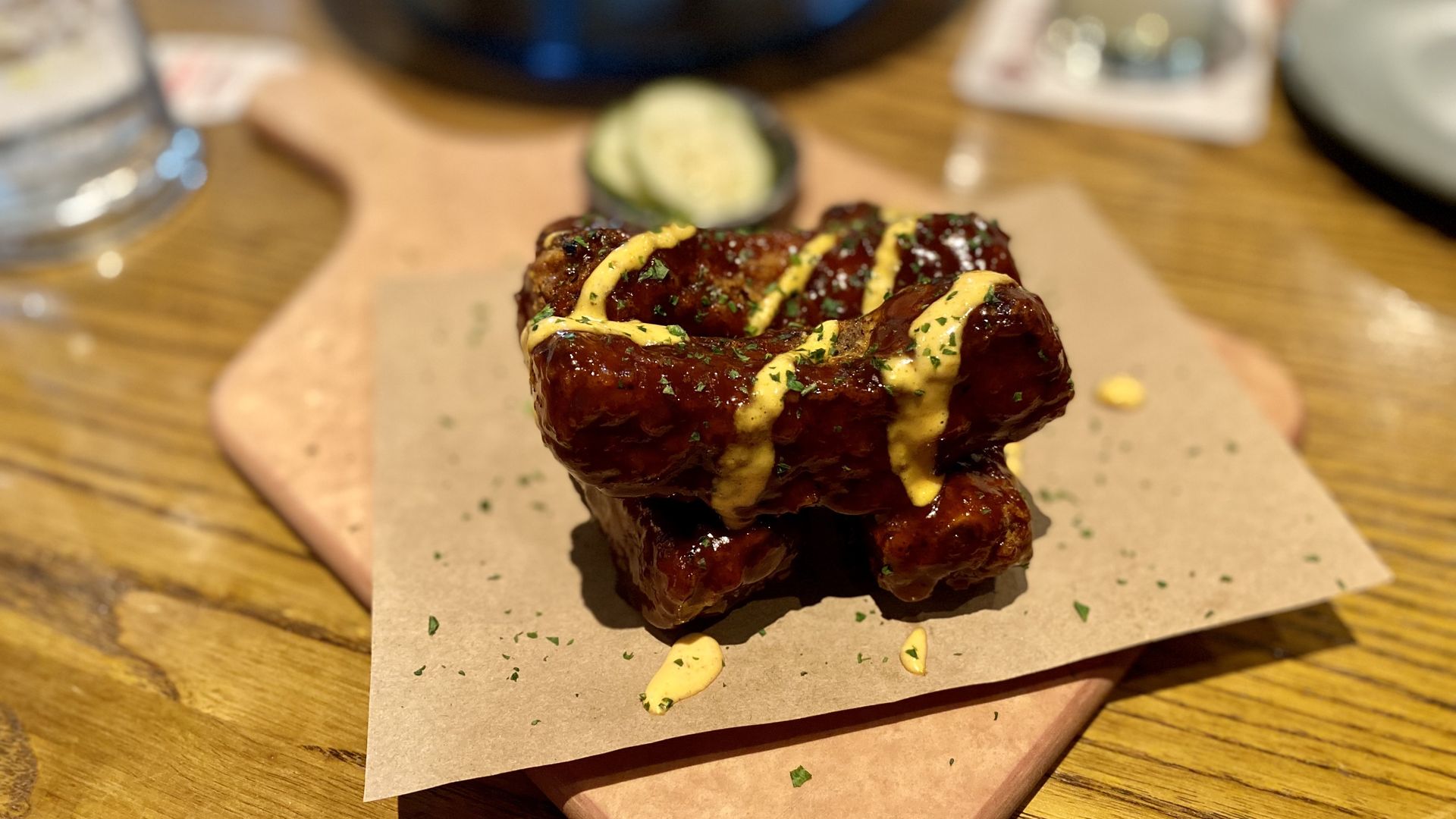 👋 Hey, Ben here, mates.
Outback Steakhouse — born in 1988 on Tampa's Henderson Boulevard — is celebrating its 35th anniversary next week by reviving a handful of popular menu items from years past.
I got an early taste last week at the Carrollwood location and flashed back to family meals in suburban Oklahoma City in the 1990s.
🪃 Details: Here's what to look for March 20-26, when Outback's "boomerang menu" features throwbacks the chain's fans have been lobbying for:
Walkabout Soup — Very creamy onion soup on the original menu.
Aussie Twisted Ribs — Ribs fried in Bloomin' Onion batter.
Toowoomba Pasta — Fettuccine in a tomato cream sauce with shrimp.
Alice Springs Sirloin — Like Alice Springs Chicken, but on a beef sirloin.
Sydney's Sinful Sundae – One of three original desserts.
3. The Pulp: Nani lime down low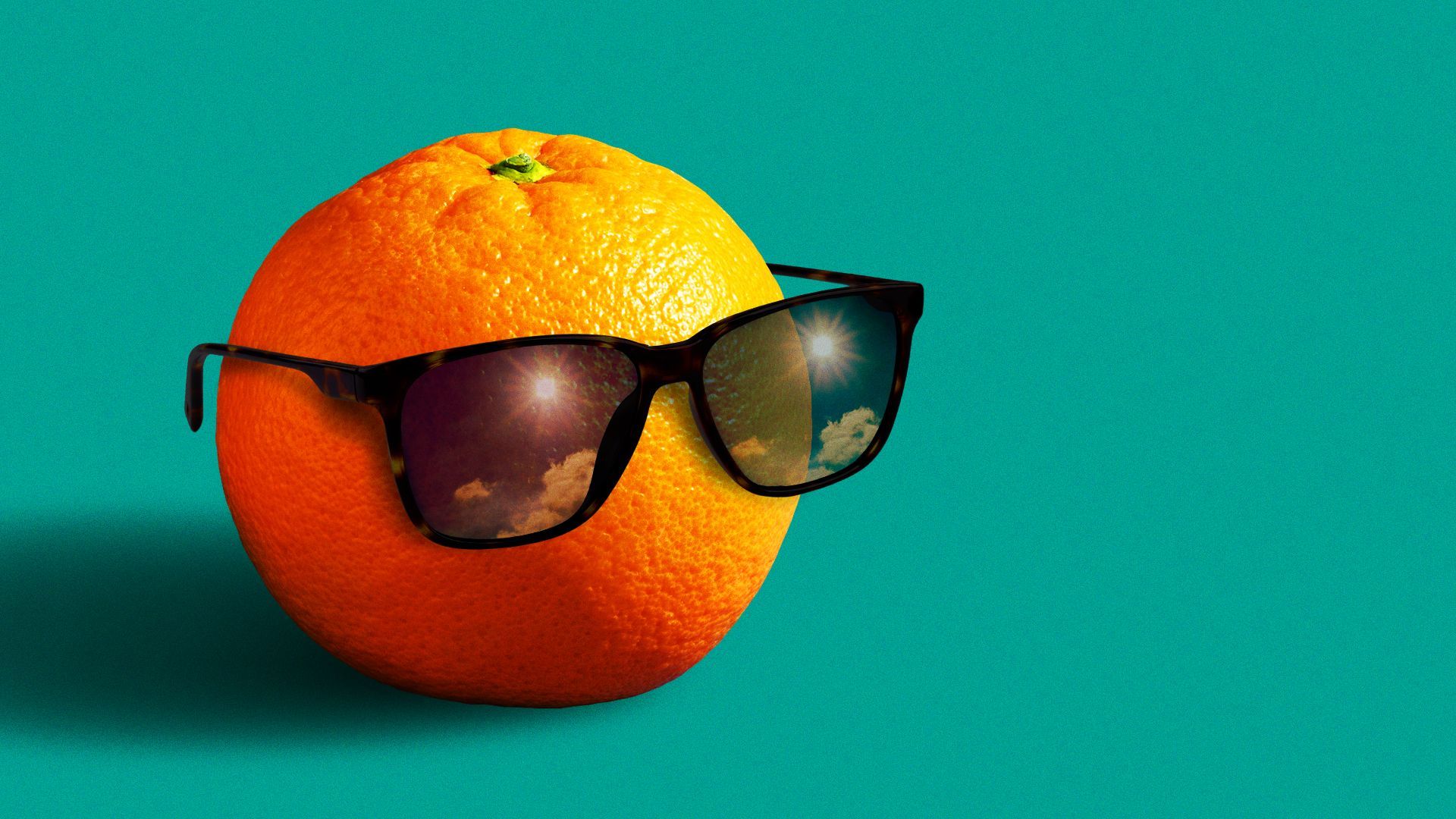 🎓 New College of Florida interim president Richard Corcoran fired the school's dean for diversity, equity and inclusion initiatives and, days later, hired former Department of Education policy director Kevin Hoeft to oversee admissions. (Sarasota Herald-Tribune)
☀️ The Manatee County Sheriff's Office is investigating whether former county administrator Scott Hopes violated public records laws in his final days of employment by deleting records on county-issued electronic devices. Hopes says all records were backed up to a cloud service. (Bradenton Herald)
🦇 The JC Newman Cigar Company is trying to relocate several thousand bats from the historic Sanchez y Haya building before completing a renovation there. (Fox 13)
🥃 Cask Social Kitchen on South Howard Avenue in Tampa closed last week, surprising employees, patrons and vendors. (Creative Loafing)
Quote du jour:
"It's our happy place, our piece of paradise."
— Ranae Ratajczak, a resident of Pines Trailer Park on Anna Maria Island, to the
Bradenton Herald
about the park that's being put up for sale. Residents, who have first dibs per state law, must soon decide if they want to
buy Pines for $16 million
.
4. 📸 1 calypso photo to go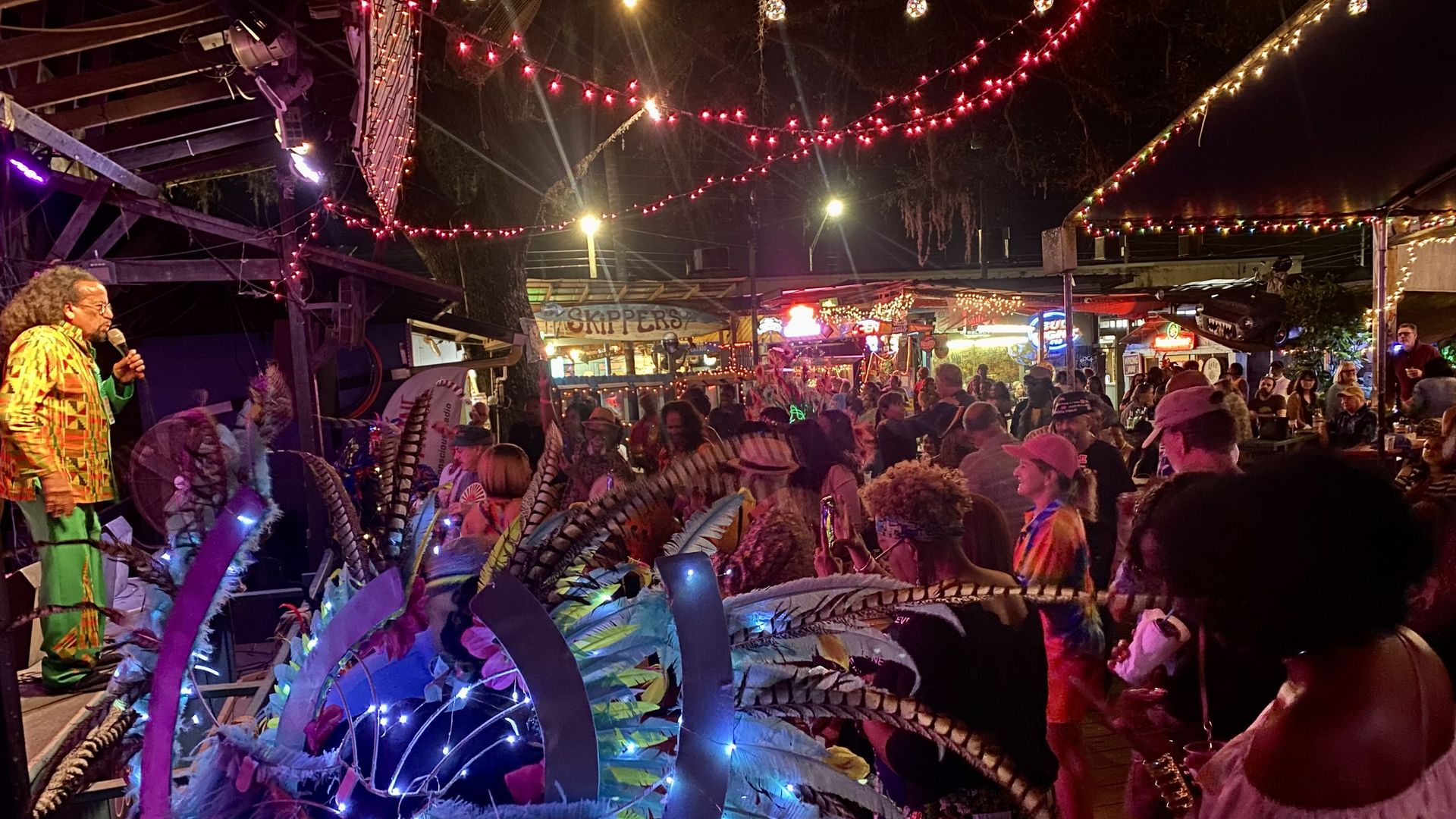 The pan drum pierced the night as legendary calypsonian Crazy, aka Edwin Ayoung, entertained islanders and spring breakers at WMNF's Karibbyan Kruze Music Festival on Friday night at Skipper's Smokehouse.
Crazy, one of the most famous musical artists to come from Trinidad and Tobago, sang and danced for more than an hour on the same night he celebrated his 80th birthday.
🎂 Here's hoping we're all still dancing at Crazy's age.