Axios Tampa Bay
March 09, 2023
Thursday, you look nice.
👒🧥 Sunny — 84°/64°.
Sounds like: "Nonsense," Sabrina Carpenter.
Today's newsletter is 811 words, a 3-minute read.
1 big thing: Winter's warmer in Tampa Bay
The winter of 2022–23 has been Tampa Bay's 9th-warmest winter on record, with average temperatures from December through February of 66.4°F — 9.9 degrees warmer than those of winter 1970, Axios' Andrew Freedman reports.
That's according to a new analysis of National Oceanic and Atmospheric Administration numbers from Climate Central, a nonpartisan research and communications group.
Why it matters: Warm winters can exacerbate drought, wreak havoc on crops and gardens, and spell disaster for towns built around skiing, snowboarding and similar pursuits.
In Florida, warmer winter temps can increase storm damage, harm coral reefs and increase the frequency of unpleasantly hot days.
The big picture: Winter is the fastest-warming season for much of the continental U.S.
About 80% of the country now has at least seven more winter days with above-normal temperatures compared to 1970, per Climate Central.
Seasonal snowfall is declining in many cities — though heavy snowstorms can still happen when temperatures are cold enough.
In fact, precipitation extremes are happening more frequently and getting more intense, which can lead to feast or famine snowfall.
Driving the news: Not only are winters warming overall, but cold snaps are becoming less severe and shorter in duration, the latest research shows.
That's partly because the Arctic is warming at three to four times the rate of the rest of the world.
In other words, our global refrigerator is warming up, making it harder to get record-breaking cold for days on end when weather patterns transport Arctic air southward.
Zoom out: This winter has been especially mild across areas east of the Mississippi River. But across the West, it was colder than average. This is reflected in the balance of daily record highs to daily record lows.
Preliminary NOAA data processed by Climate Central shows there have been 4,857 daily record highs set or tied in the Lower 48 states this winter, and 4,421 daily record lows set or tied.
A combination of La Niña, a strong polar vortex and a stubborn area of high pressure in the far western Atlantic Ocean favored a weather pattern that kept the East Coast on the warm side of winter storms, delivering snow across the Great Lakes northward into Ontario and Quebec.
The bottom line: Over the coming years, most of us can expect to feel climate change's effects most acutely during winter.
A new career is waiting for you
2. 🍸 A proper St. Patrick's Day cocktail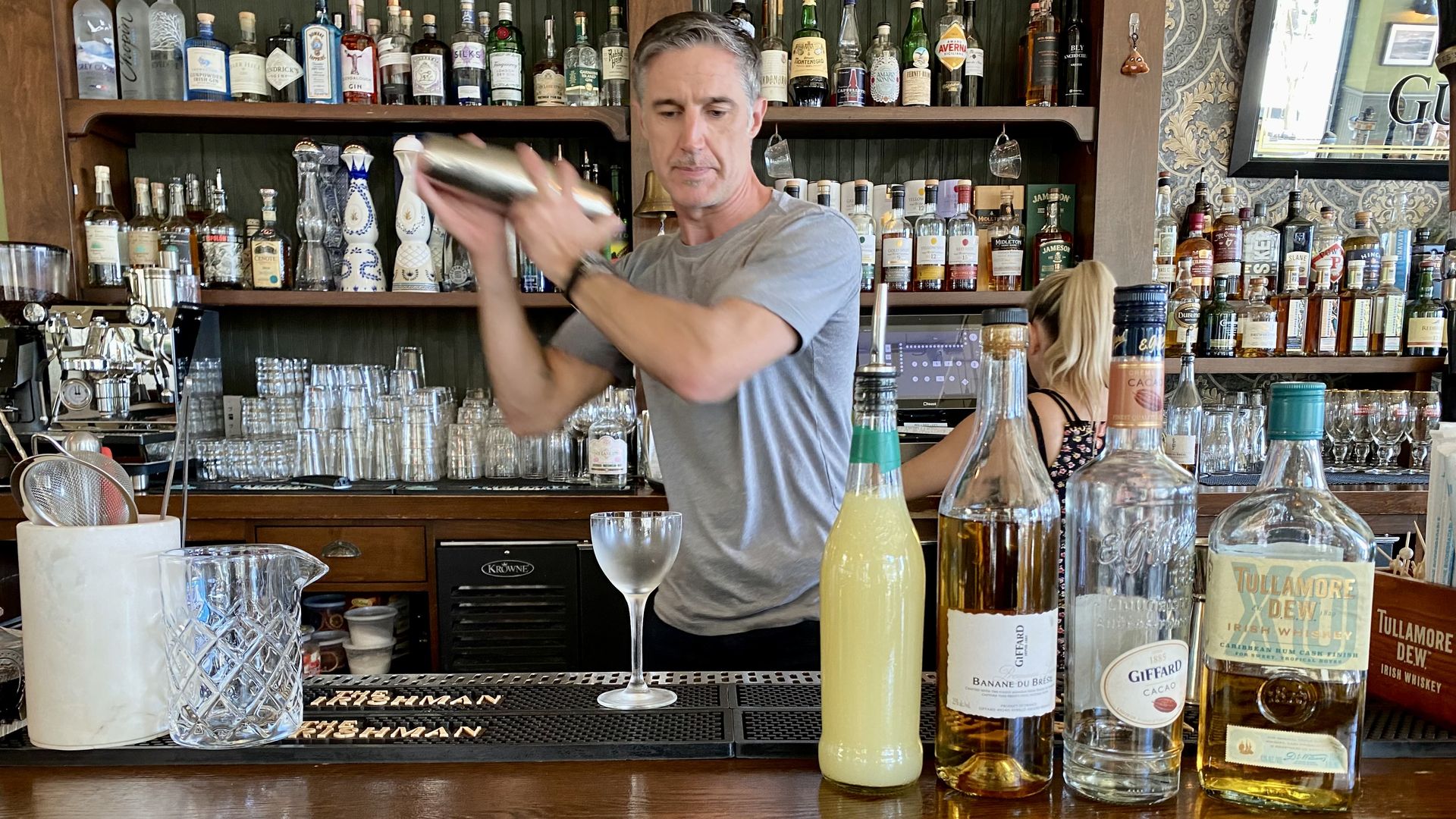 ☘️ Rory Martin grew up above a pub, poured his first Guinness before he hit puberty and hates it when Americans say St. Paddy's Day like it has two Ts — St. Patty's Day.
What's happening: The proprietor of two of the area's most authentic modern pubs, called Strandhill Public — on Causeway Boulevard in Brandon and Palm Avenue in Tampa — seemed like the perfect Irishman to ask for a cocktail recipe to help set us right for next week.
His pick: The Shergar. Martin concocted the drink and named it after the legendary Irish racehorse, "a big stallion with a feckin' dangler," he says.
The bright lime juice balances the sweetness of the liqueurs and centers the rum-flavored whiskey.
The recipe: Shake the following vigorously with ice and serve in a cocktail glass with a twist of lime.
🇮🇪 Bonus points if you toast Sligo, Martin's hometown on Ireland's northwestern coast.
What's ahead: Both Strandhill locations are offering Irish whiskey promos and Paddy's Day swag all day on March 17.
3. The Pulp: Ooh, it feels so good I had to jump the orange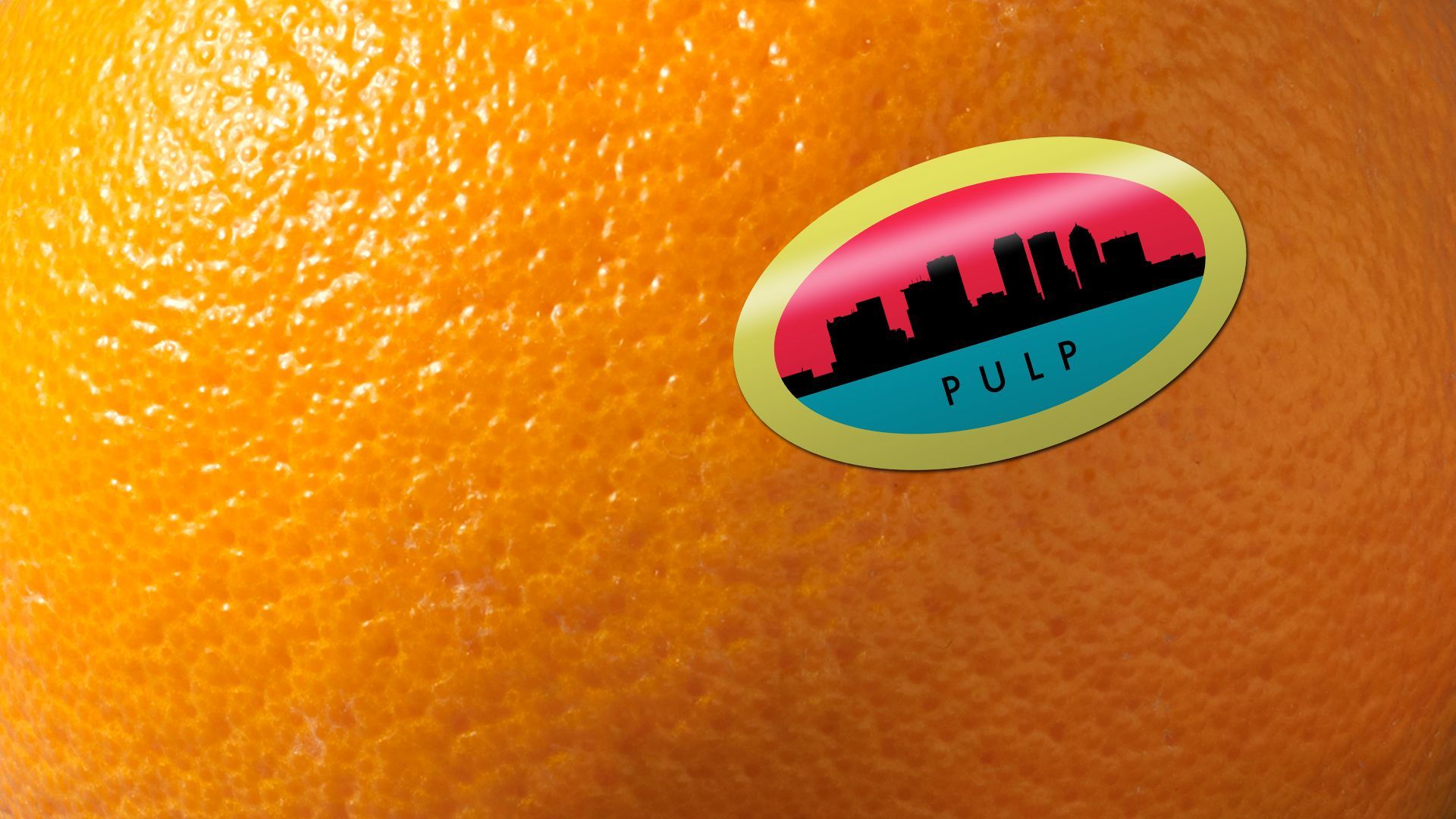 🗳️ Tampa voters approved three of the four amendments on Tuesday's ballot, including one that forces the mayor to fill any interim department head vacancy within 180 days and get the approval of four council members, and one that limits terms for council members. (Creative Loafing)
🐟 The massive red tide pod lingering off Southwest Florida's coast has worsened in recent weeks, bringing dead fish and foul air to Bradenton and Sarasota beaches. (Bradenton Herald)
🍎 The Sarasota County School Board voted 4-1 to suspend its state-mandated character education program and seek a replacement. The board chair cited the program's use of social and emotional learning techniques to teach students positive character traits as problematic. (Sarasota Herald-Tribune)
Quote du jour:
"I'm not a religious person, even though I was raised Catholic, but here we are and the parachute exploded. So, I looked up to God and said, 'If you get me out of this one, I promise to be a good boy.'"
— Bill Morrissey, 84, of Zephyrhills, a retired skydiving instructor who helped develop the tandem skydiving technique 40 years ago, in 1983, to
The Laker/Lutz News
.
4. Quack the case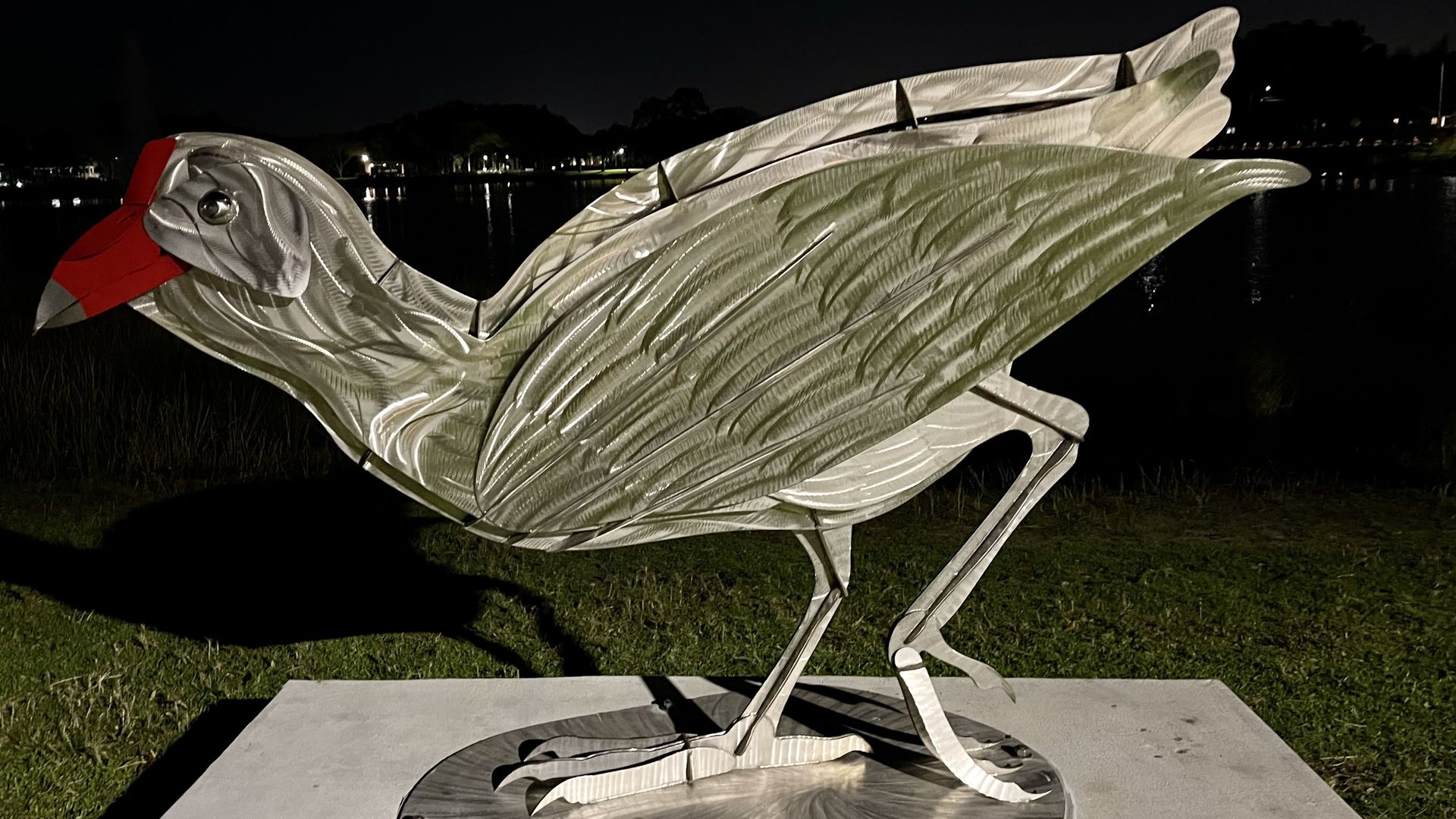 📬 Hit reply to tell us where in Tampa Bay this Muscovy duck lives.
If you're correct, you'll be entered into a drawing to win some sweet Axios swag.
🔥 Ben is reading Dante's "Inferno" and picking up litter.
🤓 Selene forgot to write an outro so Ben did it for her.
Tell an Irishman to subscribe.
Today's newsletter was edited by Alexa Mencia and copy edited by Carolyn DiPaolo.