Axios Sports
April 03, 2020
🎉 Happy Friday! Let's sports.
Today's word count: 2,167 words (8 minutes).
1 big thing: 📱 Social media takes center stage
Without live sports, one of the only ways for athletes to reach cooped-up fans during the coronavirus pandemic is directly through social media.
Driving the news: Bored athletes have taken to Instagram and other platforms to share casual quarantine moments, host livestreams with other athletes, post daily workouts and even interview health experts.
"Many of the athletes we work with are doubling down on their own productions — including setting up professional livestreams and building in-home podcast studios."
— Nate Houghteling, co-founder of content agency
Portal A
Between the lines: All athletes are "celebrities," but some are better-equipped than others to keep fans engaged while the sports world sits idle — and a select few have the resources necessary to essentially operate like their own media companies right now.
By the numbers: We compared the Instagram follower counts of the most recent All-Star starters in the four major U.S. sports. The difference between the NBA and the three other leagues is almost as shocking as the difference between LeBron James and everyone else.
NBA:
LeBron has 62.5 million followers, which is about 1.5x as many followers as the starters in the NFL Pro Bowl (26.5 million), the MLB All-Star Game (8.4 million) and the NHL All-Star Game (6.8 million), combined (41.8 million).
Kawhi Leonard is the only starter without an account (naturally), and Pascal Siakam (721,000) is the only other player with fewer than 1.5 million followers.
NFL:
Russell Wilson has the most followers (4.4 million).
Six other starters have over 1 million followers: Lamar Jackson (2.4 million), Richard Sherman (2.3 million), Von Miller (1.9 million), DeAndre Hopkins (1.2 million), Julio Jones (1.2 million) and Travis Kelce (1.1 million).
MLB:
Mike Trout has the most followers (1.8 million), and Javy Baez is the only other starter with more than 1 million (1.3 million).
Three starters don't have accounts: Michael Brantley, Freddie Freeman and Nolan Arenado.
NHL:
Alexander Ovechkin, who was named an All-Star but sat out to rest his body, is the only one with over 1 million followers (1.6 million).
11 starters don't have accounts, and 13 have under 100,000 followers (including one with just over 3,000! That hardly qualifies as a micro-influencer!).
2. ⚾️ The Dodgers' blackout has ended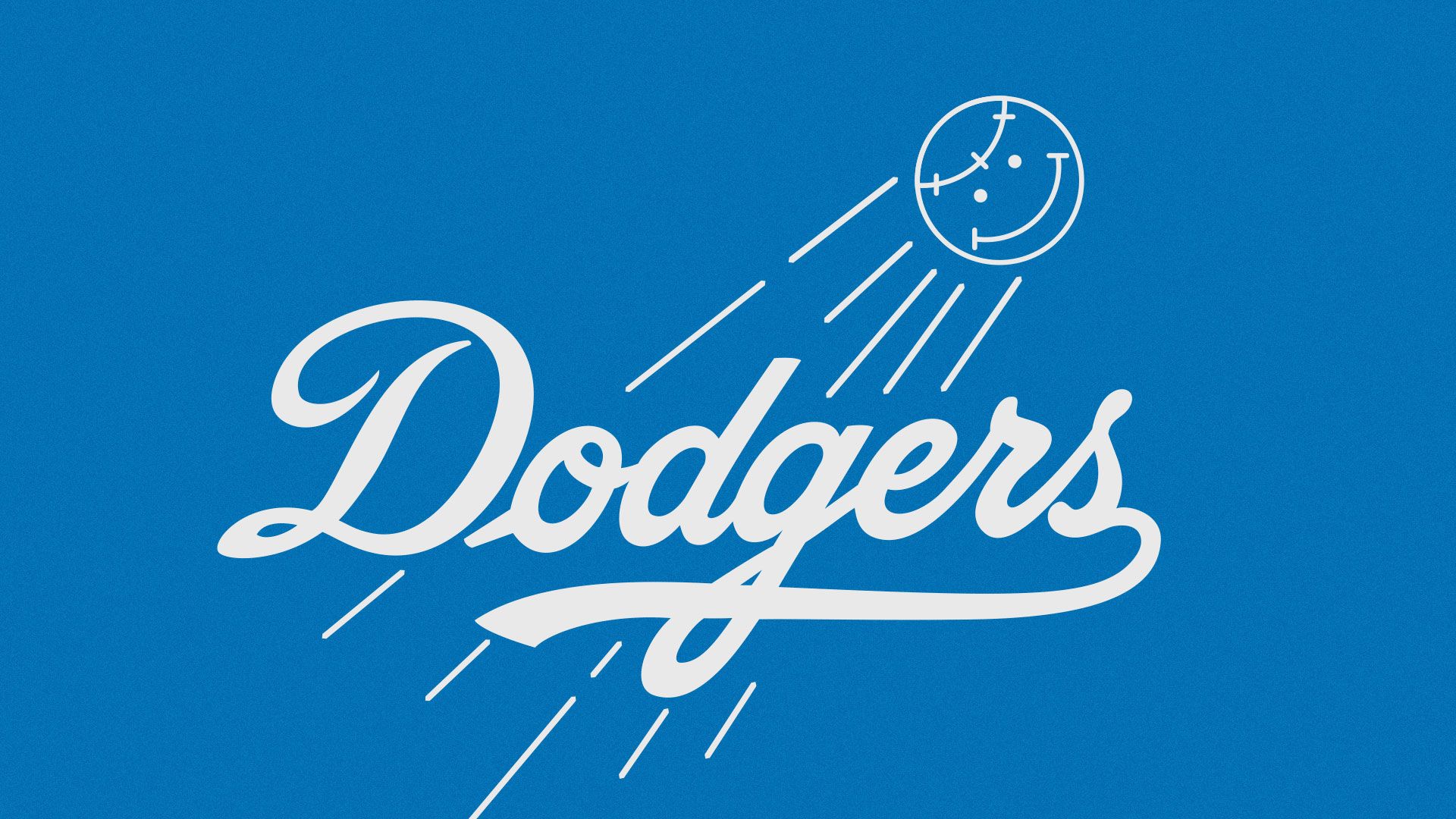 After a six-year stalemate that saw almost half of Southern California blacked out from watching Dodgers games, Spectrum Networks finally reached a deal with AT&T to carry SportsNet LA, the team's regional sports network.
The backdrop: Millions of Dodgers fans have been unable to watch games on SportsNet LA since 2014, depriving them of six straight NL West titles, two World Series trips and one farewell tour for the great Vin Scully.
The trouble began in 2013, when the Dodgers launched SportsNet LA and sold exclusive broadcast and streaming rights to Time Warner Cable in a landmark 25-year, $8.35 billion deal.
TWC offered the channel to DirecTV and other competing providers, but they balked at the high price tag, leaving TWC — now Charter Spectrum — as the only distributor that carried SportsNet LA for the past six years.
Worth noting: In 2016, the Justice Department filed an antitrust lawsuit against DirecTV, accusing the company of colluding with AT&T, Cox and Charter to virtually ensure a de facto boycott of SportsNet LA.
The big picture: "And so began one of the longest-running, greed-driven, let's-take-fans-for-granted debacles in American sports history," writes Steve Lopez for the L.A. Times.
"One argument from the Dodgers has been that the broadcast-rights bonanza has paid to put a first-rate team on the field, but two straight World Series washouts may be penance for the deal with the devil."
What they're saying: I texted two L.A. natives for their reaction to this long-awaited deal, which still leaves customers of Dish Network and other providers out in the cold, but bodes well for them eventually getting the channel.
My uncle: "As someone who has lived within walking distance of Dodger Stadium for nearly six years — to literally not be able see almost all the games has been beyond bizarre. This has been such a self-inflicted wound by all parties, including MLB, who should never allow a TV contract like this again."
ESPN's Ramona Shelburne: "The Dodgers are a civic institution here. Not only was the team great these last few years, Vin Scully called his last baseball games. Such a shame corporate politics got in the way of that. This came from so far out of nowhere, I actually debated for a moment whether I should note it was not an April Fool's joke."
What to watch: L.A. isn't the only city where a significant number of fans have been — or might soon be — blacked out from watching games. A few examples:
Chicago: Marquee Sports Network, a joint venture between the Cubs and Sinclair Broadcast Group, still does not have a deal with Comcast, which boasts roughly half the TV households in the Chicago area.
Colorado: Nearly six months have passed without Nuggets or Avalanche programming on Comcast, Colorado's largest TV provider, and the dispute could extend through 2021.
New York: YouTube TV dropped YES Network last month.
Go deeper: The appeal of regional sports networks (Axios)
3. 🎓 How athletic directors view the crisis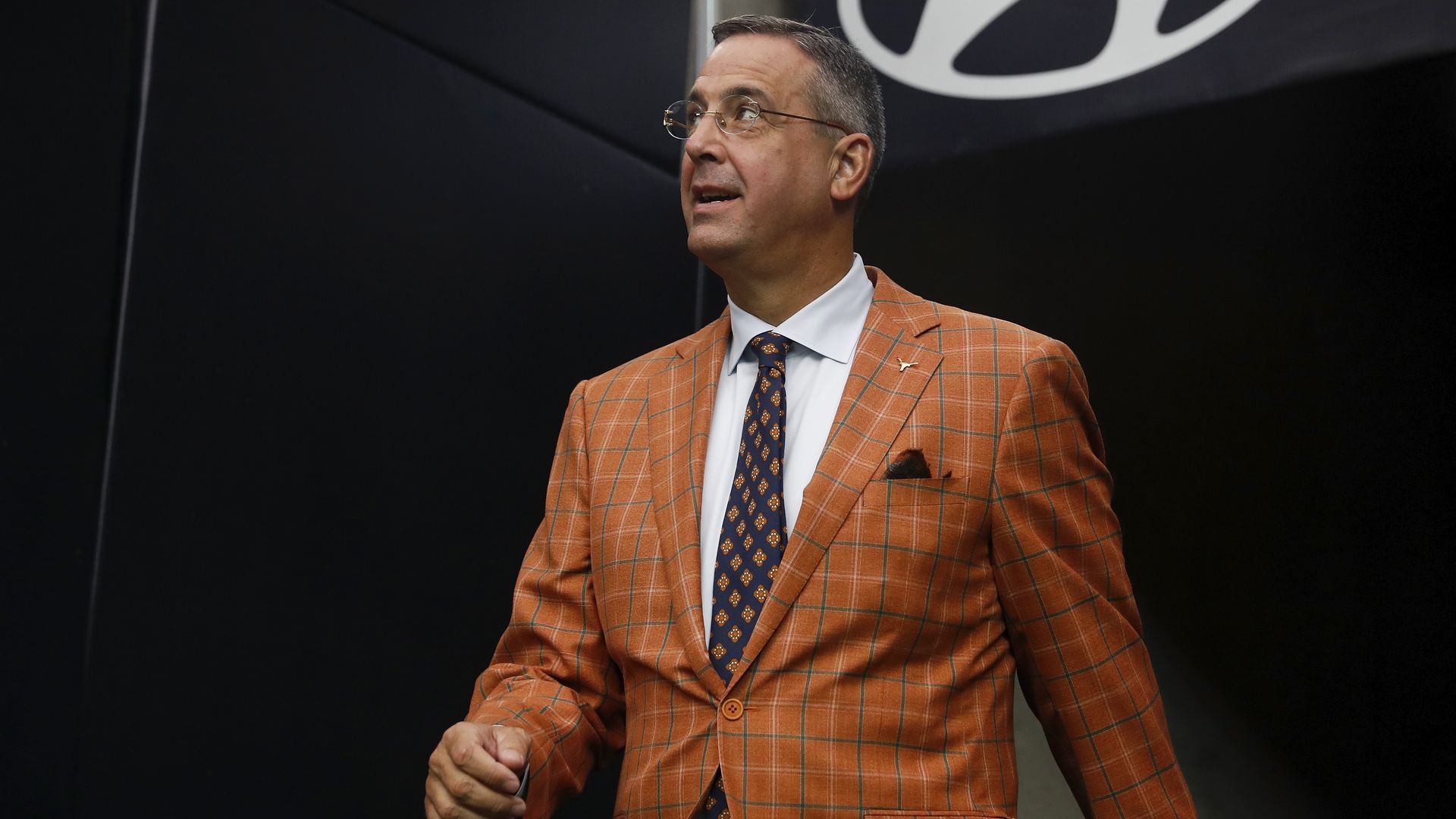 Athletic departments are reeling from the loss of conference tournament and March Madness revenues and could face a financial crisis in the coming months, especially if the football season is canceled.
Driving the news: More than 100 ADs at FBS universities were surveyed on their concerns, plans and goals in light of the coronavirus pandemic.
89% listed academic progress among their top concerns in regard to their student-athletes over the next three months, followed by mental health (74%), lack of resources while off campus (53%) and sport performance (48%).
75% listed donations among the most at-risk revenue streams, followed by ticket sales (74%), conference distributions (56%), NCAA distributions (51%), sponsorships (31%) and student fees (28%).
67% listed a decrease in enrollment among the most likely outcomes of this crisis, followed by a slow down of the arms race as a result of greater overall frugality (53%) and a decrease in live fan interest for sporting events (53%).
63% forecast a worst-case scenario in which their revenues drop by at least 20% during the 2020-21 school year.
41% of Power Five ADs said they have a financial reserve in place that can be used for this type of crisis, compared to 26% of Group of Five ADs.
40% approve or strongly approve the idea that high-earners should voluntarily offer to make a personal financial sacrifice; 15% disapprove or strongly disapprove.
What to watch: Iowa State just announced that nearly everyone in the athletic department will take a one-year, 10% pay cut, and that coaches will suspend all bonuses and incentives for one year. Expect more schools to follow.
"I've talked to many of my peers, and they want to do what we just did," said Iowa State AD Jamie Pollard.
"If this catches fire, you wouldn't want to be the coach who doesn't do something" Ohio University professor David Ridpath told USA Today.
Go deeper: Inside the world of college sports financing (Axios)
4. 🎉 ESPN.com turns 25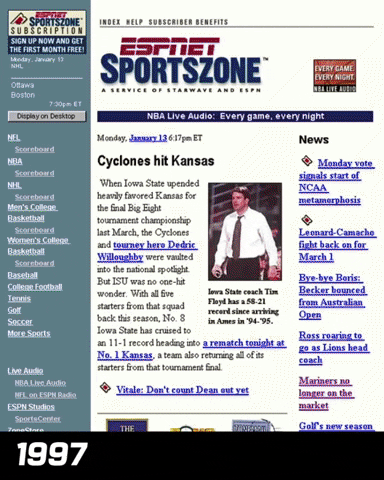 25 years ago on Wednesday, ESPN.com launched to the world as "ESPNET SportsZone."
The backdrop: There were almost no established digital media businesses at the time and online fantasy sports wasn't even a thing. When ESPN.com first came to life, the site didn't even have editors.
"To deliver what sports fans wanted, we had to invent technology and platforms that didn't yet exist. Things that seem so obvious today, like ad servers, content management systems, caching servers, personalization, online video (over dial-up!), the first digital fantasy platform."
— Disney exec Aaron LaBerge, who worked on the site
Flashback: ESPN.com homepage on Saturday, Jan. 18, 1996...
"Pack vs Patsies": The experts are already labeling Super Bowl XXXI as a super mismatch, installing Green Bay as an early 13.5-point favorite over New England.
"Don't count Dean out yet": Think Dean Smith's slowing down at Carolina? Not quite says ESPN's Dick Vitale.
"Tiger taking a bite out of golf": Tiger Woods winning a tournament — get used to seeing it, says The Zone's Art Spander.
"Sweet Heat revenge": With Miami playing Washington tonight, let's revisit Pat Riley's failed bid to sign Juwan Howard.
News: Monday vote signals start of NCAA metamorphosis, Becker bounced from Australian Open, Mariners no longer on the market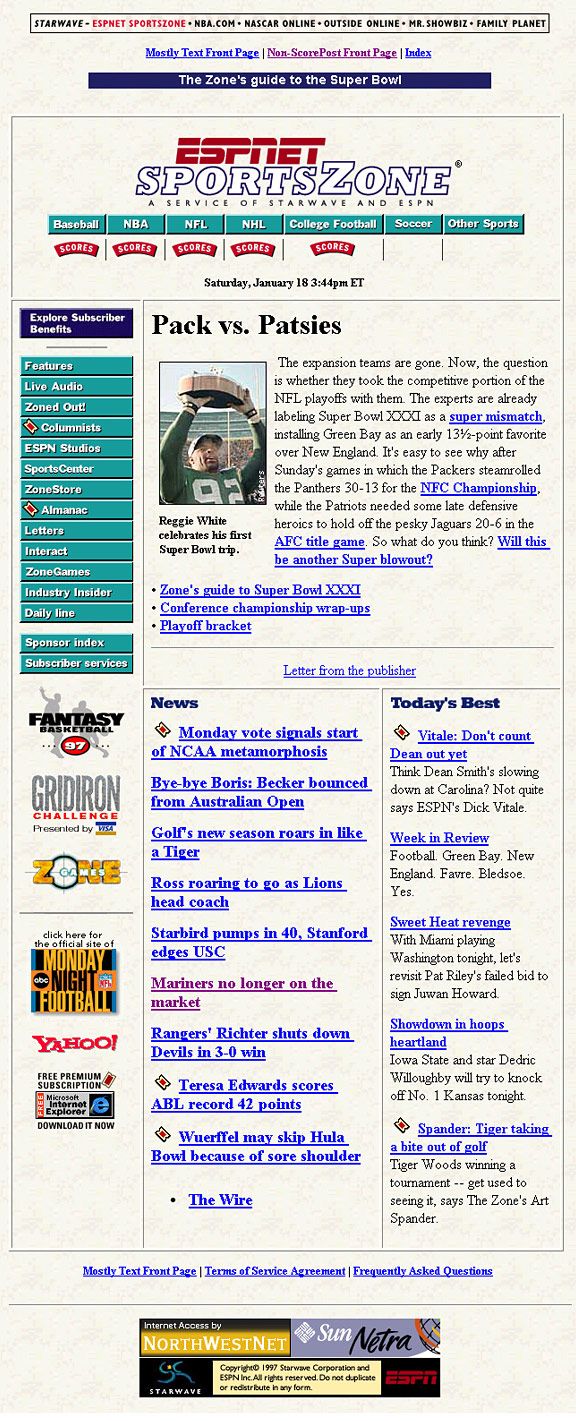 5. 📊 By the numbers
🛩 Over 1 million masks: Massachusetts Gov. Charlie Baker secured 1.7 million N95 masks through Chinese manufacturers but needed a way to transport them. That's when Patriots COO Jonathan Kraft had the idea to use the team plane. The Wall Street Journal has the full story (subscription).
⚽ 16th league title: Belgium's top soccer league became the first European top-tier league to cancel its season, with Club Brugge crowned champions for the second time in three years and 16th time overall.
6. 📚 Good reads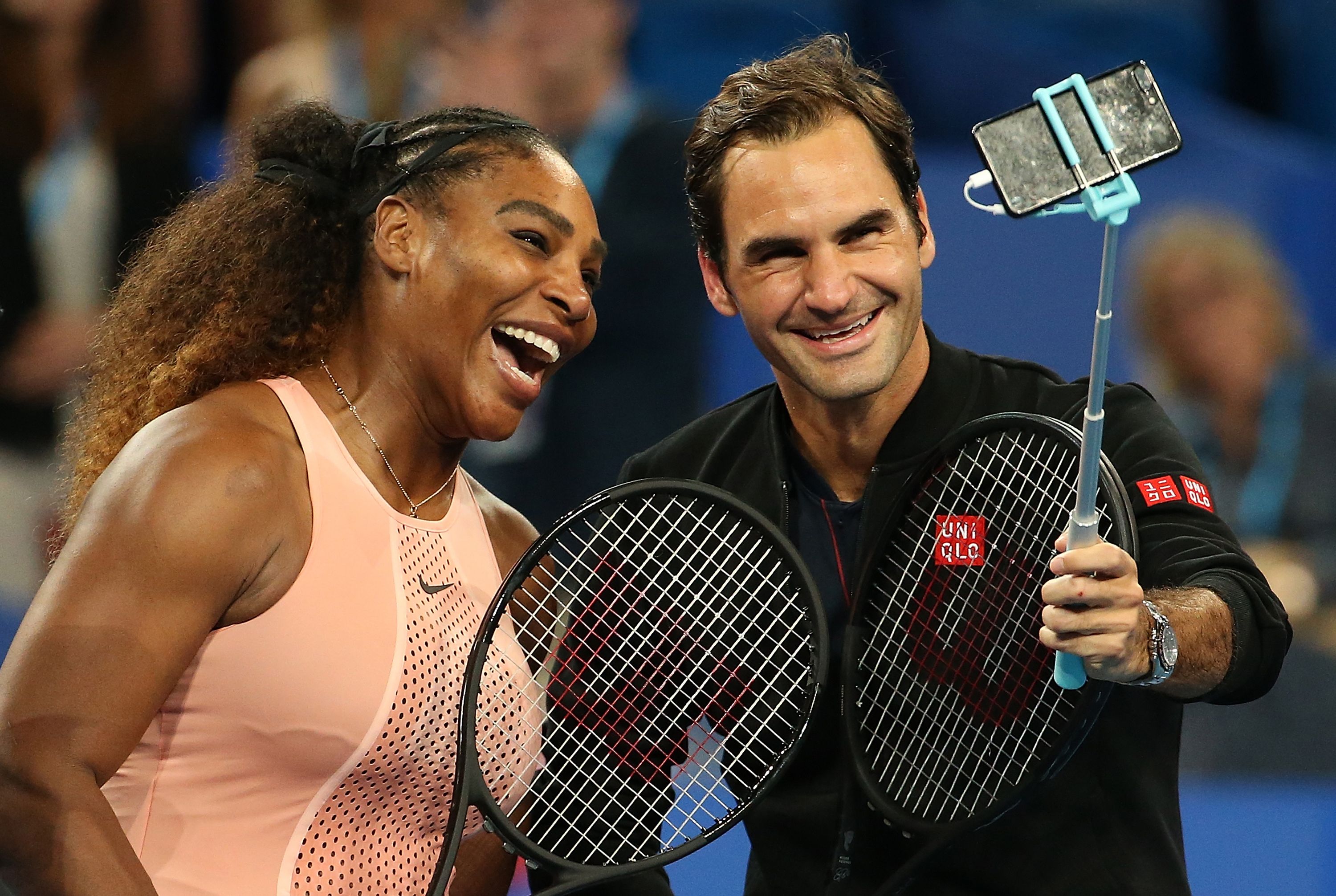 🎾 A summer with no slams (Brian Phillips, The Ringer)
"The tennis schedule has not been spared the desolation wreaked by the coronavirus. But perhaps no other sport features so many epic champions at the late stages of their careers."
⚾️ An activist and a bookworm, Nationals' Sean Doolittle is the conscience of baseball (Emma Baccellieri, SI)
"Doolittle has had the same in-season routine for a few years now — after a game, at home or in his hotel room, he reads for an hour or two before bed. ... It's a relatively small part of his day. But it's become crucial to his relationship with baseball and with himself."
⛳️ Golf's truck drivers have tales of cracked clubs, late-night rides and food poisoning (Tom VanHaaren, ESPN)
"When the PGA Tour suspended activities because of the coronavirus, it halted what is affectionately known as golf's traveling circus. Approximately 12 near-semi-sized trucks operated by equipment manufacturers drive from tournament to tournament ... building, adjusting and maintaining the equipment for the tour players."
7. April 3, 1989: 🏀 Michigan beats Seton Hall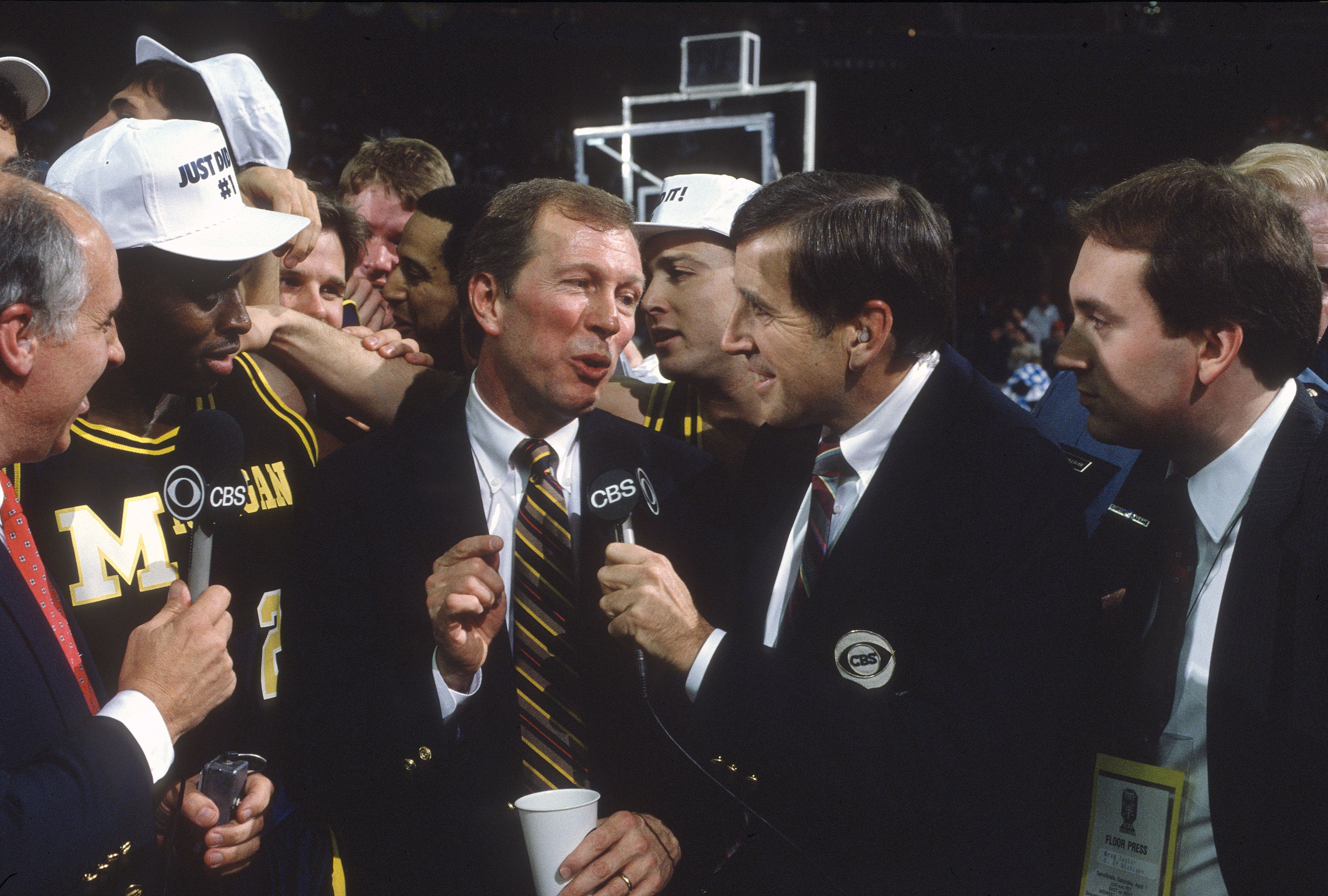 31 years ago today, the Michigan Wolverines beat the Seton Hall Pirates in overtime, 80-79, to capture their first and only national championship.
Why it matters: That it's a storied program's lone title is one thing; that it hinged on one of the most controversial calls in March Madness history is something else entirely.
Game rewind: The story should have been about Seton Hall's comeback in regulation and Michigan's chance for a title-winning buzzer beater in OT. Instead, as happens far too frequently, the refs took center stage when the game mattered most.
10 seconds left: Michigan grabs a defensive rebound, down 79-78, and PG Rumeal Robinson dribbles up the court, hoping to make something happen.
3 seconds left: The officials call a foul, only ... no foul was committed (see for yourself).
Robinson sinks both free throws, Seton Hall misses a last second shot and the Wolverines win the title.
Player to remember: Michigan SG Glen Rice.
Tournament stud: Rice was named the Tournament's MOP, scoring 184 points across six games — a still-standing NCAA tournament record — including 31 in the final.
NBA star: He went on to enjoy a wildly successful, 15-year career, earning three All-Star nods, two All-NBA team selections, and winning one NBA Championship (2000).
Go deeper: 25 years later, memories still fresh of foul call that robbed Pirates of possible title (NY Post)
8. The Ocho: 🎮 "CrunchBall 3000"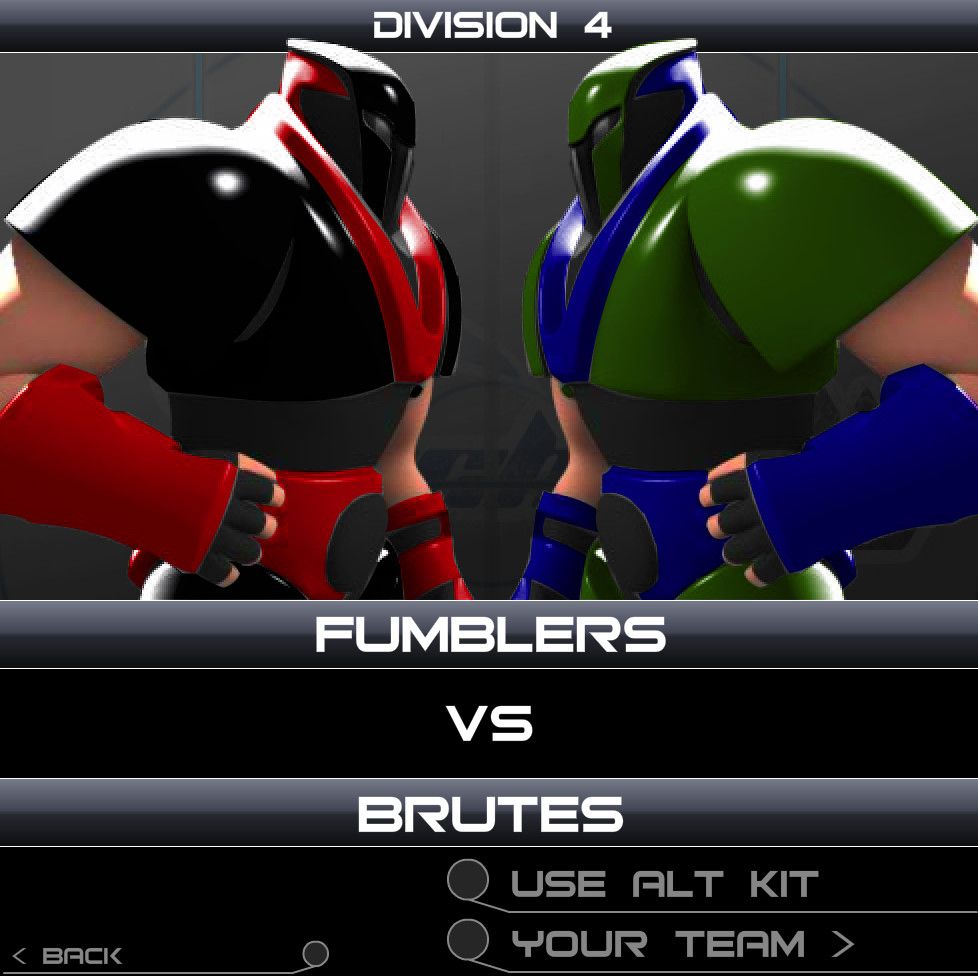 "Since our high school wanted us to learn stuff for some reason, a lot of flash game websites were banned on our school WiFi," SB Nation's Kofie Yeboah writes:
"However, there was a group of elite students who knew the flash game sites that weren't banned. One such site was kongregate.com, which featured legendary games like ... CrunchBall 3000."
How to play: Crunchball 3000 is a combination of soccer, rugby and hockey. The objective of the game is to score more goals than your opponent.
After each win, you earn cash which can be used to buy PEDs, bribe your opponent or train your team (each player is given a rating for speed, throw, tackling, toughness and passing).
There are four divisions. After you win a division, you're promoted to the next one and given the opportunity to sign better players in the "transfer window" using the money you've saved.
9. 🏒 NHL trivia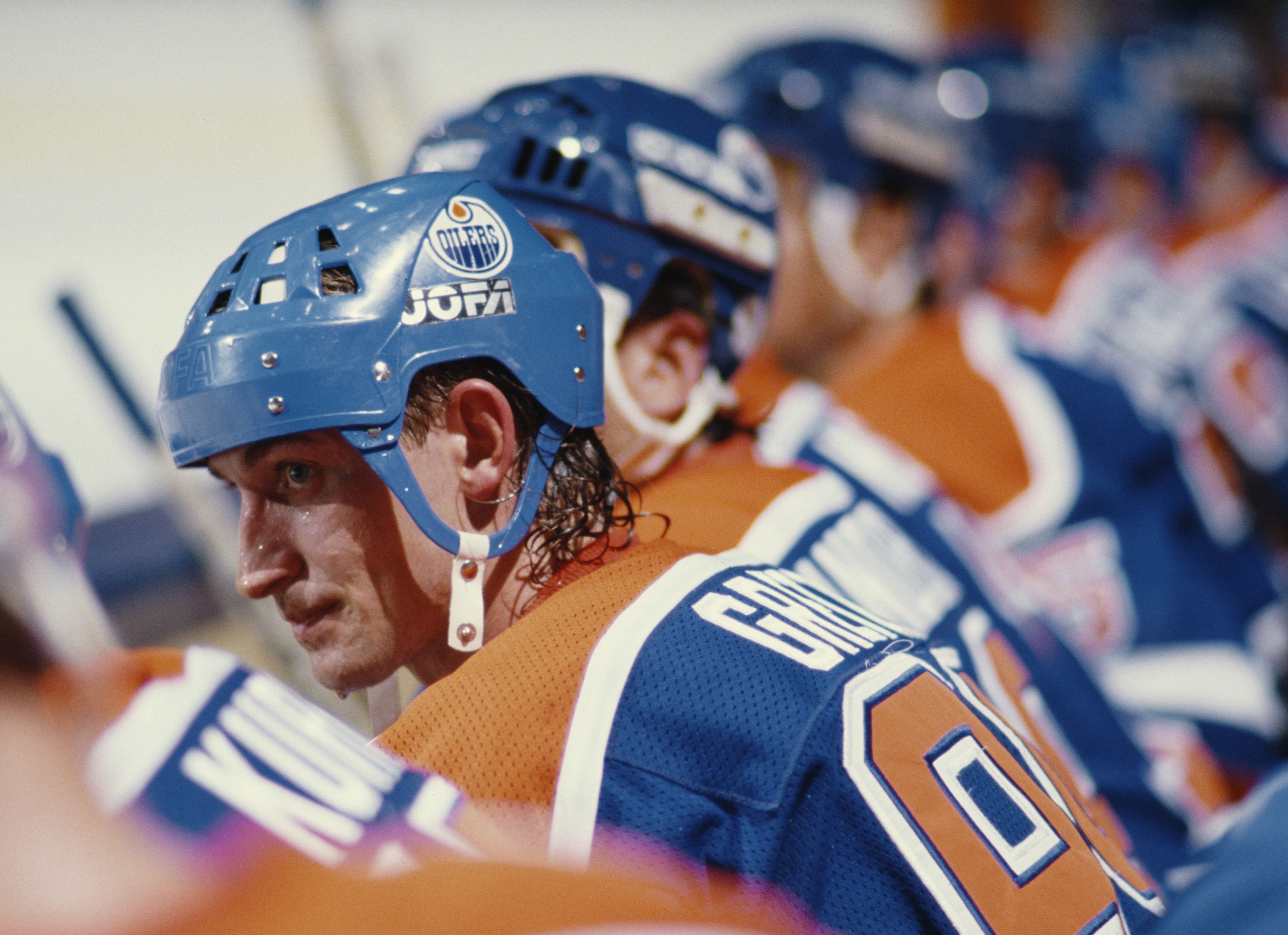 From 1974 to 1993, the NHL had two conferences — the Prince of Wales Conference and the Clarence Campbell Conference — each with two divisions.
Question: What were the names of the four divisions?
Hint: A, P, N, S.
Answer at the bottom.
10. 📸 The view from quarantine
Thanks for all the submissions! Will have more next week.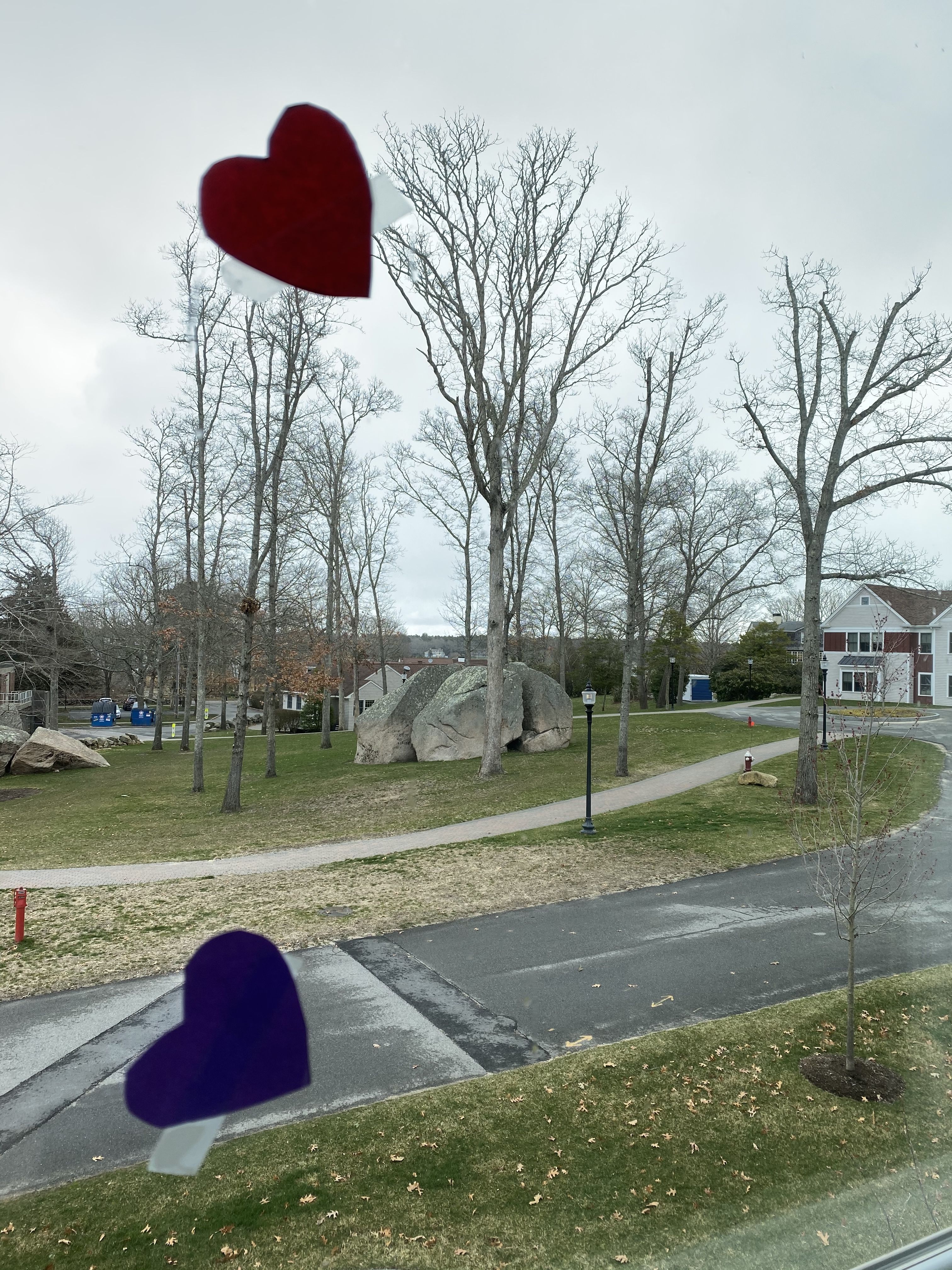 Sasha in Marion, Massachusetts, writes: This is the view from my window at Tabor Academy. The faculty are still living in our apartments in our dorms with our own children but the campus is eerily quiet.
The purple and red hearts in the window are to show support for the Holy Cross Women's Rowing team that was involved in that devastating accident down in Florida in January.
One of the rowers who was critically injured and still hospitalized is Hannah Strom, Tabor Class of 2015. The purple hearts are for Holy Cross and the red for Tabor.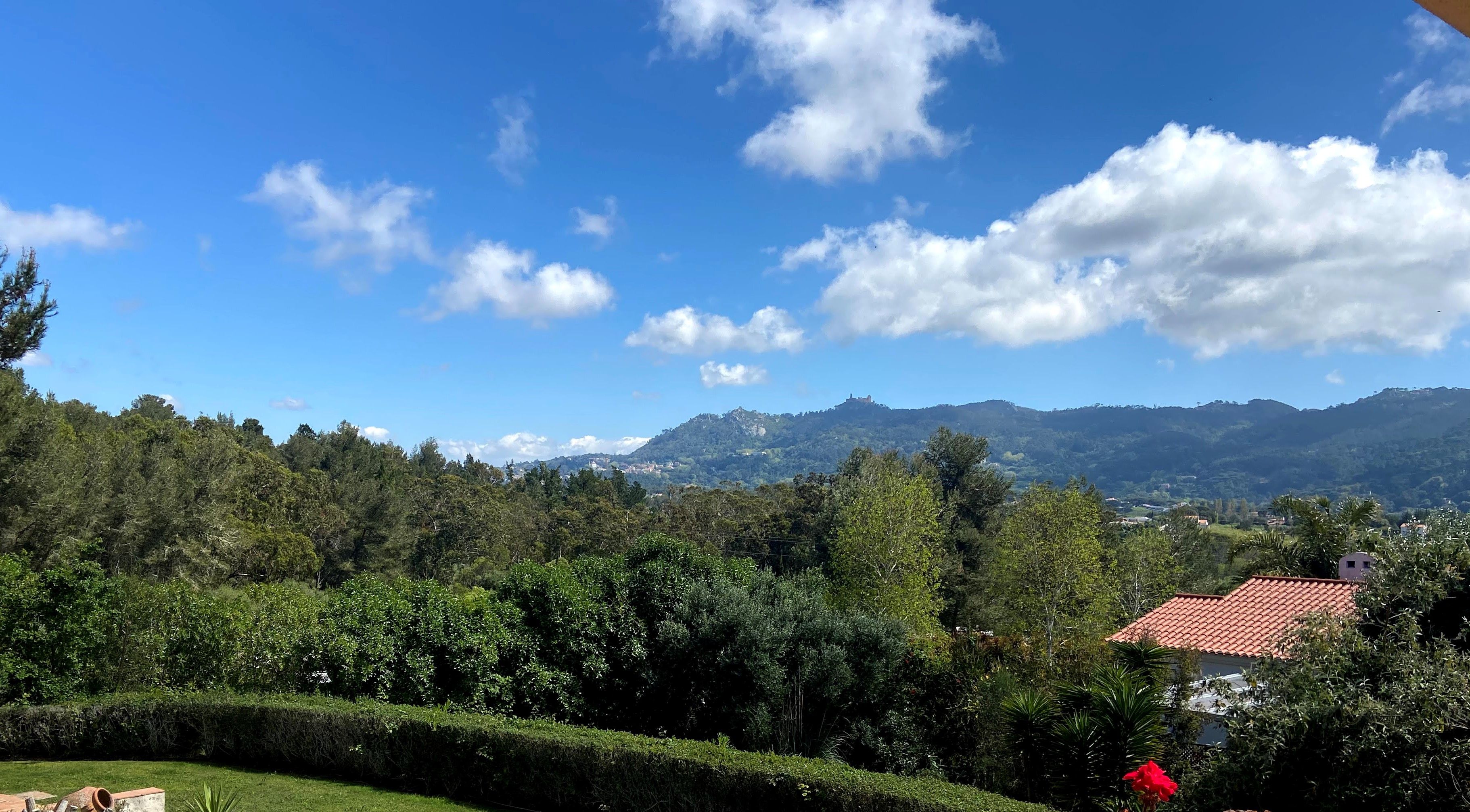 Julian in Sintra, Portugal (View from my balcony on a beautiful day!).
Brent in Penticton, British Columbia.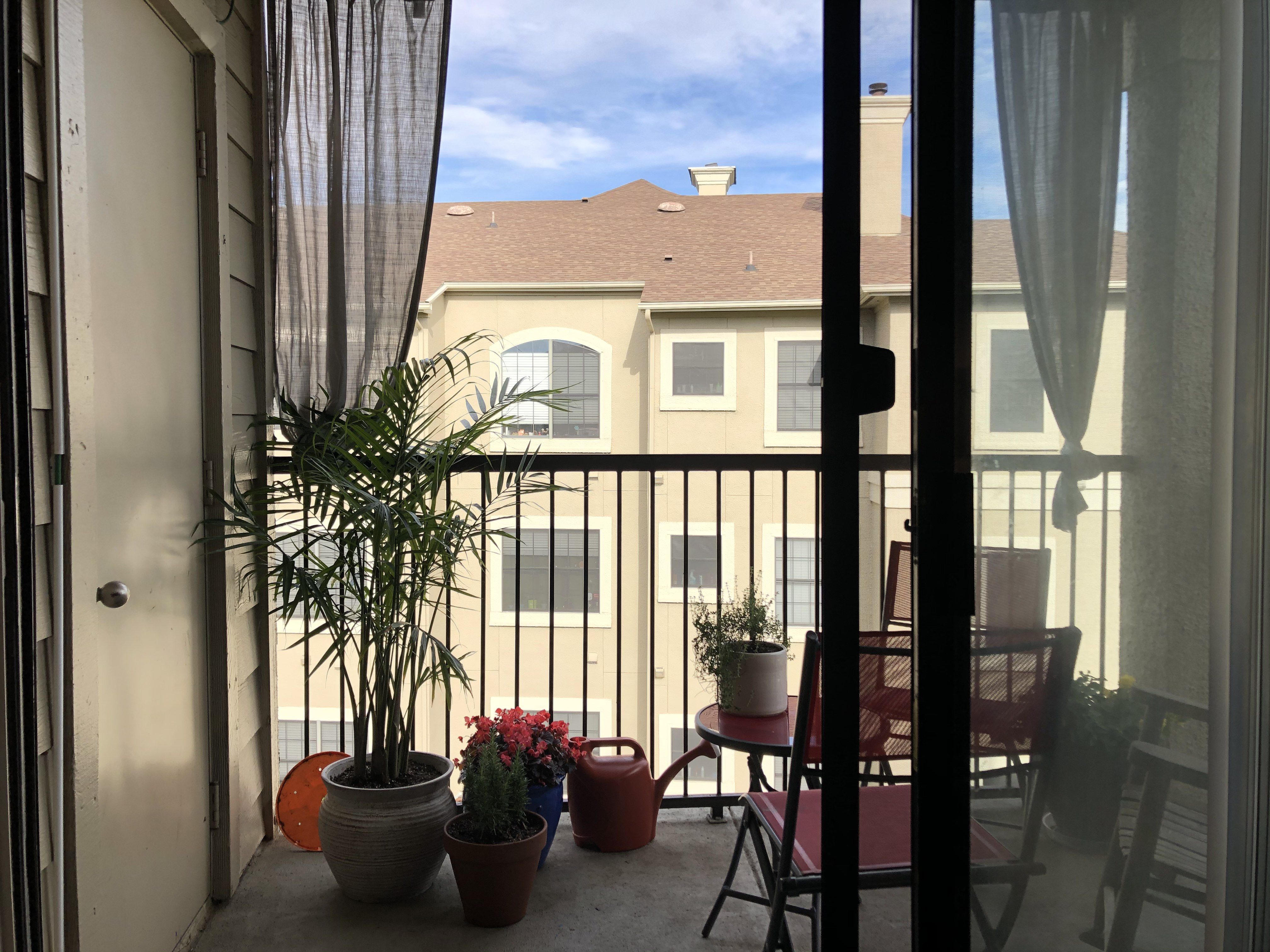 Jake in Austin, Texas (It ain't much but the plants make a nice difference!).
Enjoy the weekend,
Kendall "Hey Julian in Portugal, I'm coming to visit" Baker
Trivia answer: Adams, Patrick, Norris, Smythe