Axios Sports
December 08, 2021
1 big thing: 📺 ESPN's past, present and future
ESPN was once America's largest cable network. As the pay-TV era nears its inevitable conclusion, what will become of "The Mothership"?
By the numbers: ESPN, like many of its competitors, is faced with the delicate task of planning for the future (i.e. investing in streaming) without cannibalizing the present (i.e. monetizing linear).
TV: 76 million pay-TV subscribers have access to ESPN, per Disney's annual SEC filing. That's a 10% decrease from 84 million at the end of fiscal 2020 — and a 24% drop from a peak of 100.1 million in 2011.
Streaming: ESPN+, which launched in 2018, ended the fiscal year with 17 million subscribers, up 66% year-over-year.
State of play: Cable subscribers pay nearly $10 per month for ESPN and ESPN2, while ESPN+ subscribers pay $6.99 per month. So you can understand why Disney is in no rush to exit the cable business.
But that approach conflicts with Disney's overall content strategy, which is to go "all-in" on streaming.
In fact, some analysts have even questioned whether Disney should spin off ESPN due to this strategic misalignment.
Put it this way: Disney makes more money from non-sports fans via streaming (Disney+, Hulu) than cable (entertainment networks like FX don't command high ad rates). The reverse is true for ESPN, which makes more money from cable subscribers than ESPN+ subscribers, not less.
What they're saying: ESPN probably won't consider a direct-to-consumer service until the pay-TV bundle falls below 50 million U.S. households, which could happen in the next five years, CNBC reports.
The big picture: ESPN launched in 1979 as a TV network but has since expanded far beyond the living room and become a multi-platform behemoth — from the web to radio to fantasy sports.
Digital: ESPN Digital attracted a record 120 million unique visitors in October, including 95.2 million to ESPN.com alone.
Social: ESPN is Disney's largest social media brand, generating 63% of the company's total actions on Twitter, Instagram and Facebook.
What to watch: ESPN will have to figure out how to make up roughly $3 billion in annual lost pay-TV revenue that's coming in the next few years.
The plan, per CNBC, is to incrementally raise the price of ESPN+ as it adds more content, while maintaining its contractual pay-TV obligations (exclusive content like MNF's "ManningCast").
Disney will also "aggressively" pursue sports betting, which is now legal and operational in 30 states, plus D.C. "We have to seriously consider getting into gambling in a bigger way," CEO Bob Chapek told investors last month. A future "ESPN Sportsbook" seems likely.
Of note: Disney has said it may consider bundling ESPN+, Disney+, and Hulu into a single service. In the meantime, it just added ESPN+ and Disney+ to its Hulu live TV bundle ($72.99 per month).
The bottom line: Traditional TV is a leaky bucket that will eventually run out of water. But it's going to be a slow bleed, with networks like ESPN clinging to the cable bundle until the bitter end.
2. 💔 Vanessa Bryant: I "live in fear"
One of the most tragic events in sports history has found a new way to cause anguish to a grieving family, Axios' Jeff Tracy writes.
Catch up quick: Vanessa Bryant sued Los Angeles County last September after learning that first responders to the helicopter crash that killed Kobe Bryant, their daughter Gigi, and seven others, took unauthorized photos of the scene.
Bryant and her lawyer on Monday responded to the county's motion to dismiss her invasion of privacy lawsuit.
The photos were shared to at least 28 devices, "and included such outrageous conduct as flaunting the photos in a bar while pantomiming dismemberment," reads Bryant's lawyers statement.
What she's saying: "I will never be able to shake the anguish from knowing that the officials who are supposed to keep us safe treated Kobe and Gianna with such callous disrespect," said Bryant.
"For the rest of my life, one of two things will happen: either close-up photos of my husband's and daughter's bodies will go viral online, or I will continue to live in fear of that happening."
What's next: A hearing to discuss the county's motion and Bryant's response is set for Dec. 27.
3. 🚲 The e-bike explosion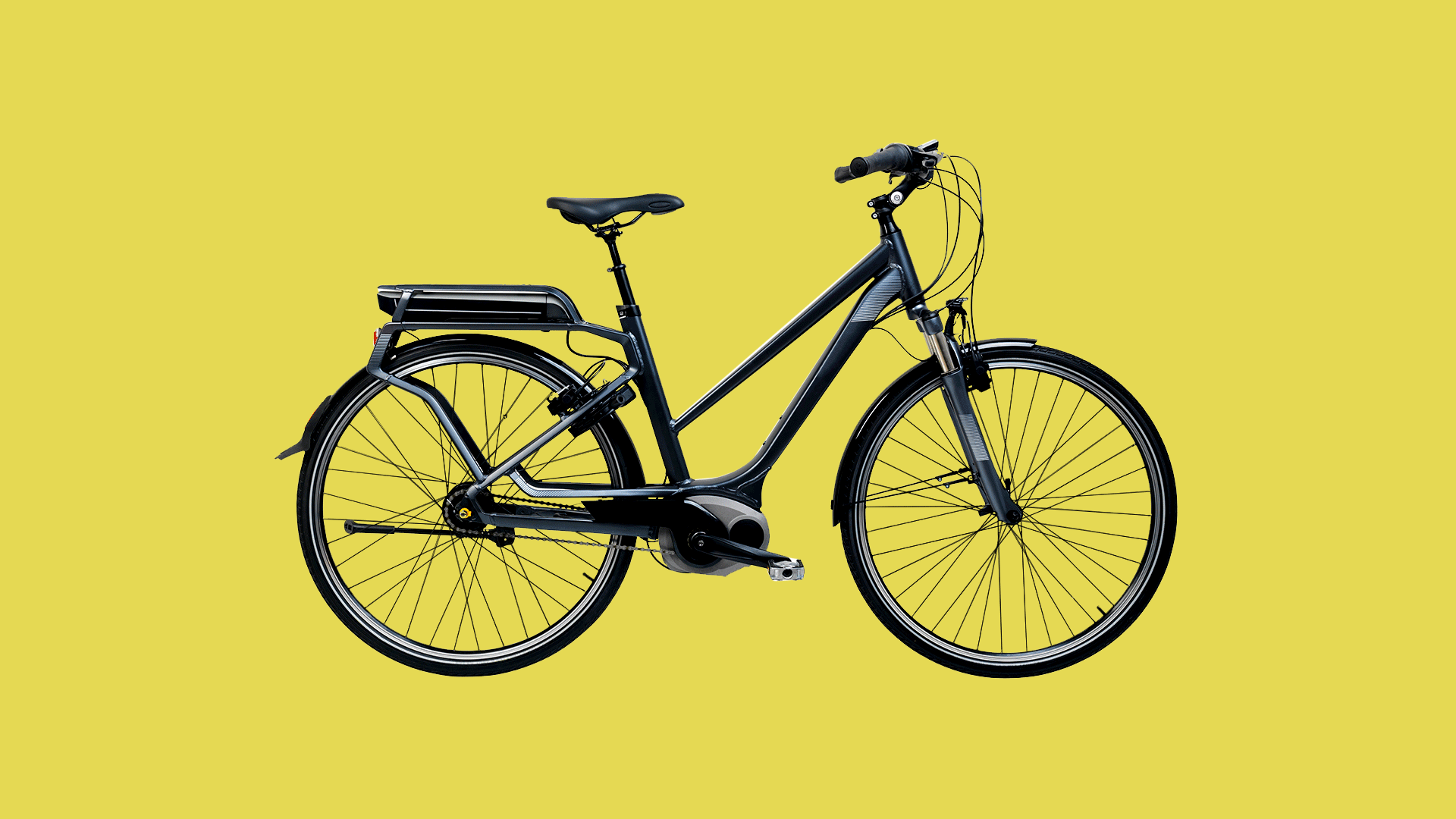 Electric bicycles — bikes with battery-powered motors that help propel them forward — are all the rage in U.S. cities, and a new tax credit may fuel their rise even further.
Driving the news: The Democrats' $1.75 trillion Build Back Better bill, which passed in the House but still needs to get hammered out in the Senate, offers some Americans a fully refundable, 30% tax credit on purchases of certain e-bikes.
Why it matters: Advocates believe e-bikes can help fight climate change. Transportation accounted for 29% of U.S. greenhouse emissions in 2019, per the Environmental Protection Agency, the largest of any sector.
The backdrop: U.S. cities have seen a dramatic increase of e-bike usage — driven in part by high-minded concerns (like the environment and pandemic safety) and in part by the coolness and fun factor, notes Axios' Jennifer A. Kingson.
Sales jumped 240% from July 2020 to July 2021, per market research firm NPD Group.
This was part of a larger non-electric cycling boom, summed up by this NYT headline from last August: "Sorry, the world's biggest bike maker can't help you buy a bike right now."
How it works: Some e-bikes have motors that only kick in when the rider is pedaling, while others can be used when the rider isn't pedaling.
"The magic of the e-bike is it really takes the more painful edges of bicycling away," Chris Cherry, an engineering professor at the University of Tennessee, told CNBC.
"You can keep up with traffic easier [and] fulfill all of your travel needs without spiking into a vigorous physical activity environment."
What to watch: Some cities, like Nashville, are struggling with how to regulate e-bikes, which some argue are basically unlicensed motorcycles (especially top-end models like this one).
4. ⚡️ Lightning round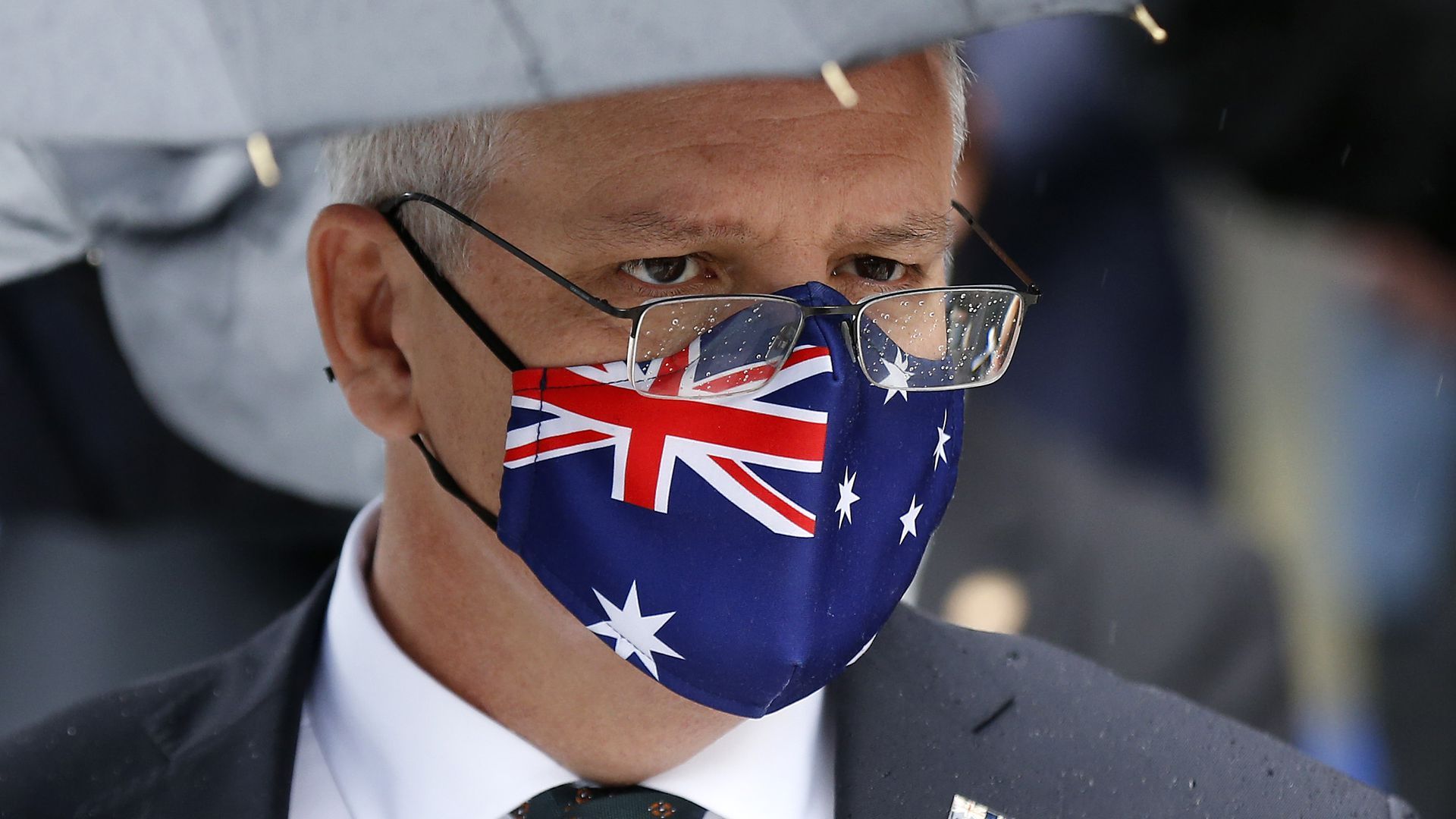 🇦🇺 Boycott gains steam: Australia is joining the U.S. in a diplomatic boycott of the 2022 Beijing Olympics in protest of human rights abuses committed the Chinese government.
🏀 Bueckers injury: UConn star Paige Bueckers will miss six to eight weeks due to a tibial plateau fracture, a rare injury resulting from a hyperextension of the knee.
⚽️ Gil wins MVP: New England Revolution captain Carles Gil is the 2021 MLS MVP. The Spanish midfielder had a league-best 18 assists alongside four goals.
🏈 Fun fact: 169 former NFL players were varsity high school football head coaches during the 2021 season, and 175 more were varsity high school assistants, per ESPN.
5. 🦠 Chart du jour: Two years of COVID-19
Two years ago today, the first case of a mysterious new respiratory disease was discovered in Wuhan, China, writes Axios' Dave Lawler.
The big picture: More than 5 million people have died since that first case and 54% of the global population has had at least one vaccination, though the shots have been distributed unevenly.
Timeline: We know much more about the disease and how to treat it, but the end still isn't in sight.
Dec. 8, 2019: The first known patient in Wuhan, China, experiences symptoms of a disease later identified as COVID-19.
March 11, 2020: The WHO declares a pandemic. 4,616 deaths have been recorded.
Sept. 28, 2020: The world crosses 1 million deaths, with the U.S. and Brazil recording the most.
Dec. 11-18, 2020: The FDA authorizes the Pfizer vaccine for emergency use Dec. 11, followed by the Moderna vaccine Dec. 18.
July 2021: After falling sharply in the spring, cases begin to rise again in both the U.S. and EU, with the unvaccinated hit hardest.
Nov. 1, 2021: The official worldwide death count hits 5 million.
Nov. 5, 2021: Half of the global population has had at least one shot.
Nov. 25, 2021: South Africa reports the Omicron variant.
The latest: 60% of the U.S. population is fully vaccinated, the CDC said Tuesday.
6. ⚽️ PSG scandal: Still a mystery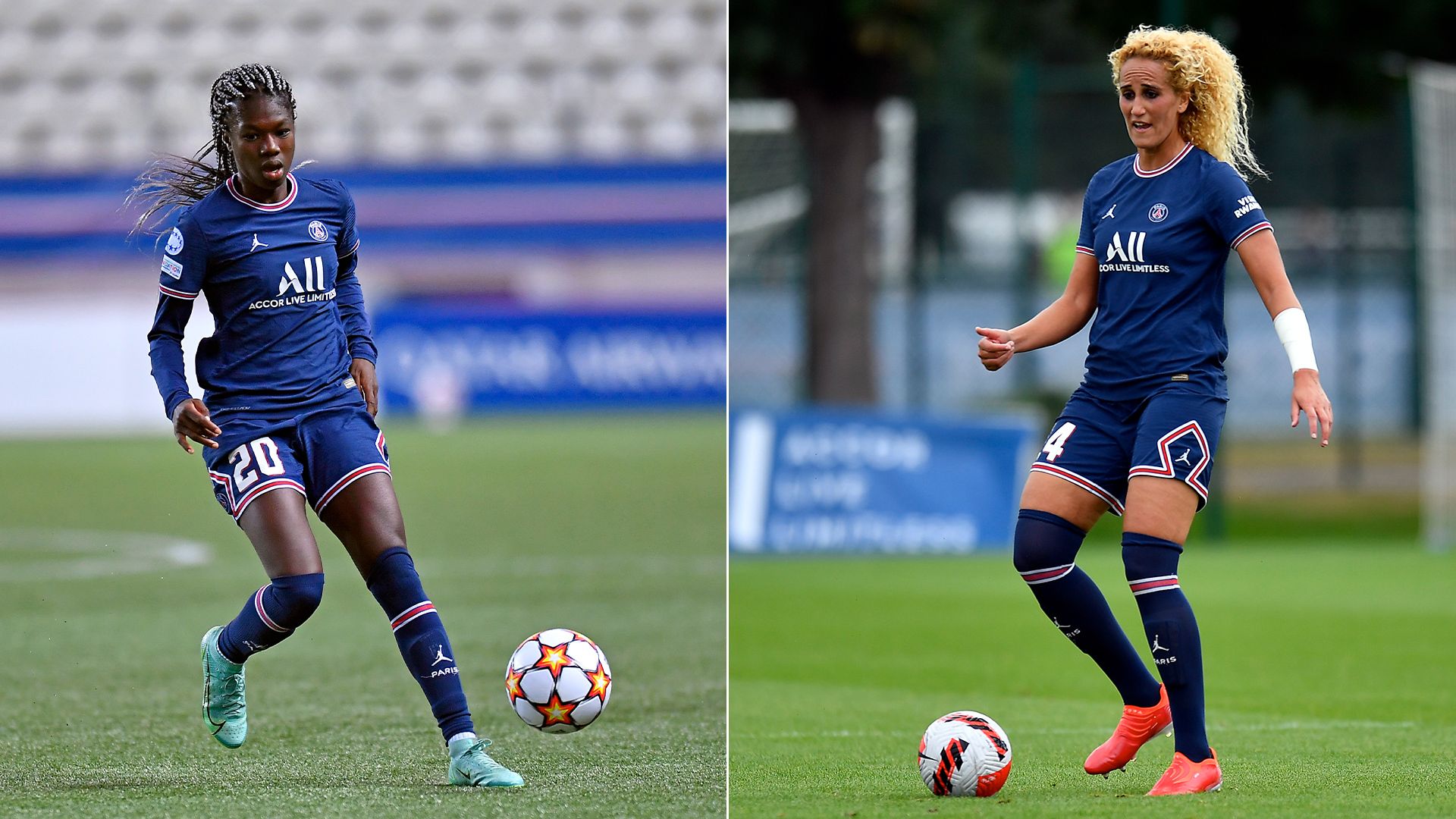 The grisly attack of PSG midfielder Kheira Hamraoui drew global headlines last month. But as more details emerge, the story has changed and the truth remains elusive, Jeff writes.
Catch up quick: On Nov. 4, two masked men dragged Hamraoui from teammate Aminata Diallo's car and beat her legs with iron bars.
A week later, Diallo was arrested after authorities suspected she orchestrated the attack a la Tonya Harding. (The perceived motive was that she wanted Hamraoui's starting spot.)
Diallo was released after two days of questioning, and though she was never charged, she remains a suspect.
Where it stands: The investigation into the attack has opened up Pandora's box, torpedoing a marriage and sowing discord at PSG as it vies to defend its league title.
The day after the attack, Hamraoui got a phone call from former French national player and former Barcelona director of football Eric Abidal, whom she knew from her time with Barcelona (2018-21).
Turns out, she and Abidal had kept in touch (her phone's SIM card was even registered to him), and he has admitted to having an affair with her, according to his wife's lawyer.
That tracks with Diallo's report that one of the attackers said to Hamraoui, "So ... you touch married men?"
Abidal's wife has since filed for divorce and denied any involvement in the attack. Neither she nor her ex-husband have been questioned, but prosecutors say that will likely change soon.
Between the lines: Some PSG teammates have lost trust in Hamraoui, who still believes someone in the club was responsible for the attack.
Some have asked to move their lockers away from hers; other say they'll find it hard to play with her again, per NYT.
Diallo, who may simply have been in the wrong place at the wrong time, has seen her reputation "damaged by all the newspapers around the world," said her lawyer.
What's next: Hamraoui has recovered from her injuries, and she and Diallo both returned to training on Tuesday. The investigation is ongoing and the attackers remain at large.
7. 🌎 The world in photos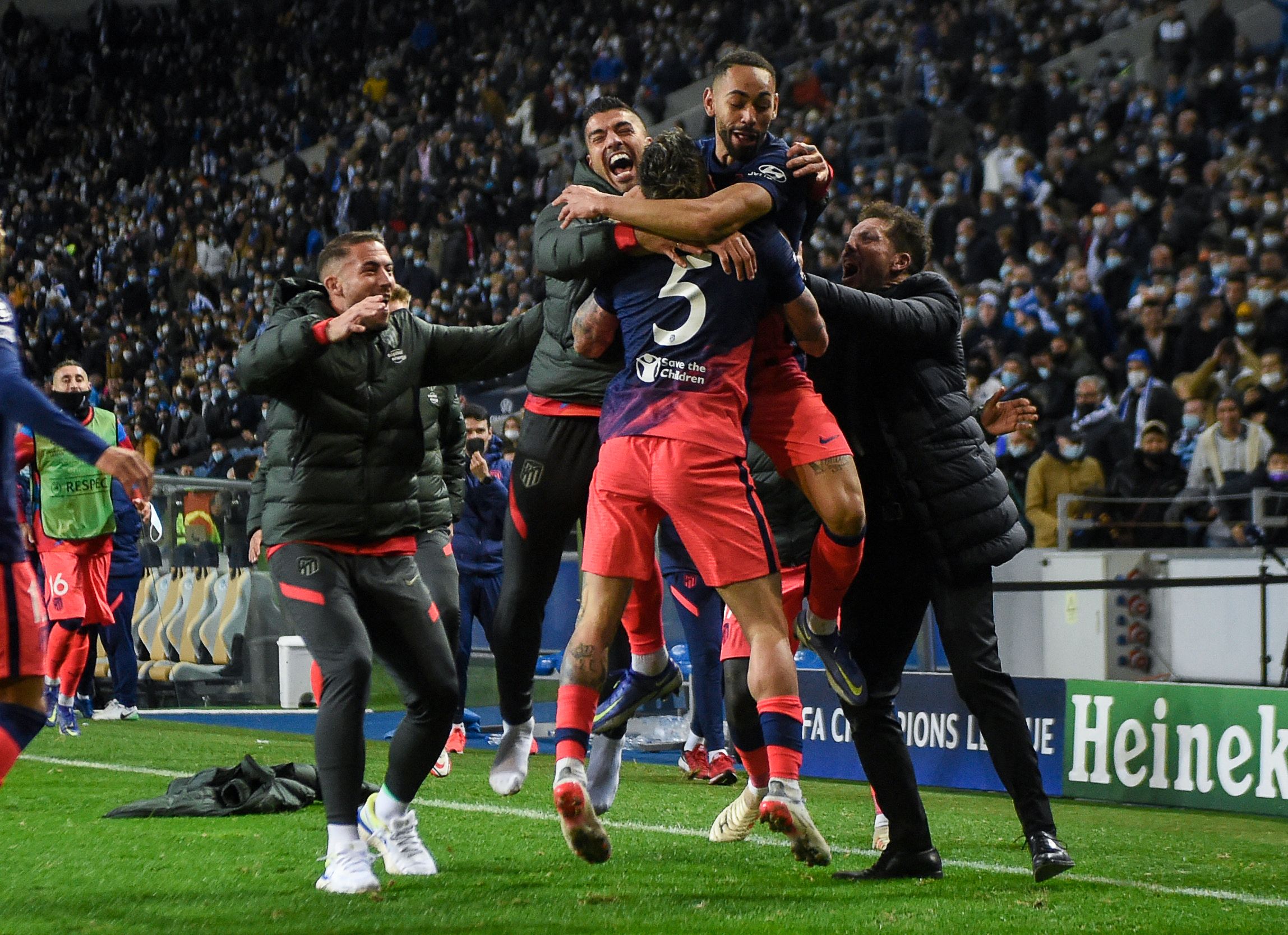 PORTO, Portugal — Atlético Madrid clinched a spot in the Champions League knockout stage thanks to a 3-1 win over Porto and AC Milan's 2-1 loss to Liverpool.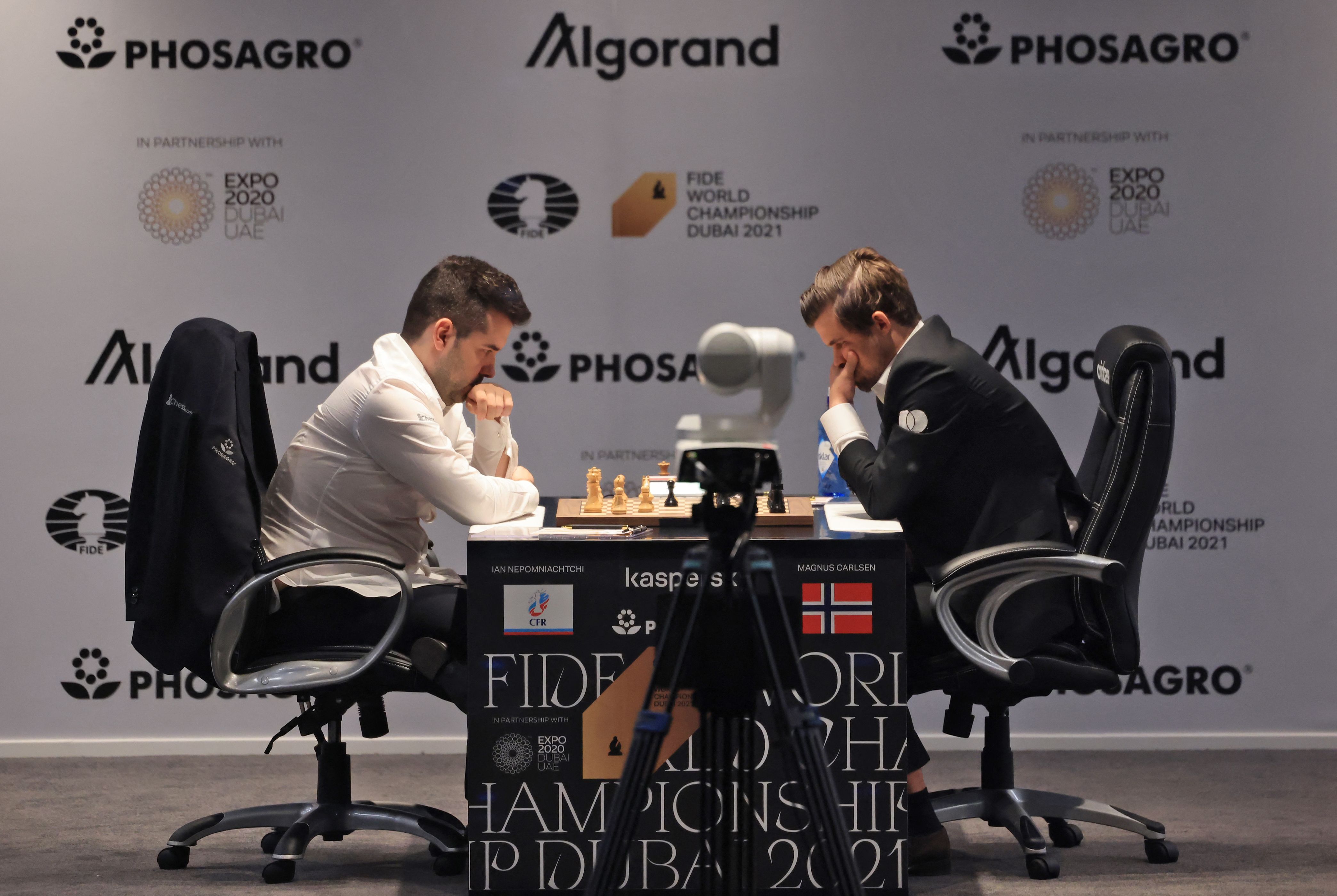 DUBAI, U.A.E. — Ian Nepomniachtchi desperately needed a win on Tuesday in Game 9 of the World Chess Championship. He didn't get it, all but guaranteeing that Magnus Carlsen will repeat as champion.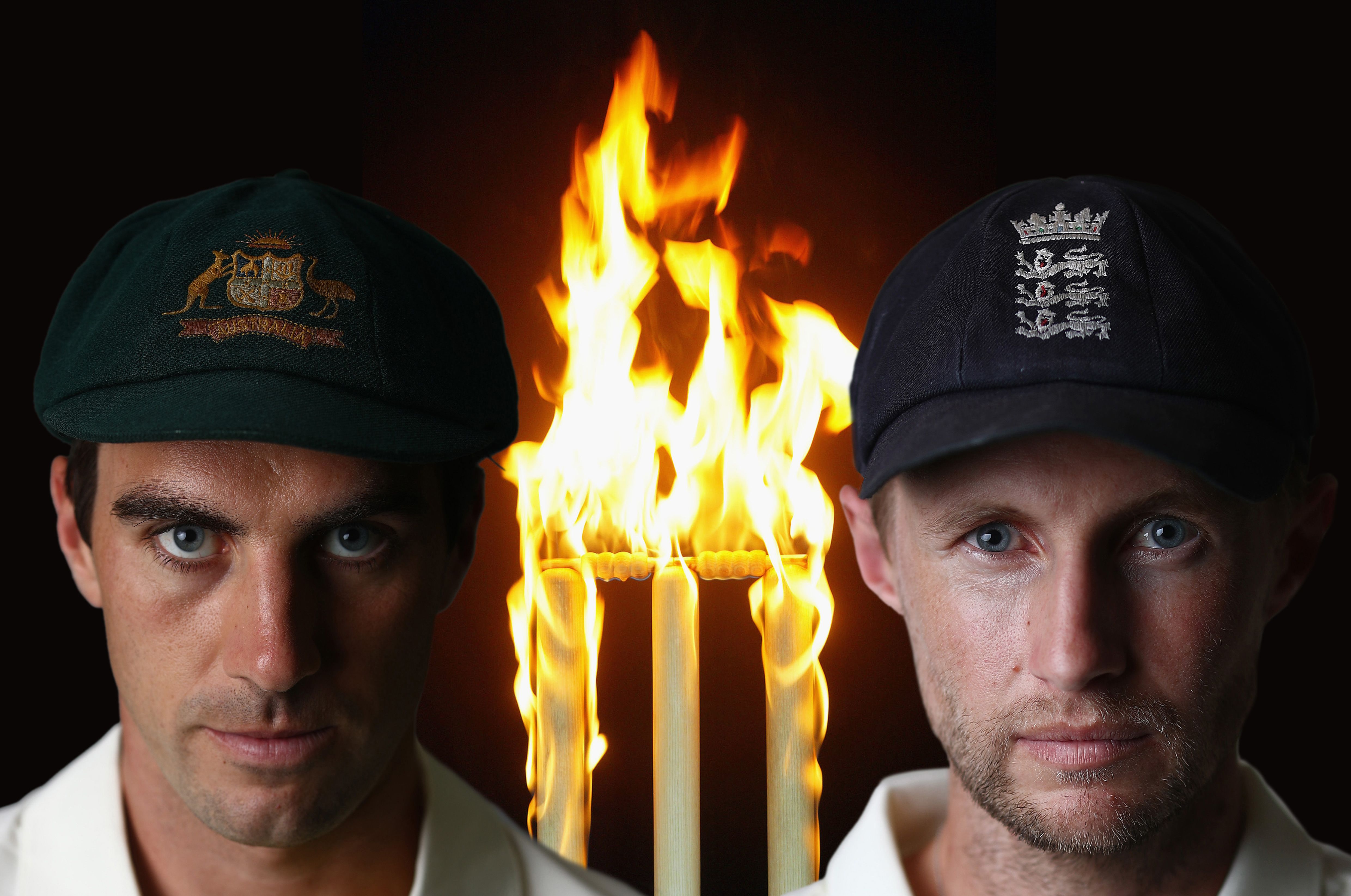 BRISBANE, Australia — The Ashes, a 140-year-old Test cricket series between England and Australia, is officially underway in the land Down Under.
8. 📆 Dec. 8, 1940: Bears 73, Redskins 0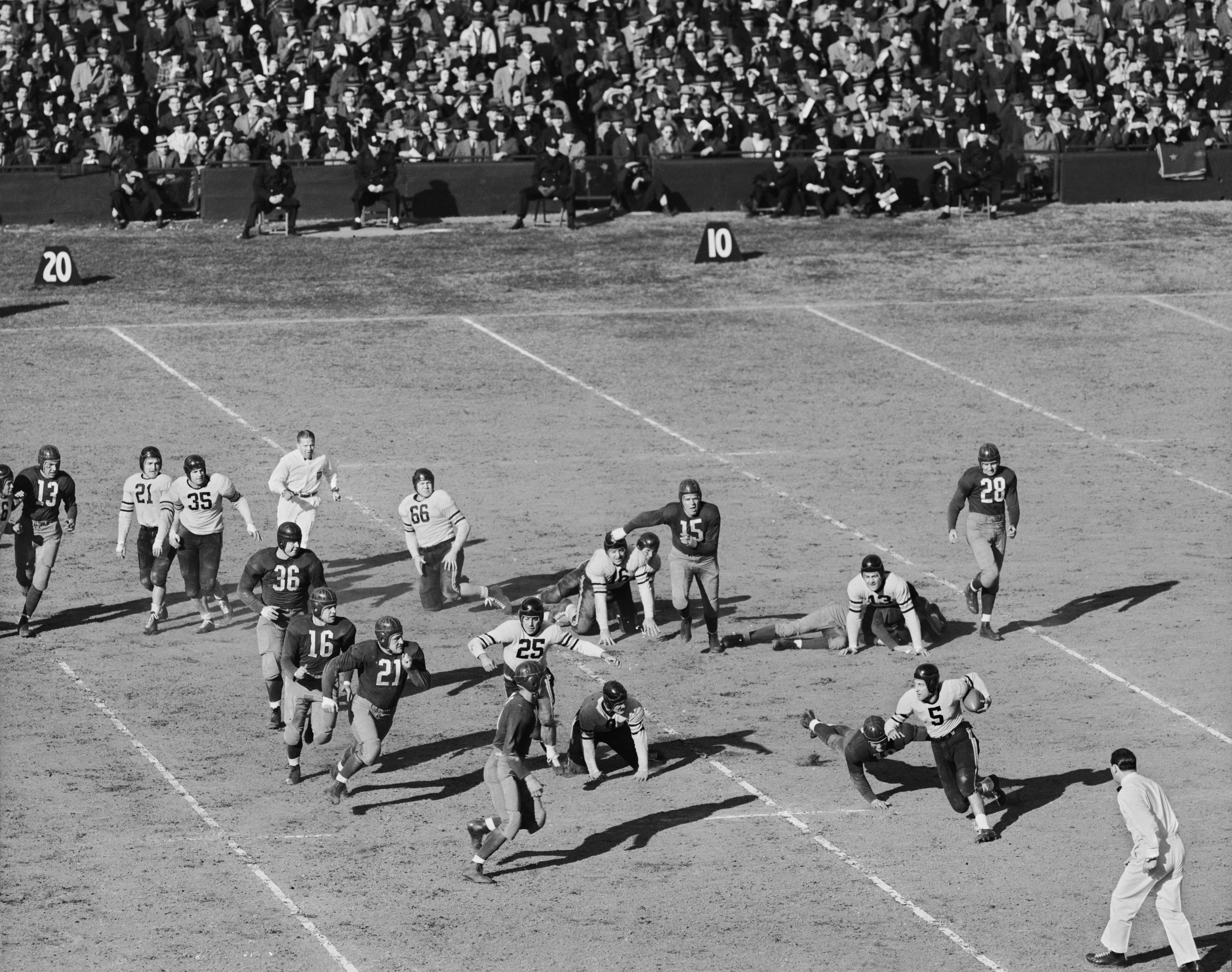 81 years ago today, the Bears destroyed the Redskins, 73-0, in the first NFL Championship Game ever broadcast on national radio.
Why it matters: Chicago's 73 points are the most scored in NFL history, and their 73-point margin of victory is tied for the largest ever in any major North American sports league. It stood alone until the Grizzlies tied it last week, beating the Thunder 152-79.
Game notes: Washington had defeated Chicago, 7-3, in a regular season game three weeks earlier. So this result was a shock, to say the least.
The Bears kicked so many balls into the stands on extra points that the game had to be finished using practice balls.
The Bears defense had eight interceptions and returned three for scores, all in the third quarter.
This game marked the last time an NFL player (Bears end Dick Plasman) played without a helmet.
The gate receipts from the sellout were a record $102,000. Each Bear received $874, while each Redskin got $606.
The last word: The day was best summed up by Redskins Hall of Fame QB Sammy Baugh. When asked by a reporter if the outcome would have been different had WR Charlie Malone not dropped an early TD pass, Slingin' Sammy replied:
"Sure. The final score would have been 73-7."
🎥 Watch: Game footage (YouTube)
9. 🏀 NBA trivia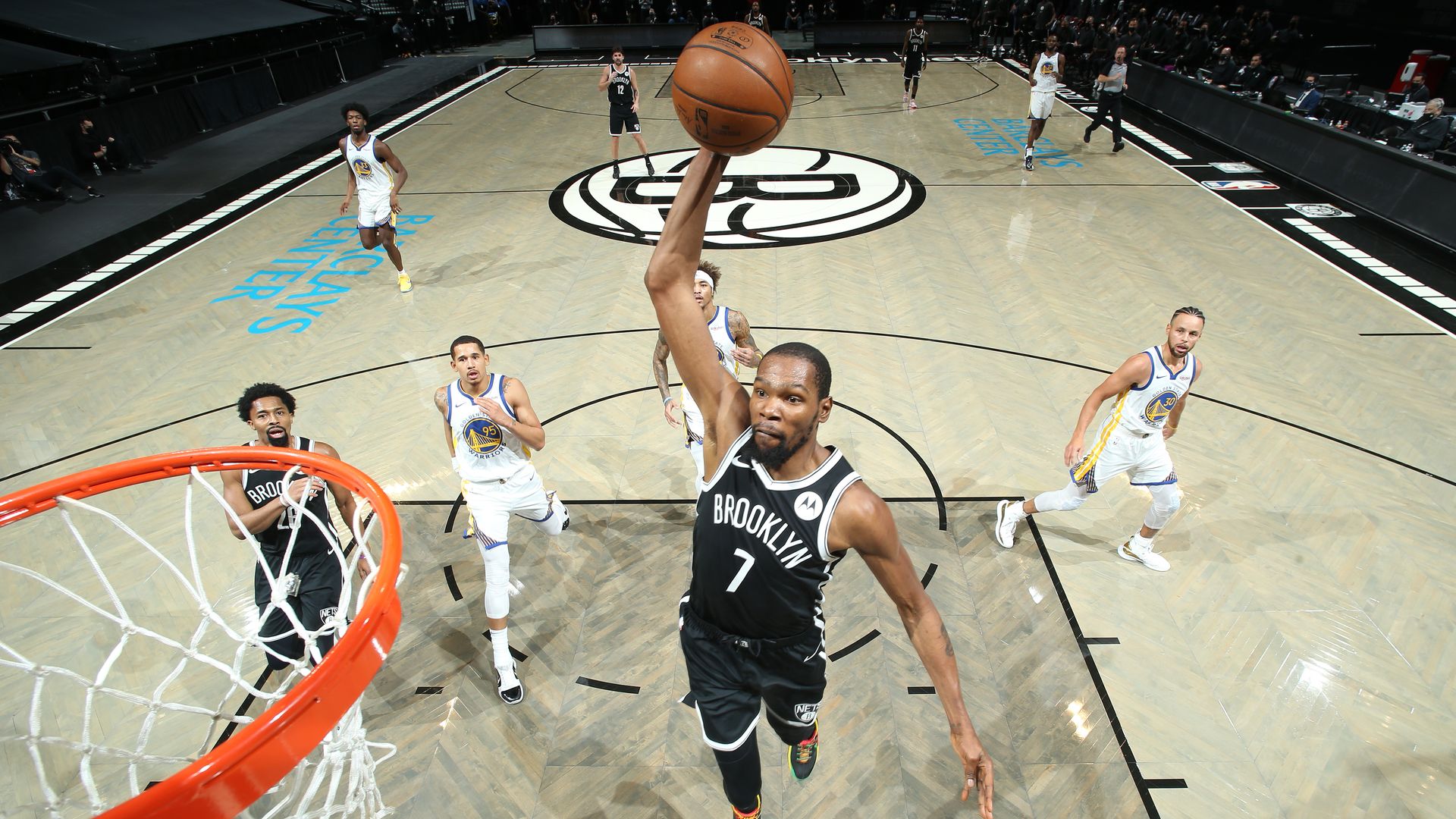 Kevin Durant leads the NBA in scoring this season (28.4 ppg).
Question: Name the rest of the top five.
Hint: Three East, one West.
Answer at the bottom.
10. 🏈 1 prediction: Brady vs. Belichick
ESPN's football power index is maniacally predicting a Patriots-Buccaneers Super Bowl. There's a 10% chance of it occurring.
Live look at every Patriots fan above...
Talk tomorrow,
Kendall "What sport is this?!" Baker
Trivia answer: Stephen Curry (27.7 ppg), Giannis Antetokounmpo (27.6 ppg), DeMar DeRozan (26.4 ppg), Trae Young (26.3 ppg)
🙏 Thanks for reading. For more sports coverage, follow us on Twitter: @kendallbaker and @jeffreytracy.