Axios Sports
September 04, 2020
🎉 Happy Labor Day Weekend! Don't forget to ignore all emails on Monday and enjoy the day off — I know I will. See you back here on Tuesday with a jam-packed edition.
Today's word count: 1,898 words (7 minutes).
1 big thing: ⚽️ All eyes on women's soccer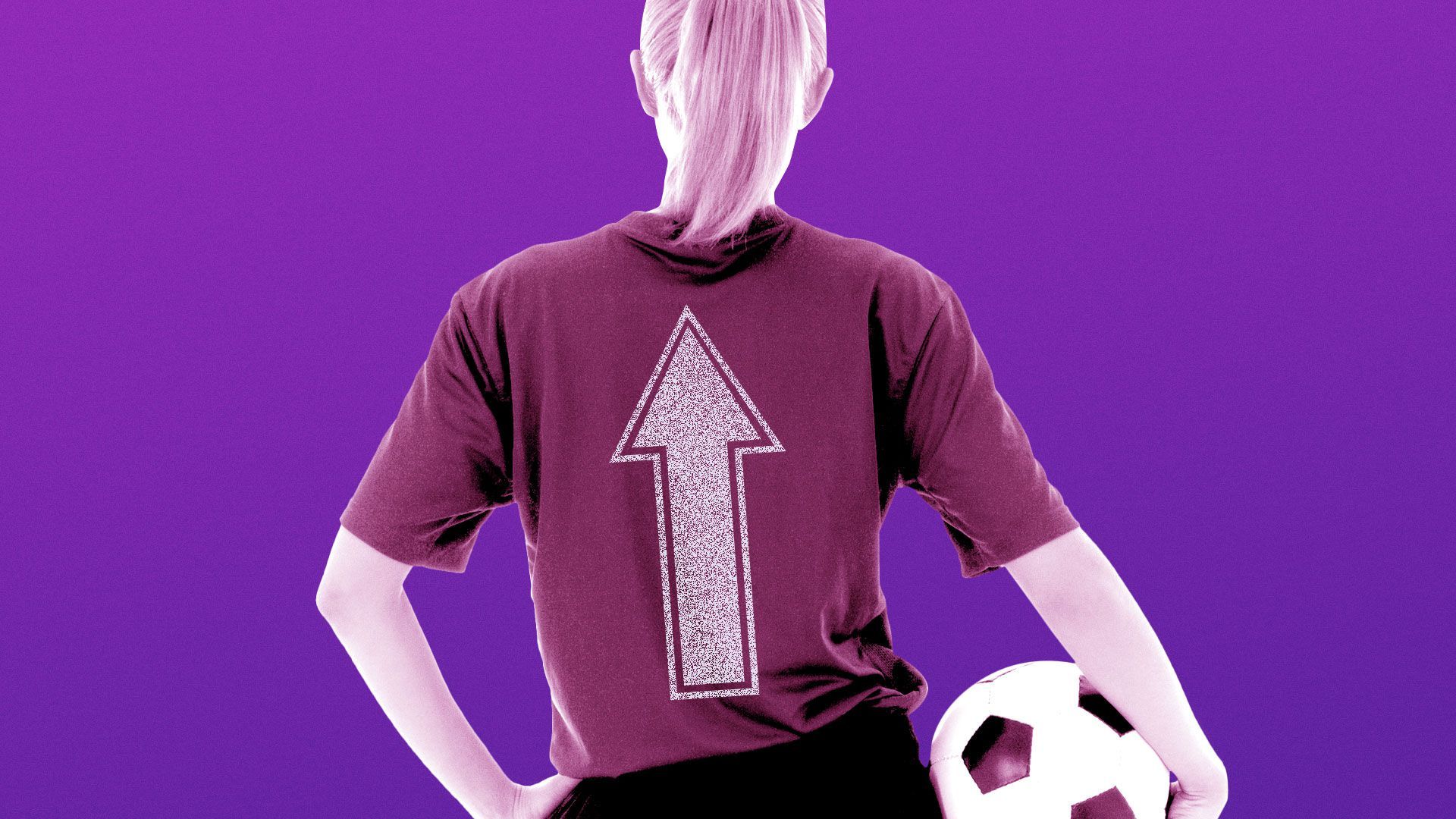 Women's soccer will get major U.S. exposure this weekend, with the NWSL kicking off its seven-week "Fall Series" on CBS and the FA Women's Super League (England) beginning its season on NBCSN.
Why it matters: It's an exciting time for the sport, which has grown from four million players worldwide in 2006 to roughly 30 million today, and is still riding the momentum of the 2019 Women's World Cup.
That momentum was halted this spring when the pandemic shut down most European leagues and forced the NWSL to play in a bubble.
But the bubble worked, as the NWSL became the first U.S. pro sports league to start and complete a quarantined tournament; and though they weren't able to finish their seasons, WSL teams still made some blockbuster signings.
🇺🇸 NWSL snapshot: Following the success of July's Challenge Cup, which drew record TV ratings, the NWSL's nine teams will play 18 matches from Sept. 5 to Oct. 17, all in home markets.
Pods: Teams are split into three "pods" to minimize travel. West: OL Reign, Portland Thorns, Utah Royals; Northeast: Chicago Red Stars, Sky Blue, Washington Spirit; South: North Carolina Courage, Orlando Pride, Houston Dash.
Expansion: The NWSL is expanding to Los Angeles in 2022, with a star-studded ownership group of almost entirely women that includes Serena Williams (and her daughter, Olympia!). Racing Louisville FC will debut in 2021, and a Sacramento team is coming in either 2021 or 2022.
Thanks, football: When the SEC delayed the start of its football season by three weeks, an opening was created on CBS, which the NWSL happily filled. CBS will broadcast an NWSL Game of the Week throughout the "Fall Series."
🏴󠁧󠁢󠁥󠁮󠁧󠁿 WSL snapshot: Top clubs like Arsenal, Chelsea, Manchester City (signed USWNT stars Rose Lavelle and Sam Mewis) and Manchester United (expected to sign Tobin Heath and Christen Press) are investing more money in their women's teams.
Sponsorship: Barclays made the "largest single investment in British women's sports" last year, signing a three-year, $11 million deal to rename the league the Barclays FA Women's Super League.
Record contract: Chelsea signed Danish striker Pernille Harder from Champions League finalist Wolfsburg for ~$355,000, a record for women's soccer.
The big picture: Everyone is still chasing Lyon, which just won its fifth straight Women's Champions League title and kicks off its season this weekend, as well.
The French club's men's and women's teams share the same training facilities and charter planes, and received equal bonuses for reaching the Champions League semifinals.
Lyon is evidence of what's possible when a club fully invests in its women's team, and it's a model that more clubs are starting to follow.
In related news ... Brazil announces equal pay for men's and women's national soccer players (CNN)
2. 🐎 Derby Weekend has arrived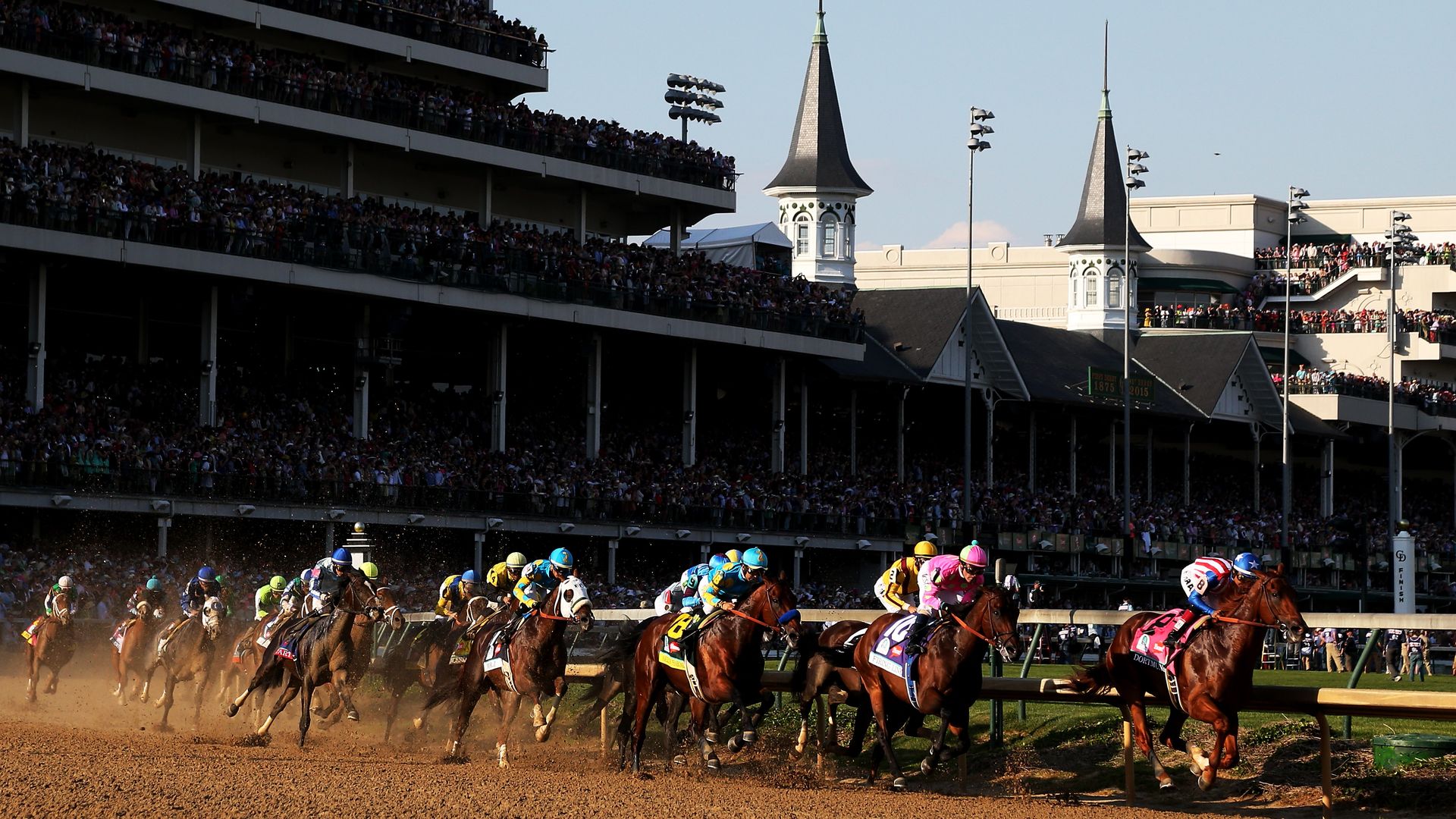 The 146th "Run for the Roses" is set for tomorrow (7:01pm ET, NBC), with Churchill Downs hosting 18 hopeful steeds — and zero fans, Axios' Jeff Tracy writes.
The state of play: The Derby hasn't been run outside of May since 1945, and the last time it wasn't the opening Triple Crown race was all the way back in 1931.
Belmont Stakes: June 20 (Winner: Tiz the Law)
Kentucky Derby: Tomorrow
Preakness Stakes: Oct. 3.
The backdrop: "The most exciting two minutes in sports" tends to attract upwards of 150,000 fans each year — one of whom hasn't missed it since 1947 — but the pandemic will leave Churchill Downs rather empty.
To qualify, horses must be three years old and be among the top-20 points getters in the 35-race "Road to the Kentucky Derby" series.
History: Secretariat set the Derby record (1:59.40) in 1973. Last year's winner, Country House, finished in 2:03.93, though he was only awarded the win after Maximum Security was retroactively disqualified for interference.
The field: Tiz the Law (3-5) is a near-historic favorite, followed by Honor A.P. (5-1) and Authentic (8-1). Full field and odds.
Finnick the Fierce is the only horse to have ever beaten Tiz, finishing a spot ahead in last November's Kentucky Jockey Club Stakes.
Worth noting: Tiz the Law drew the 17th starting post — a position from which no horse has ever won the Kentucky Derby.
By the numbers: Four key predictive statistics help clarify this year's contenders.
26 of the last 28 Derby winners had a closing speed of 38 seconds or less and a Brisnet speed figure of 96 or more in their final prep race.
Most past winners had a Dosage Index (the ratio of speed to stamina due to pedigree) of at least 3.00, and a pre-Derby layoff of no longer than six weeks.
Only three horses — Tiz the Law, South Bend and Max Player — check the box for all four of those stats.
🎧 Listen: "Bloodlines," a new ESPN podcast hosted by Wright Thompson, which examines how the deaths at Santa Anita Park can be traced back to American horse racing's origins.
3. 📸 Photos of the night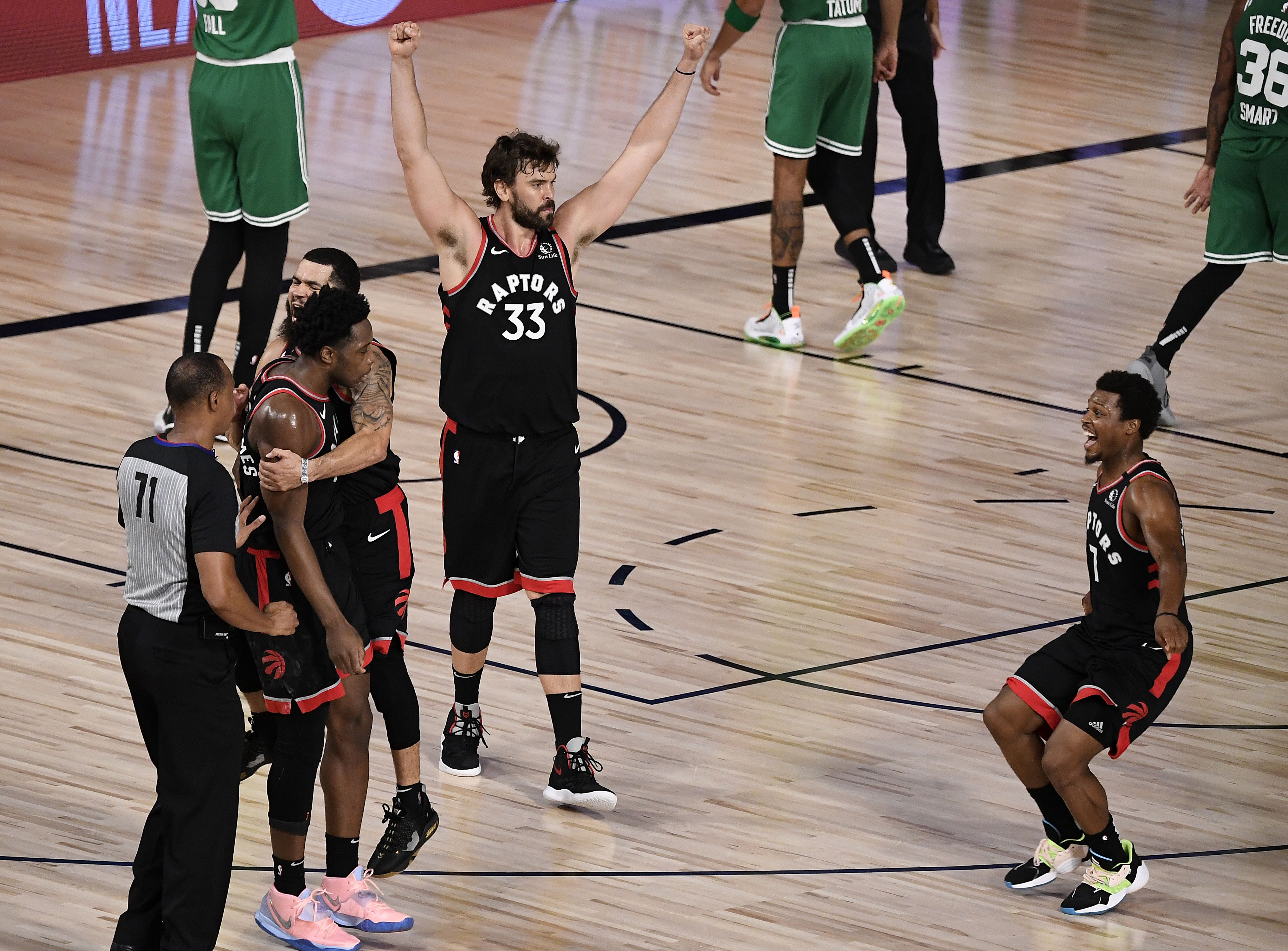 LAKE BUENA VISTA, Fla. — The Raptors were a half-second away from falling into a 3-0 hole, but OG Anunoby saved the season, catching a cross-court inbound pass from Kyle Lowry and hitting a three as time expired. Raptors 104, Celtics 103.
"It's OG's moment. That's a great moment for that kid. I'm so happy and so proud of him. The pass meant nothing. The shot was everything. ... He deserves every ounce of love and celebration that he's going to get tonight"
— Lowry,
via USA Today
Meanwhile, in the West: Kawhi Leonard scored 29 points and the Clippers cruised past the Nuggets, 120-97, in Game 1. The Clippers have scored 880 points through their first seven postseason games, fourth-most in NBA history.
📆 Tonight: Bucks (down 2-0) vs. Heat, 6:30pm ET (TNT); Rockets (0-0) vs. Lakers, 9pm (ESPN)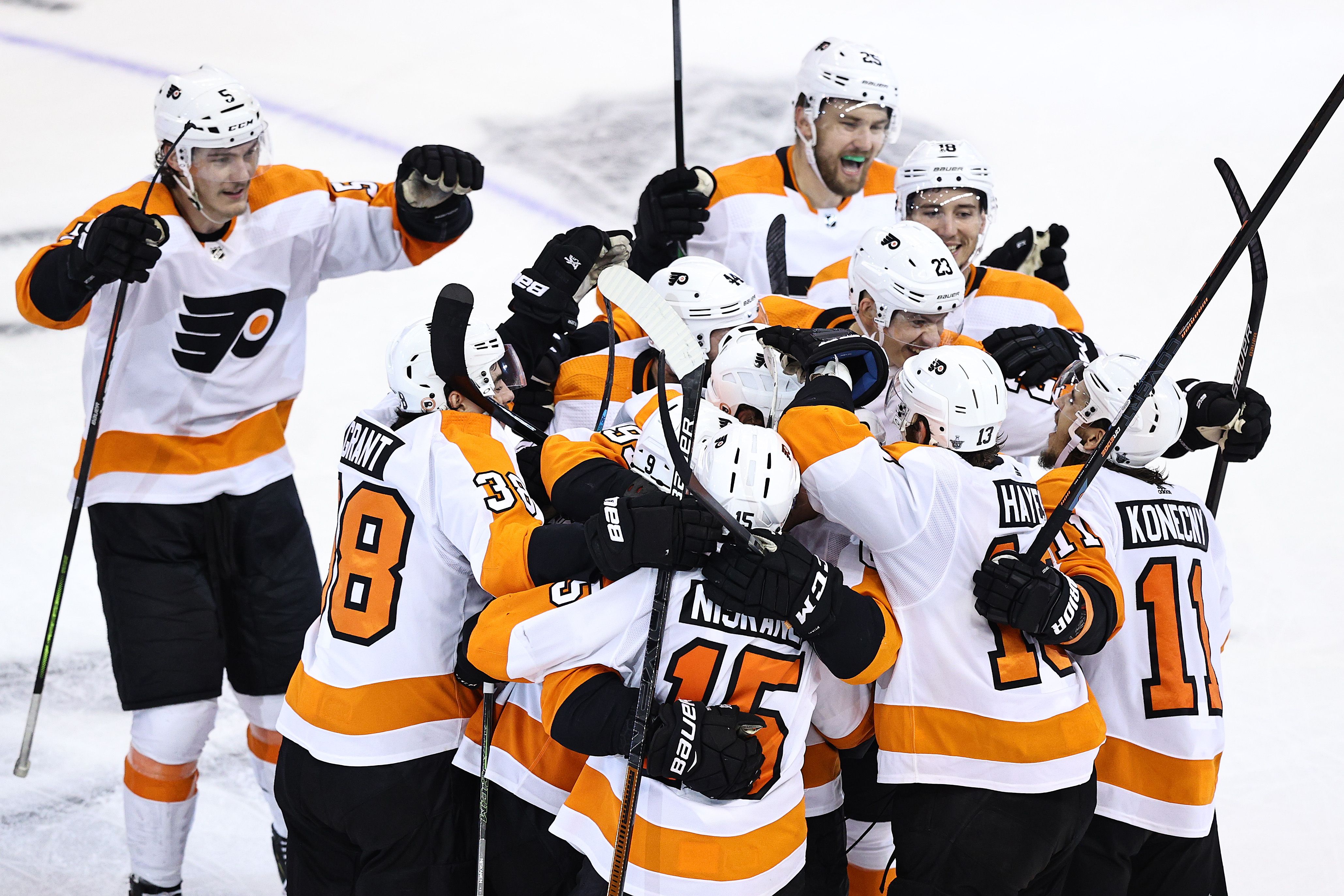 TORONTO — The top-seeded Flyers won their third game of the series after regulation, this time in double overtime, to fend off elimination against the Islanders. Game 7 is Saturday night (7:30pm ET, NBC).
Meanwhile, in Edmonton: Rookie Thatcher Demko stopped 48 shots and Quinn Hughes set the record for most playoff points by a rookie (16), as the Canucks beat the Golden Knights, 4-0, to force Game 7.
📆 Tonight: Doesn't get much better than two Game 7's. Stars vs. Avalanche (4pm ET, USA Network); Canucks vs. Golden Knights (9pm, NBCSN).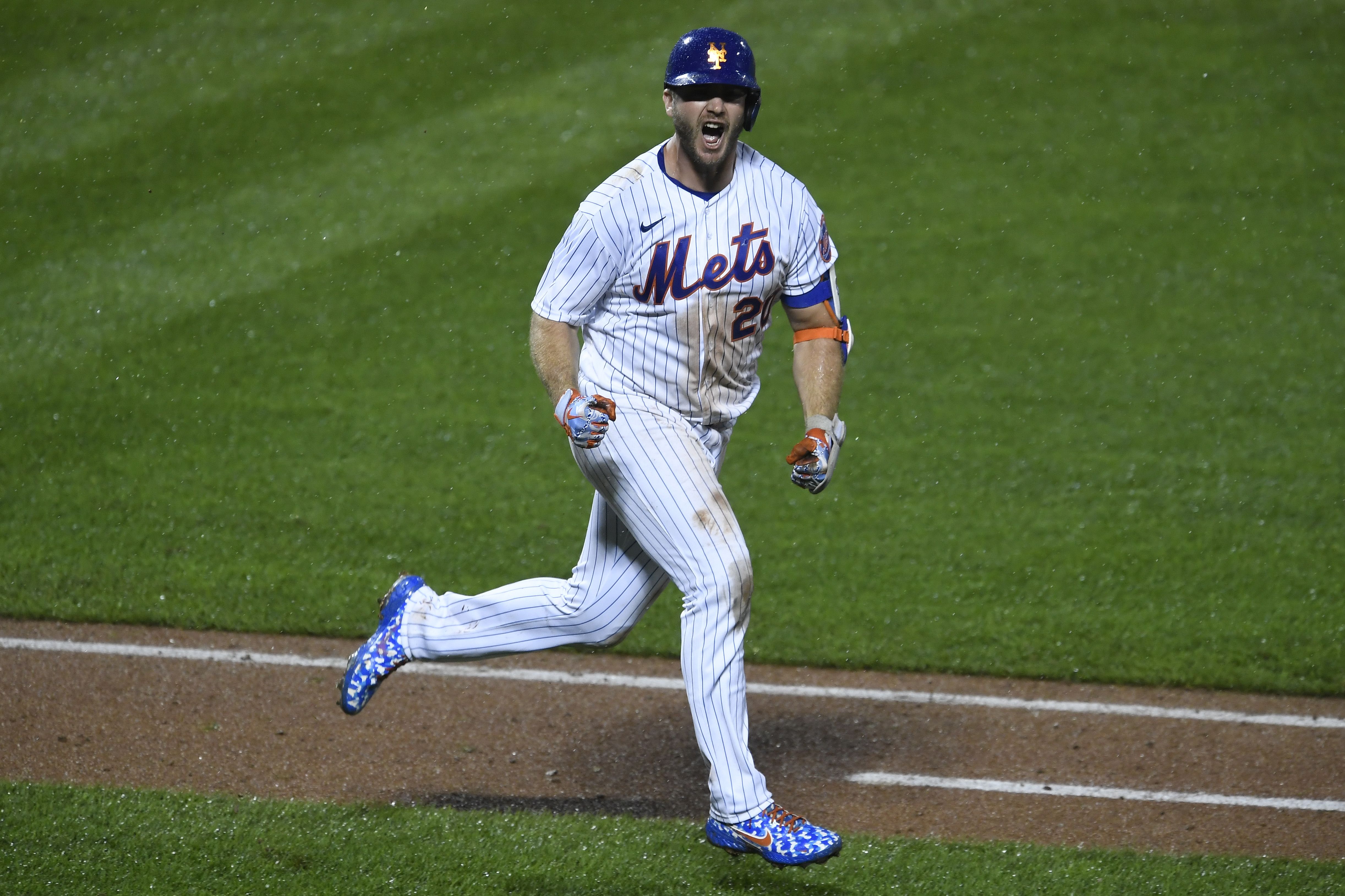 NEW YORK — Pete Alonso hit his first career walk-off HR, lifting the Mets to a 9-7 win over the Yankees. He has 61 HR in 198 career games, tying Yankees slugger Aaron Judge for the most HR in a player's first 200 career games in MLB history.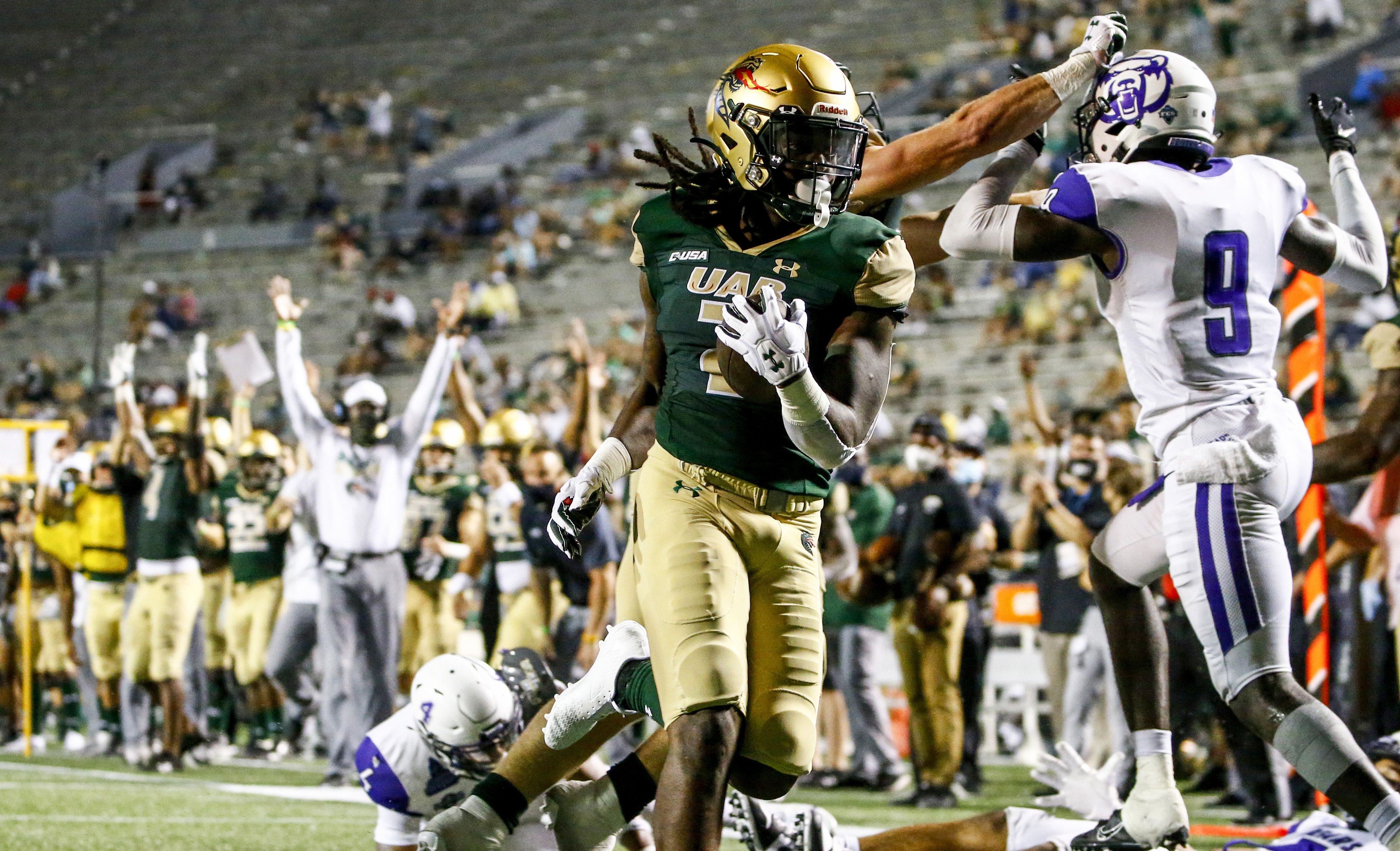 BIRMINGHAM, Ala. — "UAB defeated Central Arkansas, 45-35, in that kind of Alabama late-summer humidity that suspends whole mosquitoes in mid-flight. The announced crowd for the modified, 62,000-seat stadium was 12,716." (AL.com)
Elsewhere: South Alabama beat Southern Mississippi, 32-21, for its first road victory since 2017. SI's Ross Dellenger with a report from ground zero.
📆 This weekend: Six games are scheduled for Saturday, but the big game's on Monday: BYU vs. Navy (8pm ET, ESPN).
4. 🥎 Athletes Unlimited partners with Topps, adds RSNs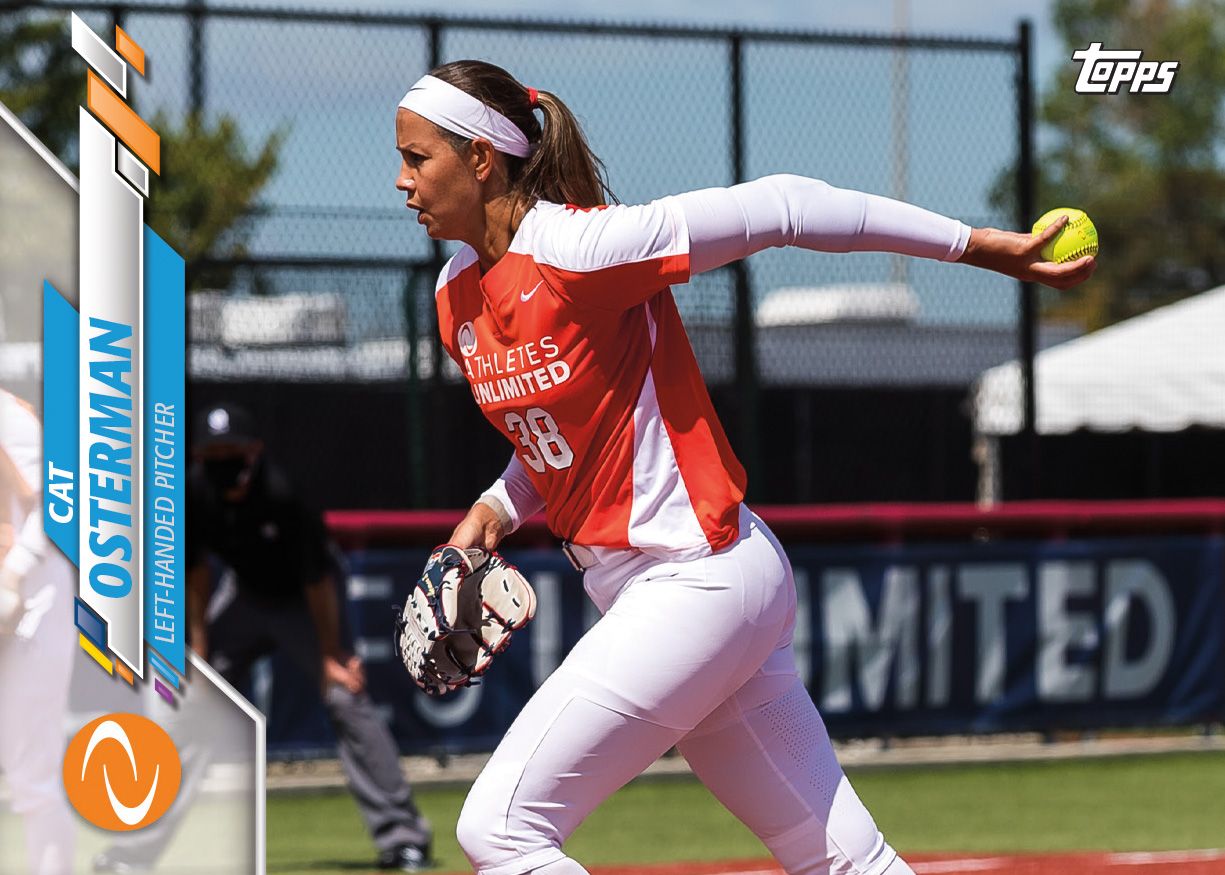 Athletes Unlimited, a new network of leagues that hopes to reinvent women's sports, kicked off its inaugural softball season last weekend (volleyball is coming in 2021).
The backdrop: The league's 56 players (19 of whom were slated to be on Olympics rosters this year) are in a bubble-like environment in Rosemont, Illinois, for the six-week season.
How it works: Captains pick new rosters each week, so players are constantly changing teams. They earn fantasy-style points for victories and individual performance, and there are no coaches.
Driving the news: Athletes Unlimited is set to announce distribution deals with three regional sports networks: MSG (New York area), NESN (New England) and Altitude (Denver area), according to the company.
AU also has a deal with Topps to create an exclusive trading card set — the first pro softball set in the company's 82-year history.
The big picture: These new agreements expand a distribution plan that already includes deals with CBS and ESPN to broadcast all 30 games.
AU also has a deal with WAVE.tv to distribute highlights across its social and digital channels — a partnership that speaks to the vital role social media and short-form content play in engaging young fans.
Go deeper:
5. ⛳️ Tour Championship: Course preview
The PGA Tour Championship tees off today at Atlanta's East Lake Golf Club, with 30 golfers battling it out for the sport's biggest prize, Jeff writes.
Staggered start: Points earned throughout the year dictate each golfer's score to begin the Championship. Top-seeded Dustin Johnson starts at 10-under par with the rest of the field starting anywhere from eight-under to even par.
The course: East Lake opened 1908, making it the oldest in Atlanta. It has hosted the Tour Championship every year since 2004.
Holes to keep an eye on...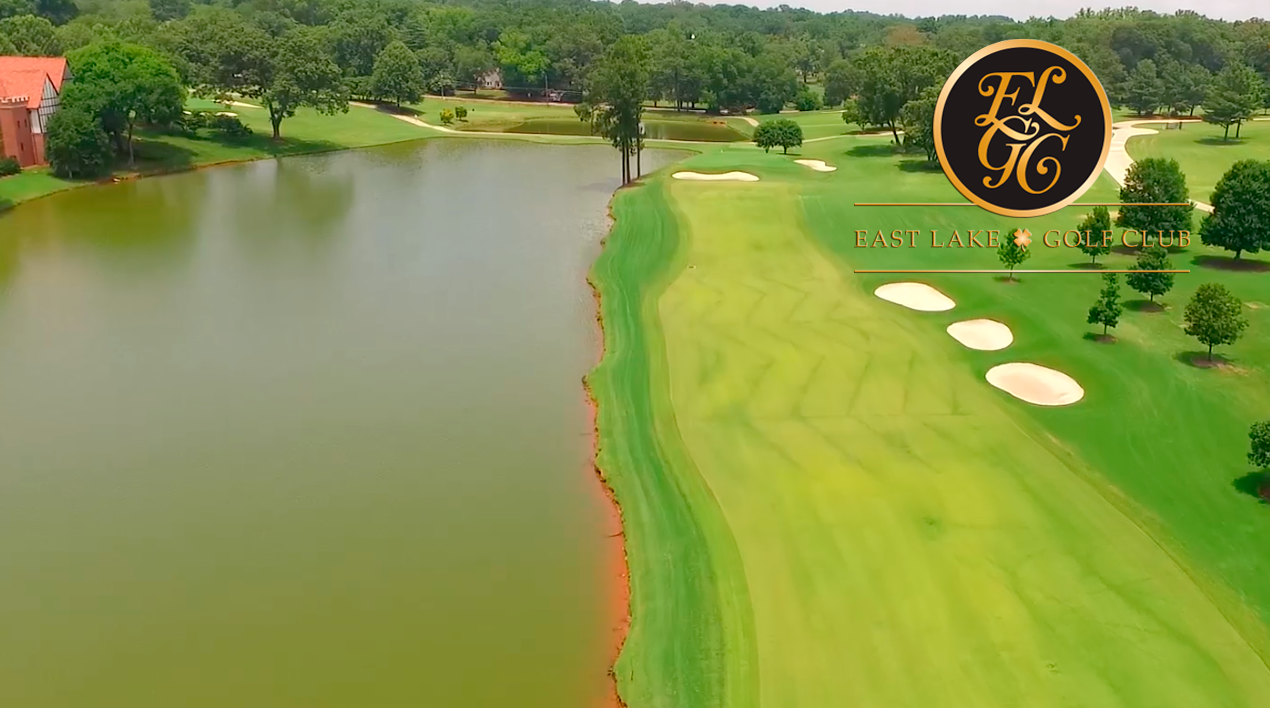 No. 8: Watch out for bogeys on this long par four. The fairway is rail-thin, framed by bunkers on the right and water on the left.
Once you reach the green, you'll have to contend with two more bunkers and a left-sloping green that desperately wants to feed your ball to the lake.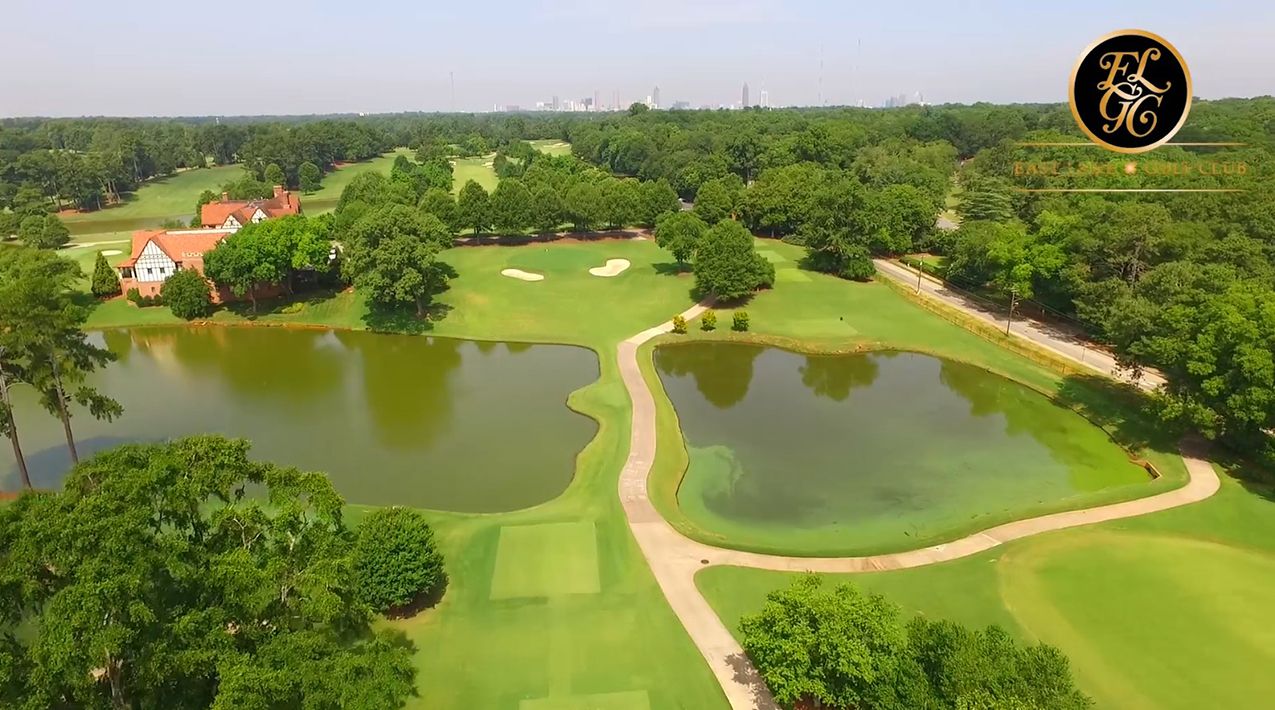 No. 9: This 235-yard par three used to be the 18th, but in 2016 they reversed the front and back nines to give the Tour Championship a more thrilling conclusion.
Still, no easy pars on this one thanks to the small, two-tiered, raised green flanked by two front bunkers. Good luck.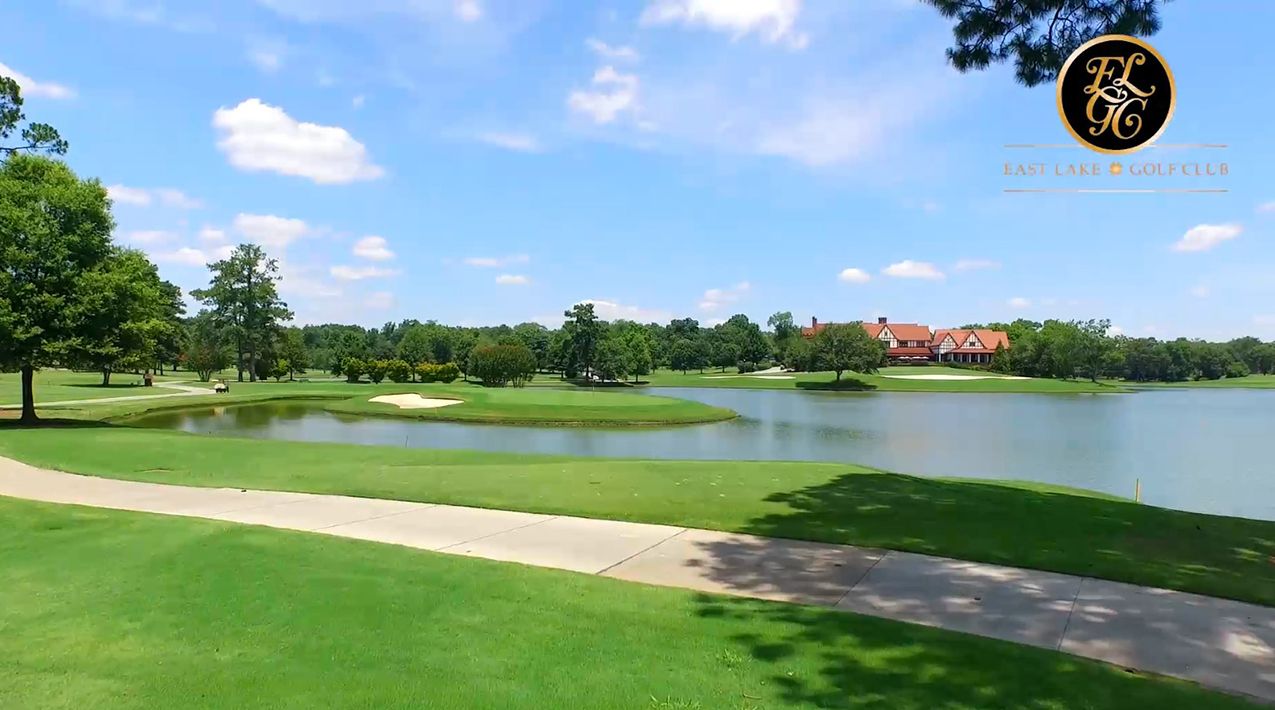 No. 15: East Lake's signature hole features the first island green built on American soil, and it's about as hard as par threes come.
When asked what he used on this hole, the legendary Bobby Jones — whose home course was East Lake — once joked: "An old ball."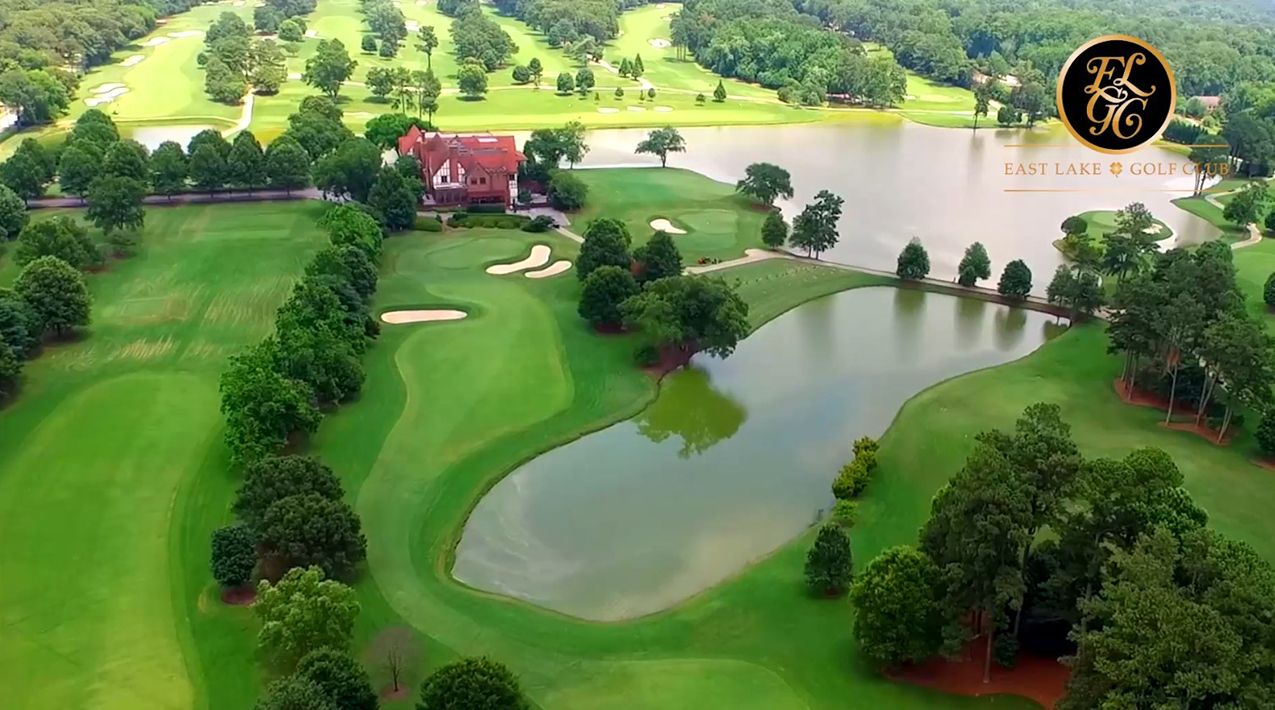 No. 18: The climactic par five is about as "made-for-TV" as it gets, with the picturesque clubhouse serving as a backdrop to the course's final hole.
It's nearly 600 yards long, but a well-aimed tee shot along the left side of the fairway could catch the downhill, setting you up to reach the green in two.
6. 📊 By the numbers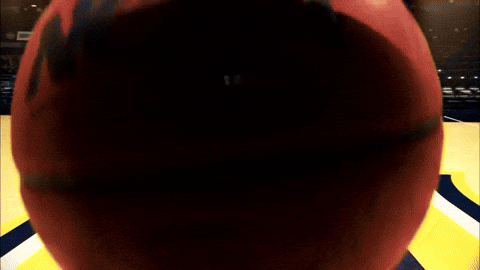 🏀 99 of 100 votes: Ja Morant won the NBA's Rookie of the Year award, collecting 99 out of a possible 100 first-place votes. Kendrick Nunn finished second in voting and Zion Williamson came in third.
⚾️ 2,500 strikeouts: Clayton Kershaw on Thursday became the 11th left-handed pitcher to reach 2,500 strikeouts. He's the only one of that group with a sub-3.00 career ERA.
🏈 8 games: The Football Oversight Committee will recommend to the Division I Council a spring-season model that includes 15 practices in 29 days and an eight-game season that must end by April 17.
🎾 19 of 32: Following an upset-filled Wednesday and Thursday, just 19 of the top 32 women's seeds are still alive at the U.S. Open, with three second-round matches still to be completed today after they were suspended by rain.
7. Sept. 4, 1993: ⚾️ Abbott throws a no-no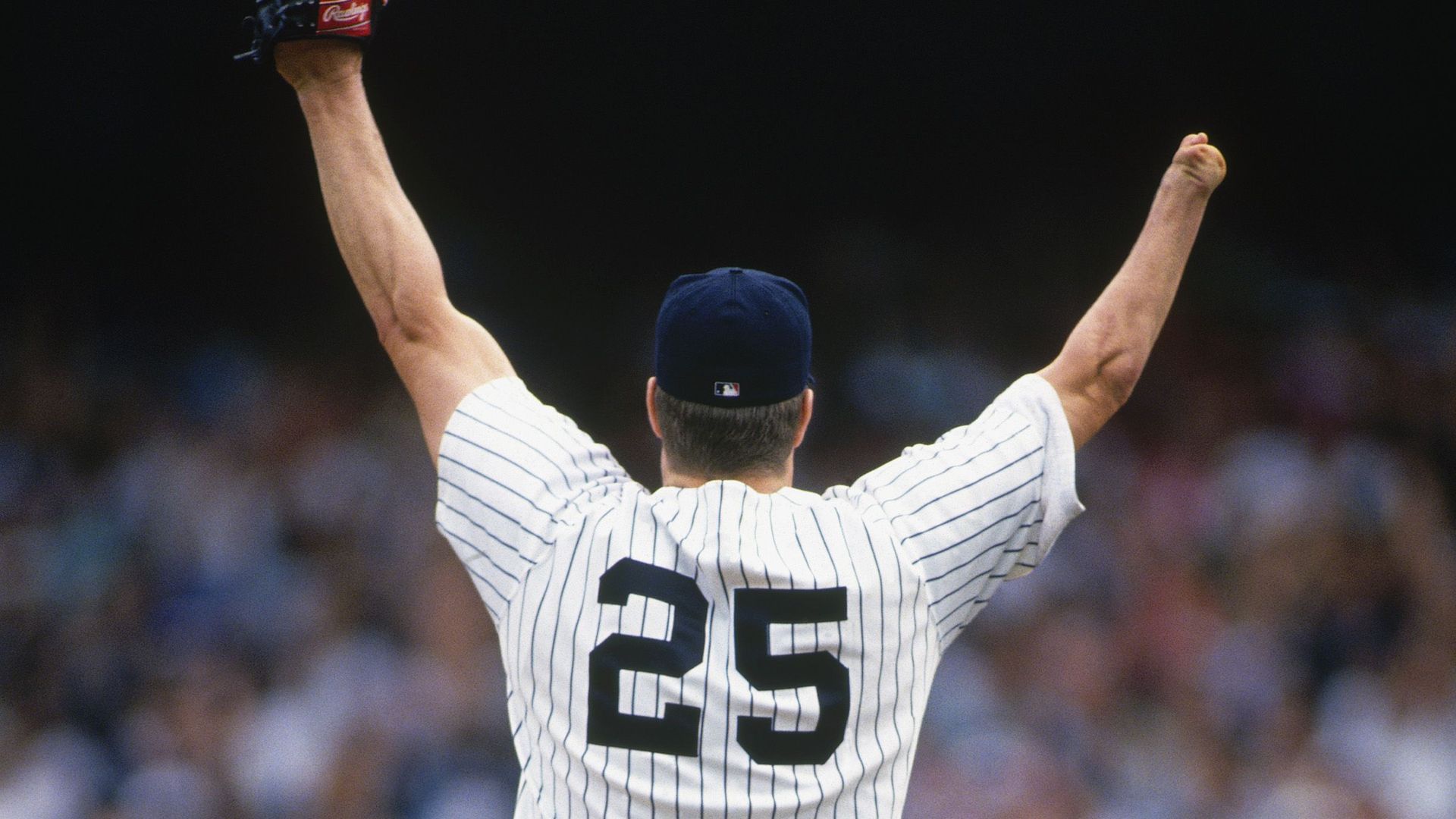 27 years ago today, Jim Abbott — who was born without a right hand — tossed a no-hitter against the Indians in a 4-0 victory at Yankee Stadium.
Abbott made it work on the mound by holding his glove with the end of his right arm and immediately putting it on his left hand after every pitch so he could field his position.
He threw 119 pitches, striking out three and walking five en route to his 10th win of the season.
Go deeper:
8. The Ocho: 🚲 Bicycle goddesses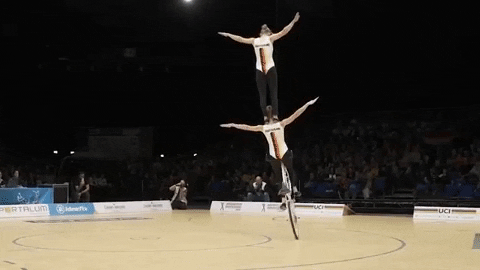 Impressive routine at the 2017 World Indoor Bicycle Championships.
9. 🏀 NBA trivia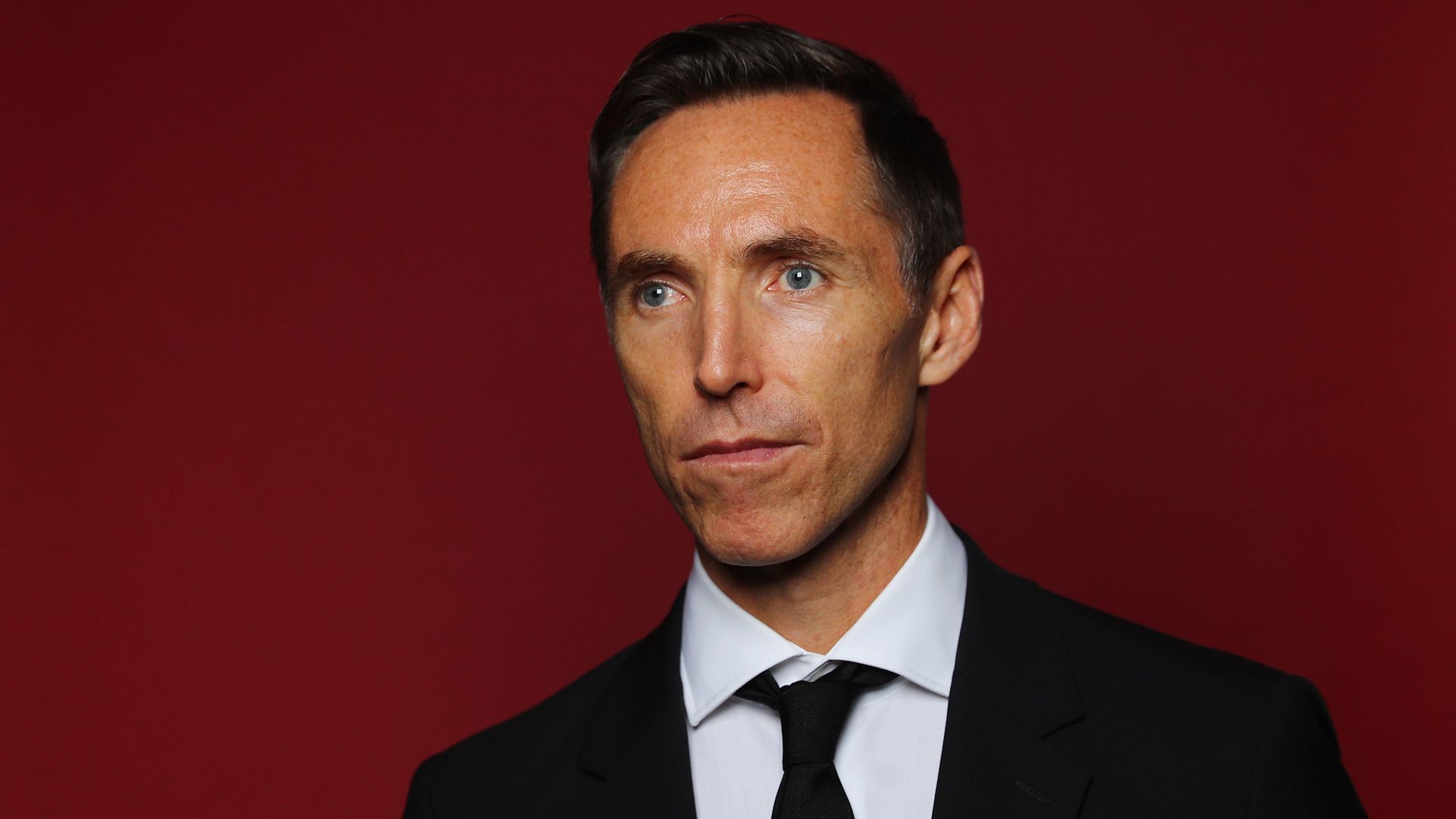 Steve Nash has been named head coach of the Nets, making him the fifth former player with multiple MVPs to become a head coach.
Question: Who are the other four?
Hint: Two played in the '50s and '60s; two starred the '80s.
Answer at the bottom.
Bonus: 🎥 Thursday's top plays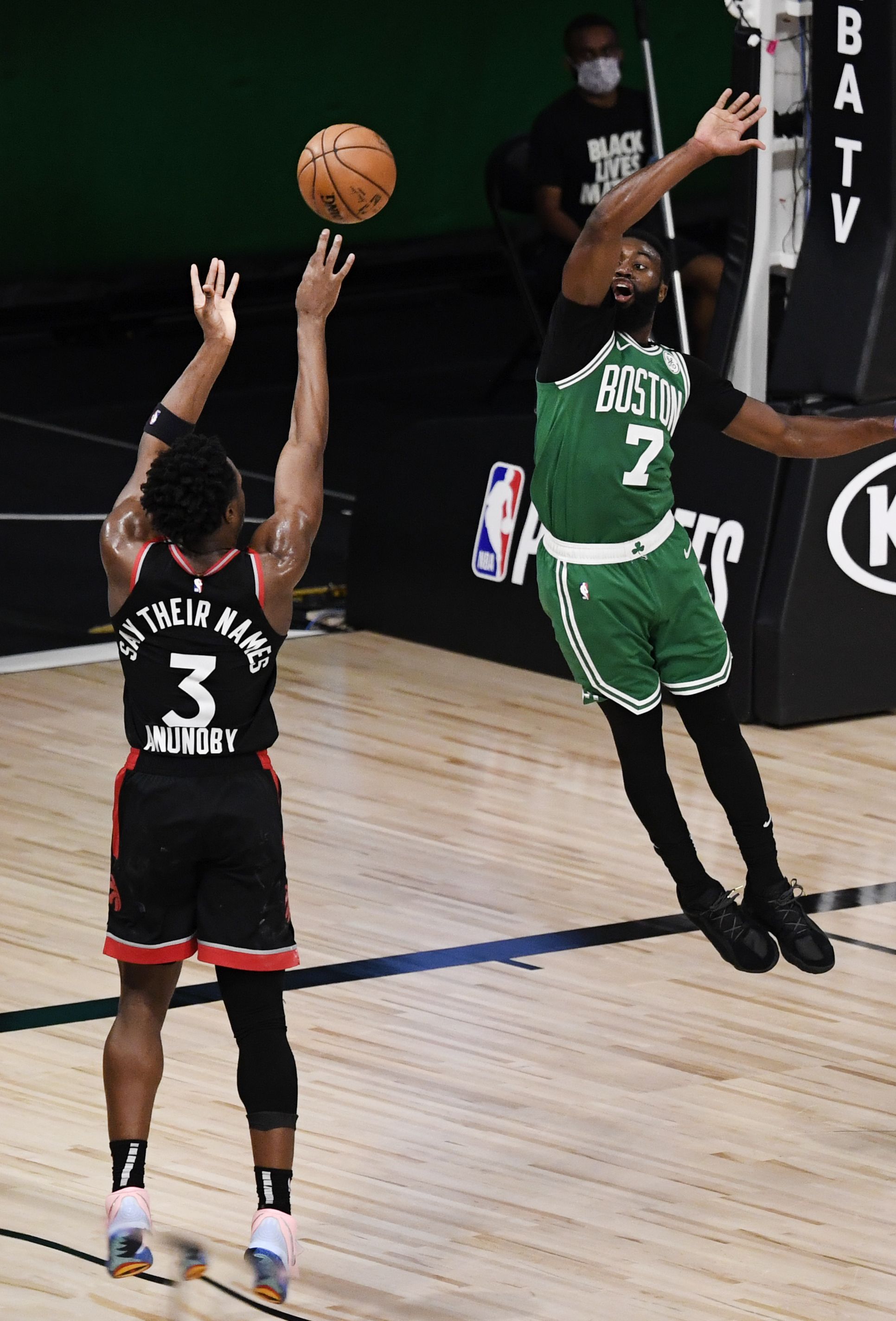 10. ❤️ Why we love sports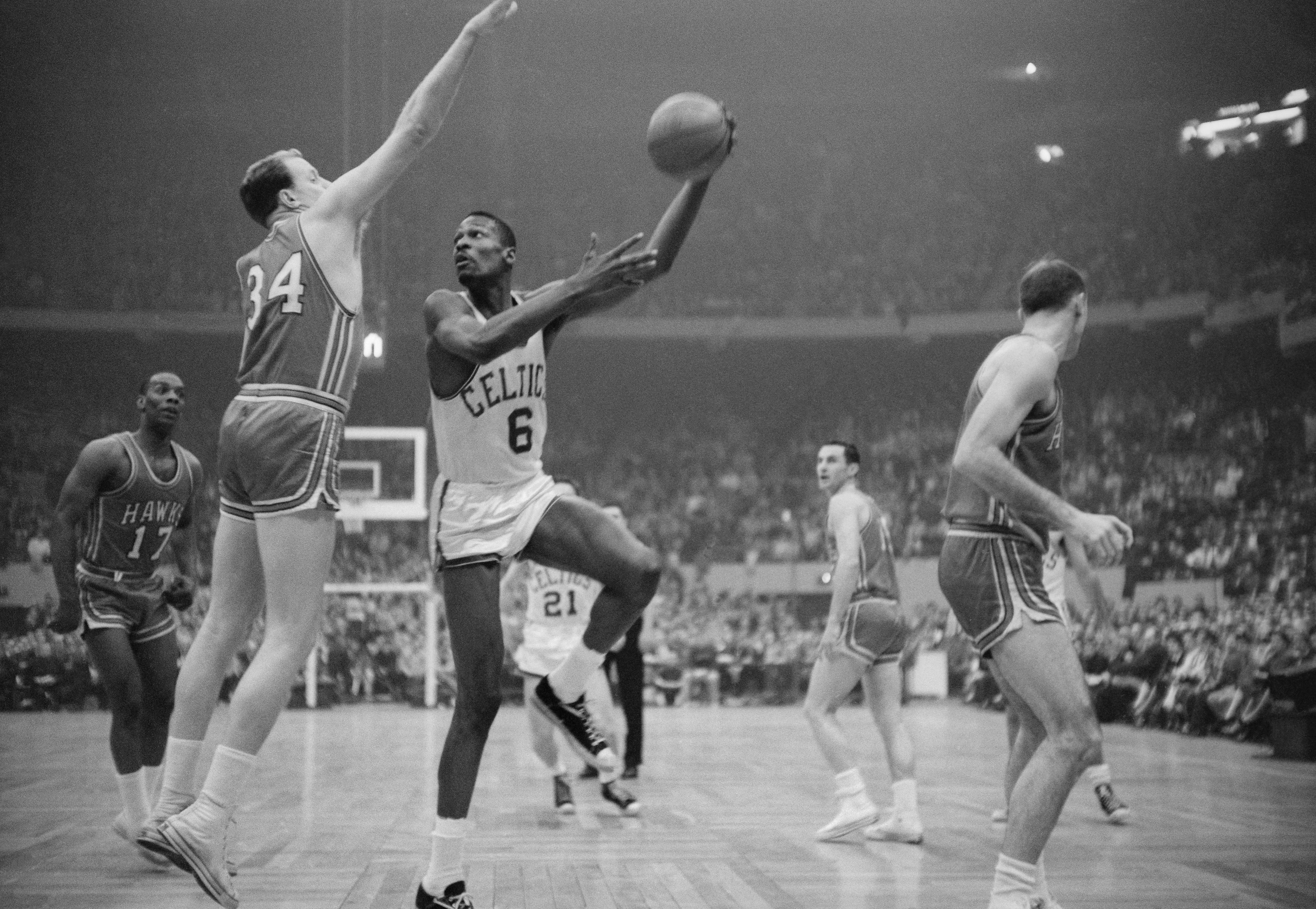 John T. (Portland) writes:
"I was a marketing executive in my 30s, invited to Sports Illustrated's 80th birthday party in Boston for Red Auerbach. Every Celtic was there, and I was immediately 10 years old as soon as I was in the door.
"Cousy, Havlicek, Sam and K.C. Jones, Heinsohn, and then-current players Bird, McHale, all of them. Kid heaven! I froze when I saw Bill Russell, looking casual in a circle of players, unbothered by all the admirers.
"I went up to him and asked for an autograph. He said, nicely, 'I don't sign autographs.' I knew that, of course I knew that. I was a fan since my first pair of black Converse low tops in a small town in Minnesota. I felt very foolish and abruptly was 35 again.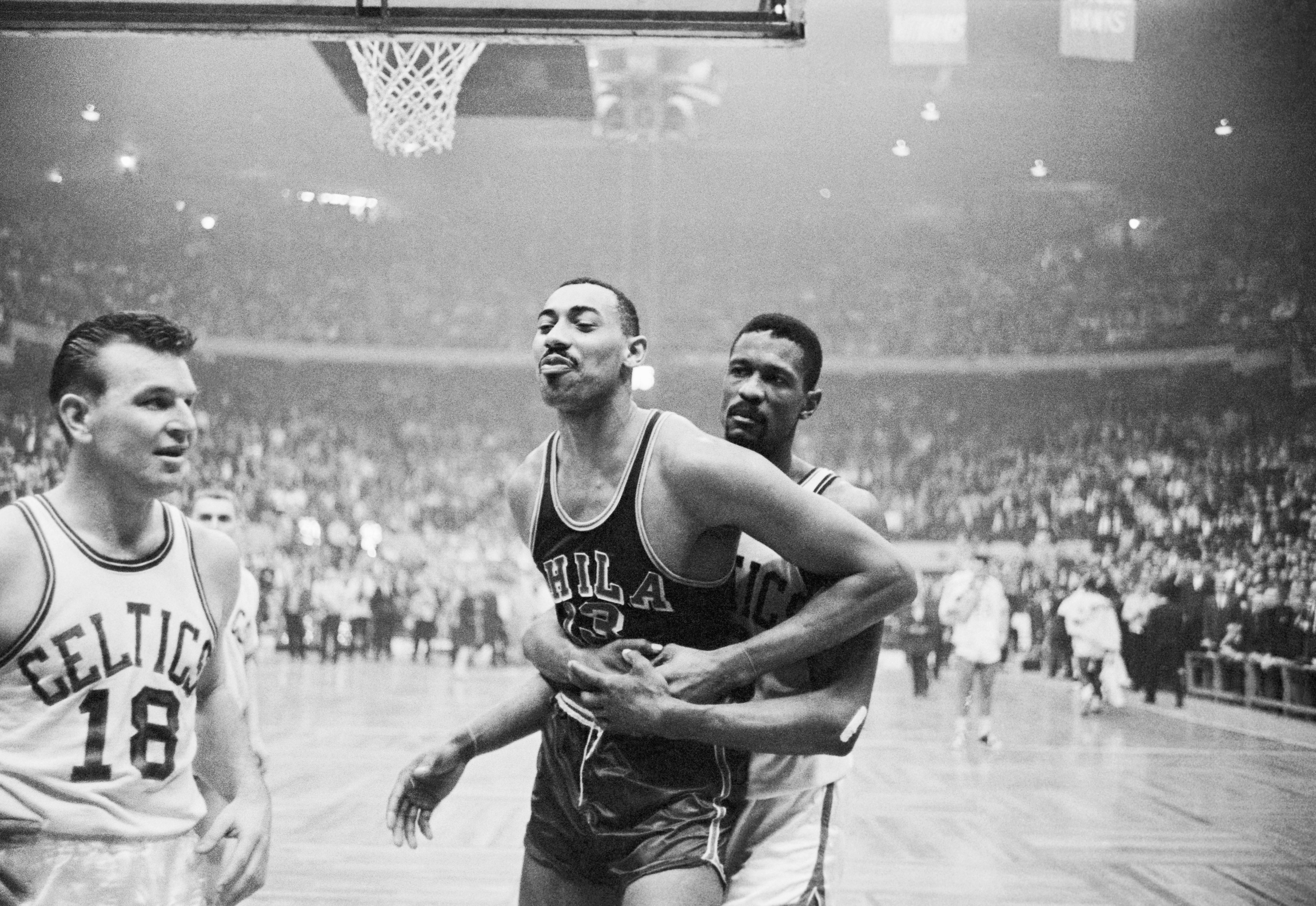 "Some years later, working in sports apparel, I attended the NBA All-Star Game. I mentioned this regretful memory to my friend Russ, an NBA executive, and he said, 'Come on, let's go tell Bill.'
"Sure enough, he introduced me to Bill, made light of our first meeting, and Bill made me forget my embarrassment. He then said, 'We're going to dinner, would you like to join us?' Of course!
"Off to dinner with Bill, his daughter Karen, and four others. I sat to his right, firing every Celtics question I knew at him. Bill answered each one with a story. I'll tell you two.
"'Did you get along with Wilt Chamberlain?,' I asked him. 'Well, we started every season at Thanksgiving against Philly and I always had Thanksgiving dinner at his mother's house. His mom told me to be nice to her son.'
"The other one was a gem. Once, after playing L.A. and visiting Wilt's new house after the game, Bill was approached by a woman at LAX, who said, 'Mr. Chamberlain, we're so happy you came to play with the Lakers.'
"Bill said he just played along, and told her, 'Thank you! Say, why don't you come up to the house on Friday?' He then gave her Wilt's address, which she happily accepted. Russ never stopped laughing, and neither have I."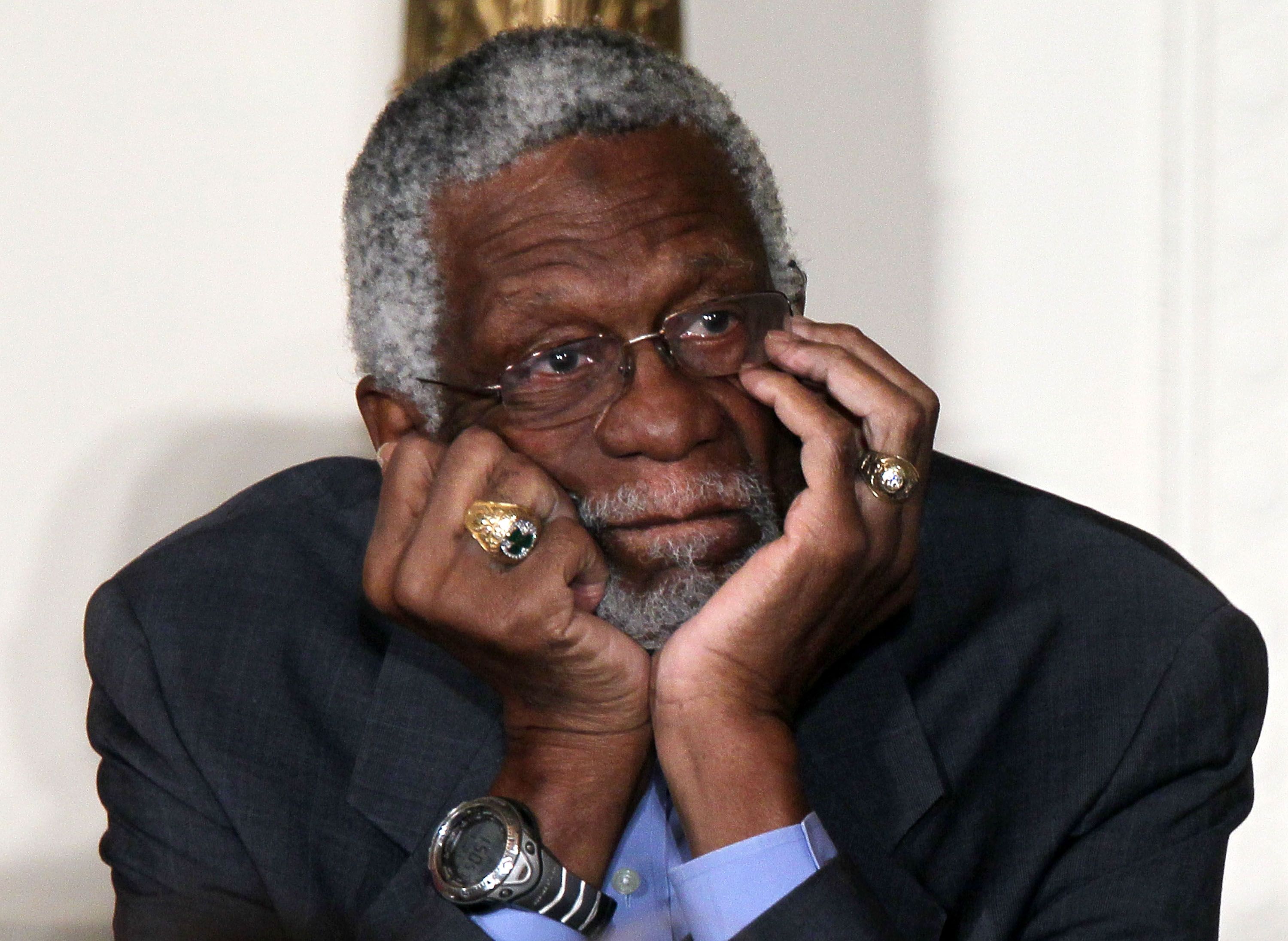 ✍️ Submit your story: Do you have a fondest sports memory? Or a story about sports having a positive impact on your life? To share, simply reply to this email.
Enjoy the weekend,
Kendall "Sitcoms are back" Baker
Trivia answer: Magic Johnson, Larry Bird, Bill Russell, Bob Pettit