Axios Sports
March 11, 2022
1 big thing: ⚾️ Baseball is back
I've waited nearly 100 days to say this: baseball is back, Axios' Jeff Tracy writes.
Driving the news: The MLB players' union voted to accept the league's latest deal on Thursday. When owners ratified the agreement hours later, the second-longest work stoppage in MLB history officially ended.
"I am genuinely thrilled to say Major League Baseball is back and we're going to play 162 games."
— Commissioner Rob Manfred
State of play: Opening Day is Thursday, April 7 — just 27 days from now. Players must report to camp by Sunday, and spring training games begin next Thursday, March 17.
In order to play the full 162 after originally canceling two series, MLB will tack three games onto the end of the season and make up the other three as nine-inning doubleheaders.
Opening game: Red Sox at Yankees, 1:05pm ET. Yes please.
Details: Lots of numbers have been floated around during weeks of frenzied negotiations, and we'll get more details in the coming days. For now, here are the main things you need to know:
Expanded playoffs (12 teams) and universal DH are both happening. Regarding playoffs, there will be no more Game 163 — all tiebreakers will be handled via NFL-style formulas.
The CBT threshold will begin at $230 million, increasing to $244 million by year five; the pre-arbitration bonus pool will be $50 million annually, with no increases; the minimum salary will begin at $700,000, increasing to $780,000 by year five.
A draft lottery for the top six picks has been implemented to disincentivize tanking. The two sides also agreed to a July 25 deadline to establish an international draft.
MLB can implement new rules with just 45 days' notice beginning next season. Rules most likely to be discussed for 2023 are pitch clocks, banning the shift and larger bases.
1 fun thing: Starting in 2023, every team will play each other at least once per season.
Looking ahead: Next week is going to be madness. MLB free agency, NFL free agency, the start of March Madness. Buckle up.
Go deeper:
2. ⚽️ Chelsea in chaos: Abramovich sanctioned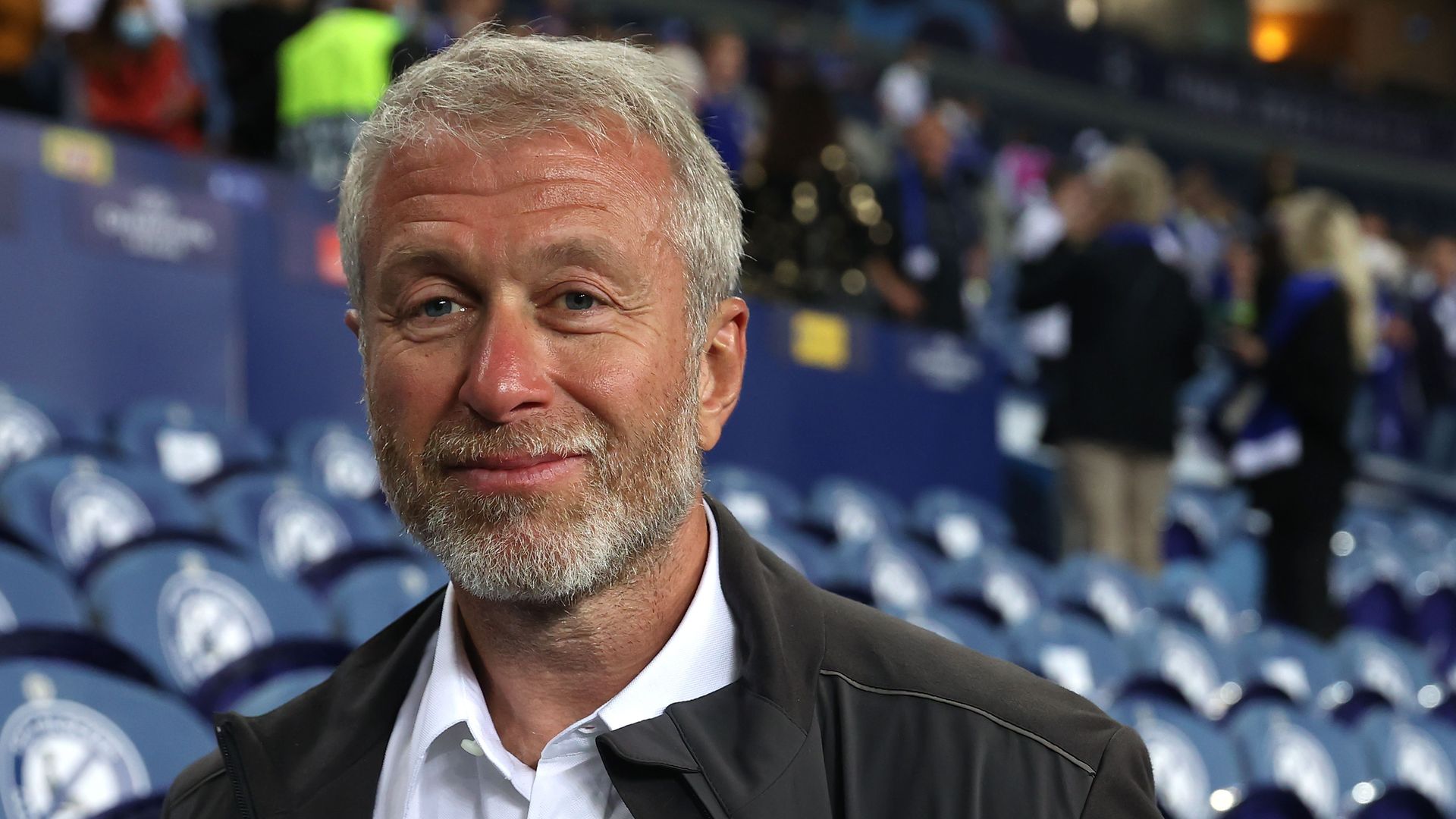 The U.K. government has sanctioned Chelsea owner Roman Abramovich, sending the world's seventh-most valuable soccer club into a state of chaos, Jeff writes.
Driving the news: Abramovich, who has been fielding offers from Chelsea ever since Russia invaded Ukraine, is one of seven "pro-Kremlin" Russian oligarchs whose assets were frozen on Thursday.
"There can be no safe havens for those who have supported Putin's vicious assault on Ukraine," said U.K. Prime Minister Boris Johnson.
Hours after the sanctions were levied, third-place Chelsea defeated last-place Norwich City, 3-1, in Premier League play.
Why it matters: The defending European champions are now effectively an asset of the British government, severely limiting their day-to-day operations in an effort to ensure Abramovich sees no further financial benefit from his ownership.
State of play: The sanctions would have stopped everything outright, but the government issued a special license to allow for some semblance of normalcy "to mitigate the impact on fans," a spokesman for Johnson told The Athletic (subscription).
What Chelsea can still do: Pay players, coaches and staff; play games; welcome season-ticket holders and fans who've already purchased tickets; receive money from broadcast rights and completed player transfers (though those funds will be frozen).
What Chelsea can't do: Sell tickets or merchandise; make player transactions; spend more than $26,000 on road trips to away matches (transportation, hotels, etc).
The big picture: This will have a major impact on a team in the midst of both the Champions League knockout stage and Premier League home stretch, to say nothing of the impending sale of the club.
Traveling to most games far exceeds $26,000, meaning private jets and luxury hotels are off the table, and traveling parties will have to be limited to essential personnel.
Jersey sponsor Three (telecom) has suspended its $52 million annual deal with the club. Any sale will be overseen by the government, not Abramovich, who bought Chelsea in 2003.
The backdrop: Oligarchs like Abramovich, who's worth $12.3 billion, emerged in the early 90s after the fall of the Soviet Union. Businessmen essentially loaned the government money in exchange for natural resource companies, which made them extraordinarily wealthy.
Many of them invested that money in London real estate, earning the city its "Londongrad" moniker. Some, like Abramovich, also bought Premier League soccer clubs.
That nickname may soon be a thing of the past, as the raft of sanctions could result in the oligarchs' departure from the city.
Go deeper: Russian forces widen attacks on Ukraine (Axios)
3. ⛳️ Stat du jour: Golf's youth movement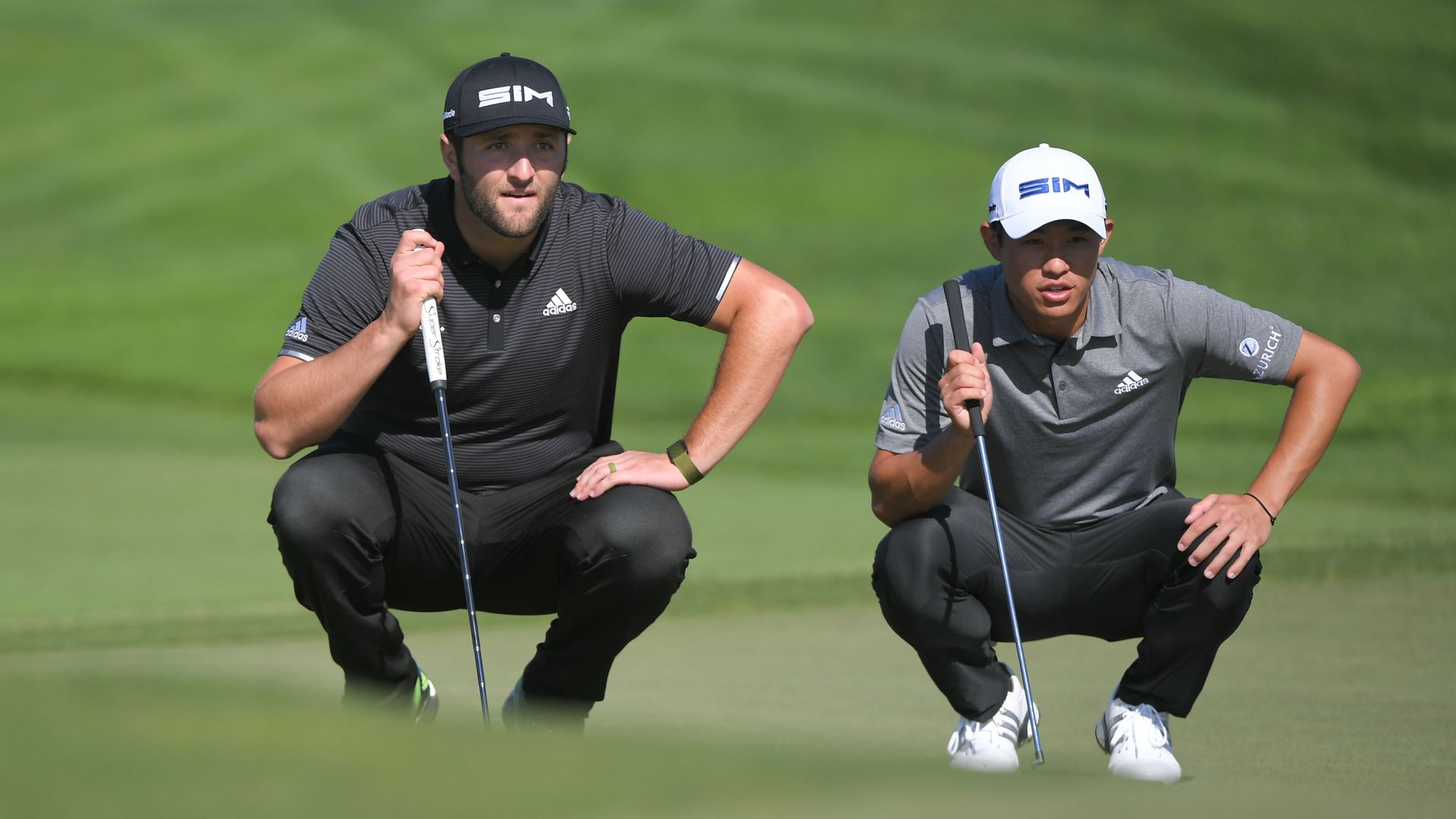 For the first time ever, the top five men's golfers in the world are all under 30 years old, Jeff writes.
🇪🇸 Jon Rahm, 27
🇺🇸 Collin Morikawa, 25
🇳🇴 Viktor Hovland, 24
🇺🇸 Patrick Cantlay, 29
🇺🇸 Scottie Scheffler, 25
What they're saying: "College golf is a lot different than it used to be," Scheffler told The Athletic (subscription). "I think the schedule that we played in college really prepared us."
Scheffler played at Texas, Rahm at Arizona State, Morikawa at Cal, Hovland at Oklahoma State and Cantlay at UCLA.
All five are in this weekend's loaded Players Championship field, which features 45 of the world's top 50 players.
The big picture: "We're going to grow faster over the next 10 years than we have at any other point in our history," says PGA commissioner Jay Monahan.
4. ⚡️ Lightning round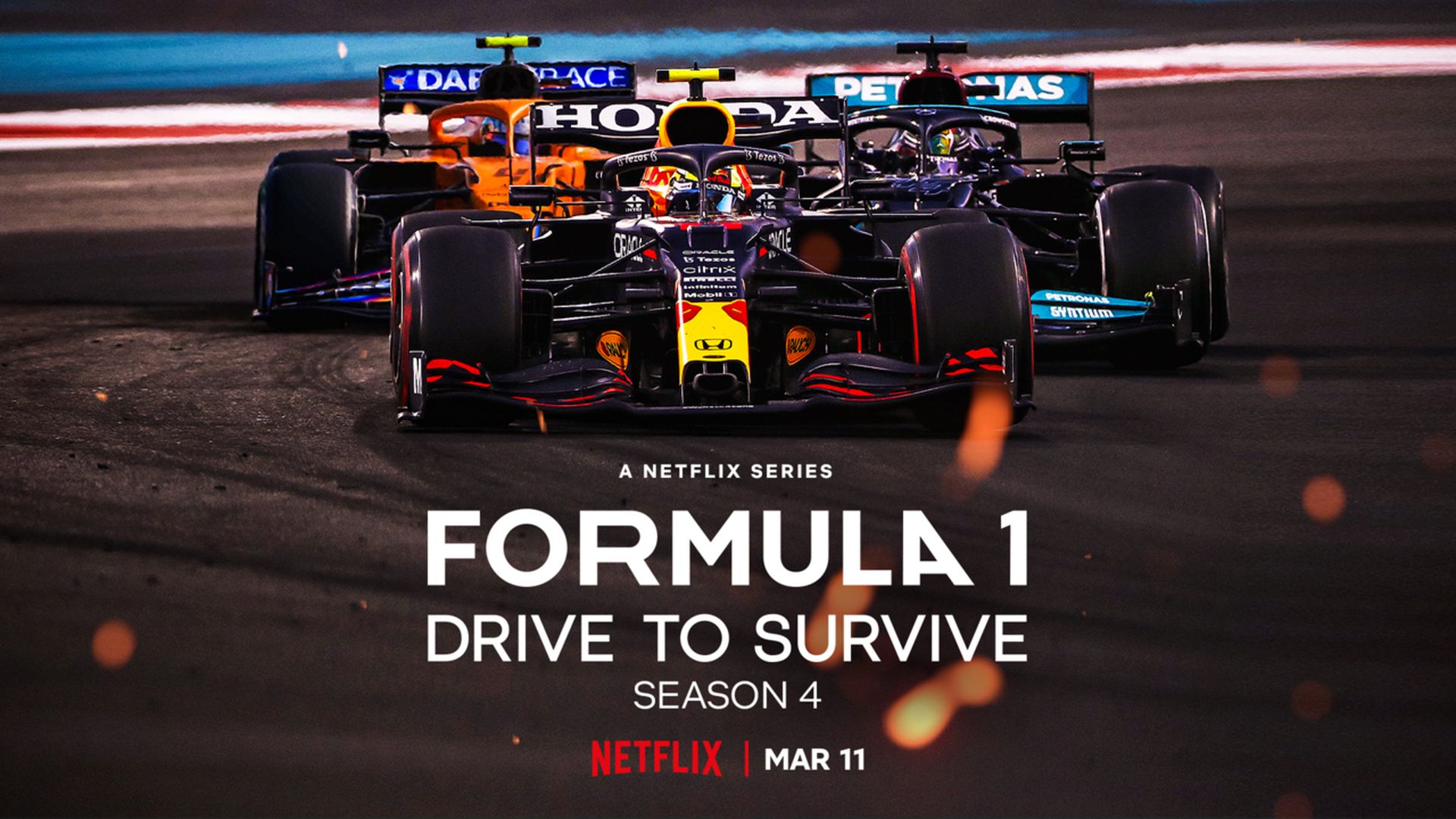 🏁 Now streaming: "Drive To Survive," the mega-popular F1 docuseries, returns today for Season 4. All 10 episodes are up on Netflix. Trailer.
🏈 Kaepernick video: Colin Kaepernick hasn't seen an NFL field in six years, but he's still working out in hopes of making a roster. On Thursday, he posted a video of himself throwing.
🏀 Flashback Friday: Stephen Curry reached 20,000 points on Thursday night. Here are his first two.
🏈 Return of the Mack: The Chargers have acquired Khalil Mack from the Bears for a package of picks, bringing the six-time Pro Bowl DE back to the AFC West where he first made his mark with the Raiders.
⚽️ Good read: The soccer star in a 39-year coma and the wife who never left his side (Wright Thompson, ESPN)
"When a routine surgery left Jean-Pierre Adams in a coma four decades ago, his wife Bernadette refused to let go. This is their story."
5. 🏀 Third time's the charm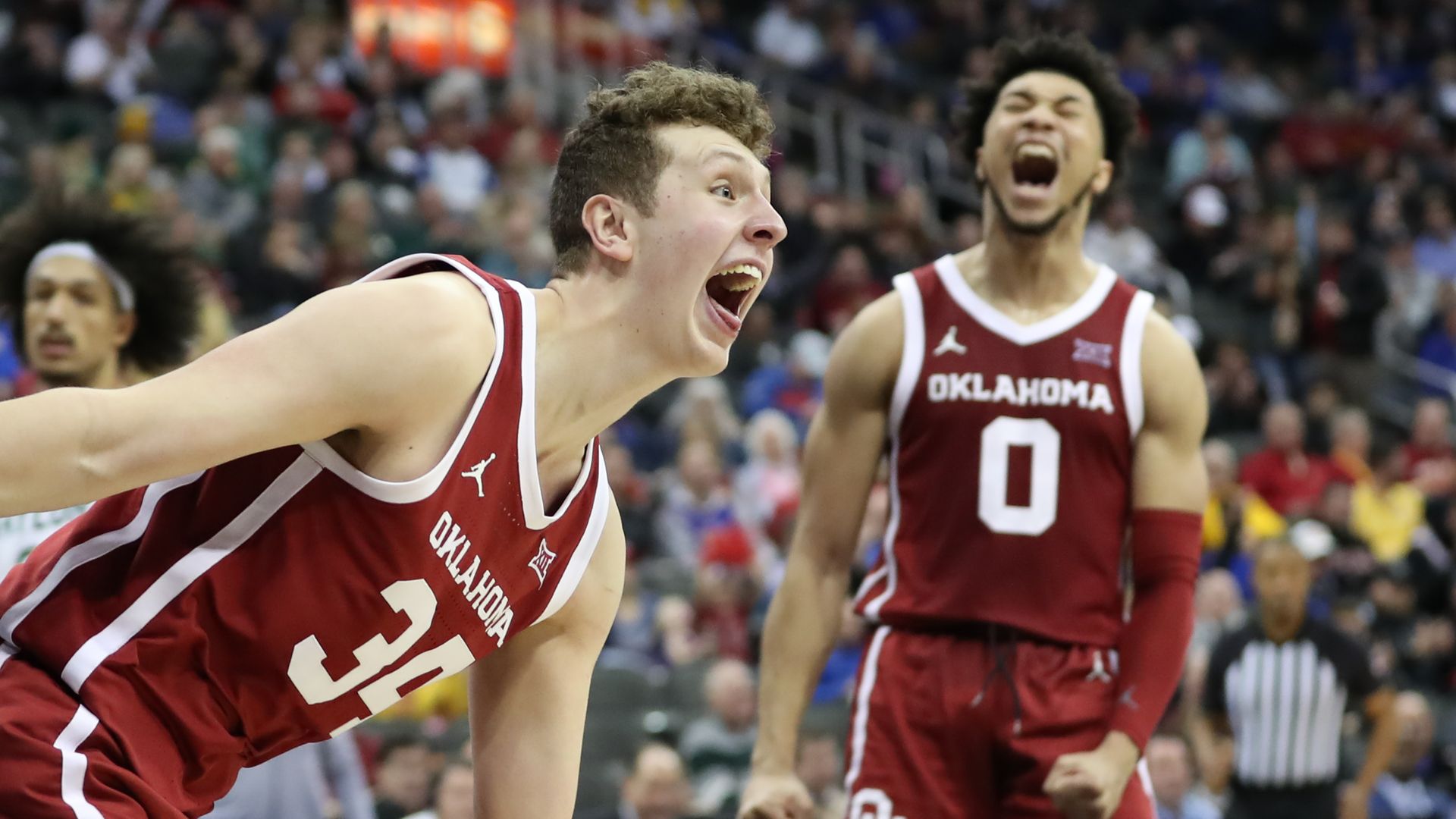 Two Big 12 teams pulled off upsets on Thursday to avoid three-game season sweeps: Oklahoma beat No. 3 Baylor and TCU beat No. 22 Texas.
The big picture: Coaches often say it's harder to beat a team the third time. Turns out, that's more than just an adage when the teams are fairly evenly matched, per FiveThirtyEight's analysis of the past two decades of men's college basketball:
"When the teams split their first two games, the better team won 57.3% of the time; when the better team lost the previous two meetings, that team avenged those defeats at a 56.7% clip. ... When the better team won both previous matchups, the third was a true toss-up — the better teams won only about 49.3% of the time."
6. 🌎 The world in photos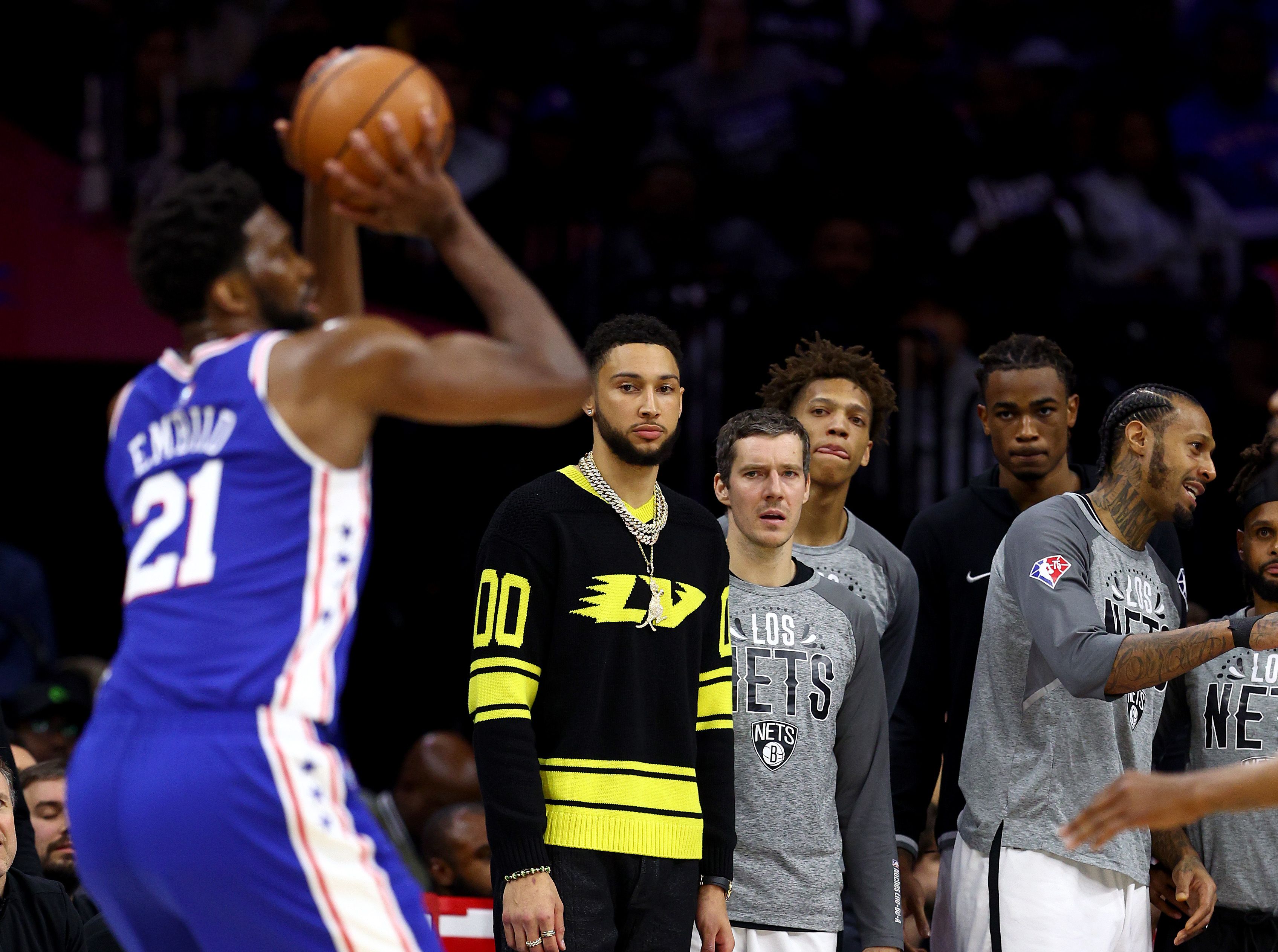 PHILADELPHIA — Ben Simmons was booed in Philly, but his new Nets teammates made sure he got the last laugh with a dominant 129-100 win over Joel Embiid (27 points), James Harden (11 points) and the 76ers.
What they're saying: "It's hard for you to chant at Ben Simmons when you're losing by that much," said Kevin Durant (25 points). Mic drop.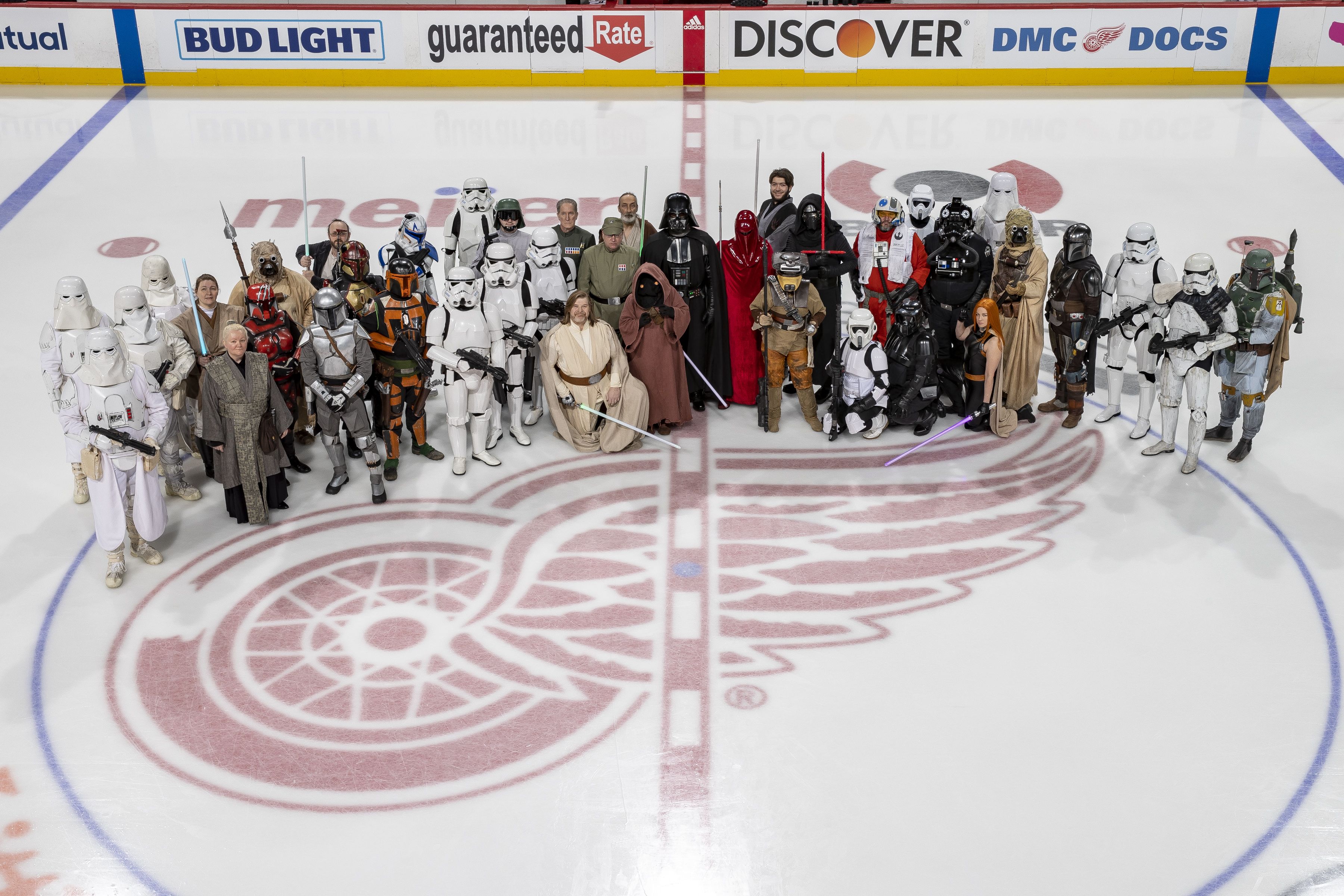 DETROIT — It was "Star Wars" night at Little Caesars Arena on Thursday. A thrilling game followed, featuring a chaotic brawl, an all-time bad own goal and a 6-5 shootout victory for the Wild. Pretty ... wild.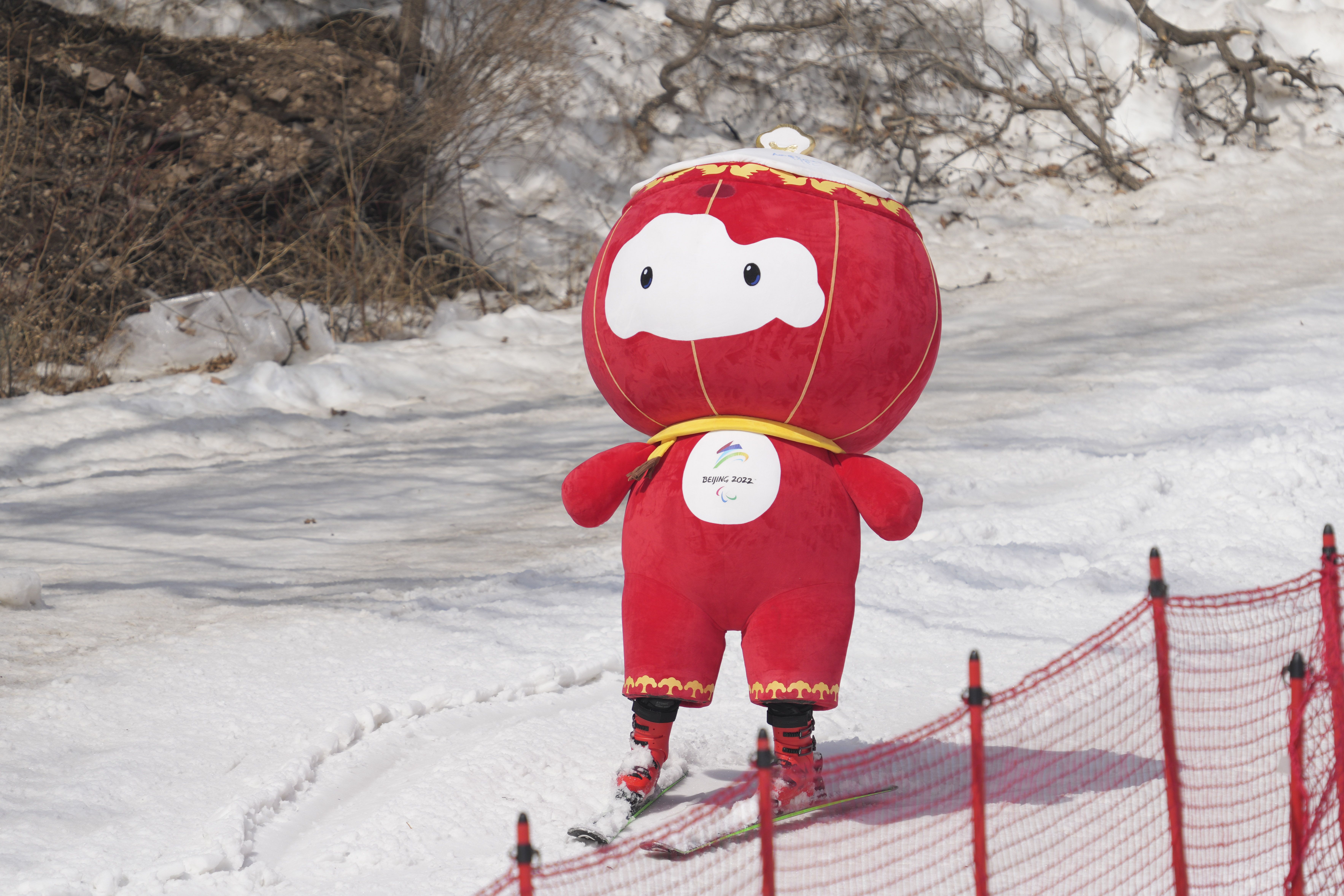 BEIJING — Shuey Rhon Rhon, the Winter Paralympics mascot that resembles a traditional Chinese lantern, is better at skiing than you are.
7. 📺 Weekend watchlist: Selection Sunday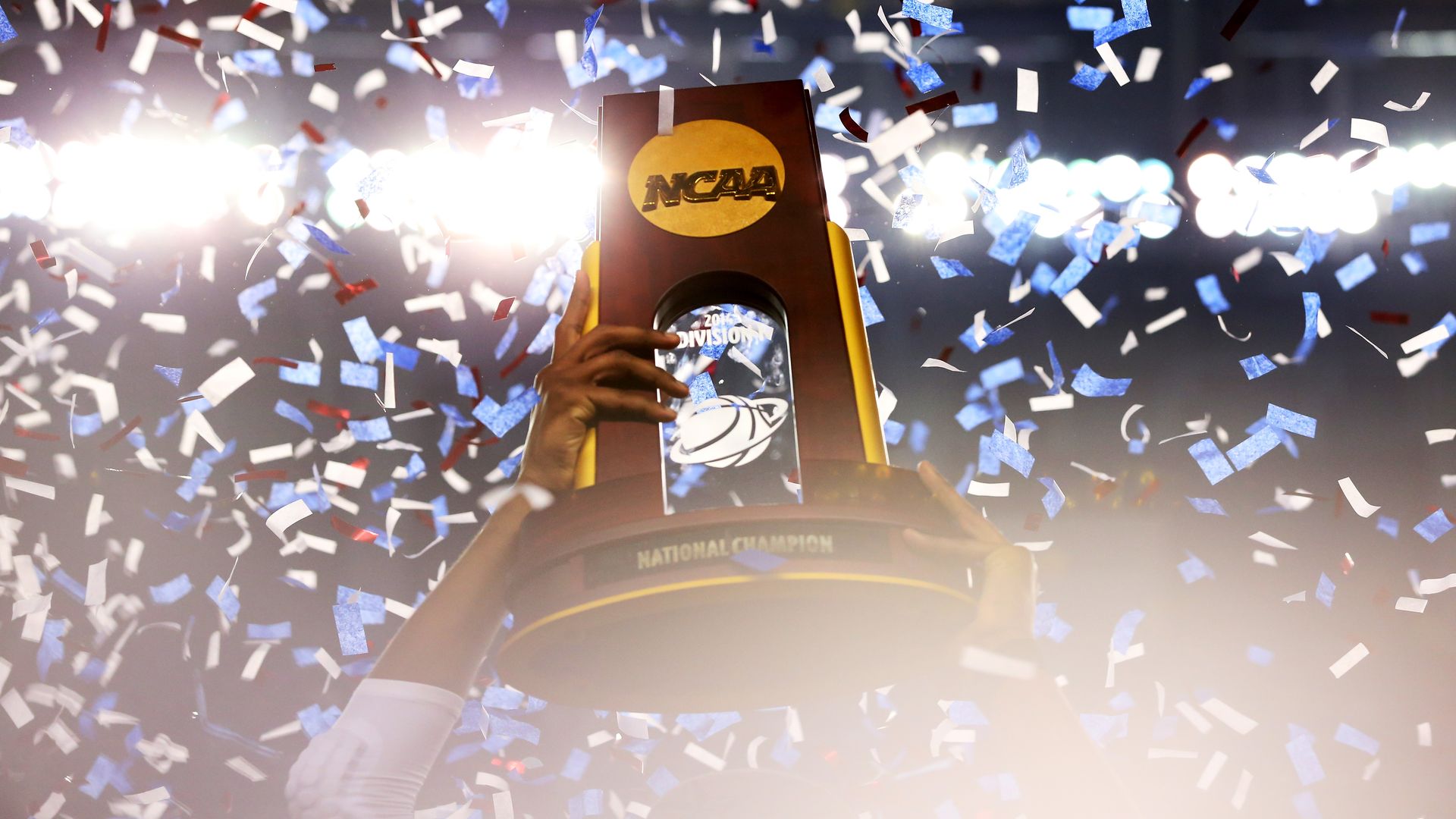 Get ready to start filling out your brackets: Selection Sunday is near. Until then, we still have 20 men's and 17 women's conference tourneys.
Greg Gumbel will host the men's selection show alongside Clark Kellogg and Seth Davis (Sun. 6pm ET, CBS).
Elle Duncan will host the selection show for the first-ever 68-team women's field, joined by Rebecca Lobo and others (Sun. 8pm, ESPN).
More to watch:
8. 👟 The Ocho: The wackiest race on Earth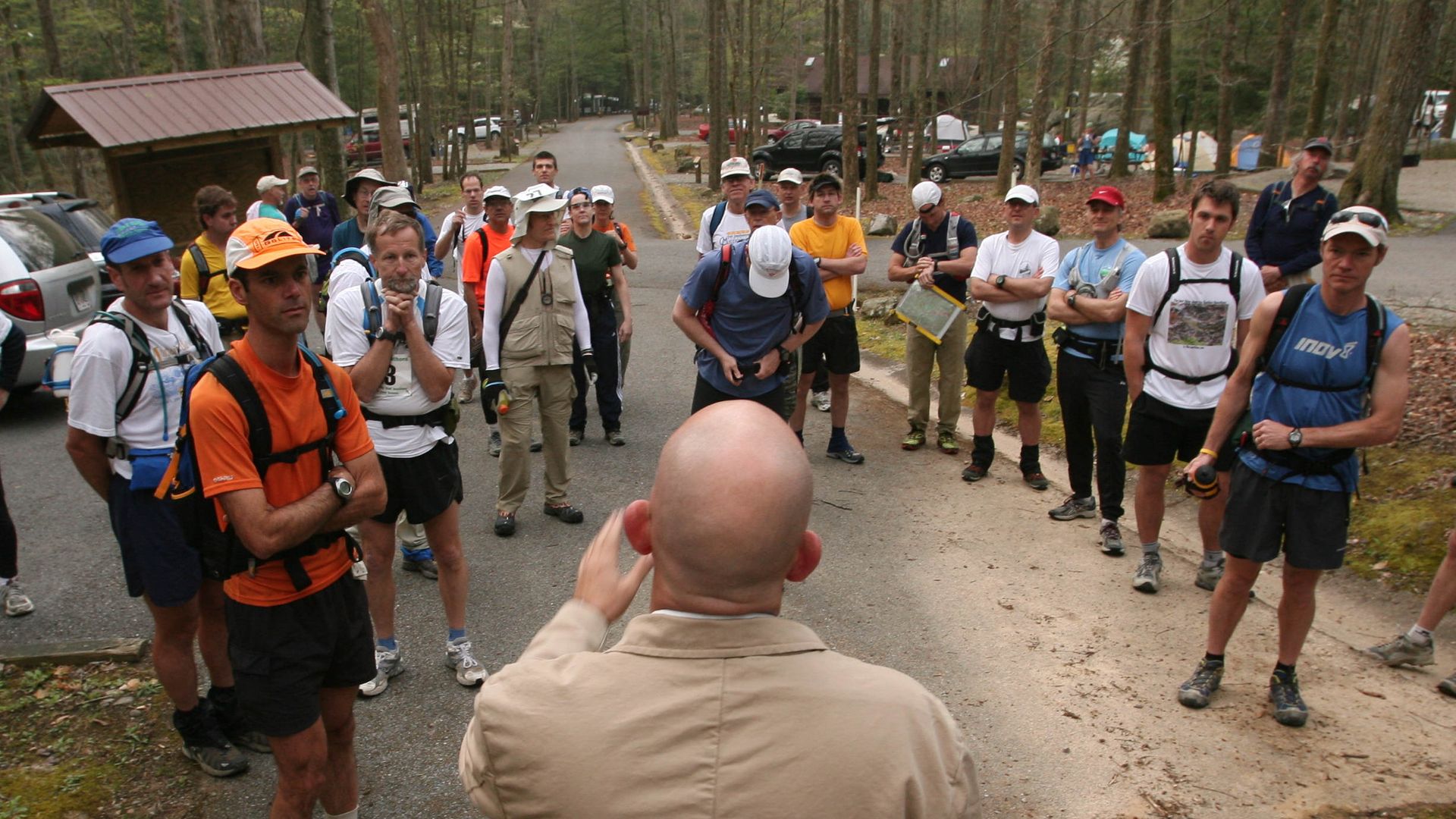 Every year, ultrarunners descend upon the Tennessee backcountry for The Barkley Marathons, an endurance event widely considered the toughest — and wackiest — in the world.
Driving the news: The 2022 Barkley Marathons just concluded, and for the fifth straight year, nobody finished. In the 36 years that the race has been run, there have been just 15 finishers.
Details: The race was inspired by James Earl Ray's 1977 prison escape in the same part of the Appalachians and has grown from an underground affair into a global cult obsession since debuting in 1986.
The field is limited to 40 runners who must register through a secretive process that includes an exam and a $1.60 application fee. If you're selected, you get a letter of condolences: "Sorry to inform you, you've been accepted to run The Barkley."
There's no official start time, so runners must camp out in tents until the race director — a man named Gary Cantrell, aka "Lazarus Lake" — blows into a conch shell and lights a ceremonial cigarette. The starting line is a random yellow gate.
The race: Runners have 60 hours to complete five, 20-mile "loops" through steep, wooded terrain. Some loops are run clockwise, some are run counter-clockwise. There are no course markers, GPS devices are banned and most of the race takes place in the dark.
To ensure runners stay on course, they must find roughly 12 books (the number varies each year) and remove the page corresponding to their race number. The fastest time ever recorded is 52 hours, three minutes, eight seconds.
If you finish three of the five laps in under 40 hours, you're credited with a partial finish known as a "Fun Run." This year, British runner Jasmin Paris became the first woman since 2013 to complete one.
🍿 Watch: "The Barkley Marathons: The Race That Eats Its Young" is one of my favorite documentaries, and it's currently available for free on YouTube. Highly recommend.
9. 🏀 NBA trivia
Gregg Popovich (1,335 wins) is one victory shy of passing Don Nelson for most in NBA history.
Question: Who are the two winningest active coaches behind Pop?
Hint: Two titles between them.
Answer at the bottom.
10. 🎾 1 ace thing: 26-mph serve
What is this sorcery? Full highlight.
Enjoy the weekend,
Kendall "Suddenly craving a hot dog" Baker
Trivia answer: Doc Rivers, 76ers (1,032 wins); Rick Carlisle, Pacers (858)
🙏 Thanks for reading. Follow us at @kendallbaker and @jeffreytracy, and tell friends to sign up for Axios Sports.