Good morning! Has your best friend signed up yet?
Fun fact: Minnesota Twins DH Nelson Cruz (38) is older than his boss, Rocco Baldelli (37), who is older than his boss, Derek Falvey (35).
1 big thing: America's Olympians might unionize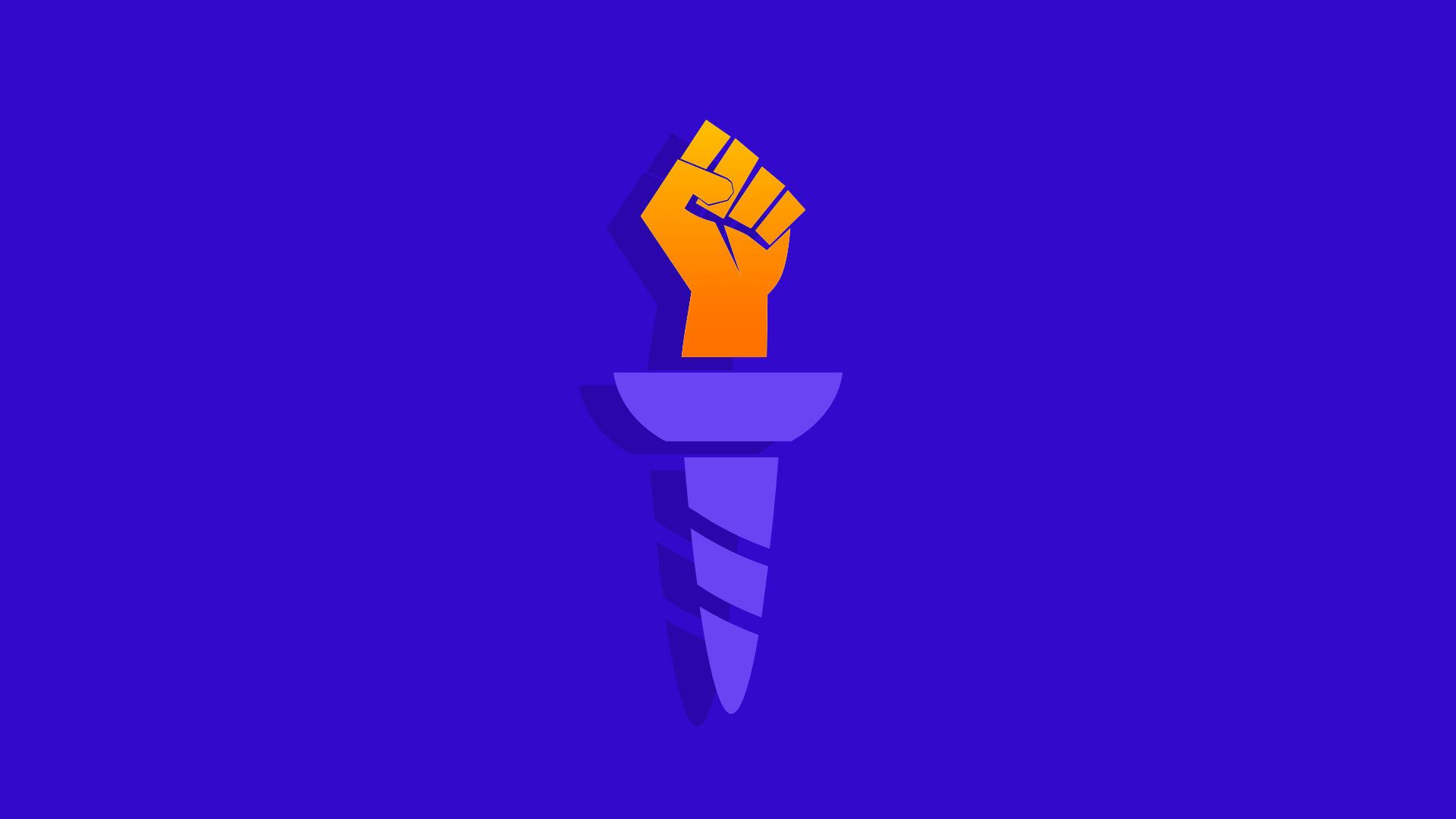 The Athletes' Advisory Council (AAC), an athlete-led group within the U.S. Olympic Committee (USOC), met this past weekend to discuss the possibility of forming a union, the Wall Street Journal reports (subscription).
Why it matters: "The push for more compensation and influence by athletes long considered 'amateurs' is building in several corners of the sports world, including college athletics," writes the WSJ's Rachel Bachman.
"Now it's extending to Olympic sports, where an expanding global movement seeks to treat athletes like the professionals many of them have become."
On one side of the room was Sarah Hirshland, the newly-hired USOC president. She represents the status quo, in which administrators — not athletes — hold the power and make the big bucks.
The backdrop: Olympic athletes have long rebelled against the USOC, but the recent Larry Nassar sexual abuse scandal raised the stakes. This is no longer about their influence and earning potential — it's about their safety and well-being.
"We are eager to change," USOC chairwoman Susanne Lyons told the athletes in the room. "We want to change, and we want to know what it is you want us to do."
On the other side was Donald Fehr, who led the MLB Players Association in its successful fight against ownership in the 1990s and is now executive director of the NHL Players Association.
"Just having him here, it lends a different level of credibility," said AAC chairman and table tennis athlete Han Xiao. "It recognizes that [athlete] leadership is serious."
The big picture, courtesy of former Olympic kayaker and past AAC chairman, Norm Bellingham:
"It feels almost like there's an Arab Spring taking place. Waiting for the people in power to implement appropriate changes is something athletes are less and less willing to tolerate."
The bottom line: "The USOC is essentially defrauding us, and our champions," the Washington Post's Sally Jenkins wrote last year.
It's supposed to be a nonprofit, yet 129 blazer-wearing staff members make over six figures, and 14 execs are paid more than $200,000 a year. Meanwhile, our Olympians are dead broke.
2. ⚾️ Nolan Arenado is rich
A week after Manny Machado signed a 10-year, $300 million deal with the San Diego Padres, the Colorado Rockies made their own star infielder an even richer man in terms of average salary per season, signing third baseman Nolan Arenado to an eight-year, $260 million extension.
Fun Arenado facts:
He's won a Gold Glove in each of his first six seasons, the second-longest streak to begin a career behind Ichiro (10 straight seasons).
He and Mike Trout are the only two players to finish top-10 in MVP voting in each of the last four seasons.
Since 2013, he ranks 2nd in MLB in RBI (behind Edwin Encarnacion) and total bases (behind Trout).
The bottom line: The free agency tours of Machado and Bryce Harper, both 26, dominated the offseason, but Arenado — who turns 28 in April and would have been a free agent next year — might be the best of the bunch. Last five seasons:
Arenado: .295 BA, 176 HR, 564 RBI
Machado: .283 BA, 154 HR, 416 RBI
Harper: .282 BA, 142 HR, 404 RBI
P.S. We have now reached the point in the Harper saga where Smash Mouth is attempting to break news. Hey now.
P.P.S. If you convert Alex Rodriguez's 2001 Rangers contract to today's dollars, it would be worth $592 million. Haha WUT.
3. 🏀 When you win back-to-back games for the 1st time in 3 months...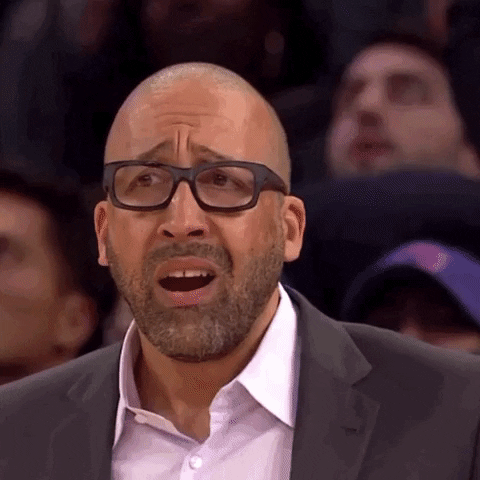 Scoreboard:
Knicks 108, Magic 103: Rookie second-round pick Mitchell Robinson is looking like the steal of the draft. During the Knicks' two-game winning streak, he's averaging 16 points, 14 rebounds and 5.5 blocks. This is not how you tank, Mitchell! Cut it out!
Raptors 118, Celtics 95: Toronto's last 30 home games against division opponents: 30 wins, 0 losses ... Meanwhile, the Celtics have lost five of seven and appear to be in shambles. Kyrie, your thoughts?
Nuggets 121, Thunder 112: The Nuggets are what the Celtics were supposed to be. Deep roster, versatile lineups — and they have Isaiah Thomas. They also employ Nikola Jokic, whose near triple-double (36-9-10) led the way last night.
Player comparison:
LeBron James (rookie): 20.9 points (41.7% FG), 5.5 rebounds, 5.9 assists
Luka Doncic (rookie): 20.9 points (43.9% FG), 7.2 rebounds. 5.7 assists
Good reads:
4. DraftKings expands sports betting operation with Caesars deal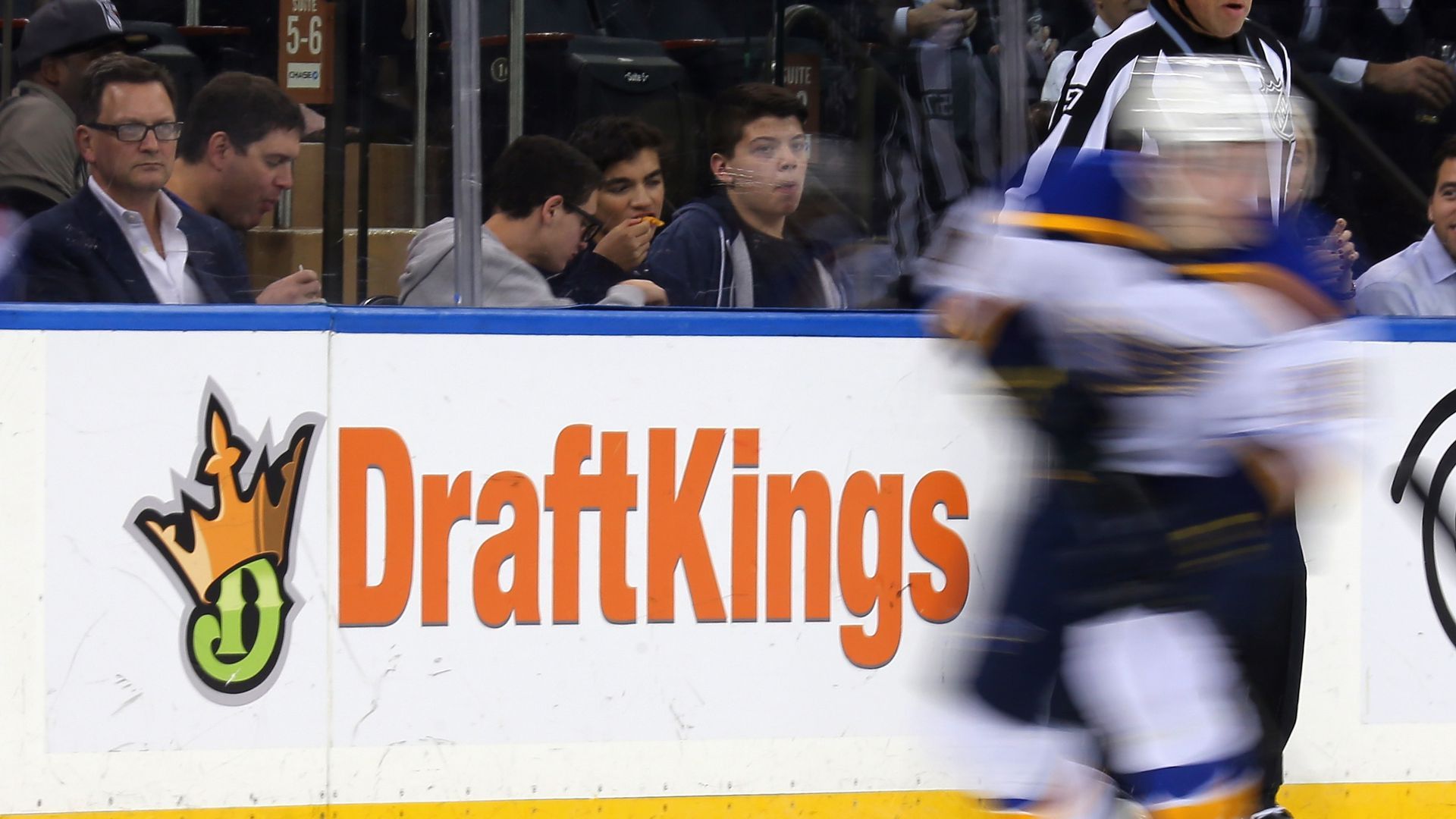 From Mike: After a lengthy wait, DraftKings has finally landed a sports betting partner, signing a multi-year deal with Caesars Entertainment.
Why it matters: The deal gives DraftKings Sportsbook access to betting markets in the 14 states where Caesars is already operating, including Pennsylvania where mobile betting is expected to go online this fall.
As part of the deal, DraftKings will promote Caesars while giving it a cut of revenues. Caesars will also receive an equity stake in DraftKings.
More betting:
5. ⚽️ Soccer team raises over $500k from folks like you and me
Last month, Chattanooga FC of the National Premier Soccer League (NPSL) began offering public ownership shares. 30 days later, the club has already raised over $500,000 from investors across 44 states and 10 countries.
Why it matters: Prior to 2016, the only people who could invest in equity crowdfunding campaigns like this one were accredited investors with net worths of at least $1 million.
Now, thanks to the JOBS Act, non-accredited investors like you and me can get in on the action — and Chattanooga FC is the first sports team to capitalize on this brave new world.
Want to invest? Click here.
📺 Tonight, 7 pm ET (FS1): The U.S. women's national team takes on Japan in a rematch of the 2015 and 2011 World Cup finals. The match is part of the SheBelieves Cup. Full preview.
6. On this date: 2/26/1987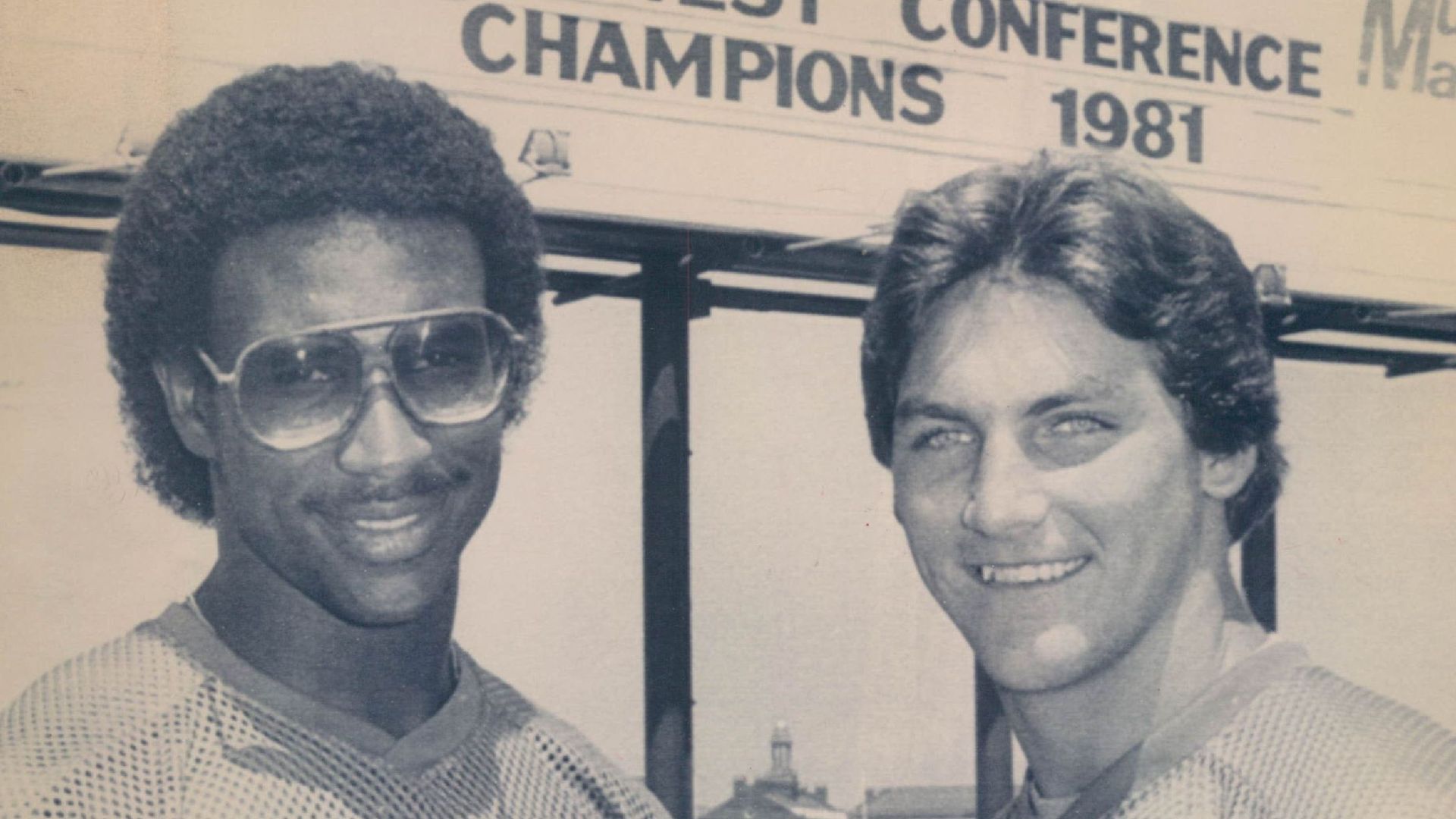 32 years ago today, the SMU Mustangs were sentenced to the "death penalty" by the NCAA after an investigation revealed the school paid 13 players, including NFL Hall of Fame running back Eric Dickerson, a total of $61,000 funded by boosters.
"SMU taught the committee that the death penalty is too much like the nuclear bomb. The results were so catastrophic that now we'll do anything to avoid dropping another one."
— Former Florida University president John Lombardi
Details: The penalties didn't stop at the cancellation of the 1987 season. They also included:
Canceling home games in 1988.
A bowl and live TV ban until 1990.
55 lost scholarships over a four year period.
Off-campus recruiting was banned until August 1988.
Boosters were banned from interacting with or contacting the program.
7. 🏀 Hokies trivia
No. 20 Virginia Tech upset No. 3 Duke 77-72 last night, the Hokies' third straight home win over the Blue Devils.
Question: Who is the only Virginia Tech player to ever be selected in the first round of the NBA draft?
Hint: His son played for Duke.
Answer at the bottom.
8. The Ocho: The inglorious life of a professional shot-putter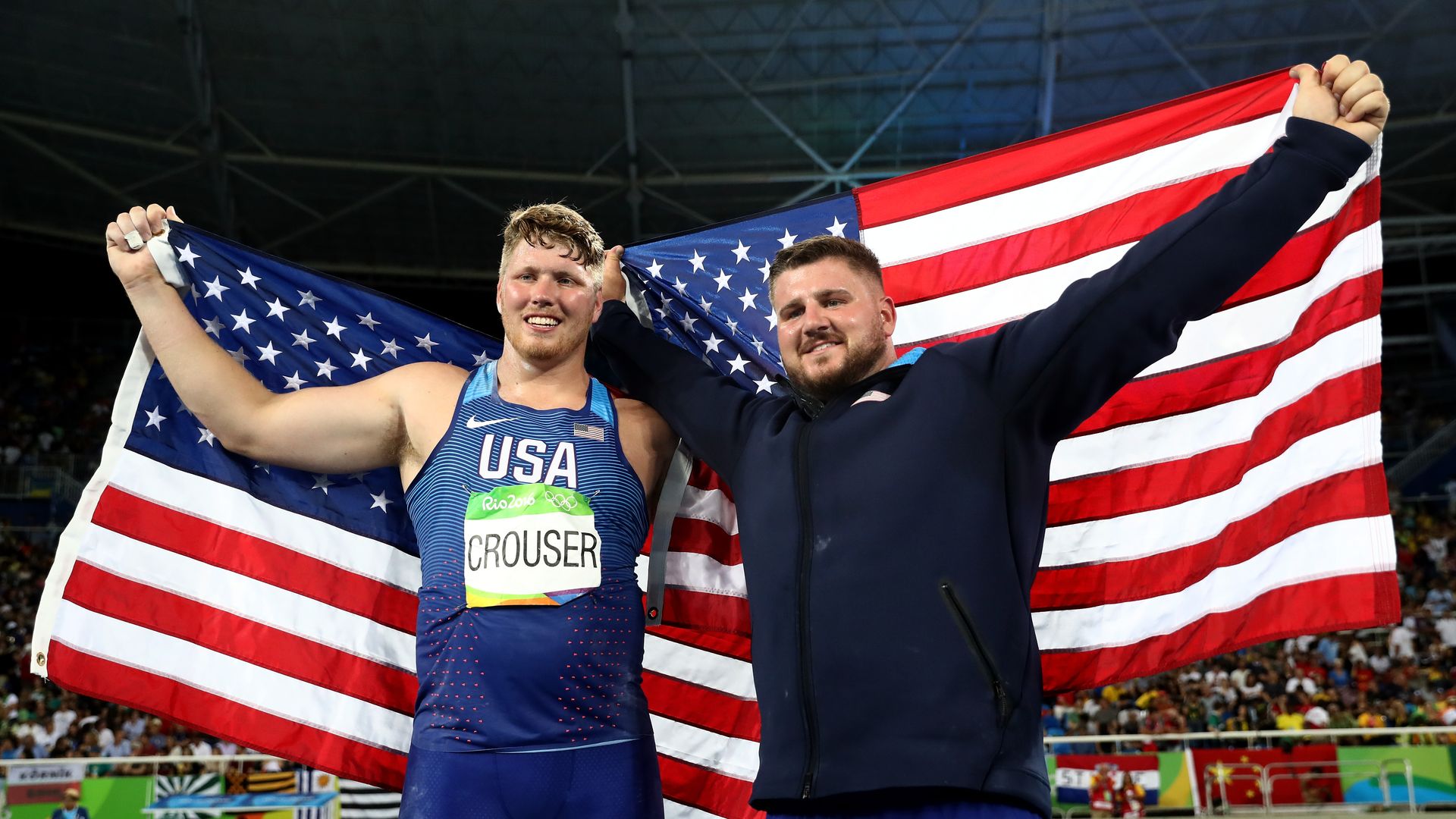 If you're looking for fame and fortune, avoid the shot put.
The reality: Ryan Crouser and Joe Kovacs are the two best shot-putters in the world, and yet they're barely even known in their hometowns. They eat so much food that it becomes a chore, and they're questioned by the TSA before every flight because they're lugging around 16-pound metal balls.
The silver lining: They get to refer to themselves as "human cannons" (dope), and there's a beautiful simplicity to the sport. No teammates. No advanced analytics. Just pure power.
9. Premier Lacrosse League unveils six inaugural teams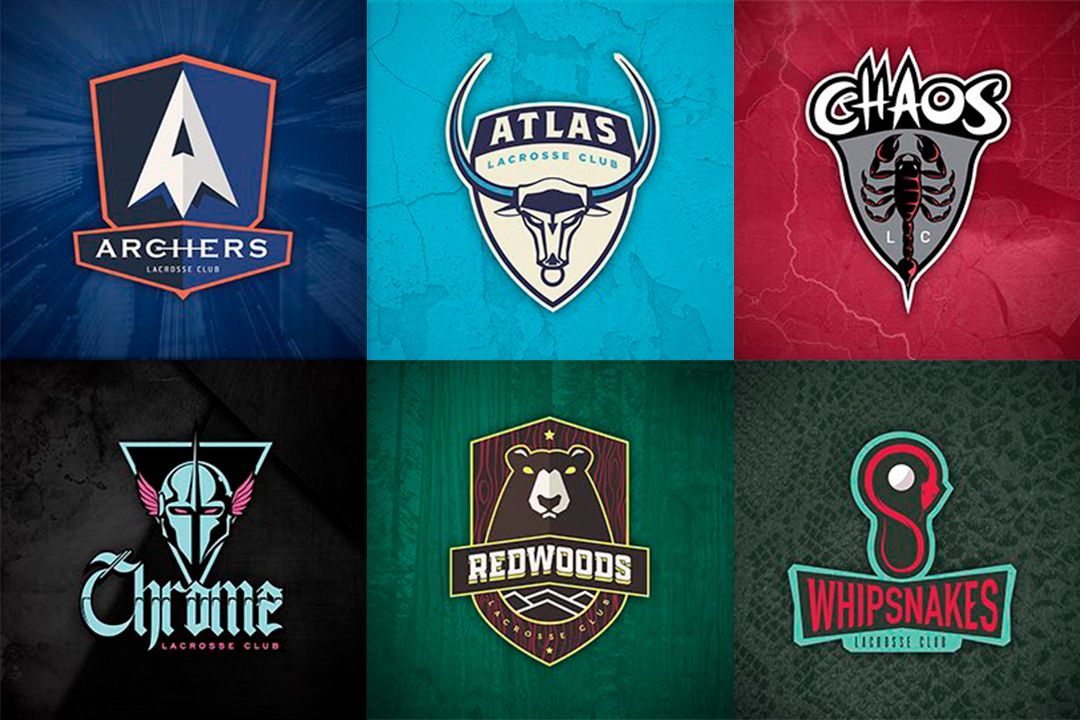 Source: US Lacrosse Magazine
The six teams that will take the field when the PLL debuts in June are the Archers, Atlas, Chaos, Chrome, Redwoods and Whipsnakes. Go deeper.
Thought bubble: As I explained earlier this month, the PLL will use a tour-based model, so these teams aren't tied to cities. That means fans will choose their favorite squad based on things like name, logo, color scheme and roster (when they're announced). Pretty cool.
The Redwoods have the most Twitter followers after Day 1. The people have spoken, and they appear to dig trees. Or bears. Or dark green.
Thanks,
Kendall "100 days until the women's World Cup" Baker
Trivia answer: Dell Curry (No. 15 pick in 1986 draft)