Axios Sneak Peek
February 11, 2022
Welcome back to Sneak.
📅 The Politics team is personally inviting you to join Axios virtually during our inaugural What's Next Summit on April 5. Register here to attend livestream sessions with discussions on trends that will revolutionize our future. 
Smart Brevity™ count: 1,108 words ... 4 minutes. Edited by Glen Johnson.
1 big thing: Biden's new allies - Republicans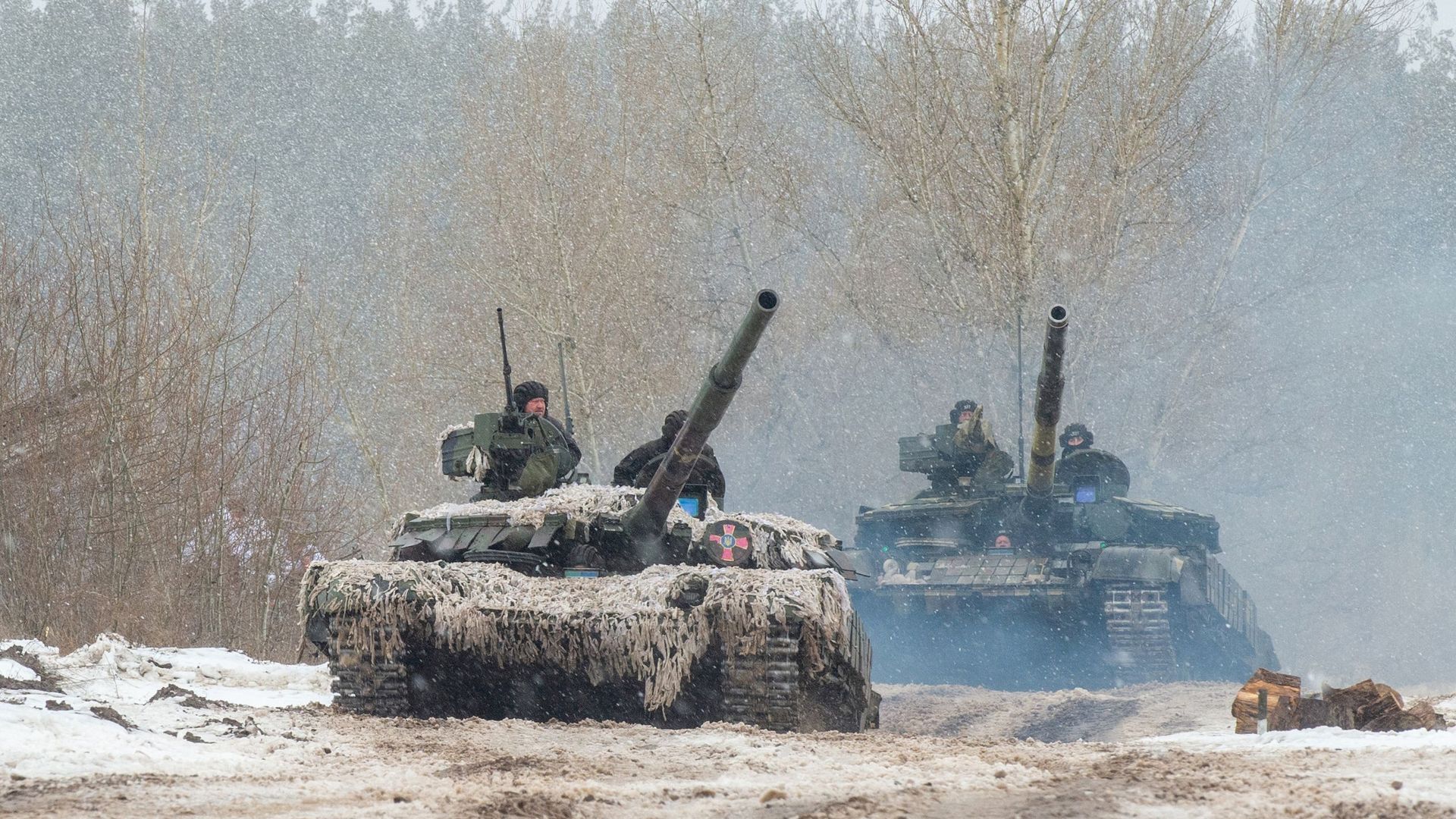 Republican senators and establishment columnists who brutalized President Biden for the chaotic Afghanistan withdrawal are now praising his handling of Russia's threatened invasion of Ukraine.
Why it matters: The endorsements give the president and his team more political space to pursue diplomacy. They also allow a president who ran on his competence and foreign policy experience to reclaim some of that mantle, write Axios' Hans Nichols and Zachary Basu.
The challenge is maintaining support if the situation deteriorates as both sides pour more arms and personnel into the area.
The big picture: The Biden administration has made transatlantic unity its top priority throughout the crisis.
It's engaged European allies during over 200 phone calls and meetings to coordinate red lines and prepare crushing sanctions if Russia invades Ukraine.
Biden's straddled a fine line between supporting Ukraine with military aid and limiting the deployment of U.S. troops exclusively to NATO allies — well aware there's no public appetite for direct involvement in another war.
The two-track "diplomacy-and-deterrence" approach has won support from Americans across the political spectrum, according to a recent Morning Consult poll.
It's also earned plaudits from "the Blob," a term coined by former Obama deputy national security adviser Ben Rhodes to describe old-guard foreign-policy types.
They believe U.S. power should be used to uphold the rules-based international order.
What they're saying: "The U.S. has organized a comprehensive response," Richard Haass, the Council on Foreign Relations leader who's been called the "Pope" of the Blob, wrote this month.
2. Bipartisan win streak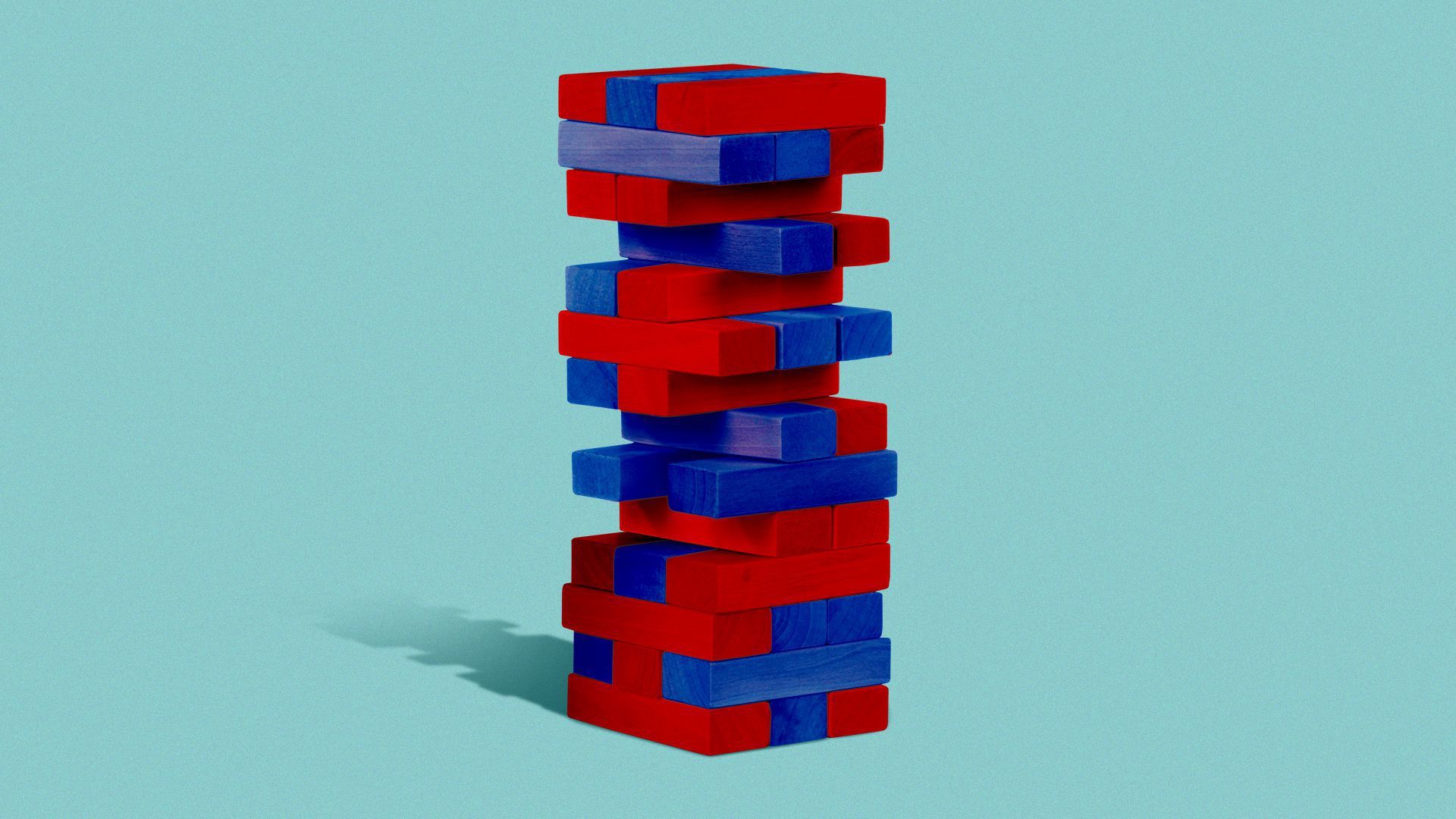 Congress has been reaping legislative victories lately thanks in large part to a bipartisan cast of 10 to 15 senators chipping away behind the scenes, Axios' Sophia Cai reports.
Why it matters: Membership has fluctuated, but senators from both sides have helped deliver coronavirus relief and infrastructure spending. They also were behind the Senate's passage today of landmark workplace legislation. Elements also are driving a strengthening of the Electoral Count Act, as well as efforts to restrict lawmakers' trading of individual stocks.
"Success breeds success," Sen. Bill Cassidy (R-La.), who worked on the COVID-19 and infrastructure packages, told Axios.
The formula used recently appears to be the only successful way to move bipartisan legislation these days.
Similar centrist spates in Washington have fizzled over time — especially with the approach of elections, as in this midterm year.
Lawmakers interviewed by Axios spelled out the bipartisan streak's history and common denominators.
COVID-19 relief: Sens. Susan Collins (R-Maine) and Sen. Joe Manchin (D-W.Va.) both recall hopping on a multi-hour, Thanksgiving Day 2020 Zoom call with a group of other senators to discuss coronavirus relief, they told Axios.
Bipartisan infrastructure: Cassidy told Axios: "When we started working on the infrastructure bill, there was a 'No Labels' conference at the Annapolis Governor's Mansion."
Electoral Count Act of 1887: Now — less than three months after Collins worked closely with Sen. Jeanne Shaheen (D-N.H.) on rural broadband provisions in the infrastructure package — they're part of a gang of 10 senators hashing out plans to overhaul the act.
3. Charted: Senate traders
Sen. Tom Carper (D-Del.) disclosed 417 stock purchases and sales since January 2020 — more than any other current senator, according to an Axios analysis of data from the Senate Stock Watcher reviewed by Axios' Stef Kight and Thomas Oide.
Why it matters: Rare bipartisan support is building around efforts to ban lawmakers from owning and trading individual stocks — as well as their spouses or immediate family members, in some cases.
By the numbers: Two out of three trades disclosed by the top 10 senators involved assets marked as owned by only the senator's spouse or children.
Sen. Rick Scott (R-Fla.) had the most trades of $500,000 or more — 35.
All of those transactions were in more broad-based securities or bonds, as opposed to individual stocks. Thirty-four of the 35 trades belonged to his spouse, Ann.
The majority of the trades associated with Carper and Sen. Tommy Tuberville (R-Ala.) over the two years were smaller, in the $1,000-$15,000 bucket.
Only one of Carper's trades exceeded $50,000, while Tuberville had 26 such transactions.
What they're saying: Axios reached out to the offices of each senator in the accompanying graphic.
"Sen. Tuberville has long had financial advisers who actively manage his portfolio without his day-to-day involvement," a spokesperson told Axios.
4. Worthy of your time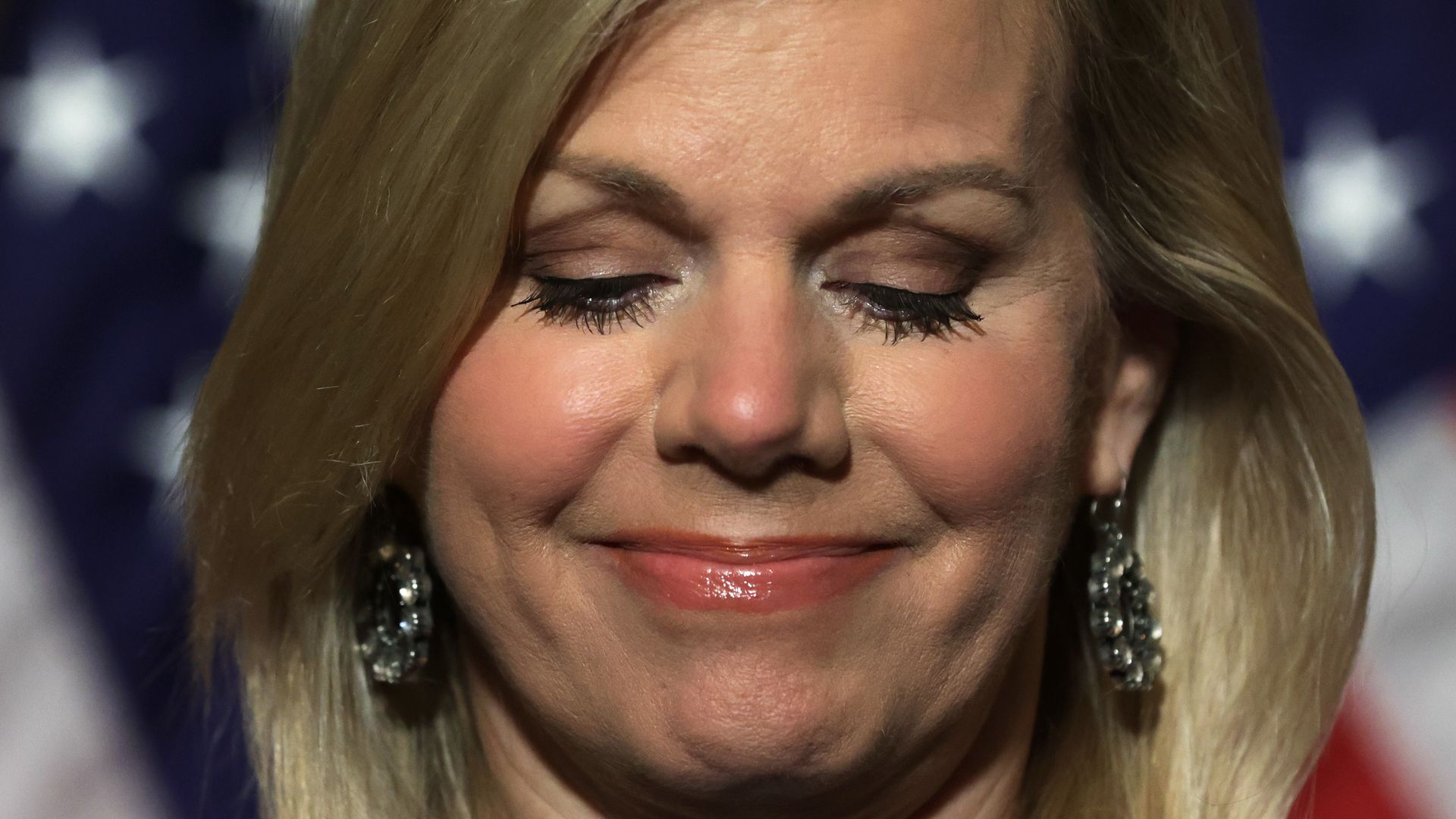 📈 The New Democrat Coalition, a 97-member caucus that includes many swing district House Democrats, is launching an inflation working group as inflation hit a 40-year high and threatens to dominate midterm messaging, according to a press release obtained by Axios' Andrew Solender, author of tonight's Sneak roundup.
"From feeding their families to heating their homes, New Dems have heard how inflation is impacting our constituents' daily lives," New Democrats Chair Suzan DelBene (D-Wash.) said.
📹 Rep. Nancy Mace (R-S.C.) posted a video of herself in front of Trump Tower in New York praising former President Trump's record, just one day after he endorsed her primary opponent, Katie Arrington.
"If you want to lose this seat once again in a midterm election cycle to Democrats, then my opponent is more than qualified to do just that," Mace said of Arrington, who ran unsuccessfully as the GOP nominee in the district in 2018.
🗣️ The Congressional Progressive Caucus' PAC is jumping into a race between two incumbent House Democrats, endorsing one of their own, Rep. Andy Levin (D-Mich.), over Rep. Haley Stevens (D-Mich.), a member of the more centrist New Democrats.
🗳️ Hundreds of mail-in ballots in Texas' March 1 primary have already been rejected for failing to meet voter ID requirements implemented as part of an election reform bill passed by Texas Republicans last year, the Texas Tribune reports.
According to the Tribune, as many as 40% of mail-in ballots in Harris County, home to Houston, have been flagged to be sent back to voters for lacking ID information on their return envelopes.
🗓️ On this day in 2007, Russian President Vladimir Putin used a now-infamous speech at the Munich Security Conference to attack the U.S.-led global order and eastward expansion of NATO as "extremely dangerous" — catching the Bush White House off guard.
Flash forward: As Europe faces its most serious security crisis in decades, neither Putin nor any Russian official will attend this month's Munich conference for the first time in more than 20 years, Zachary notes.
5. Pic du jour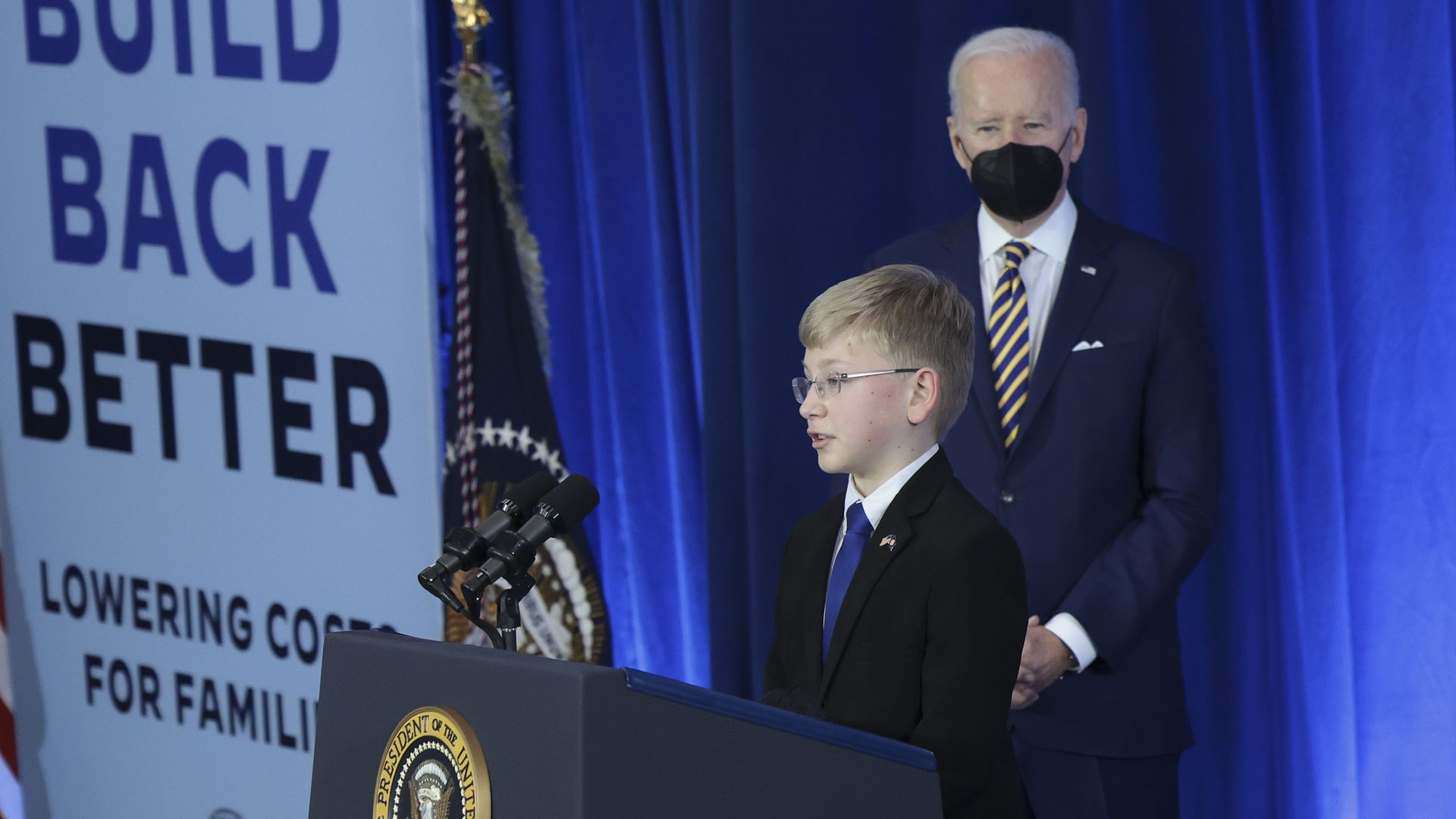 President Biden listens as 12-year-old Joshua Davis introduces him during an event at Germanna Community College in Culpeper, Va.
🥂 Thanks for reading this week. We'll be back Sunday evening — another appetizer before kickoff! A reminder your family, friends and colleagues can subscribe to Sneak or any of Axios' other free local and national newsletters through this link.