Thanks for subscribing to Axios Science. If you enjoy what you're reading, consider telling your friends and colleagues to sign up here. As always, you can send me your feedback at alison@axios.com or just reply to this email.
https://www.axios.com/newsletters/axios-science-68aa3aeb-c9f1-4ce2-8abe-3f38e3ef6aab.html?chunk=0#story0
1 big thing: Humans left Africa earlier than thought
The stories of our distant ancestors — when and how they evolved and how they migrated and eventually populated the world — often center on an exodus of modern early humans from Africa about 60,000 years ago, Eileen Drage O'Reilly writes.
What's new: A growing number of researchers believe that while there may have been a main migratory event then, recent findings and new technology reveal that small groups likely traveled out of Africa and its bordering Levant region beforehand. The map above by Andrew Witherspoon shows some of these recent findings.
https://www.axios.com/newsletters/axios-science-68aa3aeb-c9f1-4ce2-8abe-3f38e3ef6aab.html?chunk=1#story1
https://www.axios.com/newsletters/axios-science-68aa3aeb-c9f1-4ce2-8abe-3f38e3ef6aab.html?chunk=2#story2
3. Science march wants to be a movement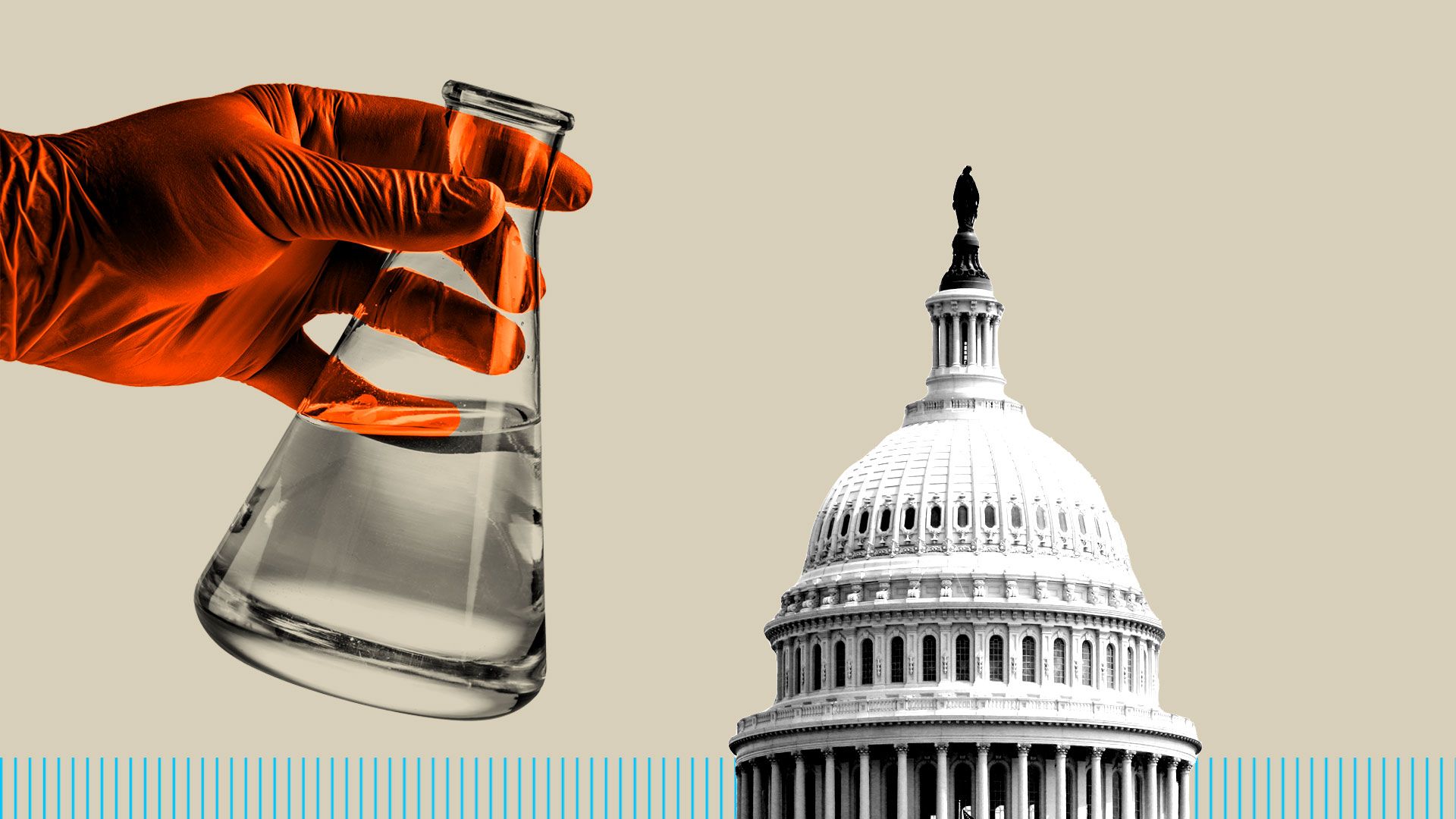 Science advocates are planning to turn out again this Saturday in D.C. and other cities around the U.S. and the world for the second March for Science.
Axios spoke with the organization's interim executive director Caroline Weinberg about what to expect this year and how they're trying to turn the march into a movement.
What we're hearing:
What to expect: "It's going to be very different. This year, organizers thought about, based on their experience over the last year, what was best for their communities. So, for some people it's a digital event, for other people it's a festival or an expo. Other people are doing the same kind of traditional rally and march."
The politics: "We're not endorsing or condemning any candidates. We're trying to make sure that science remains a part of the political conversation so that you can make informed decisions about candidates because you know where they stand on science... unless they are talking about science and advocating for equitable evidence-based policies until they're blue in the face, then their stance on it is great but are they really using it for change?"
https://www.axios.com/newsletters/axios-science-68aa3aeb-c9f1-4ce2-8abe-3f38e3ef6aab.html?chunk=3#story3
4. What we're reading elsewhere
DNA testing: In an op-ed in STAT, 23andMe CEO Anne Wojcicki argues people can handle interpreting their genetic risk for breast cancer without consulting a genetic counselor or physician. (The FDA recently approved the company's at-home test for genetic variants linked to the disease.) But genetic risk is complicated, writes Gizmodo's Kristen Brown, who also outlines both the skepticism and support.
Withdrawal: Many people struggle to stop taking antidepressants, meaning they are on the drugs for longer than they were initially intended, the NYT's Benedict Carey and Robert Gebeloff report. "Yet the medical profession has no good answer for people... no scientifically backed guidelines, no means to determine who's at highest risk, no way to tailor appropriate strategies to individuals."
Satellite: The Environmental Defense Fund plans to launch its own satellite to detect the source of hard-to-spot methane leaks that contribute to global warming, per Nature's Jeff Tollefson.
https://www.axios.com/newsletters/axios-science-68aa3aeb-c9f1-4ce2-8abe-3f38e3ef6aab.html?chunk=4#story4
5. Something wondrous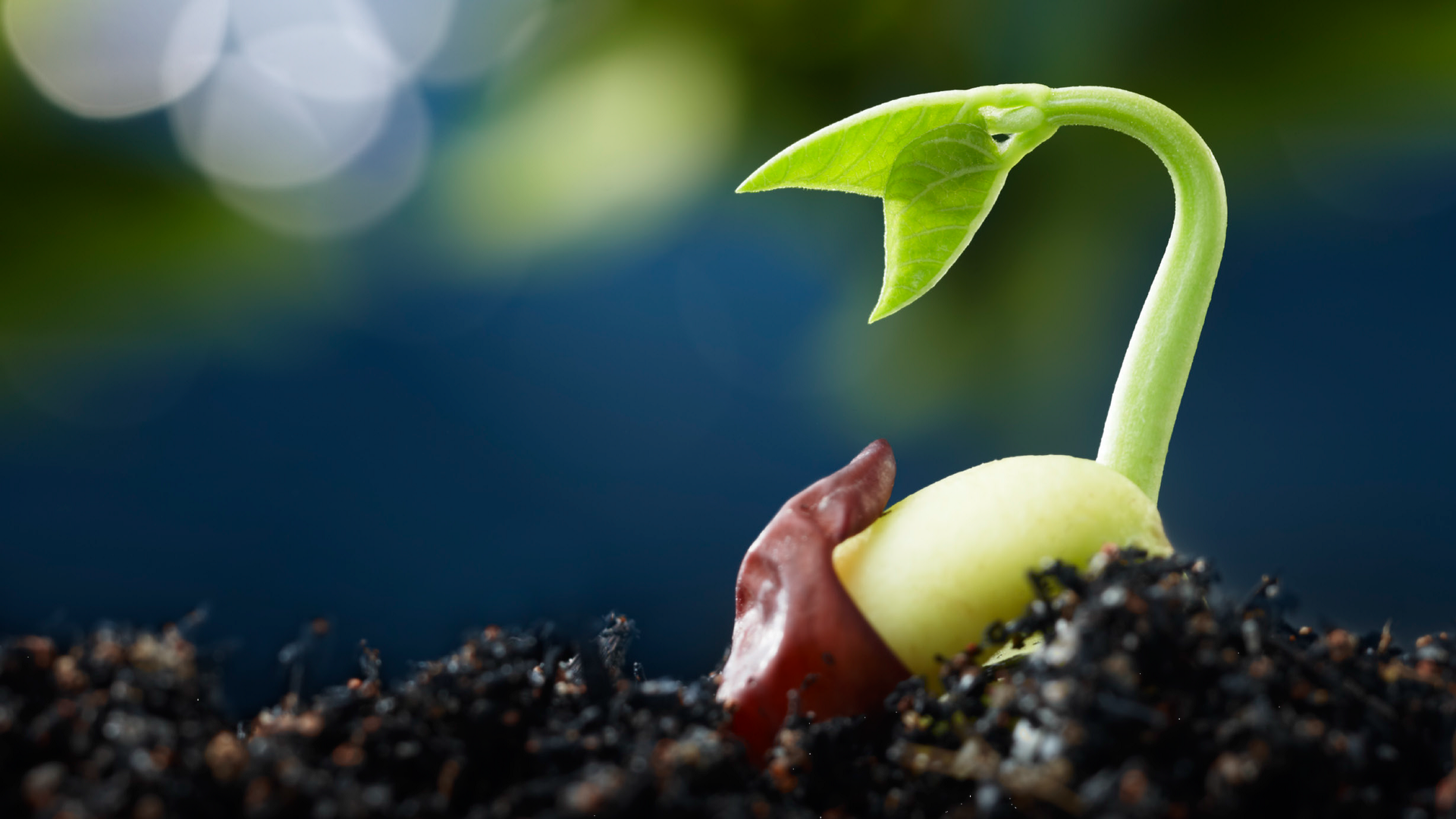 Right about now, there is a tug-of-war occurring underground. On the one hand, there is a plant hormone called abscisic acid (ABA) that is telling the cells in a seed to stay dormant. On the other, gibberellic acid (GA) is saying it's time to sprout.
The balance of the abundance of the two hormones controls when seeds germinate. By hedging their bets like this, seeds germinate at different times — an evolutionary move that can increase their chances of survival overall in stressful conditions.
But when it comes to crops, that variability can mean plants don't sprout and grow uniformly, which can come at an economic cost that affects food production and security.
"The global seed trade is valued at over $52 billion annually, and underpinning this is the crop trait of uniform seed germination."
— Iain Johnston, biomathematician, University of Birmingham, U.K.
So researchers are searching for ways to tweak the molecular circuitry responsible for generating noise in seeds.
What's new: Johnston mathematically modeled the behavior of ABA in Arabidopsis thaliana (or the thale cress, which is like the fruit fly of kingdom Plantae) and identified two possible pathways that could be tweaked via breeding or engineering. One might be to modulate the sensitivity of the cell's machinery to ABA. Another could be to alter the rate at which the genes that respond to ABA degrade.
What's next: Johnston says they need to modify the circuit and see how it changes the variability in dormancy. And, there are two big questions that need to be answered — whether what happens in Arabidopsis holds in crop plants and what is the exact mechanism ABA and GA use to signal the seeds.