Axios San Antonio
December 08, 2023
⛸️ Hello Friday! Thanks for starting your morning with us before you skate into the weekend.
Today's weather: A little too warm for December. High near 77.
Today's newsletter is 919 words — a 3.5-minute read.
1 big thing: CPS Energy bills on the rise again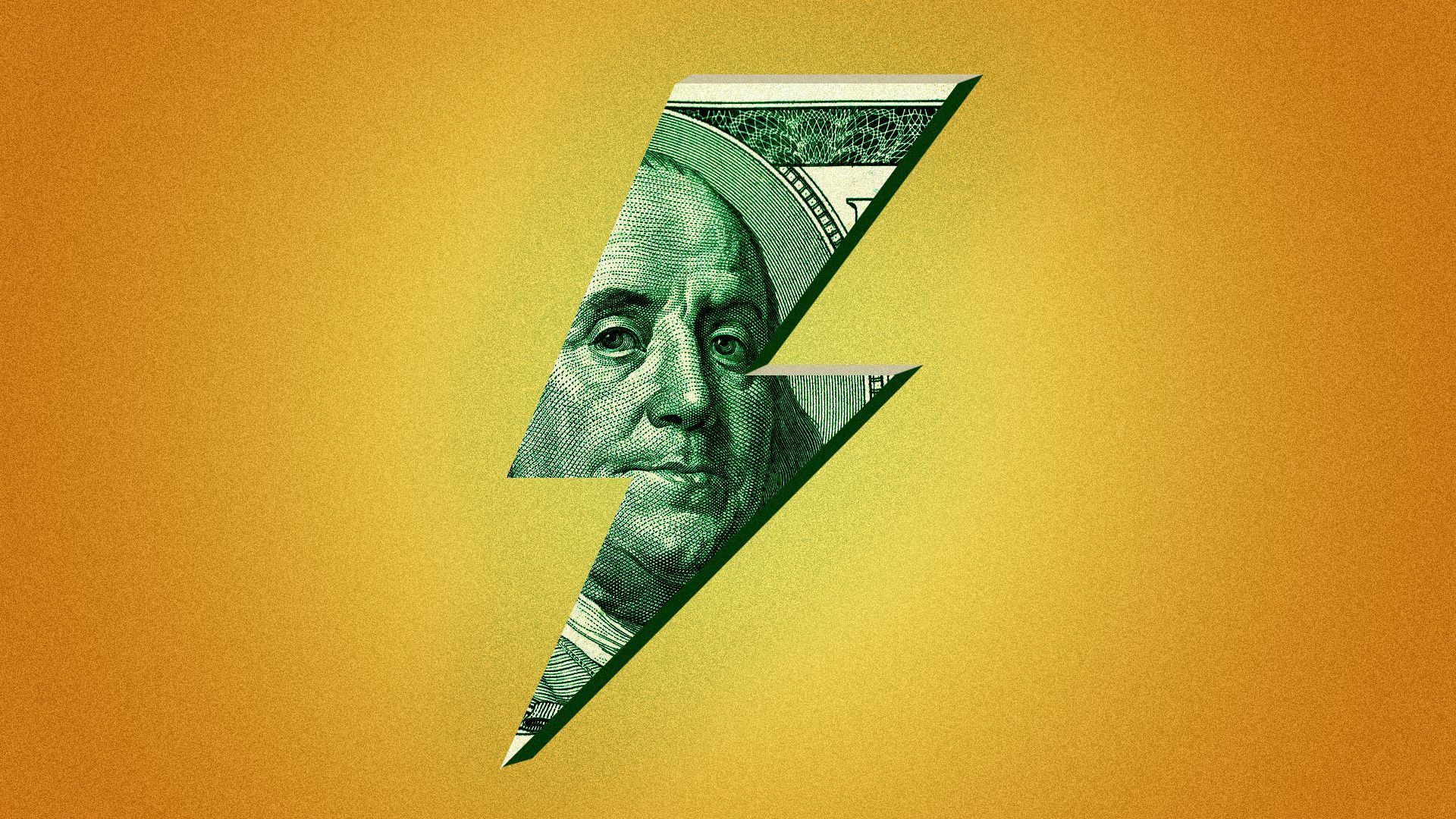 Energy bills will increase in the new year after the San Antonio City Council approved the second rate hike for CPS Energy in two years.
Why it matters: Utility officials have said the additional income will allow them to meet community expectations around reduced carbon emissions, reliability amid extreme weather and more.
But those who opposed the rate increase said CPS should first hire a consumer advocate and restructure its rates to ensure businesses that use the most power pay more, a long-time request from advocates.
The latest: The council's most progressive and conservative members — District 2 Councilmember Jalen McKee-Rodriguez, District 5 Councilmember Teri Castillo and District 10 Councilmember Marc Whyte — came together in opposing the rate hike in the final 8-3 vote yesterday, citing the burden on residents.
Whyte had proposed an amendment to cut the rate increase in half and fund the rest of what CPS needs through the city's annual budget. A vote on that amendment failed only narrowly, 6-5.
Details: The city-owned utility will raise rates by 4.25% effective in February. Officials say they will use the extra $85 million in annual revenue to replace aging technology and meet the power needs of a quickly growing city, among other upgrades.
By the numbers: The average residential bill will rise by about $4.45 per month, or $53 per year, according to CPS.
What they're saying: "I have no doubt that this proposed rate increase will damage the financial wellness of families, businesses and individuals all over the city," Debra Ponce, an organizer with the consumer and advocacy group Public Citizen, told the council.
The other side: "This is a relatively small rate increase," Mayor Ron Nirenberg said. "It's time to invest in our utility so it can be modernized, better equipped and better prepared to meet the demands and needs of our residents."
What's next: CPS will seek another rate increase, up to 5.5%, in two years.
2. Judge allows Texas woman's emergency abortion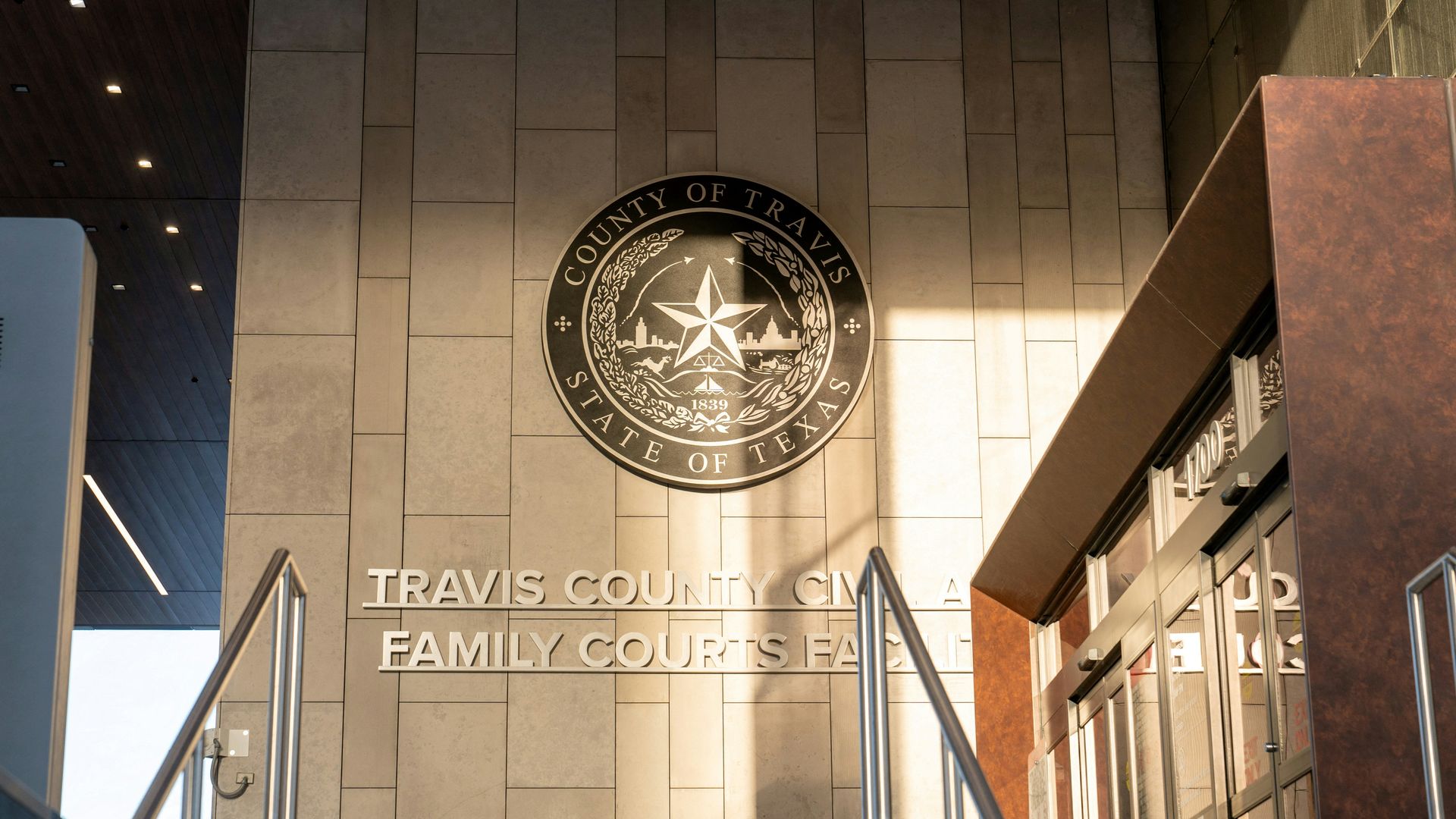 A Texas woman was granted permission yesterday to receive an emergency abortion despite a restrictive abortion ban that went into effect after Roe v. Wade was overturned.
Why it matters: The Travis County judge's ruling, in response to an emergency lawsuit, carves out a notable exception to the ban, but an impending ruling in the Texas Supreme Court will determine future cases, Axios' April Rubin reports.
The woman, Kate Cox, her husband, Justin Cox and her doctor, Damla Karsan, are protected by the court's ruling and don't face the threat of prosecution, according to the Center for Reproductive Rights, a plaintiff in the lawsuit.
Zoom in: Cox sued the state while in the middle of a medical emergency, as her pregnancy was affected by trisomy 18, a chromosomal syndrome linked to abnormalities in the body and low birth weights.
The fetus was expected to miscarry or result in a stillbirth or newborn death, which would have had implications for Cox's future fertility.
The other side: Attorney General Ken Paxton said yesterday's order "will not insulate hospitals, doctors, or anyone else, from civil and criminal liability for violating Texas' abortion laws."
What's next: The state could try to appeal the decision, Molly Duane, senior staff attorney at the Center, said yesterday.
But the court order gives Cox permission to receive her needed health care.
Go deeper: Texas woman sues to get emergency abortion
3. Inside the Loop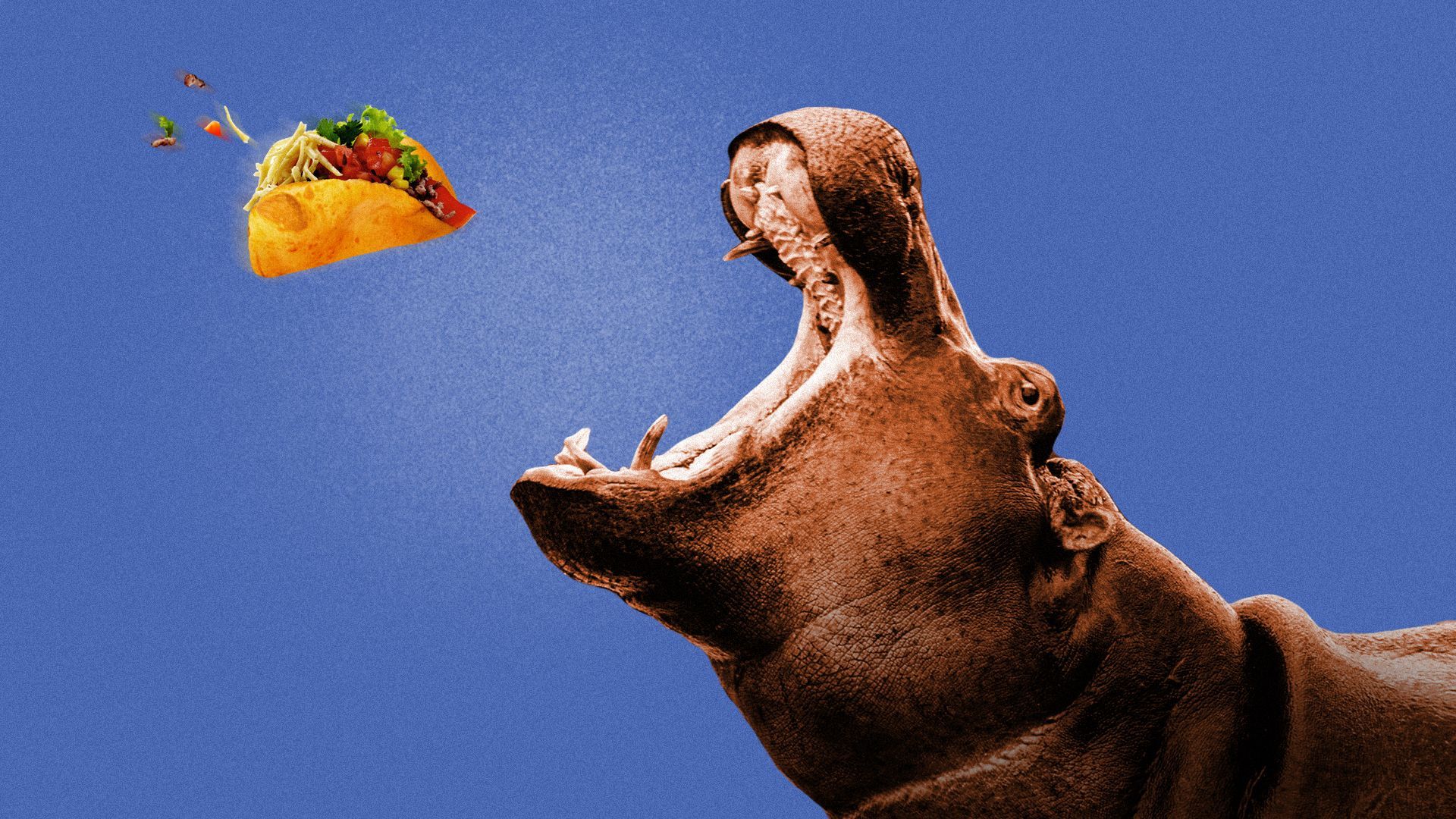 🎙️ Grupo Frontera, the award-winning Tejano/Norteño band from the Rio Grande Valley that's popular in San Antonio, performed on "Jimmy Kimmel Live!" this week. (Tejano Nation)
🧑‍🍳 A San Antonio 7th grader will compete in the "Kids Baking Championship" series on Food Network. The new season returns on Jan. 1. (SA Current)
😎 Adam Sandler visited the Pearl this week ahead of his show at the Frost Bank Center last night. The comedian stopped by Larder for some coffee. (MySA)
4. McDonald's spinoff CosMc's eyes San Antonio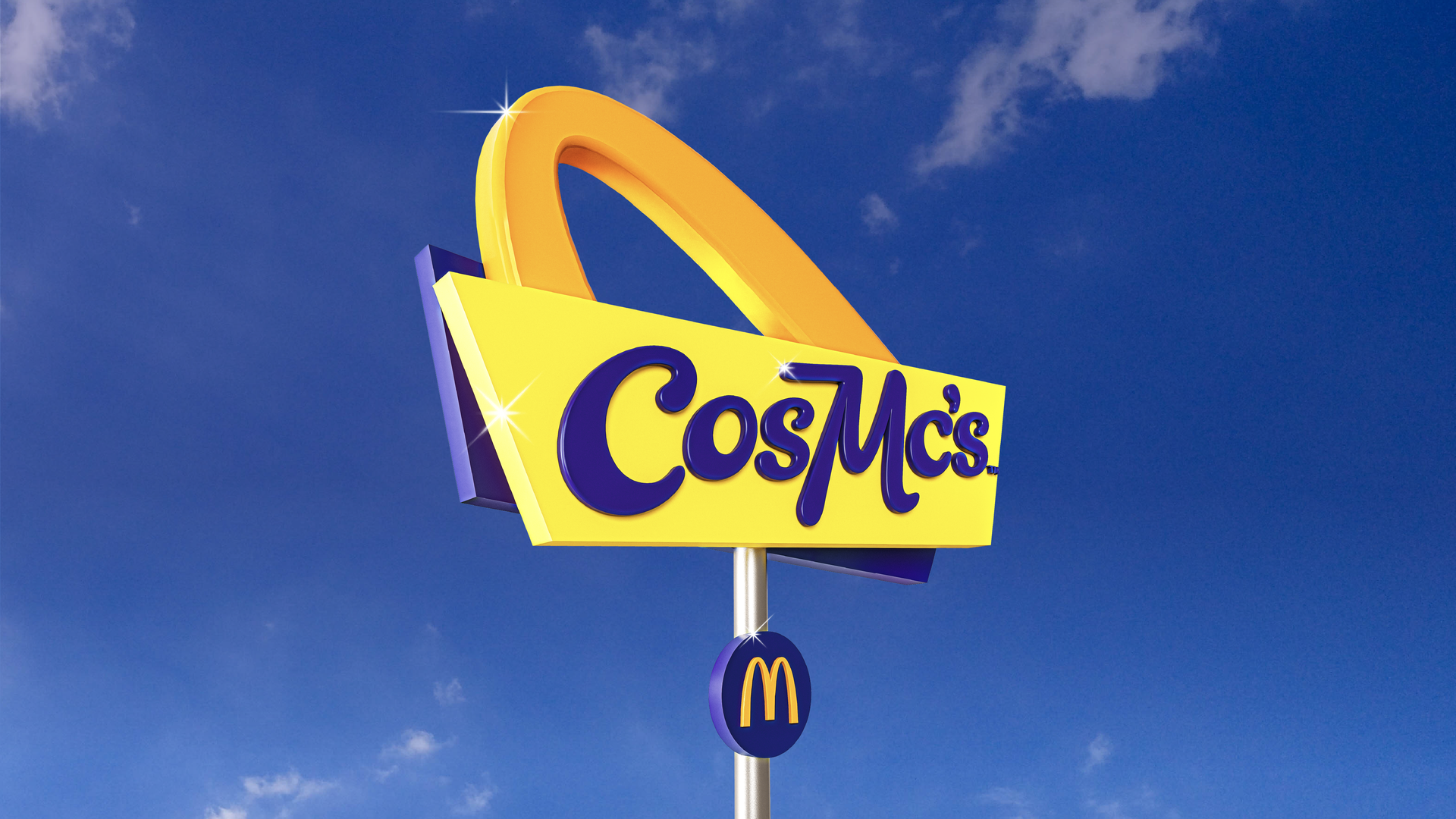 A McDonald's spinoff with a focus on beverages over burgers is opening its first location this week and has its eyes set on Texas in the future, Axios' Kelly Tyko reports.
Driving the news: The fast-food giant announced that the first CosMc's small-format concept restaurant will open near Chicago in Bolingbrook, Illinois.
Nine other locations in Texas — across the San Antonio and Dallas-Fort Worth metro areas — are expected to open by the end of 2024.
The CosMc's spinoff is named after a space alien character that McDonald's introduced in the 1980s.
What's happening: The menu includes specialty lemonades and teas, blended beverages and cold coffee — there are customizations ranging from popping boba and flavor syrups to energy and Vitamin C shots.
Drink items are Cherry Energy Slush, Tropical Spiceade, S'mores Cold Brew, Churro Frappe and Turmeric Spiced Latte.
5. Two, one, oh 🤩: Coffee + Culture Bakery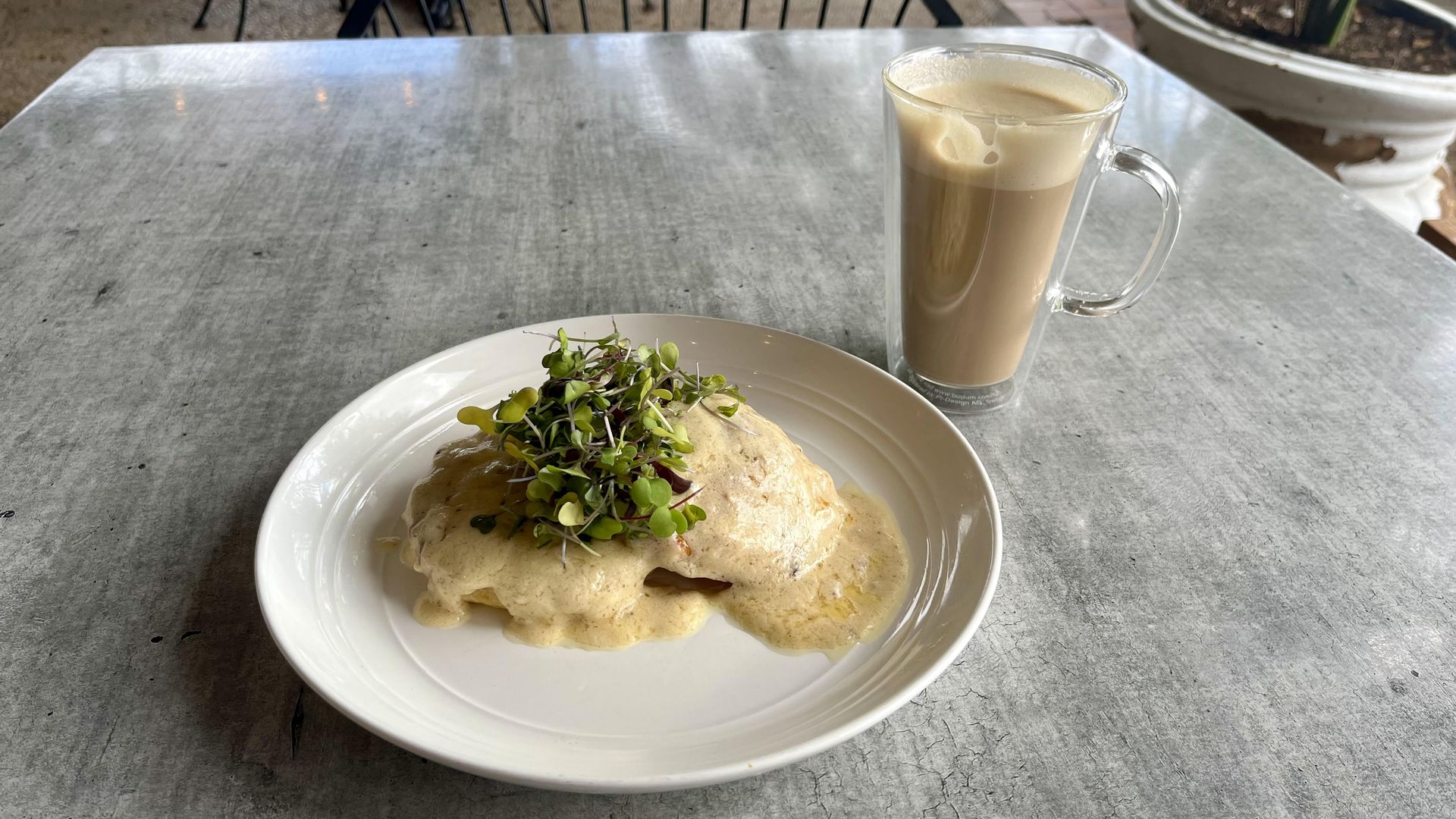 👋 Megan here. After two Axios San Antonio readers highly recommended Coffee + Culture Bakery, I knew I had to check it out.
I stopped by recently after a short hike at Phil Hardberger Park. The coffee shop is right by the park's Blanco Road entrance.
Details: I had a hard time choosing among all the food and bakery options. I ultimately opted for the biscuits and gravy after I discovered they could offer a vegetarian gravy.
I also ordered a chai latte.
Zoom in: And y'all, I was so impressed. The biscuits were freshly baked and firm yet soft. The gravy was full of cheesy umami flavor. The chai latte was well-spiced and not overly sweet.
Plus, the atmosphere was cozy, with comfortable pillows for the seating.
The bottom line: Run, don't walk, to get your food and coffee fix here.
Thanks to our editor Chloe Gonzales and copy editors Steven Patrick and Yasmeen Altaji.
🏙️ Madalyn is giving her out-of-town friend a tour of all the new spots in town today.
🥰 Megan is happy she got to have a holiday movie night with friends before December gets too crazy for everyone.