Axios Pro Rata
June 04, 2019
🚑 D.C. readers: Please join us for a healthcare and drug affordability discussion tomorrow morning at 8 a.m., moderated by Axios healthcare business reporter Bob Herman.
He'll interview Senators Chuck Grassley (R-IA) and Debbie Stabenow (D-MI), plus former FDA Commissioner Scott Gottlieb and Association for Accessible Medicines CEO Chip Davis.
Top of the Morning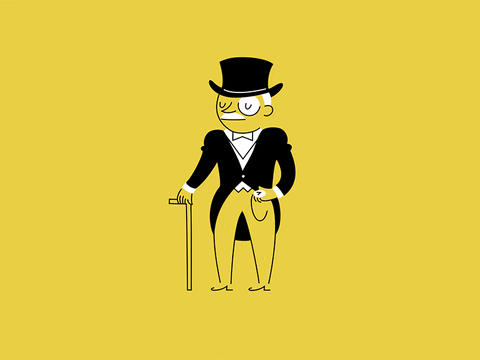 It's been nearly two years since this space began writing about possible antitrust actions against big tech, which was mostly greeted by two different types of reader replies:
Textual eye-rolls, usually with a subtext about how politicians don't have enough bipartisan spine.
Anger, suggesting Axios has latent hostility toward big tech and was creating controversy for the sake of clicks.
Since then, we've had the AT&T/Time Warner fight, lots of new data revelations about companies like Facebook, White House potshots at Amazon, and Democratic presidential candidates who've realized that corporate economic inequality is a good political stand-in for personal economic inequality.
Now we have legislative and regulatory inquiries into big tech platforms, including yesterday's House Judiciary Committee announcement that it will investigate possible monopolistic practices.
Three big-picture items:
Does this stay limited to one industry? There's been some talk of a tech-specific Glass-Steagall Act, but consensus is forming that American antitrust law needs a much more inclusive refresh. Consumer-focused tech is hardly the only U.S. industry with just a few dominant players.
Does this become an opportunity for startups? Even if big platforms like Amazon and Google aren't broken up, a big antitrust fight could prove unavoidably distracting — just like it once was for Microsoft.
Does this become a new risk factor for "unicorns" seeking to IPO? These companies aren't really startups anymore, often being valued by public markets in the tens of billions of dollars, and it's possible that new lines could be drawn through their existing "big tech" businesses.
The bottom line: Two years feels like forever ago, but chances are that these issues still won't be fully resolved in two years from now.
Also...
• Credit concerns: Craig Phillips, former Wall Streeter and current counselor to Treasury Secretary Steve Mnuchin, took to LinkedIn over the weekend:
"FSOC and all of its member agencies are vigilant in monitoring systemic risks, including the non-financial corporate debt market. Leveraged loans are $1.2 trillion of a total corporate debt market of over $9 trillion — so significant but not overwhelmingly so. We are watching performance, rating trends, coverage and covenant trends carefully."
Kicker: LevFin Insights says new leveraged loan covenants remained fairly loose in May, despite lower CLO issuance and deteriorating sentiment.
• On-demand analysts: Wall Street's unofficial quiet period on Uber is over, with at least 20 bank analysts initiating coverage earlier this morning.
Per Tipranks, 16 are "buys" and four are "holds." By my proprietary calculations, that means none are "sell."
🎧 Pro Rata Podcast sits down with Jonathan Swan to discuss his "Axios on HBO" interview of Jared Kushner, including what he learned and what was left on the cutting room floor. Listen here.
The BFD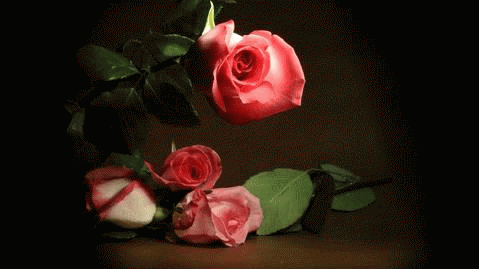 FTD (Nasdaq: FTD), the Illinois-based flower delivery network, yesterday filed for Chapter 11 bankruptcy protection and agreed to sell its North America and Latin America businesses (including ProFlowers) to Nexus Capital Management for $95 million. It also will sell its UK-based Interflora unit to The Wonderful Co. for $59.5 million and signed letters of intent to sell its Personal Creations and Shari's Berries businesses to undisclosed buyers.
Why it's the BFD: Because this is really about an earlier, much-hyped deal gone bad. FTD in 2014 paid $430 million to buy ProFlowers, so it could move big into non-floral gifting and increase its share of the e-commerce consumer flowers business from 8% to 18%. But it struggled to service the merger's $120 million in debt, ultimately unable to make payments due this past weekend.
Bottom line: "The deep-rooted middleman for the florist industry traces its lineage to 1910, when it started as a network of U.S. florists who used telegraph communication to trade out-of-town orders, according to the court declaration.It operated as a not-for-profit until 1994, when it was acquired by Perry Capital." — Jeremy Hill, Bloomberg
Venture Capital Deals
• Real Capital Analytics, a New York-based provider of commercial real estate data and analytics, raised $115 million from Susquehanna Growth Equity. www.rcanalytics.com
• Highspot, a Seattle-based sales enablement platform, raised $60 million in Series D funding. Iconiq Capital led, and was joined by return backers Madrona Venture Group, OpenView Venture Partners, Salesforce Ventures and Shasta Ventures. www.highspot.com
• FloSports, an Austin, Texas-based live sports streaming service, raised $47 million from Discovery Inc., Causeway Media Partners, Fertitta Capital and DCM Ventures. http://axios.link/vDUv
• Kukui, a Roseville, Calif.-based marketing and CRM platform for the auto industry, raised $27 million in Series A funding from SSM Partners. www.kukui.com
• WorkSpan, a Foster City, Calif.-based business marketing network, raised $27 million in Series B funding. Redline Capital led, and was joined by Mayfield and M12 Ventures. http://axios.link/Scwb
⛽ LevelTen Energy, an online marketplace for consolided renewable energy projects, raised $20.5 million. Prelude Ventures led, and was joined by Exelon, Equinor, Total SA, Element 8, Founders' Co-op, Techstars Ventures and Wireframe Ventures. http://axios.link/HWYY
• AdHawk, a New York-based digital marketing startup focused on SMEs, raised $13 million in Series B funding. Entrée Capital led and was joined by Accomplice and Table Management. http://axios.link/7VVA
• Onna, a Barcelona-based data centralization startup, raised $11 million in Series A funding. Dawn Capital led, and was joined by Dropbox, the Slack Fund, and return backer Nauta Capital. http://axios.link/LmkQ
• AnyRoad, a San Francisco-based experience relationship management startup, raised $9.2 million in Series A funding. Andreessen Horowitz led, and was joined by seed backers Rally Ventures and Precursor Ventures. www.anyroad.com
• Moleaer, a Los Angeles-based maker of nanobubble generators, raised $5 million. ADM Capital led, and was joined by return backer Energy Innovation Capital. http://axios.link/XbZ0
• Fluree, a Winston-Salem, N.C.-based developer of a blockchain-based data management platform, raised $4.7 million in seed funding led by Rise of the Rest. http://axios.link/BucW
• Tink, a Swedish open-banking platform, raised an undisclosed amount of funding from PayPal. It previously raised around $80 million from firms like Sunstone Capital and Insight Partners. http://axios.link/iqMU
Private Equity Deals
• Alogent, a Georgia-based portfolio company of Battery Ventures, acquired the FinanceGenius consumer lending software assets of IntelliEngines. www.alogent.com
• Angeles Equity Partners bought APCT, a Santa Clara, Calif.-based maker of quick-turn printed circuit board prototypes. www.apctinc.com
• Ascensus, a Dresher, Penn.-based portfolio company of Aquiline Capital Partners and Genstar Capital, acquired United Retirement Plan Consultants, a Dublin, Ohio-based provider of retirement plan design, consulting and administration services. www.ascensus.com
• Bestop, a Louisville, Ky.-based portfolio company of Kinderhook Industries, acquired Softopper, a Boulder, Colo.-based maker of convertible soft tops for light-duty pickup trucks and SUVs. www.bestop.com
• BlackRock and Eurazeo have submitted takeover bids for European call center operator Webhelp, which is being sold by KKR for around €2 billion, per the FT. http://axios.link/MH7P
• Bonaccord Capital Partners, a unit of Aberdeen Standard Investments, acquired a passive minority stake in MSouth Equity Partners, an Atlanta-based private equity firm focused on the lower middle markets. www.msouth.com
• Bregal Sagemount invested in Procurement Advisors, an Atlanta-based group purchasing organization. www.procurementadvisors.com
• EQT Infrastructure dropped it's $3.3 billion takeover offer for Australian telco Vocus Group (ASX: VOC), without providing a specific reason. http://axios.link/DgAs
• GCOM Software, an Albany, N.Y.-based portfolio company of Sagewind Capital, acquired Gantech, a provider of tech and consulting services to The State of Maryland. www.gcomsoft.com
• High Road Capital Partners acquired John Henry Foster Minnesota, an Eagan, Minn.-based distributor of compressed air systems and fluid power components. www.jhfoster.com
• Hopu Investment Management is in "advanced talks" to buy a $7 billion minority stake in Chinese household appliance maker Gree Electric Appliances, per Bloomberg. http://axios.link/O9XB
⛽ Incline Equity Partners acquired Unified Power, a Terrell, Texas-based provider of uninterruptible power supply equipment, from Pfingsten.
• Latham Pool Products, a Latham, N.Y.-based in-ground pool manufacturer backed by Pamplona Capital Management and Wynnchurch Capital, invested in Narellan Pools, the largest pool supply company in Australia and New Zealand. www.lathampool.com
• Main Street Capital bought Trantech, an Edgefield, S.C.-based radiator manufacturer, from Industrial Opportunity Partners. www.trantechradiators.com
• Olympus Partners acquired the land animal protein unit of pet food ingredients company 3D Corporate Solutions. www.3dsolutions.com
• Providence Strategic Growth invested in ThreatConnect, an Arlington, Va.-based security operations platform. www.threatconnect.com
🚑 WindRose Health Investors completed an equity recap of Lykan Bioscience, a Hopkinton, Mass.-based provider of production and logistics solutions for life sciences companies focused on cell and gene therapies. www.lykanbio.com
Public Offerings
• Fiverr, an Israel-based freelance work marketplace, set IPO terms to 5.3 million shares at $18-$20. It would have a fully-diluted market value of $635 million, were it to price in the middle, and plans to trade on the NYSE (FVRR) with JP Morgan as lead underwriter. The company reports a $36 million net loss on $75.5 million in revenue for 2018 and had raised around $110 million in VC funding from Bessemer Venture Partners (14.9% pre-IPO stake), Accel (12.1%), Square Peg Capital (11.3%), Qumra Capital (7%) and ION Crossover Partners (5.9%). http://axios.link/C1B6
🚑 Inhibrx, a La Jolla, Calif.-based developer of biologic immunotherapeutics, filed for a $75 million IPO. It plans to trade on the Nasdaq (INBX) with Evercore ISI as lead underwriter, and has raised over $80 million from firms like RA Capital and Viking Global Investors. http://axios.link/A3tg
• Volkswagen said it plans to float its Traton trucks unit on both the Frankfurt and Nasdaq Stockholm exchanges. http://axios.link/NYKg
Liquidity Events
• Tonka Bay Equity Partners sold AppleWhite, a Dubuque, Iowa-based dental services organization, to Cincinnati-based Cordental. www.applewhitedentalpartners.com
More M&A
🚑 Coloplast, a listed Danish medical device maker, launched a strategic review of its urology division, which reportedly could fetch over $1 billion. http://axios.link/lO4N
⛽ Infrastructure Investments Fund, advised by J.P. Morgan Investment Management, agreed to buy Texas utility El Paso Electric (NYSE: EE) for $2.78 billion in cash, or $68.25 per share (17.3% premium on Friday's close). http://axios.link/DqQQ
Fundraising
• Israel Investment Partners, an Israeli private equity firm, said it expects to close its debut fund with $500 million. www.iip.co.il
• Origami Capital Partners is targeting $500 million for its fourth special situations fund, per Buyouts. http://axios.link/qi8a
• Patamar Capital, a San Francisco-based VC firm focused on Asian startups, is raising $150 million for its second fund, per an SEC filing. www.patamar.com
• Runa Capital is raising $100 million for its third early-stage VC fund, per an SEC filing. www.runacap.com
It's Personnel
• Credit Suisse named former CLSA chair Tang Zhenyi as CEO of China operations. http://axios.link/5YZV
• Andrew Gitkin joined Raymond James as co-head of healthcare investment banking. He previously led West Coast biotech investment banking for Piper Jaffray.
• J.P. Morgan reportedly named Xavier Bindel as head of EMEA tech investment banking. http://axios.link/LdJg
• Palladium Equity Partners promoted Chris Allen and Leon Brujis to managing directors and Alex Funk to principal. www.palladiumequity.com
• SK Capital Partners hired Jonathan Borell (ex-Sun Capital) as a managing director, Shawn Abrams (Arsenal Capital Partners) as an operating director, Dan Lory (KayBanc Capital Markets) as a VP and Blake Shapskinsky (Tailwind Capital) as an associate. www.skcapitalpartners.com
Final Numbers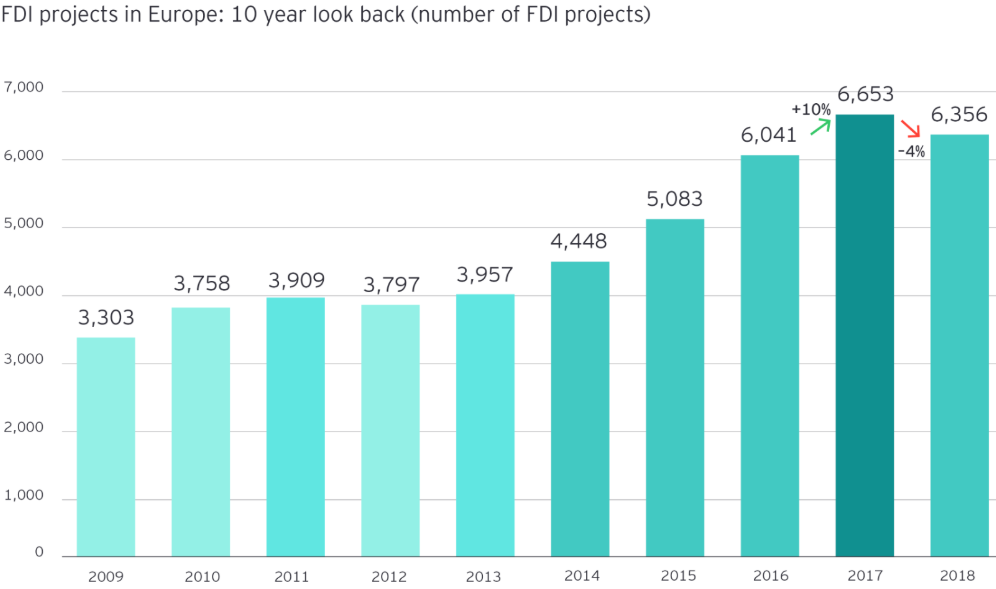 More from EY:
Europe's foreign direct investment decline in 2018 came against a backdrop of global FDI growth (4%).
Intra-European FDI was down 2%, while non-European FDI was off by 8%.
The biggest losers for European FDI were Germany and the UK.
38% of EY survey respondents called Brexit the most significant risk to Europe's investment attractiveness over the next three years, up from 30% a year ago.
🙏 Thanks for reading Axios Pro Rata. Please ask your friends, colleagues and bartenders to subscribe by going here.