Axios Pro Rata
July 25, 2017
Top of the Morning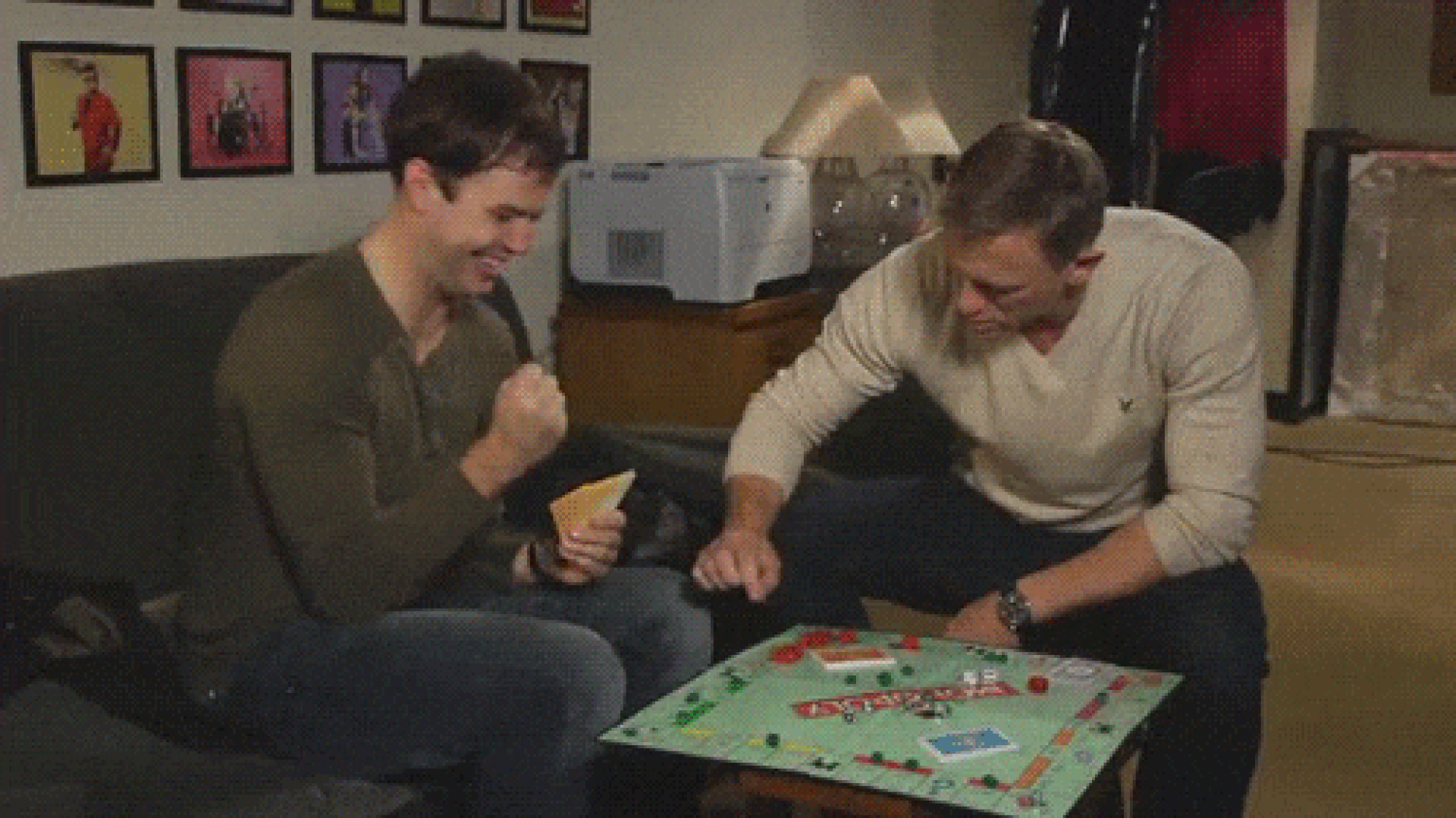 Congressional Democrats have decided that bashing big business is their path back to power, with a new populist message that borrows heavily from both Donald Trump and Teddy Roosevelt.
Message: The "Better Deal" plan released Monday is aimed at eliminating corporate monopolies, whether created organically or via large mergers. It claims that such concentration of economic power is a net negative for employment, competition, and consumer choice. The bigger the badder.
More granular: Democrats now want the FTC and other regulators to presume that large mergers are de facto anti-competitive, and that it's incumbent on the applicants to prove otherwise. They also want regulators to keep an eye on already-merged companies, in order to ensure compliance with terms of approval, and to create a new "consumer competition advocate" that would field complaints about, and investigate, potentially exploitative practices.
Per Axios' David McCabe: A Senate Democratic aide said that "large" deals would be a measure of both value and the market share involved, but no specifics have yet been determined. The aide added that they were looking generally at changes that could be enacted through law rather than at the regulator level.
Strange bedfellows: This might be an area in which Democrats and The White House's Bannon wing see eye-to-eye, and stand in opposition to GOP orthodoxy. If that sort of alliance were to form, it could send shivers from Wall Street to Silicon Valley.
Numbers: The FTC has only sued to block two mergers since Trump took office: DraftKings/FanDuel and Sanford Health/Mid Dakota Clinic.
What's next? Likely nothing too substantive in the short-term, particularly given that Democrats are not in a great position to insist on hearings or oversight investigations. But the AT&T-Time Warner deal could prove a political flashpoint. If regulators let it go through, then Democrats can use it as a potent campaign prop, given that cable companies and Internet service providers are barely more popular than Congress itself. If they block it — a move favored by then-candidate Trump — then it could help give the "Better Deal" platform more pragmatic validity.
Read more: How we got here and what it may mean for both tech and private equity.
• Slack scoop: SoftBank and Accel Partners are expected to co-lead a big new funding round for Slack, Axios has learned from multiple sources. An earlier Recode report was that the corporate collaboration company was raising $500 million at a $4.5 billion pre-money valuation. Accel is an existing investor, but this would be a relatively out-sized check. Other insiders also are expected to participate, although the deal is not yet closed.
• Flynn-flam: Former National Security Advisor Michael Flynn is not currently providing consulting services to either The Blackstone Group nor Francisco Partners, per spokespeople for both firms.
• LP land: Kevin SigRist has resigned as chief investment officer for the $94 billion North Carolina Retirement System, . The move "surprised" NC Treasurer Dale Folwell, but perhaps Folwell should look in the mirror.
The BFD
Convoy, a Seattle-based network that connects trucking companies with freight shippers, has raised $62 million in Series B funding. Y Combinator's Continuity Fund led the round, with partners Anu Hariharan and Ali Rowghani joining the Convoy board of directors. Other backers include Bill Gates' Cascade Investments, Mosaic Ventures, Barry Diller and Greylock Partners.
Why it's the BFD: This is all about efficiency, in terms of reducing the amount of time that trucks drive empty (which Convoy CEO Dan Lewis estimates to be 40%). Decreasing such vacancies could become a major margin improvement tool for trucking companies, as they continue to wait for the advent of autonomous vehicles.
Flashback: On Friday we reported that YC Continuity is "now willing to selectively back companies that didn't participate in its accelerator program," adding that it already had one such unannounced transaction. Well, this is it. Anu Hariharan tells Kia that such deals will be rare and still come via the YC network even if not incubated within YC. As for why Convoy, she cited a large market opportunity born of the trucking industry's historic lack of innovation.
Bottom line: "The U.S. trucking industry, which exceeded $700 billion in 2015 with freight volume expected to grow another 3% in 2017, has traditionally used brokers to help facilitate transactions between trucking companies and shippers. But that process, from finding to matching to pricing jobs, is often done manually. Convoy is bringing automation to that workflow." – Taylor Soper, GeekWire
Venture Capital Deals
• SimilarWeb, an Israel-based provider of web and mobile analytics, has raised $47 million in growth equity funding at around an $800 million valuation. Viola Growth led the round, and was joined by Saban Ventures and CE Ventures. http://bit.ly/2tGdGYP
🚑 Effector Therapeutics, a San Diego-based developer of oncology drugs, has raised $38.6 million in Series C funding. Pfizer Venture Investments led round, and was joined by Alexandria Venture Investments, USVP, Abingworth, Novartis Venture Fund, SR One, The Column Group, Altitude Life Science Ventures, Sectoral Asset Management, Abbvie Biotech Ventures, BioMed Ventures and Astellas Ventures. http://bit.ly/2tVIiAT
• Beqom, a Switzerland-based provider of employee compensation management and performance software, has raised $35 million in equity funding from Goldman Sachs. www.beqom.com
• Iguazio, an Israeli provider of real-time edge analytics, has raised $33 million in Series B funding. Pitango Venture Capital led the round, and was joined by Verizon Ventures, Robert Bosch Venture Capital, CME Ventures and return backers Magma Venture Partners, JVP and Dell Technologies Capital. http://bit.ly/2ut1U2w
• Duolingo, a Pittsburgh-based language learning company that translates websites into English, has raised $25 million in Series E funding at a $700 million post-money valuation led by Drive Capital. Existing backers include Capital G, Kleiner Perkins Caufield & Byers, NEA and Union Square Ventures. http://bit.ly/2gZb426
⛽ Power Survey and Equipment, a Montreal-based developer of power factor correction and harmonic filtering technologies, has raised US$24 million in Series A2 funding from EnerTech Capital, Investissement Québec, Cycle Capital Management, Fonds de solidarité FTQ and BDC Capital. www.powersurvey.com
• PerimeterX, a San Mateo, Calif.-based provider of behavior-based threat protection technology, has raised $23 million in Series B funding. Canaan Partners led the round, and was joined by return backers Vertex Ventures and Data Collective. www.perimeterx.com
• Nyotron, an Israeli developer of anti-virus software, has raised $21 million in new VC funding led by DGB Investments. http://bit.ly/2ut52LY
🚑 Sebacia, a Duluth, Ga.-based developer of an in-office procedure to treat acne, has raised $20 million in Series D funding from Salem Partners and return backers Versant Ventures, Domain Associates, Accuitive Medical Ventures and Partners Healthcare Innovation Fund. The company also secured a $16 million debt facility from Hercules Capital. www.sebacia.com
• Workato, a Cupertino, Calif.-based provider of enterprise integration process automation solutions, has raised $16 million in Series A funding. Storm Ventures led the round, and was joined by Salesforce Ventures and Workday Ventures. http://tcrn.ch/2uvIg72
• Prospera, an Israel-based digital farming startup, has raised $15 million in Series B funding. Qualcomm Ventures led the round, and was joined by Cisco Investments, ICV and return backer Bessemer Venture Partners. http://tcrn.ch/2tWemog
🚑 Circulation, a Boston-based provider of on-demand non-emergency healthcare transportation, has raised $10.5 million in Series A funding. Flare Capital Partners and The Providence Service Corp. co-led the round, and were joined by Boston Children's Hospital, Echo Health Ventures, Intermountain Healthcare Innovation Fund, Humana and NextGen Venture Partners. http://bit.ly/2uTfAF1
• Expert360, an Australian online freelancer marketplace for enterprise consultants, has raised US$10 million in new VC funding. AirTree Ventures led the round, and was joined by Singapore's Frontier Ventures. http://tcrn.ch/2tTplhY
• Bricata, a Columbia, Md.-based provider of network security solutions, has raised $8 million in new equity funding led by Edison Partners. www.bricata.com
• SnapTravel, a platform for booking hotel rooms via SMS or Facebook Messenger, has raised $8 million in Series A funding. iNovia Capital led the round, and was joined by seed backers Bee Partners, Hedgewood and Lightbank. http://tcrn.ch/2tUnKbG
🚑 Rodeo Therapeutics, a Seattle-based developer of therapies to promote tissue regeneration and repair, has raised $5.9 million in Series A funding. Backers include Accelerator Corp., AbbVie Ventures, Alexandria Venture Investments, ARCH Venture Partners, Eli Lilly and Co., Johnson & Johnson Innovation, Watson Fund, WRF Capital and WuXi AppTec. http://bit.ly/2v2Q8xF
• BentoBox, a New York-based startup that helps restaurants build websites, has raised $4.8 million in Series A funding. Bullpen Capital led the round, and was joined by Launch Capital, RiverPark Ventures and individual angels. http://tcrn.ch/2eHPzlG
• Grabr, a San Francisco-based platform for purchasing international goods, has raised $2.7 million in seed funding. SignalFire led the round, and was joined by FF Angel, NFX Guild, Global Founders Capital and individual angels. http://tcrn.ch/2uUbUCT
• Urbanbase, a South Korea-based developer of VR tools for interior design, has raised $1.8 million in Series A funding from CKD Venture Capital, Magellan Technology and Capstone Partners. http://tcrn.ch/2tyh4km
• Ibotta, a Denver-based shopping app, has raised an undisclosed amount of new funding led by GGV Capital. www.ibotta.com
Private Equity Deals
• The CapStreet Group has acquired Marco Group International, a Davenport, Iowa-based manufacturer and distributor of surface preparation equipment, parts and supplies to industrial contractors. No financial terms of the majority recap were disclosed. www.marcousa.com
🚑 Centre Partners has acquired two Mid-Atlantic ophthalmology practices, Chesapeake Eye Care and Laser Center and Whitten Laser Eye, and merged them under a platform called Chesapeake Eye Care Co. No financial terms were disclosed. www.chesapeakeeyecare.com
🚑 Gurnet Point has completed its previously-announced $209 million take-private acquisition of Innocoll Holdings, an Irish developer of collagen-based pharmaceutical products and devices. www.innocoll.com
🚑 The Riverside Company has invested an undisclosed amount into ComForCare, a Bloomfield Hills, Mich.-based franchisor of home and elder care agencies. http://bit.ly/2v3IqTU
• RoadSafe Traffic Systems, a Chicago-based portfolio company of ORIX Capital Partners and Aperion Management, has acquired Beth's Barricades, a Pittsburgh-based provider of traffic control services and products. No financial terms were disclosed. www.roadsafetraffic.com
Public Offerings
• Venator Materials, a Texas-based pigments and additives company being spun off by Huntsman Corp. (NYSE: HUN), has set its IPO terms to 22.7 million share being offered at between $20 and $22 per share. It would have a fully-diluted market value of around $2.2 billion, were it to price in the middle of its range. The company plans to trade on the NYSE under ticker symbol VNTR, with BofA Merrill Lynch listed as left lead underwriter. Venator reports a $77 million net loss on $2.3 billion in revenue for 2016. www.venatorcorp.com
Liquidity Events
• Facebook (Nasdaq: FB) has acquired Source3, a New York-based content rights management company. No financial terms were disclosed. Source3 had raised $4 million in seed funding led by Contour Venture Partners. http://tcrn.ch/2uSNnxE
• Priceline Group (Nasdaq: PCLN) has completed its previously-announced acquisition of Momondo Group, a London-based operator of travel sites Momondo and Cheapflights, for $550 million in cash from shareholders like Great Hill Partners. http://bit.ly/2uwxJpK
More M&A
• Refresco, a listed Dutch beverage bottler, has agreed to acquire the beverage bottling business of Canada's Cott Corp. (TSX: BCB) for $1.25 billion. http://reut.rs/2tzncJa
👡 Michael Kors (NYSE: KORS) has agreed to acquire British luxury shoemaker Jimmy Choo (LSE: CHOO) for $1.2 billion. https://bloom.bg/2tVbM1J
• Nasdaq Inc. has agreed to acquire Sybenetix, a London-based provider of behavioral analytics whose products are used by compliance departments to identify and prevent trader misbehavior. No financial terms were disclosed. http://reut.rs/2v3D9eL
⛽ QEP Resources (NYSE: QEP) has agreed to sell its natural gas assets in Wyoming to Pinedale Energy Partners, a unit of Exelon Corp. (NYSE: EXC), for around $740 million. http://reut.rs/2tGoZQF
⛽ SoftBank Group and Royal Dutch Shell are among several firms expected this week to submit first-round bids for Equis Energy, a Singapore-based renewable energy company that could be valued at upwards of $5 billion, according to Reuters. http://reut.rs/2uwdxEy
• Time Inc. (NYSE: TIME) is seeking to sell a majority stake in Essence, a monthly lifestyle magazine aimed at African-American women. http://on.wsj.com/2vBrYHk
Fundraising
• Aquiline Capital Partners, a New York-based private equity firm focused on financial services, has closed a new tech growth fund with $190 million in capital commitments. www.aquiline-llc.com/atg
• The Carlyle Group is planning to target $15 billion for its seventh U.S. buyout fund, according to Bloomberg. https://bloom.bg/2uuimhp
It's Personnel
• Harvest Partners SCF has hired Chris Schaller (ex-Ares Management) as a vice president, and promoted Chris Peyser to vice president. www.harvestpartners.com
• Jan Wolter has joined German VC firm Target Partners as a venture partner. He currently is managing director for Europe at software testing company Applause, and previously was co-founder and CEO of Testhub. www.targetpartners.de
Final Numbers: Ad tech troubles