https://www.axios.com/newsletters/axios-pro-rata-89126e99-ac30-43ef-9680-ddfe8e5bfa21.html?chunk=0#story0
Top of the Morning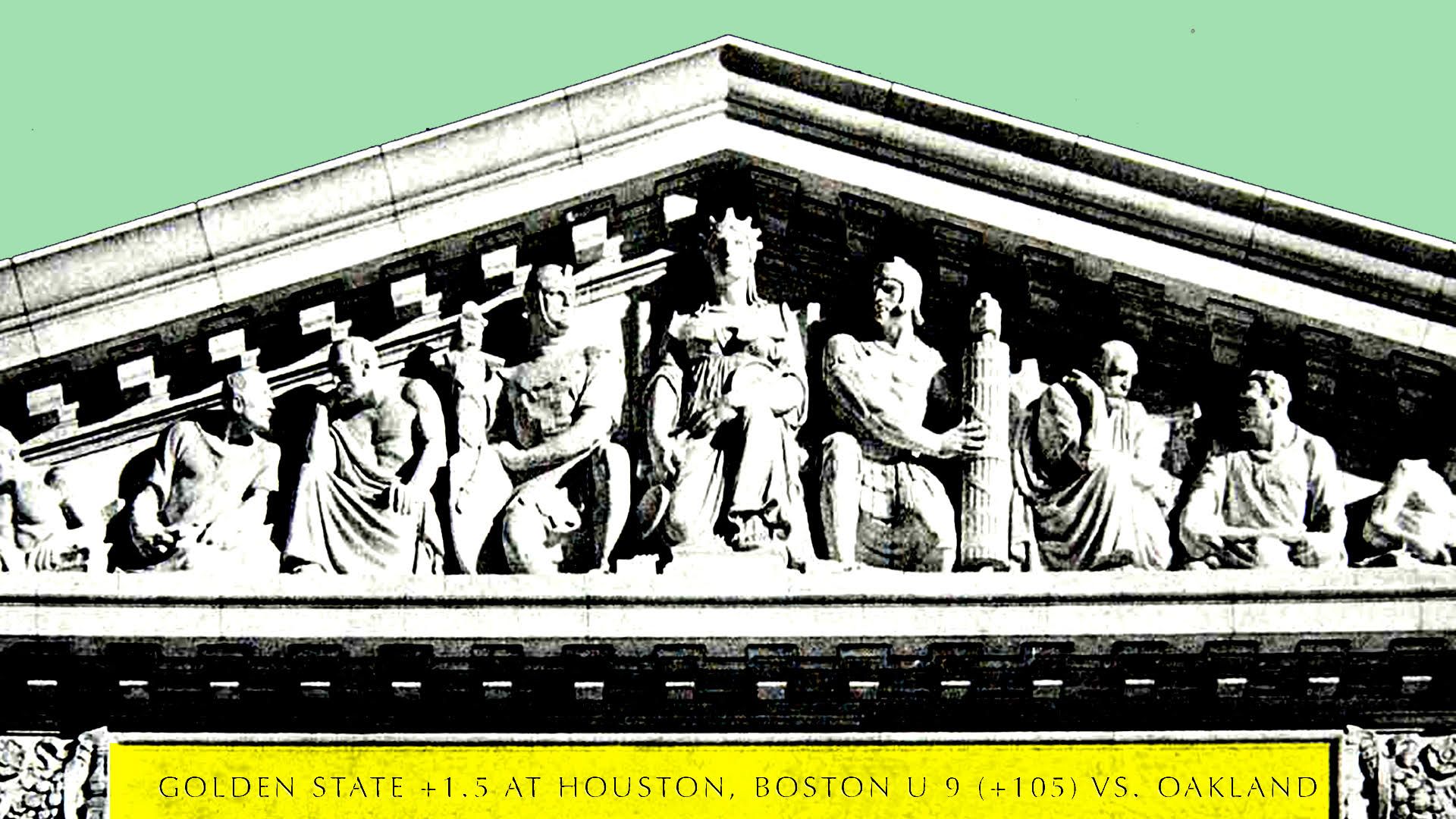 Illustration: Rebecca Zisser/Axios
The Supreme Court yesterday struck down a federal ban on sports betting, which makes me want to short Las Vegas and go long on most everything else:
Many states had been preparing for this ruling. Expect New Jersey to allow wagers in time for Celts vs. Warriors, with others soon to follow.
What's really needed, however, is a federal law for states that choose to participate. Perhaps something like The Game Act, a consumer protection bill originally proposed by Rep. Frank Pallone (D-NJ). He tells me that even though his legislation had early bipartisan support, it couldn't gain momentum until SCOTUS ruled.
Pallone also doesn't think sports betting will significantly increase, arguing that gamblers have always found a way. Expect him to be surprised.
This is a lifeline to daily fantasy sports companies like DraftKings and FanDuel, both of which will quickly move into the "game results" betting business. It also eventually lets them drop the absurd claim that they aren't gambling platforms.
The NBA and other sports leagues will be emboldened to demand a piece of the action, but it remains unclear how they will go about it outside of their own arenas (MSG Casino?). If figured out, this could offset possible TV revenue declines.
VCs are going to get deluged with sports betting-related startups.
The struck-down statute did not define "sports," which means betting may soon be allowed on all sorts of contests. That should include e-sports, which makes me wonder if this is the next market for Amazon (owner of Twitch) to conquer.
Axios' Mike Sykes spoke to Scott Cooley, a spokesman at sportsbook BetDSI, who said: "This decision is going to send e-sports into another stratosphere. The offshore market has offered e-sports odds, futures and props for a handful of years. I believe you can bet on e-sports in Las Vegas occasionally, but the offerings are scant... One day it may be bigger than all of the traditional sports.
• Narrow optimism: Trump economic advisor Larry Kudlow this morning said at an Axios event that the odds of getting a better NAFTA deal were only 51/49. More highlights.
• Gender gap: It's not just that female founders are less likely than male peers to raise any venture capital. It's that even when female founders raise a first round, they're much less likely than are men to raise follow-on funding. Kia digs into the data.
• Secondaries: The WSJ reports that VC firm NEA is planning to sell up to $1 billion of portfolio assets to a new direct secondaries firm being launched by longtime general partner Ravi Viswanathan (who will leave NEA). Notes per sources:
This is not a done deal, as Viswanathan hasn't yet raised $1 billion nor have the two sides agreed on price. If it does go down, NEA would require a third-party fairness opinion.
This wouldn't be the first time a VC firm sells a secondary strip to itself or to an affiliated party, but it would be the largest such deal.
Most of the involved portfolio companies are older or came to NEA via since-departed partners.
LPs get immediate liquidity, and also lets some participate in forward-looking upside that would have a different ROI profile.
NEA partner Jon Sakoda originally was partnering with Viswanathan, but instead is planning to head up a GV-style corporate venture fund for a still-undisclosed company.
• Next act: Recode reports that longtime Kleiner Perkins partner Beth Seidenberg is leaving to launch her own VC firm. Not a huge surprise, as Seidenberg has been on a life sciences island within tech-focused KP for years. Some additional details on her plans, per a source familiar:
Seidenberg's new fund is targeting $350 million, with a $400 million hard cap.
It has premium terms of 2.5/25 (the latter of which could scale higher).
I don't yet know the name of her partner, except that he or she is a public company exec.
https://www.axios.com/newsletters/axios-pro-rata-89126e99-ac30-43ef-9680-ddfe8e5bfa21.html?chunk=1#story1
The BFD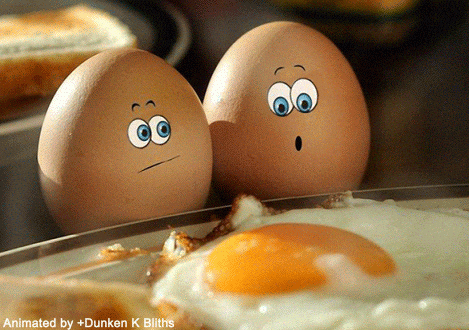 Good Eggs, a San Francisco-based online grocery for fresh products, has raised $50 million in new VC funding. Benchmark Capital led, with partner Bill Gurley joining the company's board of directors.
Why it's the BFD: Because this one of few startups that seems to have come out the other side of a massive restructuring, which included a financial recap, layoffs, market closures, top management changes and a realization thatGood Eggs is a food biz enabled by tech rather than a tech company involved with food. Plus, this round means that both Benchmark and Sequoia Capital (via Instacart) have returned to the sector site of their most public failure (Webvan).
Other investors: Index Ventures, Obvious Ventures, S2G Ventures, DNS Capital, Uprising and Collaborative Fund.
Key quote: "We spent the first eight months of 2016 solely focused on bedrock foundation, so the board didn't have a single conversation about growth." — Good Eggs CEO Bentley Hall to Axios.
https://www.axios.com/newsletters/axios-pro-rata-89126e99-ac30-43ef-9680-ddfe8e5bfa21.html?chunk=2#story2
Venture Capital Deals
🚑 Celsius Therapeutics, a Cambridge, Mass.-based drug developer focused on single-cell genomic sequencing, raised $65 million in Series A funding from Third Rock Ventures, GV, Heritage Provider Network, Casdin Capital and Alexandria Venture Investments. http://axios.link/t2k2
• Saildrone, an Alameda, Calif.-based provider of ocean data collected via an unmanned vehicle fleet, raised $60 million in Series B funding from Capricorn's Technology Impact Fund, Lux Capital, Social Capital and The Schmidt Family Foundation. www.saildrone.com
🚑 Qventus, a Mountain View, Calif.-based provider of operations management software for health systems, raised $30 million in Series B funding. Bessemer Venture Partners led, and was joined by New York-Presbyterian Hospital, Mayfield Fund and Norwest Venture Partners. www.qventus.com
• Auvik Networks, a Canadian provider of network monitoring and management software for managed service providers, raised C$20 million in Series C funding led by return backer OpenView. www.auvik.com
• TruValue Labs, a San Francisco-based provider of "AI-driven" ESG data, has raised $13.6 million in Series A funding. Katalyst Ventures led, and was joined by Hearst Financial Venture Fund, The Entrepreneurs' Fund and Sun Hung Kai Strategic Capital. www.truvaluelabs.com
• Beautiful.ai, a San Francisco-based provider of AI-driven visual design solutions, raised $11 million in Series B funding. Trinity Ventures led, and was joined by return backers Shasta Ventures and First Round Capital. www.beautiful.ai
• Welcome to the Jungle, a French job recruitment enabler, has raised around €7 million in VC funding from several firms that had the money, honey: XAnge, Bpifrance and Kima Ventures. http://axios.link/I9p7
• AnyDesk, a German provider of demote desktop software, raised €6.5 million in Series A funding led by EQT Ventures. http://axios.link/YGl8
• VidMob, a New York-based video creation platform, raised $6.4 million in new Series A funding (round total now $13.9m). You & Mr Jones was joined by return backers investors Manifest Growth, Interlock Partners, Acadia Woods and Macanta Investments. www.vidmob.com
• Choosy, an on-demand social shopping platform, raised $5.4 million in seed funding. NEA led, and was joined by Forerunner Ventures, Innovation Global Capital, Entrepreneurs Roundtable Accelerator, XFactor Ventures and Supernode Ventures. www.getchoosy.com
• Prisma, a Berlin and San Francisco-based startup focused on GraphQL, raised $4.5 million in seed funding led by Kleiner Perkins. http://axios.link/obtI
https://www.axios.com/newsletters/axios-pro-rata-89126e99-ac30-43ef-9680-ddfe8e5bfa21.html?chunk=3#story3
Private Equity Deals
👞 Charlesbank Capital Partners has agreed to acquire shoemaker Rockport Co. via a Chapter 11 bankruptcy process. http://axios.link/jF0Z
• Core Capital Partners has invested in Alpine Fire Engineers, a UK-based active fire suppression systems company. www.alpinefire.co.uk
• ESR, an Asia-focused logistics real estate company backed by Warburg Pincus, has raised $306 million in new equity funding from JD.com (Nasdaq: JD). http://axios.link/NjQ8
🚑 Manipal Hospitals and TPG Capital sweetened their offer for a stake in Indian hospital group Fortis Healthcare. This comes just days after Fortis agreed to a $268 million deal with Hero Enterprise Investment Office and Burman Family Office. http://axios.link/NvP7
https://www.axios.com/newsletters/axios-pro-rata-89126e99-ac30-43ef-9680-ddfe8e5bfa21.html?chunk=4#story4
Public Offerings
• Ebang, a Chinese maker of telecom and Bitcoin mining equipment, reportedly is prepping a Hong Kong IPO. http://axios.link/9CtW
• GEMS Education, a Dubai-based for-profit education company backed by The Blackstone Group, is prepping a London IPO instead of pursuing inbound private equity interest, per Bloomberg. http://axios.link/h14C
🚑 Kiniksa Pharmaceuticals, a Lexington, Mass.-based biotech company focused on inflammatory disease, set its IPO terms to 7 million shares at $17-$19. It would have a fully-diluted market value of around $905 million, were it to price in the middle. The pre-revenue company plans to trade on the Nasdaq (KNSA) with Goldman Sachs as lead underwriter, and has raised $320 in VC funding from firms like Baker Brothers and Arrowpoint Funds. www.kiniska.com
• Pluralsight, a Farmington, Utah-based professional learning platform, raised its IPO price range from $10-$12 to $12-$14. It still plans to offer 20.7 million shares and price later this week.
🚑 Polyphor, a Swiss cancer drug company, raised around $165 million in its Swiss IPO. Pre-IPO shareholders included Novartis Venture Funds, HBM Partners and Core Capital Partners. http://axios.link/sCaH
• Trinity Merger, a real estate-focused SPAC formed by Trinity Investments, raised $300 million in its IPO. http://axios.link/TVHa
https://www.axios.com/newsletters/axios-pro-rata-89126e99-ac30-43ef-9680-ddfe8e5bfa21.html?chunk=5#story5
Liquidity Events
• The Blackstone Group sold around an 8% stake in listed Indian IT outsourcer Mphasis for $220 million, per Bloomberg. http://axios.link/KpMu
⛽ Pegasus Capital Advisors has agreed to sell biofuels production company Pure Biofuels Del Peru to Valero Energy (NYSE: VLO). http://axios.link/aLMm
https://www.axios.com/newsletters/axios-pro-rata-89126e99-ac30-43ef-9680-ddfe8e5bfa21.html?chunk=6#story6
More M&A
• Avril of France has acquired a majority stake in Italian olive oil maker Costa d'Oro. http://axios.link/NFwa
• Hella, a listed German auto parts company, is in talks to sell its wholesale business. http://axios.link/O7KX
• Worldline (Paris: WLN) has agreed to acquire the payments unit of Swiss stock exchange operator SIX Group for $2.75 billion. http://axios.link/qRXs
https://www.axios.com/newsletters/axios-pro-rata-89126e99-ac30-43ef-9680-ddfe8e5bfa21.html?chunk=7#story7
Fundraising
• Ardian raised $800 million for its first infrastructure fund focused on the U.S. and other OECD American countries.
• Silverton Partners, an Austin, Texas-based VC firm, has closed its fifth fund with $108 million. www.silvertonpartners.com
https://www.axios.com/newsletters/axios-pro-rata-89126e99-ac30-43ef-9680-ddfe8e5bfa21.html?chunk=8#story8
It's Personnel
• Ted Eliopoulos is stepping down as chief investment officer at CalPERS, after a four-year run. http://axios.link/ebjl
https://www.axios.com/newsletters/axios-pro-rata-89126e99-ac30-43ef-9680-ddfe8e5bfa21.html?chunk=9#story9