Axios Pro Rata
April 24, 2020
Top of the Morning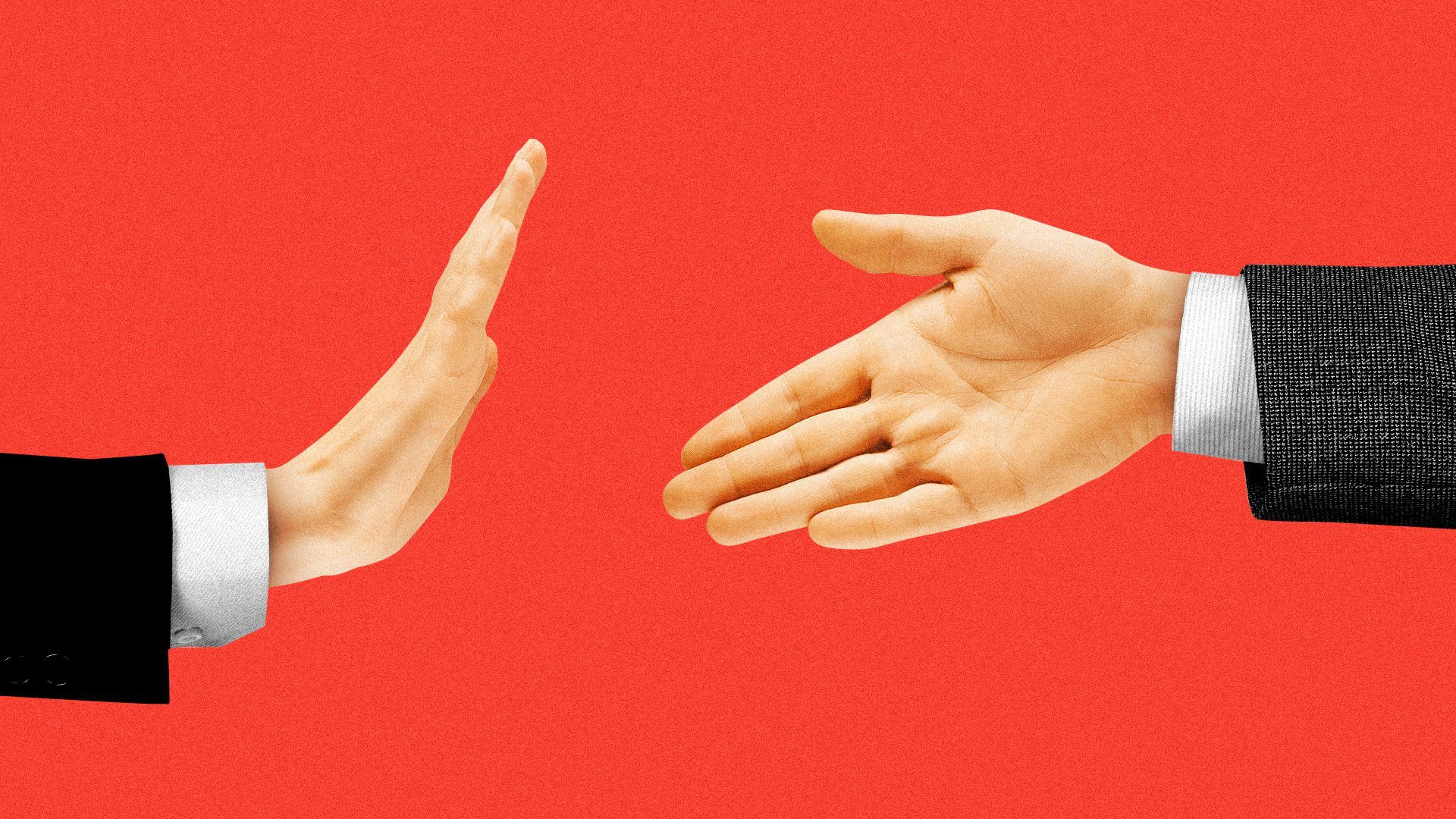 Merger activity has slowed to a trickle, but it's a raging river compared to what could be coming if some in Congress get their way.
Driving the news: Rep. David Cicilline (D-R.I.), who chairs House Judiciary's antitrust subcommittee, yesterday proposed a moratorium on all M&A activity outside of situations in which companies are bankrupt or on the brink of insolvency.
What Cicilline said, during an event hosted by liberal think tank Open Markets Institute:
"Private equity firms have been sitting on $2.5 trillion of investor cash, while dominant technology firms have over $570 billion in cash and investments... Industry analysts are already beginning to forecast an acceleration of deal-making that may hasten economic concentration...
Mega-mergers and corporate takeovers that were permitted during the last economic crisis led to the firing of millions of workers, the slowing of investment and innovation, and huge increases in executive compensation. As we respond to the current crisis—with millions of Americans facing unemployment and millions of businesses in severe economic distress—we cannot afford to repeat this mistake."
Cicilline also called for antitrust officials to expand their focus to include such things as price-gouging and non-compete clauses.
The bottom line: It's very hard to see Cicilline getting this included in a Phase 4 stimulus bill, despite claiming to have the support of unidentified colleagues, or that he could write such rules tight enough that M&A lawyers wouldn't manage to wiggle around them. Particularly given counter-arguments that such constriction would be counterproductive for companies seeking maximum flexibility.
But it does suggest that deal-makers should prepare for added scrutiny on transactions they do move forward with.
Also...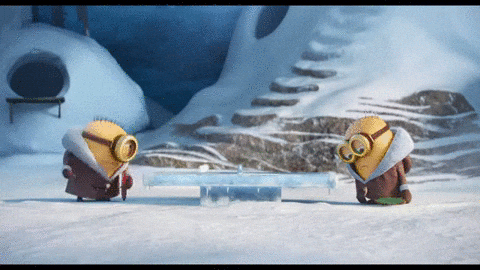 DraftKings today begins life as a public company, after completing its reverse merger with blank-check acquisition company Diamond Eagle. I spoke earlier this morning with DK CEO Jason Robins. Takeaways:
He feels very fortunate, given that the deal provides DK with around $700 million in extra funding. If major live sports don't return this year, or even next, he says the company is financially viable.
"The most important thing for any company right now is to capitalize… We obviously weren't expecting a pandemic, but did pick this structure because we thought there could be a choppy market and it would be hard to do an IPO in 2020 with the presidential election and so long of a bull run."
DK's most active wagering right now relates to e-sports, but Robins says there's at least one live sport that's gotten bettors' attention: Russian table-tennis.
• The House yesterday voted 388-5 in favor of a $484 billion interim coronavirus relief bill that will refresh the Paycheck Protection Program.
Treasury also released new guidance on borrower eligibility, seemingly in response to blowback over how certain larger companies received PPP loans.
For now, it reads like a lot of sound and fury signifying little, except perhaps for some publicly-traded companies that could have quickly tried to sell new shares.
Remember that President Trump is about to sign a PPP refresh that includes no textual changes to borrower eligibility, outside of some new rules specific to farmers. They could have added a "waiting window" during which time applicants would need seek out alternative financing, or narrowed the chain restaurant and hotel eligibility, but didn't.
Disclaimer: As we disclosed earlier this week, Axios applied for and qualified for a PPP loan.
🎧 Pro Rata Podcast digs into the latest jobless claims numbers and what comes net with New York Times econ and tax policy reporter Jim Tankersley. Plus, a special guest at the very end! Listen here.
The BFD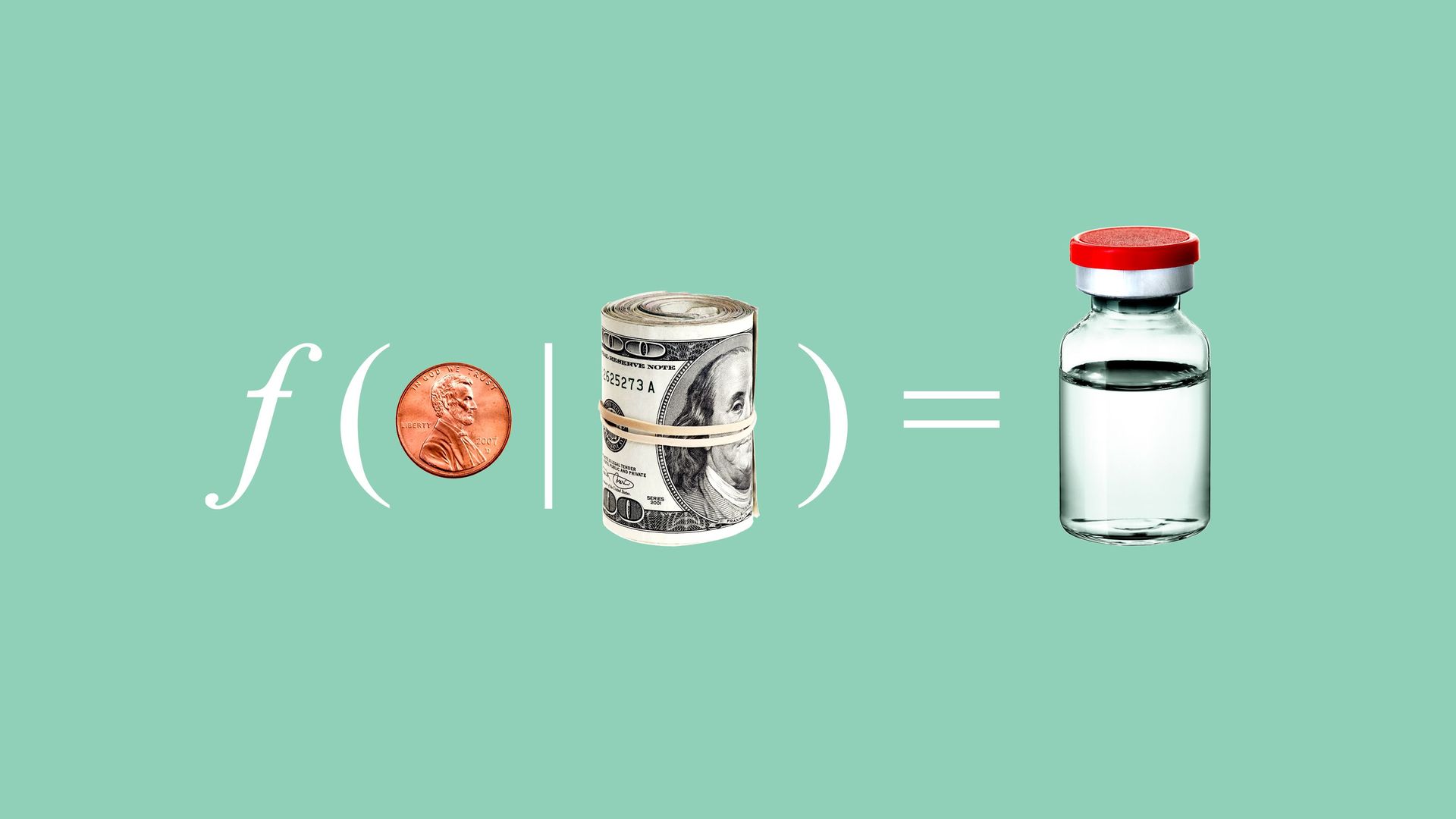 ORIC Pharmaceuticals, a developer of therapies for treatment-resistant cancers, raised $120 million in its IPO. The San Francisco-based company priced 7.5 million shares at $16, versus initial plans to sell 5 million shares at between $14-$16, giving it an initial market cap of $441 million.
Why it's the BFD: This reflects how the IPO market remains open for biotech startups and SPACs, likely because neither type of issuer has any revenue to lose from pandemic closures.
ROI: ORIC had raised $173 million in VC funding from firms like The Column Group (22.4% pre-IPO stake), Topspin Fund (15.6%), OrbiMed (11.7%), and EcoR1 Capital (5.8%).
The bottom line: "The discovery of ORIC's lead experimental drug stemmed from work done by co-founder Charles Sawyers. Previously Sawyers was involved in the discovery of enzalutamide, which aims seeks to slow tumor cell growth by blocking androgens from binding with the androgen receptor. (Androgens, male sex hormones, prompt prostate cancer cell growth.) Another company co-founder, Scott Lowe, is a colleague of Sawyers and an expert in tumor networks and the factors in cancer cells' response to treatment." — Sarah de Crescenzo, Xconomy
Pro Rata for Kids
This weekend's project is for your kids to make "different" pancakes. Maybe they're blue or a special shape or with something unusual in the batter. And, yes, they've got to be edible.
Per usual, please send me your breakfast photos.
Yesterday's project was for you kids to make fish out of paper plates: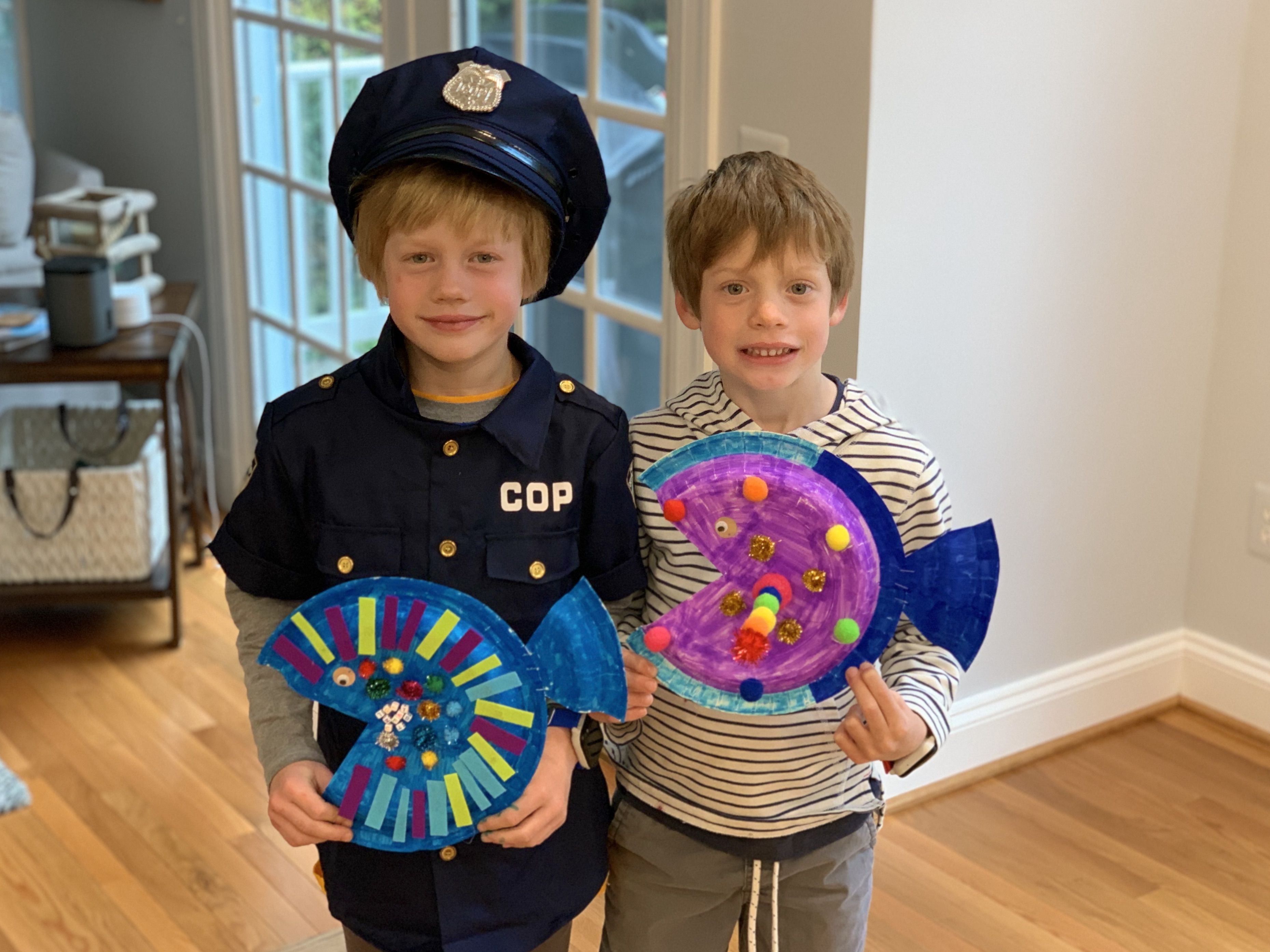 Yesterday was also Take Your Daughters & Sons to Work Day, which doesn't seem quite so special anymore, but Nasdaq employees played along for their opening bell: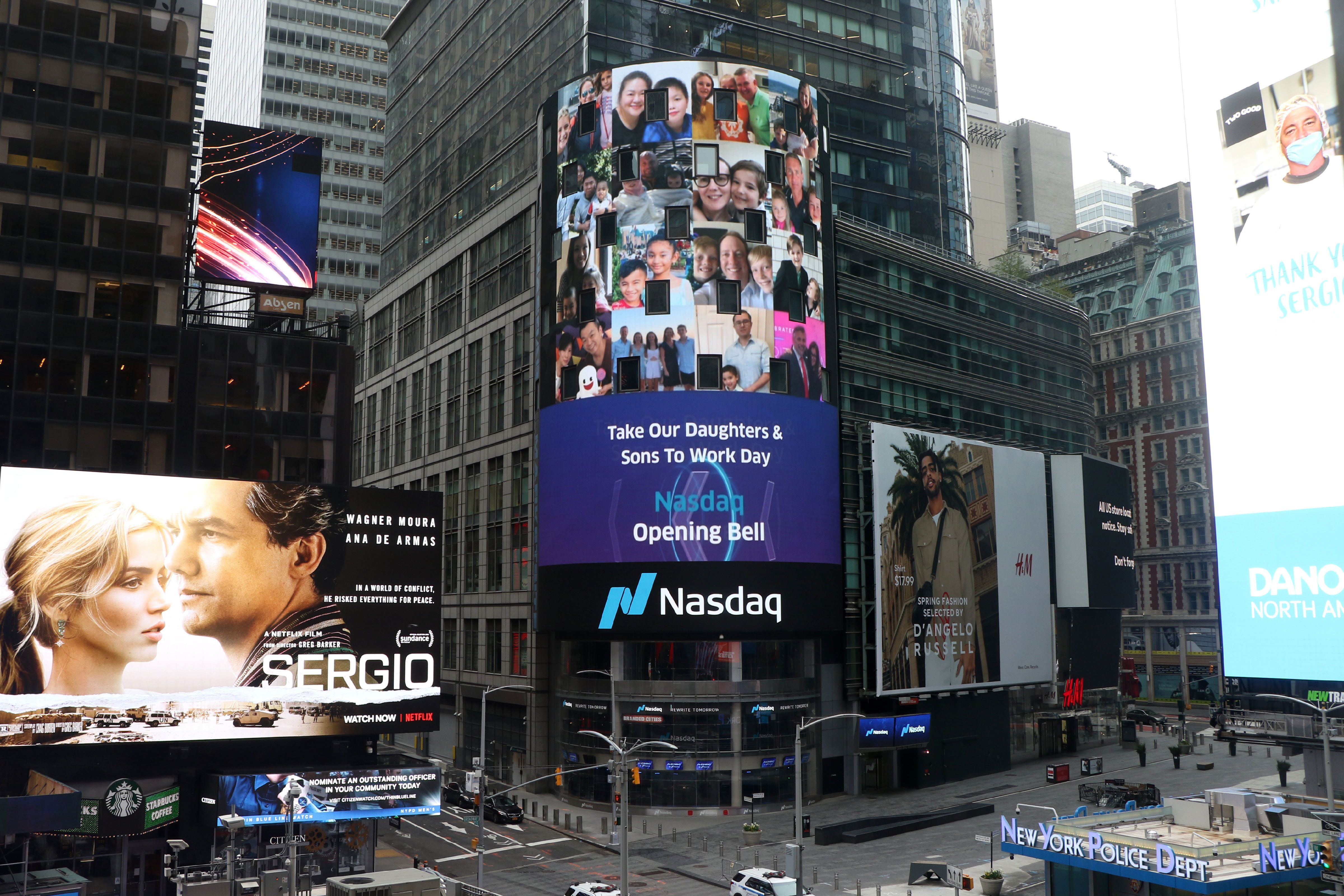 Venture Capital Deals
• Bestow, a Dallas-based digital life insurance platform, raised $50 million in Series B funding. Valar Ventures led, and was joined by Sammons Financial, and return backers NEA, Morpheus Ventures, and Core Innovation Capital. http://axios.link/9UKh
• FreeWire Technologies, a San Leandro, Calif.-based provider of power solutions for the grid edge, raised $25 million in Series B equity and debt funding. BP Ventures led, and was joined by ABB Technology Ventures, Energy Innovation Capital, and SVB. www.freewiretech.com
• Digits, a business spend monitoring dashboard, raised $22 million in Series B funding. GV led, and was joined by return backer Benchmark. http://axios.link/m6JC
• Randori, a Waltham, Mass.-based automated cyberattack platform, raised $20 million in Series A funding. Harmony Partners led, and was joined by Accomplice, .406 Ventures and Legion Capital. http://axios.link/24ey
• Igloo, a Singapore-based consumer insurance startup, raised $8.2 million in new Series A funding. InVent led, and was joined by Openspace Ventures and Linear Capital. http://axios.link/Tqa1
• Nuvocargo, a managed freight transportation marketplace for U.S.-Mexico routes, raised $5.3 million in seed funding co-led by NFX and ALLVP. http://axios.link/ACZG
• Opera Event, an e-sports focused influencer platform, raised $5 million in Series A funding from Antera, Atlas Venture, Everblue, and Konvoy Ventures. http://axios.link/SwR8
Private Equity Deals
• Apollo Global Management and Silver Lake confirmed that they've acquired a $1.2 billion equity stake in Expedia (Nasdaq: EXPE), which also named a new CEO and said it will seek to raise $2 billion in new debt financing. http://axios.link/qucE
• Ardian acquired a minority stake in Euro4x4parts Group, a manufacturer of spare parts and other equipment and accessories for all-terrain vehicles. www.Euro4x4parts.com
• KKR acquired a majority stake in Mirastar, an investment and management firm of European industrial and logistics assets. http://axios.link/IzJU
• Providence Strategic Growth invested in Next Glass, a Wilmington, N.C.-based provider of consumer-facing software to the alcoholic beverage market. http://axios.link/shqh
🚑 Shore Capital Partners launched Southern Orthodontic Partners, via the acquisition of four orthodontic practices in the Greater Nashville area. www.southernop.com
More M&A
🚑 Takeda Pharma (Tokyo: 4502) agreed to sell a portfolio of European OTC drug operations to Denmark's Orifarm Group for $670 million. http://axios.link/jWFc
• Telefonica (Madrid: TEF) is in talks to sell its German mobile towers unit for €1.5 billion, per a local media report. http://axios.link/vSpc
Fundraising
• The Blackstone Group's GSO is targeting $7 billion for its fourth credit opportunities fund, per Bloomberg. http://axios.link/L4aM
• Cyprium Investment Partners, a Cleveland-based private equity and mezzanine debt firm, raised $445 million for its fifth fund. www.cyprium.com
It's Personnel
• EPIC Ventures promoted Jack Boren and Ryan Hemingway to managing directors. www.epicvc.com
Final Numbers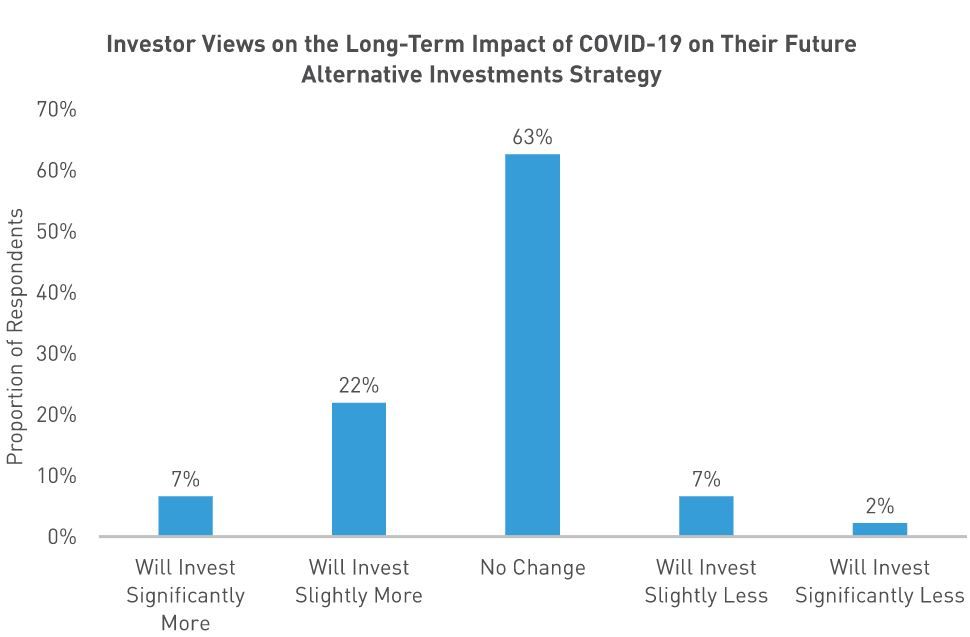 Inside the numbers: While most investors surveyed by Preqin aren't changing their long-term expectations, 59% did say that their number of expected commitments in 2020 has "slightly" or "significantly" decreased.
🙏 Thanks for reading Axios Pro Rata! Please ask your friends, colleagues, and biotech barons to sign up.