https://www.axios.com/newsletters/axios-pro-rata-4efa8e25-8495-4aeb-a7eb-f4e12c64b373.html?chunk=0#story0
Top of the Morning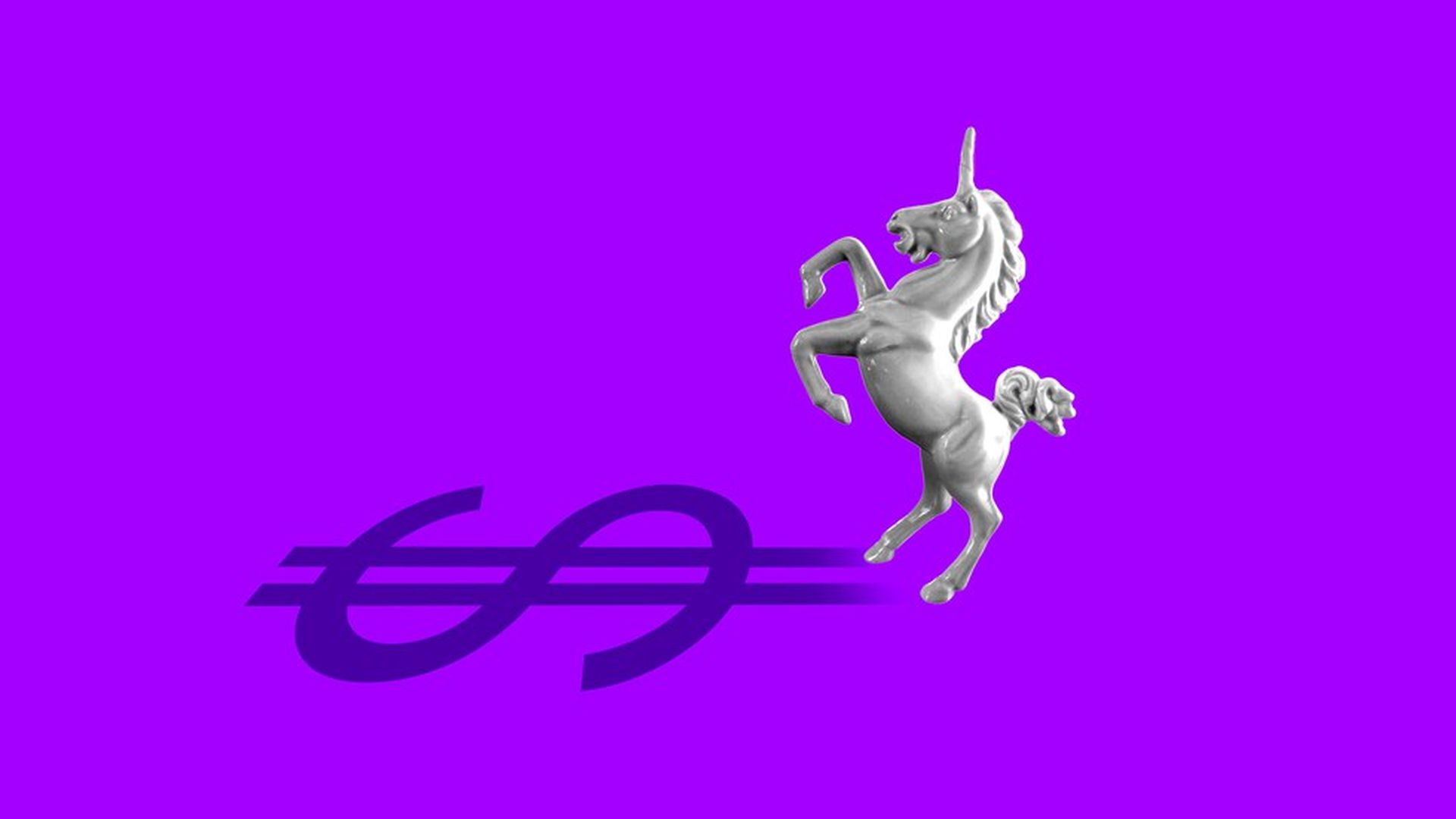 Well, that escalated quickly. Mike Cagney this morning stepped down as CEO of SoFi, the online personal finance company valued at $4 billion by investors, effective immediately. He's also off the board of directors. This is just four days after SoFi announced Cagney would be leaving at year-end − due to allegations of inappropriate behavior, resulting in both ongoing litigation and past settlements − giving the company enough time to go through an orderly CEO search process. There was no mention at the time that he'd be leaving the board, although he did give up his chairmanship to venture capitalist and former insurance industry executive Tom Hutton, who will now take over as interim CEO.
Per a source familiar with the situation: "The board determined that Mike remaining as CEO until a permanent replacement was found had become untenable."
Per me: Well, of course it was. You can't say the CEO is leaving because he done wrong, but he's still going to run the place for three months. Or at least you can't if you want to maintain credibility with employees or the media.
• All hail breaks loose: As we reported last night, Google parent Alphabet is in talks to invest around $1 billion in Lyft. Yes, the same Alphabet whose venture capital arm plugged nearly $260 million into Uber at a $3.5 billion valuation four years ago. Also the same Alphabet that is suing Uber for trade secret theft, related to self-driving car technology. If this deal does get consummated – negotiations began about a month ago – then consider it one part strategic and one part spite.
Wrinkle: SoftBank currently is in talks to invest in Uber, but is insisting on a minimum ownership of 17.3% (i.e., some existing shareholders would need to sell at a still-fluctuating price). If SoftBank can't reach that threshold, it has threatened to instead invest in Lyft; a move that theoretically could impact the company's negotiations with Google.
Writing assignment: Mike Isaac, the NY Times scribe whose Uber scoops have caused me to shriek into the home office void, is now writing a book about the ride-hail giant, due on shelves in 2019. Yesterday I asked for name suggestions via Twitter, with the best ending up in Pro Rata. We got well over 100 replies. My favorites so far are "Driven" (@IvanTheK ) and "Atlas Surged" (@mr_james_c). Keep em coming...
• Four-legged e-com stool? Yesterday afternoon we reported that e-commerce company Wish is raising $250 million at a valuation north of $8 billion. Since then some sources have suggested that it might be closer to $300 million on an $8.5 billion pre-money, with the book fully subscribed (mostly by mutual funds like Wellington Management).
Why it matters: Wish is complicating the narrative that the battle for global e-commerce dominance will be a three-way contest between Amazon, Alibaba and Walmart. Maybe that's why both Amazon and Alibaba reportedly considered trying to buy it a couple years back. And still might (Walmart has made its bet with Jet.com). Learn more.
• Axios ICYMI: Kia talks with Social Capital's Chamath Palihapitiya about his unicorn SPAC. Ina Fried on why Apple joined Bain Capital's bid for Toshiba's chips unit. Alexi McCammond got her hands on Trump's talking points for small biz tax cuts. And very cool interview with Jo Pitesky, a scientist and engineer who has worked on the 20-year Cassini mission to Saturn, which ends today.
• Have a great weekend... Go Pats!
https://www.axios.com/newsletters/axios-pro-rata-4efa8e25-8495-4aeb-a7eb-f4e12c64b373.html?chunk=1#story1
The BFD
Nestlé has agreed to acquire a 68% stake stake in slow-drip caffeine pusher Blue Bottle Coffee at a reported company valuation of around $700 million (plus a performance-based option to buy the rest). Blue Bottle CEO Bryan Meehan and founder James Freeman will remain on board. The Oakland-based company had raised around $125 million in VC funding, most recently at a $425 million post-money valuation. Backers include True Ventures, Lowercase Capital, Morgan Stanley, Google Ventures, Collaborative Fund and Index Ventures. Oh, plus Bono and pro skater Tony Hawk.
Why it's the BFD: Nestlé is announcing its desire to move up-market and bolster its overall North American business, both of which could spark a run on similar sorts of deals (both by Nestlé and its rivals).
Flashback: Is Blue Bottle a dumb investment?
Bottom line: "Nestle's purchase also comes amid consolidation in the so-called third-wave coffee sector in the United States. This market caters to mostly young, urban customers who have grown up on Starbucks but have progressed to more exotic drinks coaxed from hand-operated espresso machines or non-traditional brewers by expert baristas." – Reuters
https://www.axios.com/newsletters/axios-pro-rata-4efa8e25-8495-4aeb-a7eb-f4e12c64b373.html?chunk=2#story2
Venture Capital Deals
🚑 Shanghai United Imaging Healthcare, a Chinese maker of medical imaging equipment, has raised around $500 million in Series A funding. SDIC Fund Management and China Life Insurance Co. co-led the round, and were joined by Capital Venture Investment Fund, China International Capital Co., CITIC Securities, CDB Capital and CMB International. http://axios.link/1lDA
• Braavo Capital, a New York-based financing platform for mobile app businesses, has raised over $70 million in equity and debt financing led by Mark 2 Capital. http://axios.link/rzkq
• RealtyShares, a San Francisco-based online marketplace for real estate investing, has raised $28 million in Series C funding. Cross Creek Advisors, Danhua Capital, Barry Sternlicht and Bow Capital were joined by return backers Union Square Ventures, General Catalyst Partners and Menlo Ventures. http://tcrn.ch/2f8caII
• Eaze, a San Francisco-based on-demand cannabis delivery company, has raised $27 million in new VC funding. Bailey Capital led the round, and was joined by DCM Ventures, Kaya Ventures and FJ Labs. http://axios.link/B0Oj
🚑 Call9, a Brooklyn, N.Y.-based video call service that virtually connects nursing home patients to emergency room doctors, has raised $24 million in Series B funding. Redmile led the round, and was joined by Index Ventures, Refactor, YCombinator and Western Technology Investment. http://axios.link/Jd16
• CashShield, a Singapore-based startup focused on credit card fraud prevention, has raised $5.5 million in first-round funding. GGV Capital led the round, and was joined by Tony Fadell. http://tcrn.ch/2vXsUWp
🚑 Carrot Fertility, a San Francisco-based fertility benefits startup, has raised $3.6 million in seed funding. SoftTech Ventures led the round, and was joined by Maven Ventures, Precursor Ventures, Sound Ventures, Sherpa Ventures, Core VC, Founders Fund and Y Combinator. http://axios.link/bxiQ
• Patreon, a San Francisco-based funding and fan platform for artists, has raised a "big Series C round of funding" at around a $450 million valuation, according to TechCrunch. Participants included Index Ventures. http://tcrn.ch/2xomYJn
https://www.axios.com/newsletters/axios-pro-rata-4efa8e25-8495-4aeb-a7eb-f4e12c64b373.html?chunk=3#story3
Private Equity Deals
• Aerosoles Group, an Edison, N.J.-based men's shoe retailer owned by Palladin Consumer Retail Partners, is planning to go bankrupt in an effort to escape unprofitable store leases, according to Reuters. http://reut.rs/2h6qheN
🚑 Altaris Capital Partners has acquired G&H Orthodontics, a Franklin, Ind.-based provider of clinical orthodontia products, from The Riverside Co. for an undisclosed amount. www.ghorthodontics.com
⛽ ArcLight Capital Partners has acquired a 30% stake in the Olympic Pipeline, a refined products pipeline system that runs 400 miles in Washington and Oregon, from an affiliate of BP Pipelines (North America) Inc. www.arclightcapital.com
• Authority Brands, a Columbia, Md.-based portfolio company of PNC Riverarch Capital, has acquired Homewatch International, a Denver-based home care franchisor. No financial terms were disclosed. www.homewatchcaregivers.com
• Monomoy Capital Partners has completed its previously-announced take-private acquisition of West Marine, a Watsonville, Calif.-based omni-channel retailer of boating gear and apparel, for $337 million (or $12.97 per share. www.westmarine.com
⛽ Tiger Infrastructure has agreed to acquire Danskammer Energy, owner of a 500 MW gas-fired power plant located near Newburgh, N.Y., from Mercuria Energy Group. No financial terms were disclosed. www.tigerinfrastructure.com
• TrueCommerce, a portfolio company of Accel-KKR, has acquired Datalliance, a Cincinnati-based provider of vendor managed inventory SaaS. No financial terms were disclosed. www.truecommerce.com
• Vistra, a Luxembourg-based corporate services provider backed by Baring Private Equity Asia, has agreed to acquire the corporate services unit of Deutsche Bank's global transaction banking division. No financial terms were disclosed. www.vistra.com
https://www.axios.com/newsletters/axios-pro-rata-4efa8e25-8495-4aeb-a7eb-f4e12c64b373.html?chunk=4#story4
Public Offerings
• Rovio, the Finnish maker of mobile games like Angry Birds, has set its IPO terms to between €10.25 and €11.50 per share, which could give it a market value of around $1.1 billion. Shareholders include Accel Partners and Atomico. http://reut.rs/2eZSTFW
https://www.axios.com/newsletters/axios-pro-rata-4efa8e25-8495-4aeb-a7eb-f4e12c64b373.html?chunk=5#story5
Liquidity Events
🚑 Periscope Equity has sold MicroMass Communications, a Cary, N.C.-based healthcare communications company, to UDG Healthcare (LSE: UDG) for $75.8 million. http://axios.link/TN0S
https://www.axios.com/newsletters/axios-pro-rata-4efa8e25-8495-4aeb-a7eb-f4e12c64b373.html?chunk=6#story6
More M&A
• Cornerstone OnDemand (Nasdaq: CSOD), a Santa Monica, Calif.-based provider of HR SaaS software company, has hired Centerview Partners and Goldman Sachs for a strategic review, according to Bloomberg. The news boosted company shares, bringing its market cap to around $2.3 billion. https://bloom.bg/2eYyjWs
🍍 Dole Food Co., a Westlake Village, Calif.-based fruit and vegetable company that filed for an IPO back in May, is exploring a sale, according to the WSJ. Private equity firms reportedly have interest in the company, which reported a $23 million net loss on around $4.5 billion of revenue in 2016. http://on.wsj.com/2x5kWO3
• JD Finance, a unit of Chinese e-commerce company JD.com (Nasdaq: JD), is in talks to purchase a 24% stake in Chinese brokerage First Capital Securities for around $1.5 billion, according to Reuters. http://reut.rs/2ybpPmX
https://www.axios.com/newsletters/axios-pro-rata-4efa8e25-8495-4aeb-a7eb-f4e12c64b373.html?chunk=7#story7
Axios on Your Home Screen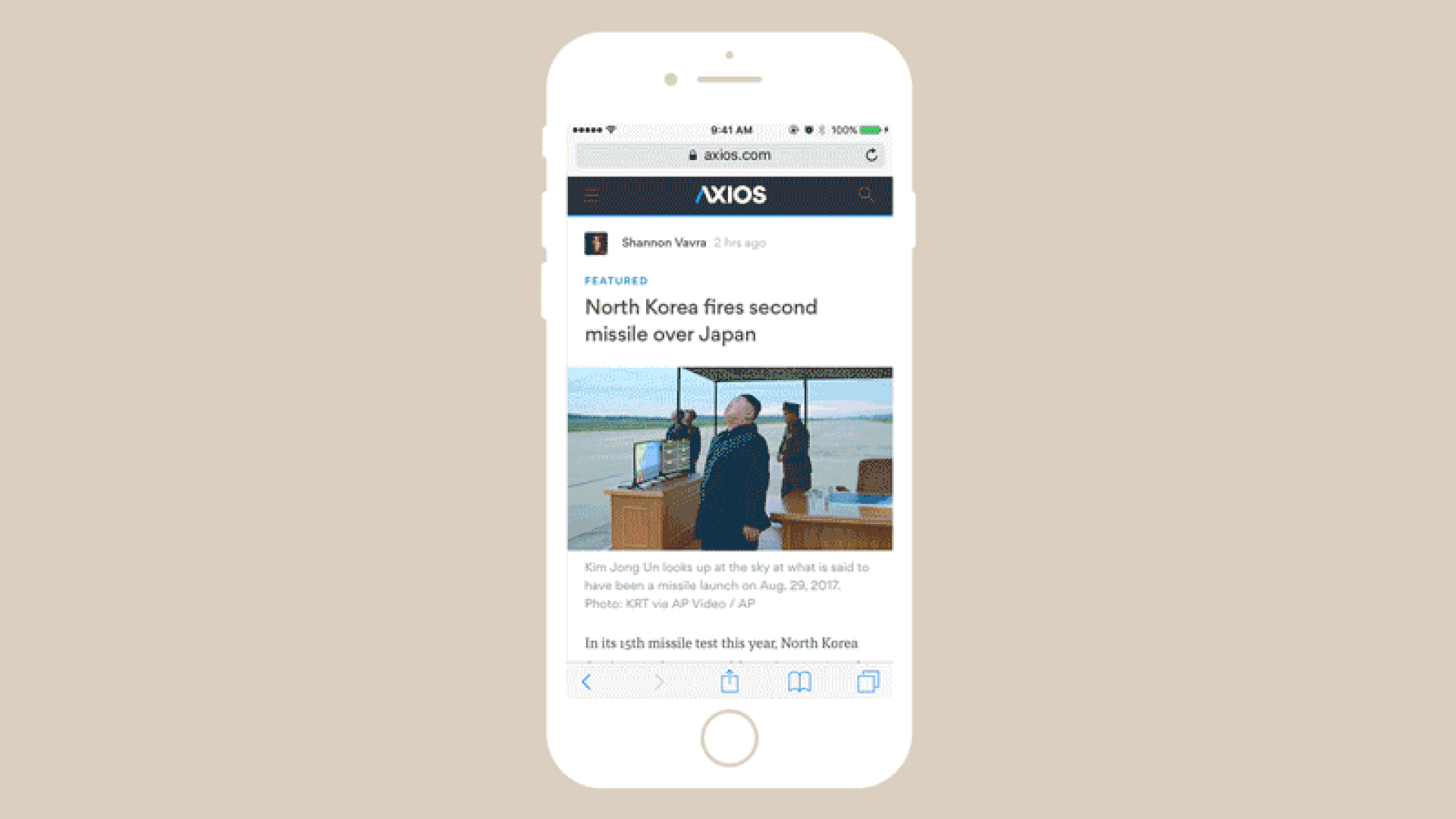 Want one-tap access to Axios from your phone? At least until we release our app? Here's how:
Android: When you're at Axios.com on the Google Chrome browser, click the menu bar on the top right and select "Add to Home Screen"iPhone: When you're at Axios.com on the Safari browser, click on the 'share' button at the bottom center of the screen and then click "Add to Home Scree
https://www.axios.com/newsletters/axios-pro-rata-4efa8e25-8495-4aeb-a7eb-f4e12c64b373.html?chunk=8#story8
Fundraising
• Bernhard Capital Partners, a Louisiana-based private equity firm focused on middle-market services companies, is raising upwards of $1 billion for its second fund, per an SEC filing. www.bernhardcapital.com
• Breakout Ventures has closed its debut fund with $60 million in capital commitments. It's an affiliate of Breakout Labs, the Peter Thiel-backed program for science-focused startups. http://tcrn.ch/2vX6MeO
• Costanoa Ventures, a Palo Alto, Calif.-based firm focused on early-stage enterprise tech startups, has closed its third fund with $175 million in capital commitments. http://tcrn.ch/2f8ccAn
• Flagship Pioneering (f.k.a. Flagship Ventures) is raising up to $500 million for its sixth fund, per an SEC filing. www.flagshippioneering.com
• Imran Siddiqui (ex-Apollo Global Management) and Stephen Cernich (ex-Athene Holding) are raising more than $1 billion for a private equity fund that will invest in the life insurance industry, according to Bloomberg. https://bloom.bg/2xDocBC
• Correction: On Wednesday we reported that The Riverside Company has secured $312 million for its fifth European buyout fund, which is targeting upwards of $450 million, per an SEC filing. But those numbers should have been in euros, not U.S. dollars. Apologies.
https://www.axios.com/newsletters/axios-pro-rata-4efa8e25-8495-4aeb-a7eb-f4e12c64b373.html?chunk=9#story9
It's Personnel
• Paul Levine, former president and COO of Trulia, has joined venture firm Accel as an executive-in-residence. www.accel.com
https://www.axios.com/newsletters/axios-pro-rata-4efa8e25-8495-4aeb-a7eb-f4e12c64b373.html?chunk=10#story10
Final Numbers