Axios Pro Rata
August 10, 2017
Top of the Morning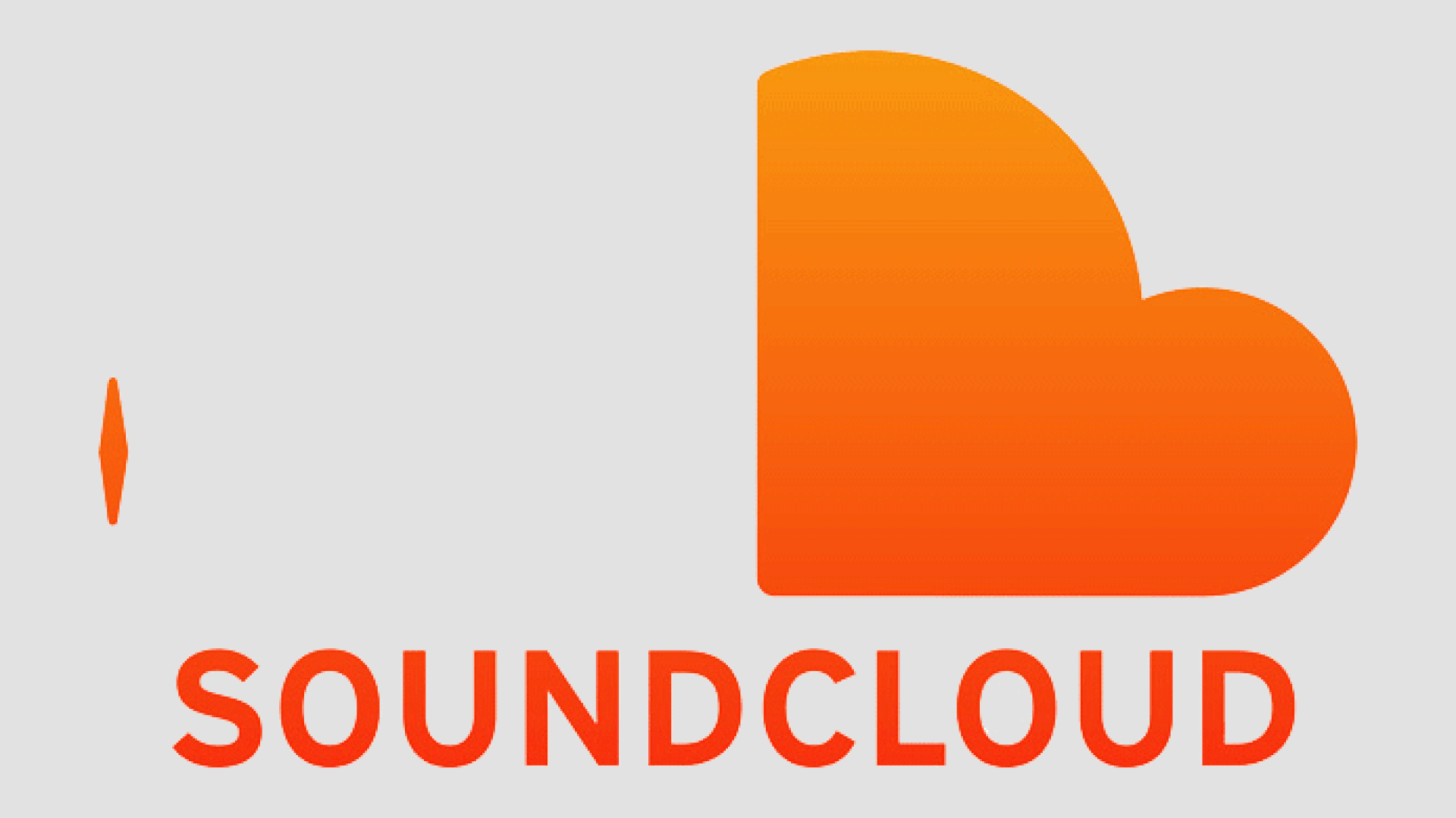 • Tuned in: Tomorrow is do or die for SoundCloud, the struggling streaming music company that recently laid off 40% of its staff despite having raised over $230 million in VC funding. Axios has obtained a circular sent to existing shareholders on Tuesday, which requires them to accept or reject a reorganization proposal by the end Friday. If accepted, then the new investment -- $169.5 million at a $150 million pre-money enterprise valuation -- also would close tomorrow. If rejected, then CEO Alexander Ljung suggests the company would not be able "to continue as a going concern."
Investors: Raine Group and Temasek would be new backers, with the latter requiring anti-trust clearance. Return backers would include Union Square Ventures, Doughty Hanson and Atlantic Technology. All investors would receive Series F stock, which sits atop the preference stack.
Dilution: Series E investors would have their liquidity preference slashed by over 40%.
Code name: The investment is referred to as Project Sonic
Why now: "Financing of this size will enable to Company to pay off its remaining debt, while ensuring a strong, independent future... In the event that the transaction does not close and in the vent SoundCloud does not otherwise obtain additional funding, based on current cashflow forecasts, SoundCloud faces liquidity concerns in the near term."
• How about a nice game of chess? Axios' Chris Matthews dives into why computer-powered quants are getting crushed by their human-powered rivals. In short, it seems to be about too much competition and too little volatility.
• Re: Google memo: Kia Kokalitcheva argues that the outcry is less about the memo itself and more about how it reminds women of Google's other gender issues. Kim Hart writes about how how the "think different" tech crowd is developing a habit of blowing up people who actually do think differently.
• Today in SoftBank: The Japanese giant earlier this week disclosed results for its fiscal first quarter, during which time Vision Fund didn't technically make any investments (although it did accept some big share transfers for NVidia and Guardant Health). But it does appear that SoftBank is going to include at least some Vision Fund activity and performance info in its quarterlies, which means the world's largest private equity funds might also become one of its most transparent.
Also: SoftBank has pumped an undisclosed amount of money into Indian e-commerce company Flipkart, which recently failed to successfully acquire smaller rival Snapdeal (whose shareholders include, yes, SoftBank).
• Off the hook: U.S. prosecutors have dropped securities fraud charges against Benjamin Wey, who once was known as the "king of Chinese reverse mergers," in part due to troubles with the original evidence seizures. But before you feel any sympathy for a man who claims the "ordeal devastated our employees and our families," remember that Wei also used a pseudonym to smear a Bloomberg journalist.
The BFD
Altice reportedly is considering a takeover bid for Charter Communications (Nasdaq: CHTR), a Stamford, Conn.-based cable and broadband provider that has a current market cap over $100 billion and an enterprise value of around $175 billion. The big question is if Altice can include enough cash to satisfy John Malone's Liberty Media, which holds 20.5% of Charter's equity and 25% of its voting stock.
Why it's the BFD: Because everyone seems to want to buy Charter, even though its stock is now at an all-time high. First it was Verizon. Then it was SoftBank. Now it's Altice.
Context: There is an expectation that Trump's FCC would bless almost any such tie-up, perhaps based on its decision to not review AT&T/Time Warner, and its recent decision to overturn Obama-era broadband "overbuild" requirements Charter faced as a result of its Time Warner Cable and Bright House purchases.
Bottom line: "[Altice's Patrick] Drahi and SoftBank's Masayoshi Son are men unafraid of taking on vast amounts of debt to fuel their ambitions, but it's not clear Charter management or John Malone, the chairman of Liberty, has interest in accepting a deal in which much of the value they give up is traded for stock in a new company, laden with debt and reliant on the cash flow of Charter to pay down that debt." —David Faber, CNBC
Venture Capital Deals
• Amplitude, a San Francisco-based provider of product analytics, has raised $30 million in Series C funding. IVP led the round, and was joined by return backers Benchmark and Battery Ventures. http://tcrn.ch/2vmtoYb
• Chef'd, an El Segundo, Calif.-based meal-kit company, has raised $25 million in new Series B funding from pork producer Smithfield Foods. This is on top of a $10.2 million Series B infusion announced earlier from Campbell's Soup Co. and FreshDirect. http://cnb.cx/2vm8Squ
• Socure, a New York-based provider of digital identity verification predictive analytics, has raised $13.9 million in Series B funding. Commerce Ventures led the round, and was joined by Flint Capital, Work-Bench, Santander InnoVentures and Two Sigma Ventures. http://bit.ly/2vjNSkk
• Gawkbox, a Seattle-based provider of monetization solutions for live streamers, has raised $3.7 million in Series A funding. Madrona Venture Group led the round, and was joined by London Venture Partners and individual angels. www.gawkbox.com
• Big Squid, a Salt Lake City-based provider of predictive analytics, has raised $6 million in Series A funding. Signal Peak Ventures led the round, and was joined by Kickstart Seed Fund. www.bigsquid.com
• Evergage, a Somerville, Mass.-based real-time personalization platform, has raised $10 million in Series C funding. Arrowroot Capital led the round, and was joined by return backers G20 Ventures and PJC. http://bit.ly/2wJnTRn
• Railsbank, a UK-based "open banking and compliance platform," has raised $1.2 million in seed funding led by Firestartr. http://tcrn.ch/2vNeavS
Private Equity Deals
🚑 Centerbridge Partners has agreed to acquire Davis Vision, a San Antonio, Texas-based managed vision care company, from Highmark Health (which will retain a minority equity stake). No financial terms were disclosed. http://bit.ly/2uHBFSY
✈ JetSmarter, a Fort Lauderdale, Fla.-based online marketplace for private aviation, has raised an undisclosed amount of new private equity funding. Clearlake Capital Group led the round, and was joined by Leucadia National Corp. No existing shareholders, which includes Jay-Z, sold as part of the deal. www.jetsmarter.com
• KKR has agreed to acquire Australian non-bank lender Pepper Group (ASX: PEP) for A$657 million, or A$3.60 per share. http://bit.ly/2vFr6oc
🚑 Sverica has acquired a majority equity stake in Women's Health USA, an Avon, Conn.-based provider of women's health physicians and practices. No financial terms were disclosed. http://cour.at/2wJ56VZ
🚑 Vets First Choice, a Portland, Maine-based provider of tech-enabled healthcare services for veterinary medicine, has acquired Roadrunner Pharmacy, a Phoenix-based veterinary compounding pharmacy. No financial terms were disclosed. Vets First Choice recently raised $223 million in new equity funding co-led by Clayton, Dubilier & Rice and Hillhouse Capital, while Roadrunner was owned by HCAP Partners. www.roadrunnerpharmacy.com
Public Offerings
• Iheima, a Beijing-based startup incubator backed by Fortune Capital, raised around $27 million in an IPO on the Shenzhen Stock Exchange. It priced 17 million shares at $1.61 per share, which gave it an initial market cap of around $140 million. http://bit.ly/2urSG8s
⛽ Quintana Energy Services, a Houston-based onshore oilfield services company, has filed for a $100 million IPO. It plans to trade on the NYSE under ticker symbol QES, with BofA Merrill Lynch and Simmons & Co. serving as lead underwriters. The company reports an $11.7 million net loss on around $85 million in revenue for Q1 2017. www.quintanaenergyservices.com
• YogaWorks, a Culver City, Calif.-based yoga studio operator owned by Great Hill Partners, has changed its IPO terms from 5 million shares being offered at $12-$14 to 7.3 million shares being offered at $5.50-$6.50. It had postponed its anticipated pricing a couple of weeks back. Cowen is listed as left lead underwriter, while YogaWorks reports a $9.5 million net loss on around $55 million in revenue for 2016. www.yogaworks.com
🚑 Zealand Pharma, a Danish developer of peptide-based treatments for diabetes, raised $78 million in its IPO. The company priced 4.4 million American depository shares at $17.87 per share, and will trade on the Nasdaq under ticker symbol ZEAL (same ticker it's traded under in Copenhagen). Morgan Stanley and Goldman Sachs served as lead underwriters. http://bit.ly/2fvCGf8
Liquidity Events
• Birchbox, a cosmetics and personnel products subscription box service that has raised over $85 million in VC funding, has held takeover discussions with such potential acquirers as Wal-Mart, according to Recode. http://bit.ly/2vOw3ug
🌽 DuPont (NYSE: DD) has agreed to acquire Granular, a San Francisco-based provider of a cloud software and analytics platform for farmers. No financial terms were disclosed. Granular had raised over $25 million in VC funding from firms like Andreessen Horowitz, Felicis Ventures, H. Barton Asset Management, Google Ventures and Khosla Ventures. http://bit.ly/2vIlhGx
• Tableau Software (NYSE: DATA) has acquired ClearGraph, a Palo Alto, Calif.-based provider of natural language query technology that had been seeded by Accel Partners. No financial terms were disclosed. http://zd.net/2vjrCH8
More M&A
• Athene (NYSE: ATH) has acquired the Irish unit of Dutch insurer Aegon for around €180 million. The acquired business has over 200 employees, and provides wealth management and retirement planning products. http://bit.ly/2vm0bga
🚑 Charles River Labs (NYSE: CRL) has acquired Brains On-Line, a Dutch contract research organization focused on providing data to developers of treatments for CNS disorders. The deal is valued at upwards of €18 million, including €11.3 million upfront. http://bit.ly/2vk9pcD
Fundraising
• Betaworks Ventures today said that it has closed its debut fund with $50 million, and announced a seed scout program. Co-founder John Borthwick explains the strategy here, while Axios first reported on the effort back in February.
• Sina Corp. (Nasdaq: SINA), a Chinese Internet portal, is raising $500 million for a new VC fund that would invest in Chinese fin-tech companies. http://bit.ly/2vRLSR1
It's Personnel
• Rachael Neumman has resigned from 500 Startups, which she had recently joined to run a new Australia program, following recent revelations of former 500 leader Dave McClure's sexual misconduct. The Australia program is now dead, based on Neumann's departure and the pull-out of Melbourne-based partner organization LaunchVic. http://bit.ly/2usvxCL
• Sarah Bloom Raskin, former U.S. Deputy Treasury Secretary, has joined the board of social impact investment firm i(x) investments.
• Kristina Simmons has joined Khosla Ventures as chief of staff. She previously was a marketing and biz dev executive with Juicero.
BoxGroup has promoted Greg Rosen to principal. He joined the firm in 2015 from Raptor Ventures.
Final Numbers