Axios PM
January 09, 2018
Situational awareness: Steve Bannon is out at Breitbart News. More details via Jonathan Swan.
1 big thing: First look at "techlash" warning
Tom Donohue, president and CEO of the U.S. Chamber of Commerce, will warn tomorrow of the consequences of the strengthening "techlash" — the "backlash against major tech companies [that] is gaining strength ... both at home and abroad, and among consumers and governments alike."
Donohue, in his annual "State of American Business" address, will caution against "broad regulatory overreach that stifles innovation and stops positive advancements in their tracks."
"Technology is not a single, all-powerful industry. It is now a part of every industry. ... Technology will continue to be a major driver of stronger, sustained growth — and if we leverage it smartly and carefully, we will all benefit."
Why it matters: Donohue's comments are one of the first public acknowledgments from a business leader of the gathering headwinds against Big Tech, and a preemptive effort to stave off regulation by pointing to the benefits of tech, particularly the economic growth spurred by the industry.
Speech details here.
P.S. "Apple Inc. investors are shrugging off concerns raised by two shareholders about kids getting hooked on iPhones, saying that for now a little addiction might not be a bad thing for profits." (Reuters)
Go deeper: "The growing war on tech addiction," by Axios' David McCabe.
2. What you missed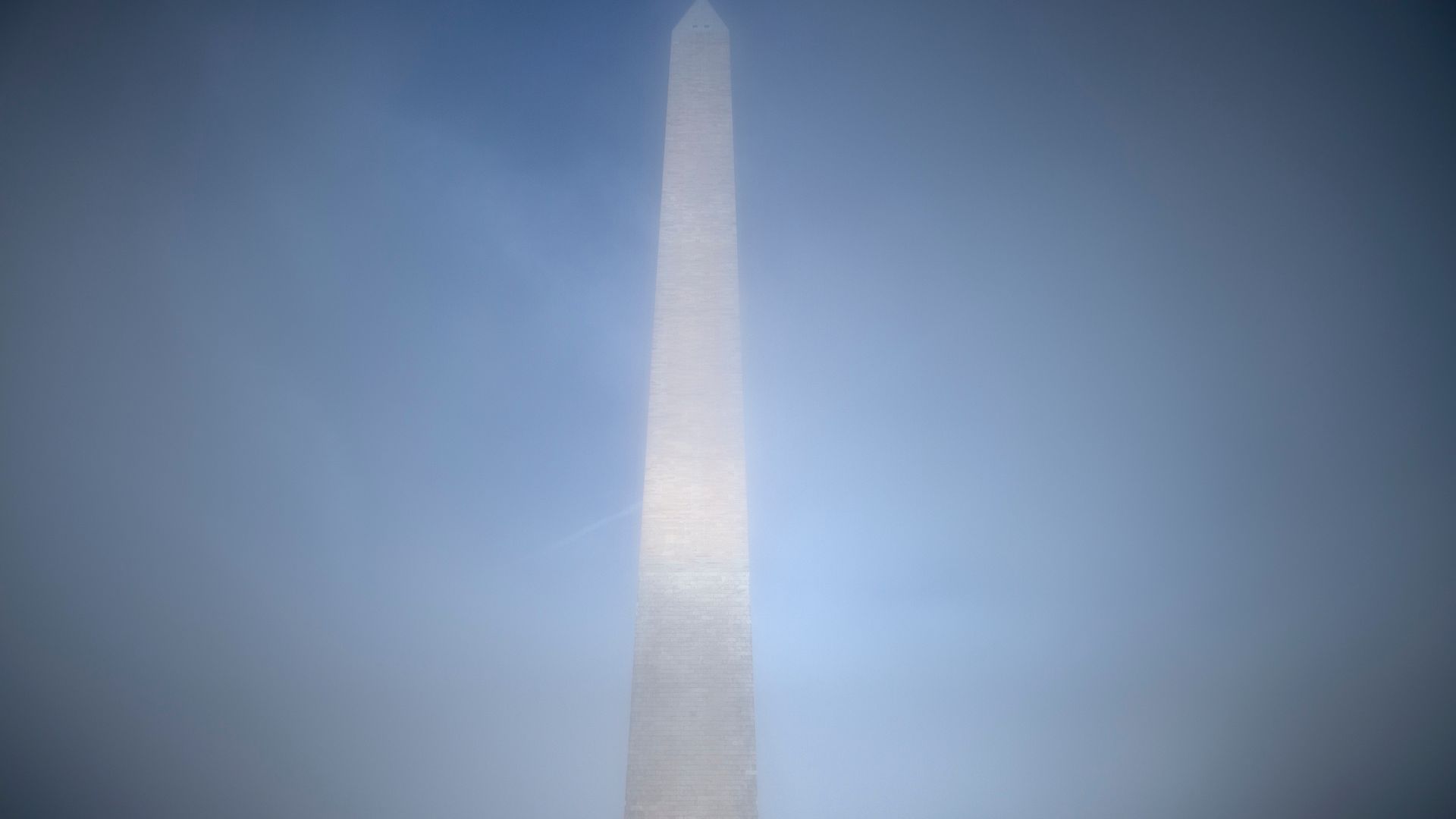 Trump's surprise: 55 minutes on camera during a bipartisan immigration meeting at the White House. Highlights... The 2 questions left for Congress.
Jamie Dimon regrets mocking Bitcoin: The J.P. Morgan CEO was on Fox Business today. Quote.
Joe Arpaio will run for Senate in Arizona. He was pardoned last year by President Trump. More.
Trump is going to Davos later this month, the White House confirms.
Snapchat numbers go public: Five months of confidential data from Snapchat were published today by The Daily Beast. The numbers.
3. Quick updates from CES
Quick hits from the Consumer Electronics Show, from Axios tech correspondent Ina Fried:
Google announced new moves in virtual reality, adding a standalone VR headset and a 180-degree camera, in partnership with Lenovo.
Lenovo also announced its first Windows 10 PC using a Qualcomm chip.
Kodak shares are surging after the company said it was launching its own cryptocurrency.
Toyota is adding Amazon's Alexa to its cars, starting this year.
Dell software will let you answer cellphone calls on its PCs, due out on models this year.
Go deeper: Ina's running list of CES updates.
4. 1 fun thing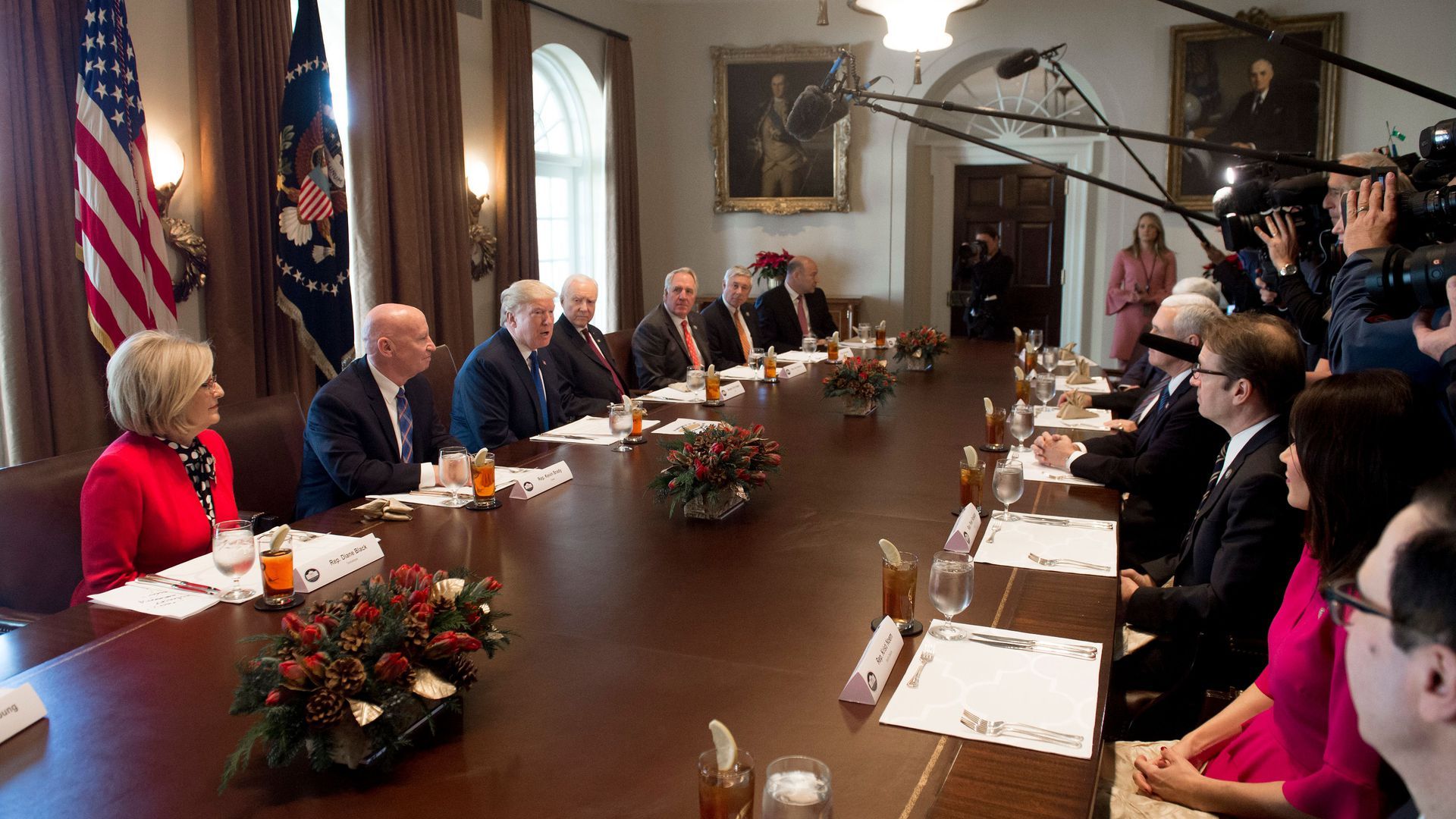 "Oprah will be lots of fun. I did one of her last shows.... I like Oprah. I don't think she's going to run."
—
President Trump, at the White House today