Situational awareness: Qualcomm just announced it has rejected a $121 billion takeover offer from rival chipmaker Broadcom, but did say that it would be open to further discussions. More from Axios' Dan Primack.
https://www.axios.com/newsletters/axios-pm-9888b298-bfaa-44d6-a693-8c97a5f92170.html?chunk=0#story0
1 big thing: Call it a correction
The Dow Jones Industrial Average dropped 1,000 points today for the second time ever. It was the second 1,000 point drop this week, and the Dow ended the day down 10% from its market high on January 26th.
Bottom line: U.S. economic fundamentals might be strong, but the stock market appears to have gotten ahead of itself, Axios' Dan Primack notes.
Key numbers:
The Dow was off 1,033 points, representing a 4.15% loss.
The NASDAQ fell 275 points, or 3.9%.
The S&P 500 fell more than 100 points, or 3.75%.
Yield on 10-year U.S. Treasuries closed up 0.25% at 2.85% (but rose as high as 2.88% during trading — its highest mark since the end of 2013).
The VIX, a measure of volatility, has climbed more than 29%.
Notable losers today included Yelp (-14.06%), HanesBrands (-10.93%) and Tesla Motors (-8.63%).
Potential causes:
"Fears that a pickup in growth and inflation could force central banks to tighten monetary policy more quickly than expected have driven government-bond yields higher throughout the year. That, in turn, can pressure stock prices as fixed-income interest payments become more attractive than stock dividends. [WSJ]
"Most investor forecasts, however, say yields would need to reach 3% to 3.5% to threaten the nearly nine-year bull run in stocks." [WSJ]
"One likely catalyst for Thursday's fall were comments from the Bank of England that it might raise interest rates sooner and higher than expected as it looks to fend off possible inflation." [NYT]
https://www.axios.com/newsletters/axios-pm-9888b298-bfaa-44d6-a693-8c97a5f92170.html?chunk=1#story1
2. What you missed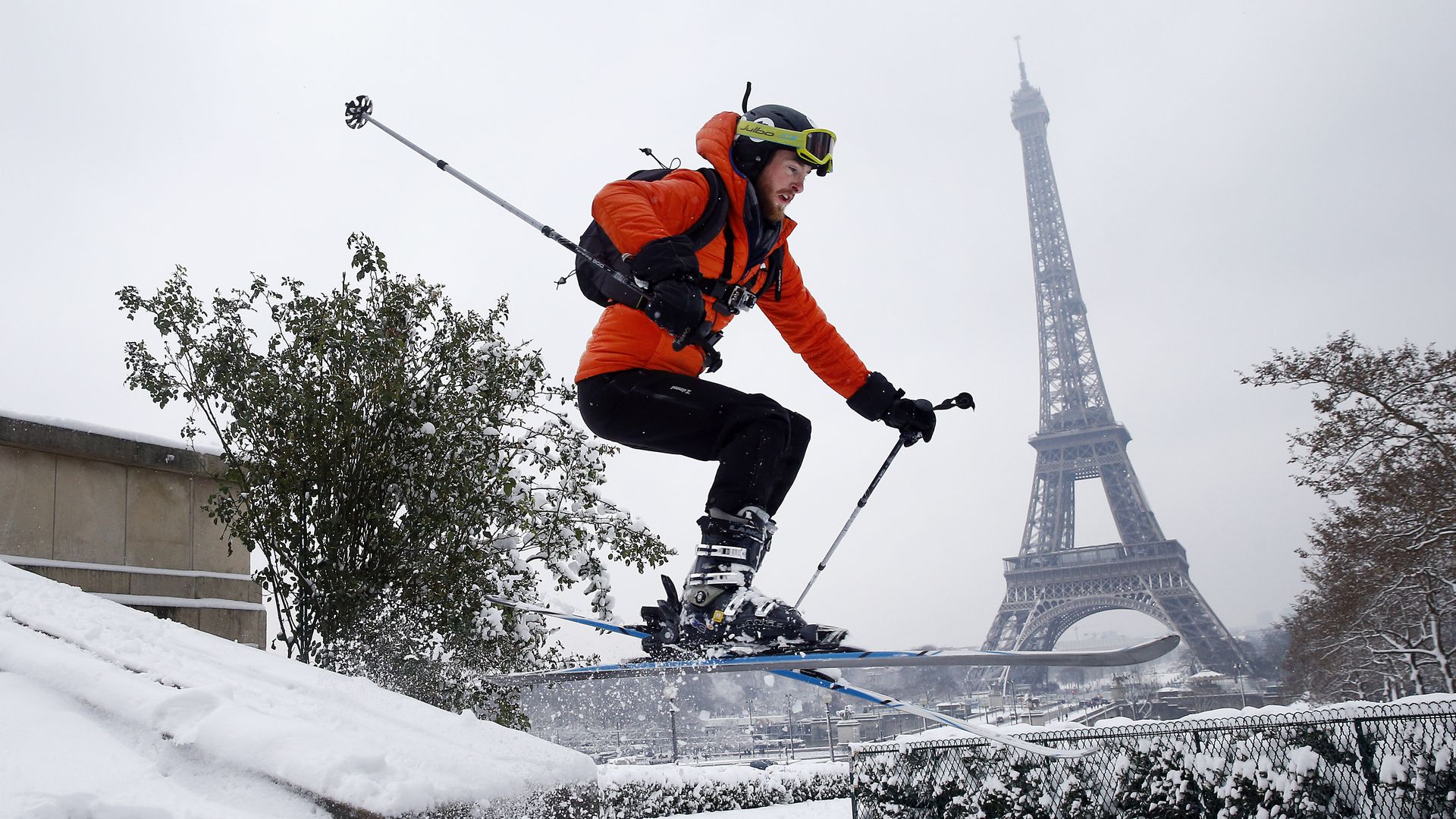 https://www.axios.com/newsletters/axios-pm-9888b298-bfaa-44d6-a693-8c97a5f92170.html?chunk=2#story2
3. Paragraph of the day
"[Jimmy] Buffett has given his fans a path to a simulacrum of the island life. In the course of it, he's gotten very rich. How rich? According to Forbes, in 2016 Mr. Buffett, who has only had one Top 10 song ('Margaritaville' reached No. 8), was worth a reported $550 million. (Bruce Springsteen is worth a mere $460 million, according to that same list.) He's so rich that he's done a 23andMe DNA test with Warren Buffett because in addition to sharing a last name, the mutual ability to sustain such mind-boggling wealth is so otherworldly that it could surely only be the result of the same extremely rare and fortunate genetic mutation. The test showed no biological relationship, but they stayed friends. Jimmy calls Warren 'Uncle Warren' and Warren, who has been a business mentor to Jimmy, calls him "Cousin Jimmy." 
— Taffy Brodesser-Akner for the NYT,
in a profile titled
"Jimmy Buffett Does Not Live the Jimmy Buffett Lifestyle."