https://www.axios.com/raj-shah-rob-porter-allegations-24dfa301-5a8d-4f25-9233-031c8aed3c43.html

White House: Allegations against Porter are "serious and disturbing"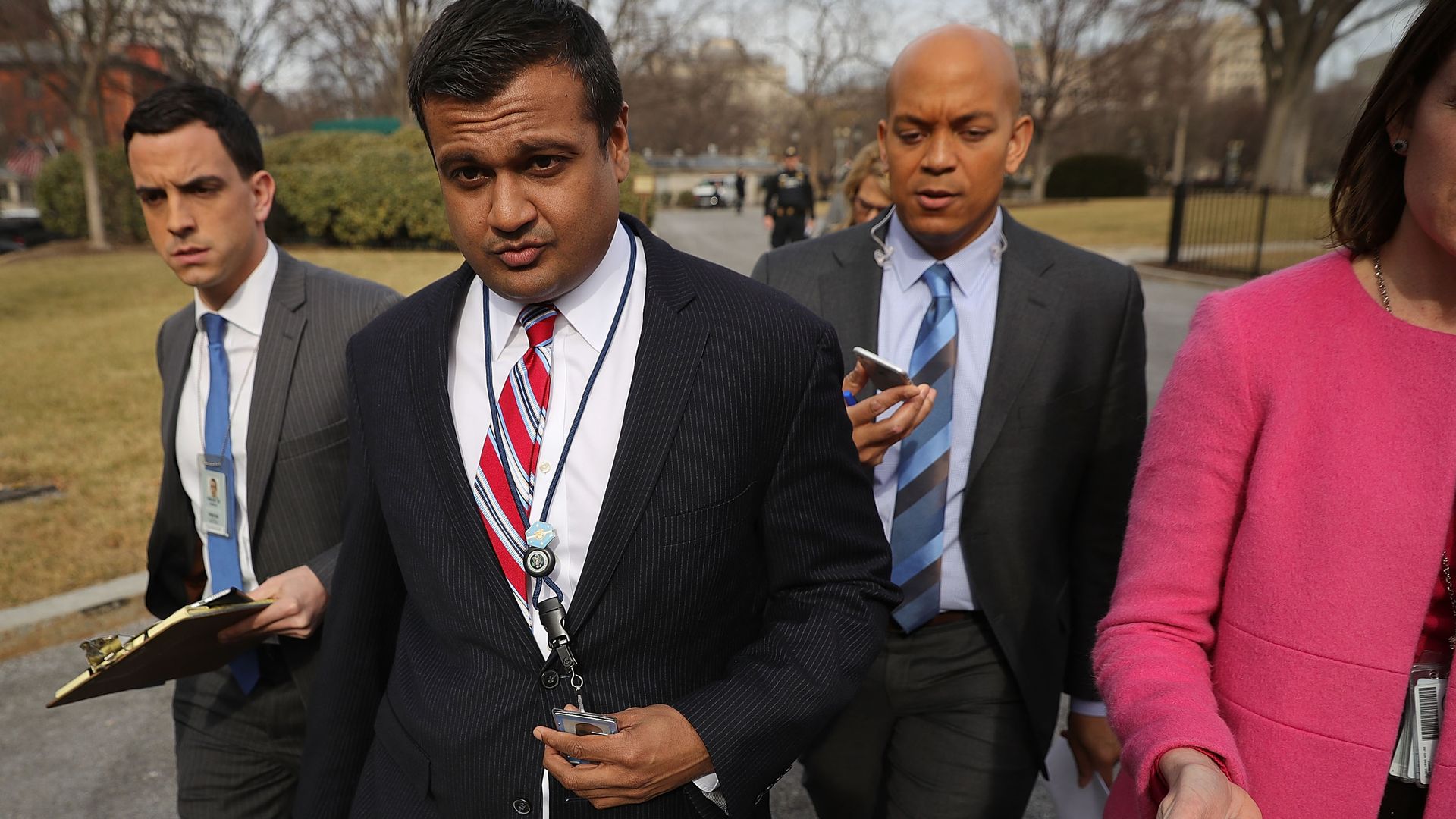 Deputy Press Secretary Raj Shah said at his debut White House briefing that domestic abuse allegations against staff secretary Rob Porter are "serious and disturbing," and that the officials "could have done better" in handling the situation.
Why it matters: The White House has been criticized on its handling of the allegations against Porter and his resignation. Axios' Jonathan Swan reported on Wednesday that he was encouraged "to stay and fight." Chief of staff John Kelly released two statements regarding Porter: the first saying he was a "man of true integrity," and the second saying he was "shocked" by the allegations.