January 03, 2022
Good afternoon: Today's PM — edited by Justin Green — is 382 words, a 1.5-minute read.
⚡Breaking: New York AG Letitia James issued subpoenas for two of former President Trump's children, Don Jr. and Ivanka, as part of a civil investigation, according to court documents. Go deeper.
1 big thing: Changing car buying forever
American car buying could soon look a lot more like it does in Europe, Joann Muller writes from Detroit for Axios What's Next.
Some companies plan to capitalize on the current inventory crunch by permanently shifting to an order-based system.
Why it matters: Packing lots with large numbers of cars, trucks and SUVs is a huge drain on profits for both dealers and automakers.
How European car buying works: Order the exact car you want — color, features, bells and whistles — then wait a month or so for delivery.
How it works: The pandemic finally made it possible to complete your car purchase online without setting foot in a showroom.
2. 📷 Senate snow day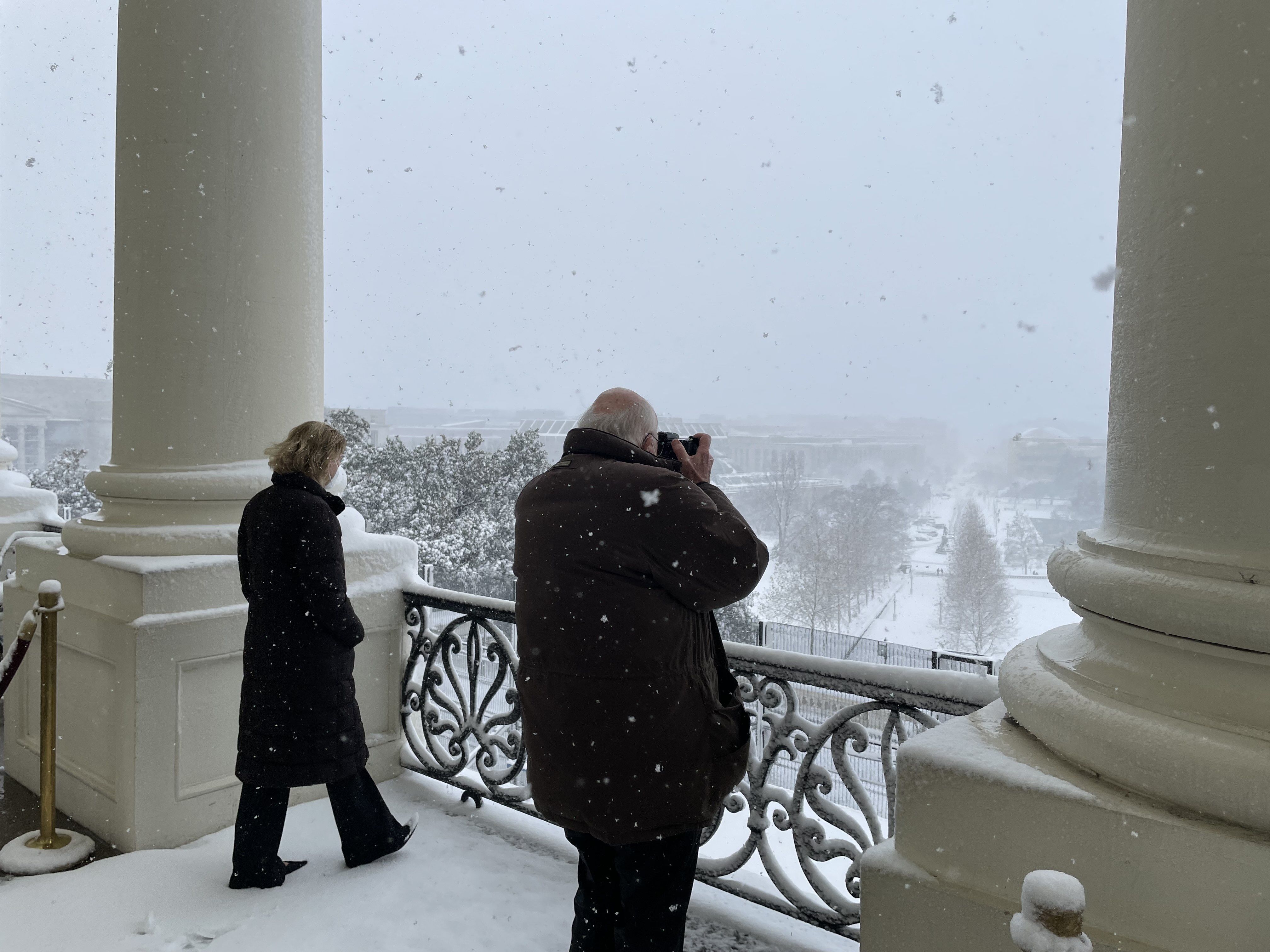 Senate President Pro Tem Pat Leahy (D-Vt.), a longtime amateur photographer, and Sen. Tammy Baldwin (D-Wis.) gave Axios' Andrew Solender and a couple of other reporters this view from a Capitol balcony.
Baldwin, who was due to preside over the mostly empty Senate chamber, said she had a longer walk than usual because part of the complex was closed off from fallen tree branches.
"I had to keep walking around until I finally talked to a police officer who let me in," she recalled. "I said, 'I'm late! I'm late for a very important date!'"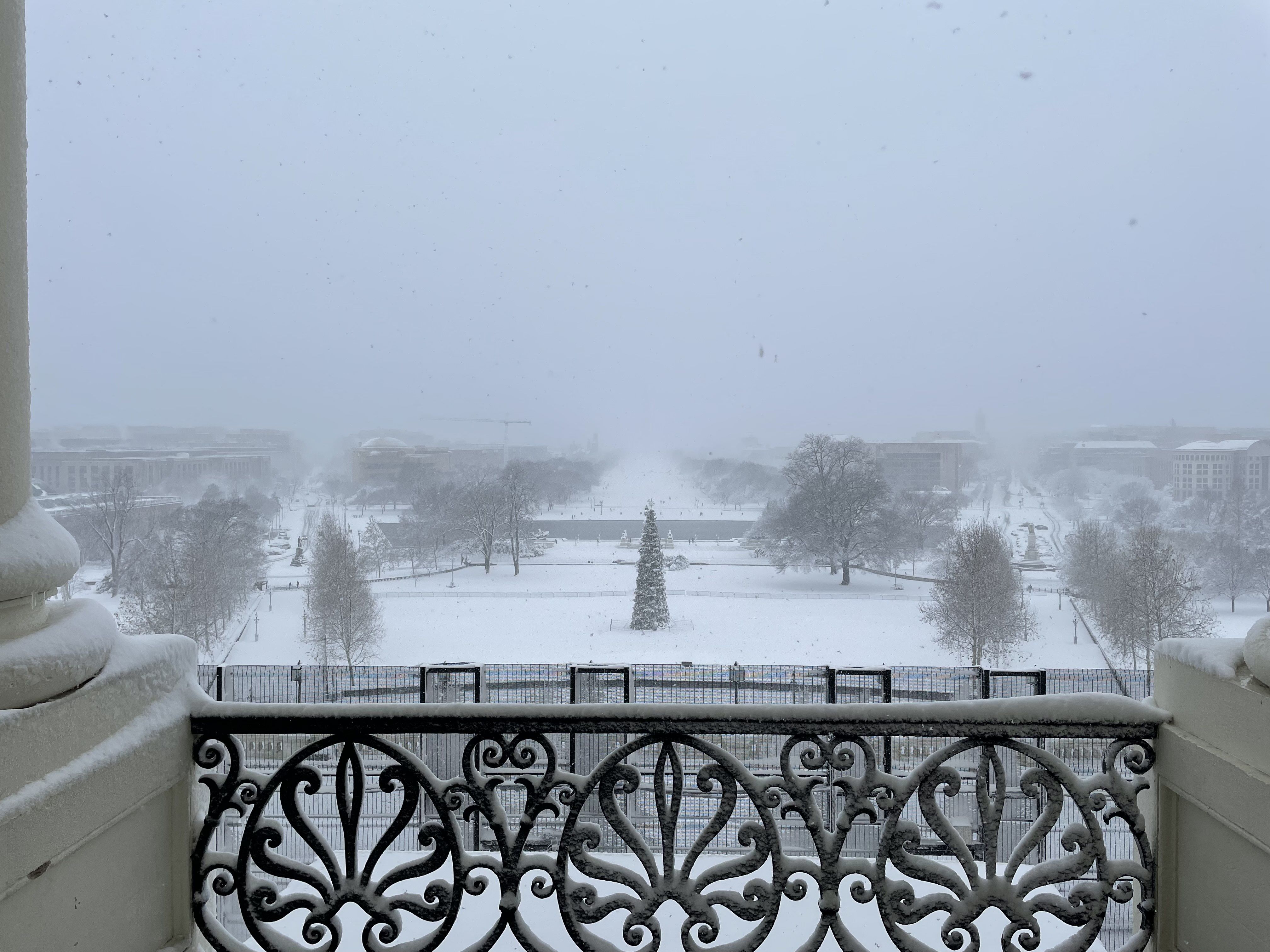 Snow in the D.C. area mostly ranged from 5 to 10 inches, with about 500,000 customers losing power in Maryland and Virginia because of flakes or wind gusts. (The Washington Post)
3. Fire reignites at South African Parliament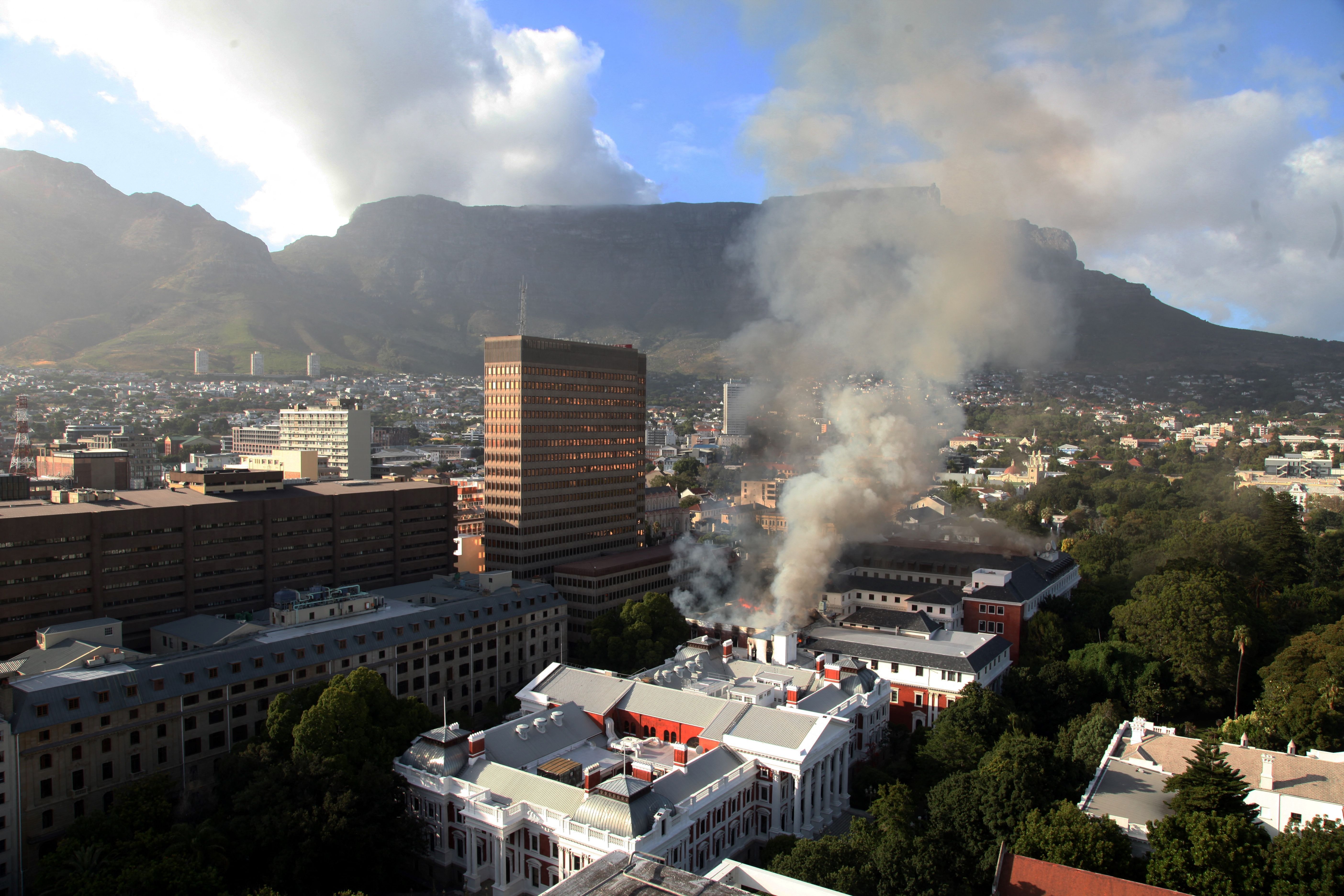 CAPE TOWN, South Africa (AP) — The fire that has already destroyed South Africa's main Parliament chamber flared up again today about 36 hours after it started in the 130-year-old complex of historic buildings.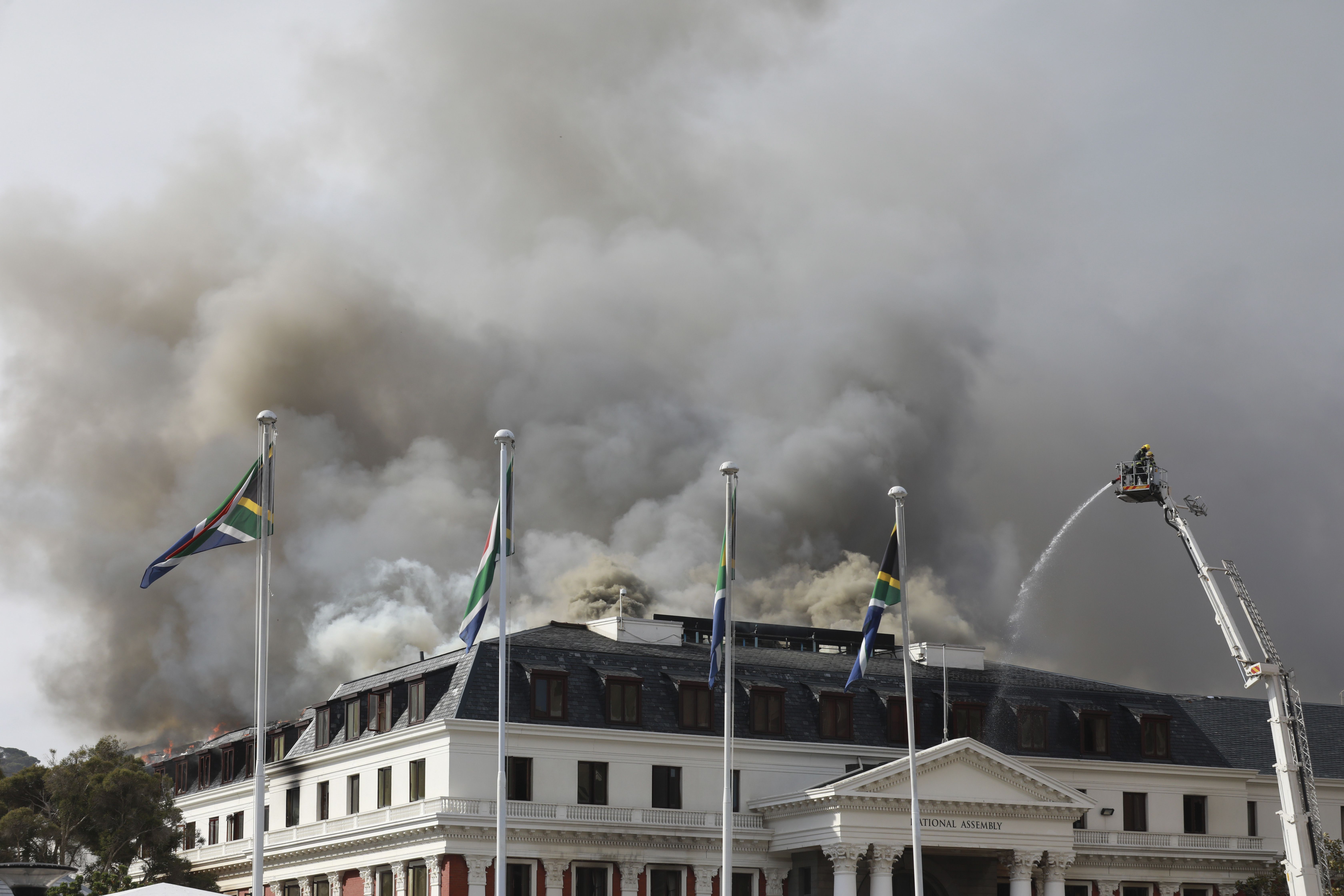 The fire had already burned down the chamber in the National Assembly building where South African legislators meet to pass laws.
4. Parting shots: Goat rodeo
Before: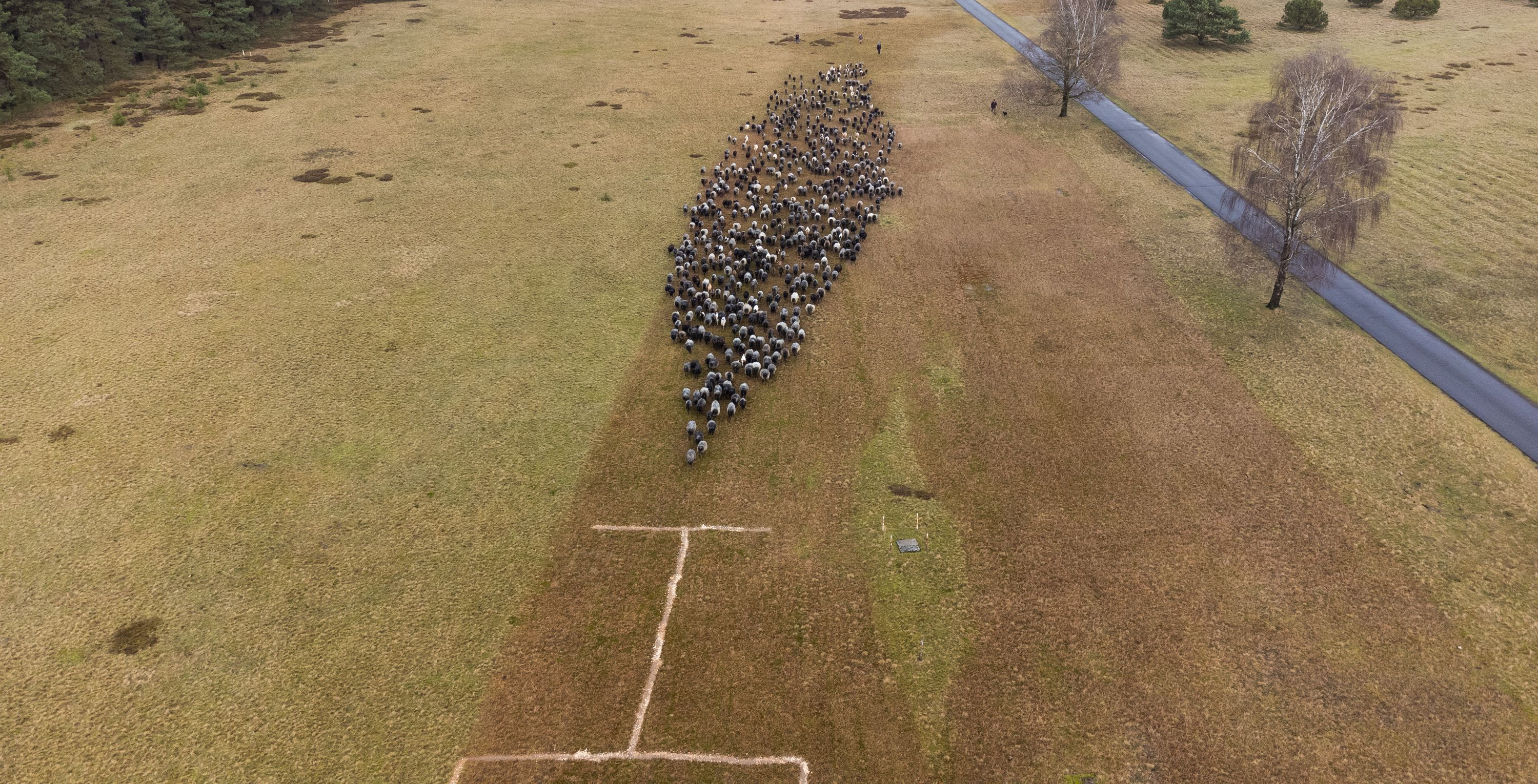 In Lower Saxony, Germany, about 700 sheep and goats moved toward pieces of bread that were laid out today in the shape of a 100-yard-long syringe.
After: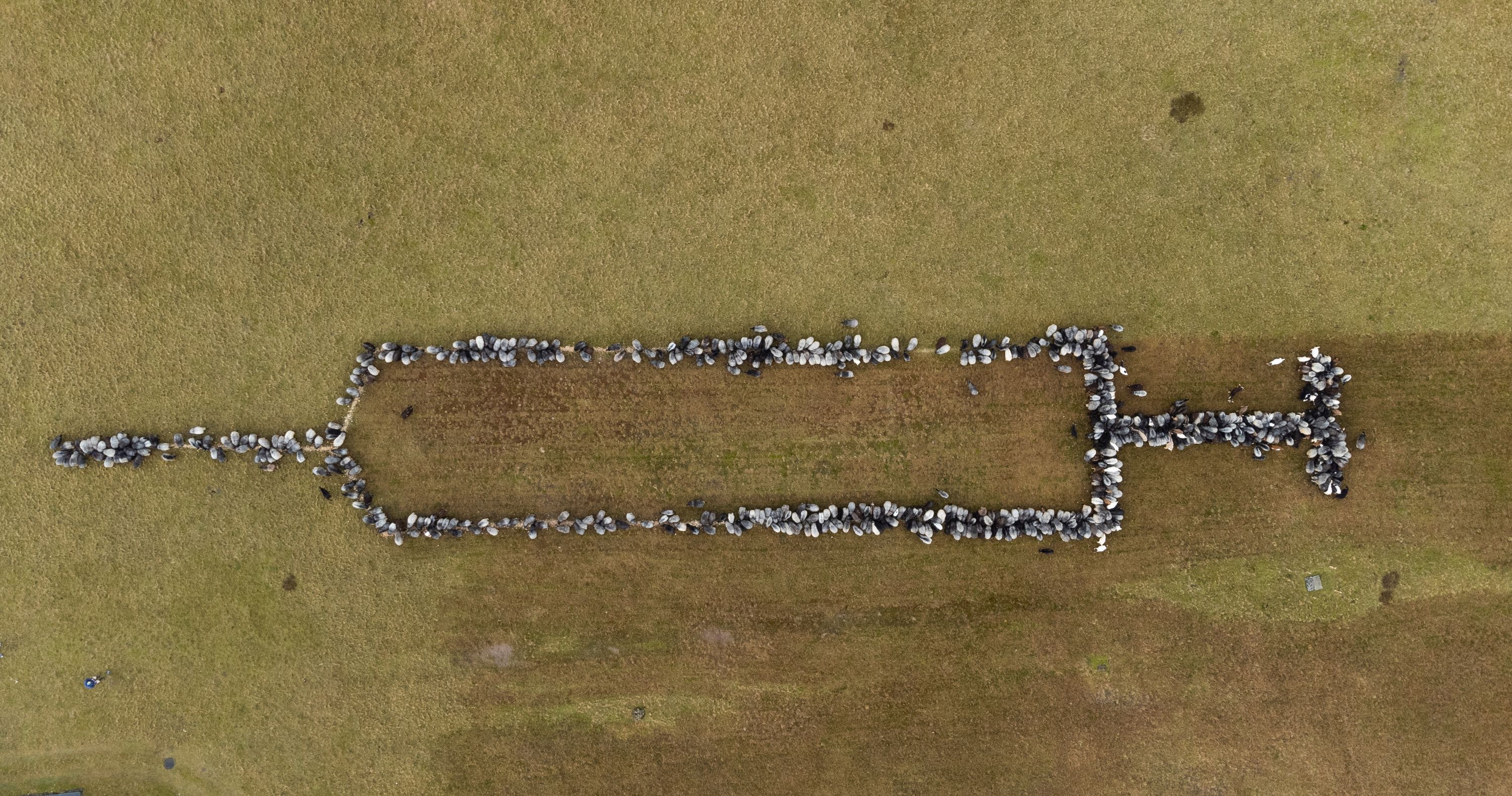 This drone photo shows the result — a pro-vaccine tableau.