Axios PM
March 14, 2018
1 big thing: "The most toxic working environment on the planet"
In 14 months covering this White House, Axios' Jonathan Swan emails, he's never registered such a mood of acute anxiety from within the West Wing.
What we're hearing: Nobody knows what exactly is happening, who's about to be fired, or which staffer will next be frogmarched out the door by security for some shadowy clearance issue.
"This is the most toxic working environment on the planet. Usually tough times bring people together. But right now this atmosphere is ripping people apart. There's no leadership, no trust, no direction and this point there's very little hope. Would you want to go to work every day not knowing whether your future career was going to be destroyed without explanation?"
— A White House official to Axios
Senior officials are equivocating privately when asked whether they think John Kelly and H.R. McMaster are staying or going. Nobody knows because it's Trump, and the way he dealt with Rex Tillerson was sudden, even though he'd long been fed up with his Secretary of State.
But the clearance issues are more serious:
West Wingers believe more people are set to be escorted out the building for security clearance issues.
Swan has learned that it's not just Johnny McEntee — the president's trusted body man — who's been pushed out for security clearance issues in recent days.
The same thing happened last week to an aide to the First Lady. He was escorted from the premises and his former colleagues don't know what the security clearance issue was that forced him out. 
Why this matters: This acute level of uncertainty — and these rapid fire executions, especially the security clearance issues — are shredding an already devastated morale inside the building. 
Be smart: This makes it harder than ever to attract top-tier talent. They're going to have big problems replacing the next wave of vacancies.
2. Scenes from the walkout
Thousands of high schoolers walked out of class for 17 minutes at 10 a.m. local time this morning, commemorating the 17 victims at Marjory Stoneman Douglas High School and protesting for tightened laws on guns.
Students march to the Massachusetts State House in Boston: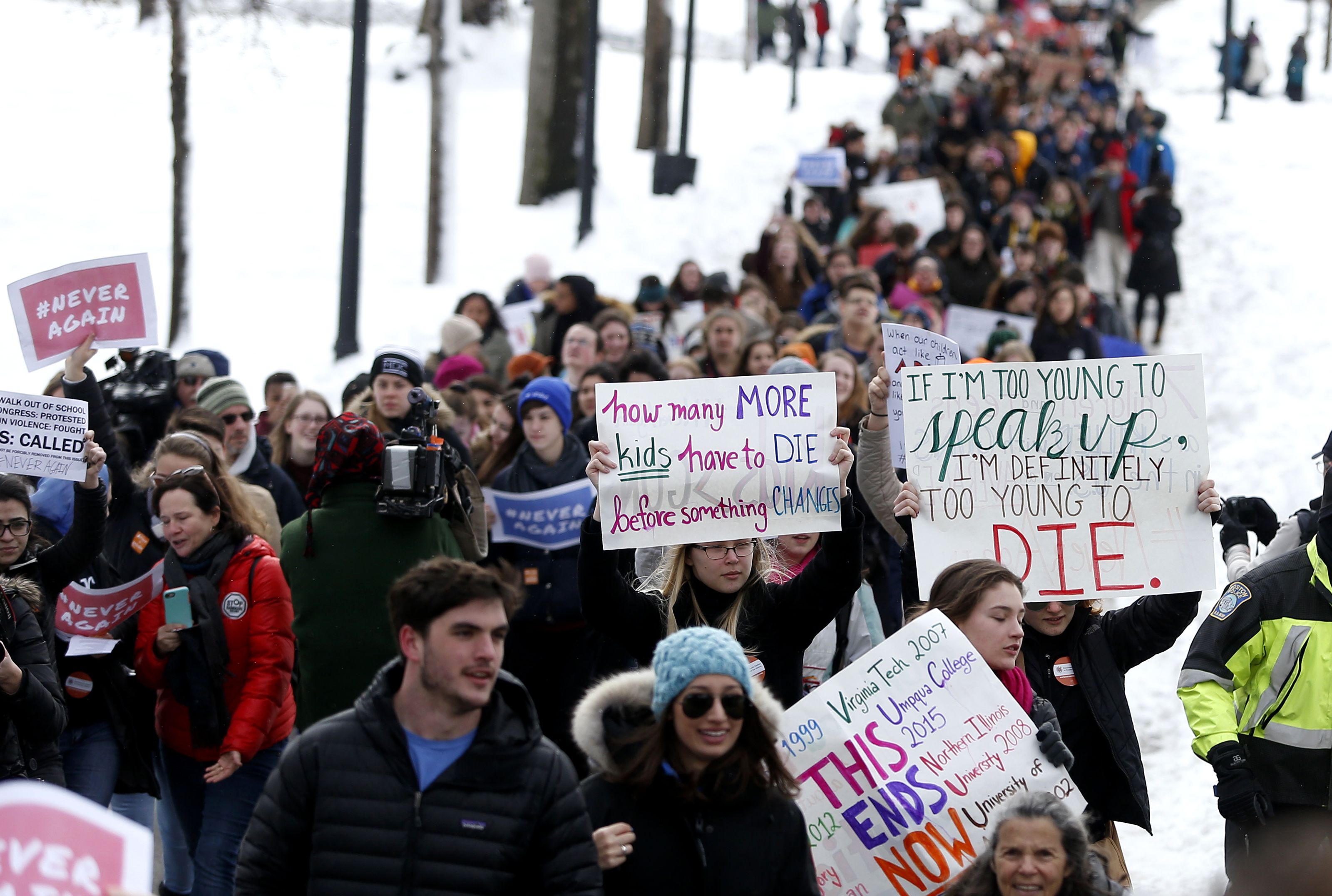 Students in Venice, California: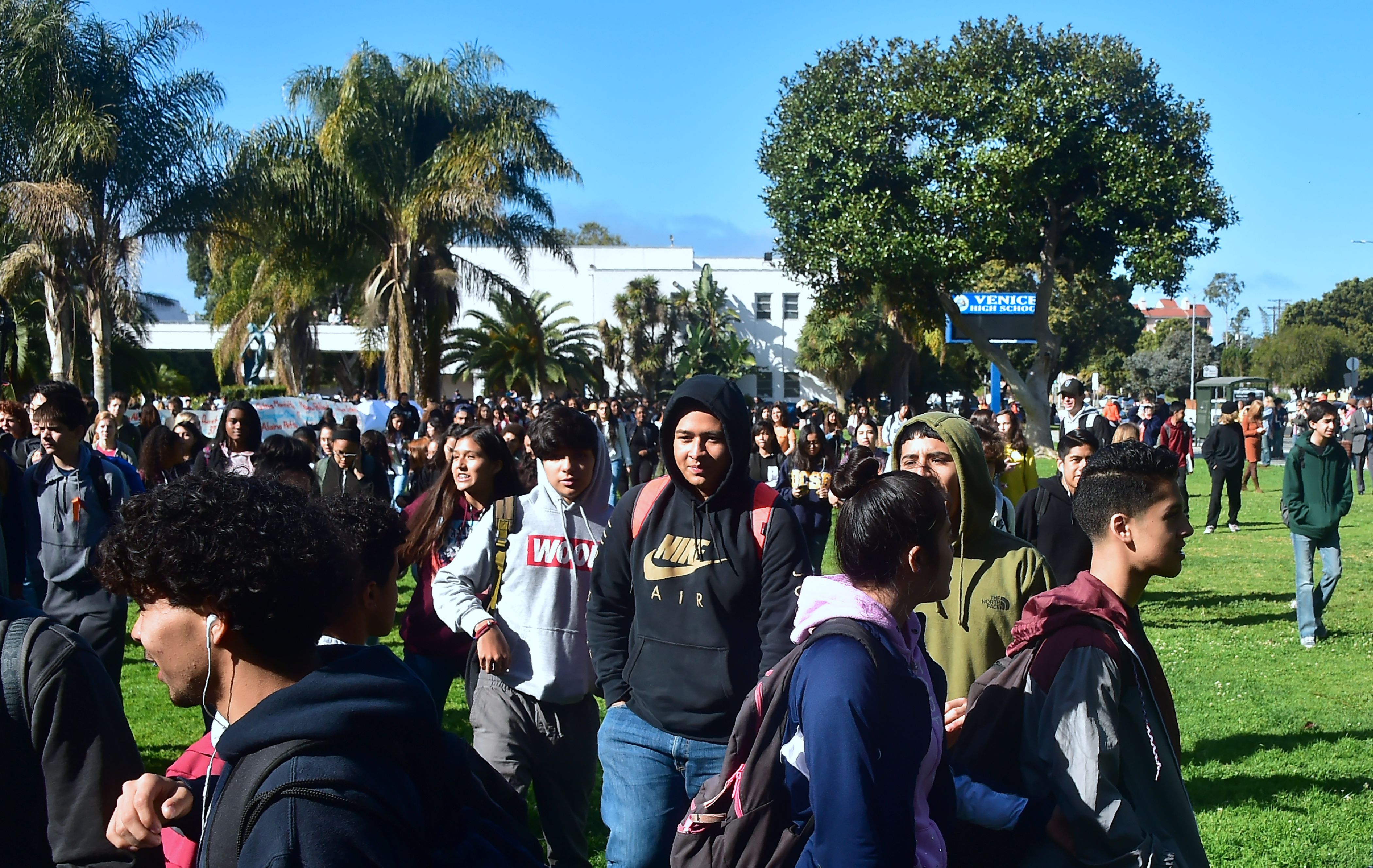 Students from Lane Technical High School in Chicago.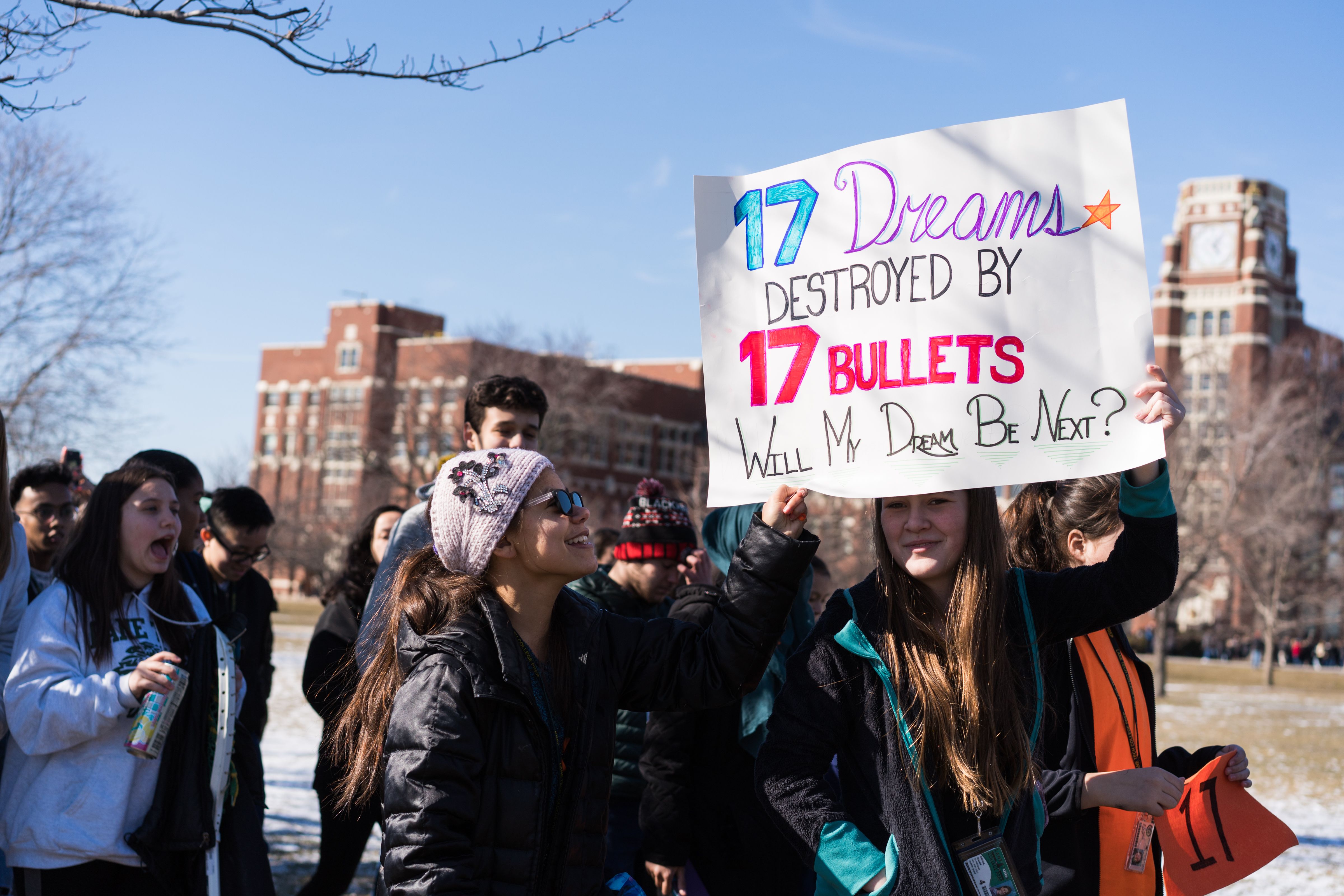 And students at the U.S. Capitol in Washington, D.C.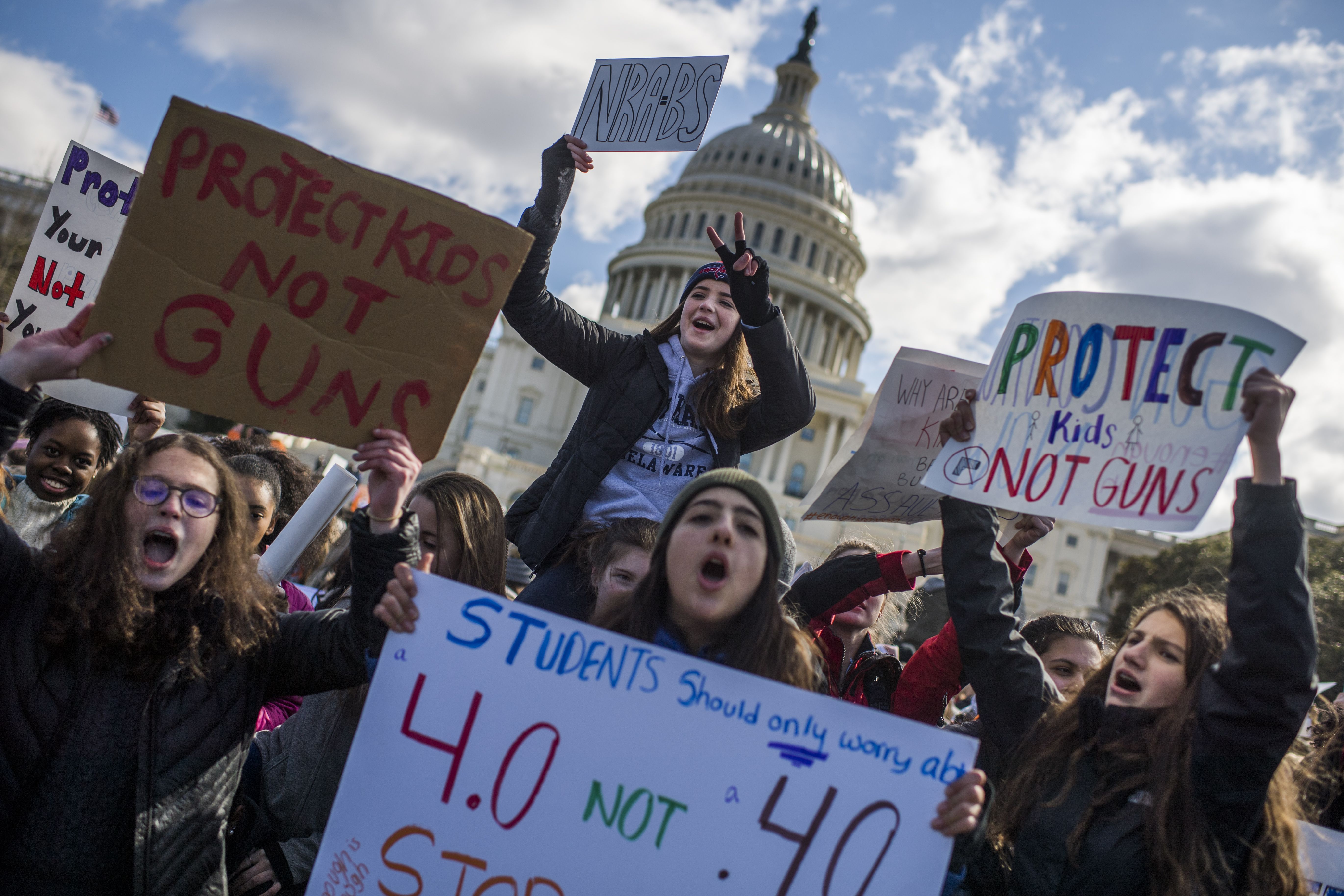 Go deeper: