June 24, 2022
🎉 Welcome to the first Friday of summer!
Look out for patchy fog early on, but it'll be sunny later with a high of 84.
Today's newsletter is 829 words, a 3-minute read.
1 big thing: $5.8 billion budget approved
Philadelphia legislators approved a $5.8 billion budget, along with tax cuts, on Thursday, even as the pandemic continues to drag down revenues.
Driving the news: The city's third pandemic budget boosts spending by nearly 11% over last year's plan, outpacing expected year-over-year revenue increases. Companion legislation will bring property, wage and business tax relief.
The big picture: With at least half a dozen Democratic city legislators weighing a bid for mayor next year, the budget is one of the last chances to put their stamp on city finances before a May 2023 primary.
Between the lines: No candidate has officially entered the mayoral race yet. Philly elected officials must resign to run for another office, per city law.
All 17 members of City Council are also on the ballot next year.
Details: Violence prevention spending will grow to more than $200 million, up from about $155 million last year, according to the Kenney administration.
The Police Department budget will jump to $788 million. That includes about $5 million for its forensics program and $250,000 for recruitment efforts amid an officer shortage.
The plan also includes $1.8 million for security cameras near schools.
Flashback: The hike in the police budget differs from previous years when Philly officials effectively kept it flat in response to protests that erupted over George Floyd's murder in 2020.
Police were originally slated about $729 million for the current fiscal year.
Meanwhile, the Free Library's budget will increase to $58.4 million, up more than $13 million over last year.
What they're saying: Mayor Jim Kenney said in a statement that the budget focuses on core city services while maintaining Philly's long-term fiscal health and reducing racial disparities among residents.
The other side: Councilmember Alan Domb, who strongly hinted at a potential bid for mayor, said the budget doesn't go far enough, slamming Kenney for failing to address public safety, the opioid crisis and low police staffing levels.
2. The Sixers No. 23 trade
The Sixers agreed to trade their No.23 overall pick and small forward Danny Green for shooting guard De'Anthony Melton.
Details: In exchange, Memphis will get David Roddy, a guard out of Colorado State.
There were rumors surrounding the Sixers' No. 23 picks when they made the deal for James Harden at the trade deadline. That's when the Sixers included a first-round pick that the Brooklyn Nets deferred until 2023, The Philadelphia Inquirer reports.
The move also comes after Green tore both his ACL and LCL in his left knee during the playoffs.
Between the lines: It's a logical move for the Sixers to get a two-way player in Melton who would work well alongside Joel Embiid and James Harden, according to a CBS Sports analysis.
3. Your weekend plans: Block parties, festivals and more
🏮 Philadelphia Chinese Lantern Festival: The cultural festival returned to Franklin Square Tuesday, with more than 30 colorful installations celebrating Chinese heritage.
Open 6-11 pm daily through Aug. 7. Catch live performances, including face-changing, diabolo shaking, foot juggling, and folk dancing. Tickets: $12-$23.
🚃 "SEPTA is a Drag" Tour: Celebrate Pride on a trolley tour hosted by The LoveHer Boys, the city's only active drag king performance group led by people of color, Friday at 5pm.
Learn about LGBTQ history and listen to live music as you visit Independence Hall, City Hall, the Philadelphia Art Museum, and the Gayborhood. Tickets are $39.
🎸 Avenue of the Arts Block Party: The Wawa Welcome to America event Saturday will feature live performances including Bill Jolly, Rated Art, Zo, and Gina Castanzo from "The Voice." The festivities run from 11am to 7pm.
Kids are welcome too. Check out the 120-foot slide or ride across Broad Street on a 100-foot zip line (free of charge).
4. News Market
🏀 Fanatics CEO Michael Rubin is selling his ownership stake in Harris Blitzer Sports & Entertainment, the company that owns the 76ers, to avoid conflicts of interest. (Philadelphia Business Journal)
📚 Terrill Haigler, better known as "Ya Fav Trashman," is releasing his first children's book later this month. "I'm Cool Too" aims to teach kids about the importance of keeping communities clean. (Philly Voice)
❌ The city's Board of Education is weighing whether to shutter Memphis Street Academy Charter School at J.P. Jones in Port Richmond next year due to poor academic performance. (KYW 1060AM)
🎙️ A new podcast from Community Legal Services in Philly is breaking down systemic racial inequalities for listeners. (The Philadelphia Inquirer)
5. 🏳️‍🌈 1 Pride pop tart to go
Philly bars and bakeries are serving up specialty treats to support the LGBTQ community throughout Pride Month, and it's not too late to take part.
For breakfast: High Street Philly is selling rainbow pop tarts — filled with blueberry tarragon compote — through June, with 100% of proceeds going to the Attic Youth Center.
By the numbers: Head baker Delilah Pergola tells Axios they've sold 56 pop tarts, as of Tuesday, and expect to double that before the month is over.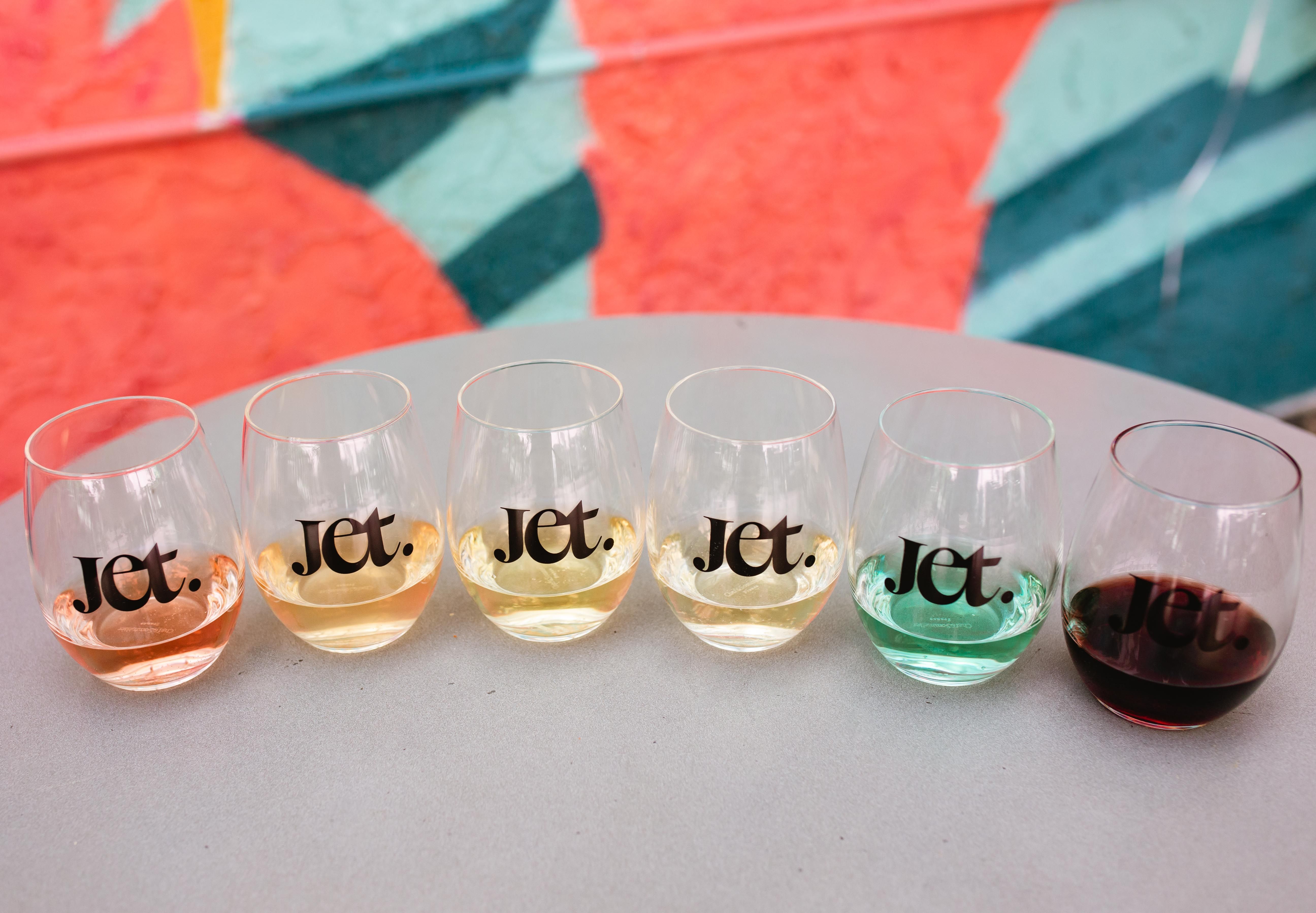 For happy hour: Order a Pride Flight from Jet Wine Bar, with six different multicolored wines for $30. Jet is donating $5 from each flight to the William Way Center.
What they're saying: General manager Colin Elko tells Axios Jet has donated to several LGBTQ groups around the city since first offering the Pride Flight four years ago.
Go deeper: Support local LGBTQ-owned restaurants like Jet year-round with OpenTable's coast-to-coast list of LGBTQ-owned and -operated dining spots.
Our picks:
🔥 Mike is planning on visiting the Philadelphia Chinese Lantern Festival this weekend.
🍿 Taylor plans on binge-watching this mini-series over the weekend.