Axios Philadelphia
March 20, 2023
Hi, Monday! Back again. Enjoy this first day of spring!
📍 Situational awareness: The lights of Boathouse Row will remain dark for at least eight months during a major overhaul of the lighting system, starting today.
Today's newsletter is 915 words, a 3.5-minute read.
1 big thing: Philly doesn't put women on pedestals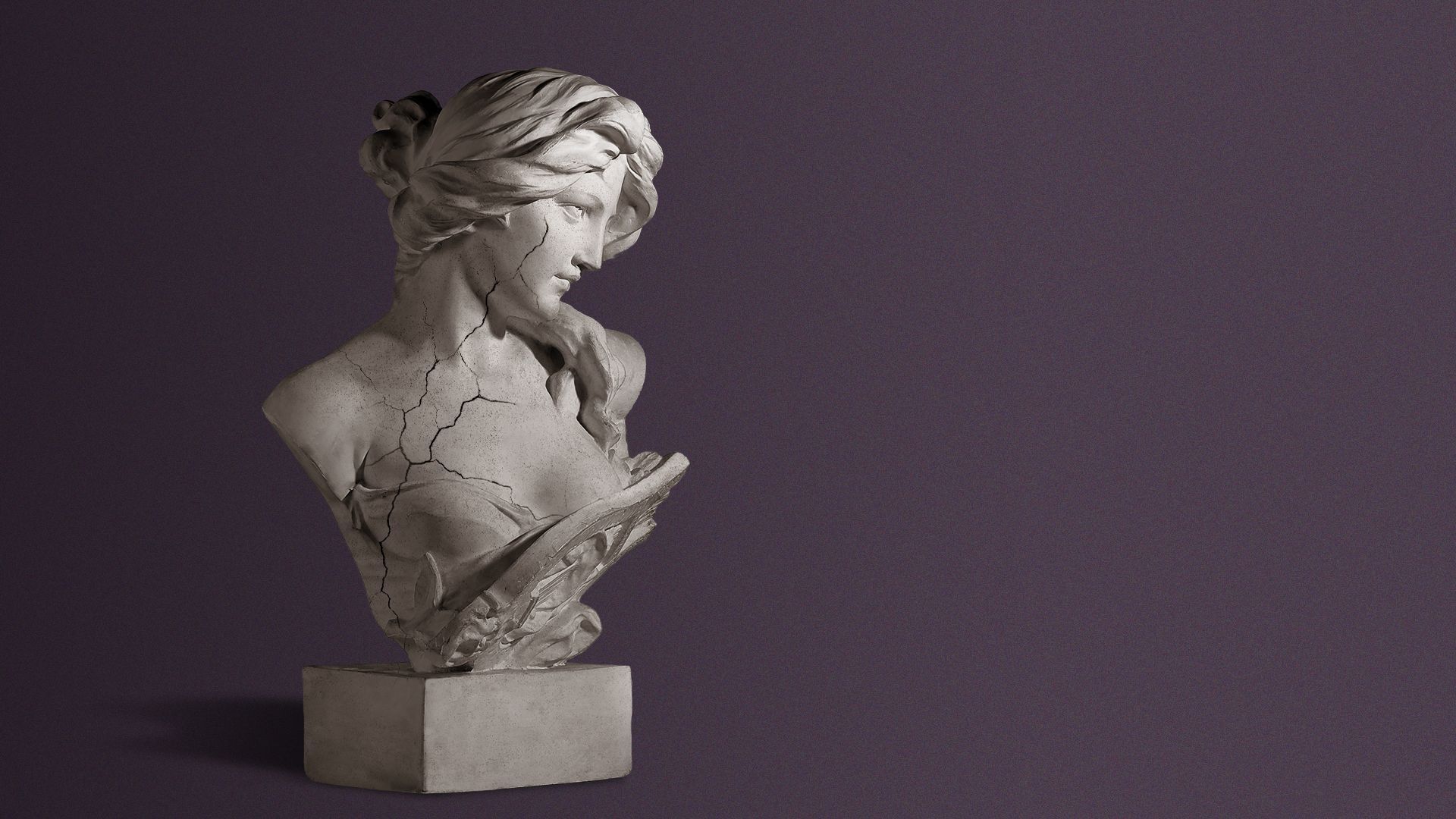 Looking for a statue in Philly of a woman who is part of this world is like trying to find an Eagles fan not wearing their gear on game day.
Driving the news: Philadelphia maintains a massive gender gap when it comes to its public monuments despite years of increased awareness about the lack of diversity of sculptures nationwide.
And no city-owned monument depicts a historical woman of color.
The big picture: Public art in the U.S. has long presented a lopsided view of history, Axios' Chelsea Brasted reports.
Of the top 50 historical figures represented in a 2021 audit from Monument Lab, which looked at about 50,000 U.S. monuments, only three are women, and only five are Black or Indigenous. Half are people who enslaved others.
There were 22 sculptures of mermaids, to 21 honoring abolitionist Harriet Tubman.
Zoom in: In Philadelphia, only four of the estimated 1,500 city-owned statues and monuments — not including murals — depict real women. They are:
The city manages 41 sculptures depicting fictional or allegorical female figures, such as "Duck Girl" in Rittenhouse Square and Little Nell beside Charles Dickens in Clark Park.
Of note: That accounting doesn't include monuments owned by other institutions.
Meanwhile, historical men — overwhelmingly white — are depicted in Philly's public monuments, although the city couldn't provide an exact figure.
Between the lines: Philly has made some strides in recent years to increase the diversity of its public art, installing its first sculpture depicting an African American girl in 2019.
What they're saying: "Commissioning public art monuments is time consuming and requires significant funding," Marguerite Anglin, the city's public art director, tells Axios.
What to watch: Monuments of historical women of color are in the pipeline.
The first is Tubman, for the northeast section of City Hall. The winning design will be revealed in September.
The other is Blanche Nixon, a community activist, to be placed at the Cobbs Creek library that bears her name. A design will be selected early next year.
Is a new job in your future?
2. 📍 Poll position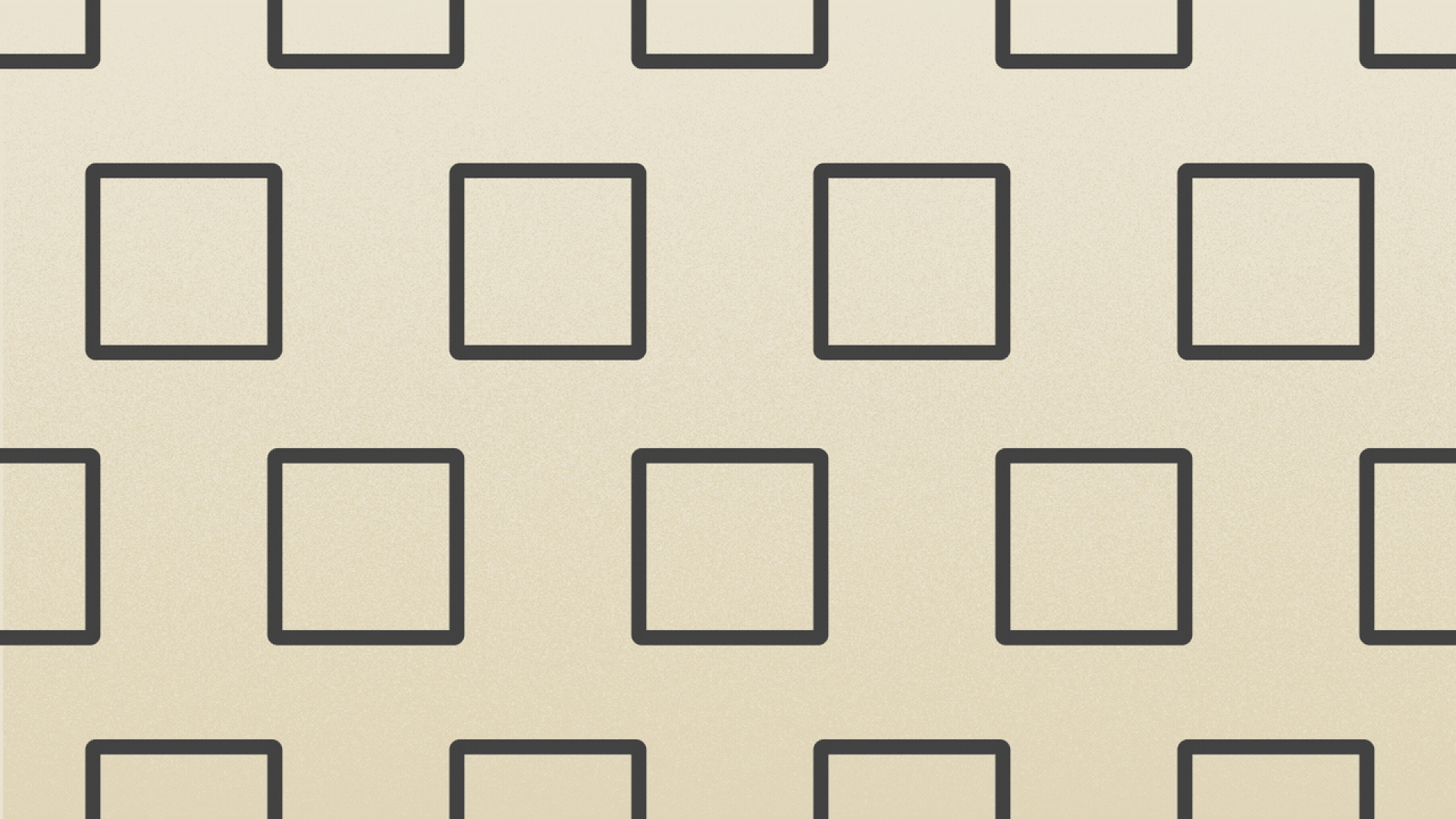 Much has been made of the "coffee can of destiny" after little-known mayoral candidate John Wood drew the top spot on the ballot among a dozen candidates in this year's Democratic primary.
What they're saying: Wood was surprised by the lucky draw, and a lot of candidates feel positioning matters in a crowded race.
"I think it lifts me tremendously, gets me some donations, maybe some endorsements," Wood told WHYY.
The intrigue: We went back in time to see whether pole position has indeed mattered in Democratic primaries. Shout out to Nick Custodio of the Philadelphia City Commissioners office who helped track down documents for us.
Here's the rundown of the winners' ballot position and the size of the field.
2019 — Jim Kenney was #1, in a three-person field.
2015 — Kenney was #3, in a field of six.
2011 — Michael Nutter was #2; his only opponent was Milton Street.
2007 — Nutter was #3, in a crowd of seven.
And if we keep going back: In 1999, John Street won after drawing the #1 slot in a four-person field.
In 1991, winner Ed Rendell drew #5 among five, per NBC 10.
For the political wonks: Here's this year's full ballot:
John Wood
Cherelle Parker
James DeLeon
Rebecca Rhynhart
Delscia Gray
Derek Green
Amen Brown
Jeff Brown
María Quiñones Sánchez
Warren Bloom
Allan Domb
Helen Gym
🧠 Be smart: May 1 is the last day to register to vote in the mayoral primary. Election Day is May 16.
3. News market: 💵 Pricier water bills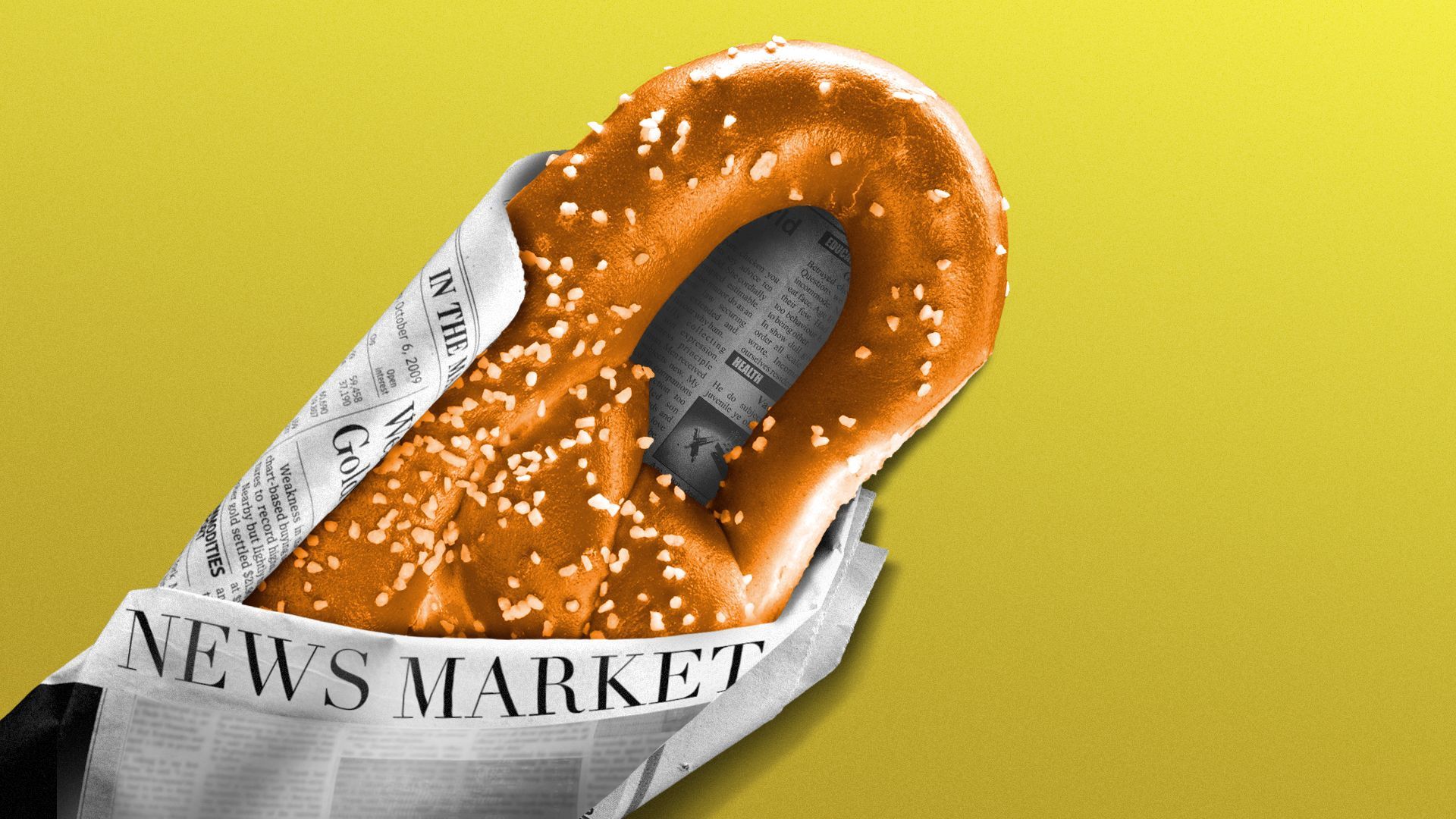 🚿 The Philadelphia Water Department has asked to raise residential rates to cover inflation-related cost increases. Residents can provide input on the proposed 20% bump during four virtual hearings, Wednesday and Thursday at 3pm and 6pm. Those wishing to register to testify must email [email protected] by Tuesday. (Inquirer)
🚆SEPTA isn't moving forward with a controversial King of Prussia Rail project after the federal government denied funding that would've covered 60% of the $3-billion price tag. Federal officials doubted the agency could cough up its portion of the funds. (Billy Penn).
🚨 Four people were wounded in a shooting around 3am Sunday near Temple's football practice facility. The university said the victims aren't students. Police believe what began as a dispute inside the Hubble Bubble Hookah lounge escalated into gunfire when one of the individuals was kicked out of the establishment. (6ABC)
🗳️ Mayoral candidate Derek Green urged the city's ethics board to make public the results of an investigation into grocer Jeff Brown before the May 16 primary. Green's comments came after a widely circulated report saying that a campaign consultant to Brown was contacted by the ethics board. (Philadelphia Tribune)
4. 📣 1 stat to go: Listen up, City Hall!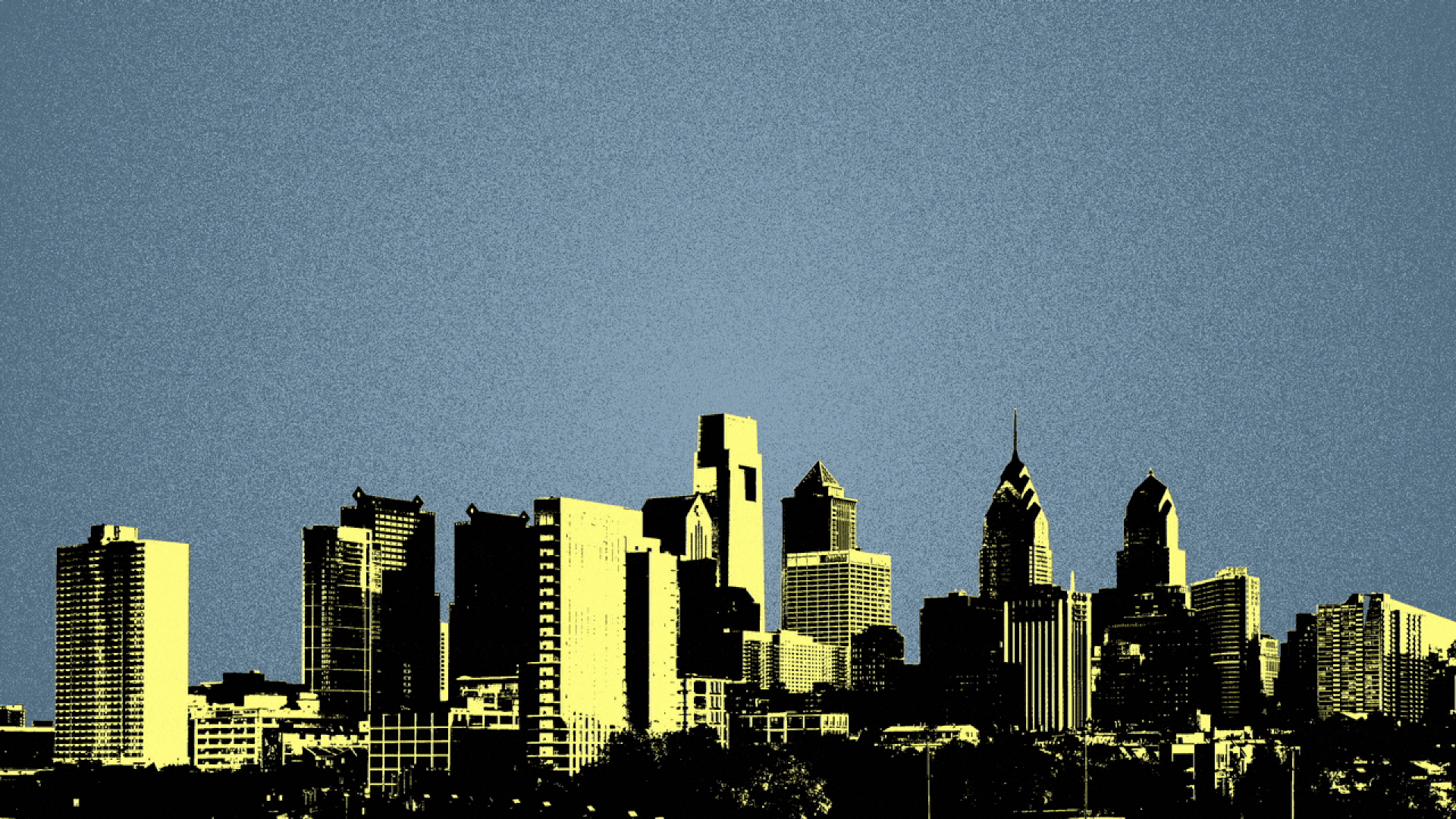 "Pretty seriously" off track: That's how 65% of respondents described the city in a recent survey by the nonprofit Lenfest Institute.
The group polled 1,247 Philadelphians in December and January.
Zoom ins: The top issues residents said they want the mayor and other elected officials to tackle over the next two years were crime (89%), public schools and education (75%), and the economy and jobs (65%).
Context: The survey comes as the mayor and the 17-member City Council are on the ballot this year, with the primary set for May 16.
🌳 Mike is ordering a free fig tree from the TreePhilly program.
📺 Isaac stayed up too late watching "The Jinx."
Today's newsletter was edited by Kristen Hinman.