Axios Media Trends
January 15, 2019
Thanks for subscribing to Media Trends. Tell friends to follow along by signing up here.
Good morning from the U.K., where the latest research from the Reuters Institute for the Study of Journalism and Oxford University finds that the news industry has "Shiny Things Syndrome," an "obsessive pursuit of technology in the absence of clear and research-informed strategies."
1 big thing: Big Tech throws money at local news problem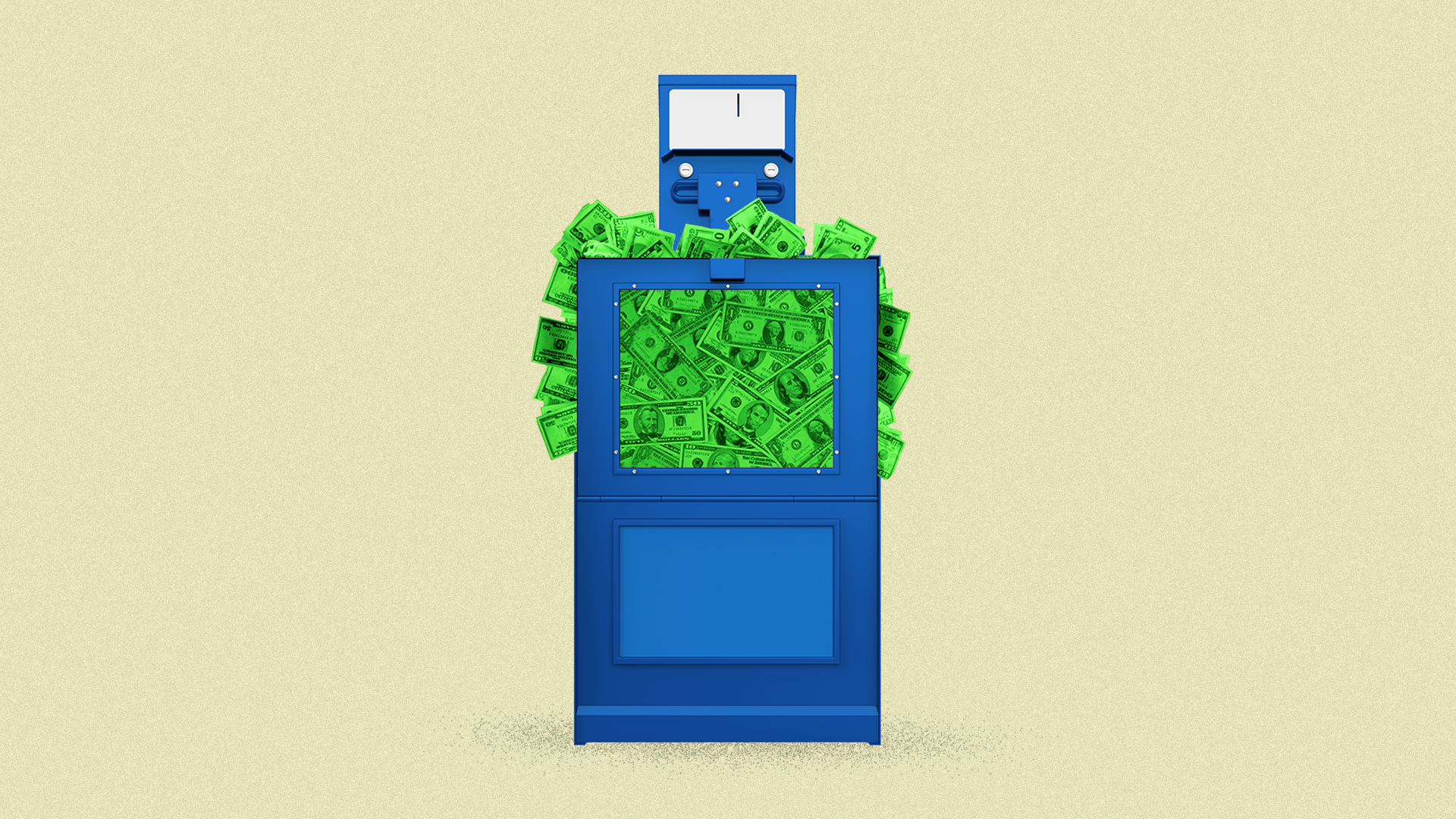 Major tech companies and moguls are pouring lots of money into initiatives to support quality journalism, after months of bad headlines about fake news and the longer-term struggles of business models for journalism, especially at the local level.
Why it matters: The efforts are meant to show tech's support for quality journalism, even though its products and business models often feel at odds with fostering a quality news ecosystem. Microsoft President Brad Smith discussed the topic with Axios' Kim Hart at an editors' gathering in Redmond, Washington...
"I think we should all care about high quality journalism. ... I keep hoping that we're gonna see the journalism profession come out the other end. Remember, a decade ago, people were saying, 'Gee, there's no future in high quality audio visual entertainment.' It [was] being decimated by cable and then a new business model emerged."
— Brad Smith
Driving the news: Facebook says it's granting $300 million to news programs, partnerships and content over the next 3 years, matching Google's commitment of $300 million towards news initiatives last year and following Craig Newmark's $20 million donation to the CUNY Journalism School .
Facebook's project is meant to support local journalists with immediate newsgathering needs while helping them build long-term sustainable business models, on and off its platform.
Facebook says it's targeting local news because it became evident it would have the biggest impact in this sector after working with publishers via its accelerator programs.
NEW: Wordpress, the content management tech company owned by web development giant Automattic, is also investing six figures in The News Project, Axios has learned.
On Monday, WordPress also announced the launch of Newspack, a publishing platform aimed at local news outlets that's backed by Google, the Lenfest Institute, the Knight Foundation, and others.
Be smart: In many cases, it's a mutually beneficial relationship. Tech companies need quality local news to drive community engagement and trust, while local news companies could use help from tech leaders to support innovation.
"Tech leaders recognize the promises of technology better than anyone. They are increasingly aware also of the challenges — from misinformation to declining trust in media — that while not new, are being propagated at record speeds due to the pace and growth of the changes in our media ecosystem."
— Jennifer Preston, VP for journalism, Knight Foundation
Between the lines: While the news industry welcomes these contributions, it will be difficult to reverse the tense relationships tech companies, and in particular Facebook, have had with publishers.
"There's a lot of critics out there in the local media space and there are a lot of bad feelings about algorithm changes Facebook made made last year. But local media still recognizes the need work with platforms and be more collaborative."
— Nancy Cawley Lane, president, Local Media Association
Yes, but: Local news publishers have traditionally had a more welcoming relationship with technology companies than larger national publications.
The bottom line: These efforts are often opportunistic investments, just as much as they are philanthropic efforts.
2. Meanwhile, local consolidation continues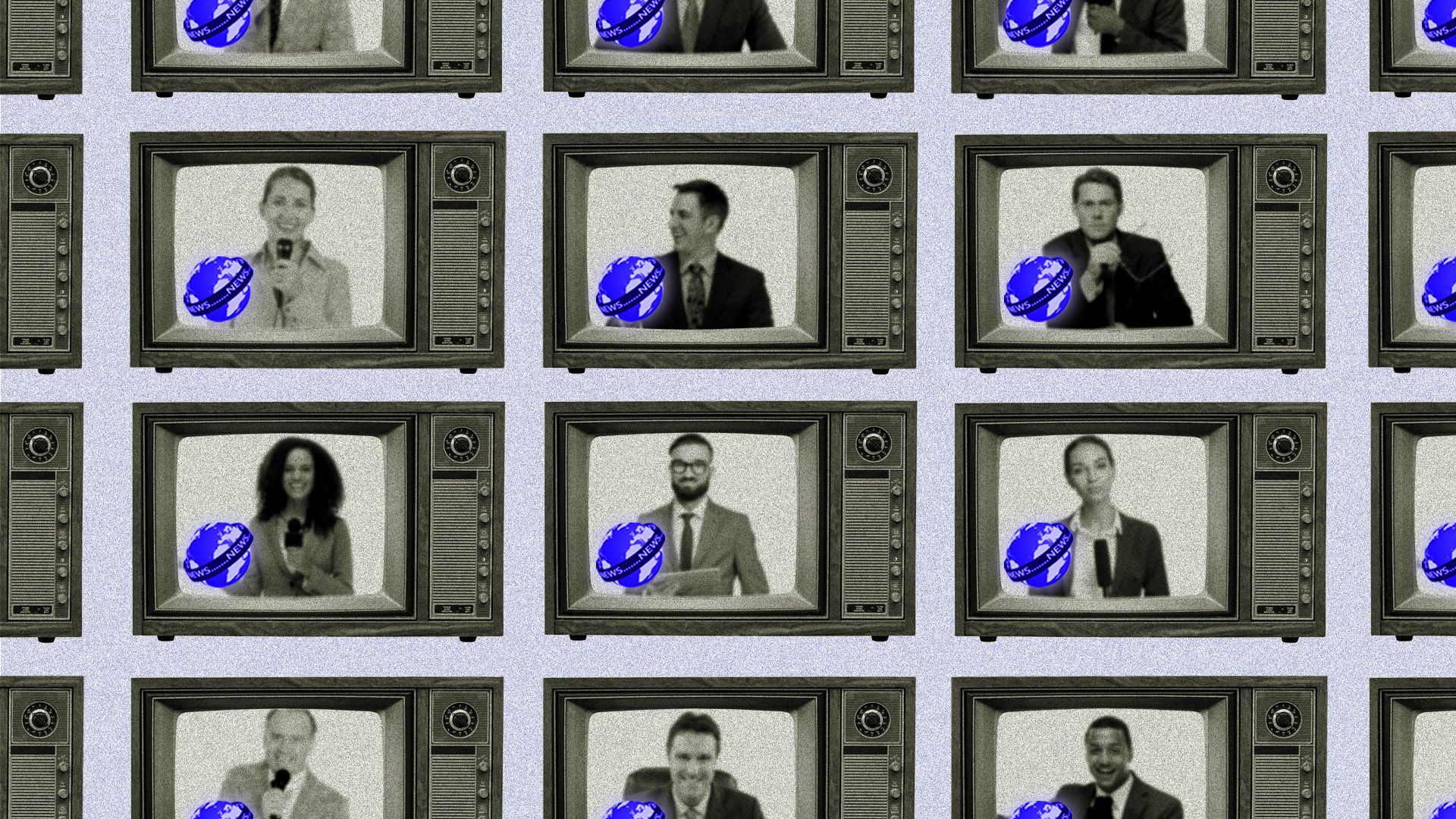 Digital First Media said Monday that it has offered to buy Gannett Co., publisher of USA Today, for $12 per share. The offer is a 23% premium over Gannett's Friday's closing price and would value Gannett's equity at just over $1.3 billion, per Axios' Dan Primack.
Digital First Media is mostly owned by hedge fund Alden Global, and owns roughly 200 newspapers, including The Denver Post and The Boston Herald.
Why it matters: It doesn't have a stellar reputation for maintaining the cultures and values of struggling local news companies it buys up. Instead, it's known for cutting staff and outsourcing local news-gathering to digital operations in major cities.
And it's not just newspapers ... Local TV companies TEGNA, Hearst and EW Scripps are all planning to submit final offers for Cox Enterprises' 14 broadcast TV stations at the end of January, people familiar with the matter tell CNBC's Alex Sherman.
Cox announced in June that it planned to sell its TV stations, in part because Cox Enterprises president and CEO Alex Taylor said that the family-owned local broadcaster has concluded that scale is "critical to the future of TV."
3. Exclusive: NYT's plan to make money from voice
The New York Times plans to build custom Alexa skills for advertisers through its branded content studio for roughly six figures. The campaigns will be sold as a white label service, with no distribution offering — just production.
Why it matters: Amazon doesn't let brands sell sponsorships or ad integrations for Alexa, so this is the next best way for the NYT to make money off budding new technology for marketers.
Details: NYT is pitching the business after 3 months of field research showing how consumers will react to the technology.
It will use its 175-person branded content studio called T Brand Studio, which is expected to take over 3 months per custom skill.
One of the research findings presented to advertisers includes that fact that consumers think voice is a healthier form of technology than other types of tech, like social media.
This is because it's responsive and doesn't push users to a feed or another media assets they may not want to engage with.
Sebastian Tomich, NYT global head of advertising and marketing solutions, says the company can pitch what its newsroom has learned while building an Alexa skill on the backbone of storytelling, which allows it to better understand how the technology works.
For now, he says, the types of clients that a custom skill build-out is most likely to attract are ones with products at the core of its offering, like e-commerce brands or consumer packaged goods companies.
But, longer-term plans are to look for partners to build skills for as it expands its newsroom skills experiments into more categories, like travel, music, books, sports and news.
So far, Audi has been announced as its first partner, but the company is in talks with several others for potential deals over the next few months.
Between the lines: The NYT strategy is really just to get ahead of any emerging tech and share those insights with its brand partners, even it's still in early stages.
Beginning in 2015, for example, Tomich's team began selling customized virtual reality videos to brands to run alongside NYT's VR videos that could be viewed through Google Cardboard VR headsets.
VR never quite caught on among consumers, but it showed marketers that the NYT was willing to take risks in efforts that drive innovation and relevancy, per Tomich. 
"I like to think of these things in two-year cycles, where there's an opportunity to try a new platform and leverage the credibility of newsroom to help propel us on brand side think of new creative executions for clients. Rather than say 'this is the future,' we see a two-year period to tap into a market growing fast and see if it could be viable long-term," Tomich adds.
The big picture: Data shows that there's a "skills gap" in the news sector on voice assistants. The Reuters Institute for Politics and Oxford University found last year that while news is widely requested on voice assistants in the U.K., it's less valued because there are fewer user engagement skills created in the news and storytelling industries compared to topics like traffic or weather.
4. Swipe, the new scroll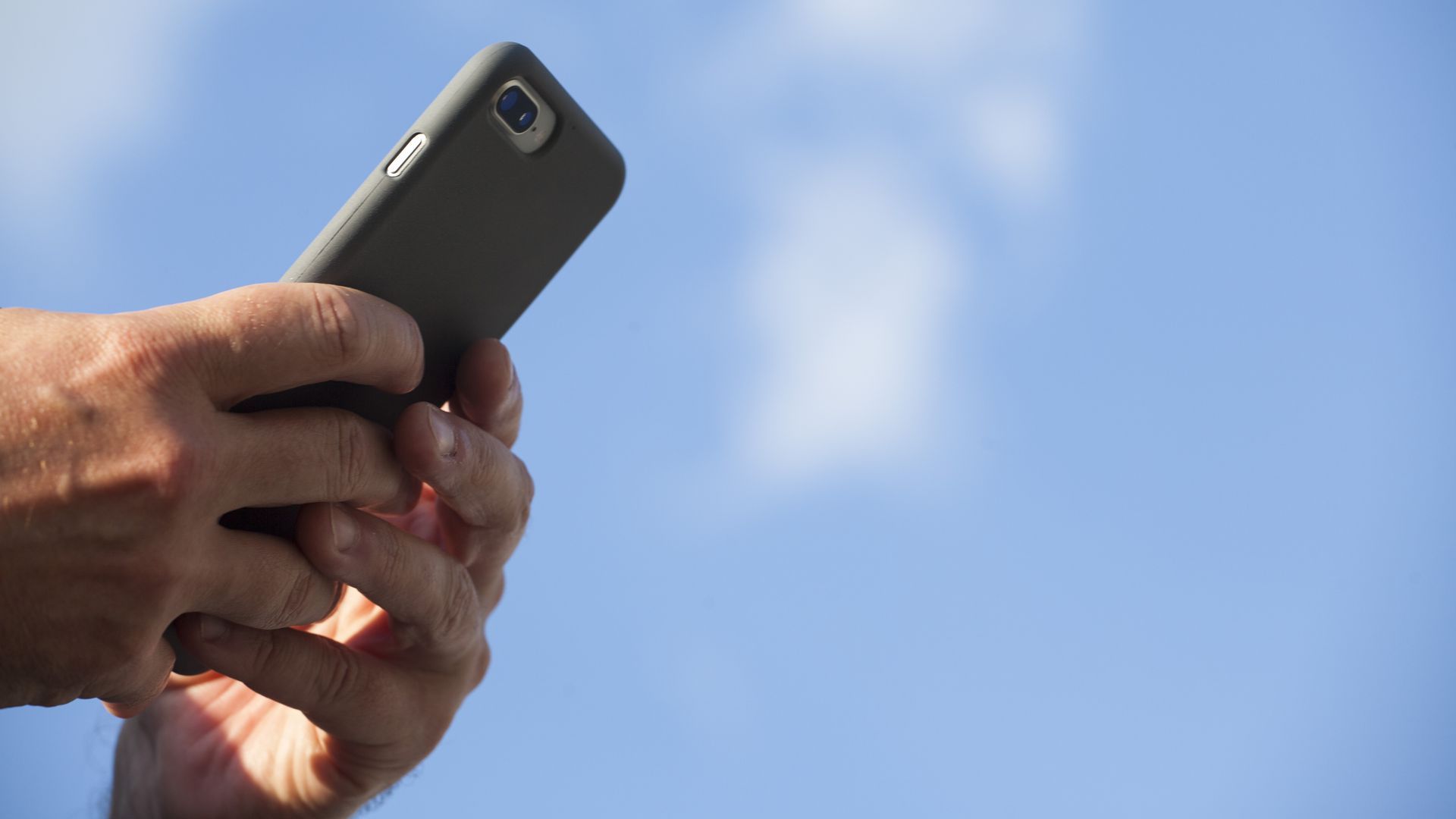 Two big efforts to test horizontal swiping over vertical feed scrolling interfaces may offer hints from Silicon Valley about where mobile UX design is headed.
YouTube has been rolling out a new feature on iOS that will let viewers swipe right or left to navigate between videos, according to an interview with Popular Science. The feature, known internally as "swipey watch," has been two years in the making, and will be coming to Android devices later this year.
Instagram was in a PR tizzy in December after reports found that it had been testing a new horizontal tap-to-swipe design for months. The company told users that it was just a test that accidentally rolled out widely.
Be smart: The popular "Stories" format that was created by Snapchat and then adopted by Facebook-owned Messenger, Instagram, WhatsApp and the core Facebook app, have used this function for a while to allow users to advance through more content more quickly.
Why it matters: Via TechCrunch's Josh Constine: "Tap to advance...eliminates the need for big thumbstrokes on your touch screen that can get tiring after awhile. It also means users always see media full-screen rather than having to fiddle with scrolling the perfect amount to see an entire post. Together, these create a more relaxing browsing experience that can devour hours of a user's time."
5. Move over Netflix: Free streaming challenges subscriptions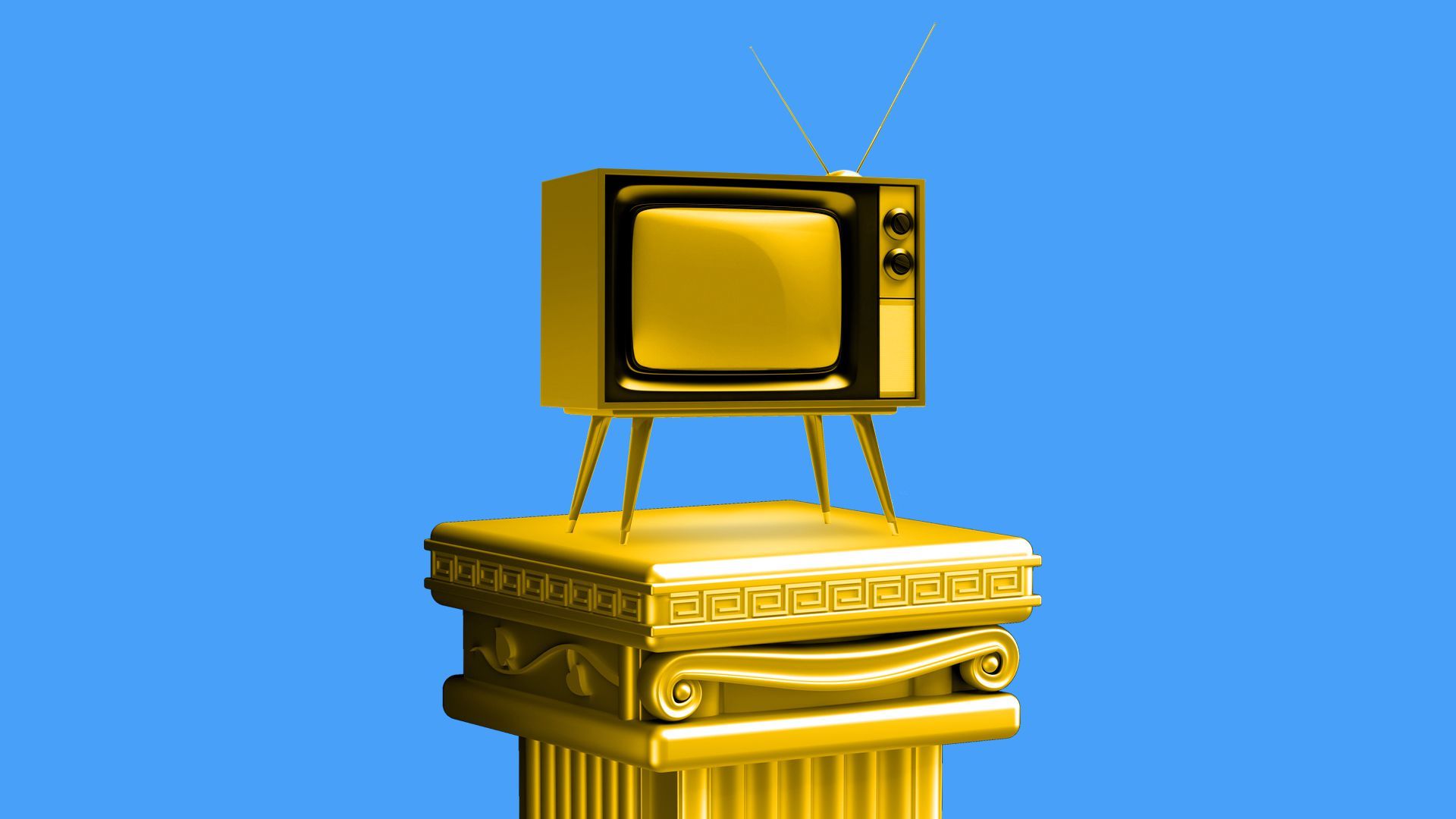 Over-the-top digital streaming TV companies that don't charge people for access are rising as consumers face saturated budgets for subscription content.
Why it matters: While data shows consumers today are less tolerant of ads generally, the rise of these services shows that there's still an appetite for advertising if it's relevant — and if it means consumers can access their favorite content without having to pay a subscription fee.
Driving the news: News broke from Variety's Brian Steinberg on Monday that NBC plans to launch a free, ad-supported streaming service next year to anyone that subscribes to a pay-TV service.
NBC believes it can get about $5 in ad revenue per user with the service and for those that don't subscribe to a pay-TV service, the offering will cost about $12 per month, per CNBC.
Last Thursday, Amazon-owned IMDB launched Freedive, a free, ad-supported streaming video channel featuring hit movies and TV shows. The Freedive app can be viewed on mobile, desktop or on Amazon Fire TV devices.
Other free, ad-supported streaming services are growing, too, as subscription streaming services face stiff competition for consumers' budgets.
Roku's free ad-supported channel, The Roku Channel, is the No. 3 ad-supported channel on the company's platform. It has about half the advertising per programming hour of traditional linear TV.
Hulu's ad-supported business continues to grow, with the company announcing over $1.5 billion in yearly ad sales this week.
Even telecom companies, like Dish and AT&T, are beginning to offer free tiers or products for streaming, like AT&T's "Watch" streaming service, which launched last year.
Free TV services like Xumo and Pluto TV also continue to grow their subscriber bases, as Digiday's Sahil Patel noted last year.
Between the lines: Some of these ad-supported streaming companies, which rely on new-age addressable (digitally automated) TV ads instead of traditional TV ads, could build lucrative businesses.
Both Roku and Hulu have increased their ad revenues by over 50% years over year. While both are still relatively small in their share of the total digital advertising pie, they are expected to grow quickly over the next two years, per eMarketer.
Meanwhile, subscription streaming growth in the U.S. is slowing thanks to an increasingly crowded market and budget-conscious consumers.
Be smart: One reason these free services are growing is that they have become a win-win for manufacturers, who need to add apps to new smart TV lineups, and for programmers, who need wider distribution for their content.
6. Viacom's quiet M&A strategy
Viacom has made several small investments in digital technology companies over the past year, and it plans to do more.
Why it matters: The acquisitions haven't gotten as much attention amid the barrage of headlines happening at Viacom's former sister company CBS, and that's partially by design.
The goal is to quietly push its business, made up of mostly legacy TV brands, into the digital future by acquiring companies with talent and technology that will help drive digital growth across its business and editorial operations — without throwing curveballs at investors.
"We don't want to do the type of M&A that is really in vogue to talk about, which is some massive transformation, vertical integration deal. But what we have been doing are these smaller accelerant deals."
— Viacom CEO Bob Bakish, at Citi's Global TMT West Conference last week
Driving the news: Viacom has held talks to acquire Tubi TV, a free service partly owned by MGM and Lionsgate that shows old movies and TV shows, sources tell The Information. "Viacom also late last year approached a Tubi TV competitor, Pluto TV, about a possible acquisition."
In July 2018, Viacom announced a deal to acquire millennial entertainment production company AwesomenessTV, at a deal worth an estimated $25 million. (The company laid off about 50% of AwesomenessTV employees following the acquisition.)
In February 2018, it announced the acquisition of VidCon, a digital video conference that attracts thousands of young video fans fo a few days every year in California.
In January 2018, Viacom acquired influencer-marketing company Whosay to expand its branded content offerings.
By the numbers: Bakish says the completed acquisitions together total less than $100 million.
News of an outbound merger also broke this week. The Wall Street Journal reported that Viacom is in talks to sell a majority stake in its China operations, in an effort to scale there via a local partner.
The move would be similar to the 1% stake Viacom sold to its India-based TV company "Viacom18," to its holding group Reliance industries, which is owned by Indian business mogul Mukesh Ambani.
The big picture: While Viacom leadership has been mostly quietly about any CBS merger rumors, it has been vocal about crediting some of its smaller acquisitions with enhancing its digital business, which could appeal to CBS stakeholders that have been skeptical about a merger.
The bottom line: Viacom CEO Bob Bakish has kept a pretty consistent strategy going to turn Viacom's business around, regardless of what happens with merger talks.
7. 1 2020 thing: The Colbert primary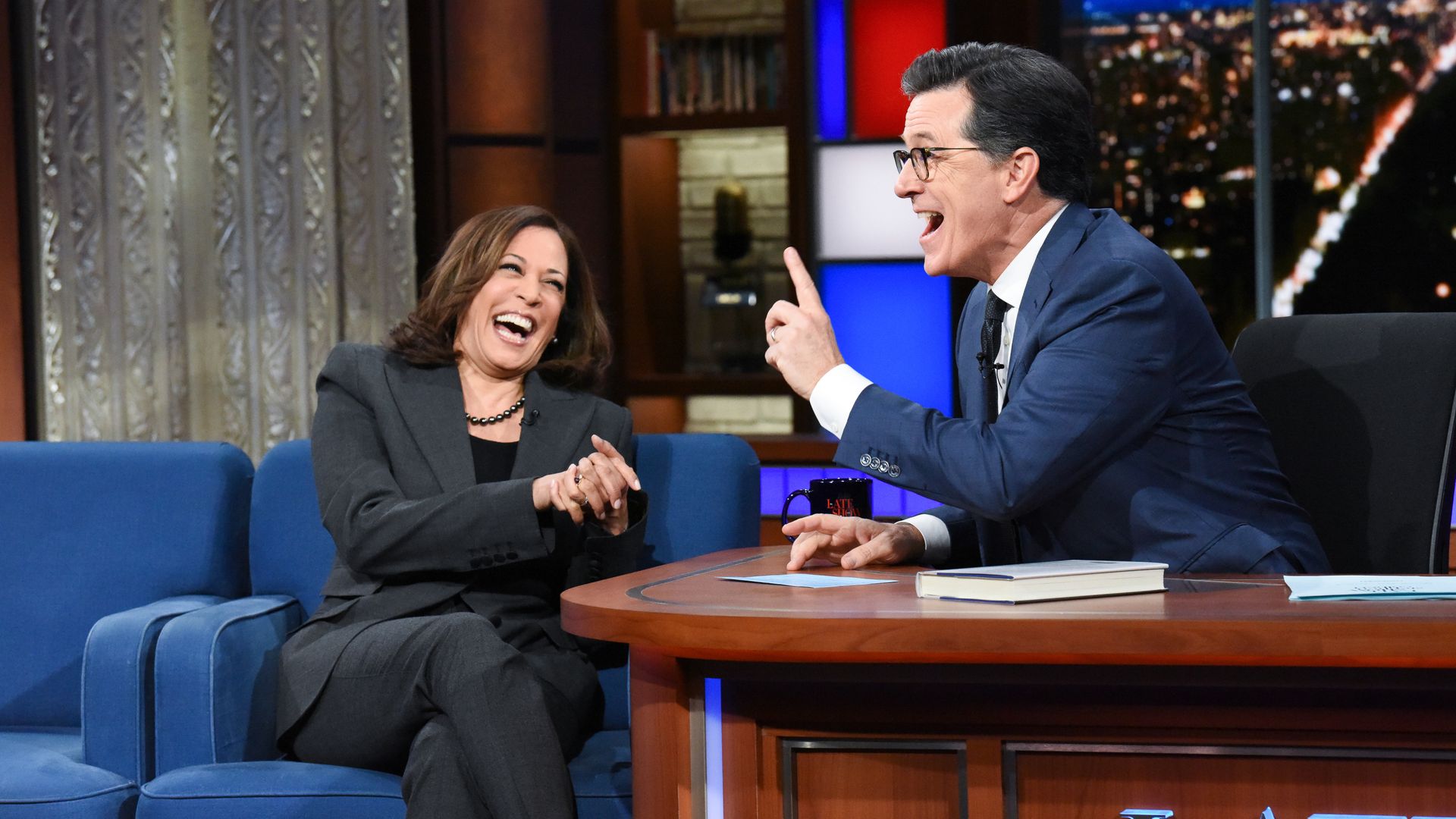 "Stephen Colbert's "Late Show" is proving to be a key stop for Democrats who are positioning themselves for 2020 presidential bids," CNN's Brian Stelter writes.
"Sen. Bernie Sanders sat down with Colbert one month ago. So did former HUD secretary Julián Castro. Sen. Kamala Harris was there last week. And Sen. Kirsten Gillibrand is expected to share some news about her presidential aspirations in an interview on Tuesday's show."
Why it matters: "Colbert's studio is a logical place for Democrats to tease presidential campaign plans. He has a liberal fan base dating back to his days on Comedy Central, and that audience crystallized after Colbert took aim at then-candidate Donald Trump in 2016."