Axios Media Trends
April 10, 2018
Thanks for subscribing to Media Trends. Tell friends to follow along by signing up here.
1 big thing: The GOP split on handling Big Tech vs. Big Media
Two mega-stories in media are hitting Washington at the same time, and Republicans are split on how to manage them.
At the heart of the tension is whether government should regulate tech companies (like Facebook) or deregulate legacy media companies (like Sinclair Broadcasting Group) to allow them to compete with tech companies.
Why it matters: Passing any meaningful regulation of the tech companies usually takes consensus, and a split Republican Party would make consensus difficult.
Bottom line: Lawmakers are torn between their traditional philosophies of deregulation vs. the pressure to take tech regulation seriously in light of recent events.
What to expect: Some Congressional Republicans are likely to put on a show in front of live television audiences today and Wednesday when Facebook CEO Mark Zuckerberg takes the witness stand.
These Republicans, like Sens. John Thune and John Kennedy, have been more open to talks of industry regulation ever since the Cambridge Analytica scandal erupted. But they're not totally past the traditional conservative aversion to regulation — let alone convincing their colleagues on Capitol Hill and at the FCC.
Meanwhile, Republican FCC Commissioner Michael O'Rielly told a small group of executives at the National Association of Broadcasters annual meeting in Las Vegas that more new platforms means regulators "getting out of the way" so everyone can "survive thrive and compete in today's and tomorrow's competitive media marketplace."
House Energy and Commerce Chairman Rep. Greg Walden (R-OR) echoed his thoughts, saying: "I'm more in the light-touch regulation side. Clean out the under-brush of legacy regulation side and let people compete in the market decide."
Our thought bubble: Republicans are going into Tuesday's hearings looking for reasons not to have to regulate the tech companies. Case-in-point: "I'm interested in Facebook regulating itself and solving the problems," said Kennedy on Monday. "I hope he'll use his time to say 'Hey, I'm on this.'"
Go deeper: How D.C. has fed uncertainty in a changing media landscape.
2. Inside the Zuck hearing
3. Open web platforms tighten screws as regulation looms
Back on March 27th, I wrote about how the internet is getting reined in light of data privacy concerns and a sweeping data privacy regulation set to be implemented in the EU in May.
In the last two weeks:
Why it matters: The aspirational goal of connecting the world through open and accessible platforms is being challenged with user privacy issues and the threat of regulation. Tech giants are reacting by shutting down some back-end access.
4. The race to solve media measurement gets even more complicated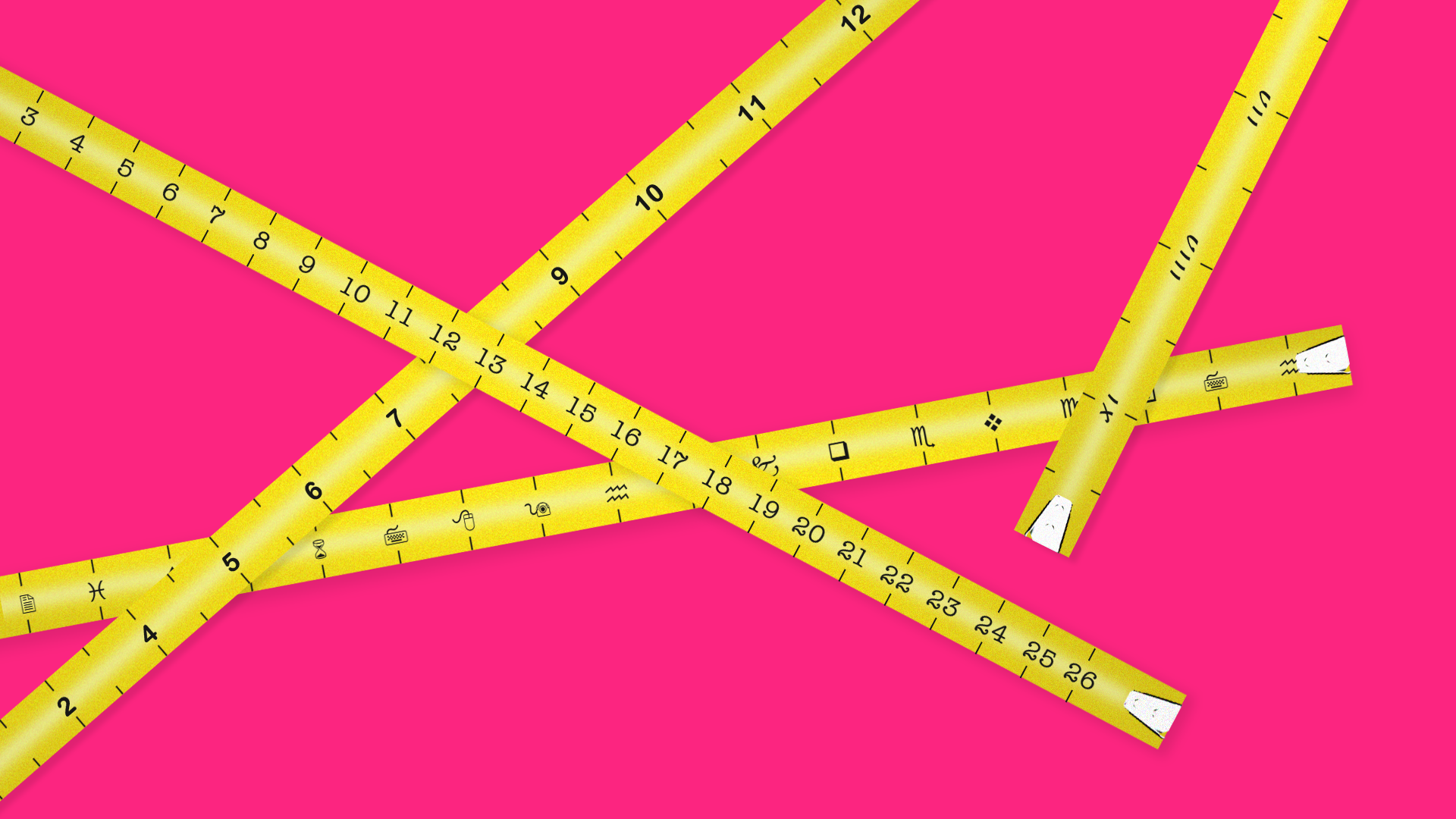 NBCUniversal is rolling out a new advertising metric called CFlight, which will measure all advertising impressions across all of NBCU — whether those ads were consumed live, on-demand, on linear TV or digital platforms.
ESPN has similarly rolled out its own standards to measure video viewership across platforms. ESPN says it will count linear and streaming audiences as the same.
Why it matters: All of these bodies are trying to get their standards adopted across the entire industry, but so far, none of them are, which makes video ad buying across the video universe difficult and confusing for ad buyers. 
To make matters more complicated, the industry group that traditionally creates and enforces uniform measurement standards for all media companies, The Media Rating Council (MRC), has proposed its own uniform standard for video consumption for all networks.
Some networks think the MRC is moving too slowly, which is why they are moving quickly on their own. But MRC disagrees with their metrics approach.
"We believe the choice of using a complete view to monetize is a custom choice for the campaign seller and/or buyer, and we are enabling metrics to measure that, but we do not intend to make a complete view the counting standard for a cross-platform ad impression."
— George Ivie, President MRC
But, but, but: Some measurement companies that have bumped heads with the networks in the past are now praising the new efforts, because they will be a part of the way some of them measure video impressions by their own, new standards.
"We support NBCU's efforts to evolve measurement, and Nielsen's TV and digital ad currency play a critical role," a spokesperson from Nielsen tells Axios. 
Similar measurement headaches are happening with viewability standards — or whether an ad loads to the point of completion.
GroupM, a leading digital advertising agency, eventually rolled out their own standard in 2015, which essentially became adopted by the industry.
The MRC's own standard became more widely adopted months later.
Some brands, like HP, Nestle and IBM, are also beginning to roll out their own thresholds for viewability, further complicating the process for marketers. 
5. Bloomberg expands TicToc to podcasts, newsletters
Now that Bloomberg's new live Twitter network TicToc has taken off, it's expanding its brand into more direct-to-consumer offerings, like podcasts, audio digests and a newsletter, launching later this month.
Why it matters: Bloomberg is hoping a direct-to-consumer approach will help expand TicToc's brand as the company's digital version of the modern news network.
Podcast: The new podcast will feature an audio rundown from TicToc's hourly news updates, updated twice a day wherever Bloomberg podcasts are available on Apple podcasts, Spotify, Google Play.
Audio news digest: The digest will be a 5-6 minute audio and or video rundown from TicToc's hourly news updates, providing a snapshot of the news from around the world available on voice platforms.
Newsletters: The newsletter will feature a curated list of top Tweets of the day, curated by TicToc.
TicToc is now operating globally, with teams established in London and Hong Kong. It's looking to become a next-generation news brand for smartphone users.
"TicToc by Bloomberg is an example of how we are leveraging our unrivaled strength in global business journalism to create a modern general news brand that can improve the social media experience through fact-based news verification and curation," says Justin Smith, CEO, Bloomberg Media Group,
6. Univision planning cuts
Univision plans to cut jobs across its whole portfolio in the coming weeks, including jobs in its linear television sector, Axios has learned. It's doing so to make way for investments in direct-to-consumer products, among other technologies.
Why it matters: There have been rumors that Univision is cutting jobs specifically in some of its digital properties, like Fusion Media, in the instance it chooses to move in a different direction with those sites. But sources say these cuts will soon come to its linear properties too, representing broader cuts across all of Univision.
The news comes as Gizmodo Group CEO Raju Narisetti is leaving the company, which was made public via a Daily Beast report Monday. Narisetti exits alongside several other high-profile executives at Fusion Media Group, like Fusion Media Group CEO Felipe Holguin.
Sources say that the restructuring is part of a greater evaluation of strategy across all of its properties, including the websites it acquired through Fusion Media Group more than a year ago (Jezebel, Deadspin, etc.). Executives are looking to invest in new innovation and are finding cost synergies in management consolidation.
Correction: We've removed "major" from the headline of this item.
7. U.S. box office slump yanks down global average
The U.S./Canada box office decreased by 2% last year to $11.1 billion, dragging down total global box office dollar growth, according to the Motion Picture Association of America's latest 2017 Theatrical and Home Entertainment Market Environment report.
While global box office revenues grew by 5% year-over-year to $40 billion, those revenues were drive by international revenue growth, which increased 2% year-over-year to $29.5 billion.
Why it matters: The rise of streaming in the U.S. is eating at box revenue growth. In the U.S., home entertainment spending for content released digitally was up 20% from 2016 to 2017. U.S. physical home entertainment spend (DVDs) continues to decline.
A lot of that digital growth comes from subscription video on-demand services (SVOD), like Netflix. SVOD content spending was up 28% since 2016. The number of subscriptions to online video services in the U.S. increased by 21%, or $151 million, while subscriptions to every other type of Pay TV service (Cable, satellite, IPTV) declined.
8. Box office silver lining: "Black Panther" surges
Black Panther has officially surpassed "Titanic" to become the third highest-grossing film of all-time at the North American box office, at $665 million so far.
The chart below shows how the top films in North America fared during their initial releases. ("Titanic" added nearly $60 million to its overall total via 2012 and 2015 re-releases.)
9. Bots are dominating the tweeted link web
An estimated two-thirds of tweeted links to popular websites are posted by automated accounts, not human beings, according to new research from Pew Research Center. That average is roughly the same among popular news and current event websites.
Why it matters: Pew finds that a relatively small number of highly-active bots are responsible for a significant share of links to prominent news and media sites, which points to a trend on open platforms, where a relatively small number of actors can gain power and control how information travels.
The bigger picture: Bots can often play a key role in the dissemination of fake news and misinformation, particularly by swaying political conversation through a false sense of authority through scale.
Reality check: Most internet traffic actually comes from bots, not people.
10. 1 fun thing: The Tiger Effect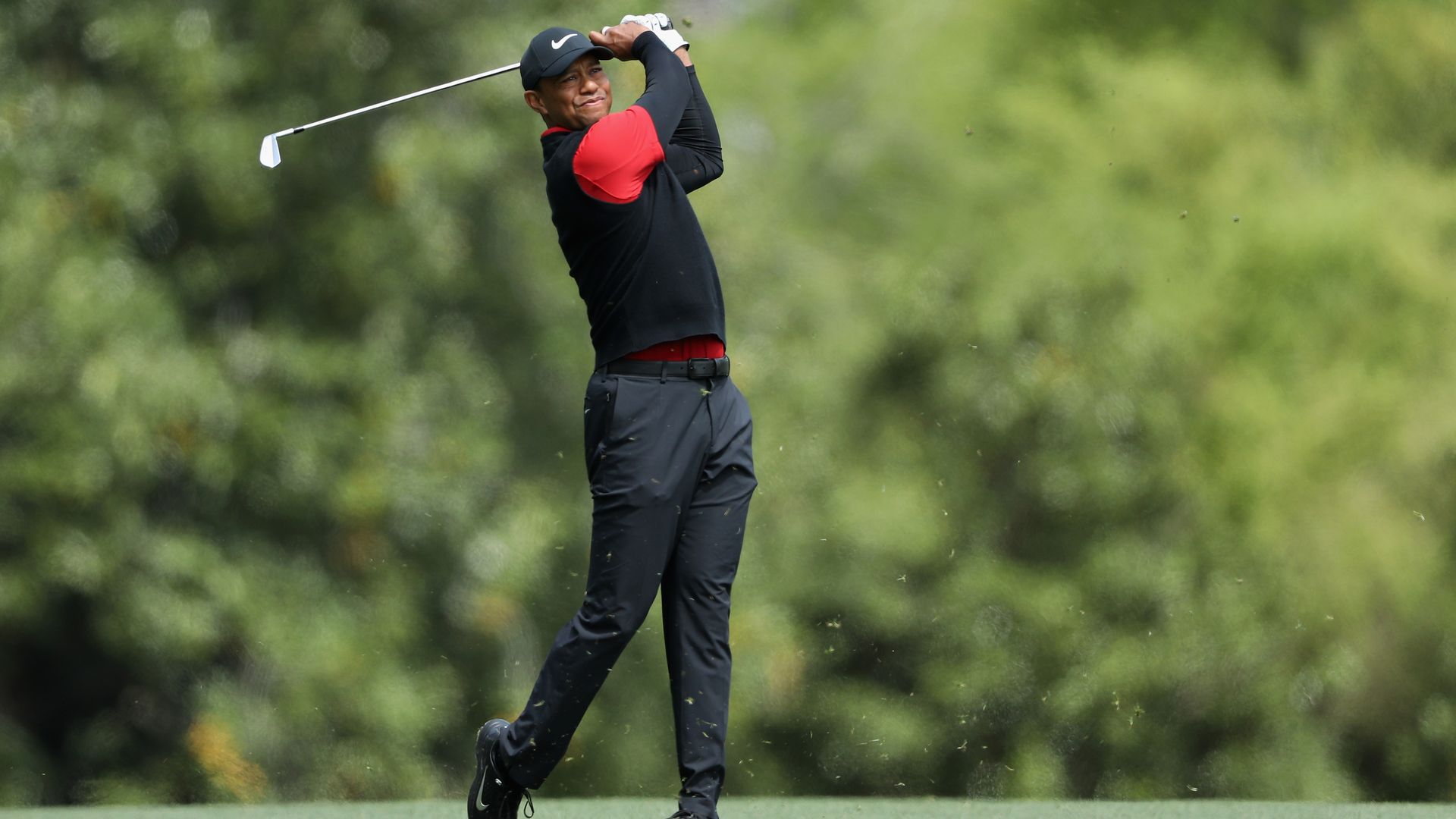 When Tiger Woods is playing, he and his sponsors get much more time on camera than other competitors, according to Nielsen.
Brand exposure: "Through the Arnold Palmer Invitational (March 12-18, 2018), Woods had seen more branding time on screen than any other golfer on the PGA Tour, with 583 minutes of branding exposure."
TV tune-ins: "For the four events this season that Woods has finished inside the top 25, broadcast network viewership is up 93% versus the same events last year, or about 2 million more viewers on average."
On social: "During the Valspar Championship, 71% of Tweets mentioned Woods, while 5% of Tweets mentioned the winner, Paul Casey, according to Nielsen Social Content Ratings."