Axios Media Trends
February 20, 2018
Thanks for subscribing to Media Trends. Tell friends to follow along by signing up here.
Situational awareness: Sources tell Wired that Facebook VP of Ad Product Rob Goldman apologized internally for his weekend tweetstorm about Russian interference, saying, "I conveyed my view poorly." The backlash from his statements threw a wrench in the company's months-long, carefully orchestrated political strategy to portray itself as empathetic and accountable for its mistakes that led to Russian election meddling.
1. Trump's CNN vendetta could backfire against him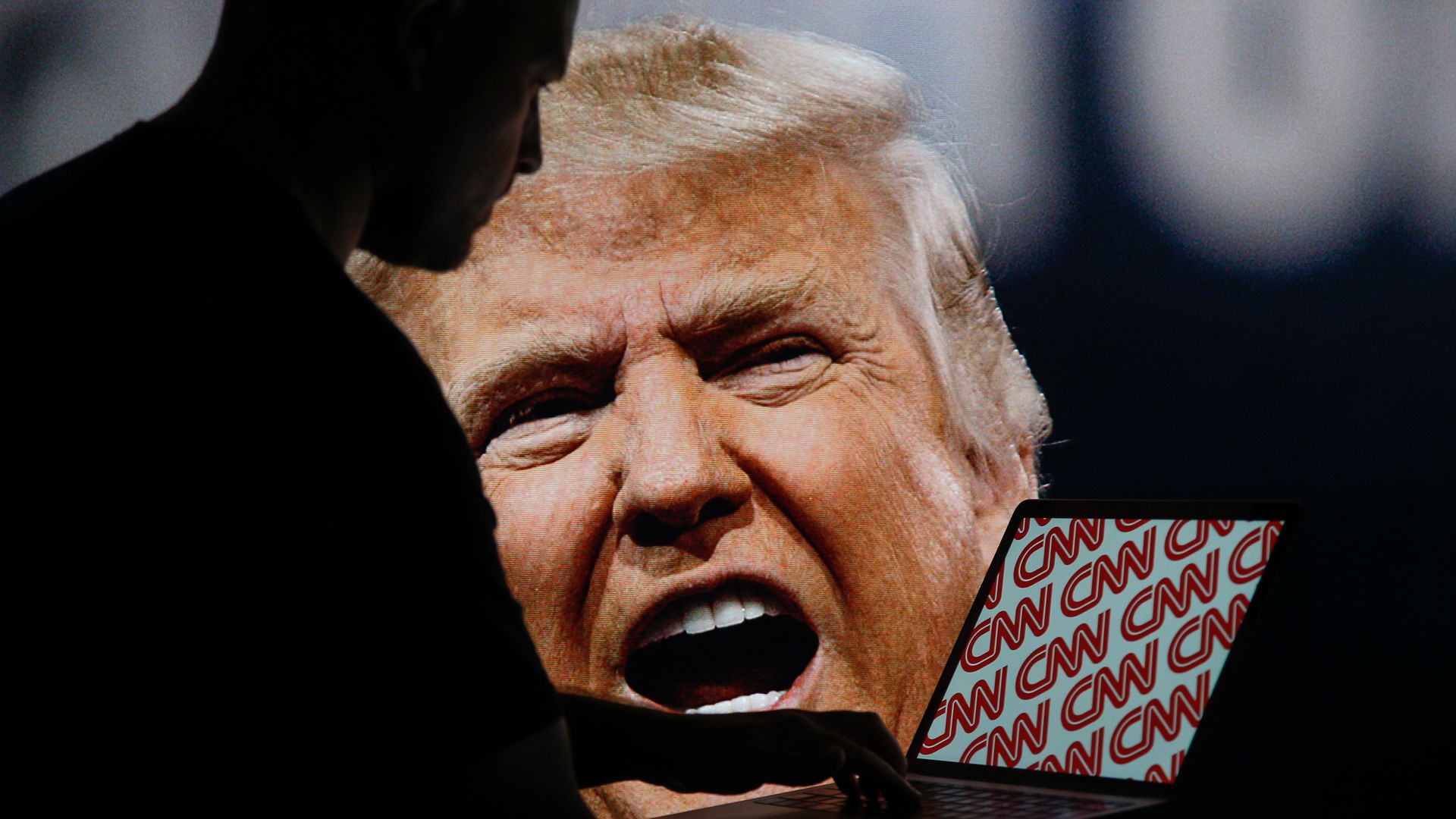 AT&T is looking to discredit the Department of Justice's lawsuit to block its proposed $85 billion merger with Time Warner by proving that the government's decision is politically motivated. A U.S. district court judge will decide today if they have a case.
Why it matters: If the judge rules in AT&T's favor, it will mean that President Trump's personal and public vendetta against CNN, which is owned by Time Warner, is working against him.
Where it stands: The judge is currently weighing whether the government is being transparent enough about any communications between the White House and the DOJ. The key is whether the White House is attempting to influence the DOJ's decision, which would strengthen AT&T's position in court.
Sources familiar with the thinking of DOJ antitrust lawyers say the decision to block the merger was never political to begin with. Regulators don't think the deal as proposed is good for consumers because it would raise the price of Pay-TV packages across the board.
But President Trump's comments make it seem political, which is giving AT&T ammunition to call out the DOJ for something it likely isn't doing.
The irony is that had the president never meddled with any of the the cases being reviewed, the DOJ's decisions likely would support the outcomes he wants. Axios' tech editor Kim Hart predicted this in January 2017 when Trump took office.
Go deeper: More in the Axios stream.
2. Friendly fire
AT&T is fighting the DOJ in court because it refuses to settle the case over a request by the government to divest one of two properties involved in the Time Warner deal — (DirecTV, AT&T's video streaming business, or Turner, the content business that controls CNN).
The telecom giant has been adamant about not giving into the demand, but as a March 19th court date looms, executives are toying with the competition.
"I have DirecTV, I live in Beverly Hills. It's not that good."
— Turner CEO John Martin at Recode's Code Media conference Tuesday
3. Backlash builds against "likes" and "retweets"
Critics are speaking out against using endorsements such as "likes" and "retweets" to surface content on social media platforms. The criticism comes in light of special counsel Robert Mueller's latest round of indictments on Friday, which cited Facebook more than any other platform as a tool used for Russian meddling.
Our thought bubble: While Mueller's indictment did not touch on the commercial incentives for bad actors to use some platforms over others, it's becoming obvious that gaming social engagement was a part of the Russians' strategy and will be something Facebook and Twitter will need to address moving forward.
Mark Cuban tweets: "The quickest way to reduce the impact of bots and trolls is to remove the number of likes and retweets shown on Twitter posts and likes on FB. They are easily gamed by bots, but are seen as indications of authority."
Holly Schroth, a senior lecturer at the Haas School of Business who specializes in social psychology behind interactions, tweets that social psychology backs what Cuban says. "Twitter and FB likes give the trolls/bots the 'illusion' of authority and normative social influence pressures increase conformity of opinion by users."
Snapchat's Evan Spiegel criticized the "likes" system on social media for spurring fake news in an Axios op-ed last year.
Why it matters: Open platforms that give prominence to content based on popularity rankings as opposed to personal or professional recommendations are now facing the reality that these rankings can be easily manipulated, sometimes by only a few bad actors, inflating the authority of some content.
Worth your time: WSJ's Christopher Mims has a must-read piece on historical examples of this kind of "hierarchical" platform abuse, dating back to the printing press during The Reformation.
4. Fox rolls out its own streaming service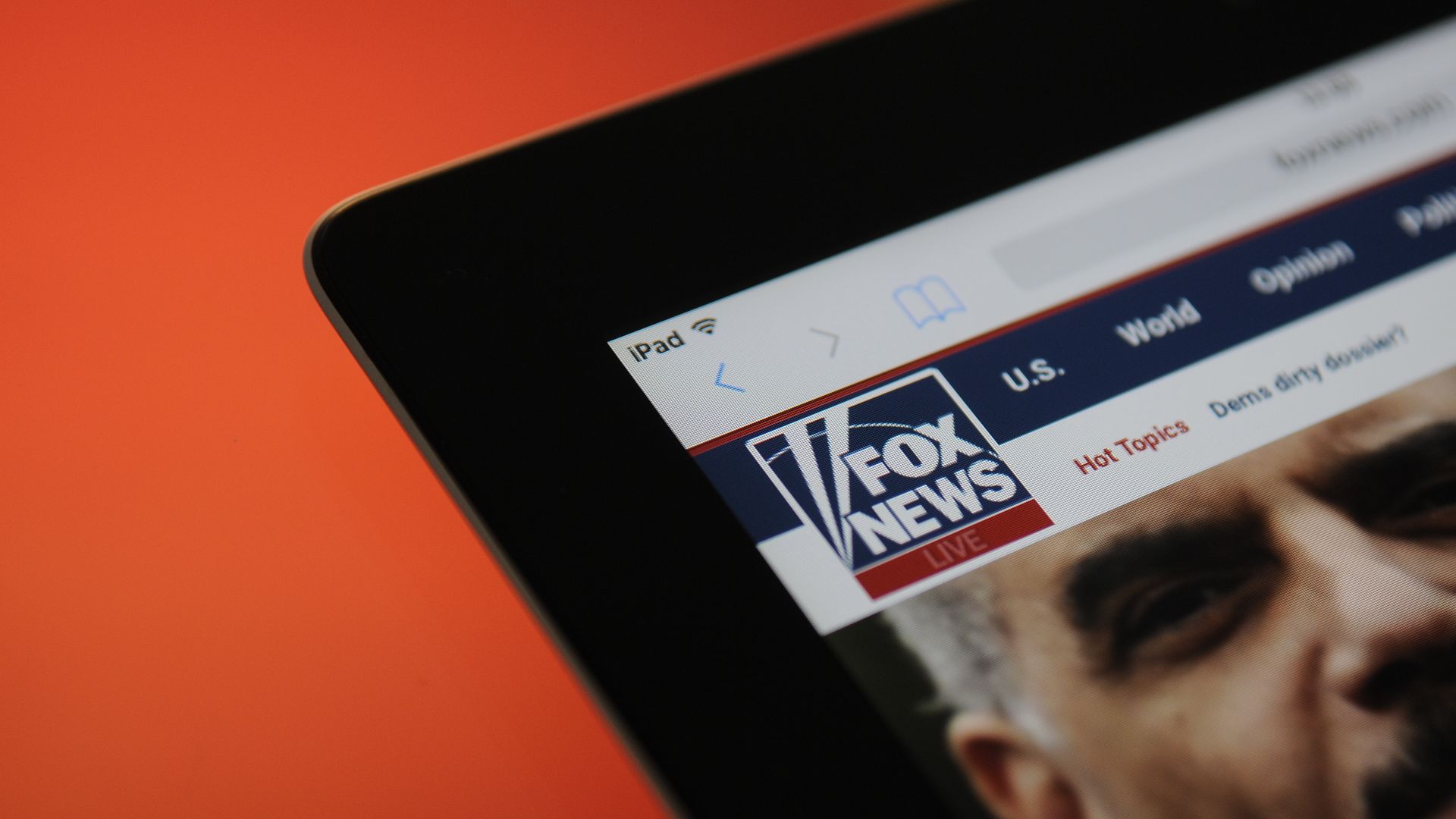 Fox News is expected to announce that it's creating Fox Nation, its own stand-alone subscription service available without a cable package.
It's expected to be up and running by the end of the year and would focus primarily on right-leaning commentary, The New York Times reports.
Why it matters: It's the latest network to dive into the streaming trend as consumers migrate from cable to cheaper subscription packages. ESPN, CBS, and others have all launched or plan to launch similar products.
The competition: There are already a few options for video streaming for conservative superfans, like Glenn Beck's The Blaze, One American News Network (OANN), Newsmax, Rush Limbaugh, Mark Levin's CRTV, and more.
5. The state of cord-cutting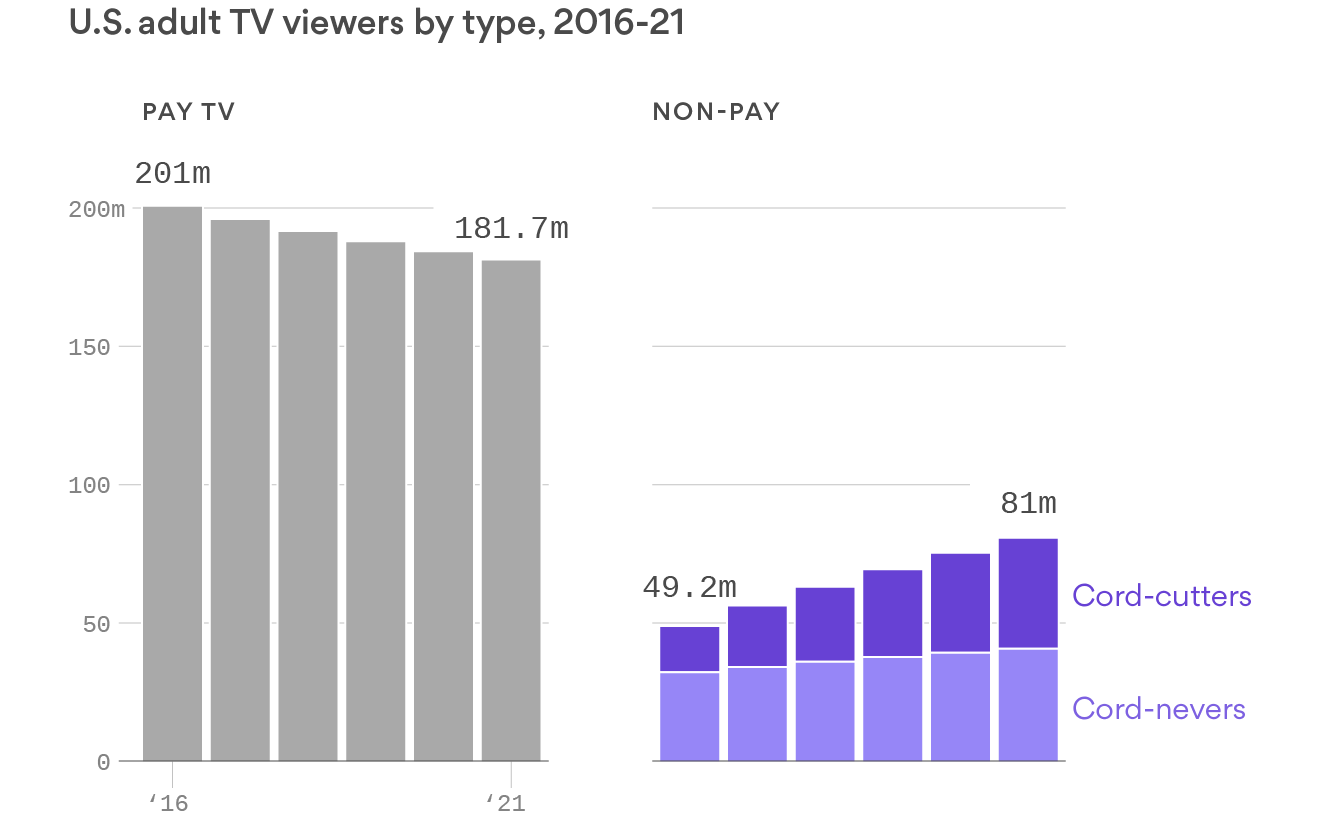 By 2021, the ratio of Pay-TV viewers (cable and satellite subscribers) to non-Pay TV viewers (cord-cutters and cord-nevers) will drop from 4:1 to nearly 2:1, eMarketer predicts. The trend is forcing more programmers, especially ones that focus on live content (sports and news), to build streaming products.
6. Google AMP drives traffic gold for publishers
According to new data from Chartbeat, the vast majority of traffic growth publishers are seeing from platforms is now coming from Google AMP (Accelerated Mobile Pages) — or fast-loading mobile article pages on Google Search and Google News.
Why it matters: As Facebook pulls back from publisher traffic referrals in the News Feed, publishers will need to reroute traffic referrals elsewhere. Search engine optimization may not be enough to cut it without an AMP partnership.
According to the data, mobile is driving almost all traffic growth for publishers from platforms, and has been since at least early 2017.  And traffic to publishers using AMP specifically is up 100% since 2017.
Chartbeat CEO John Saroff: "That type of growth in a year is simply stunning."
Go Deeper: Digiday's Lucia Moses reports that Facebook referrals are down 15% in 2017.
7. The Chrome ad blocker arrives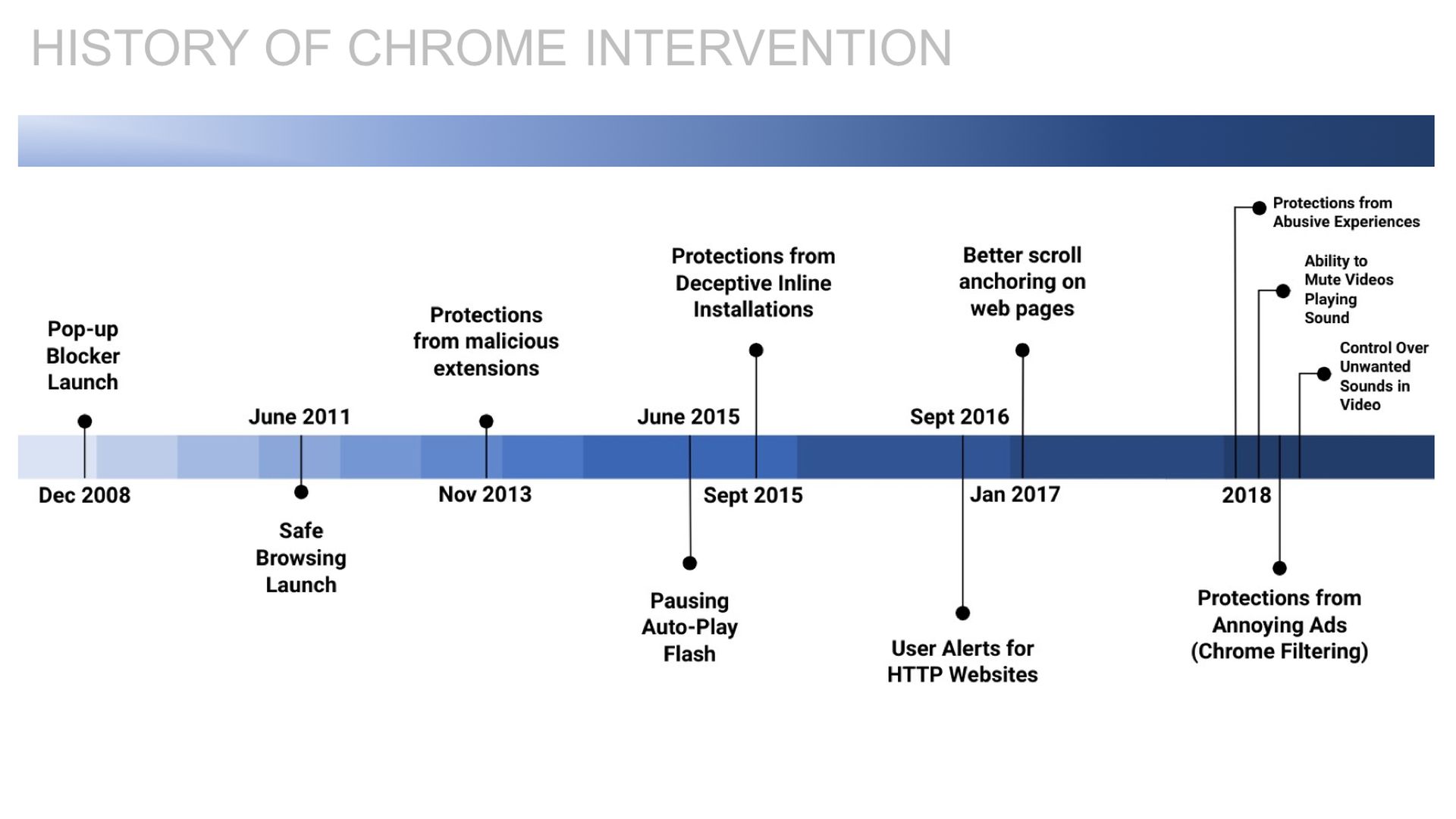 Google launched the long-anticipated new version of its Chrome web browser Thursday that includes an ad-blocker.
Google says roughly 1% of publishers are initially impacted, as Axios reported two weeks ago, so the market didn't make too much of a stir about it on launch day.
The launch wasn't as dramatic as expected because Google gave publishers a six-month heads up about the change. About 37% of sites were able to adjust in time to become compliant.
Why it matters: The threat of the blocker forced publishers to change their decades-long crappy digital ad habits in a matter of months.
Worth noting: As New York Times' John Herrman points out, the move is also good for Google's ad business. "The company hopes to come out ahead by lessening the temptation of web users to install more comprehensive ad-blocking software." (Google makes roughly $80 billion annually on digital ads.)
8. The types of people who block ads
Millennials, males, streamers, researchers and heavy downloaders are most likely to use an ad blocker, according to a media Dimension study from Kantar Media, a leading advertising analytics company.
The study also shows that consumers don't necessarily hate advertising or think it's irrelevant, they just don't like excessive targeting.
Why it matters: Those who block ads (younger males) tend to mimic the general demographics for other new technologies, Kantar Media North America CEO Manish Bhatia told Axios last year.
Bhatia says while consumers do prefer getting more relevant ads, they can feel overwhelmed when ads are served too frequently.
Go deeper: See the full demographic breakdown.
9. Social hype foreshadows Black Panther success
Disney's Black Panther blew past industry expectations with a roughly $235 million debut over the four-day President's Day, Variety reports.
Why it matters: The movie is making history for its overnight success. It's blown past industry expectations after a year of reckoning around issues of race.
Its success is reminiscent of Wonder Woman's premiere last year, which brought a different type of superhero protagonist to the mainstream.
A look at social engagement data from Shareablee shows that hype around Black Panther's launch surpassed Wonder Woman for months, dramatically spiking in the final month..
As of last week, Black Panther was the most-tweeted about movie of the year.
Note: Data describes engagement (or total actions) with the official pages promoting Black Panther and Wonder Woman.