Axios Media Trends
June 08, 2021
Today's Media Trends is 1,487 words, a 6-minute read. Sign up here.
Situational awareness: Dozens of major websites — including The New York Times, CNN, Reddit, Spotify and others — are back online this morning after crashing in an apparent massive Internet outage.
1 big thing: The Chernin Group raising $1 billion
The Chernin Group (TCG), an investment firm that specializes in consumer brands in media and tech, is raising $1 billion to drive its third round of investments, sources tell Axios.
It's adding three new partners as it looks to invest in more brands and new technologies, like blockchain.
Why it matters: "We are totally focused today on growth stage right now," says internet entrepreneur and partner Mike Kerns, referencing investments in companies like Ro, Cameo, and Oura.
"If we did do more early stage, we would have a separate vehicle focused on that, but you won't see us doing more early stage (investments) from our growth funds."
Driving the news: TCG's three new partners bring a new area of expertise to the company's leadership team and a new geographic footprint to the firm, which currently has offices in San Francisco and Los Angeles.
Maureen Sullivan, formerly of Heyday and Rent the Runway, will be based in New York.
Luke Beatty, formerly of Brandfolder and Verizon/AOL, will be based in Denver.
Jarrod Dicker, formerly of The Washington Post and Po.et, will be based in New York.
Catch up quick: TCG was launched in 2010 by Chernin and Goldman Sachs veteran and media executive Jesse Jacobs. Kerns joined as a managing partner and co-founder in 2015.
From 2013 to 2018, TCG deployed around $285 million in capital — most in majority stakes in businesses like Crunchyroll, Barstool Sports, Fullscreen and Hello Sunshine. It also invested seed funding in consumer tech and digital media companies, like The Athletic, Substack and Dave.
In 2018, TCG last raised more than $700 million, and launched TCG Capital Management, an investment firm focused on majority and minority investments in consumer businesses, like Surfline and Exploding Kittens.
Last year, TCG formed TCG Growth Opportunities, a special purpose acquisition company (SPAC) to raise up to $250 million in an IPO.
TCG's current assets under management exceed $1 billion, per company executives.
What to watch: "This whole creator economy is going to migrate towards the blockchain," says Jacobs. "There are thousands of niche interests we could tap into," he says, noting a recent investment in the bike space led by Beatty.
2. Free music streaming app Trebel going public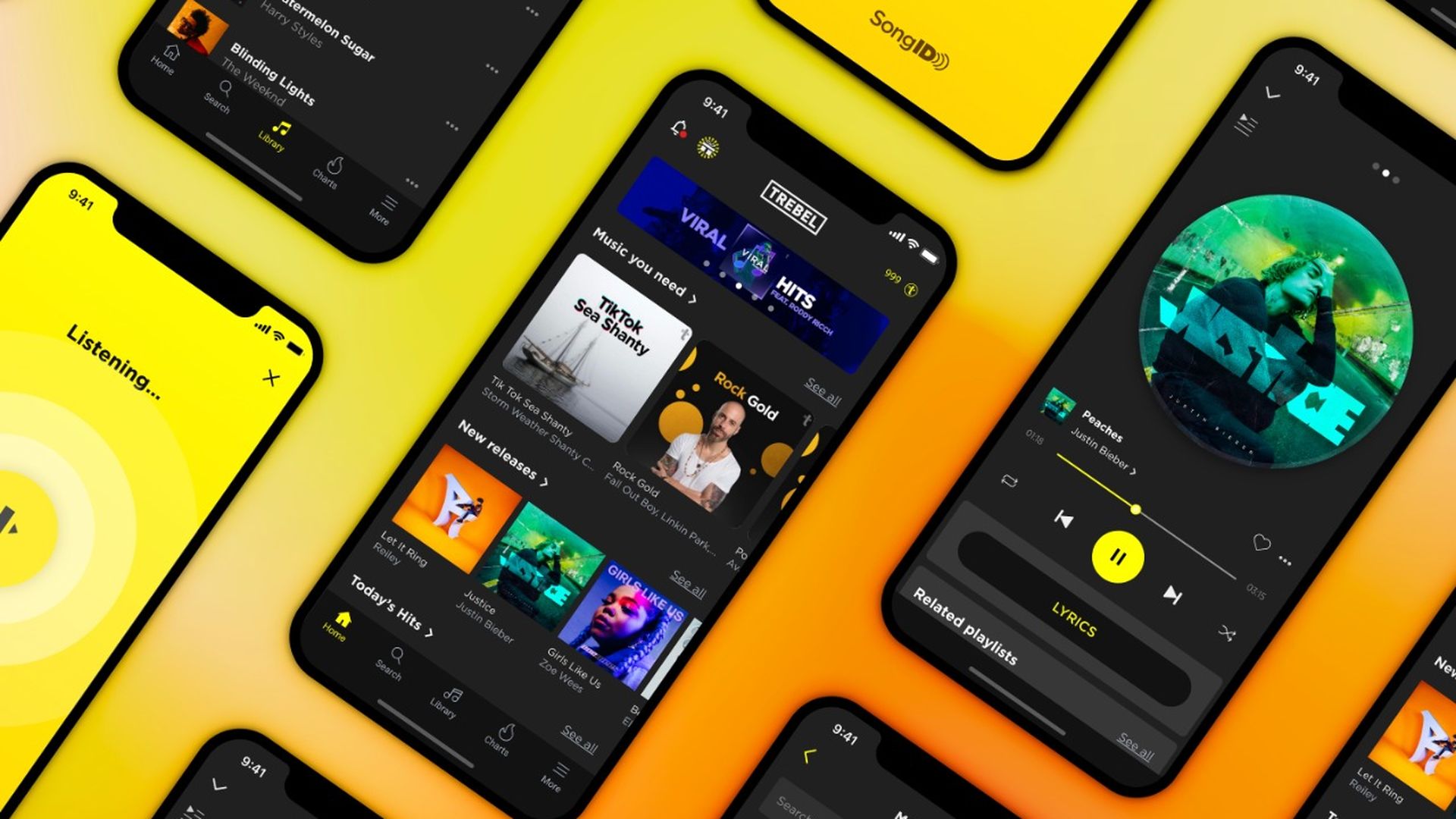 Three-year-old music startup Trebel, whose app allows users to listen to music for free on-demand and offline, is going public via a Regulation A+ offering, according to a new SEC filing.
Why it matters: The company differentiates itself from other music streamers by letting consumers listen to music for free on-demand and offline with ads — a game-changer for people in developing markets.
How it works: Trebel makes money off advertising and shares that revenue with artists and record labels, explains Trebel CFO Bob Vanech.
It's also starting to build a business where brands can sponsor an ad-free, premium music listening session for a user in exchange for consensual data from the user, often shopping data.
For example, Trebel currently works with Uber Eats in Mexico to give users a certain amount of ad-free listening days sponsored by Uber Eats in exchange for giving Uber Eats information about users' food orders, with their consent.
By the numbers: The company currently has more 3 monthly active million users, mostly in Mexico. It's currently in talks with record labels to expand to countries in South America, including Brazil, Colombia, and Argentina.
"We're going after a market that is five times the size of the paid subscription market," said Kevin Mills, Head of Latin America Operations at Trebel.
3. Political ads: "Fake news" out, "foreign policy" in
New data shows that since Biden has taken office, topics such as "foreign policy," "climate" and "voting rights" have become a much more meaningful percentage of political and issue ad spending on Facebook compared to the Trump era.
Why it matters: Ad spending can be a good proxy for the issues gaining traction among policymakers and interest groups.
Big Tech has become one of the biggest topics of discussion in recent weeks, accounting for 6-7% of all political and advocacy ads on Facebook. Heavy ad spending from firms like Facebook talking about regulating Big Tech has in part driven that increase.
Fake news has virtually disappeared from Facebook ads compared to last year, when it was at one point ahead of the 2020 race the biggest topic of Trump campaign ad spending on Facebook.
Be smart: Mentions of President Biden make up a meaningful share of ads this year, but just not to the extent that former President Trump commanded for most of his presidency.
4. Developers at war over app store fees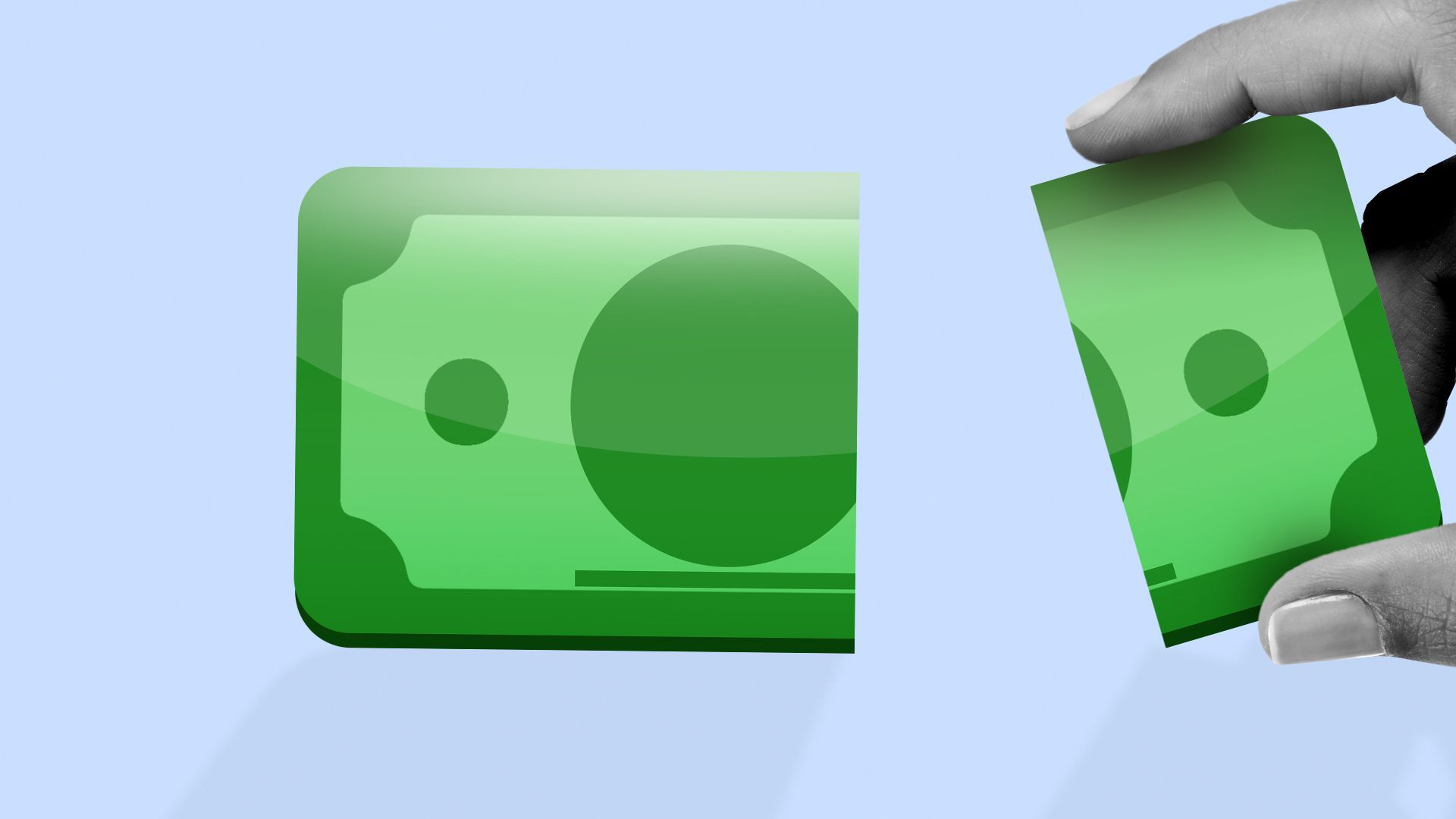 Rivals circling Apple and Google are courting developers and creators who are growing increasingly frustrated with the fees those tech giants charge in their app stores, Axios' Ina Fried and I write.
Why it matters: In-app purchases have emerged as a key way for developers looking to make money from their apps, and Apple and Google tightly control the payment mechanism for such transactions.
Driving the news: Just hours ahead of Apple's annual Worldwide Developer Conference (WWDC), Facebook CEO Mark Zuckerberg announced that Facebook will keep online events, fan subscriptions, badges, and its upcoming independent news products "free for creators until 2023."
"And when we do introduce a revenue share, it will be less than the 30% that Apple and others take," Zuckerberg added.
Other tech giants have come out swinging.
Microsoft recently cut to 12% the commission it takes on PC games sold through its Windows App Store.
The big picture: The 30% cut that Apple takes from most transactions that occur in the App Store has become a flashpoint for developers, especially in gaming.
Roblox CEO David Baszucki told "Axios on HBO" Sunday that, if Apple and Google cut their app store commissions, he would be happy "to give more money back to the creators."
Scrutiny of Apple hit a high point last month when the tech giant faced off against Epic Games for a weeks-long trial over its policies.
5. Ads come to streamers
Paramount+, the streaming service from ViacomCBS, rolled out its new $4.99 monthly subscription plan with ads Monday.
HBO Max debuted its $9.99 monthly ads subscription plan this week.
Why it matters: As the streaming wars intensify, more services are adding cheaper, ad-supported tiers to make it easier for consumers to subscribe to a greater number of services.
Ad-supported plans can often help streamers drive even more revenue per user, given the explosive growth of digital TV ads.
Case-in-point: ViacomCBS CEO Bob Bakish said Monday that ad revenue from the company's free, ad-supported streaming service Pluto TV will exceed $1 billion in 2022.
Be smart: Hulu has long served as an example of how lucrative ads can be, even for subscription streamers. The majority of Hulu subscribers are on the ad-supported plan.
Go deeper: Entertainment giants focus on free streaming
6. First newsletter funded via NFTs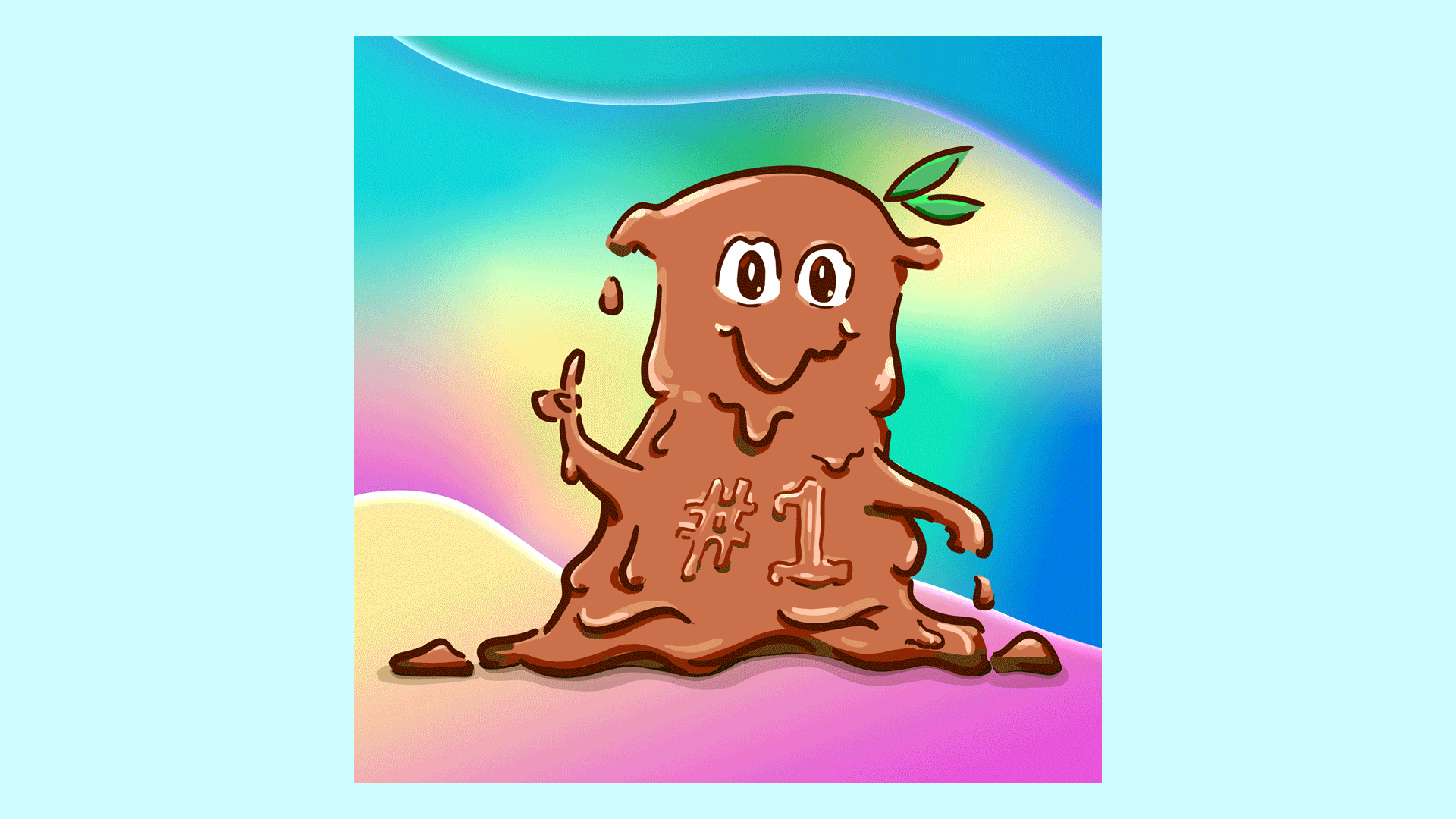 Independent journalist and author Kyle Chayka has funded two months of his daily entertainment and culture newsletter "Dirt" using only NFTs (non-fungible tokens).
He made $33,000 in one week selling 131 NFTs. He made over $20,000 in the first 24 hours.
Why it matters: "It's a proof of concept that NFTs alone could fund a small media company," says Chayka.
The big picture: Over the past few months, media companies like The New York Times, Quartz, and Time Inc. have sold articles and magazine covers as NFTs, but there haven't been any examples of NFTs being used as a more sustainable funding mechanism for journalists as creators.
How it worked: Chayka worked with Mirror, a crypto platform, to create 131 total NFTs which sold over the course of a week for over $33,000, and over $20,000 in the first 24 hours.
Buyers of the NFTs were also awarded "DIRT" tokens named after the newsletter, which gave them special access to members exclusive content. In total, there were 14,000 tokens distributed across all NFT buyers.
Be smart: Think of NFTs as the modern version of selling tote bags or coffee mugs to subscribers. They are the reward for paying to unlock certain perks, like exclusive articles.
Our thought bubble: The problem with NFTs, for now, is that the barrier to entry is high. But Chayka's experiment speaks to the power that digital assets or collectibles could unlock in connecting fans to creators in the future.
The bottom line: "Funny gifs are funding good journalism and I think thats cool," says Chayka.
7. 1 🐶 thing: A "Wirecutter for pets"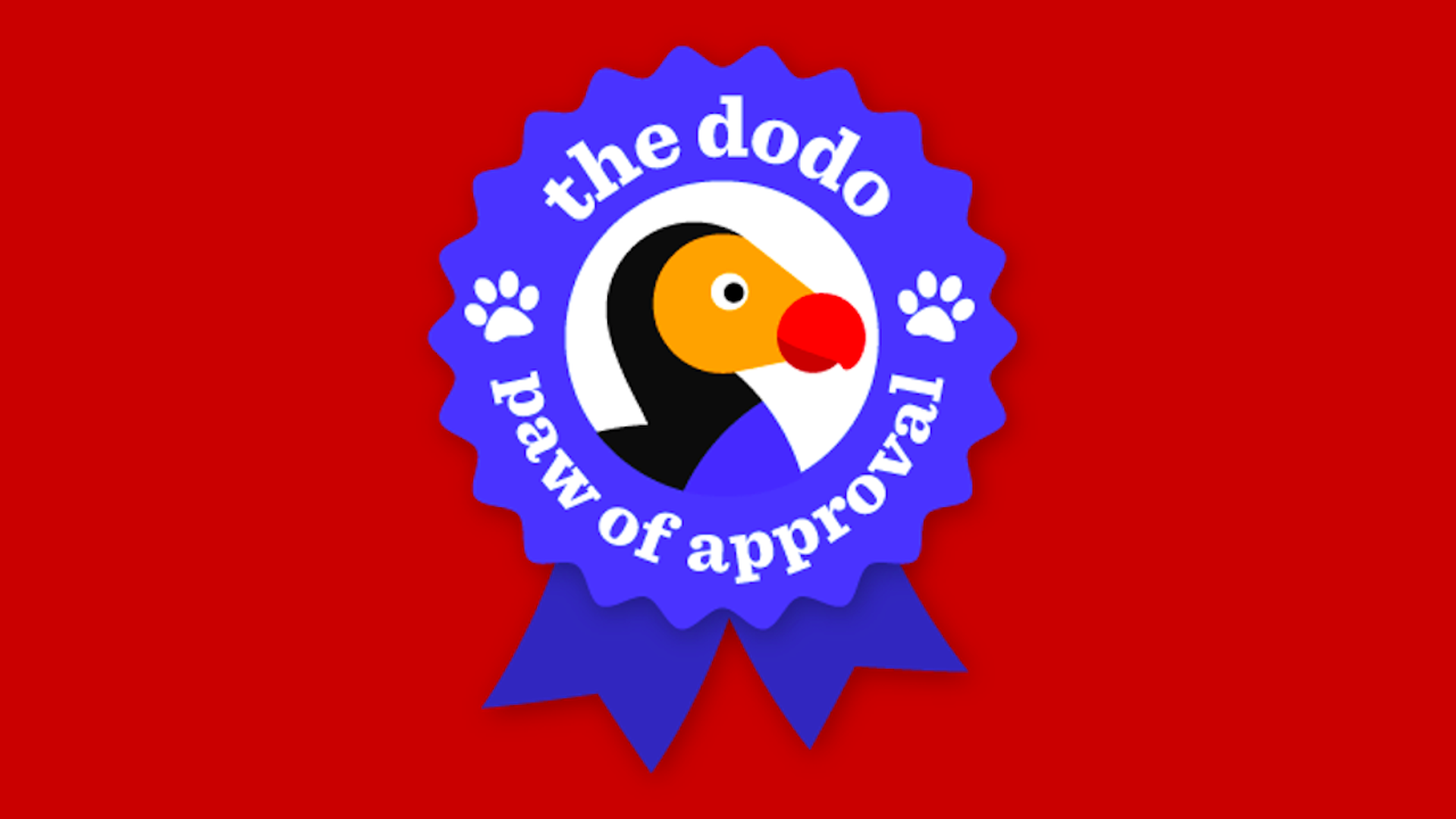 Group Nine Media's animal-focused brand "The Dodo" is launching "Paw of Approval," a consumer reviews destination for pet products.
Why it matters: Consumer product sites like "Wirecutter," which was purchased by The New York Times in 2016, and "The Strategist," which was launched by New York Magazine that same year, help media companies diversify their revenue into e-commerce.
Details: The new site will debut with 50 pet and pet expert-approved products, with plans to roll out an additional 50 each quarter.
Products will be selected by a team of pet experts, including veterinarians and The Dodo's editorial staff. Pets will also be used to judge the products.
The judging panel has chosen products across five categories — Toys, Food, Health, Gear, and Parent Perks.
Exclusive deals for approved products will be made available to pet owners on The Dodo's website.