Axios Media Trends
March 23, 2021
Today's Media Trends is 1,395 words, a 5.5-minute read. Sign up here.
🚨 Axios Latino, a collaboration with Noticias Telemundo, launches Thursday. Sign up here.
Situational awareness: Microsoft is in talks to buy gaming chat app Discord for more than $10 billion, per Bloomberg. The app could be a nice complement to Microsoft's XBox business.
1 big thing: Verizon joins the subscription wars with Yahoo+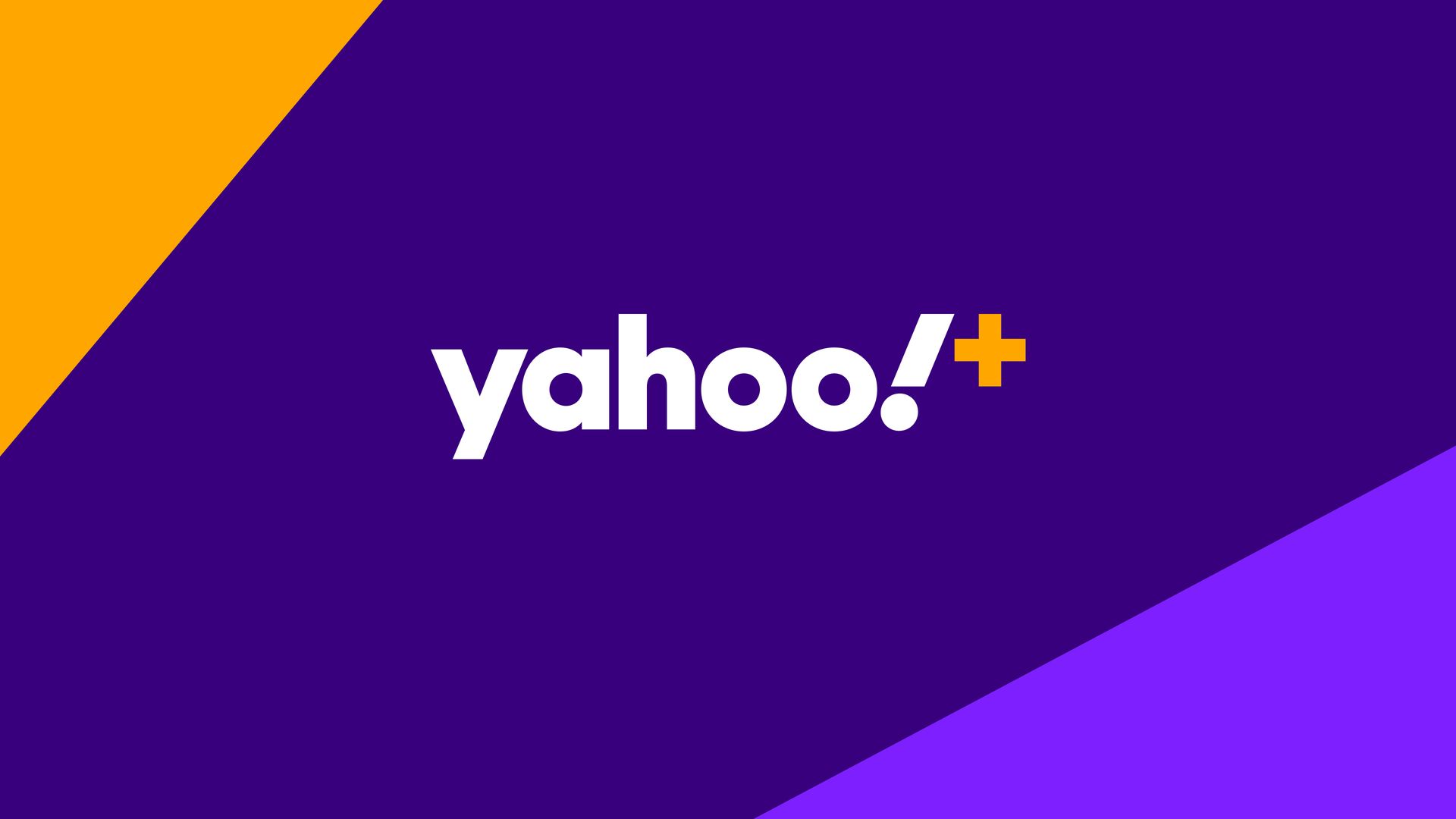 Verizon Media Group, the media division within Verizon, has 3 million people that pay for subscriptions across its portfolio of Yahoo-related products, like Yahoo Fantasy, Yahoo Finance and others, executives tell Axios.
Why it matters: Moving forward, the goal will be to rebrand most of its media franchises as Yahoo products, and to focus on selling subscriptions to those products via a rebranded subscription portfolio called "Yahoo Plus."
Driving the news: "Yahoo is the future of our consumer facing brand," says Joanna Lambert, Head of Consumer at Verizon Media.
"Over time, we will be moving non-Yahoo brands and centralizing them around Yahoo," she says. The company has rebranded its media studio RYOT as Yahoo Ryot Lab, as well as its women's brand "Makers" as "Makers by Yahoo."
Other media outlets, like TechCrunch, AutoBlog and Engadget have not yet been renamed or rebranded. Those niche brands are now integrated across the Yahoo ecosystem in relevant categories.
As part of the "Yahoo Plus," portfolio, Yahoo will offer several subscriptions — some already offered in beta — including:
Yahoo Fantasy Plus: Research tools, trade insights for Fantasy games
Yahoo Finance Plus: Formerly called Finance Premium, which will offer tiers for retail investors (Plus Lite) and seasoned traders (Plus Essentials)
Yahoo Mail Plus: Ad-free email, as well as customization features, like disposable addresses or domain blocking. 
Yahoo Plus Protect: Device protection and tech support plans in conjunction with Asurion, a device insurance company.
TechCrunch: ExtraCrunch, a members-only community from TechCrunch, charges users for access to investor surveys, market analysis, expert interviews, etc.
What to watch: For now, all Yahoo-branded products are offered as separate subscriptions. In the future, the company may consider combining them.
For each additional subscription a user buys within the Yahoo Plus, they get a deeper discount to others, allowing consumers to mix and match subscriptions.
Yahoo News products do not have a subscription, but the company is doing user exploration on what that could look like right now.
2. The rush to replace Rush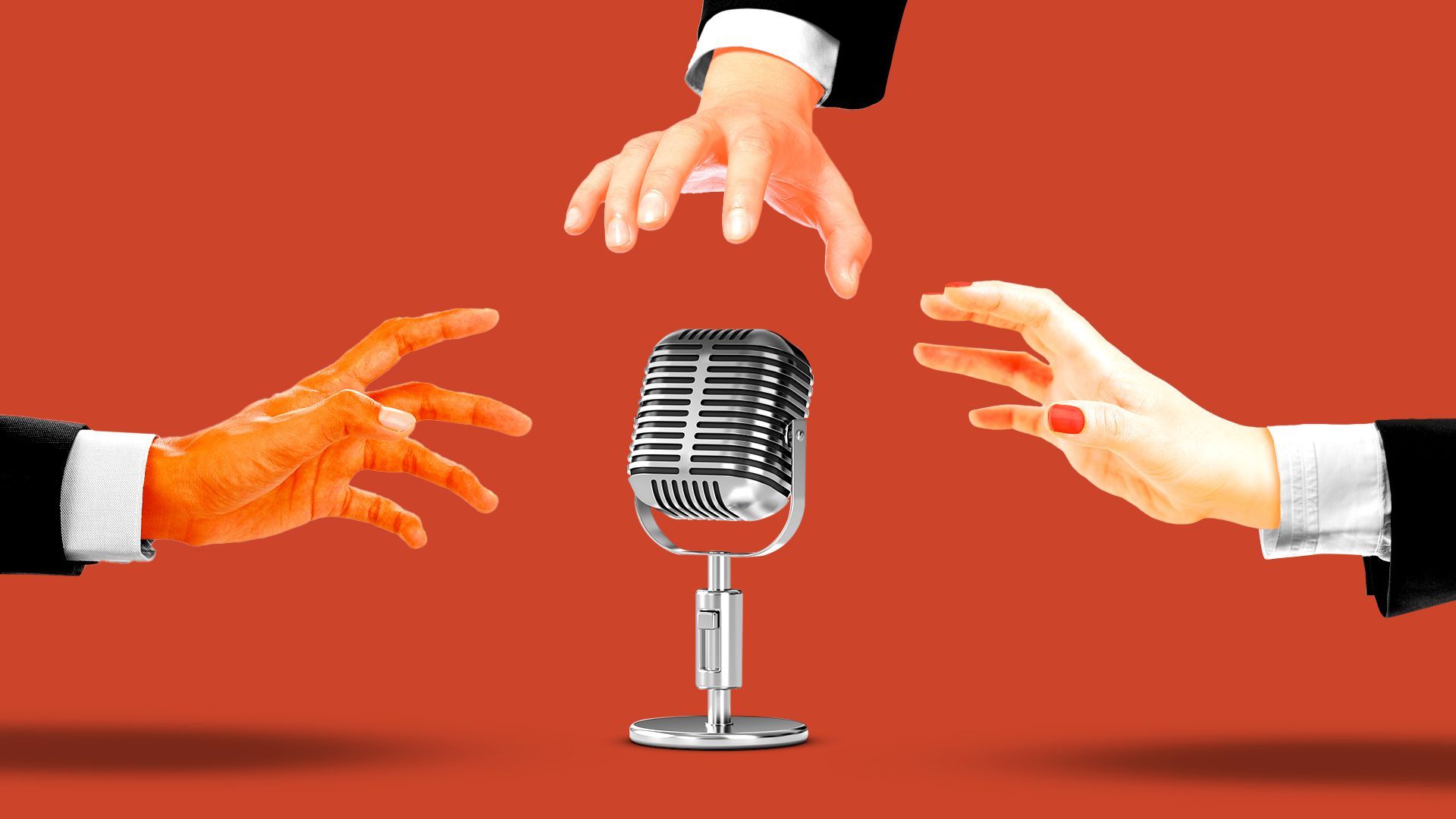 Conservative commentator and longtime talk radio host Dana Loesch has signed a new three-year deal with Radio America, a conservative talk radio network, Loesch tells Axios.
Details: Loesch's new contract will keep the 'The Dana Show' at the 12 p.m. to 3 p.m. time-slot, where she used to directly compete with the late Rush Limbaugh.
"I've been in this slot for years and if there's any program positioned to do it, it's mine," says Loesch.
Catch up quick: Radio America first decided to syndicate Loesch's show nationally during the same hours as Limbaugh in 2014.
At the time, "Rush's show was so big and so powerful that there were very few competitors in his time slot," Radio America chief operating officer Mike Paradiso tells Axios.
Why it matters: Loesch is one of several conservative talk show hosts eager to fill the void at the 12 p.m. to 3 p.m. time slot following Limbaugh's death last month.
Last week, Cumulus Media's Westwood One announced that Dan Bongino, the conservative podcaster and personality, would host a new show called "The Dan Bongino Show," also in Limbaugh's old time slot Monday-Friday.
Loesch's show will be aired in close to 200 markets nationwide, Paradiso tells Axios. Bongino's show will launch in 24 markets nationwide, per Westwood One, including in New York, Los Angeles, Chicago, Dallas, San Francisco and Washington, D.C.
"The Rush Limbaugh Show" is distributed across more than 600 stations nationwide by Premiere Networks, a subsidiary of iHeartMedia.
Be smart: Hundreds of radio stations around the country are eagerly waiting to see whom Premiere Networks will put in Limbaugh's old time slot.
Paradiso says most stations are waiting to see who Premiere might permanently replace Limbaugh's slot with, so that they can determine whether to air programming from Premiere Networks with a new host, Westwood One with Bongino as host, Radio America with Loesch as host, or another network, like Cox, with Erick Erickson as host.
On Tuesday, Premiere Networks confirmed that it would continue to air old clips from 'The Rush Limbaugh Show," with rotating guest hosts for now.
3. Brat TV expects profitability on $35 million in revenue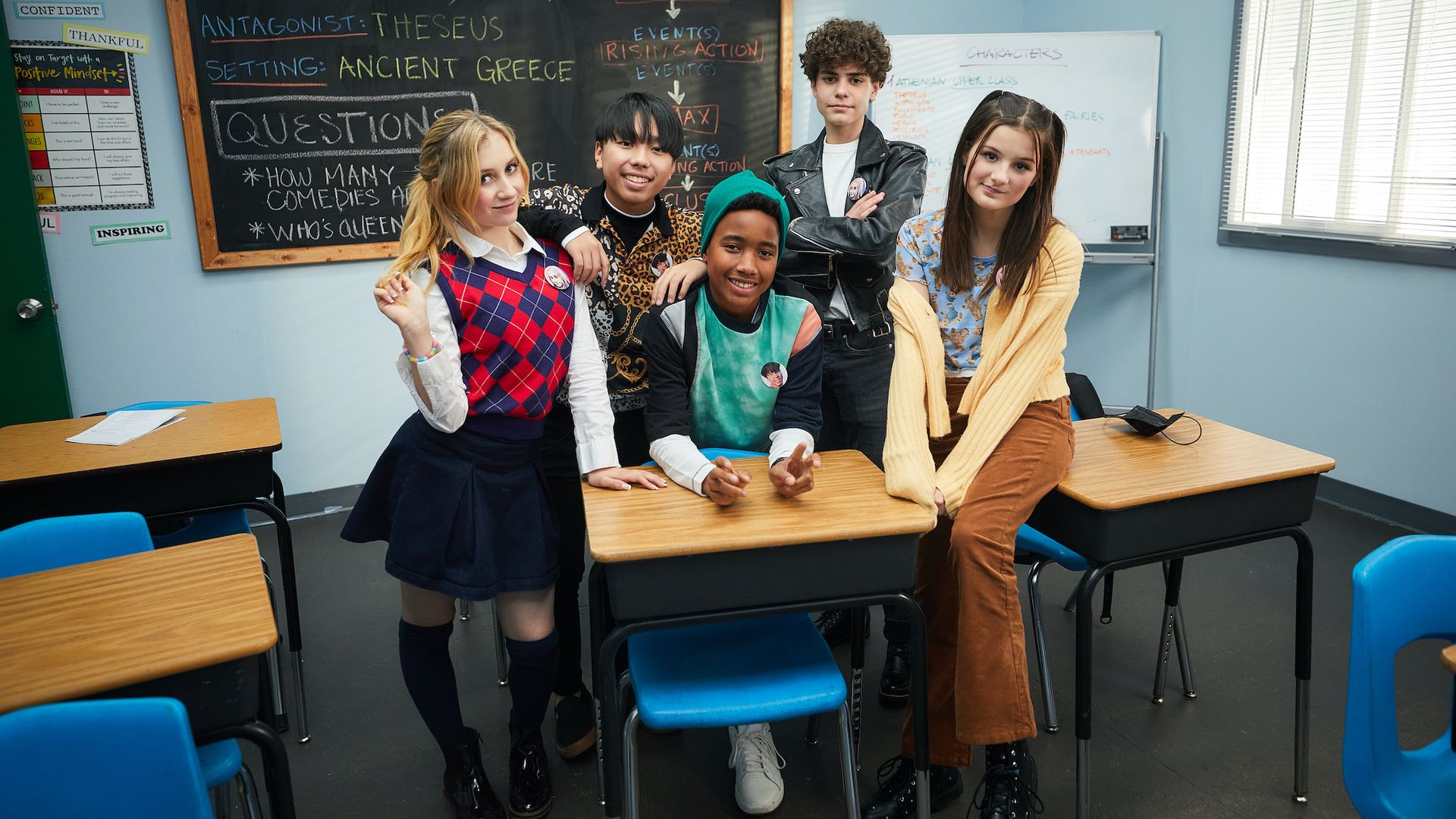 Brat TV, a digital studio that's become Hollywood's go-to producer for Gen Z content, expects $35 million in revenue this year, co-founder Rob Fishman tells Axios. The company brought in $15 million in revenue last year.
Why it matters: Networks and studios are racing to invest in content catered to Gen Z, making companies like Brat TV hot partners and acquisition targets.
Brat TV rival "AwesomenessTV" sold to Viacom in 2019 for $25 million.
The company has been likened to "The CW" network, but for the digital era.
The big picture: Brat TV now employs over 40 people full-time. It soon plans to post around 10 positions to help scale its revenue team as it explores new businesses like commerce and production services for social networks and streamers.
What's next: The company plans to launch a new commerce business this year selling branded consumer packaged goods and merchandise. This summer, Brat will launch an apparel line called "Attaway," featuring styles from across its shows.
4. Biden border crisis overtakes vaccine coverage
The crisis at the border is beginning to take over the news cycle, pulling attention and coverage away from the COVID-19 vaccine, Axios' Neal Rothschild and I write.
The big picture: The crisis at the border has proven to be a prime post-Trump topic online, particularly for conservative media.
Nearly all (46) of the top 50 stories about the situation at the border in the last two weeks have come from conservative media, according to data from NewsWhip.
In March, Fox News has spent 5x more time covering the border than CNN and MSNBC, according to Stanford's TV Cable News Analyzer.
5. Attention wars move to the living room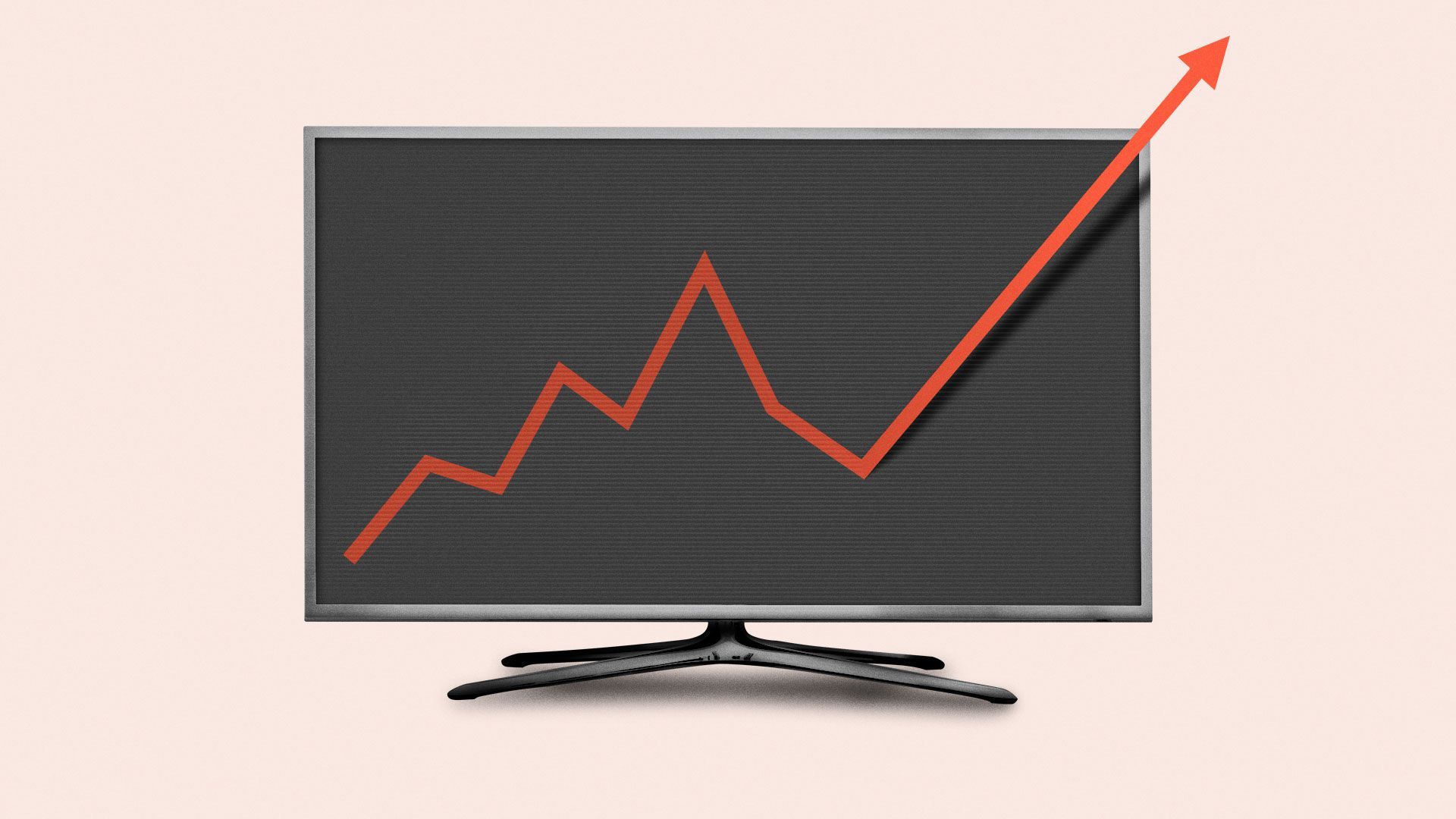 The time Americans spend streaming television has skyrocketed during the pandemic, causing a dash by content companies, tech firms and advertisers to invest unprecedented amounts in digital TV.
Why it matters: Prior to the mass adoption of streaming, the fight for the future of consumers' attention was mostly being fought on smartphones, not smart TVs.
By the numbers: Amid the pandemic, the vast majority of over-the-top (OTT) digital TV consumption has occurred in living rooms, per Nielsen.
On average, more than 62% of streaming TV content occurred in living rooms during lockdowns last year, compared to roughly 16% and 13% in primary bedrooms and secondary bedrooms.
Streaming apps like Hulu and Netflix say the vast majority of their content is consumed on connected TVs in the living room, not smartphones.
Driving the news: Roku said Tuesday ahead that it's launching the first-ever brand studio for streaming TV ads. The effort comes as Roku pushes to grow its "platform" revenue, which mostly consists of advertising on its free streaming network, The Roku Channel.
Roku's vice president of ad marketing Dan Robbins tells Axios that the company's monetized video ad impressions more than doubled year over year in 2020. Roku is adding roughly a dozen people from Funny or Die's branded content team to help bolsters its new brand studio for digital TV ads. 
What to watch: Heading into this year's virtual "Newfronts" season, where digital content companies give presentations to court marketers, several streaming companies, like Amazon (a newcomer to the presentations), Roku, Vizio and others will be presenting new advertising tools to woo Madison Avenue.
6. Sign of the times
7. Discovery to air first major Group Nine event
Discovery, Group Nine Media's largest minority investor, on Thursday will air Group Nine Media's "Girl Talk" event, a production from POPSUGAR that will feature Michelle Obama as a headliner, sources tell Axios.
Why it matters: The event marks the first time Discovery will simulcast Group Nine content across its live linear channels (OWN and TLC) as well as its streaming platform Discovery+.
The big picture: The tightening of the relationship between Discovery and Group Nine is notable given the way Group Nine's SPAC is set up.
Technically, Group Nine could acquire another company and bring it public without itself having to go public as well.
Sources say that while unlikely, it isn't out of the realm of possibility that Group Nine itself wouldn't go public via the SPAC, and if that were to be the case, Discovery could be a likely buyer.
8. Love goes more viral than hate
Words and hashtags used to symbolize Asian hate have increased in the past year amid the COVID-19 crisis, Axios' Shawna Chen and I write.
The big picture: Shortly after last week's deadly murders of eight people, including six Asian women, the hashtag #StopAsianHate overtook every anti-Asian term measured by Zignal, proving the power of positive social movements online, data from social intelligence firm Zignal Labs shows.
#StopAAPIHate marginally increased following the attacks.
What to watch: The data shows that use of the #StopAsianHate hashtag has slowed down significantly since last week. It will be important to watch how the movement evolves amid the COVID-19 recovery.