Axios Media Trends
September 28, 2021
Today's Media Trends is 1,485 words, a 6-minute read. Sign up here.
Situational awareness: Creative Artists Agency (CAA) said Monday it is acquiring ICM Partners in a deal that marks the biggest combination of talent firms since William Morris Agency and Endeavor Talent Agency merged in 2009 to create what is now referred to as WME.
1 big thing: Hostility erupts in Gannett newsrooms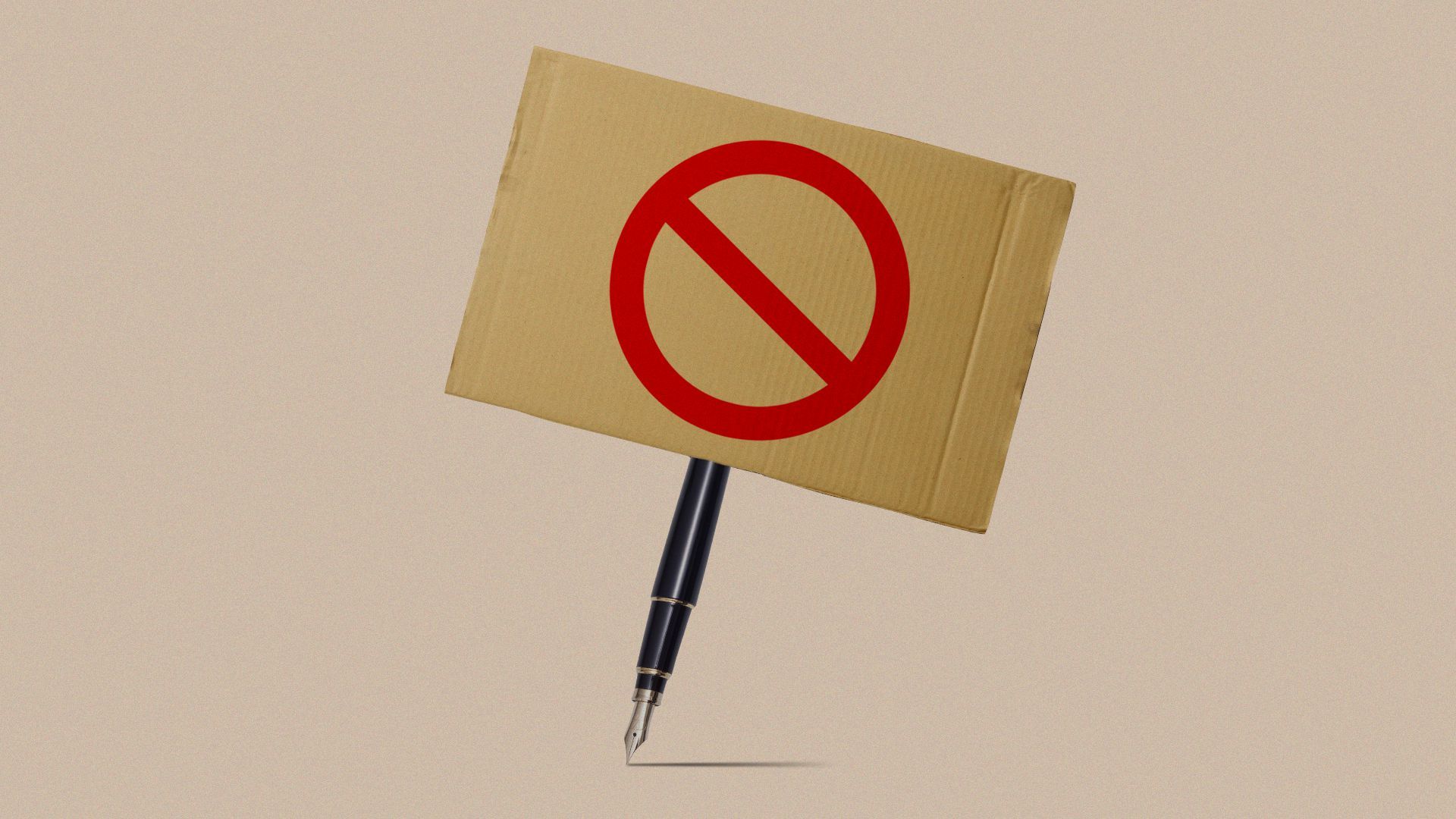 The NewsGuild of New York has filed unfair labor practice charges against Gannett, the largest local media company in the country, according to documents reviewed by Axios.
Why it matters: Conversations with journalists across several Gannett newsrooms reveal attempts by Gannett management to undermine union efforts via alleged threats to pay increases, 401(k) matches and diversity initiatives.
"I felt like I've been gaslit," said Susanne Cervenka, a longtime reporter with the Asbury Park Press.
The big picture: The pandemic sparked a union frenzy amongst local Gannett papers.
Three New Jersey outlets — the Bergen Record, the Daily Record and the NJ Herald — voted to form a union in February.
Since February, around a dozen Gannett newsrooms have voted to unionize or have announced intentions to do so. There are currently over 40 Gannett newsrooms unionized with the NewsGuild.
Driving the news: Earlier this month, the NewsGuild of New York, which represents roughly a dozen Gannett newsrooms across four groups in New York and New Jersey, filed Unfair Labor Practice charges against Gannett's management.
The charges allege that Gannett interfered with the federally-protected right of workers to organize and form a union.
Details: Journalists across the country cite the same types of anti-union posturing from managers around thorny issues like pay, benefits and diversity, equity and inclusion efforts.
Danielle Parhizkaran, a photojournalist with The Bergen Record, said that an editor in her newsroom told an employee during an annual review period they couldn't give raises because of the union.
"It scared some people because it was obviously a lie," Parhizkaran said. "There's been a lot of misinformation."
2. Scoop: Group Nine expects profitability on $200M+ revenue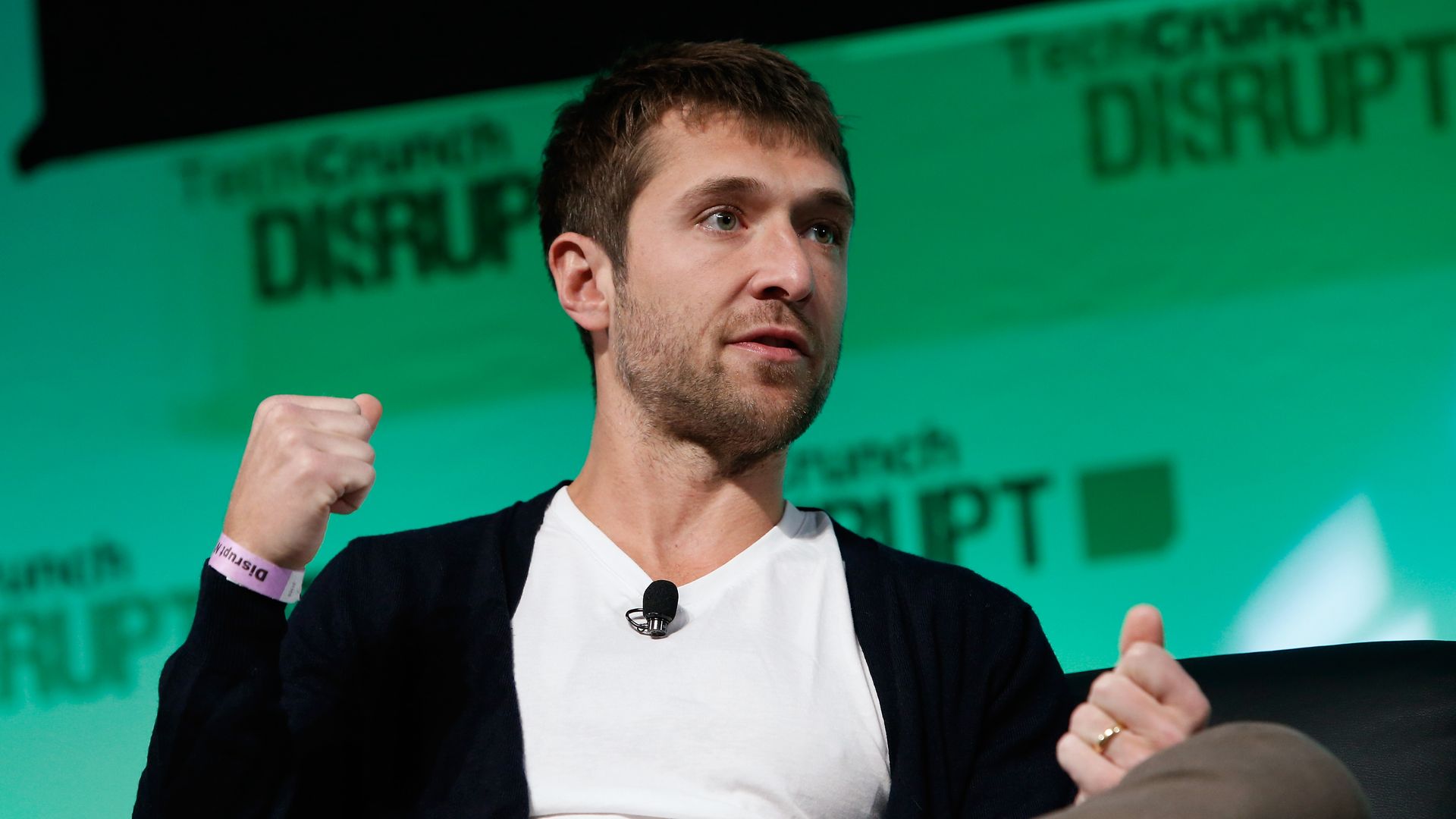 Group Nine Media told staff in a company-wide meeting last week that the company expects to be profitable this year, according to a source who was on the virtual town hall video call.
Why it matters: It's the first time in the company's five-year history that it has acknowledged it will be profitable.
Three sources tell Axios that the company is expected to bring in more than $200 million in revenue this year.
Details: In the town hall meeting, Group Nine Media CEO Ben Lerer also said that the company is adding over 100 new jobs, with most focused on content. The company has over 700 employees.
"We have navigated an incredibly trying environment," Lerer said, according to a source in the meeting.
Noting the company's resiliency during the pandemic, Lerer said that the company has "differentiated our brands by consistently delivering uplifting, informative and optimistic content to our audiences amidst the clutter and toxicity," per a source in the meeting.
What's next: Last year, Group Nine Media formed a subsidiary that created a blank-check acquisition company called Group Nine Acquisition Corp., with the intention of buying Group Nine Media and taking it public alongside another major media company.
Group Nine has held talks with media companies about potential rollups, but has yet to announce any finalized plans.
"We have emerged from a sea of digital start-ups as one of the three or four definitive leaders in the digital media space," Lerer said in the meeting.
3. Ozy is in trouble
Ozy Media executives possibly committed securities fraud when they impersonated a YouTube executive on a due diligence call with Goldman Sachs amid a funding round, Ben Smith reported Sunday for The New York Times.
Why it matters: The incident is shedding light on other strange practices and numbers offered by Ozy, including ones that Axios has cited.
Be smart: The fuzzy figures are bad, but not uncommon in an era where private money floats all sorts of vague digital operations.
What's problematic is that Ozy's CEO Carlos Watson has admitted that one of his executives and co-founder committed a potential crime, but neither Watson nor the company's board have announced any action to dismiss or reprimand the executive.
What's unclear is why Ozy's newly-appointed Chairman, billionaire Marc Lasry, would the assume the role as Chair after being made aware of this incident.
The bottom line: Shadiness won't take you down in an industry that's already opaque, but a federal crime could.
Watson and Lasry did not return request for comment.
4. Exclusive: Time partners with Charter to expand into work coverage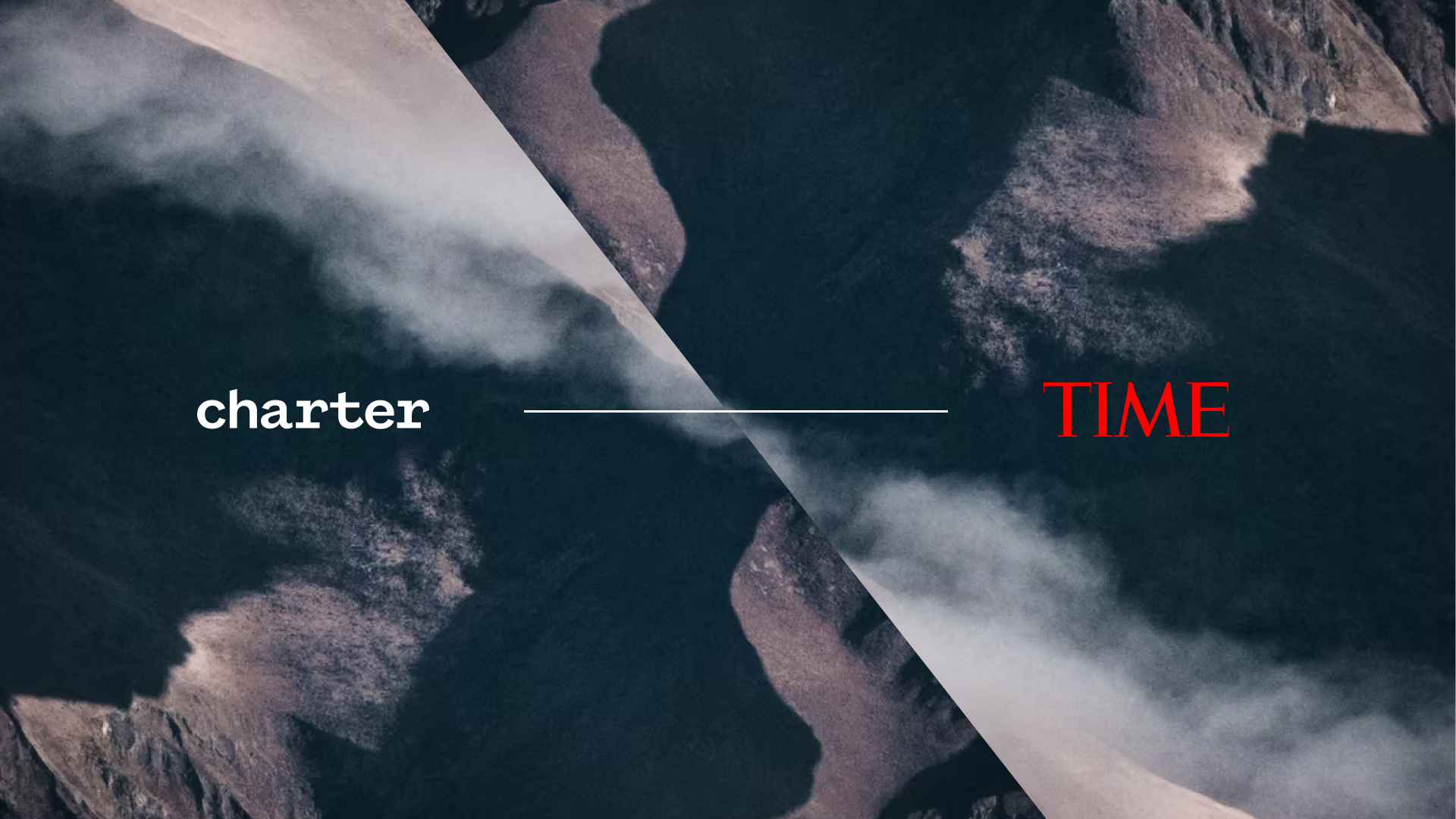 "Charter," the new digital media company centered around the future of work, is partnering with Time Inc. to distribute its content across Time's owned and operated channels, executives tell Axios.
Details: The partnership launches Tuesday with the first edition of a new column about the modern workplace written by veteran business journalist S. Mitra Kalita.
Kalita's work will appear jointly in TIME and Charter. Her column is "a joint investment in her work," said Kevin Delaney, founder and CEO of Charter. Kalita authored Fortune's "Worksheet" newsletter during the pandemic.
A new Charter section (time.com/charter) will appear on Time's website in November.
Beyond that, the two companies are in touch about other ways to team up, especially around events.
"There is no financial exchange in this partnership, but we can imagine opportunities to jointly propose advertising and sponsorship offerings," said Jay Lauf, co-founder and president of Charter.
Catch up quick: Charter, which launched in June, is led by Quartz and New York Times digital veterans. Delaney says it has over 40,000 email subscribers.
The big picture: Time has been investing in more business coverage over the past few years.
The company launched its new "Business Person of the Year" franchise in 2019, a new "Leadership Brief" newsletter on CEOs in 2020 and the "Time 100 most influential companies" list in 2021.
"It's been three years since Marc and Lynne Benioff acquired Time and during that time, we've been on a journey to figure out how Time should live as an independent company," said Samuel Jacobs, deputy editor of Time magazine. "Part of that journey is thinking about what to cover. Increasingly we've decided to put that focus into business coverage."
By the numbers: Jacobs notes that in January of 2021, business accounted for 3% of Time's digital coverage, compared to 20% in August.
5. Meredith and Dotdash would form lifestyle juggernaut
A deal between IAC, the internet holding company led by media mogul Barry Diller, and Meredith Corp., the magazine giant, would create one of the largest food, home and lifestyle media companies in the world.
Driving the news: The Wall Street Journal reported last week that IAC in in talks to acquire Meredith in a deal valuing the magazine company at over $2.5 billion.
A source confirmed those talks to Axios, but did not confirm the price.
The idea behind the deal, The Journal reported, would be to combine Meredith's roughly two dozen titles with the 14 titles owned by Dotdash — the internet publishing company that IAC created through the acquisition of About.com in 2012 — to create a lifestyle publishing behemoth.
Why it matters: IAC is known for building or acquiring companies and spinning them back out to the public market once they mature. (It recently did so with Vimeo in 2020, and before that, Match Group in 2019.)
Dotdash is IAC's fastest-growing business, and drives more profit than most digital-native media companies.
Analysts estimate that Dotdash alone is worth more than $2 billion. A combination of Dotdash and Meredith would give IAC unprecedented scale in lifestyle categories, especially food and home.
The two companies are also complementary in terms of their revenue streams.
6. Facebook no longer wants to 'move fast and break things'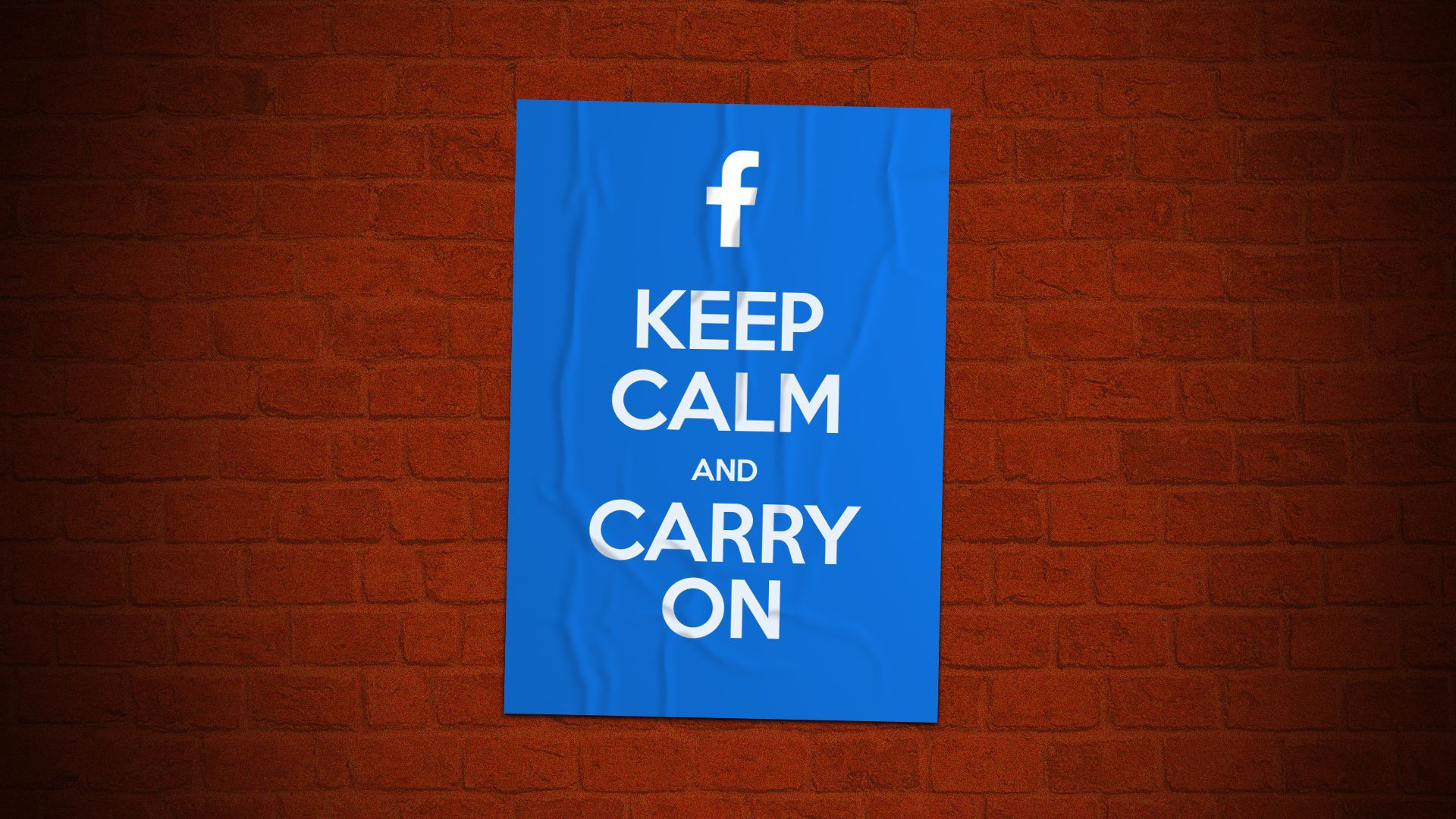 Facebook on Monday said it will invest $50 million over two years in global research and program partners to ensure its metaverse products "are developed responsibly."
"It's almost the opposite of that now long-abandoned slogan of 'move fast and break things,'" Facebook's VP of global affairs Nick Clegg told Axios in an interview at The Atlantic Festival Monday.
"It's definitely a departure for us," Clegg said. "This is going to be a a much much more gradual, deliberate and therefore a much more thoughtful process of building technology."
The big picture: The metaverse news came just hours after Facebook's head of Instagram Adam Mosseri announced that the company would pause its plans to roll out an "Instagram for Kids" service.
7. 1 fun thing: TikTok joins the cool kids club
TikTok said Monday it has amassed more than 1 billion monthly active users, joining an exclusive club.
The big picture: TikTok wouldn't have been able to grow so big, so fast, if it weren't for the existing success and enormous scale of Facebook.
In its earlier years, TikTok spent enormous sums promoting its app to Facebook and Instagram's billions of users.