Axios Media Trends
March 08, 2022
Today's Media Trends is 1,497 words, a 5.5-minute read. Sign up here.
🚨 The Axios Pro Media Deals newsletter, co-authored by Tim Baysinger and Kerry Flynn, has officially launched. Start your free trial.
Heading to SXSW? We'll be there. Email me if you want to grab coffee.
1 big thing: World's largest Christian broadcaster pivots to news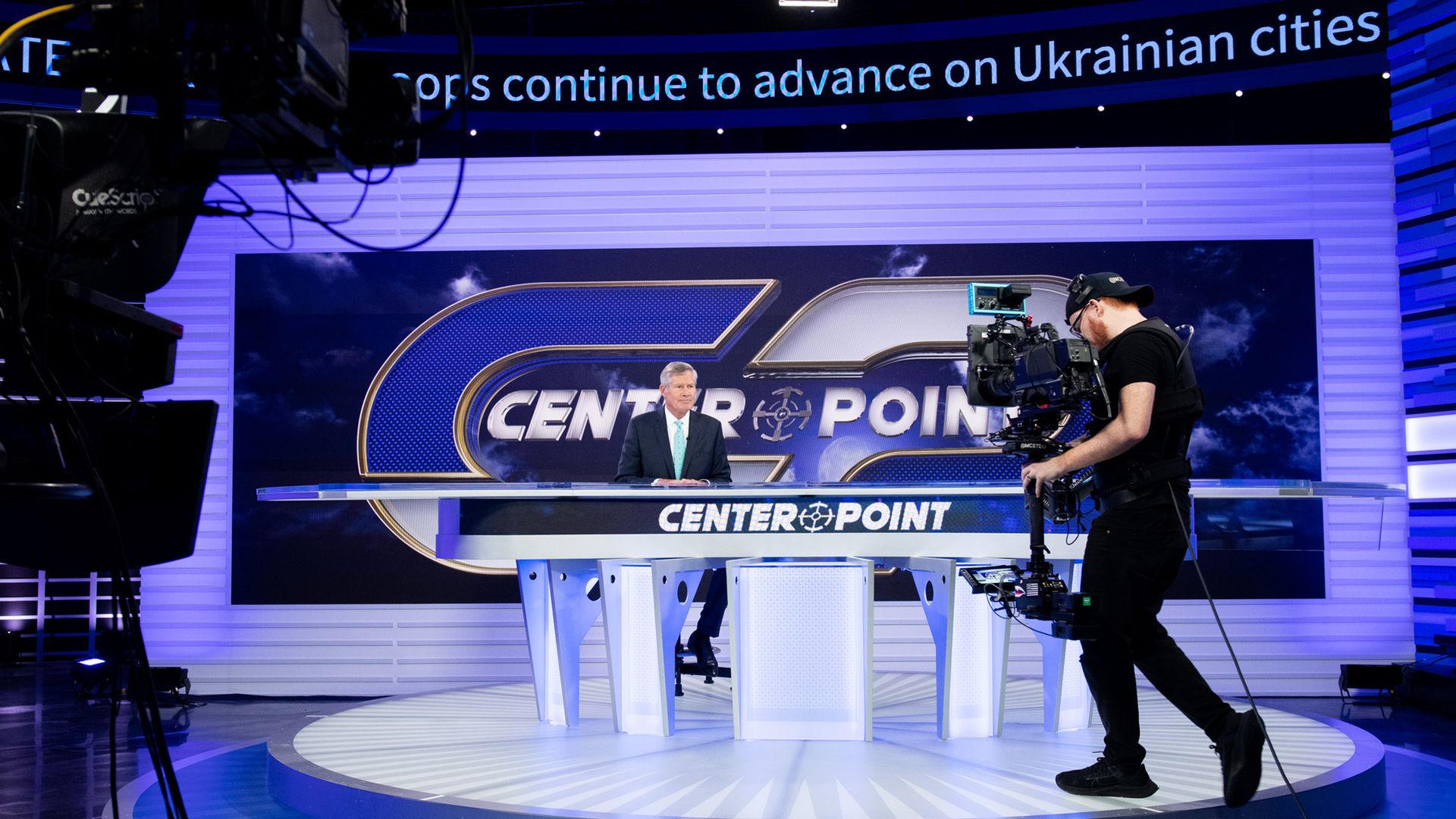 Trinity Broadcasting Network (TBN), which calls itself the world's largest Christian television broadcaster, is launching a news show called "Centerpoint" with Fox News alums.
Why it matters: TBN is looking to build a "Christian lifestyle brand" rather than just "preaching and teaching," TBN VP of Marketing Nate Daniels told Axios.
Details: "Centerpoint" will air at 7:30 p.m. ET on weekdays. In the fall, TBN plans to add another half hour to the show.
It will be anchored by former Fox News Washington correspondent Doug McKelway and produced by Michael Clemente, former Newsmax CEO and Fox News EVP of News.
The show "will cover news of the day and other top stories," said Clemente, who joined the network full-time this year. Clemente hopes to eventually launch more news programs.
Catch up quick: TBN was founded in 1973 as a small part-time station in California and now reaches over 175 countries in more than 14 languages, its website notes. It's best known for "preacher programming" via personalities like Joel Osteen and Joyce Meyer.
Yes, but: The network has faced its fair share of controversies and third-party charity transparency group Charity Navigator warns of TBN's track record for lack of financial accountability and transparency.
A non-profit, TBN makes most of its money from donations, but has pushed in recent years to diversify its revenue opportunities, Daniels said.
Tax fillings show TBN's non-profit parent, Trinity Christian Center Of Santa Ana Inc., was sitting on over $1 billion worth of assets before transferring most of them (~$860 million) over to a Texas-based non-profit affiliate in 2019.
The big picture: Christian broadcast networks are a big part of America's TV and radio ecosystem. They are typically political and socially conservative.
TBN's biggest competitor has long been Christian Broadcast Network, founded by Pat Robertson in 1960.
2. Fake news laws spreading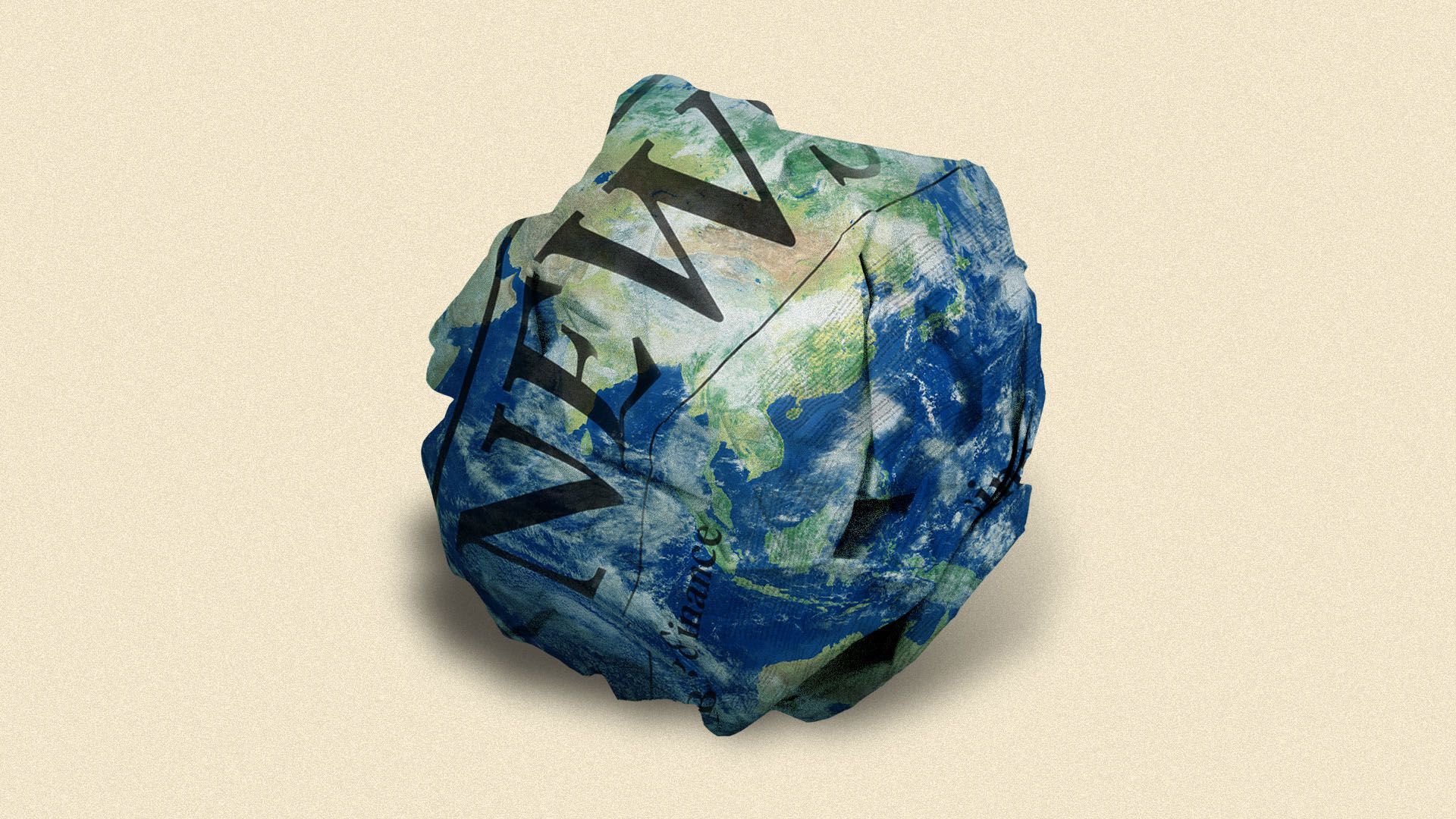 A new set of "fake news" laws and proposals are gaining steam around the world, threatening journalism, free speech and democracy.
Why it matters: Such measures began to ramp up during the onset of COVID-19. Now that the precedent has been set, new proposals aim to crack down on information about everything from wars to politics.
Driving the news: Days after Russia introduced a new law threatening to imprison journalists for publishing what Moscow deems to be "fake" information about Russia's invasion of Ukraine, a member of China's highest political advisory body is calling for new laws to ban "fabricating and disseminating fake information online," per The Guardian.
The official argues online disinformation is fueling Chinese geopolitical tensions, despite China already being heavily censored.
Meanwhile, the Chinese government is scrubbing the country's internet of sympathetic or accurate coverage of Russia's invasion of Ukraine and systematically amplifying pro-Putin talking points, Axios' Bethany Allen-Ebrahimian reports.
By the numbers: In total, the International Press Institute has tracked at least 17 countries in which "fake news" laws have been introduced.
Many countries, including Malaysia, Hungary, Philippines, Vietnam, Nicaragua, Uzbekistan, Tajikistan, Bolivia, UAE, and Brazil, introduced those rules during the pandemic.
Even in Puerto Rico, such measures have been floated.
Flashback: Years before the pandemic, several Southeast Asian countries introduced similar "fake news" rules — mostly citing national security risks— including Singapore, Cambodia, Thailand, Bangladesh and Sri Lanka.
What to watch: Nations that have already introduced "fake news" measures to crack down on a certain topic may be empowered to double down on those efforts again when it's politically necessary.
Go deeper: Putin's propaganda push intensifies as news outlets and tech firms suspend operations in Russia.
⚡️ The N.Y. Times is moving its reporters out of Russia following the passage of Russia's "fake news" law, a spokesperson tells Axios.
3. Ukraine engagement wanes
Social media engagement around the war soared last week, but has since declined, according to NewsWhip.
Why it matters: Ukraine-related content is still dominating the list of the most engaging stories on social media globally in English, but the shock factor has warn off.
Peak engagement occurred February 25th, the day after Russia's initial invasion.
What to watch: Newsrooms are launching pop-up products that capitalize on the story's momentum.
4. 🎧 Puck + The Ringer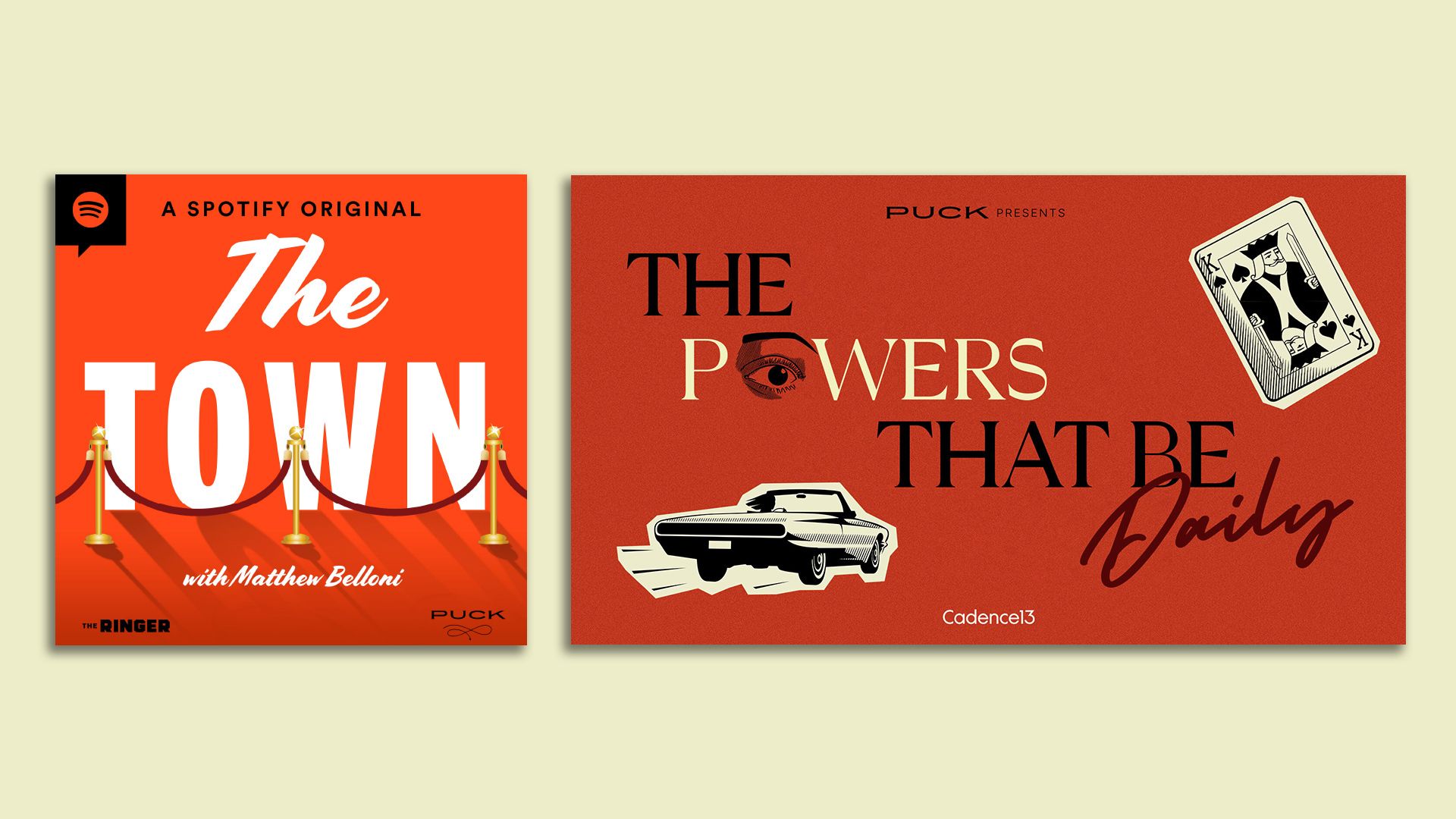 Puck, the subscription newsletter company, is moving into podcasts, its co-founder and editor-in-chief Jon Kelly tells Axios. On March 14th, it will launch two new shows, including one that will be co-created with Bill Simmons' "The Ringer."
"The Town," which will be hosted by Puck's founding partner and Hollywood scoop machine Matt Belloni and will feature Simmons, will air 2-4 times per week and will focus on breaking news in show business.
"The Powers that Be," hosted by Puck founding partner and Snapchat host Peter Hamby, will be a daily 15-20 minute show that features Puck reporters talking about scoops behind the story of the day. It's being co-produced by Audacy's Cadence13 podcast company.
The big picture: "Starting an audio division is part of our goal to treat journalists like creators," Kelly said. Puck, which launched last year, now has 19 full-time employees.
5. BDG bets big on parents, pauses SPAC
BDG, formerly Bustle, is leaning into parenting content as a bigger share of its business, its chief content officer Emma Rosenblum told Axios.
Why it matters: The company expects revenue from its parenting content to account for more than one-quarter of its business in 2022.
Driving the news: Bustle is relaunching Scary Mommy, the popular parenting site it acquired as a part of its deal to buy Some Spider Studios for $150 million in 2021.
In coming months, BDG plans to double down on Scary Mommy, as well as its other parenting brands like Romper, Fatherly, and The Dad, by launching events for parents and possibly acquiring more brands in the space to expand into newsletter and video products.
It's migrating "Scary Mommy," and eventually all of its parenting brands, into its CMS and tech stack to integrate them more with its products and commerce tools.
By the numbers: The company projects its parenting portfolio will grow by more than 50% in 2022.
Overall, roughly one-third of BDG's content staff now works across its parenting vertical, Rosenblum said.
The big picture: BDG now has more than 600 employees and brought in $130 million in revenue last year, up 40% from 2020.
6. Digital media stays private for now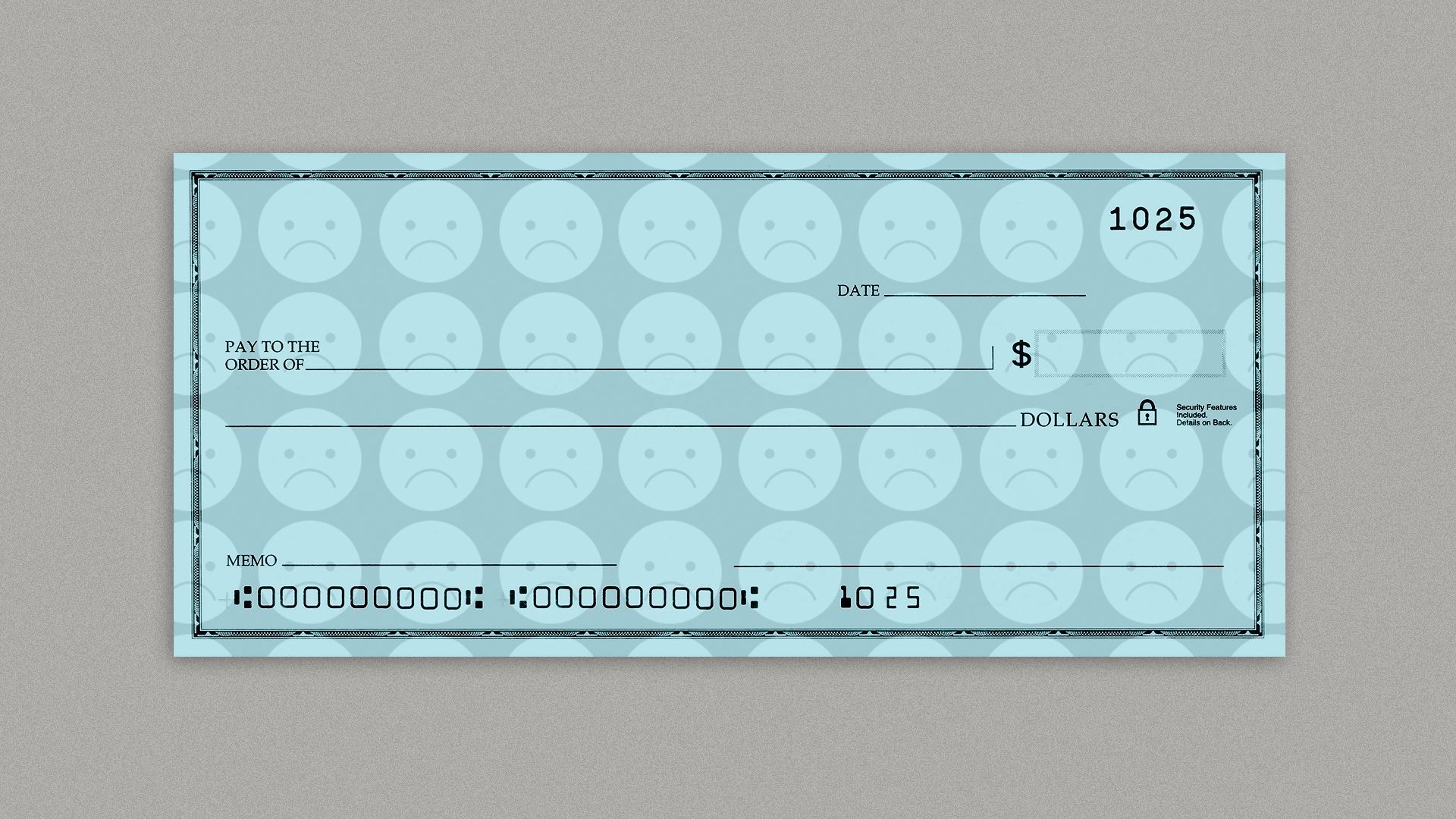 As the special purpose acquisition company (SPAC) market cools down, digital media firms once interested in going public via a blank-check company have reconsidered.
Driving the news: "BDG's long-term goal is to operate as a public company. As the market continues to shift, we have temporarily paused those efforts and will resume once the time is right," BDG founder and CEO Bryan Goldberg said.
Between the lines: Digital media companies have been eyeing BuzzFeed's stock market performance as a litmus test for whether Wall Street would respond well to digital rollup companies.
BuzzFeed's share price hasn't ticked above $5 all year.
Sources tell Axios that Vox Media is looking to grow as a private company for the foreseeable future following its Group Nine Media deal.
It was reported last year that Vox Media was exploring strategic options, including a SPAC.
Vice has already bailed on SPAC plans, and raised money instead.
What to watch: Forbes investors and its SPAC agreed to extend their SPAC termination deadline from February 26 to March 31, after Forbes announced a $200 million investment from Binance.
🦚 7. Comcast ditches Hulu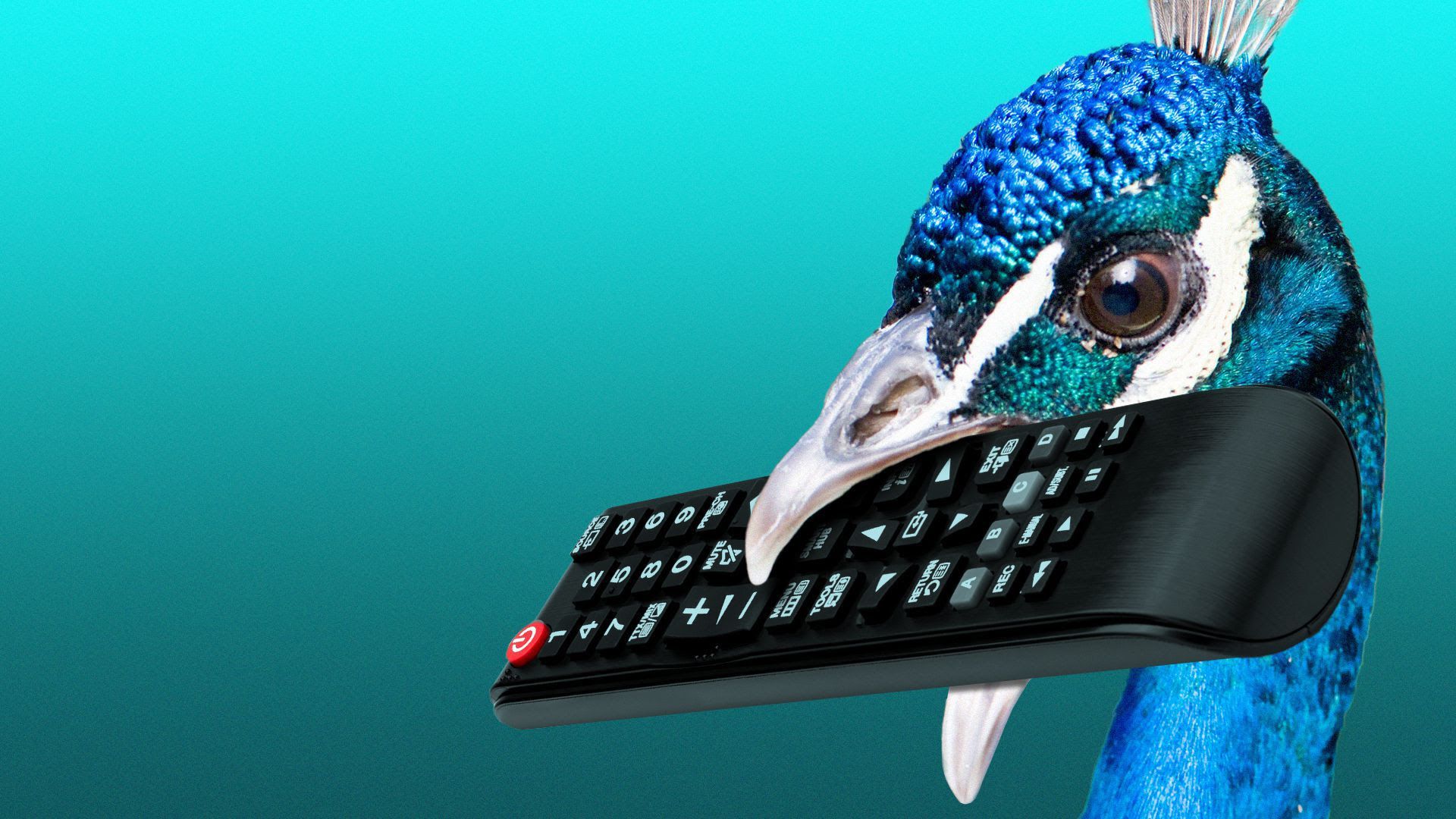 Comcast and Hulu continue to wind down their relationship, with NBCUniversal shifting next-day streaming rights for current NBC shows over to Peacock, Axios' Tim Baysinger and Kerry Flynn write for Axios Pro Deals.
Why it matters: With just 9 million paying subscribers, Peacock lags behind its competitors.
Starting with the 2022-23 TV season, all new episodes of current NBC shows like "Saturday Night Live" and "The Voice" will move from Hulu to Peacock.
The big picture: Comcast has the option to sell its 33% stake in Hulu to Disney as early as 2024, which will be worth at least $5.8 billion (and probably more).
Elsewhere in the streaming world:
8. The first big blockbuster of 2022
Warner Bros.' "The Batman" officially closed its opening weekend with $134 million at the domestic box office — a big win for theaters.
Why it matters: It shows the staying power of the Batman franchise, even after many different installments spanning five decades.
Zoom out: Over the past few years, movie-going has trended towards action and adventure films that warrant a more cinematic viewing experience.