Axios Media Trends
April 23, 2019
Thanks for subscribing to Media Trends. Tell friends to follow along by signing up here. Keep up with the latest news by getting our breaking news alerts.
Situational awareness: Myanmar's highest Supreme Court denied the appeal of two Reuters reporters serving jail sentences for Pulitzer Prize-winning investigations into the killing of Rohingya Muslims.
1 big thing: E-commerce upends Madison Avenue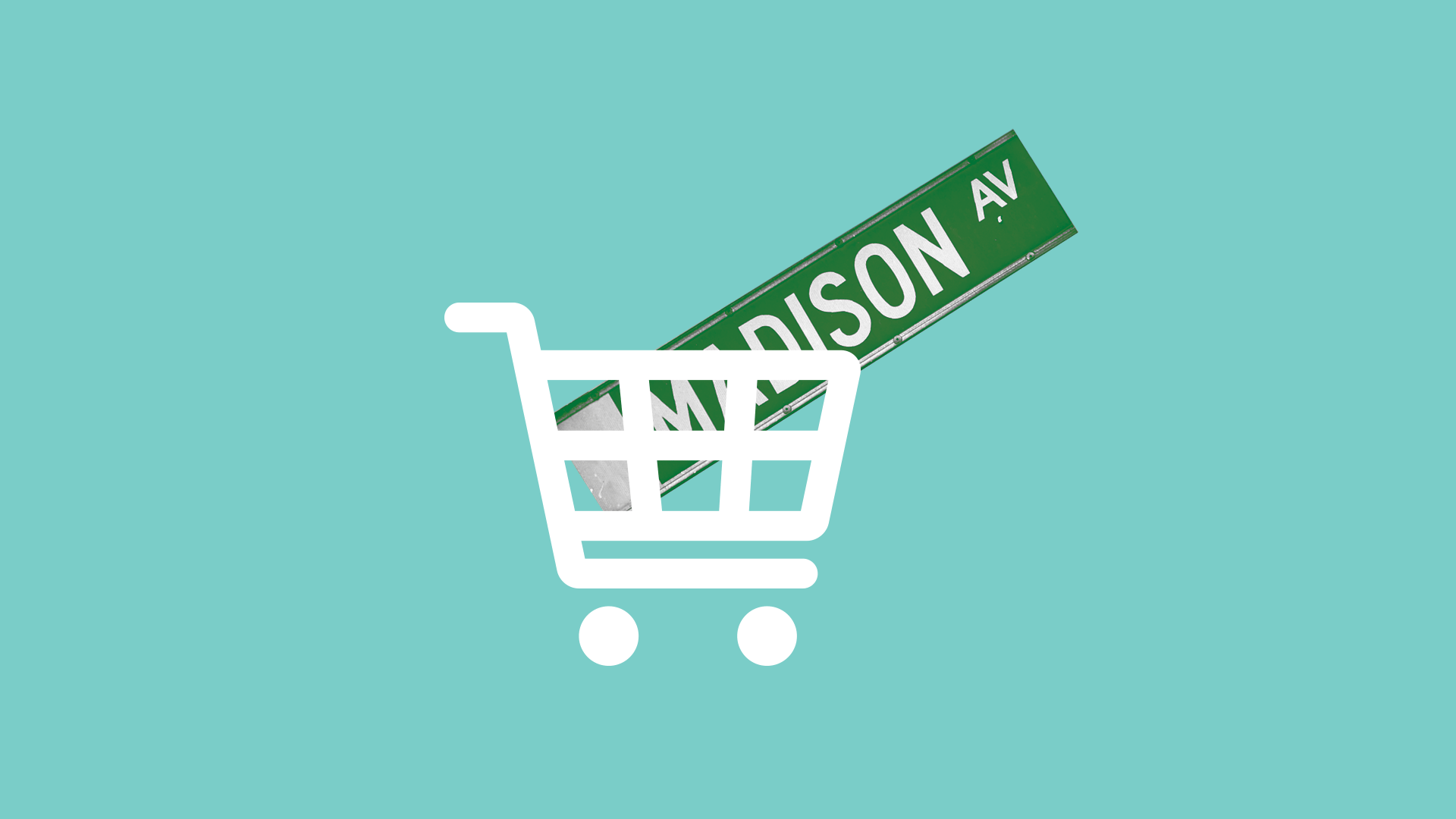 E-commerce is colliding with digital advertising and forcing traditional ad agencies to embrace data and distribution around specific platforms like Amazon and Google.
The big picture: Today's marketing landscape revolves around the major platforms (Google, Amazon, Facebook) that make money by offering brands a wide variety of advertising opportunities — from search and social media ads to sell to consumers directly, to video campaigns to improve a company's reputation.
Amazon has become a major focus.
"Theres' a flywheel within Amazon that bridges across your paid and organic presence there," says Wes MacLaggan, SVP of Marketing at Marin Software.
"If other things do well — high reviews, ratings, etc. — you get better ad performance. An agency owning that end-to-end relationship can really help in that sense with executing on the ads themselves."
Between the lines: Ad agencies are having to retool to embrace the algorithm-driven platforms and features. That's ushering a new era of consolidation in the sector as they buy data companies.
French ad giant Publicis announced last Sunday it will acquire Epsilon, the data marketing arm of Alliance Data Systems Corporation, for a net price of $3.95 billion.
IPG bought Acxiom last year for $2.3 billion.
Dentsu Aegis Network bought a majority stake in Merkle in 2016.
On the flip side, consultancies are acquiring creative companies.
Between the lines: Some agencies are taking existing assets and creating practice groups to focus specifically on managing e-commerce partnerships.
Dentsu Aegis Network, for example, launched an Amazon-focused consulting firm called Sellwin. Dentsu Aegis Network President of Commerce Travis Johnson tells Axios that clients need an end-to-end solution.
"It's not just about ads, but also content, logistics, pricing, warehousing, forecasting, etc.," Johnson says. "What my clients need is rarely, 'Can you book me more ads?' It's how do I manage my Amazon strategy?"
The bottom line: As one analyst put it to me, consultancies are trying to expand their influence in the corporate C-suite — to be able to be able to talk to the Chief Marketing Officer as well as the CEO.
But that'll be a tough long-term business pitch for Madison Avenue firms that are more focused on expanding to save existing client bases.
Go deeper: I've got more details in the stream version of this post
2. Billionaire digital ad wars
The two biggest spenders on digital ads between the 2018 mid-terms and now are by far Donald Trump and billionaire progressive activist Tom Steyer, according to data given exclusively to Axios from Tech for Campaigns, the digital arm for progressive and centrist campaigns.
Why it matters: We know a lot more about digital spending in real time now that Facebook and Google post political ad data.
"National campaigns, billionaire-funded groups and hot-button advocacy organizations have long been using digital advertising to prospect grassroots donors and activists," says Jake Sticka, VP of Client Strategy at Rising Tide Interactive, a Democratic digital agency. 
Details:
Most of Steyer's messaging is around his "Need to Impeach" campaign, a key part of his more than $100 million in spending on midterms.
Many of Trump's Facebook ads are focused on immigration and aimed at seniors, Axios reported earlier this month.
Other billionaires pouring money into the race: Michael Bloomberg's Everytown for Gun Safety; the Koch-backed Americans for Prosperity.
The big picture: Of the top 15 spenders overall on political/advocacy ads in 2018, five had links to billionaires, including Donald Trump, Tom Steyer, JB Pritzker, and Reid Hoffman.
3. Hot-button ad issues
Some of the biggest spenders on digital advertising since the midterms are issue groups looking to grow support around hot-button issues ahead of 2020.
Heavy spenders around issues like gun control, abortion and climate change on mostly Facebook and Google show that the polarizing topics that aren't always the topics of conversation on cable news are being pushed via ads on social platforms where algorithms elevate content that tends to be more emotionally-driven. 
"On social media, you're in an attention war, and you need content that makes people stop scrolling - that's what these emotionally-charged issues do," says Greg Dale, Director of Campaign Relations at Tech for Campaigns.
The big picture: The broader efforts around advocacy messaging leading up to elections haven't changed too much, but political advertising has started much earlier. 
"Taking a look at the similar period from 2014 into early 2015, there were over 100 different corporations/advocacy groups that spent money on either local broadcast or national broadcast or cable networks, but only issue advertising existed for late 2014/early 2015," said Steve Passwaiter, VP of political advertising at Kantar/CMAG, an ad measurement firm.
4. Scoop: theSkimm makes its first acquisition
TheSkimm, which started out seven years ago as a morning newsletter catered towards female millennials, has acquired the technology behind the texting platform Purple, Axios has learned.
Deal terms have not been disclosed.
Why it matters: With this acquisition, the company is continuing its expansion out of the inbox.
Purple is a text messaging platform that allows creators to charge subscribers directly for news and content updates via text messages.
TheSkimm offers texting as a part of its suite of products catered to the daily routines of paid members.
A membership to theSkimm app costs $2.99 per month and includes podcasts, a calendar that syncs with important events, articles and recommendations.
The big picture: theSkimm is investing to become a bigger part of the daily routine for its users.
In the past few years, it's added customizable calendars and podcasts.
Its first book, "How to Skimm Your Life," will be released on June 11th.
It also hired its first-ever CTO (Matt Boggie, formerly the CTO of Axios) late last year.
5. The dangers of internet shutdowns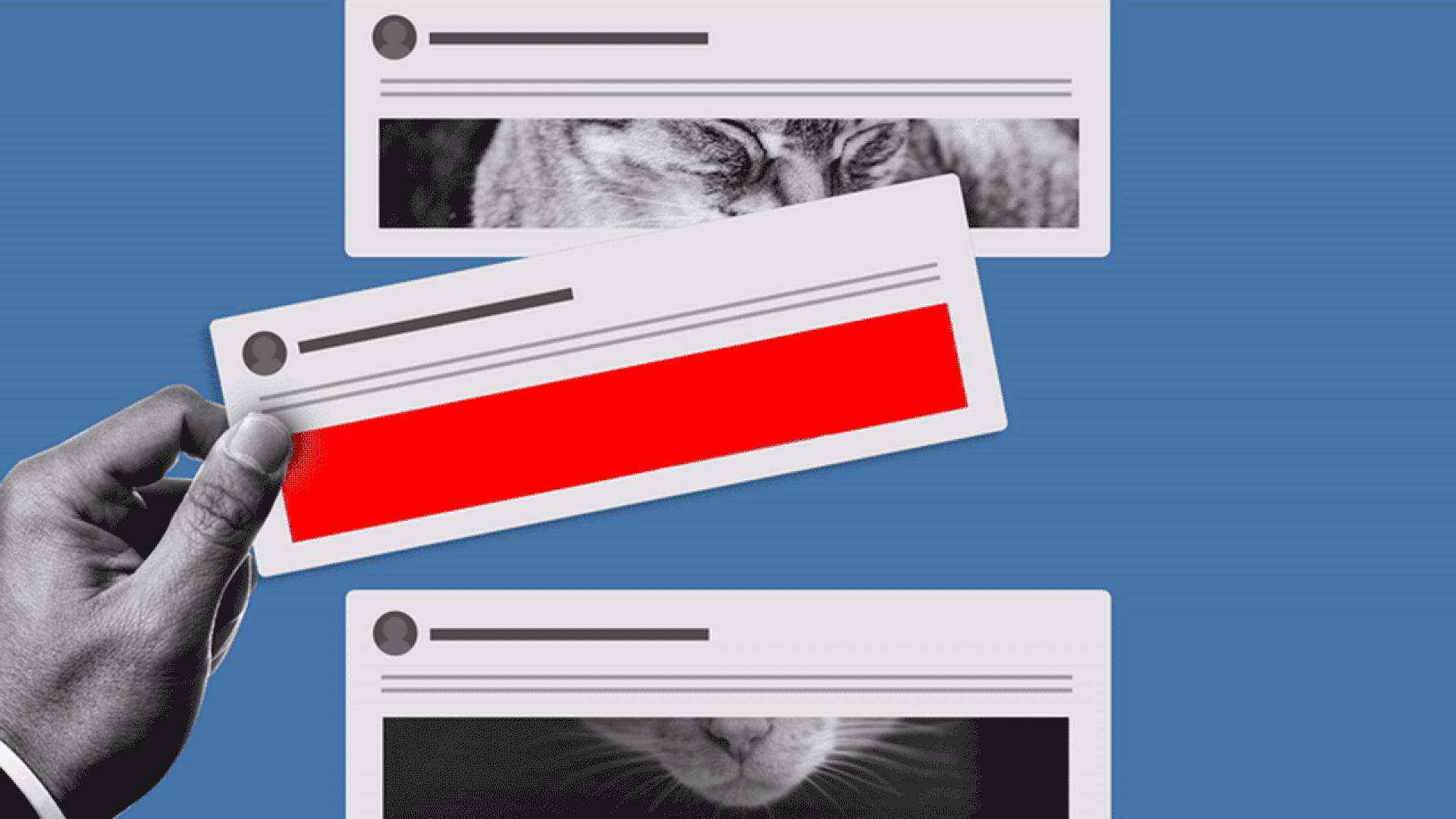 World leaders are scrambling to contain acts of violence and hate crimes by introducing censorship measures, or by shutting down parts of the internet:
Sri Lankan officials have temporarily blocked social media and messaging apps in the country to curtail the spread of fake news after multiple bombings killed hundreds of people on Easter Sunday.
Why it matters: Some experts argue that heavy-handed rules meant to curb the online promotion of violence could make the problems worse.
Rumors spread in a vacuum
It gives bad actors an opportunity for more damage
Bad actors will find ways around shutdowns
6. Netflix burns $10 million per day
Netflix CEO Reed Hastings once called his company a "rerun TV" company. Its transformation into an original content machine is impressive — and really expensive, Axios' Markets Reporter Courtenay Brown writes.
It takes about 2 years for a new show to go from production to screen. That means 2 years before Netflix sees a single cent in the form of marginal subscriber revenue from any given original show.
Driving the news: Netflix expects it will burn a bigger-than-expected $3.5 billion this year. Hastings sees the epic cash burn as a good thing for the company; still, he has reassured investors that 2019 will mark be "peak" negative free cash flow for his company.
The near-consensus view for Wall Street's Netflix bulls is that its cash burn ultimately doesn't matter, especially if it's consistently growing its subscriber base.
7. Sinclair plots national expansion
Sinclair Broadcast Group, the local broadcaster that's been criticized for pushing pro-Trump talking points, has been hiring a slew of high-profile news anchors as it pushes into national news coverage.
Sinclair's failed bid for Tribune meant that it couldn't acquire Tribune's national cable network, WGN. But the Maryland-based broadcaster has hired several big-name newscasters — like Lara Logan, Eric Bolling and James Rosen — in the past few months.
Sinclair has reportedly emerged as the front-runner to buy a package of regional sports networks being sold by Disney following a bid of around $10 billion, per Fox Business Network.
Why it matters: Sinclair's hiring spree suggests that it's looking to position itself as a national news competitor to Fox News ahead of the 2020 election, and as an overall competitor to big broadcasters with its foray into sports coverage.
Flashback: This wasn't always the plan. The company's efforts to push into national news and regional sports comes after an embarrassing defeat in its attempt to expand its local news empire last year after its bid for Tribune fell through.
8. Earnings preview
Ahead of earnings, Axios has updated our quarterly revenue chart, showing that Facebook, Twitter and Snapchat continue to grow their businesses overseas.
The companies all face growing challenges abroad, including increased calls for regulation and a growing number of internet shutdowns, particularly in developing areas where user growth potential is big. Snapchat is also dealing with a belated rollout of its Android updates.
Why it matters: Overseas growth is important for all three firms, but they need to recruit even more users in emerging markets to generate the same amount of revenue as they get from developed market users.
9. Podcast wars
Luminary, the subscription streaming podcast service, will roll out later this month without key shows like The New York Times' "The Daily" and Gimlet Media shows like "Reply All" and "Homecoming," The Verge's Nilay Patel reports.
Why it matters: "[T]he future of podcasts looks like the future of TV: dozens of different paid-streaming services with different, fragmented catalogs battling it out for your time."
10. 1 hopeful thing: Student journalists get it right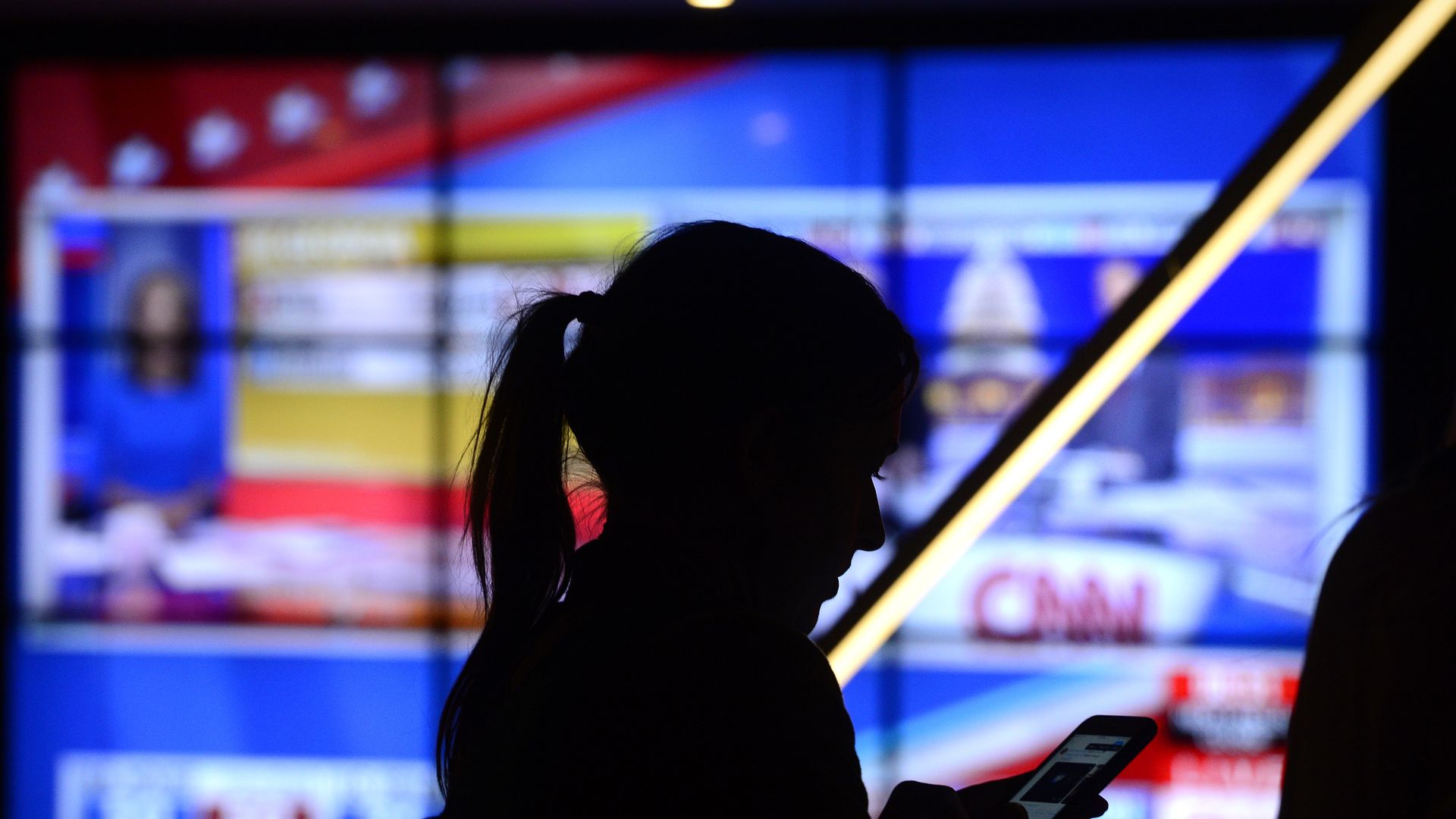 Some of the extraordinary investigations and features from college and high school journalists over the past few months:
The latest: Student journalists from Lexington, Ky., took to their paper's editorial page over the weekend to report about being shunned from a Betsy Devos education roundtable the was marketed as "open press," The Washington Post reports.
Over the past two years, several examples of outstanding student journalism have made national headlines.
Go deeper: Read the examples on Axios.