Axios Media Trends
November 08, 2022
Today's Media Trends is 1,557 words, a 6-minute read. Tell your friends to follow along by signing up.
🐭 Situational awareness: Disney will report its fourth-quarter earnings this afternoon. Investors are looking to see how its path toward streaming profitability is shaping up.
1 big thing: Midterm's untold truth
One of the biggest stories of this year's midterm elections isn't which races are close, but how many actually aren't.
The 2022 House elections are the least-competitive elections in our lifetime, according to a new analysis based on Cook Political Report data from Unite America, a group dedicated to electing independent candidates.
Why it matters: Media coverage of elections tends to focus on the horse races, but the bigger — and arguably the more important — story is that there are fewer elections that matter in November than ever before.
Driving the news: The analysis from Unite America finds that 83% of the House was elected by just 8% of voters nationally in 2022 in primaries before the November general election.
That's because the winner of the dominant party's primary in so many districts is basically guaranteed to win the general election.
This "primary problem" is a function of both the last round of congressional redistricting and a greater urban-rural divide in our country, said Nick Troiano, executive director at Unite America.
Between the lines: Throughout the primary season, Troiano and his team conducted a media education campaign about the lack of competitive races and why that should be covered as a part of election stories.
🗞️ The group has met with reporters across the country from local news outlets such as the Pittsburgh Post-Gazette and the Deseret News to national outlets such as the New York Times, The Daily Beast, PBS and NBC News, Troiano said.
🏴󠁵󠁳󠁡󠁫󠁿 As part of his media education campaign, Troiano has also been focused on explaining to reporters the logistics of how new primary processes will work, like the nation's first-ever, top-four-ranking nonpartisan primary in Alaska.
The challenge, of course, is to make sure the media isn't inadvertently dissuading voters, but rather, reminding them of the importance of the primary process, to encourage them to participate.
According to Unite America, the total turnout in 2022 primary elections was only 16.5% of eligible voters.
The big picture: More news companies are making the coverage of democracy a bigger priority, even if midterm coverage still tends to focus on competitive races.
CBS, ABC and NBC have all established news desks dedicated to covering democracy and election security, per AP.
The New York Times launched a "Democracy Challenged" editorial series leading up to the election.
Go deeper: Follow Axios' midterm elections coverage
2. Can newspapers survive another recession?
Experts are sounding the alarm that a possible recession could threaten the embattled newspaper industry, whose two highest cost centers — labor and paper distribution — soared in the wake of the pandemic.
Why it matters: A recession would create "almost a perfect storm for local news," says Tim Franklin, senior associate dean at Northwestern University's Medill School of Journalism.
In recessions, ads are typically impacted first, but consumer subscriptions are also under pressure, Franklin notes.
State of play: While newspapers continue to see digital subscription increases, pandemic-driven losses and leftover debt from recent mergers continue to drive cost-cutting measures.
McClatchy's ad revenue and consumer revenue were both "weakened" last quarter, according to an internal note sent to staff by the company's CEO obtained by Axios.
USA Today owner Gannett last month introduced an array of cost-cutting measures two months after it laid off 400 people. Its CEO told investors those measures helped the company improve its profit margins, but Gannett doesn't expect revenue growth to recover until 2024.
Be smart: Today, a recession could be just as devastating as 2008's Great Recession, but for different reasons, says Matt DeRienzo, editor-in-chief of the Center for Public Integrity, a nonprofit news organization.
Far more newspapers are now owned by large investment firms that are looking to maximize profits without investing much in their long-term growth.
What to watch: "I think the recession will be very damaging to smaller, under-capitalized papers and have similar consequences for groups carrying too much debt," says James McDonald of Access Global Advisors, a veteran newspaper transaction adviser.
"Unlike the pandemic, there won't be rescue funds flowing to prop up their balance sheets," he said.
3. Alden's Lee bid dead for now
The economic outlook for newspapers is giving pause to private equity investors that are typically eager to eat big chains.
Driving the news: Alden Global Capital has abandoned its bid for Lee Enterprises, at least for now, in part due to rising interest rates and a tougher market to finance deals, sources told Axios.
Alden quietly sold part of its stake in Lee in April, shortly after a Delaware judge upheld Lee's rejection of Alden's two board director nominees in February.
By the numbers: The firm held a 6.3% stake when it initiated its takeover bid and reported a 4.7% stake in April.
Alden's $24 bid, which was once challenged by Lee's management as too low, now looks attractive compared to Lee's current share price of $18.
Alden declined to comment.
4. The Recount sheds most staff and pursues fire sale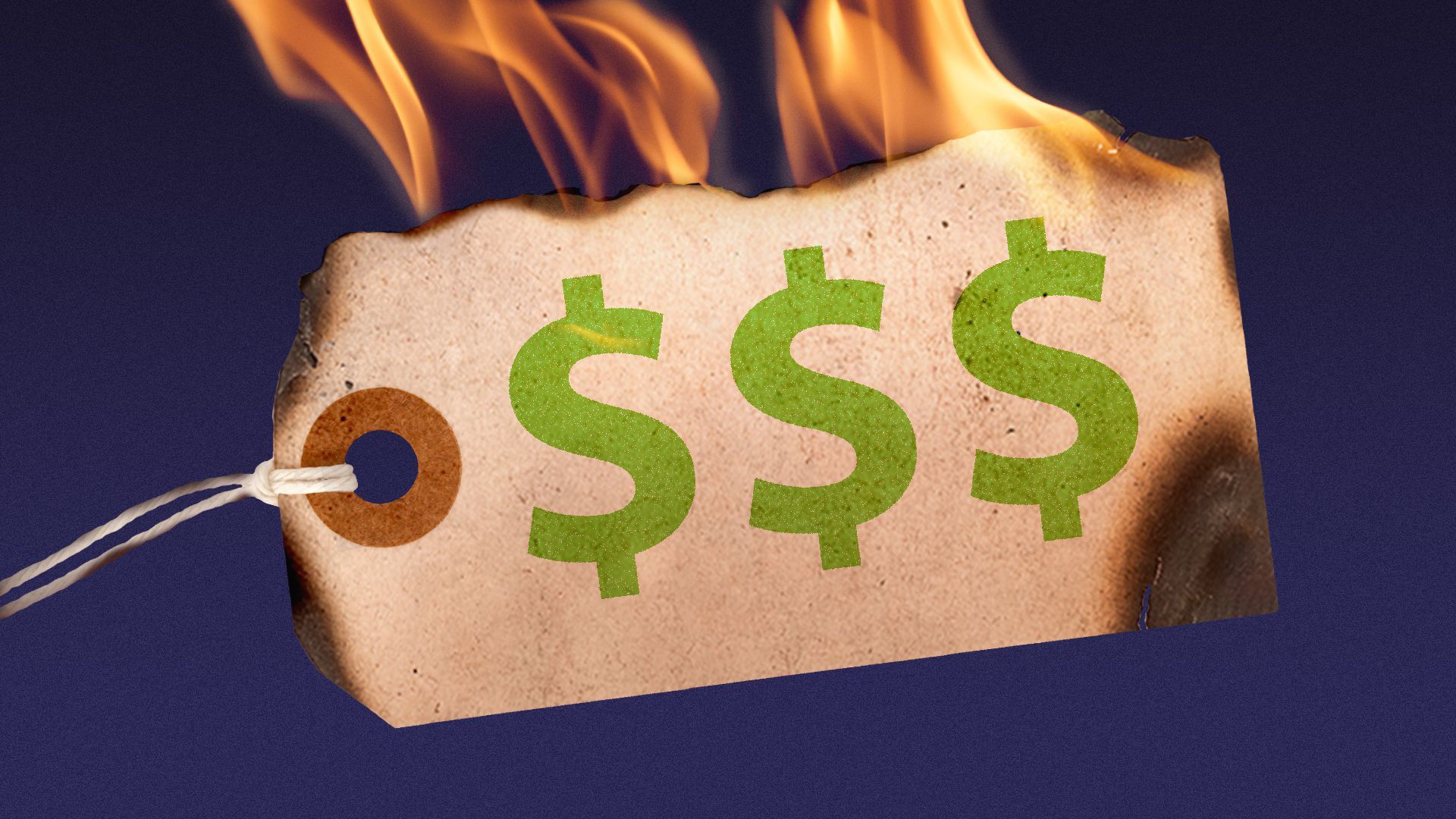 Around a dozen staffers are left at The Recount, a video news startup that launched in 2019, after the company's latest round of cuts last month, four former staffers told Axios.
Driving the news: The outlet, created by veteran journalists John Battelle and John Heilemann, is trying to sell itself for a nominal sum, two sources familiar with the efforts told Axios.
It lost $10 million in 2021 on $1 million in revenue, according to two other sources with recent knowledge of the company's finances.
The big picture: The Recount raised a lot of cash but never found a profitable business model and faces difficult times during an economic downturn that's challenging many media companies.
The outlet raised $31 million from venture and strategic investors across two rounds in 2020 and 2021.
It also raised a previously unreported bridge loan of over $3 million led by Union Square Ventures (USV) and other investors over the summer.
Details: The Recount restructured last spring, cutting around half of its staff of 75 at that time. Some staffers were laid off and others took a one-month severance.
Then last month, another round of cuts again sliced its staff count in half. Staffers were given a one-month severance option.
Today, roughly a dozen staffers remain, with around nine left working on content, the former employees told Axios.
CNN reported last month that the company was planning layoffs and exploring a possible sale.
The bottom line: The Recount is likely to end the year with less than $3 million in revenue, according to a source familiar with its finances.
The Recount declined to comment.
5. Musk's Twitter chaos opens the door for challengers
Downloads of Twitter's app have grown steadily in the first week since Elon Musk became the company's owner, but other apps — particularly Mastodon, a distributed open-source service — are starting to gain traction, too, as users begin to experiment with alternatives.
Why it matters: That competitive pressure is clearly irking Musk, who tweeted, and then deleted, a series of lewd tweets about Mastodon on Monday.
Unlike competition in electric cars or spacecraft, software companies can very quickly seize market share from rivals. Users can download a new social app instantly, and usually for free.
By the numbers: The Apptopia data suggests Twitter's global downloads have increased slightly since Musk took over, averaging roughly 571,000 downloads daily.
For the full year preceding the purchase, Twitter was averaging around 350,000–450,000 downloads per day.
Daily downloads of Mastodon, a social media app that works something like Twitter but with a chronological feed and no central server, have exploded since Musk took over Twitter, according to new data from Apptopia.
Between Oct. 27 and Nov. 6, daily downloads of the app increased from 3,400 to 113,400.
Mastodon's founder Eugen Rochko said in a Mastodon post Monday that it now has more than 1 million monthly active users, having added a whopping 489,003 new users since Oct. 27, when Musk bought Twitter.
6. Fox wins key betting battle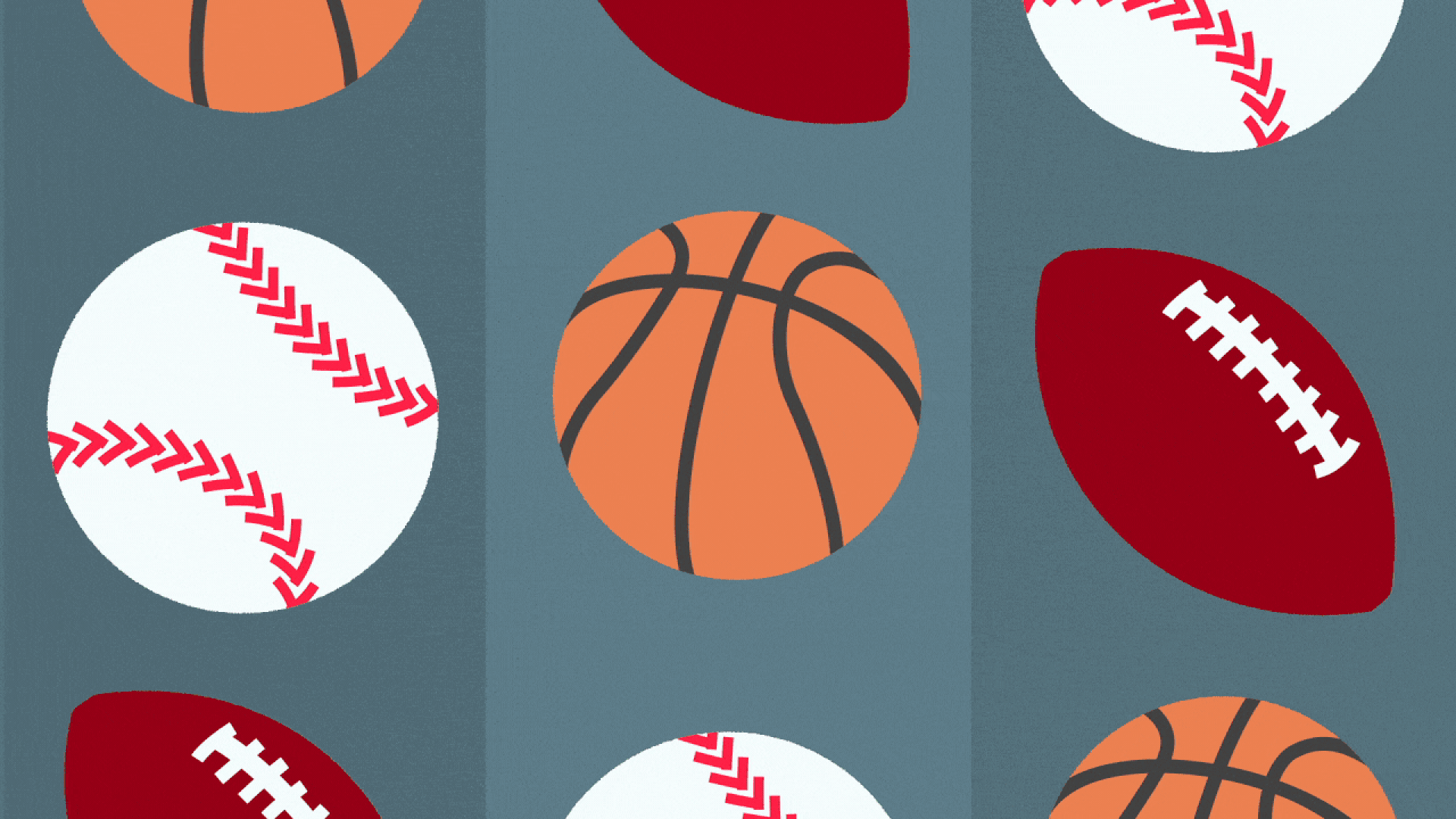 An arbitrator last week said that Fox Corp. has the right to buy an 18.6% stake in the sports betting giant FanDuel from its parent company Flutter, ending a long, drawn-out dispute between the two parties that impacted Fox's ability to expand its sports betting business.
Yes, but: Fox will have to pay more for that stake if it chooses to exercise its right to buy it.
The arbitrator said Fox would have to pay at least $3.72 billion, with a 5% annual escalator, for the stake. Fox argued it should pay $2.1 billion.
The big picture: Rupert Murdoch is considering recombining Fox Corp. and News Corp, two of his largest media assets, and sports betting synergies between the two entities are top of mind.
Of note: Fox is the only major sports broadcaster in the U.S. to launch its own betting platform. The company partnered with Flutter to launch Fox Bet in 2021.
7. 🏈 Amazon weighs NFL's numbers down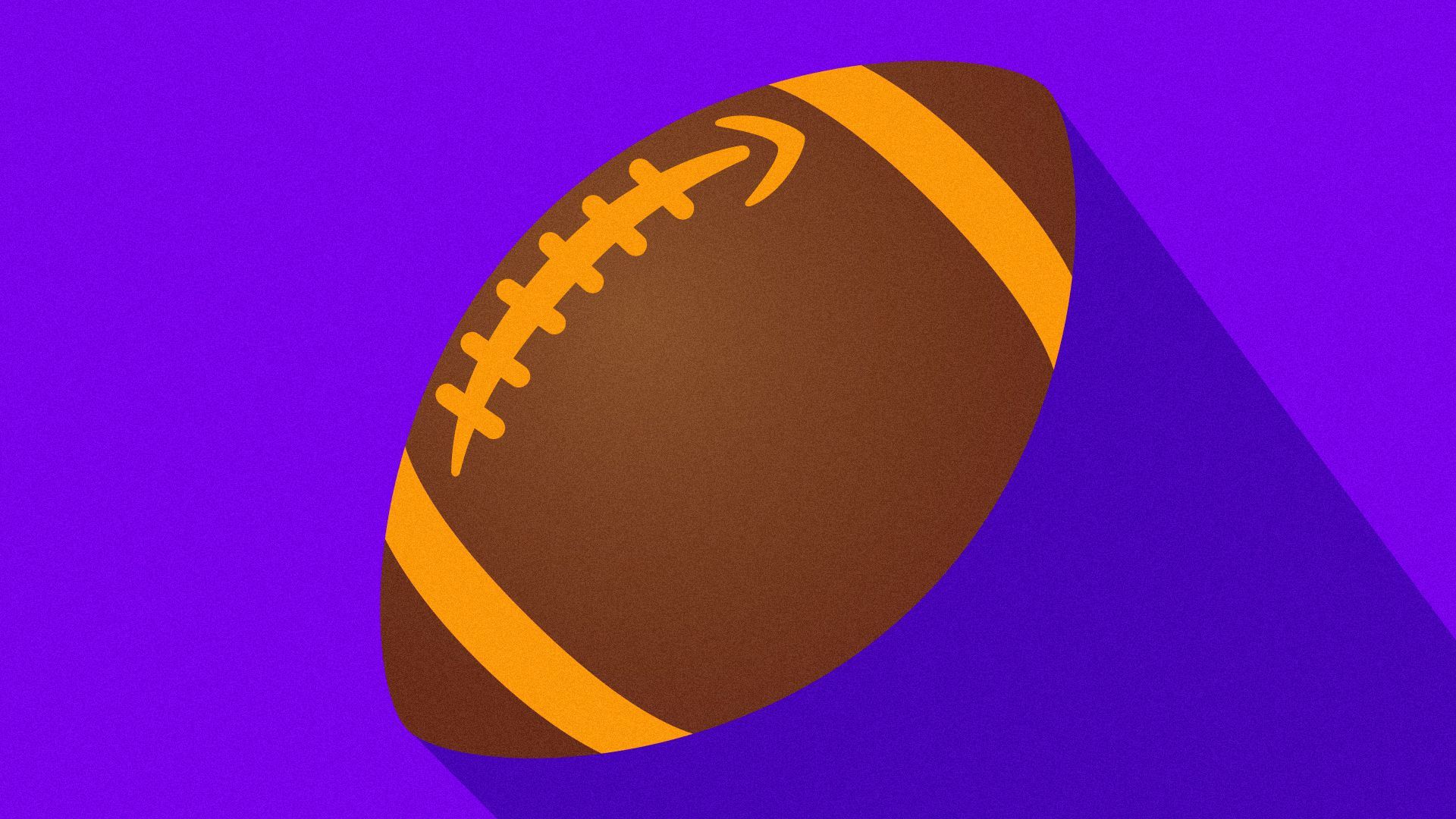 The average viewership of Amazon's Thursday Night Football games so far through week 8 of this season is down 5%, despite earlier games showing promising numbers, Sports Business Journal's Austin Karp reports.
Why it matters: Streaming is supposed to be a hedge for the future, but perhaps the NFL is seeing the consequences of getting in too early.
Amazon, Karp writes, "has become a slow drag on the NFL."
By the numbers: In total, all NFL games collectively this season so far are averaging 15.7 million viewers, down from 16.5 million at the same point in 2021. Still, compared to 2020, total NFL viewership is still up 4%.
This newsletter was edited by Scott Rosenberg and copy edited by Sheryl Miller.