Axios Media Trends
December 18, 2018
Thanks for subscribing to Media Trends. Tell friends to follow along by signing up here.
Programming note: Media Trends will not publish on the next two Tuesdays, which fall on Christmas and New Year's Day. It will return on January 8th, just in time for CES. In the meantime, sign up here for our new daily newsletter, Axios Markets.
Situational awareness: Les Moonves will not receive a severance package from CBS. The longtime chairman and CEO, who faces multiple allegations of sexual misconduct, was fired with cause, the company's board of directors said yesterday.
1 big thing: Media trust rebounding ahead of 2020
New studies suggest that efforts to bring transparency to media, including attempts by journalists to publicly defend their work, have helped regain the trust of American over the last two years from an all-time low in 2016.
Why it matters: The research suggests that efforts to explain how journalism works are helping the American people better understand the role that the media plays in democracy. 
What's next: Even in areas where journalists and media companies never thought they needed to be so explicit, an effort to more clearly explain how their companies operate is helping. 
Defending journalism: Journalists can actually increase trust in the media by speaking out in defense of their profession while also doing more fact checking, according to a new and first-of-its kind study from the Louisiana State University. The study finds that when journalists don't fight back against a disproportionate number of attacks on their profession, consumers assume that they are conceding the point that they're biased.
Reducing bias: A poll by Gallup and The Knight Foundation this year found that efforts to restore media trust among most Americans can work "particularly if those efforts are aimed at improving accuracy, enhancing transparency and reducing bias." The poll concludes that restoring trust in the news media may then require news companies to actually address and counter shared perceptions of bias and inaccuracy within partisan groups.
Transparency in funding: "Companies now have to lead with their values and offer transparency in the process," writes Emily Bell, the founding director of the Tow Center for Digital Journalism at Columbia's Graduate School of Journalism. New efforts from publications like The Correspondent that crowdsource funding are helping shine transparency on the process.
The big picture: While trust in the news media has recovered slightly since 2016, it still remains low compared to decades of prior research conducted by Gallup. This could be because of the larger trends affecting confidence in many major U.S. institutions, per Gallup.
2. Inside Russia's playbook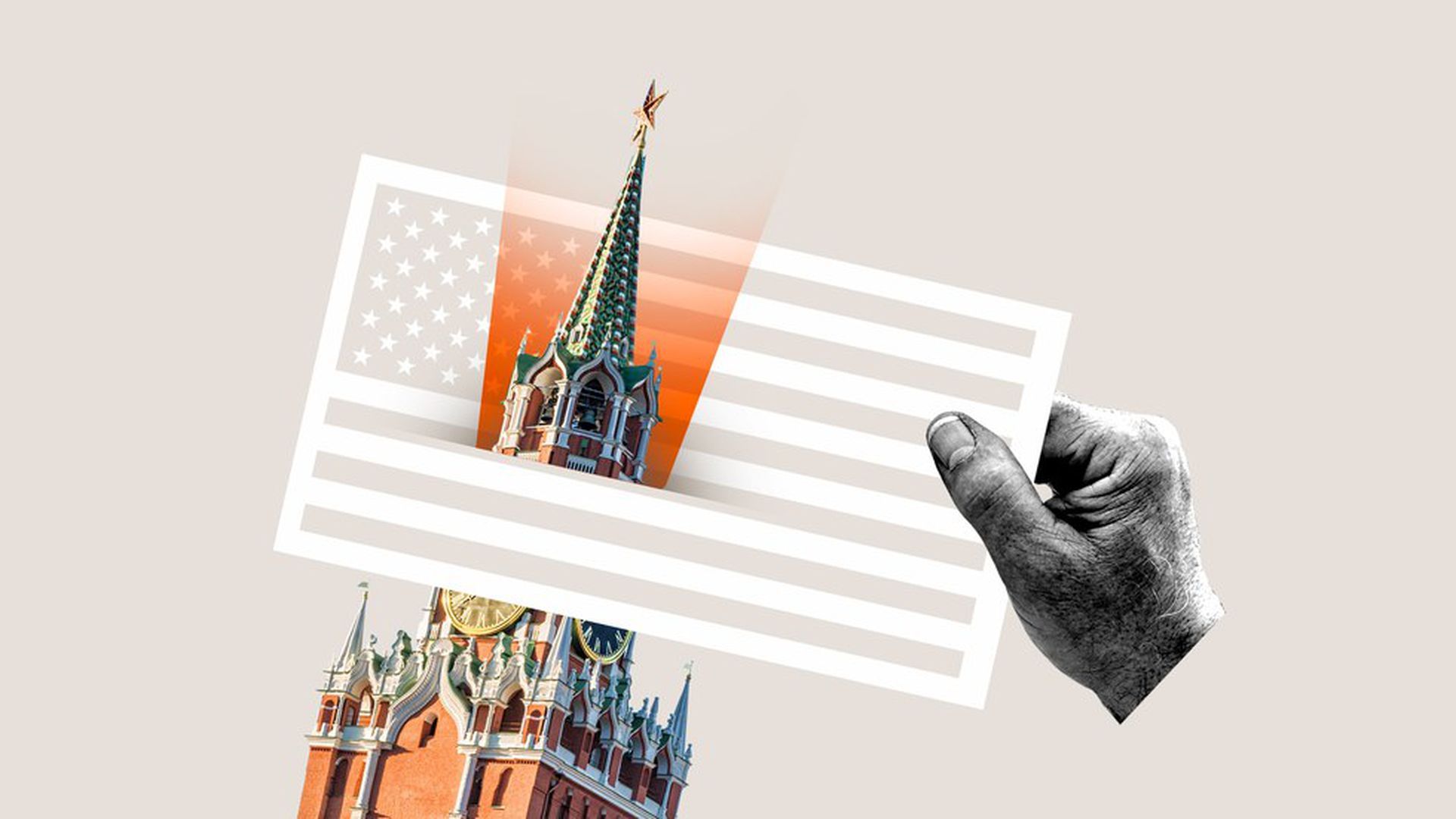 The biggest takeaway from the new Senate-commissioned research reports on Russian social media propaganda is that bad actors specifically go after vulnerable people who are more susceptible to radicalization.
Why it matters: Policymakers have failed to address how systemic problems that exist within society, like tensions around race and immigration, make the U.S. an easier target for online election meddling and propaganda campaigns.
Be smart: They've also failed to address the scope of these campaigns beyond Google, Twitter and Facebook. As the reports show, the Russians operated on nearly every social media platform, from Reddit to Pinterest to even PayPal.
This could be because the Trump administration hasn't made this type of research a priority, notes Joshua Geltzer, executive director of Georgetown University's Institute for Constitutional Advocacy and Protection.
"It took a congressional committee commissioning reports from outside entities (private and academic) to produce, almost two full years into the Trump presidency, the fullest public accounting the American public has received of the serious new threat our democracy faces. That's downright remarkable."
Some of the most eye-opening findings from the new reports are the ones that show how Russians exploited existing divisions around key moments, people or movements in the U.S.
African Americans/racial tensions: The Oxford study also points out that the IRA tried to campaign for African-American voters to boycott elections or follow the wrong voting procedures in 2016. In a statement, the Congressional Black Caucus says this is particularly concerning because "black voter turnout declined in 2016 — for the first time in 20 years."
Hispanics/immigration: A report from the nonprofit think tank New Knowledge suggests that Mexican-Americans and other Hispanics in the U.S. were the target of campaigns after 2016 that geared towards "increasing distrust and cynicism about the U.S. political system" via coverage of issues such as deportation and treatment of migrants.
Plus:
Offline manipulation: The New Knowledge report found that fake websites and PayPal accounts, among other platforms, were used to manipulate users to participate in hyper-political behavior offline, like protests or marches.
Luring "assets:" The report details how the IRA tried to lure "assets" — or people — into doing tasks for them, like soliciting videos or legal requests, by using information against people with personal struggles around things like their sexuality.
Selling merchandise: They also set up accounts to promote socially-divisive merchandise, like "LGBT-positive sex toys" on Instagram and Facebook. It's unclear if this was used just to sow discord, or to make money to propel the campaign as well.
3. 2018 takeaway: Streamers take all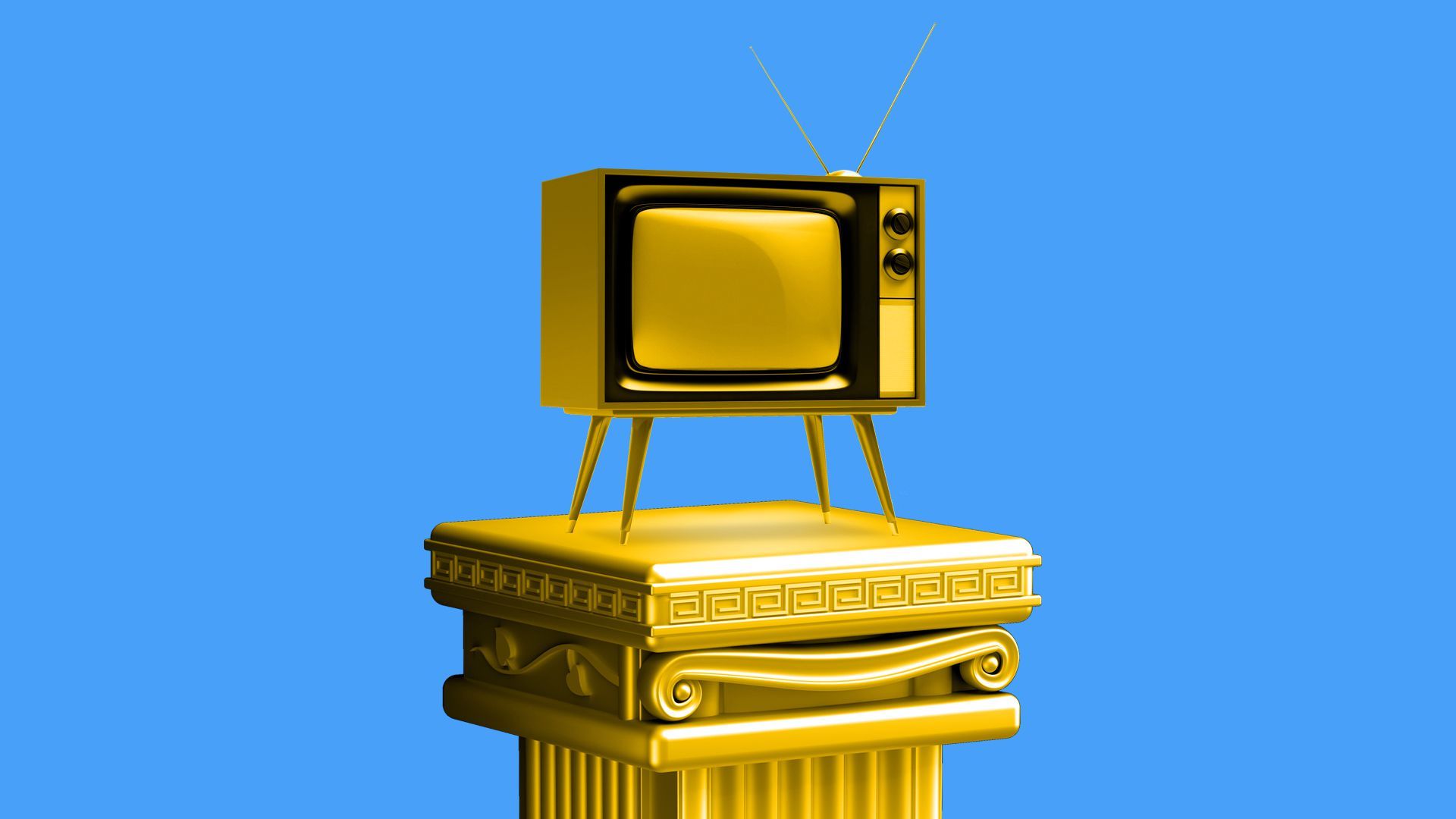 One of the biggest takeaways from 2018 is that streaming is here to stay, and for Pay-TV providers hemorrhaging traditional TV subscribers, buying media has become an expensive way to potentially make up for those losses.
"Media has become only a marginally-profitable business on a standalone basis ... But if attached to a profitable network business (wireless or fixed broadband) and if the delivery is packaged in a way that media business can reduce customer churn, then I think it remains pretty interesting on an integrated basis."
— John Harrison, EY's global media & entertainment sector leader
The most notable example of this was AT&T's $85 billion takeover of Time Warner this year. The acquisition is being used primarily to create streaming properties that customers can specially access with network subscriptions.
The other side: Early positive earnings results suggest that AT&T's investment seems to be doing alright for the telecom giant, but Verizon's strategy to spend $10 billion assembling a digital media business has played out much worse. And not all telecom executives think an original content strategy makes sense.
"I see telecom executives investing in content. I don't think that's where we (Altice USA) should be spending our capital ... The usage of a consumer on broadband has nothing to do with whether you own your own content."
— Dexter Goei, CEO of Altice USA, to Axios
Streaming dominance in 2018, by the numbers:
Between the lines: For now, Netflix is the dominant SVOD (subscription video on-demand) service with the most subscribers and programming, but that could change when new streaming giants (AT&T, Disney etc.) launch their services, and take their valuable franchises with them.
According to research firm MoffettNathanson, of the top 50 shows of all time (based on IMDB rankings), 22 are currently licensed to Netflix, 16 to Hulu, and 5 to Amazon Prime. (The remaining 8 aren't currently licensed to an SVOD.)
We saw how these deals play out two weeks ago when AT&T agreed to license "Friends" (which it now owns through its Time Warner acquisition) for $100 million through 2019, despite the fact that it could've used that exclusivity to bolster its own streaming service. Still, the company decided the money was well worth it. (Netflix was previously paying $30 million for the franchise.)
4. 2019 prediction: A new era for sports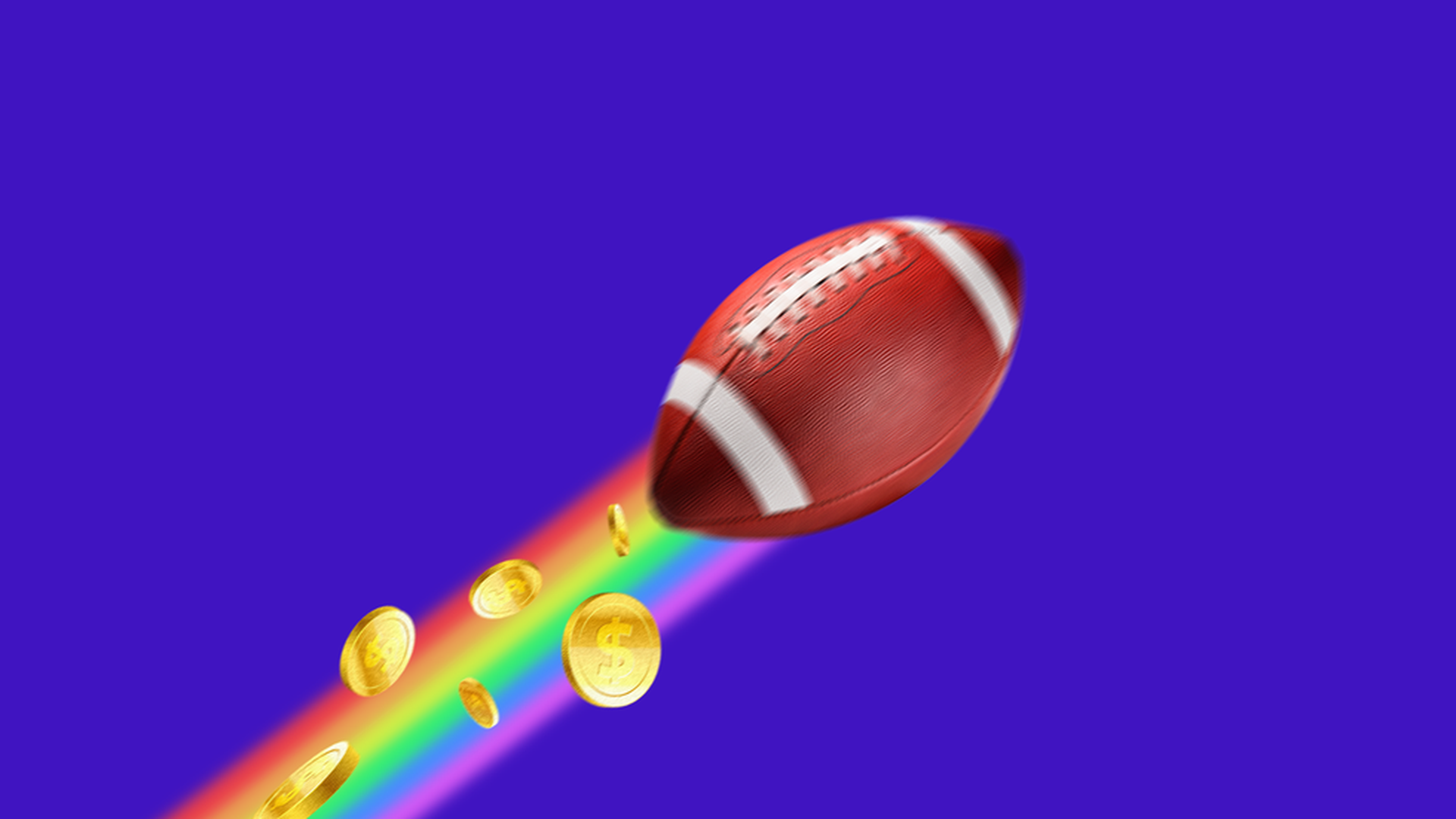 The transition to streaming, the legalization of sports betting, and the rise of esports have created new dynamics for the sports industry that will continue to play out next year.
Sports betting is driving a new content industry. Betting on a sports event increases the likelihood of watching it on TV, according to a new telecommunications, media and technology report from Deloitte.
Media companies are already looking for ways to create content that will satisfy sports gambling fans. CBS launched its first-ever sports gambling show on its streaming platform earlier this year. The Action Network, a subscription service for sports betters, made waves last month when it signed ESPN sports business reporter Darren Rovell.
Non-media companies, like DraftKings and FanDuel are beginning to integrate more live and on-demand media content into their betting experiences.
"You're also likely to see an increase in esports betting and content," says Jeff Loucks, the executive director of Deloitte's Center for Technology, Media and Telecommunications.
Leagues are expanding, and getting choosier. Sports leagues that have traditionally distributed their content to Pay-TV providers are thinking more strategically about licensing their content to digital streamers where it will eventually get wider mass distribution.
The New York Post reported Monday that the MLB is considering giving individual teams streaming rights. Many teams, as the Post's Josh Kosman points out, already have stake in their own regional sports networks, which makes this dynamic complicated.
The NFL has led the charge in licensing its Thursday night games exclusively to Twitter last year and then Amazon this year and again next year. To accommodate the needs of die-hard fantasy sports fans, two new football leagues are expected to debut in the next two years — the Alliance of American Football (AAF) and the XFL, per The Washington Post.
Regional Sports Networks are losing value: As it turns out, Fox may not be getting the types of bids it wants for its 22 regional sports networks that it has to divest as a part of its deal with Disney.
The high cost of RSNs distorts the value of the traditional cable bundle, writes BTIG Media Analyst Rich Greenfield. "If anyone buys the channels beyond a large network owner such as Fox, the RSNs will almost undoubtedly be tiered – great for consumers, but devastating to the new RSN owner," which needs to maintain maximum distribution.
Football is keeping the lights on: Despite weak November ratings for cable and broadcast networks last month, NFL ratings continue to grow, according to research firm MoffettNathanson.
Ratings are up 5% so far this season as of last week at ever time, but particularly on Sundays. This may be due in part, according to the firm, because news network ratings have been down in the -10% to -20% range for the better part of this year.
5. Measuring black boxes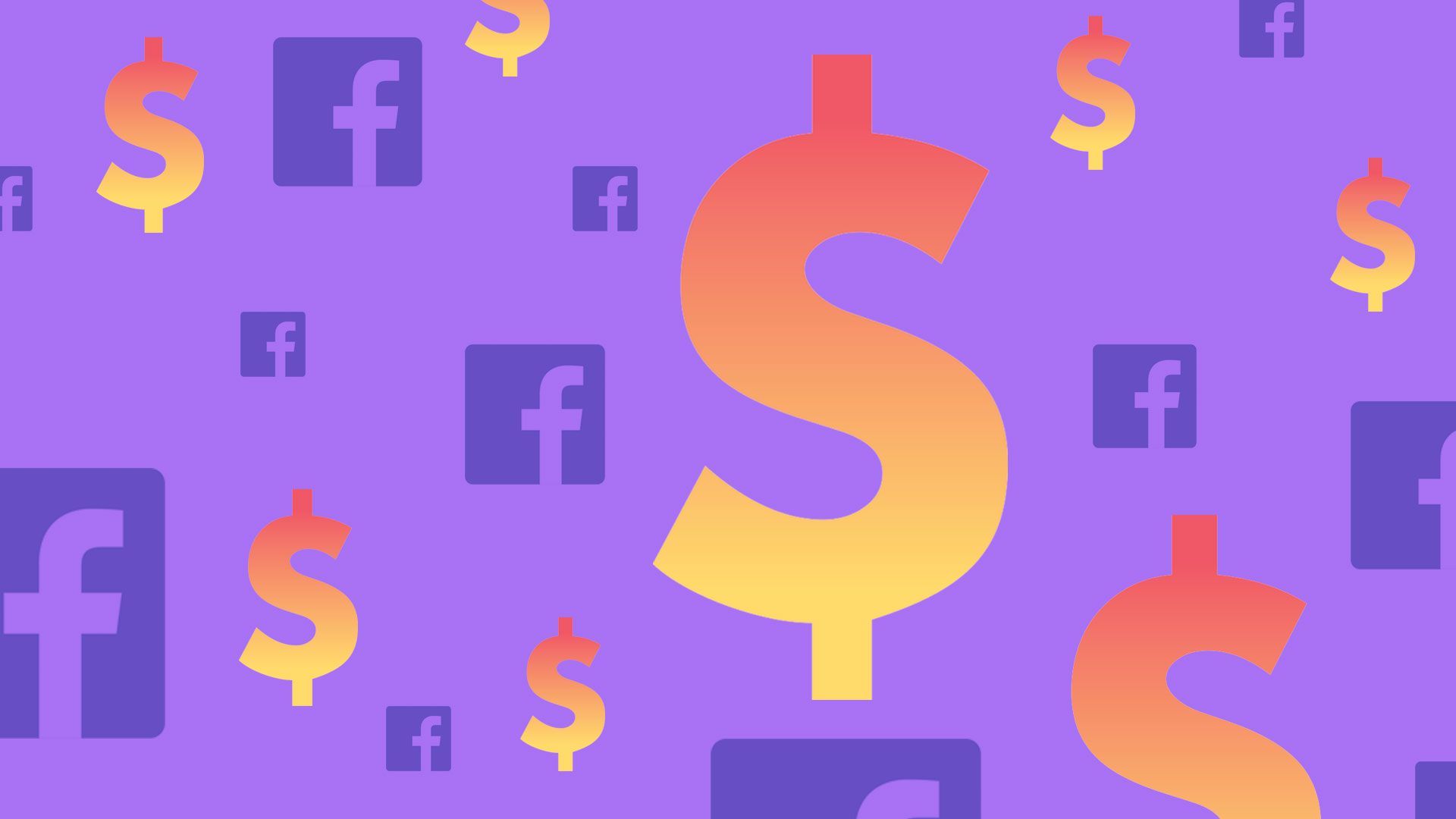 Facebook announced last week that the criteria used to determine whether someone is a daily active visitor of its product "Watch" is by measuring whether a users spends at least one minute on the "Watch" platform per day, but Axios has confirmed that those 60 seconds do not need to be consecutive.
Why it matters: In order for Facebook to lure advertisers who typically buy ads on television to purchase video ads on "Watch," it needs to convince them that the social platform's audience is just as engaged with shows on "Watch." But TV networks measure a "view" of a show based on whether a show was watched for 60 consecutive seconds.
Our thought bubble: This doesn't necessarily mean that Facebook doesn't have a handful of very engaged users — it said that its daily visitors to "Watch" spend more than 20 minutes with the service per day — but it means that the measurement criteria is still too opaque for ad buyers at big brands to be able to buy "Watch" ads with the same confidence that they buy TV ads.
The big picture: There's a reason Facebook wants you to believe that "Watch" is pulling in TV-like engagement: It wants to sell TV-like video ads.
Go deeper: Facebook is looking for new income as display ads stagnate
6. U.S. joins world's deadliest countries for journalists
For the first time, the U.S. is one of the world's deadliest countries for journalists after 6 reporters were killed in 2018, including 5 at the Capitol Gazette, according to Reporters Without Borders' annual report.
The big picture: An unheard of level of hostility toward media — murders, imprisonment, hostage-taking and enforced disappearances — has increased worldwide, Axios' Marisa Fernandez writes.
By the numbers:
In addition, 348 journalists are currently in prison across the globe, and 60 are being held hostage.
Afghanistan was the world's deadliest country for journalists in 2018 with 15 killed, followed by Syria (11), Mexico, (9), Yemen (8), and the U.S. and India (6).
4 of the deaths in the U.S. occurred during the Capital Gazette shooting in Maryland — 2 others happened while covering subtropical storm Alberto in North Carolina.
Go deeper: United States ranks 45th in press freedom
7. Get ready for even more local media mergers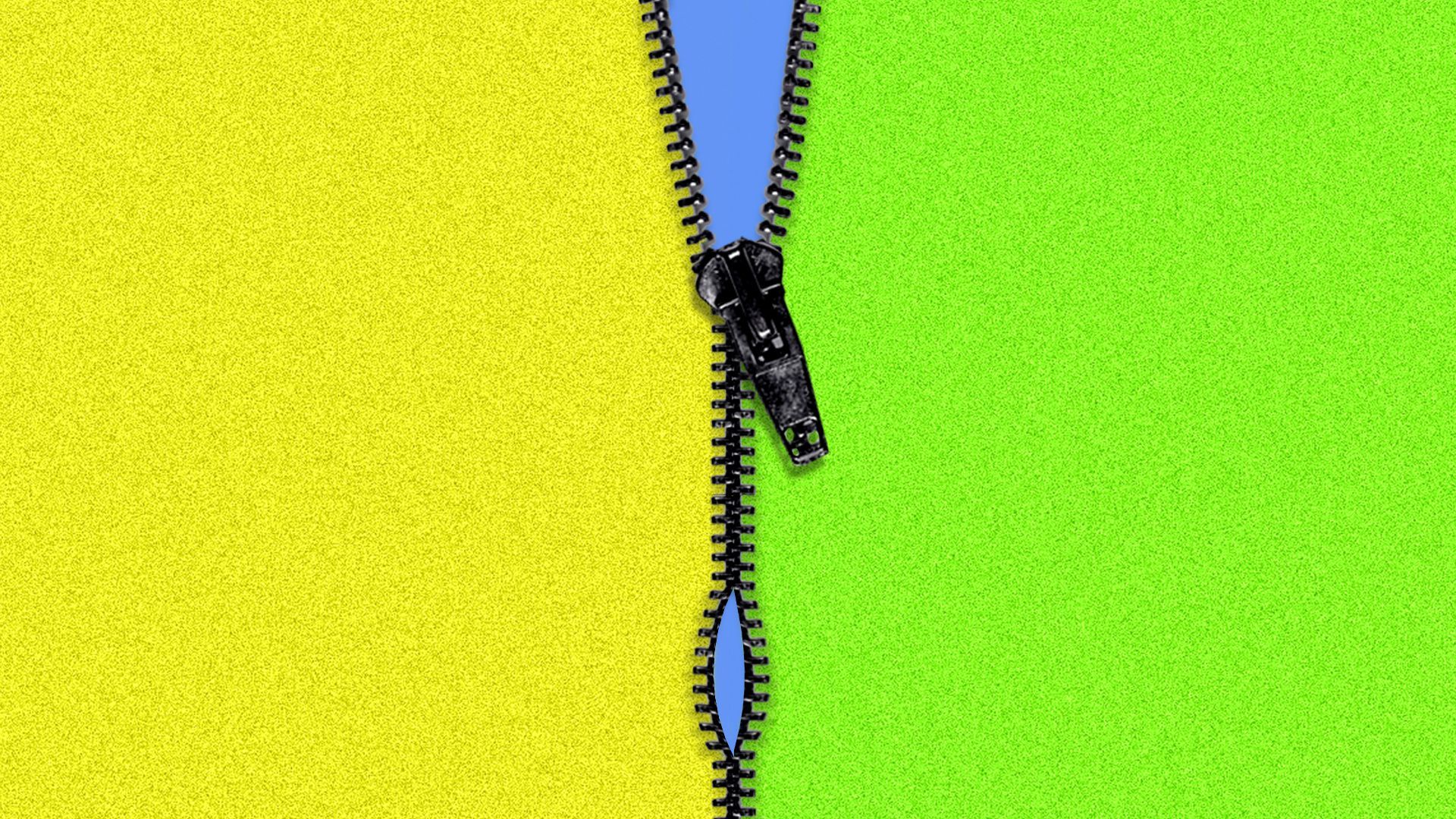 The Federal Communications Commission is opening the door to another deregulatory spree, targeting rules that stop local broadcasters from merging, Axios' David McCabe reports.
Be smart: They are doing this because they think the easiest way to allow legacy media companies to compete with big tech is to deregulate legacy media, not to add regulations to big tech.
Details: The FCC is currently debating wither their current rule — which bans a company from owning more than one of the top four stations in a market — "continues to foster competition," and provide a diversity of viewpoints in local markets.
It also asks for input on the necessity of a rule that two of the nation's top four networks — NBC, ABC, CBS and Fox — can't merge at the local level. Right now, you can own two stations in a market — but only one of the top four.
The other side: Opponents of media consolidation says it shrinks the number of voices from which consumers can get important local news and information.
8. 1 fun chart: Parents spend more time on media than kids
U.S. adults spend 10 hours and 24 minutes per day connected to media, according to Nielsen's latest Total Audience Report. What's more shocking than the crazy amount of time we spend consuming content is the amount that older people consume compared to younger generations.
While adults 50–64 spend more time per day on media than any other age group, adults 18–34 spend more time on digital than TV and TV-connected devices.