Axios Media Trends
August 10, 2021
Today's Media Trends is 1,482 words, a 6-minute read. Sign up here.
🏖️ Situational awareness: Axios Media Trends will be off for the next two weeks and will return Aug. 31. You can still reach me at [email protected].
⚡ Breaking: Dominion Voting Systems has filed a trio of $1.6 billion defamation lawsuits against Newsmax, One America News, and former Overstock.com CEO Patrick Byrne over their false election claims.
1 big thing: One place Trump still wins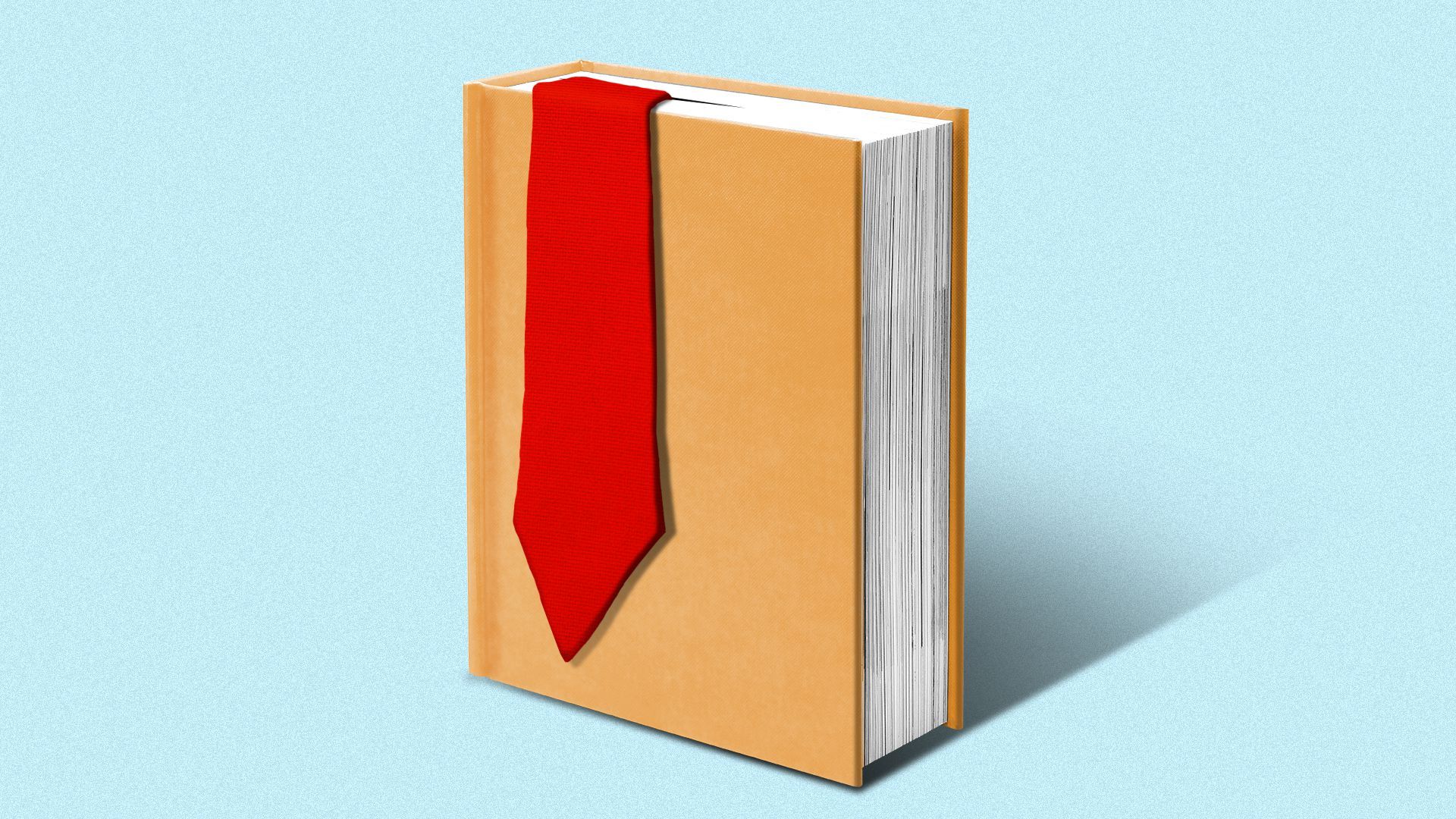 The first three major post-presidency books about Donald Trump have shot up the bestseller list.
Why it matters: Books are one of the few places where the former president and his confidants feel they still have a chance to tell their side of the story.
Yes, but: The actual sales are nothing like some of the books sold during the blockbuster days when Trump was in the White House and the nation was obsessed.
"Too Much and Never Enough" by Mary Trump, "The Room Where it Happened" by John Bolton, and "Rage" by Bob Woodward respectively sold over 1.3 million, 780,000 and 600,000 copies in their first weeks last year.
The big picture: More political books were sold across all formats during the Trump presidential term than at any point in NPD BookScan history.
By the numbers: A slew of new books about the Trump era have been topping the New York Times' bestseller lists over the past month.
"I Alone Can Fix it: Donald J. Trump's Catastrophic Final Year," by the Washington Post's Carol Leonnig and Phil Rucker, has sold more than 250,000 copies.
"Frankly, We Did Win This Election: The Inside Story of How Trump Lost," by the Wall Street Journal's Michael Bender, has sold over 75.000 copies.
"Landslide: The Final Days of the Trump Presidency," by Michael Wolff, sold roughly 45,000 print copies in the U.S. through the end of July.
2. Exclusive: Salesforce building streaming service for professionals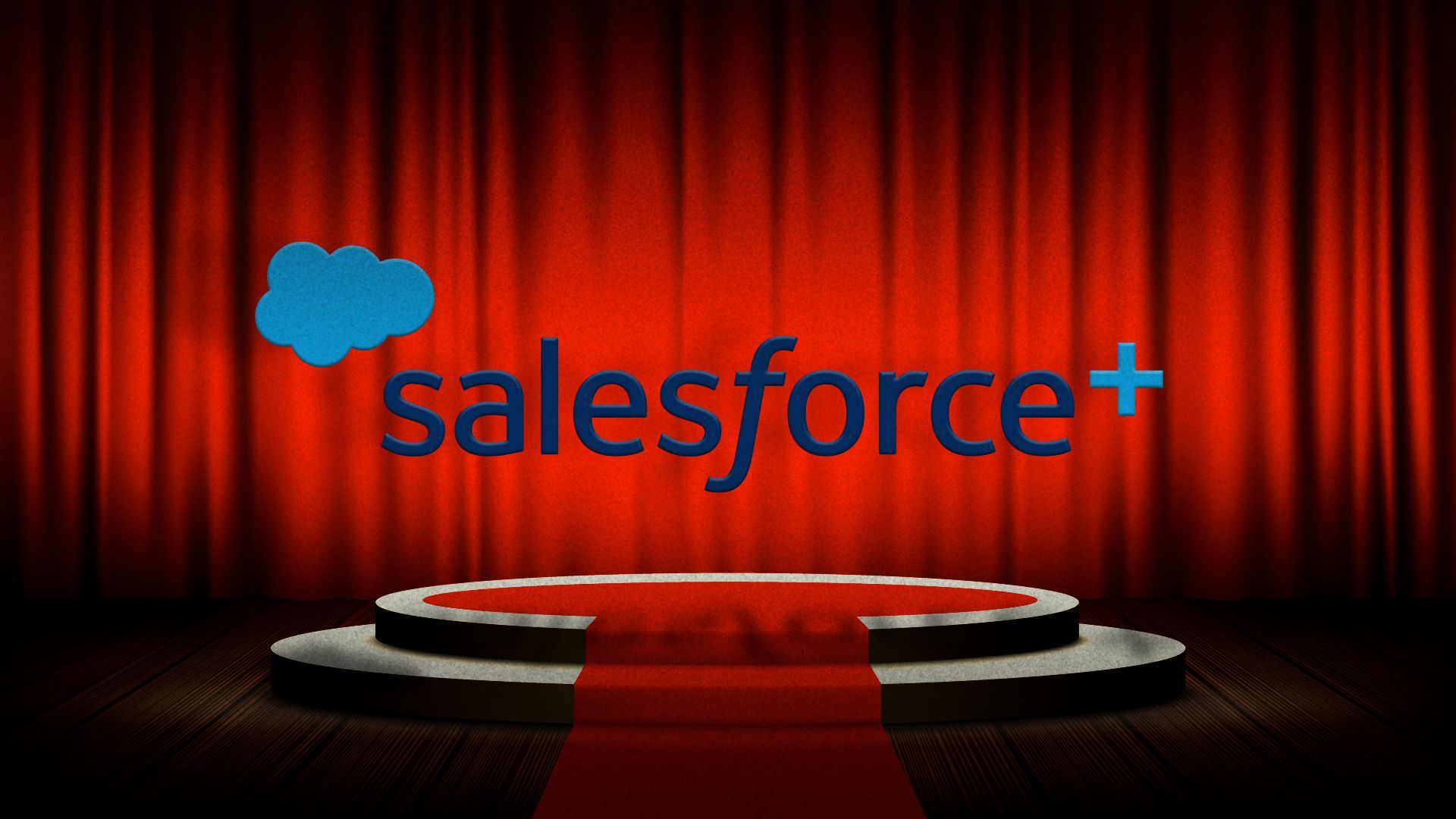 Salesforce is the latest tech giant to venture into video streaming with the launch of a new service aimed at business professionals, the company's chief marketing officer Sarah Franklin tells Axios.
Why it matters: The service, called Salesforce+, is part of a greater effort to transition the company's marketing approach from paid customer acquisition to owned and operated media.
Salesforce+, which will debut globally during Salesforce's annual Dreamforce mega-conference in September, is a free service that will feature original programming from Salesforce and, eventually, content created by its clients.
The company has hired around 50 roles in editorial to help launch the service, including script writers and broadcast producers.
For now, the company has no plans to sell ads around the content or charge a subscription fee.
Salesforce has built its own in-house studio, Salesforce Studios, to film and product the content.
It has already produced six original series that will debut at launch.
3. Scoop: Bloomberg Media tops 325,000 paid subscribers
Subscriptions to Bloomberg Media grew by 34% in the first half of the year, reaching more than 325,000, according to an internal memo distributed by CEO Justin Smith and obtained by Axios.
That's up from the roughly 300,000 subscribers that the company reported in Q1, and the roughly 250,000 subscribers reported in Q4.
More than 40% of subscribers come from outside the U.S., per the memo.
The big picture: Smith says the company's revenue is up 53% in the first half of the year compared to the first half of 2020.
Revenue growth was also fueled by strong gains in advertising and events, in which the company saw a 73% year-over-year increase for the first half of 2021.
📈 Startling stat: Smith says that the company's pivot from live to virtual to hybrid events has led to a 500% revenue increase year-over-year.
Bottom line: "We are well-positioned to deliver the best year in Bloomberg Media's history," Smith writes.
4. Olympics ratings spiral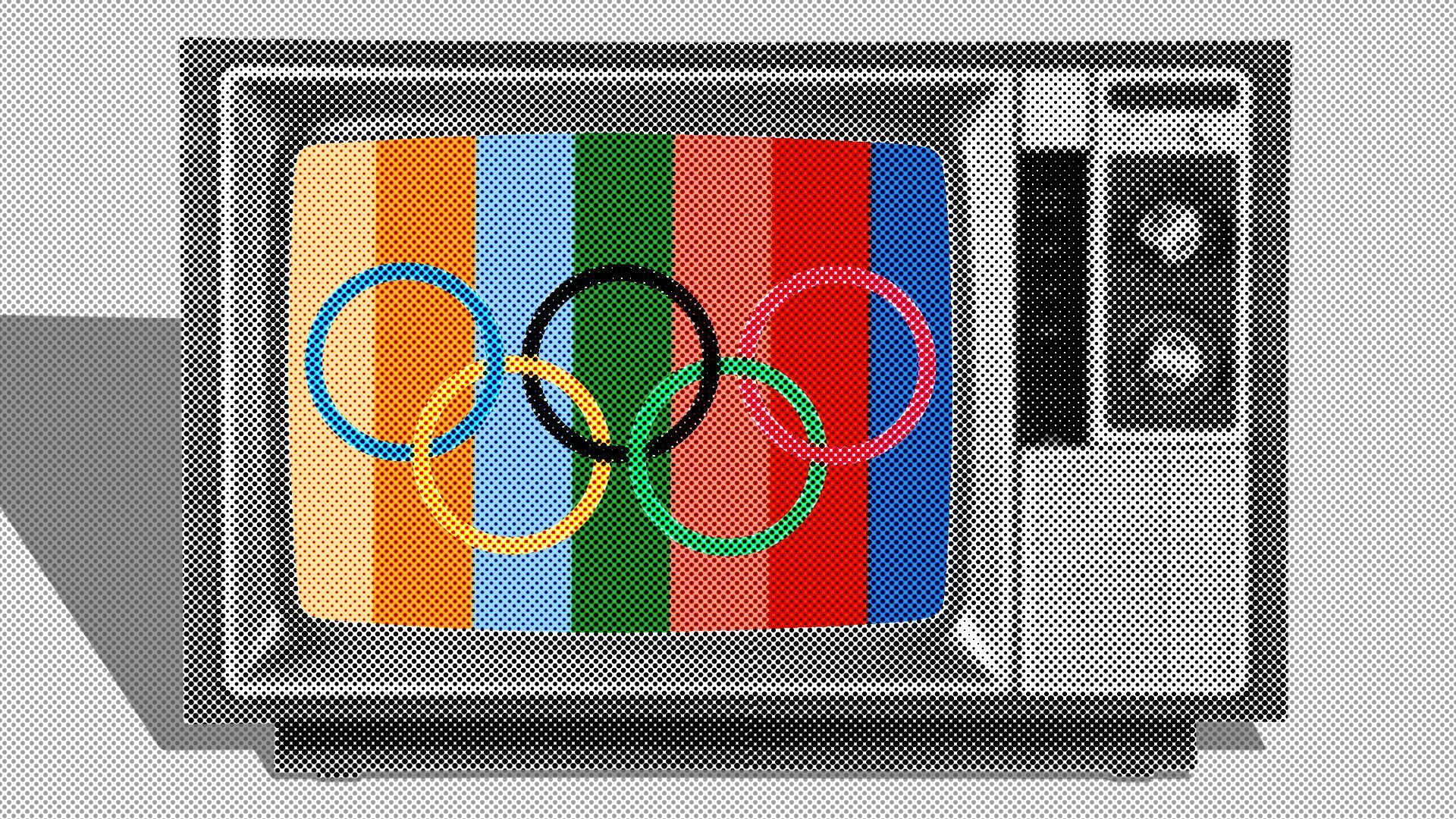 Primetime ratings for the Tokyo Olympic Games were down 42% from the 2016 Games, according to data from NBCUniversal.
Why it matters: It's undeniable evidence that the decline of traditional television is happening faster than initially expected.
Details: While the numbers were still high compared to all other primetime programming in the U.S., there's no question that it represents a significant challenge for NBCU, which has shelled out billions of dollars for Olympics rights through 2032.
Between the lines: NBCU says the declines were partially offset by digital gains, and it still expects the Olympics to be profitable this year.
But it's unclear how much those digital gains have led to paid subscriber increases to its streaming service, Peacock.
The big picture: While several temporary factors likely impacted the low numbers — like the time zone difference and the scaled-down theatrics due to the pandemic — there's no question that certain intensifying long-term trends also played a role:
🖥️ Streaming adoption in the U.S. is nearing ubiquity.
🇺🇸 Americans are sharply divided over politics at the Olympics.
📸 Younger audiences are increasingly following along with the Games via new social media platforms like TikTok.
🏅 Olympics ratings in general have been declining for years, as have ratings for other major sports events.
5. Vox Media's newest podcast deal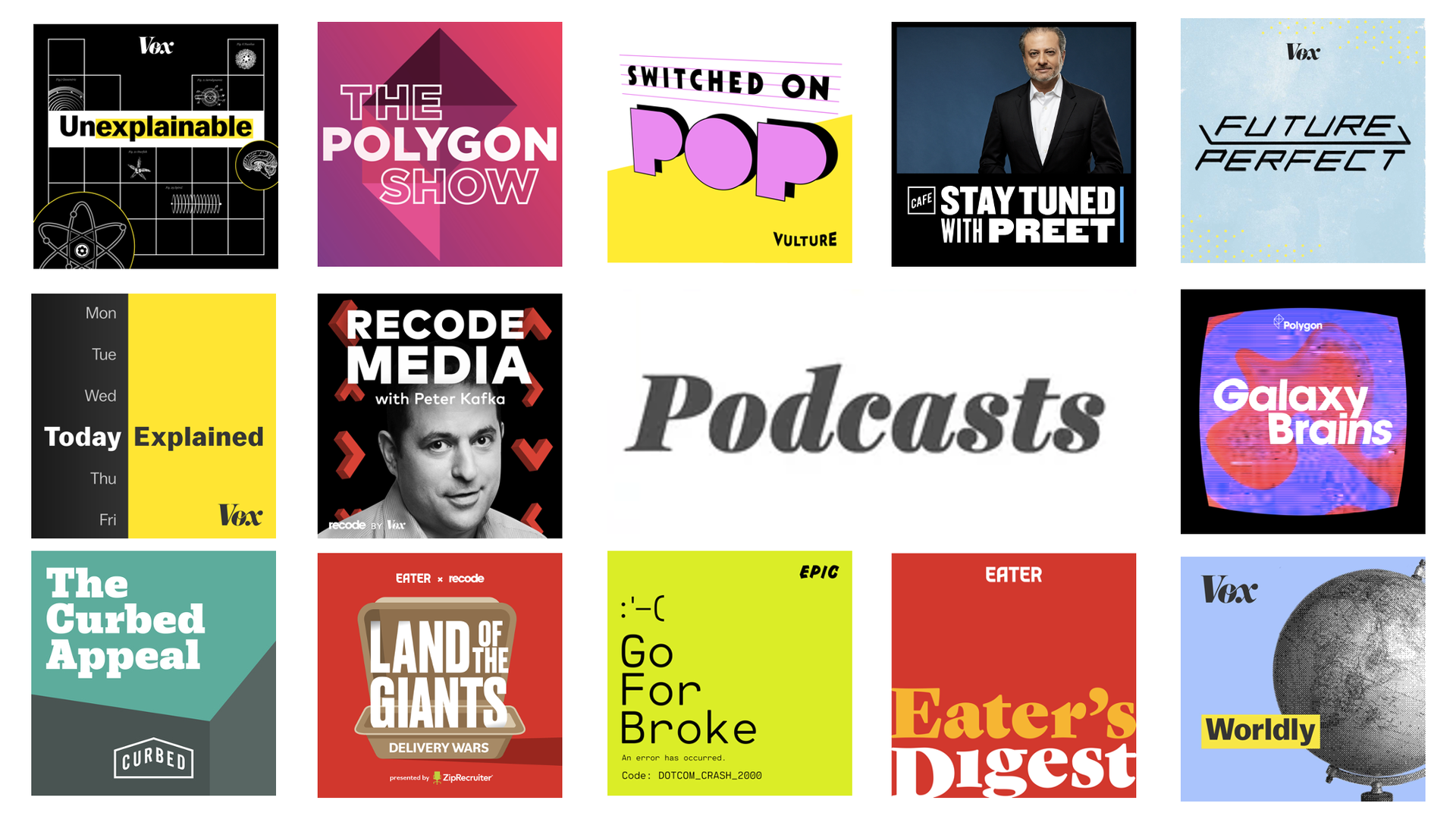 Vox Media is launching four new podcast series this fall, in addition to the six that it's already rolled out this year, executives tell Axios.
In total, the company now has least 20 podcast franchises and six multi-season shows.
Moving forward, Vox Media is investing in more third-party partnerships to grow its reach.
Driving the news ... Waveform: The MKBHD Podcast, hosted by Marques Brownlee and Andrew Manganelli, is joining the Vox Media Podcast Network (VMPN) beginning with a Sept. 3 episode.
Vox Media will manage sales, marketing and distribution for the popular tech podcast and its YouTube channel, and will help identify new opportunities for growth.
Vox Media announced a similarly structured deal with the decade-old interview podcast Longform last week, as well as another distribution deal in July with Gastropod, one of the largest food podcasts, and its food brand Eater.
Looking ahead, the company plans to launch four new shows, including:
"Up Against The Mob," a new show from Cafe Studios, a podcast company that Vox Media acquired in April.
The second season of "Nice Try," a podcast from Curbed, and a fourth season of "Land of the Giants" from Vox Media.
A new feature show from New York Magazine.
The big picture: Podcasts are becoming a sizable portion of Vox Media's studios business, which includes its audio and video production arms.
Numbers: The company will bring in well over eight figures in podcast revenue this year. It's planning to bring in around $100 million in total studios revenue.
6. Investment in digital media slows
Media upstarts are attracting far less cash in comparison to the venture-backed media boom of 2014 and 2015, according to new data from Pitchbook.
Why it matters: Investors are no longer willing to shell out hundreds of millions of dollars on new digital media sites, given how long it's taken for some of those investments to materialize and drive major returns.
Be smart: A handful of media startups have successfully raised money recently, including Puck, Recount Media, and an unnamed company formed by D.C.-based journalists.
Yes, but: The raises are relatively small — especially compared to the hundreds of millions of dollars that companies like BuzzFeed, Vox Media and Vice Media attracted years ago — and have come early in these startups' trajectories.
Some companies that show high growth potential have been able to draw bigger investments over time.
What's next: Digital media giants that raised a fair amount of cash years ago are now looking to go public via SPACs (special purpose acquisition companies).
What to watch: Many of these startups gain enormous traction leveraging the nimble freedoms of the startup world, only to wind up selling to corporate titans when growth slows down.
Parenting publisher Spider Studios, for example, raised $10 million in 2017, and recently sold to BDG Media for around $150 million.
7. Dotdash is IAC's fastest-growing business
Dotdash, the digital media company that houses brands like Verywell and Investopedia, is growing revenue faster than any other brand within IAC, the publicly traded internet company that also owns Angi, The Daily Beast, and others.
Why it matters: IAC is known for growing digital brands and spinning them out once they are big enough to stand alone.
💰 Now that IAC has spun out Match Group and Vimeo, Dotdash is its fastest-growing brand in terms of revenue.
By the numbers: Analysts estimate that Dotdash is worth roughly $2 billion, which makes its valuation higher than BuzzFeed's.
8. 🚀 1 fun thing: Elon putting ads in space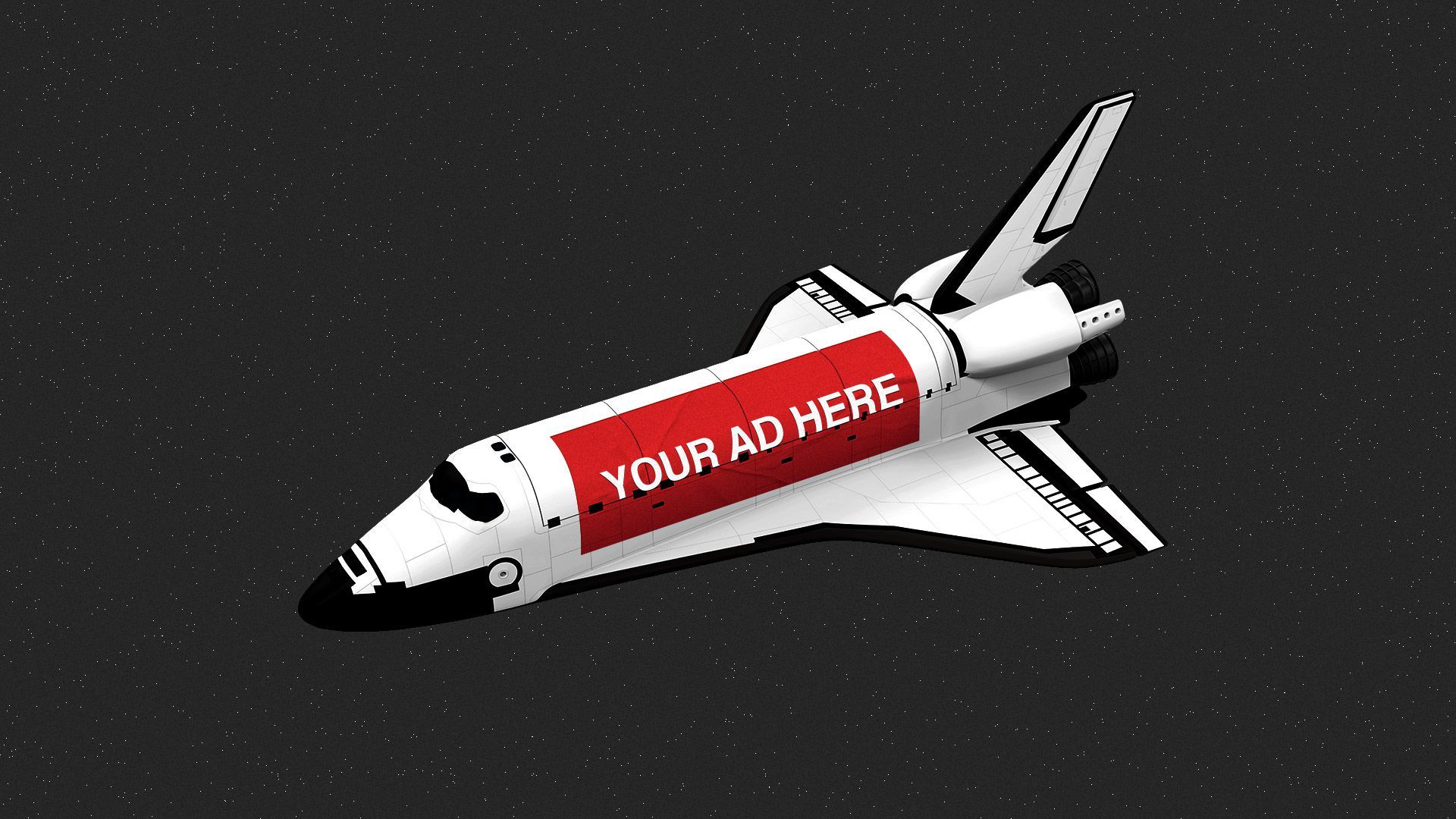 Geometric Energy Corporation (GEC), a Canadian tech startup, is working with Elon Musk's SpaceX to build satellites that display ads, Insider reports.
Anyone can buy tokens with cryptocurrency, which can be used to purchase pixels that control how the ads appear. The footage can be live-streamed on platforms like YouTube or Twitch.