Axios Media Trends
April 17, 2018
Thanks for subscribing to Media Trends. Tell friends to follow along by signing up here.
Situational awareness: AT&T CEO Randall Stephenson and Time Warner CEO Jeff Bewkes are both expected to take the stand this week in the trial over the proposed $85 billion merger of their companies.
1 big thing: The Netflix steamroller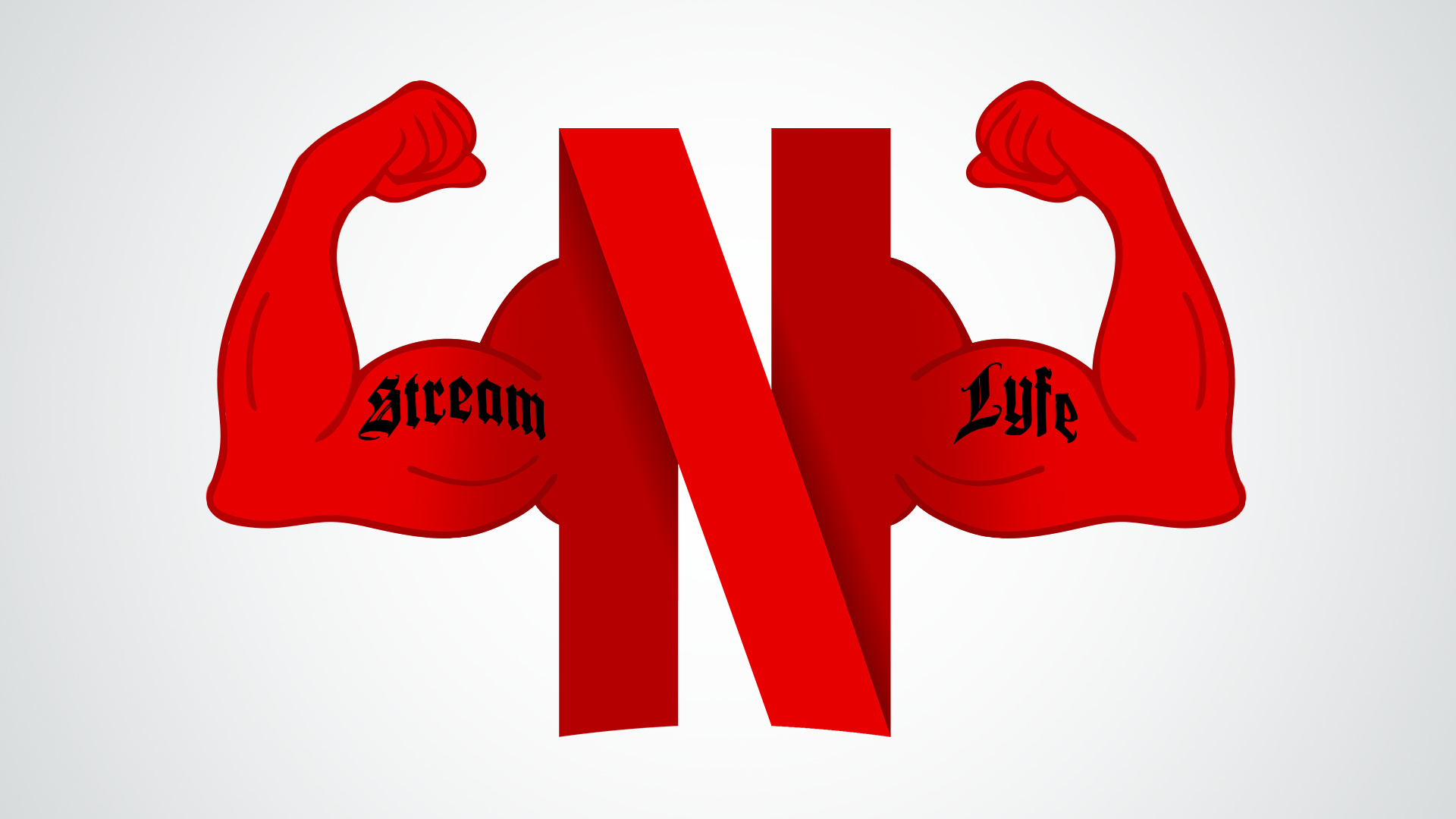 Netflix stock beat Wall Street expectations for user growth and revenue in the first quarter of 2018, adding 7.41 million new subscribers to bring its total worldwide to 125 million.
Why it matters: A strong Q4 had analysts and investors worried that the streaming giant wouldn't be able to recreate its blockbuster success.
But, but, but: Netflix plans to drop a whopping $7.5 billion to $8 billion on content for 2018, with executives forecasting that free cash flow will be roughly negative $3-$4 billion in 2018. They expect this trend to continue for several years as they pour cash into original content.
The blockbuster earnings are especially important given the chaos surrounding user privacy and saturation within the digital ad market that's dominated largely by Google and Facebook.
Netflix CEO Reed Hastings told investors that his company spends more like a media company than a tech company: "We'll spend over $10 billion on content and marketing and $1.3 billion on tech."
"I'm very glad that we built the business not to be ad-supported but to be subscription... Just objectively, we're much more of a media company in that way than pure tech. Now of course, we want to be great at both, but again, we're really pretty different from the pure tech companies."
— Hastings
The company remained tight-lipped about its M&A strategy, but noted that they are always "on the lookout for new IP."
Go deeper: Hastings says a $8 billion investment in content still isn't enough
2. Eating the competition
Netflix's competition in the SVOD (streaming video on-demand) space, at this point, is still far off.
Amazon Studios is in the middle of a reorganization. The company doesn't share SVOD growth numbers but estimates put them at 90 million subscribers.
Hulu is in the U.S. only.
Apple is expected to debut its slate of original programming in 2019.
Disney launches its entertainment on-demand service in 2019.
"Netflix hit escape velocity over last year and no one seems to want to compete," says BTIG media analyst Rich Greenfield. "What are we waiting for? What is Iger waiting for?"
If there's one group that could be benefiting from Netflix's success, it's the cable and satellite companies.
Comcast and Sky PLC both recently struck a distribution partnerships with Netflix. Comcast will begin bundling Netflix with plans for cable TV, phone and internet beginning this month. Sky will offer subscribers Netflix with its new HD platform in the UK and Ireland.
Cox's Susan Fenwick explained during the DOJ/AT&T trial two weeks that the cable provider sees companies like HBO and Netflix as a strategic partners, that help the company retain and lure new subscribers.
"These type of bundled deals really help you bring down churn," says Greenfield. "To extend a bundle in Comcast's platform where you forget you're even paying for Netflix is very complicated. Who wants to call up Comcast and deal with them to cancel?"
3. Inside the fight to control CBS/Viacom
CBS Board Chairman and CEO Leslie Moonves asked in 2016 that he remain Chairman of the Board of a combined CBS/Viacom company and that his CBS management team "have complete and irrevocable authority to manage the combined businesses," according to a 2016 letter from Moonves' lawyers to Shari Redstone's lawyers.
Why it matters: While the letter points to negotiations from previous merger talks between CBS and Viacom, sources say that the overall theme of the nine conditions listed by Moonves, centered around management and control, could have a common link with Moonves' feelings today that having his team oversee the combined company would be crucial for a successful merger.
The letter is included in an excerpt from Ken Auletta's upcoming book, Frenemies: The Epic Disruption of the Ad Business (and Everything Else), which has been obtained by Axios.
As Auletta notes in his book, due for release in June, this contradicts Moonves' previous implications that board control negotiations with Redstone were not a large issue, threatening a potential merger between CBS and Viacom.
"Publicly, in 2016 Moonves professed his reluctance and said he was not in a standoff with Redstone over whether he or she would control the board of the combined companies. 'Control was not a very large issue,' he says. This appears to be untrue,' Auletta writes."
Between the lines: Reports this time around have suggested that negotiations regarding who would be second-in-command of a combined company, Viacom CEO Bob Bakish or CBS chief operating officer Joseph Ianniello, have held up merger talks, as well as pricing around the Viacom acquisition.
Go deeper: Read the full letter.
4. Tronc stock soars amid buyer interest
Tronc stock exploded yesterday after Axios business editor Dan Primack confirmed Apollo Global Management's interest in potentially acquiring distressed newspaper publisher, Tronc. (Interest was first reported by The New York Post on Friday.)
Primack also reported that SoftBank is the only other financial firm to have not run screaming from Tronc's bankers, according to a source familiar with the situation. (Fortress Investment Group, which SoftBank bought last year, is the external manager for the parent company of GateHouse Media, one of the country's largest newspaper chains.)
Why it matters: It's unclear how Apollo's interest, or Softbank's for that matter, will be affected by late Friday news that ex-Tronc chairman Michael Ferro to sell his entire 25.65% stake to privately-held McCormick Media. Ferro and Apollo co-founder Leon Black are said to be pals, and initial speculation was that Ferro was in some way facilitating Apollo's interest.
Other potential buyers:
Gannett also remains in the mix, and makes the most strategic sense (assuming you accept conventional wisdom that newspaper publishers need scale to survive).
And finally there is Patrick Soon-Shiong, who already agreed to buy the LA Times and San Diego Tribune from Tronc for around $500 million. That deal still seems to be on track, although the Apollo leak may have been designed to ensure he doesn't force a downward renegotiation.
Sign up for Dan's Pro Rata newsletter here.
5. Sorrell's exit leaves analysts predicting a shakeup at WPP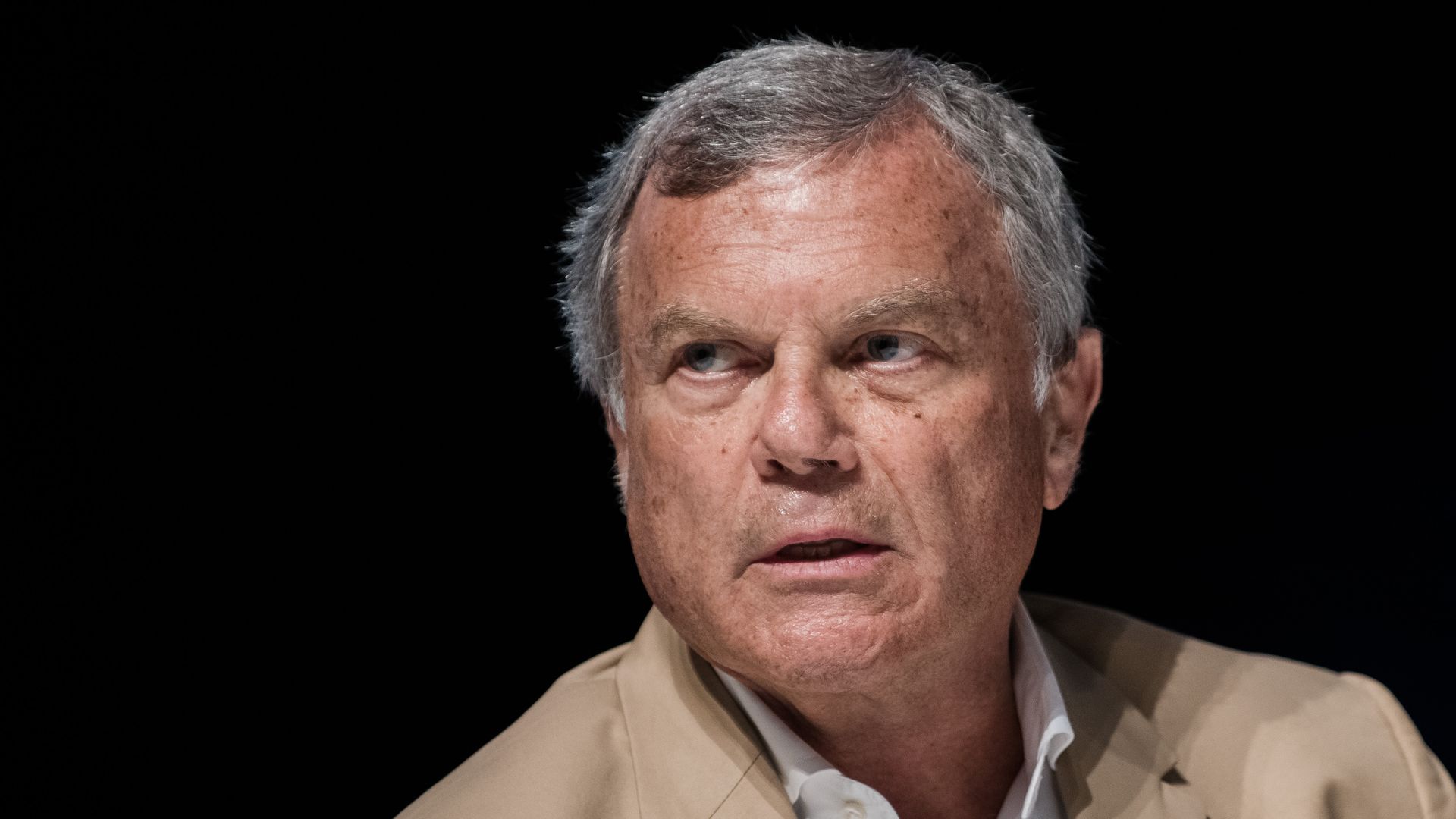 WPP's stock was down close to 5% at market close Monday after news broke over the weekend that its longtime CEO, Sir Martin Sorrell, is leaving the company.
"In the short term, we don't expect much disruption," says Pivotal research Analyst Brian Wieser. "As to what comes next for WPP, there are a range of potential outcomes."
Some analysts are suggesting that whomever replaces Sorrell at WPP might consider a break-up of WPP's complex structure, which Sorrell created after more than three decades as CEO.
"The chances of significant chunks of the business being sold off have dramatically increased," Liberum analyst Ian Whittaker wrote Monday. "Sir Martin could arguably be called the glue that bound much of WPP together."
6. Facebook's next big headache: Europe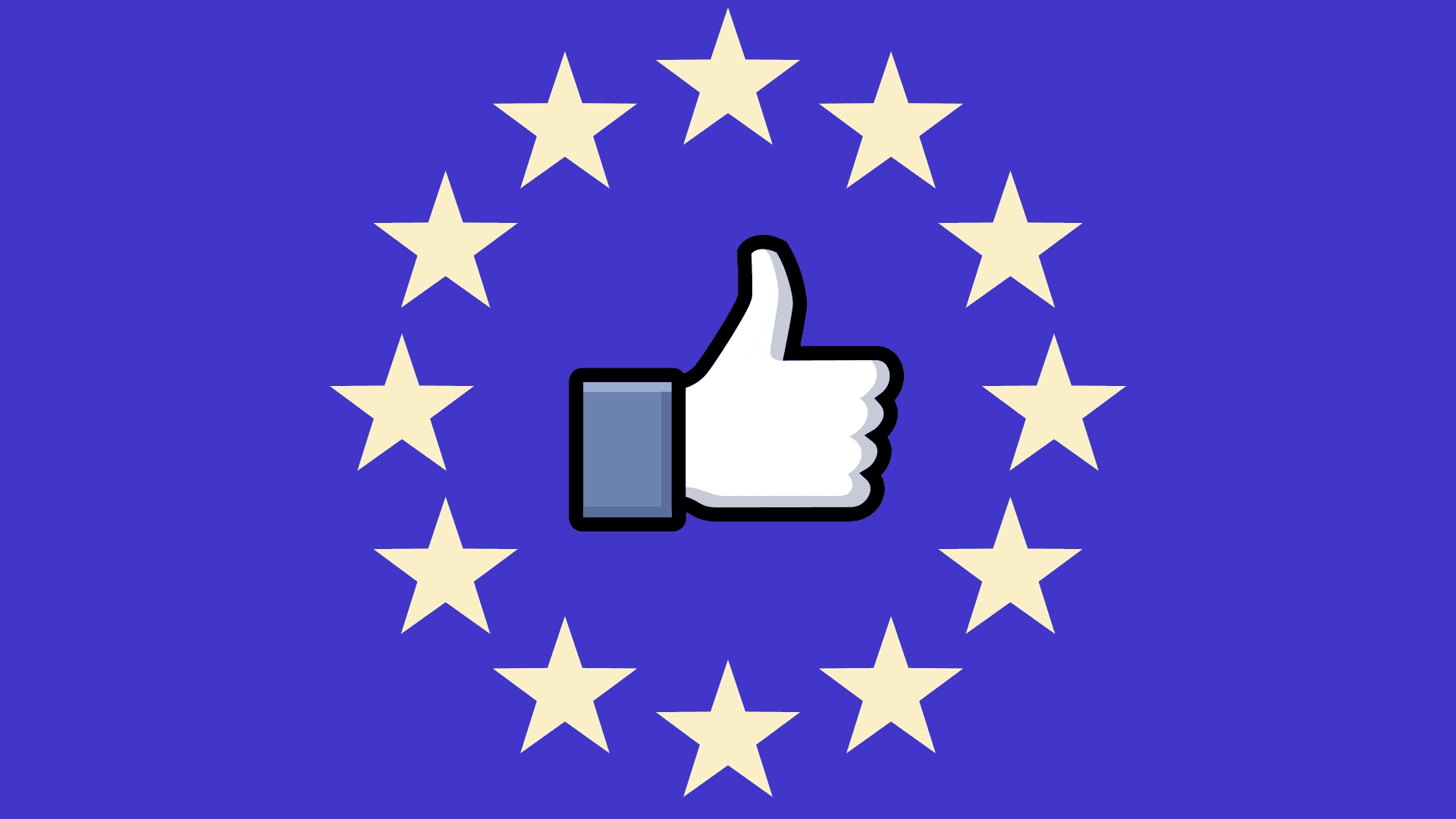 Now that Facebook survived its congressional onslaught, it's focusing its attention towards a much more powerful threat: the EU.
Why it matters: The risk to Facebook's business coming out of last week's Mark Zuckerberg hearings is minimal. The threat to its business in the EU, where aggressive regulation has already passed, is massive.
 "...I think more investigations for Facebook are coming," EU Competition chief Margrethe Vestager told CNBC Friday,
The European Parliament has issued a second invitation to Facebook CEO Mark Zuckerberg to appear at a joint committee heating. EU Justice Commissioner Věra Jourová had a phone exchange with Facebook COO Sheryl Sandberg urging Zuckerberg to pay the Parliament a visit, according to the Associated Press.
Go deeper on the threats, including privacy, antitrust and taxation.
New: Facebook is facing a class action suit alleging it used facial recognition software to tag people in photos, without their permission, Bloomberg reports. A judge implies in a ruling that Facebook could face damages that could amount to "billions of dollars."  
7: NYT, New Yorker win #MeToo Pulitzers
The 2018 Pulitzer Prize winners were announced Monday.
The big winner: The New York Times won the most awards with three prizes for Public Service, National Reporting and Editorial Cartooning. It won the most awards last year as well.
The #MeToo Winners: The New York Times and The New Yorker's groundbreaking pieces on Harvey Weinstein's history of sexual harassment won the Public Service Award.
The Russia Winners: The staffs of The New York Times and Washington Post, for expertly detailing the Russian interference in the 2016 election and its connection to the Trump campaign won the National Reporting award.
Go deeper: Full list of 2018 journalism Pulitzer winners.
8. 1 fun thing: America still reads books
Americans are still reading, but they're spreading their book consumption habits over an array of formats, according to a new Pew Research survey.
Why it matters: Book consumption by volume has remained relatively unchanged over the past five years, while consumption of digital and social media consumption has skyrocketed.
Why books are still addicting: "The order of the words are fixed on the page or on the screen, but the speed at which you read them is entirely up to you," writes Will Sehwalbe in A Resource for the Ambitious, from The Wall Street Journal. "Sure, this allows you to skip ahead and jump around, but it also allows you to slow down, savor and ponder."
"About three-quarters (74%) of Americans have read a book in the past 12 months in any format, a figure that's remained largely unchanged since 2012."
"Overall, Americans read an average (mean) of 12 books per year, while the typical (median) American has read four books in the past 12 months. Each of these figures is largely unchanged since 2011."
"There has been a modest but statistically significant increase in the share of Americans who read audiobooks, from 14% to 18% ... (But) It remains the case that relatively few Americans consume digital books (which include audiobooks and e-books) to the exclusion of print."
Go deeper: Every top New York Times best-seller this year has been about Trump, via CNN's Brian Stelter.