Axios Media Trends
November 02, 2021
Today's Media Trends is 1,496 words, a 6-minute read. Sign up here.
1 big thing: The Atlantic's newsletter push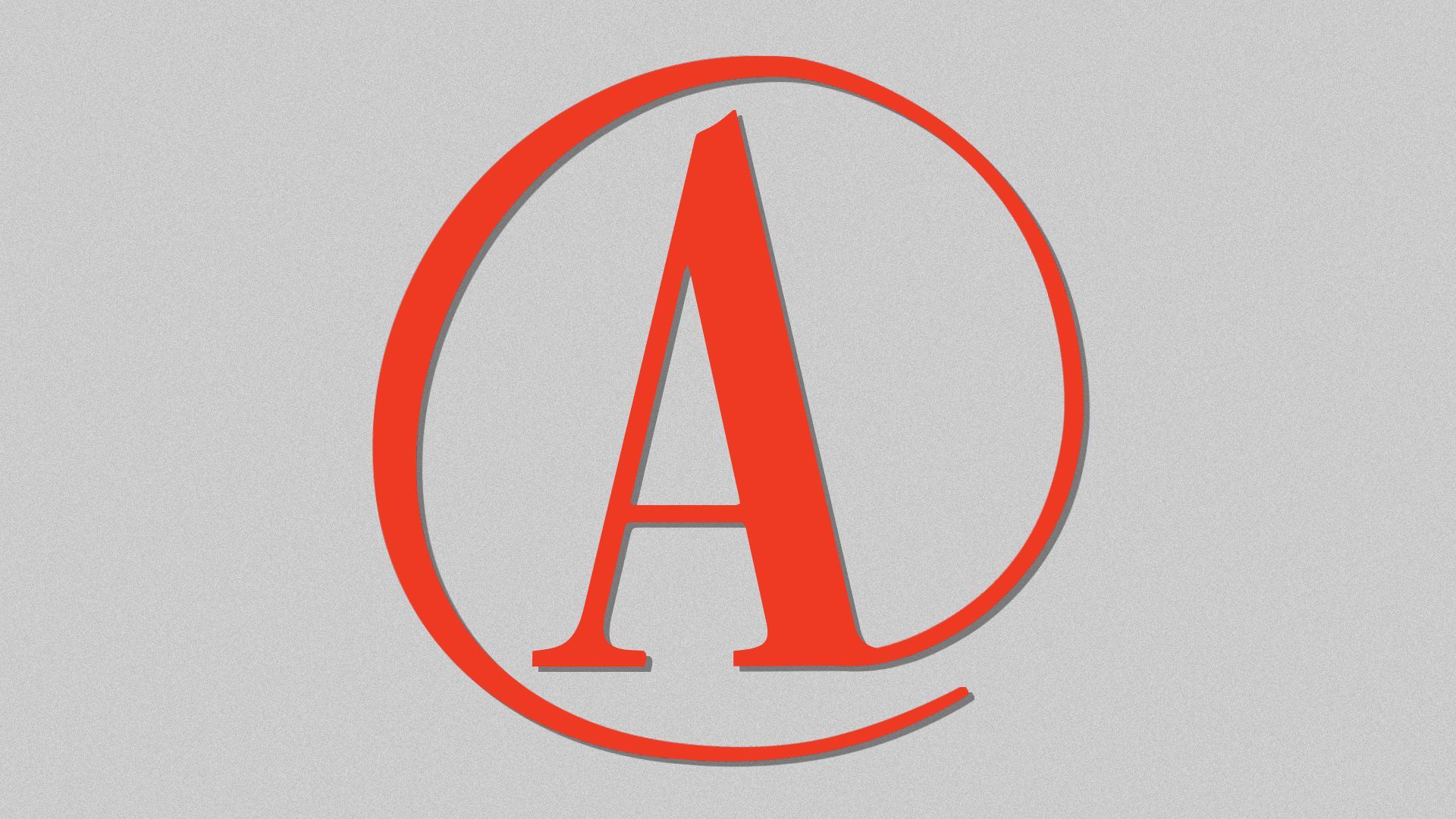 The Atlantic is rolling out its new newsletter program with nine contracted writers, including Charlie Warzel, Molly Jong-Fast and Nicole Chung.
Why it matters: The company is hoping that new writers will attract more subscribers, which are key to The Atlantic's goal of becoming profitable next year, CEO Nick Thompson told Axios.
"My hope is that newsletters will be a net positive contributor to our bottom line in 2022, helping us get to profitability," he said.
Details: The company has contracted nine writers to start, and plans to launch newsletters from its own staff writers later this year.
The nine writers include Lifehacker's Jordan Calhoun, author Nicole Chung, political commentator David French, writer Molly Jong-Fast, author and screenwriter Xochitl Gonzalez, international affairs specialist Tom Nichols, African-American studies scholar Imani Perry, writer Yair Rosenberg and tech newsletter author Charlie Warzel, according to a list provided to Axios.
The length and cadence of each newsletter will wary based on the writers' preferences.
The newsletters will vary in topics spanning culture, technology, politics, and more.
It's "TBD" at this point whether the newsletters will include ads, Thompson said. The nine newsletters will be free until the end of the month, at which point they will be made available only to subscribers of The Atlantic.
All of the contractors are allowed to continue work on projects not affiliated with The Atlantic, like podcasts. But as "contributing writers" to The Atlantic, they will be overseen by Atlantic editors, meaning they don't have absolute editorial control.
Neither Thompson nor Goldberg would comment on the contractor's compensation packages. Vox Media, which first wrote about The Atlantic's newsletter push, reported contractors would get paid based on hitting subscriber goals.
The big picture: The Trump era has been difficult for news companies, and The Atlantic is no exception.
"The company is going to lose money this year but well on path towards profit and one of those engines is subscriber growth," Thompson said.
NBC News reported earlier this year that the company was on track to lose $10 million this year.
"This is not something we're doing as a loss leader," Thompson said, referring to the newsletter push.
2. Social media comes for QVC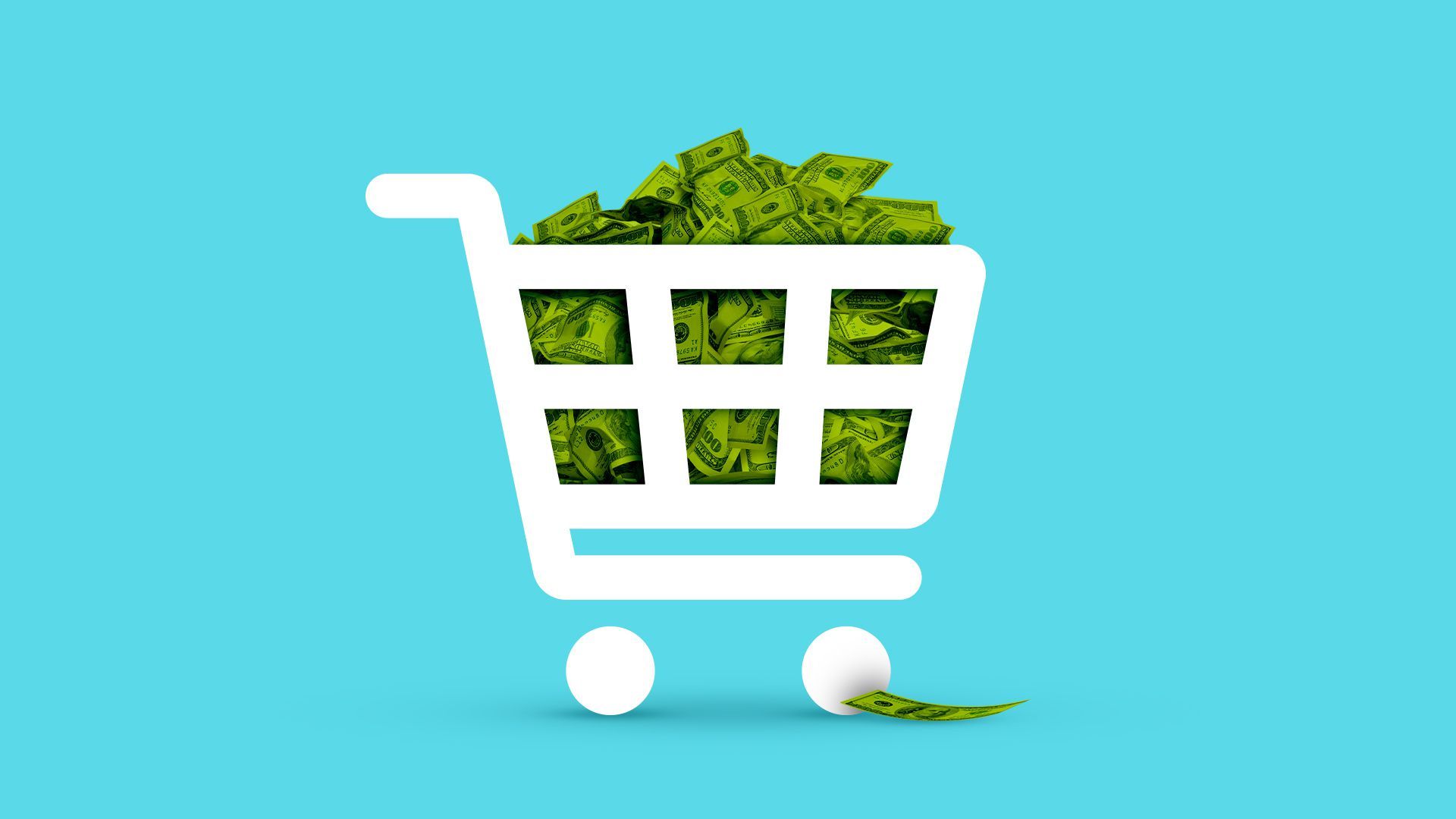 Social media giants are sprinting towards the live shopping market that's long been dominated by traditional television networks like QVC and HSN.
Why it matters: Tech firms have spent years building algorithms to get people to click on ads, but now they're finding that the real purchasing power on social media lies in live product reviews.
Driving the news: Pinterest on Monday launched Pinterest TV, a video platform with live series and original content featuring Pinterest creators hawking goods.
Be smart: The pandemic helped to fuel the live shopping craze, not just on platforms like YouTube and TikTok — which have long attracted creators that do product reviews — but also on traditional TV shopping networks.
QVC and HSN had their best year ever during the pandemic in 2020, bringing in $11.5 billion for QVC Inc., the video commerce subsidiary of the publicly-traded Qurate Retail Group.
What to watch: For tech companies grappling with instability in the advertising market, shopping and ecommerce offers a new lifeline.
The Information reported Monday that both Snapchat and Facebook — two of the ad-based tech platforms most heavily impacted by changes to Apple's privacy policies — are leaning into e-commerce to get ahead of those changes.
3. Money flows to D.C. media
D.C.-based media companies that have enjoyed a robust advocacy and corporate social responsibility ad market in the wake of the pandemic are seeing valuations rise.
Driving the news: Axios on Monday told staffers in an internal note that the company raised a series D funding round from Cox Enterprises, Inc., valuing the company at $430 million. Axios will bring in roughly $85 million in revenue in 2021.
The investment signals that the company is looking to grow independently after sales talks ended with German publishing giant Axel Springer.
Axel Springer closed on its deal to buy Politico for roughly $1 billion two weeks ago. Politico sold for a multiple of 5x its annual revenue, which is roughly $200 million.
The Hill sold to Nextstar over the summer for $130 million, roughly 3x its 2020 annual revenue of $40 million.
Flashback: In 2013, Jeff Bezos bought the Washington Post for $250 million.
Three years ago, CQ Roll Call sold to FiscalNote for $180 million. As Axios noted, FiscalNote was at one point looking to go public via a blank check company at a valuation well north of $1 billion.
What to watch: Punchbowl News is on its way towards building a small D.C. empire.
In a memo to investors obtained by Axios, the company's founders say they've locked down a space for its HQ near Capitol Hill.
The company is "in the early stages of planning a new editorial business next year" and is overhauling its website and CMS.
The memo confirms a Wall Street Journal report that Punchbowl will bring in more than $10 million in revenue in 2021.
The company says paid subscriptions account for more than $1 million of its total revenue. The company also sells advertising and events.
4. Spotify doubling down on interactivity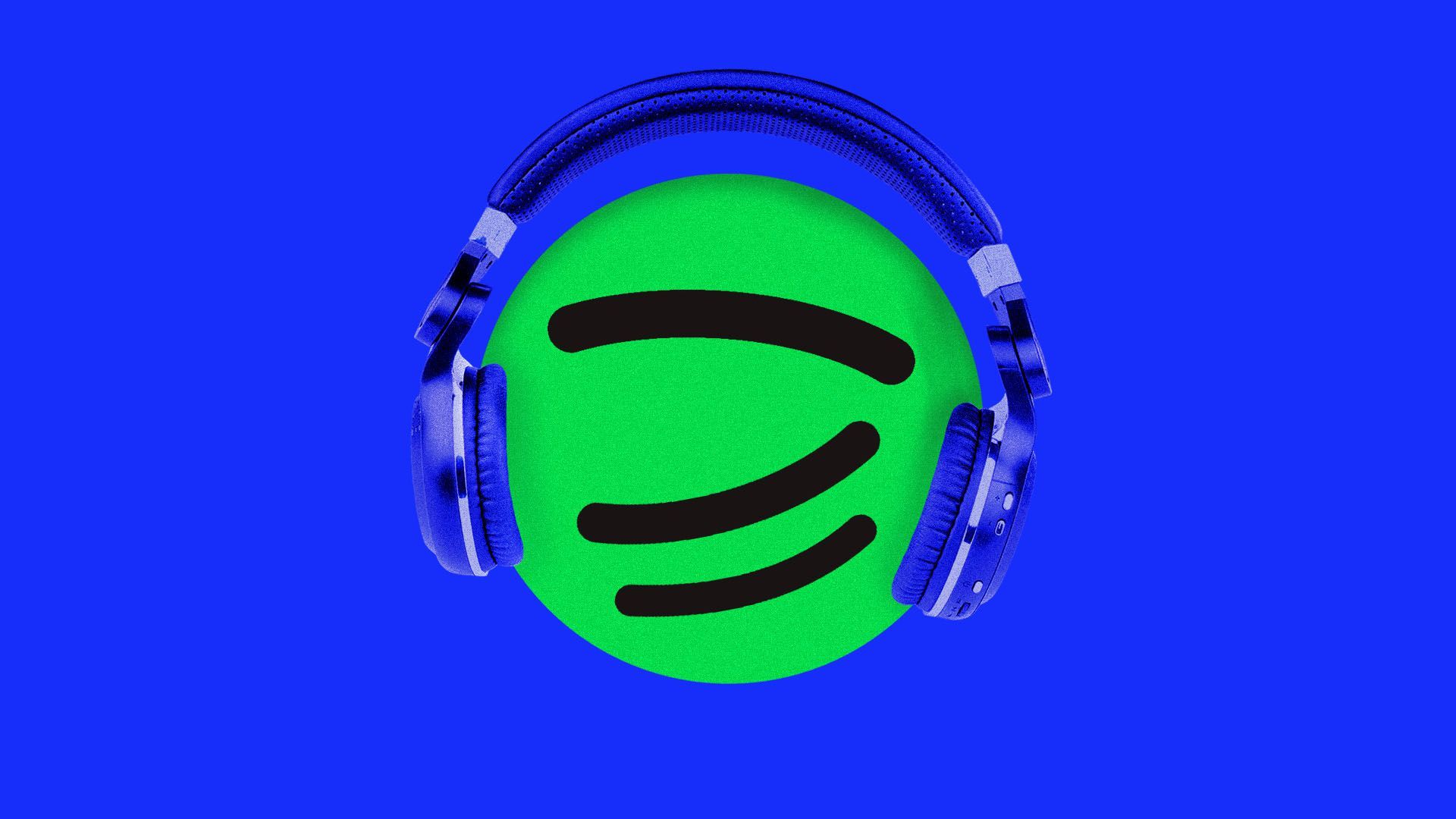 Spotify is building a suite of interactive podcast features that will help users develop stronger personal relationships with niche creators.
In an interview with Axios, Spotify head of podcasts, live and video Michael Mignano said the company is working to have its user experience be "less passive" by adding things like video, polls, live audio conversations and Q&A features to its podcasts and subscription offering.
The company said last week it would open up video podcasting to creators and will heavily encouraging them to use videos in their podcasts. They promised video would "feel like a seamless experience" for creators.
Spotify announced on its latest earnings call that it now has 3.3 million podcasts on its platform, up from 500,000 two years ago.
The big picture: Podcasts have traditionally been distributed through RSS feeds that made them very accessible, but hard to innovate on top of.
Spotify developed an end-to-end podcasting platform in an effort to make podcasts easier to innovate on top of through the acquisitions of companies like Anchor, a free podcasting platform and Megaphone, a podcast monetization company.
The bottom line: "RSS as an open protocol is super useful in the distribution of content itself but it doesn't allow you to do a lot with that content," Mignano said.
5. The Facebook attention gap
The Facebook Papers and whistleblower accounts were a public relations nightmare for Facebook, but so far, the company's core stakeholders — advertisers, users and investors — seem unfazed, Axios' Neal Rothschild and I write.
The big picture: For now, this controversy is mainly of interest to the media and lawmakers.
By the numbers: Interest in Facebook — measured by social media interactions per published article about the company — has declined over the course of the year, according to exclusive data from NewsWhip.
The "Facebook Papers" haven't produced very big spikes, even temporary ones, in interest about the company. The biggest jumps in engagement on stories about Facebook have come from stories about former President Trump,
Google Trends data show a similar decline in Google searches for Facebook over the past year — and the biggest spike in Google searches in over a year happened when Facebook experienced an outage last month.
The WSJ's most-engaged story from its Facebook investigations (Facebook Knows Instagram Is Toxic for Teen Girls, Company Documents Show) ranked 48th in social media interactions among the publication's stories since March, according to NewsWhip data.
Between the lines: The company's recent stock declines have mainly been attributed to Apple's crackdown on targeted ads. The public relations drama seems to have played a more minor role.
What to watch: Social and civic groups have called for a nationwide advertising boycott beginning November 10th, but there hasn't been major advertiser backlash in response to the whistleblower drama.
6. Big Tech reckons with climate denialism
Tech companies cracked down on climate misinformation ahead of the COP26 climate summit.
The big picture: Long before anti-vaccination content and election denialism became society's biggest misinformation headaches, false claims that scientists were divided over climate science findings spread widely online with little intervention from Big Tech platforms.
Ahead of COP26, experts warned misinformation could undermine the event.
Driving the news: Twitter on Monday rolled out a new program designed to "pre-bunk" climate misinformation, or get ahead of false narratives about climate by exposing people to more accurate information about the crisis on its platform.
Last month, Google and its subsidiary YouTube took a much more drastic step, announcing a new policy that prohibits climate deniers from being able to monetize their content.
In September, Facebook introduced new measures intended to counter misinformation about climate change after expanding an online portal meant to counter such misinformation in February.