Axios Media Trends
May 21, 2019
Thanks for subscribing to Media Trends. Tell friends to follow along by signing up here. Keep up with the latest news by getting our breaking news alerts.
🇨🇦 Good morning. I'm headed to the Collision Conference in Toronto. Tomorrow I'll be interviewing Vox Media CEO Jim Bankoff, as well as Amazon Studios Head of Marketing Mike Benson and Dustin Callif, managing partner for Tool of North America.
1 big thing: Media companies wade into betting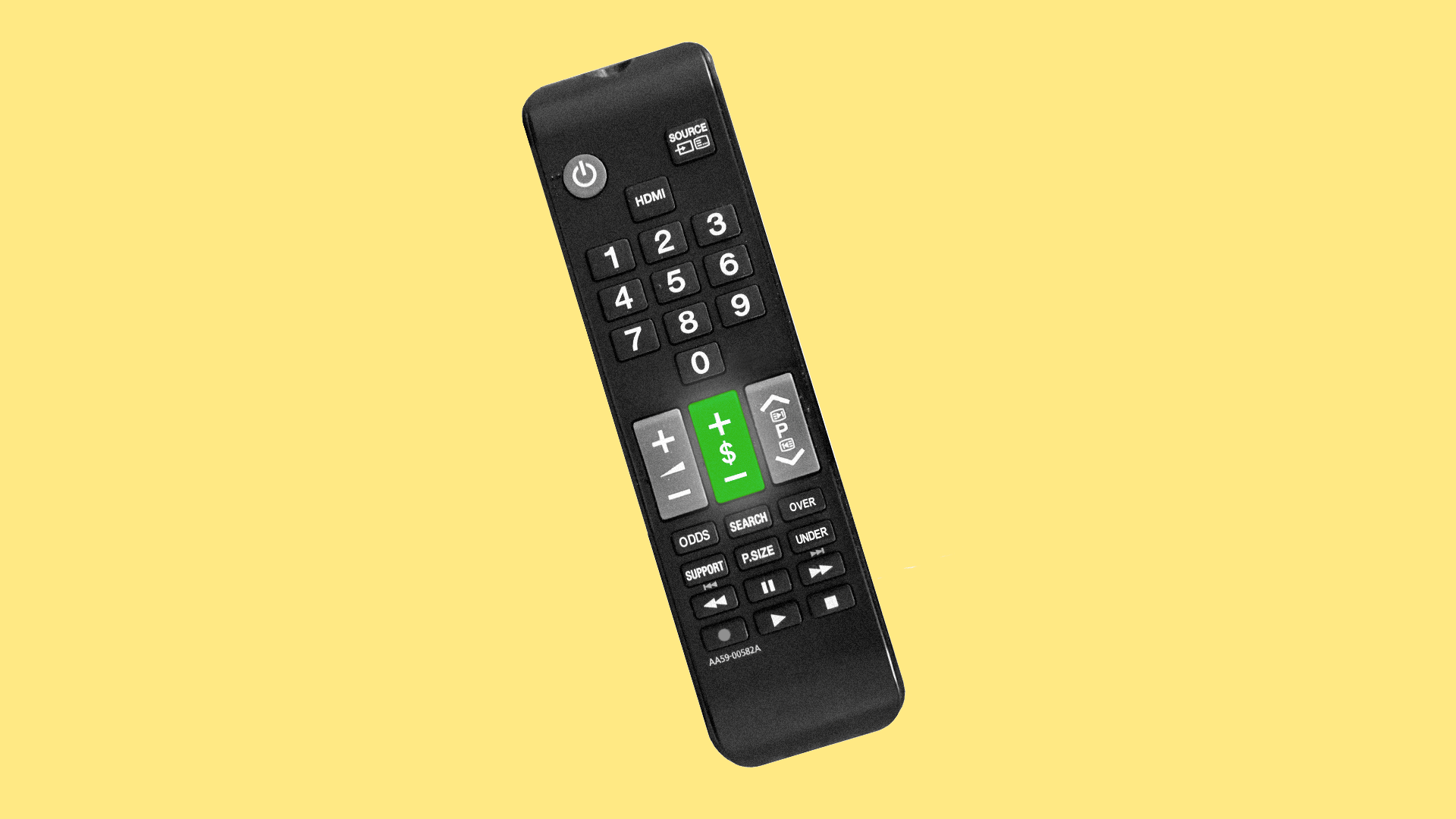 The legalization of sports betting has opened up new business opportunities, and ethical challenges, for some of America's biggest media companies.
Why it matters: Striking the right balance between leaning into betting — and not alienating casual fans or compromising journalistic principles — will force the establishment of new media boundaries.
Driving the news: Fox announced the most aggressive push into domestic sports betting this month with the introduction of "Fox Bet," an online betting app.
Fox Corp. is buying 5% of Canadian gaming and online gambling company Stars Group Inc. for $236 million. In doing so, it will be starting its own sports wagering platform, a major step for a U.S. sports broadcaster.
And in December, mobile sports app theScore announced that it planned to launch its own mobile sports book, beginning in New Jersey.
Between the lines: Other TV networks with sports broadcast rights are taking a more cautious approach.
ESPN is partnering with Caesars Entertainment to develop TV programming for sports-betting fans. President Jimmy Pitaro told the WSJ: "We are not going to be taking people's money. Our mission is to serve the sports fan and when we do that it's to do that it's through news and information."
Turner Sports and Bleacher Report announced a similar deal in February, building a branded Bleacher Report studio inside the Caesars Palace Sports Book in Las Vegas.
Yes, but: "In some ways, these partnerships feel old school," says Patrick Keane, CEO of The Action Network, a subscription sports betting media company.
"They are great opportunities for revenue and for potential fans in Vegas, but future consumers overwhelmingly say when they bet that they want to do it with a mobile device versus in-venue."
According to a new Action Network/Global Web Index survey, 79% of sports fans would consider placing a bet via an app or website, compared to 51% in a betting shop or casino.
Worth noting: Some networks are opting to keep betting away from traditional TV channels altogether. Both CBS and NBC are mostly opting to place their betting content on streaming services.
Our thought bubble: Most critics don't see content creation around sports betting as a breach of journalistic integrity, and the demand for betting content across all networks suggest that fans don't see it that way either.
And it's doubtful that fans will feel differently about a network's sports media coverage once it gets involved in betting directly.
The idea of sports companies getting into books is new in the U.S., but not in Europe, where Sky Bet, a U.K.-based sports betting company owned by Stars Group, has operated its own sports book for years.
"In the U.K. it's pretty well regulated," DAZN North America EVP Joe Markowski told me last week at the Pay-TV show in Denver.
What's next: Other companies see gambling as a way to bolster revenues. Sinclair Broadcast Group, for example, had betting in mind when it recently announced a deal to acquire more than 20 regional sports networks from Disney for $10 billion.
2. Scoop: Dotdash is creating a commerce line with Amazon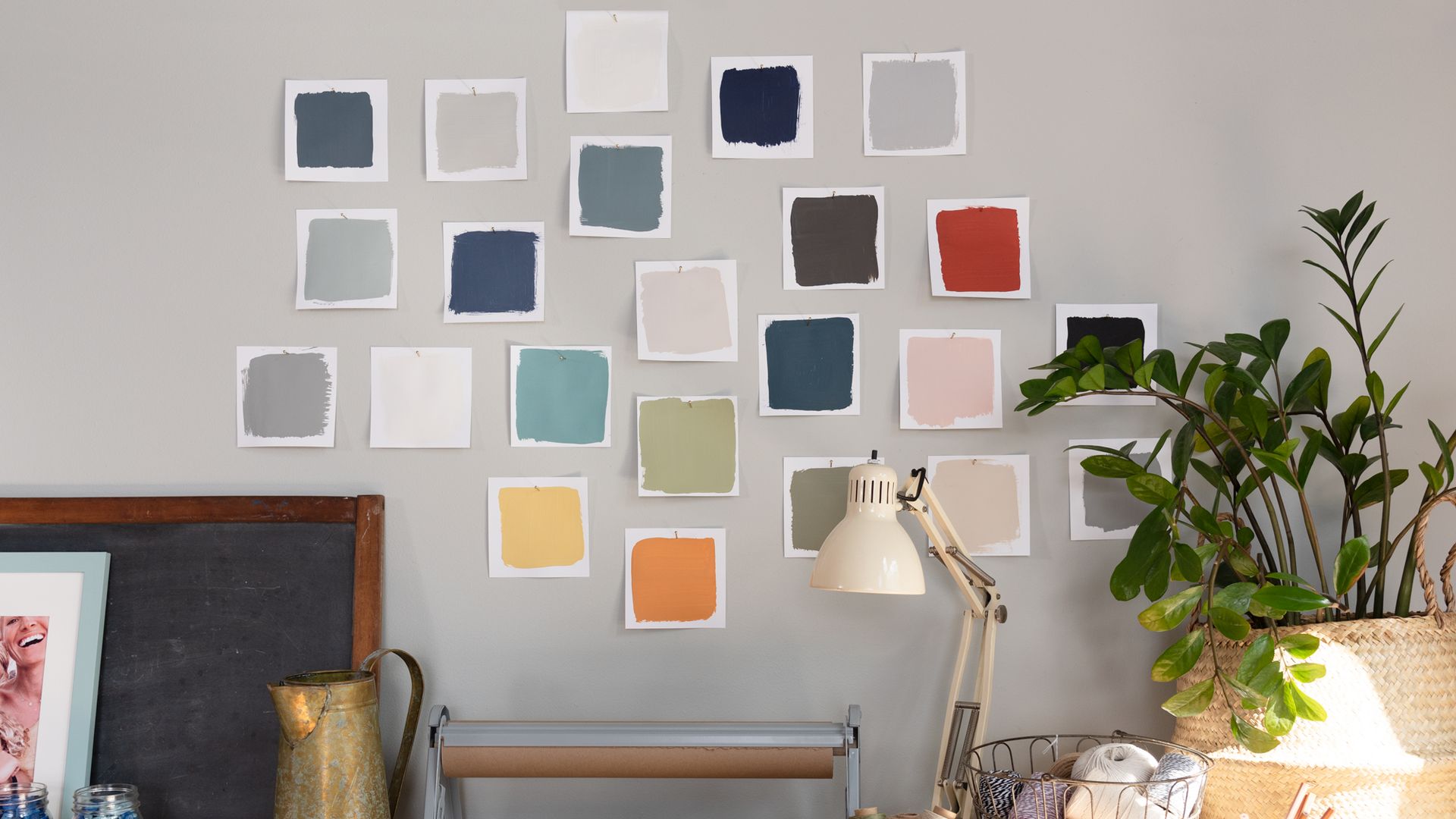 Dotdash, the digital publishing company that grew from About.com, is launching a new millennial paint line with Amazon in an effort to bolster its growing commerce business.
Why it matters: This is the first time that Dotdash, which is expected to bring in roughly $150 million in revenue this year, is selling its own direct-to-consumer products.
Details: The new interior paint line will be called "The Spruce Best Home," and will be created and curated by the editorial team for Dotdash-owned home decor website, The Spruce. 
The paint is developed in partnership with MASCO, parent company to Kilz and Behr paints, and will be available exclusively on Amazon.
The Spruce will use insights and data from its audience of design and home decor enthusiasts to inform the paint line for Amazon.
The big picture: The move is part of Dotdash's effort to transition its business more into e-commerce.
Other digital publishers, like Buzzfeed, Who What Wear and New York Media, are also experimenting with commerce as the advertising landscape grows more crowded. 
Most of those companies are partnering with mass market retailers, like Target, Walmart or Amazon, to debut exclusive product lines.
3. Scoop: Al Jazeera is launching a business site
Al Jazeera is planning to launch a cross-platform business vertical called AJ Impact, executives tell Axios. It will feature original reporting from Al Jazeera journalists worldwide, as well as curated business content from Bloomberg.
Why it matters: To date, Al Jazeera has mostly focused on hard news topics, like politics, breaking news and current events. AJ Impact will focus on topics like personal finance, economic inequality, and impact investing.
Details: AJ Impact will have a standalone site and live across digital video, podcasts, social media and television.
The site will feature international business coverage and will be helmed by a team based in new offices in New York, with bureaus in Kuala Lumpur, London and Doha.
The site will be led by Patricia Sabga, who currently serves as managing business editor at Al Jazeera Digital.
Sabga says the company has pulled together a team of 10 full-time staffers to launch the site. 20 are expected by the end of the year.
"The global economy is not just made up of high net worth individuals," Sabga says. "Everyone can have a voice in it."
Between the lines: The decision to launch the vertical was editorial, says Michael Weaver, senior VP of business development and growth at Al Jazeera, although there are obvious business benefits.
Al Jazeera is mostly funded by the Qatari government, but the company has begun to scale commercialization, mostly via advertising, over the past year and a half.
Weaver says that part of the company's strategy in launching the vertical is to "enter the world of commercialization [advertising] so that the company can monetize its news independently."
"Softer content can be easier to monetize for us on platforms like Facebook and Google, and it's another portal for our audiences to grow. "
The big picture: It's part of a growing trend of news companies that are expanding their business and technology verticals in order to prepare for news demand after the world of Trump-dominated news headlines eventually dies down.
4. TV's goalposts have moved
The Game of Thrones series finale earned record viewership for HBO on Sunday, even if its numbers look paltry in comparison to the finales from shows before the era of streaming TV and internet video.
By the numbers, per WSJ's Joe Flint: 19.3 million viewers tuned in to watch the epic's final episode in the U.S., according to Nielsen.
"Of those, 13.6 million watched the 9 p.m. viewing on HBO's flagship channel, which was also a record."
"Last week's penultimate episode was viewed by 18.4 million people across various platforms."
Yes, but: This isn't to say that Game of Thrones didn't have a great run. It did, and especially for a cable channel. (Most record-breakers come from broadcast networks, where household penetration is larger than cable.)
What's next: The end of Game of Thrones has many critics wondering if appointment television — where groups of people sit and watch a show live together — will continue.
Most critics seem bullish that HBO and other TV giants will continue to produce live hits, so long as streamers are strategic about when and how they roll-out new episodes.
Vanity Fair writer and TV critic Joanna Robinson notes, however, that those hits usually don't come in the form of spin-offs.
"HBO is working on its own spin-off of Game of Thrones... It's got a great cast ... I think what we've seen is that ... these spinoff shows though they have a healthy audience, never quite recapture that lightening in a bottle," she said on the Recode Media podcast Peter Kafka.
Bonus ... Thrones: The big picture
Thrones' live numbers don't just look short because fewer people are watching live TV, but also because people have more digital options.
Nielsen estimates that Americans are watching the same amount of TV that they did 16 yeas ago, but they've now doubled their media diet to include just as much digital consumption as TV.
FX estimates that there were nearly 500 scripted series in 2018, with scripted streaming shows overshadowing the number of basic cable and broadcast shows for the first time ever.
The bottom line: The business of television has changed so dramatically that it's impossible for any show to draw the kind of live linear viewership numbers that TV series could pull in decades ago.
5. DOJ could kill Sprint/T-Mobile deal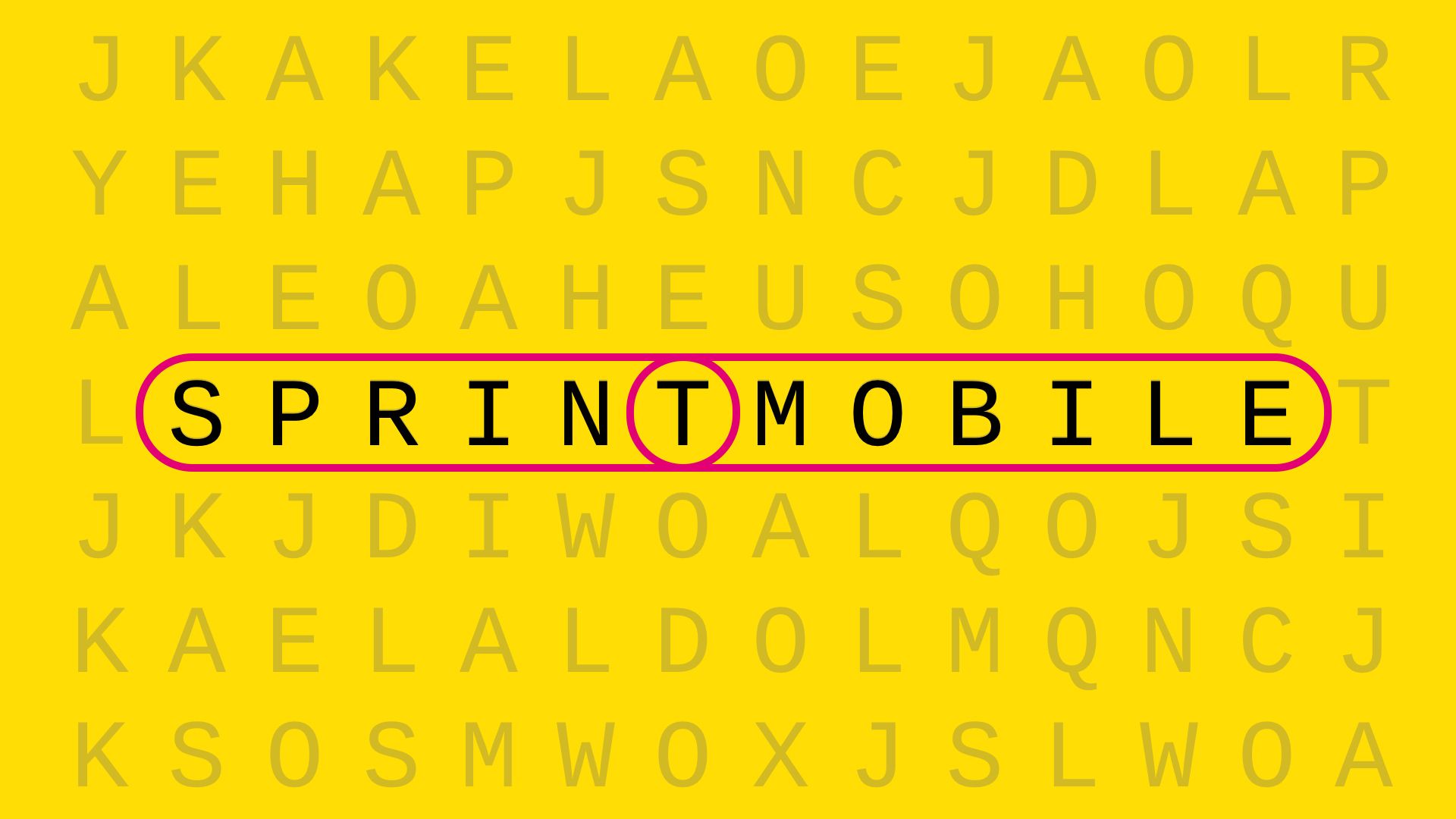 A potential split may be forming between federal regulators on whether to approve T-Mobile's $26.5 billion purchase of Sprint, Axios David McCabe writes.
Why it matters: Despite a host of concessions offered by the companies that won over FCC Chairman Ajit Pai, the fate of the deal hinges on the competition questions that reportedly continue to dog the deal at the DOJ.
Details: T-Mobile has pledged not to raise prices for three years after the merger, build out its 5G network in a way that benefits rural communities and sell off Sprint's Boost Mobile prepaid wireless service.
Be smart: Calls to break up Big Tech continue, with several Democratic presidential candidates now making it part of their 2020 pitch.
Go deeper: McCabe has a great story on how Google is defending its search dominance to regulators.
6. Dems' digital comeback
Democrats — led by Joe Biden and Kamala Harris — are catching up to President Trump on online advertising spend on Google and Facebook.
Between the lines: Digital ad spending now allows campaigns to build up their lists early for fundraising down the road, and it allows them to test which messages resonate with different potential voters before targeting them with more expensive outreach, like television ads.
According to FCC filings, only former Maryland Rep. John Delaney has even begun reserving local broadcast television spots in key swing states, like New Hampshire and Iowa.
7. Bullying the refs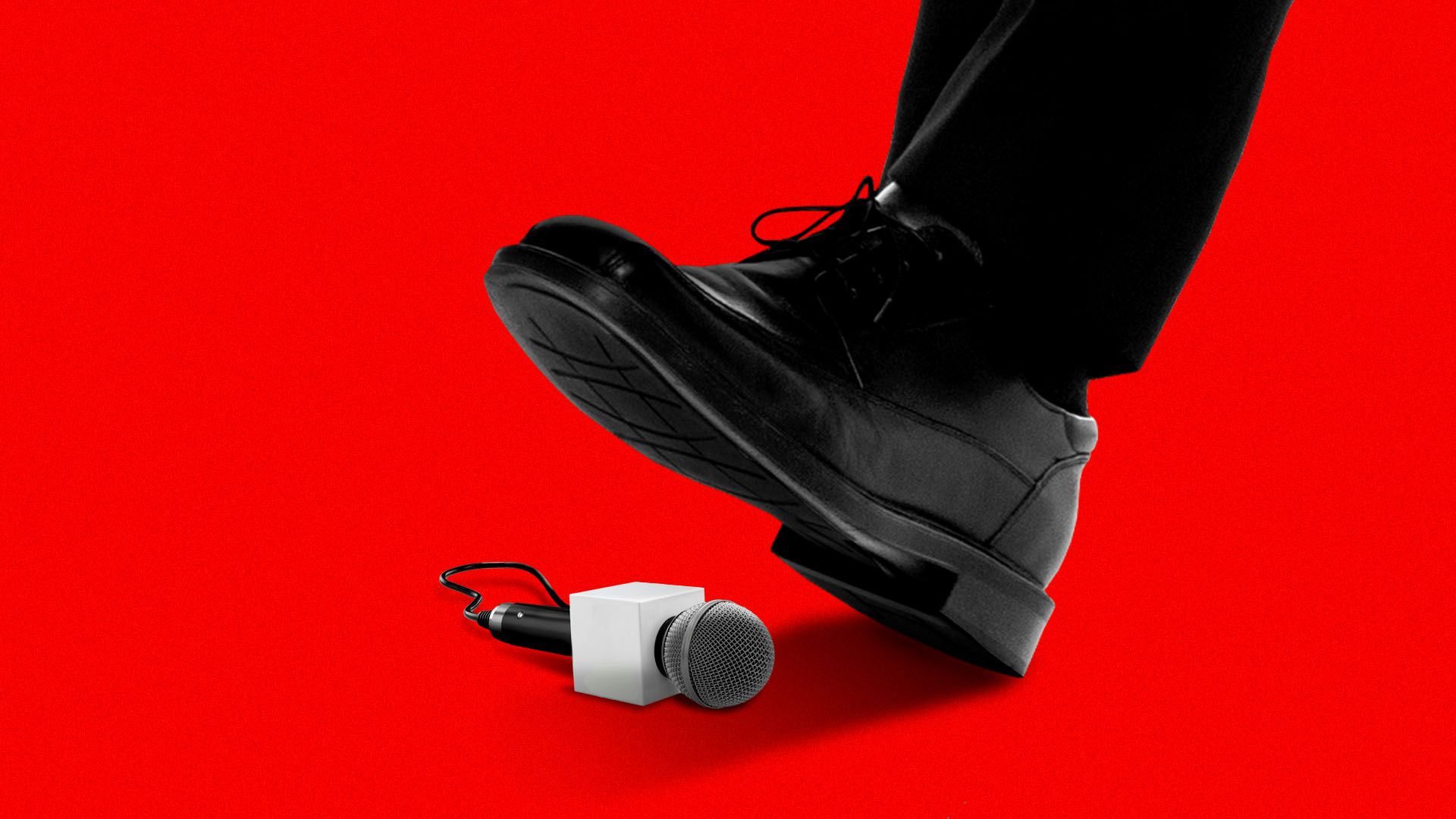 President Trump has a penchant for ganging up on the "mainstream media," but lately his attacks have spread to ganging up on any information gatekeeper — from Big Tech platforms to newscasters on his favorite network.
Why it matters: Trump has spent years shooting the messenger, but as his presidency rolls on, so do his grievances against any information platform that may, at some point, work against his interests.
8. 1 fun thing: AI learns to write headlines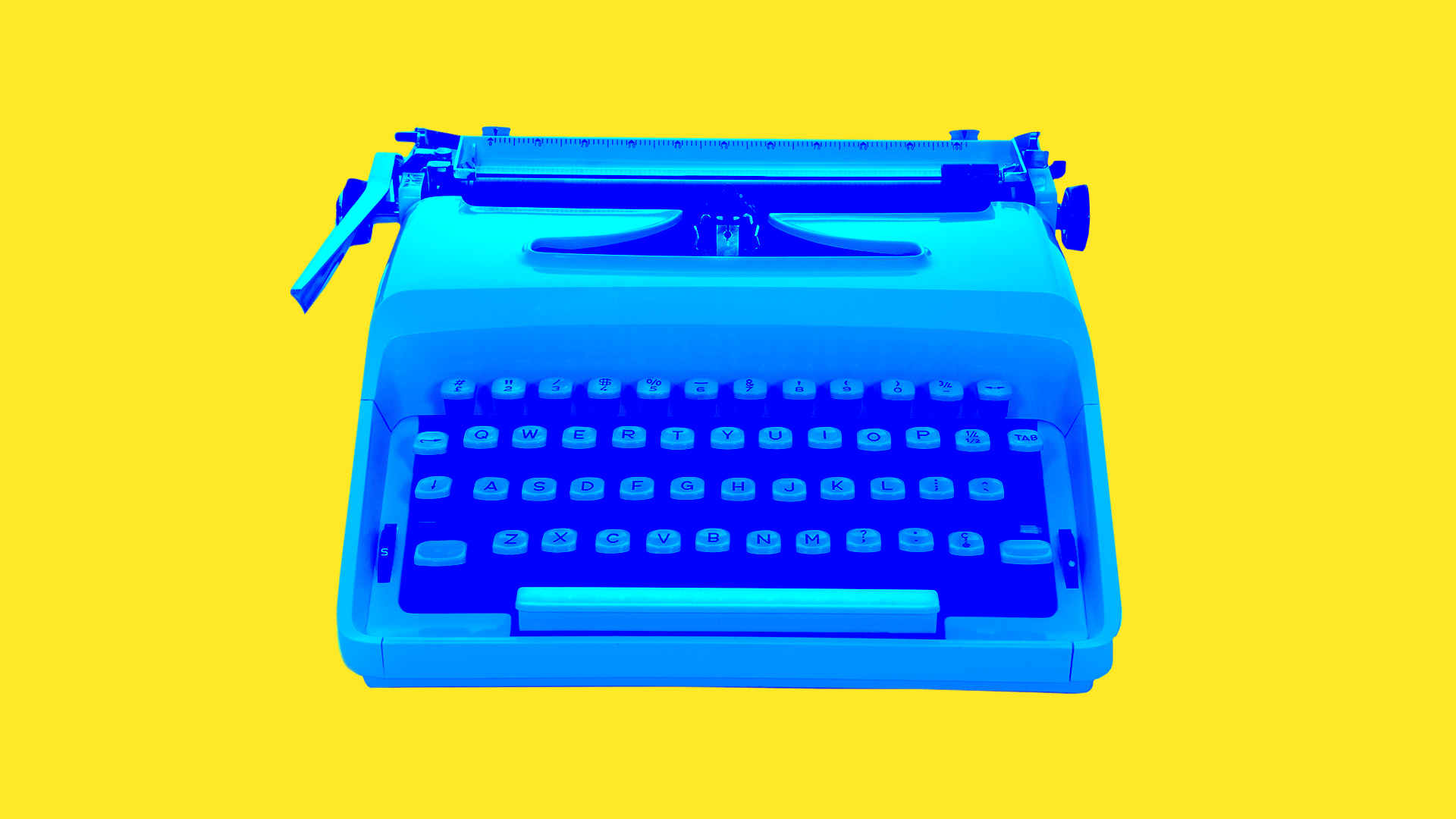 AI headline writers can now nearly instantly generate titles that outshine even some human-made ones, Axios' Kaveh Waddell writes.
Details: Primer, an AI company, built a tool to do this. Its system read more than 1 million news articles and their headlines — but only articles where the headline was made up entirely of words found in the story.
Once trained, it can read a new article and string together the best possible series of words to turn into a headline, according to Primer.