Axios Media Trends
March 26, 2019
Thanks for subscribing to Media Trends. Tell friends to follow along by signing up here. Keep up with the latest news by getting our breaking news alerts.
Situational awareness: Spotify is acquiring Parcast, a podcast studio that focuses on true crime and mysteries.
The deal comes on the heels of Spotify's acquisitions of Gimlet and Anchor. Spotify has suggested that it intends to spend $500 million to bolster its podcast business.
Happening today: The 2nd Circuit Court of Appeals in New York will hear a case against President Trump for blocking people on Twitter. The outcome could set an important precedent on whether public officials can block people from their official accounts. Go deeper.
1 big thing: Apple's media debut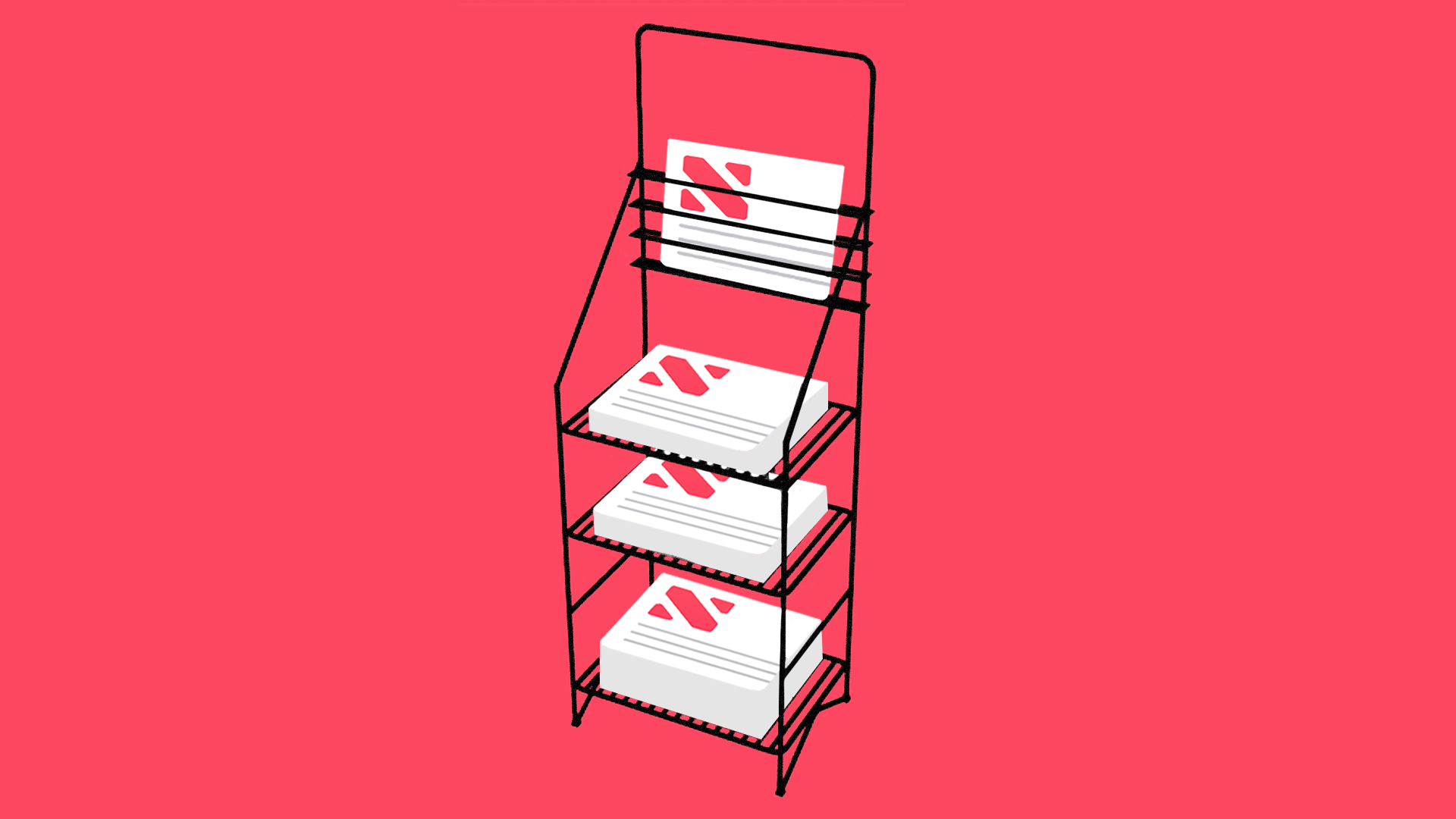 Apple paraded some of Hollywood's biggest stars on stage Monday to unveil its master plan to take on the media business.
But for what was supposed to be Apple's big coming-out party, the company left some basic questions unanswered.
Details: The cornerstone of Apple's big media reveal — Apple TV — ended up being the least fleshed out.
Apple never revealed any specifics about what its Apple TV app will cost.
The company invited Hollywood A-listers like Oprah Winfrey and Steven Spielberg to tout their upcoming original programming deals, but details and video clips of the content were scant.
Apple unveiled a new subscription gaming service called Arcade, which it said will be available in 150 countries and regions in the fall. Prices weren't disclosed.
Yes, but: Apple did provide a lot more details around Apple News Plus, its news service that was built on the back of "Texture," an app it acquired last year that's been dubbed the "Netflix of magazines."
Apple confirmed that Apple News+ will cost $9.99 monthly, with family sharing. It will be free for the first month, and will be available in the U.S. and Canada.
It also announced partnerships with a handful of news publishers, including theSkimm, the Wall Street Journal, Vox, Vulture, The Cut, TechCrunch, and Grub Street, and said that 300 magazine publishers are on board with the service.
The product will include advertising, but Apple says the service won't let advertisers track its users to target ads. Apple will let publishers keep 100% of the ad revenue for ads they sell against their content. If they chose not to sell ads, Apple will let publishers keep a large portion of the ad revenue Apple sells against their content.
Apple said it will rely on editors to evaluate news sources and articles. It will program algorithms to prioritize real engagement — like time spent with pieces — over clickbait headlines that lure people in but don't leave them better informed.
The big question: There's still a lot of confusion about what incentive media companies have to be a part of Apple's subscription services, since Apple takes a cut of revenue that those companies would make selling subscriptions on their own.
For some media companies, like magazines and cable channels, the answer is easy: It's hard to sell subscriptions on your own. For others, like big national news companies, the calculation is trickier.
Be smart: The Wall Street Journal has become the test example of how to toe that line. It's giving away its content for much less money via Apple News Plus, but will reportedly be giving Plus subscribers access to only three days of its content archive.
Go deeper: Read the full story by Kia Kokalitcheva and me.
Bonus: The big Apple picture
Apple's genius under Steve Jobs lay in focusing on a very small number of unique products, but its new offerings are scattershot additions to already crowded media marketplaces, Axios' Scott Rosenberg reports.
📰

Apple News+ (News and magazine subscription service)

💵

Apple Pay (Apple Pay is expanding, coming to U.S. cities for public transit)

💳

Apple Card (A new titanium credit card that uses Apple Pay)

🎮

Apple Arcade (Gaming subscription service)
📺 Apple TV (A la carte TV subscription service)
🎬 Apple TV+ (TV service with original programming)
Be smart: In the Jobs era, Apple made a point of not announcing products until they were ready to ship. But many of the media offerings unveiled yesterday lacked basic details on pricing, timing, and lineup — and won't be available for months.
2. Exclusive: Google funding the creation of local news sites
Google is launching the "Local Experiments Project," an effort to fund dozens of new local news websites in small cities around the country and eventually around the world.
Why it matters: Big tech companies like Google and Facebook are often blamed for the demise of the local news business model. Now, both are trying to fix the broken local news ecosystem for the sake of their audiences, which they say crave more local news.
Details: The first effort within the new project will be 'The Compass Experiment," which is a partnership between Google and McClatchy to launch 3 new, digital-only local news operations on multiple platforms.
McClatchy will maintain sole editorial control and ownership of the content and Google will have no input or involvement in any editorial efforts or decision-making.
It will choose 3 cities that are less than a half million people for the site launches. It hasn't announced any hiring plans, but people familiar with the efforts say there will eventually be people on the ground in those cities.
Google will spend "many millions of dollars" on this overall, per Google New VP Richard Gingras, but there's no requirement in any of the experiments that the news partners use Google advertising tools.
What's next: If successful, Google may expand its tools and services to enable others to launch similar sites in other places in the U.S. and around the world.
Go deeper: Read the full piece.
3. Brands as media companies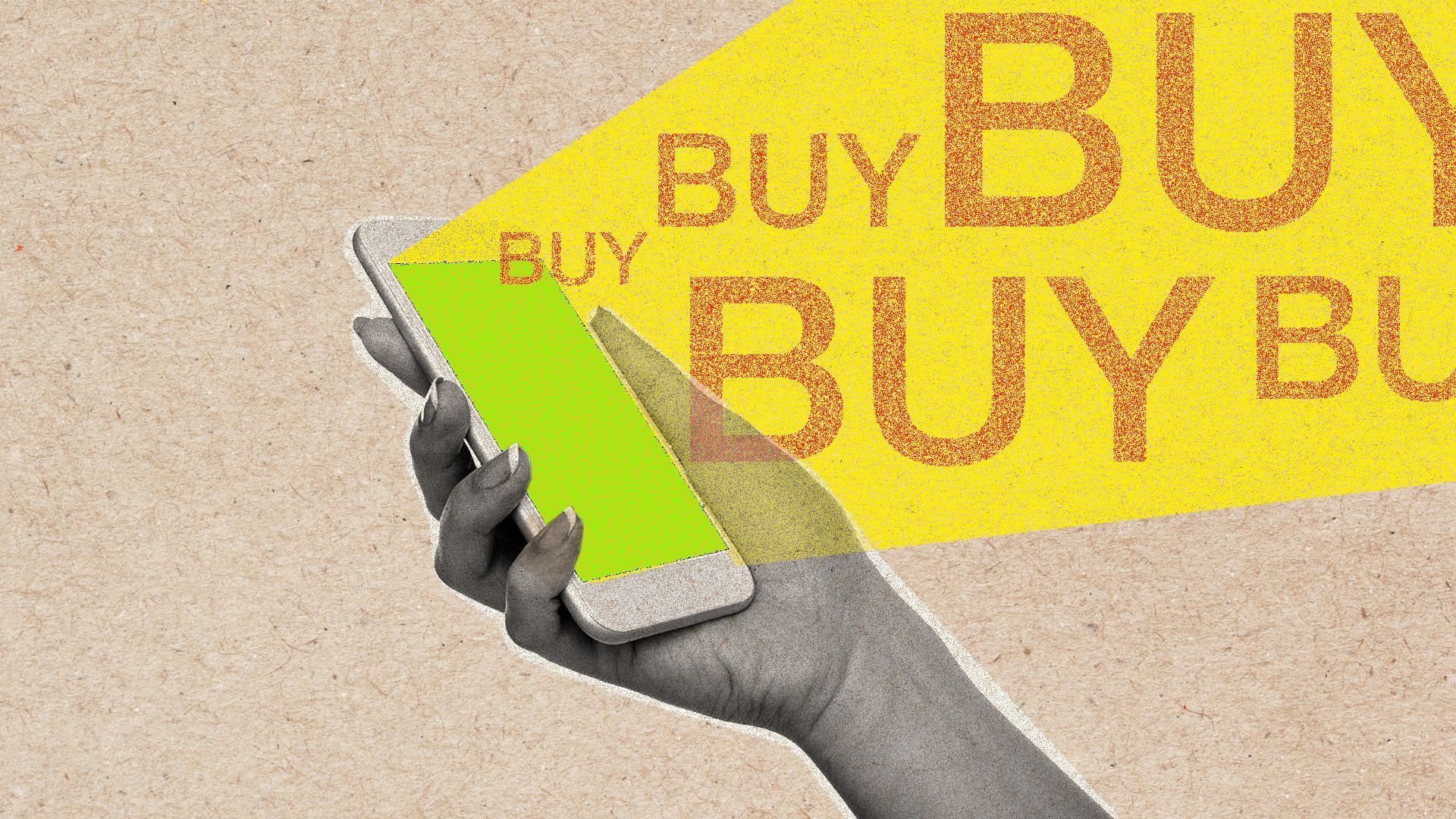 Millennial-based financial services company Robinhood made its first-ever acquisition yesterday, purchasing MarketSnacks, a media company that produces a daily financial news podcast and newsletter.
Why it matters: It's never been a harder time for brands to reach distracted consumers with organic marketing. As a result, companies are launching their own media services to communicate more effectively to customers.
The bottom line: Robinhood wasn't the first company with this idea and it certainly won't be the last. But it has done something we haven't seen in a while — it's acquired an existing news company as a brand, instead of building its own.
4. Measuring Mueller
Since the start of the year, web traffic around articles related to Robert Mueller, the Mueller probe, etc., averaged roughly 15 million page views per day, according to traffic analytics company Chartbeat.
In the days leading up to and during the release of the report, web traffic to those articles shot upwards of 63 million page views per day.
The big picture: While the probe was newsworthy (it resulted in 37 criminal indictments on nearly 200 criminal accounts), some pundits argue that the media was too hysterical in how it presented the situation over the past 2 years,
leading viewers to believe that something explosive would almost certainly be uncovered.
Others say that without knowing the full details of the report (other than that Mueller didn't recommend any further criminal indictments), it's too soon to say whether the media's coverage was over-hyped.
What's next ... déjà vu: News outlets covering Rep. Alexandria Ocasio-Cortez are experiencing something similar to the "Trump Bump," as she attracts TV ratings and web traffic, Bloomberg's Gerry Smith reports.
5. Pinterest goes public
Pinterest, the social bookmarking platform, on Friday filed for an IPO that should result in its shares being traded next month on the New York Stock Exchange.
The company reports a $63 million net loss on $756 million in revenue for 2018, compared to a $130 million net loss on $473 million in revenue for 2017.
Between the lines: Pinterest will be going public just after Instagram introduced an in-app e-commerce feature. This doesn't go at the heart of Pinterest's business, which is more about promoted pins than its "shop the look" pins, but it is a bit reminiscent of how Instagram introduced its Stories feature as Snap was gearing up for its own IPO.
Snapchat and Pinterest, launched just a year apart, have been on similar ad trajectories. Both have tried to convince investors that their ad business is ripe for growth ahead of their respective IPOs. 
Yes, and: Marketers say they've seen a significant drop in Pinterest ad rates due to increased competition in its ad auction.
Go deeper: Read the full story from Dan Primack and me.
6. First look: Why "The View" passed on Gayle King
Barbara Walters feared hiring Gayle King as a moderator for "The View" in 2007 because she worried King's good friend Oprah Winfrey would somehow "hijack" the show, according to an excerpt from the soon-to-be published book "Ladies Who Punch: The Explosive Inside Story of 'The View','" by Variety's New York bureau chief Ramin Setoodeh.
The bottom line: "The thing that made King famous — her connection to Oprah — also worked against her with 'The View,'" Setoodeh writes. "Barbara worried that Oprah might try to somehow hijack 'The View,' leading to another ugly turf war after Rosie O'Donnell."    
7. ICYMI
8. 1 parenting thing: Digital grounding
A majority of parents in the U.S. say they resort to "digital grounding," or taking away their child's phone or internet as punishment for bad behavior, according to a new report from Pew Research Center.
Why it matters: Per Axios' Scott Rosenberg: "Since many parents use digital devices to pacify their children 'digital grounding' can be a double-edged sword. Take away the device and suddenly you have to deal with the kid again."