Axios Media Trends
April 16, 2019
Thanks for subscribing to Media Trends. Tell friends to follow along by signing up here.
1 big thing: The theme park of streaming services
Disney's long-awaited plan to bring it into the 21st century is finally beginning to reveal itself.
The big picture: Its acquisition of AT&T's minority stake in Hulu shows that the entertainment giant is more invested in bundling its services as an attractive alternative to Netflix, rather than building a standalone Netflix killer.
Between the lines:
In a must-read piece for Vulture, Josef Adalian argues that Disney's plan is to use Disney+ as a gateway to create other streaming destinations that may one day cater to different types of audiences around the world.
This, Adalian argues, is not too far off to the theme park model Disney uses to showcase its mega-franchises, like Pixar, Marvel and Star Wars.
Hulu, of course, would be one of those destinations, as would be its sports subscription bundle ESPN+, and its Indian streaming behemoth Hotstar.
The company said last week that it might sell Hulu as a part of a bundled service with Disney+ and ESPN+.
AT&T said Monday that it's selling its minority stake of Hulu into Hulu's streaming video joint venture, giving Disney a total of 66% ownership of Hulu and Comcast/NBCUniversal 33%.
Be smart: Pricing matters, and analysts are bullish on Disney's $7 monthly bill.
BTIG Analyst Rich Greenfield explains in a note to clients that Disney's price points look attractive compared to some of its premium cable counterparts, like Showtime and Cinemax.
As for WarnerMedia's pricing plans: "Even if we can justify HBO's existing premium price point of $14.99, with Disney+ in the marketplace at just $6.99, it would appear to make the launch of a premium to HBO-priced WarnerMediaFlix service challenging," Greenfield writes.
Yes, but: For now, it's worth noting that everyone is losing money in the streaming wars.
A recent analysis from MoffettNathanson projects that Disney won't start making money off Hulu until 2023, and it won't make money off of its other services by then either.
Netflix raised its long-term debt last year by another $2 billion.
AT&T says it will use the proceeds from the Hulu transaction to reduce some of its massive debt load that it incurred from the Time Warner deal last year.
Disney told investors it thinks it can get 60 to 90 million global subscribers in the next five years. That's still a far cry from Netflix's 139 million global subscribers, and the company projects that it brought in another 9 million last quarter.
The bottom line... Via Adalian: "People need to stop thinking of the streaming wars as a zero-sum game — but it will have some serious and legit competition among folks who want to cut the cord and programming costs."
2. The end of appointment TV
'Game of Thrones' Season 8 premiere Sunday drew a massive 17.4 million viewers, according to HBO, beating out the show's previous record of 16.9 million viewers for the show's finale episode of its seventh season.
Why it matters: One of the last remaining shows that kept appointment TV viewing culture alive is nearing its end.
Now that HBO is being rolled up into the core of AT&T's streaming strategy, it's unclear how AT&T will roll out its programming schedule.
And we still don't know Disney's release strategy, although reports began to pop Monday that "The Mandalorian," a space-drama series being created for Disney+, will be released weekly starting in November
The bottom line: Thrones fans waited nearly two years for the show's season finale. It remains to be seen if HBO, under its new corporate AT&T structure, will be able to create that type of anticipation again for WarnerMedia's streaming service.
3. The ad tech bubble is about to burst
At first look, the ad tech industry, and the related mar tech and data broker industries, look like they're doing fairly well. Most stocks for major publicly-traded firms were up in Q1 of this year, and some by a lot.
Yes, but: The recent collapse of Sizmek, one of the biggest demand side ad platforms, suggests that the positive momentum that these companies appear to have behind them could be challenged by a money bubble that's about to burst.
" There's a perfect storm brewing. In the next 12-15 months, we're going to see more dominos fall. Eventually we will have maximized the elasticity of the market to sustain this and you'll see other companies go down."
— Dave Morgan, CEO and founder of Simulmedia
The big picture: Sizmek's bankruptcy declaration last month highlighted the financial instability of the ad tech supply chain.
Publishers on the supply-ad of the ad ecosystem have long been floating the debts of demand-side vendors like Sizmek on a monthly basis. '
If those vendors default on their debts, it could leave publishers out to dry for millions of dollars, and erode trust in the system between buyers and sellers.
Go deeper: Read my full piece in the Axios stream.
4. Hollywood at a standstill
There is still no sign of relief in Hollywood, where writers have waged war against talent agents for what they say is unfair representation.
Why it matters: Without a deal between the two groups, Hollywood is stuck in a messy limbo that could leave thousands of writers without work and could put hundreds of studio projects on hold.
Details: Writers Guild of America told its 13,000 members to fire their talent agents at midnight last Saturday, unless their agents sign a new "Code of Conduct" agreement that promises they will do away with packaging fees and their stakes in production companies. (Writers think those new business ventures create a conflict of interest for talent agents.)
How it's playing out: Most of the Guild's writers agree with the Code of Conduct, but most of the agents who represent them don't, leaving many writers without representation.
Yes, but: Even for the agents that have signed the code, Deadline reports that they aren't getting calls from writers looking for representation.
The bottom line: The hope was that the two sides would come up with a compromise before the current negotiations expired last Friday. Writers like Stephen King have already expressed their frustration with the situation.
5. Trump's 2020 plan: Target seniors on Facebook
The Trump campaign is spending 44% of its Facebook ad budget to target users who are over 65 years old, as opposed to Democratic candidates who are only spending 27% of their budget on that demographic, according to data given to Axios exclusively from Billy Pulpit Interactive. 
Why it matters: In the wake of huge 2018 Democratic gains among young voters, older voters will be even more critical to Trump's strategy in 2020. 
Be smart: The Facebook algorithm will usually optimize ads towards younger voters who are easier to reach, which reinforces the Trump campaign's commitment to consolidate its base with older voters.
Go deeper: See the full ad-targeting breakdown.
6. Google's next big ad play: Maps and directions
Google has begun building out next phase of its advertising business around its ability to track users' location in real-time. 
Driving the news: The company has begun publicly talking about its next big money-maker: Maps.
It told Ad Age last week, "We want to be able to highlight things that are around you and surface them nearby to you in a way that's not disrupting your experience."
Between the lines: It's also beefing up the ads that it will serve via its real-time directions app Waze, which said last month it is teaming with ad giant WPP (via its ad-buying arm GroupM) to help it develop new ad formats.
In a pitch deck revealed to Digiday last month, the company said it would sell ads that try to convince drivers to alter their routes by using things like "branded pins" that would guide drivers to nearby stores or restaurants.
Yes, but: "Scale and location is not just about real-time, it's about receptivity," says Andrew Essex, CEO of Plan A and and author of "The End of Advertising."
For this reason, the out-of-home (billboard) industry has been able to champion real-time, location-based advertising as it moves into mobile ad-serving partnerships. These companies have for years used real-time location data to serve users ads that mimic the ones they see on billboards or subway posters.
7. Fake news "war rooms" struggling in two major democracies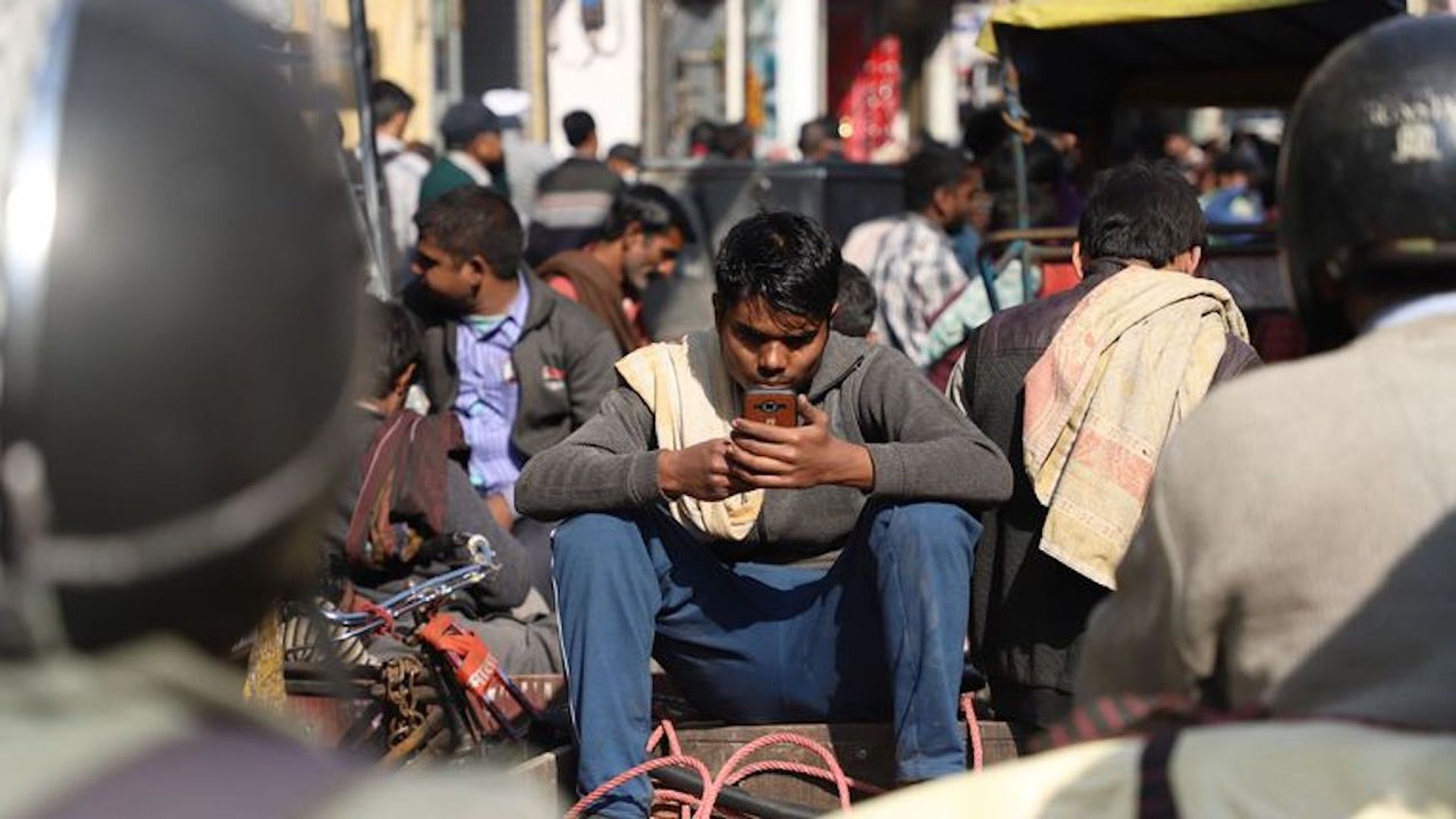 Swelling nationalism and religious tensions are coloring two of the world's largest democratic exercises, in India and Indonesia, thanks in part to incendiary misinformation proliferating on social media.
The big picture: Both countries have among the largest populations of social media users on the planet, and cheap smartphones mean more people are being connected every day.
"War rooms" have been set up by regulators and tech firms in both countries, but so far, policymakers fear the war is still being lost. As a result, leaders in both companies are proposing tighter content measures.
Yes, but: Experts worry that policies nominally intended to weed out fake news could actually lead to restrictions on free speech.
8. Bonus stuff
"Mayor Pete" has posted a design tool kit on his website that lets supporters create their own signs, social media profiles or merchandise to support his campaign. Try it.
Vox Media has acquired Epic Magazine, per The Hollywood Reporter. It's reorganizing its entertainment teams, including its podcast unit, under a new studios division that will be led by Vox Media President Marty Moe.
9. 1 fun thing: TikTok sensation storms country charts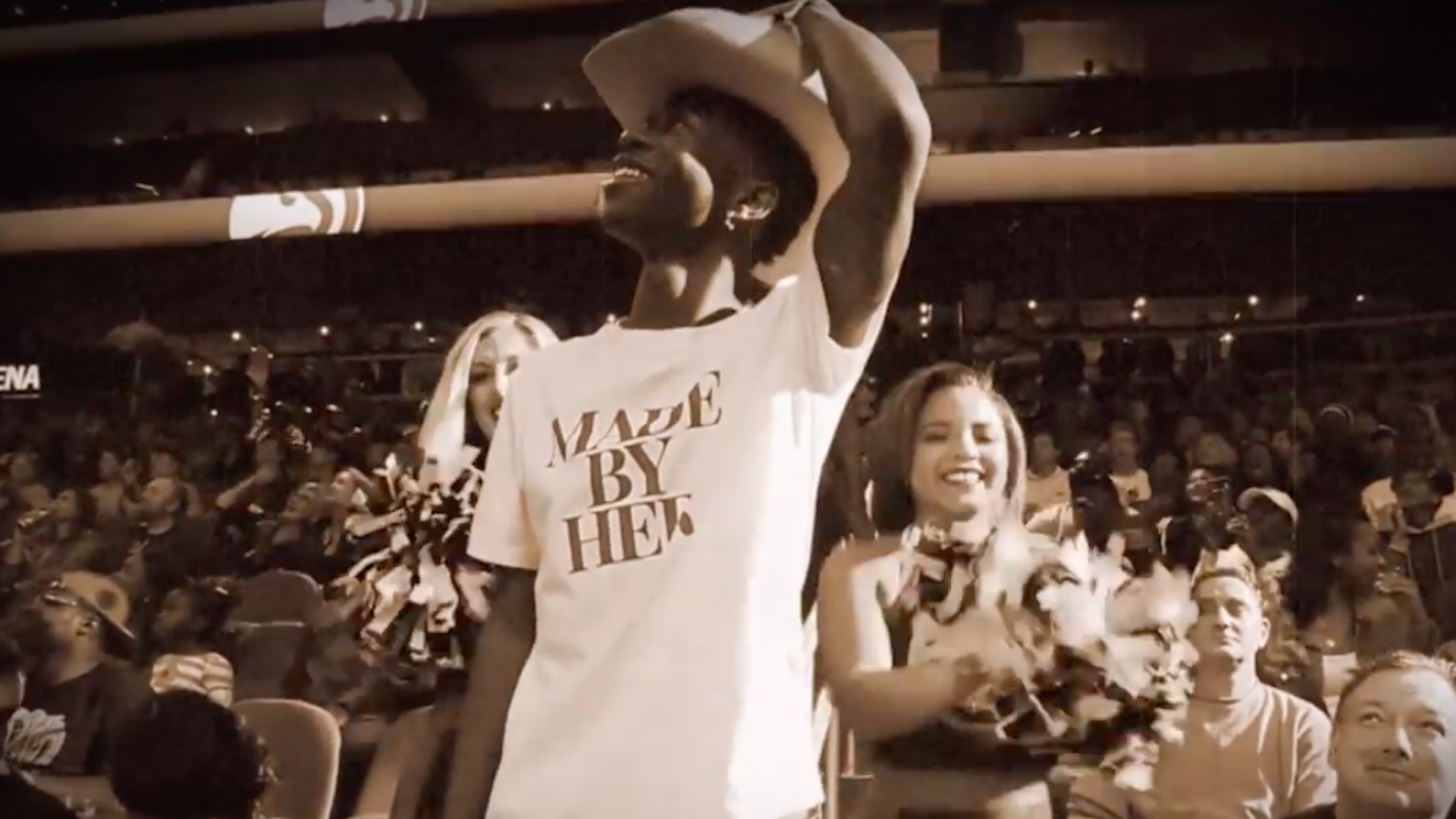 Twenty-year-old social media star-turned-rapper Lil Nas X has turned country music on its head.
The Atlanta-based star hit the top of the Billboard 100 chart last week for his controversial hit "Old Town Road" after it became the subject of a viral video challenge on up-and-coming karaoke app, TikTok.
Why it matters: Lil Nas X inadvertently set off a country music crisis when his song first appeared on the Billboard Hot Country last month. Nashville elites denounced his placement on the list, prompting a social media firestorm around who and what should be considered "country music."
The catch: The debate picked up so much steam that it actually pushed the song from the #15 slot on the Billboard 100 to #1 in a matter of weeks.