Axios Markets
September 25, 2023
⚔️ It's Monday. Another battle between bulls and bears awaits. Once more unto the breach!
Today's newsletter is 799 words, 3 minutes.
1 big thing: Higher rates, lower stocks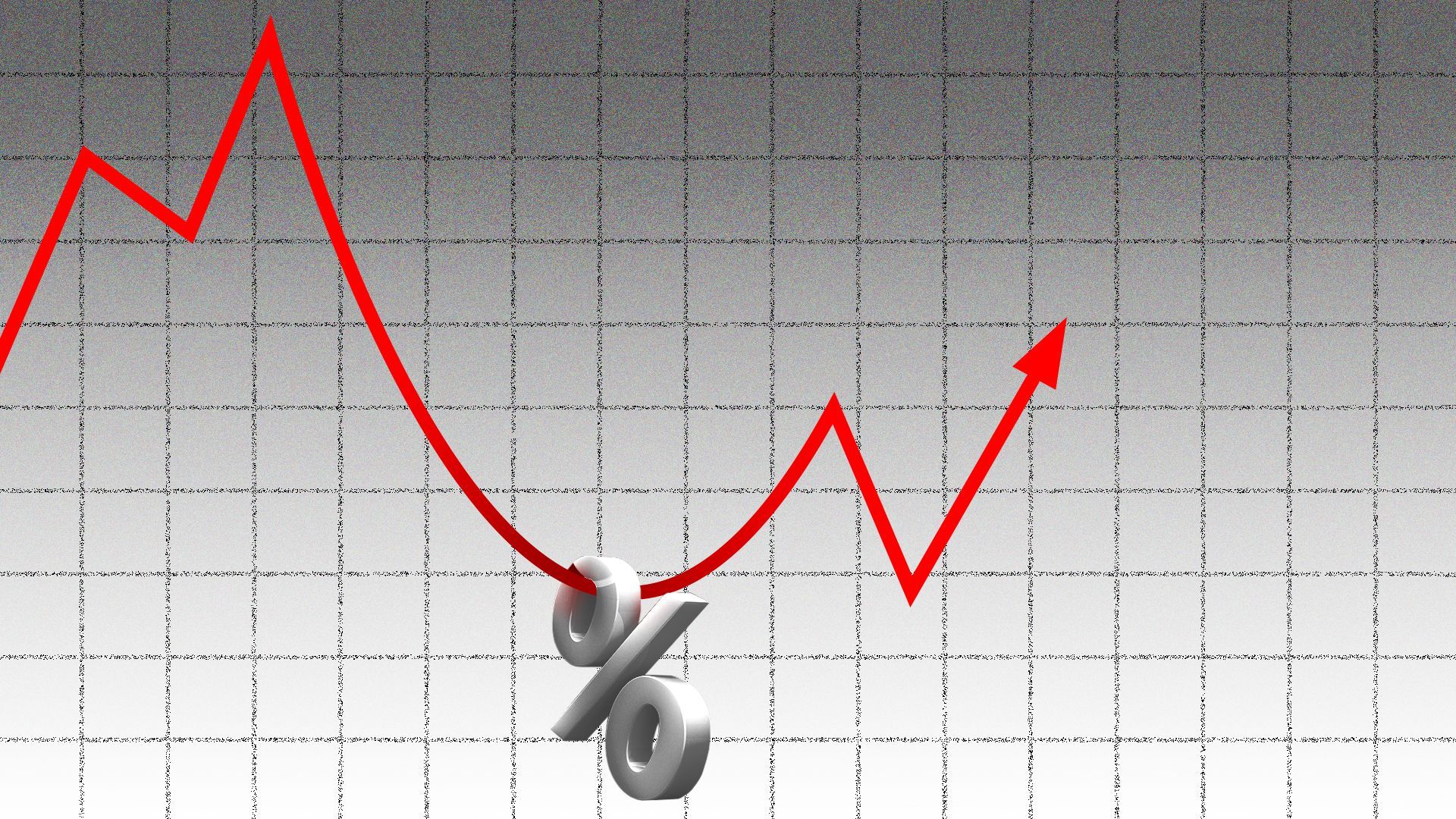 Investors are coming around to the idea that high-interest rates will stick around for longer than they previously thought — which helps explain the stock market's recent reversal, Matt writes.
Why it matters: As we've written about a ton over the past two years, rates play a huge but often unseen role in determining stock market prices.
Long story short, when rates rise, they pull down the value of stocks in lots of investor models.
High rates make risk-free assets like Treasuries look a lot more attractive, relative to stocks — and that lures money out of the stock market.
What they're saying: "US equities [are] unlikely to reach new highs" any time soon, wrote JPMorgan analysts in a note last week, summarizing the common views expressed at a recent investment conference. They cited the increasing investor interest in "cash and high-yielding, high-quality short duration fixed income."
And BofA Global analysts, noting the large flow of money into short-term, cash-like investments, described investors as "cautious" and willing to be "paid to wait" in cash until the market decides its next move.
State of play: The Federal Reserve last week threw cold water on investor hopes that it'll cut rates soon.
In response, 10-year Treasury note yields jumped to a new 16-year high of nearly 4.50%.
And as you might expect, the S&P suffered — see the chart below.
With one week left in September, the index is on track for its worst month.
Zoom out: This year's once robust rally — which lots of people were saying had all the earmarks of a new bull market — has really lost momentum.
💭 Matt's thought bubble: If stocks keep stalling (or falling), I'd expect investors to avail themselves of other attractive places to stash cash while they wait for a good reason to take stock market risk.
The bottom line: As markets adjust to high rates, no one seems very confident in where the stock market goes from here.
3. Rally looks less bullish
This year's stock market rally — which some saw as the start of a new bull run— is really sputtering.
State of play: After being up nearly 20% for the year in early August, gains are now down to less than 13% for the S&P 500.
The bottom line: It could be worse, but it used to be better.
4. Catch up quick
5. The continuing allure of the 4-day workweek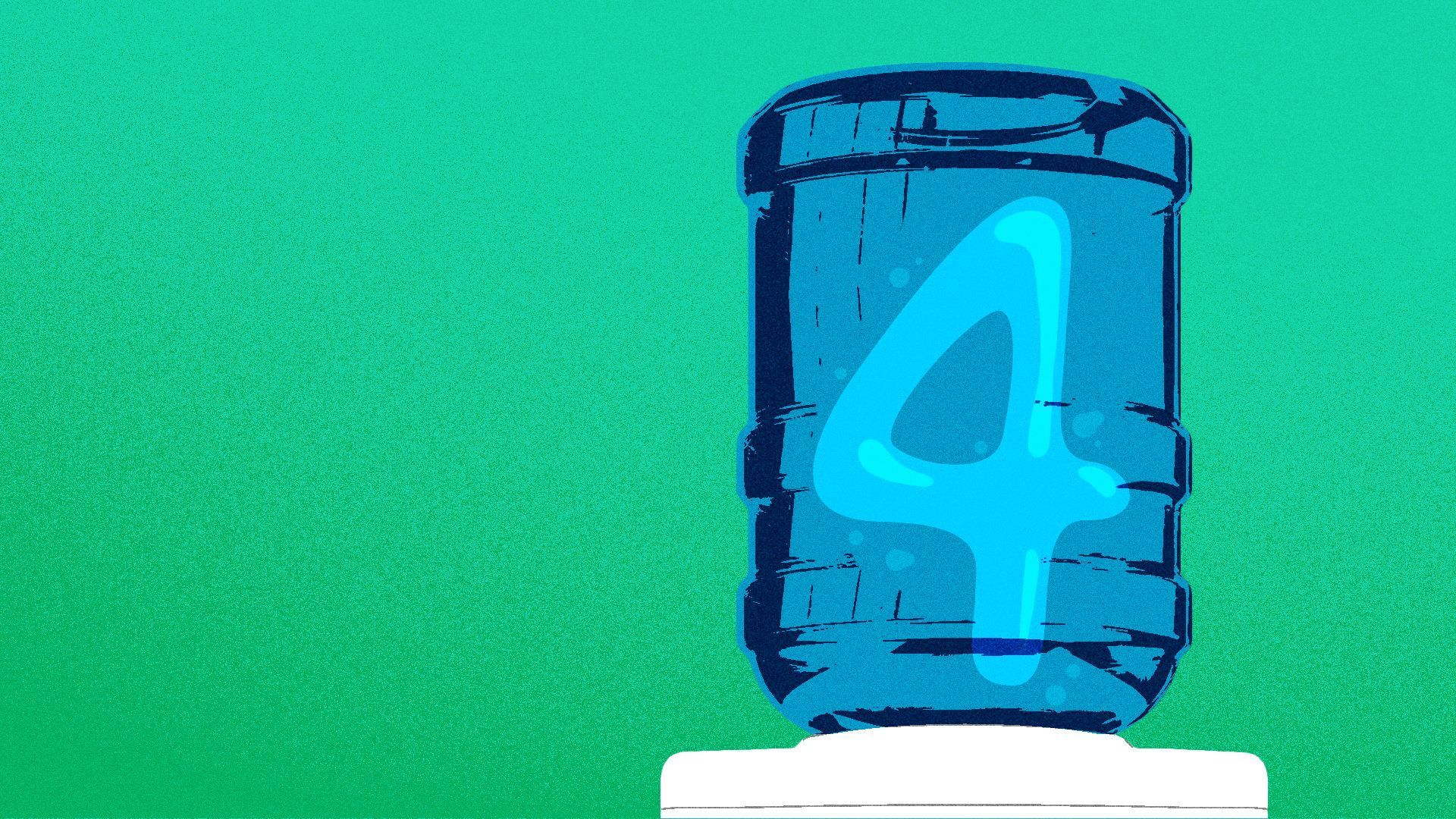 Most of the demands that the striking autoworkers are making look pretty typical — like better pay and benefits. But one stands out: The union is asking for a four-day workweek.
Why it matters: The four-day workweek has gotten a lot of buzz over the past few years among the desk-jockey class, but the UAW's putting it on the map for hourly workers, too, Emily writes.
How it works: The idea is workers would put in a 32-hour week and get paid for 40 hours — plus anything clocked over the 32-hour limit would count as overtime.
A shorter workweek could help these workers transition from building gas-powered vehicles to electric, Sharon Block, a professor at Harvard Law School, told Marketplace.
It takes less time to assemble electric vehicles, she noted. So, workers who make the transition, under a four-day rubric, wouldn't necessarily see their pay take a hit.
Reality check: Most observers don't think this proposal has a shot. Other demands are a higher priority.
Plus: Hourly workers, outside the auto industry, are often fighting for more hours — since some employers seek to keep workers under certain thresholds for benefits.
Zoom out: Still, the fact that the ask is on the table is yet another indicator of how work culture has shifted radically in the U.S. over the past few years.
Quiet quitting, bare minimum Mondays, putting in 85% instead of 100% — they all point to a growing sense that the hustle culture isn't all it's cracked up to be and there's more to life than work.
The bottom line: Unions were instrumental in the push for other benefits once viewed as outrageous, like weekends off, overtime pay, and employer-provided health benefits. In fact, the reason we have a five-day workweek is because of the auto industry — Henry Ford started it.
At a time when the wind is at labor's back in the U.S., it makes sense that unions would try to move forward again.
Was this email forwarded to you? Subscribe here.
Today's Axios Markets was edited by Kate Marino and copy edited by Mickey Meece.