Axios Markets
December 07, 2022
🏃🏻‍♀️ It's a busy December week. Let's go!
Today we've got 1,184 words, an 4.5 minute read.
1 big thing: The U.S. chip boom is just beginning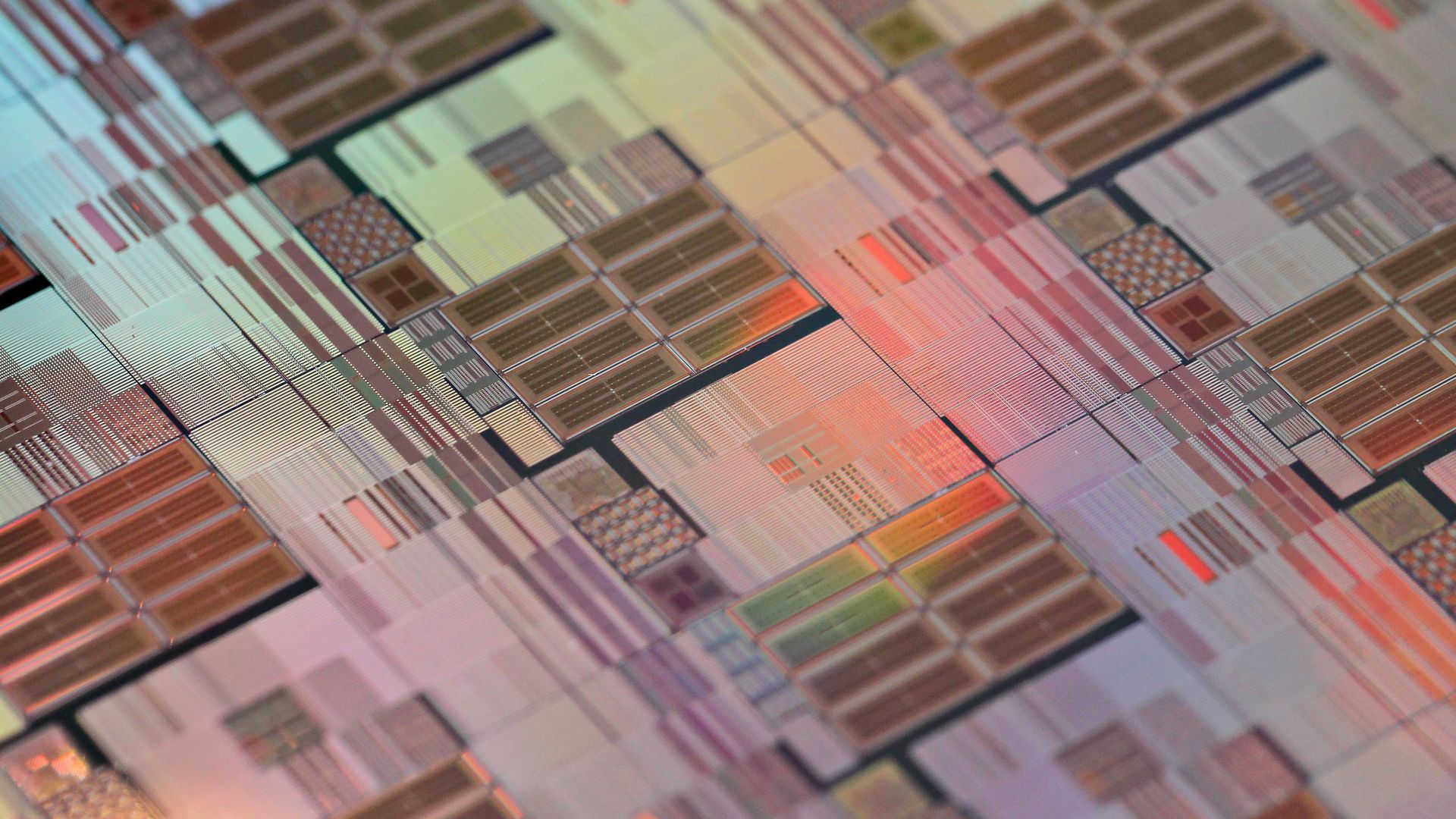 Chip giant Taiwan Semiconductor Manufacturing Co.'s decision to triple its investment in Arizona is part of a push to re-shore key inputs for the American economy, Matt writes.
Driving the news: President Biden traveled to TSMC's Arizona plant yesterday to bask in the glow of the announcement. The company — which by some measures manufactures over half the world's chips — said it now plans to spend about $40 billion there.
TSMC says the plants will create over 10,000 high-paying jobs.
"American manufacturing is back, folks," President Biden said, during his visit.
The big picture: The last few years of economic disarray — high inflation, Russia's war on Ukraine, trade and technology tensions with China — upended the system of globalization that emerged after the Cold War.
That network required that people, commodities, capital and goods could — and would — always flow easily across borders.
But the onset of COVID generated a series of scrambles for essentials — first masks and vaccines, then semiconductors, and now oil and gas — that blurred the line between economic and national security.
State of play: The disorder also highlighted the importance of developing domestic production of cutting-edge semiconductors, now sourced from a Taiwan that finds itself increasingly imperiled by an aggressive China.
The $280 billion Chips and Science Act of 2022 — signed into law in August — includes $52 billion in subsidies to coax companies into building production plants in the U.S.
Corporations have been receptive, in part because Russia's invasion of Ukraine and China's response to Speaker Nancy Pelosi's visit this year "have really hammered home the fact that there is no guarantee of peace in the Taiwan Straits going forward," says Chris Miller, a Tufts University history professor and author of "Chip War: The Fight for the World's Most Critical Technology."
Context: TSMC's announcement is the latest in a string of high-profile investment plans from computer chip companies in American plants.
In early 2022, Intel announced it would spend $20 billion on a new chip plant near Columbus, Ohio, and has plans to spend a similar amount building out plants in Arizona.
Samsung Electronics says it could follow a previously announced $17 billion investment in chip production in Austin, Texas, with up to $200 billion on 11 plants in the area, according to Bloomberg.
What they're saying: The U.S. and European focus on boosting chip output, along with China's desire to lead global tech "all point to increased semiconductor capital expenditure in the coming decade," S&P Global semiconductor analysts wrote last month.
The bottom line: In the aggregate, the reshuffling of chip production along national lines could be costly as countries around the world rush to build, or rebuild, plants within their borders.
But in the U.S., it's good politics, offering plenty of photo ops for politicians at plants promising good-paying jobs that won't be outsourced to China.
2. Catch up quick
3. Bullish is back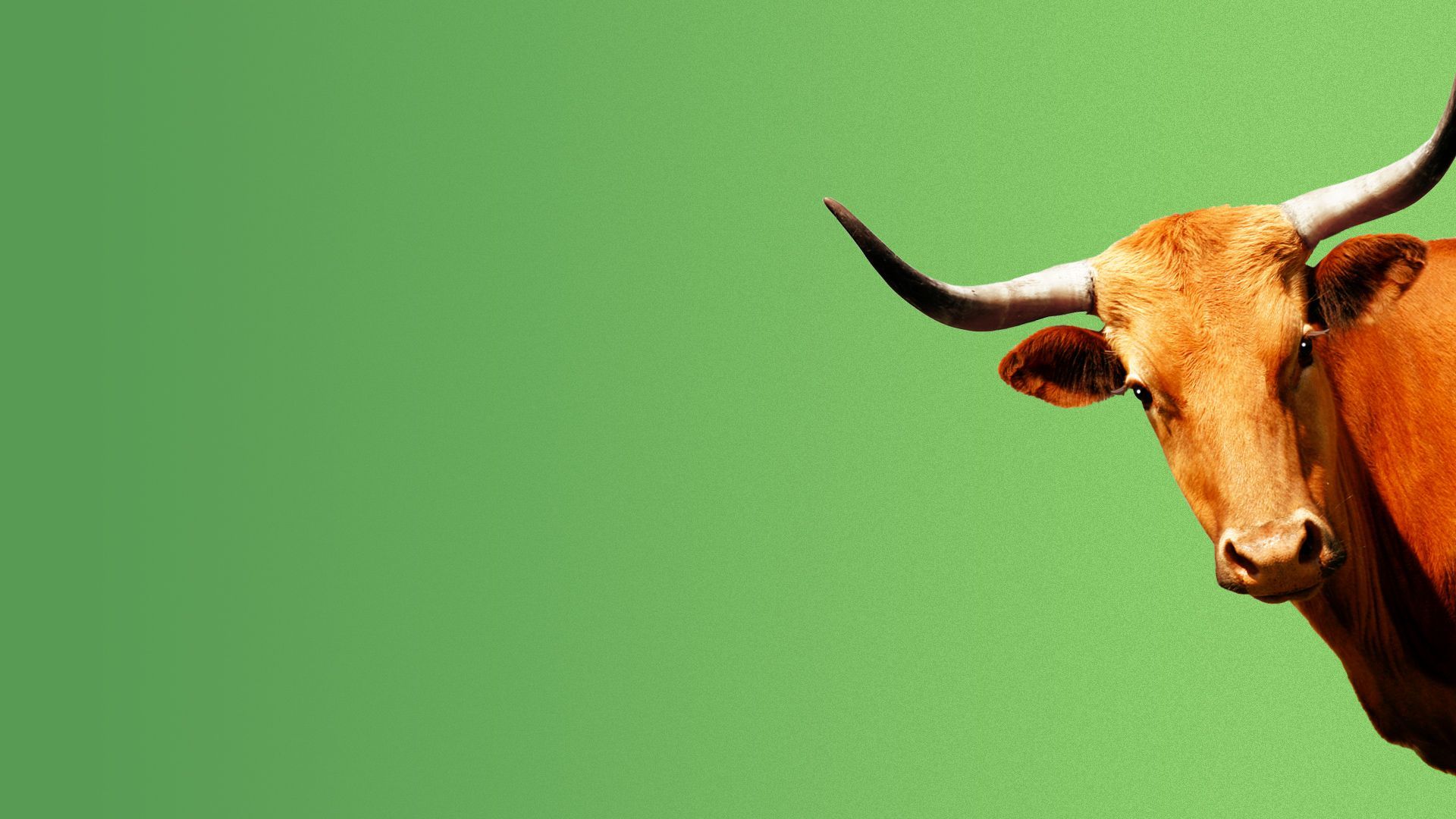 What goes down must go up. That's the message being sent by big global investors managing trillions of dollars in savings and retirement funds, Axios' Felix Salmon writes.
Why it matters: Most investors think we're either in a recession already or that one is inevitable — but that doesn't mean they're pessimistic when it comes to the markets.
By the numbers: The economic prognosis is mediocre at best. Less than 15% of U.S. investors think we're going to be able to avoid a recession, according to a new survey from Natixis.
They don't see a recession as being particularly harmful, however. More than half of global investors see a "safe landing," per the survey.
Stagflation — stagnant economic growth combined with resurgent inflation — is an even bigger risk than recession, according to the survey.
The other side: The market is not the economy, and investors are beginning to think stocks have already bottomed out. Stock market investors expect returns of about 8% next year, while bond market investors expect growth of around 7%.
There's one asset class almost no one wants to be in, however. 82% of investors believe crypto will continue to underperform in 2023.
What they're buying: A Goldman Sachs analysis of hedge funds and mutual funds with $5 trillion of assets under management shows them positioned for a bounce back. They're betting the bear market is over.
The funds are betting on so-called growth stocks that should outperform if the economy avoids a recession entirely.
The bottom line: Even if a recession arrives in 2023, that doesn't necessarily mean the market will fall.
4. Global debt report card: Not great
Debt pains are growing in lower-income nations, according to the World Bank's annual International Debt Report, out yesterday, writes Axios' Kate Marino.
Why it matters: Fiscal crises can lead to both political instability and rising poverty.
State of play: For these lower-income countries, the economic burden posed by interest payments has climbed back up to where it was in 2000 — a point at which things had gotten worrisome enough that the IMF had just created a debt forgiveness initiative.
By the numbers: Lower-income countries are now once again plowing around 10% of their export revenues into servicing external government debt — after that figure dipped below 3% in 2011, as the chart above shows.
And low-income countries' total external debt grew to 48.5% of gross national income in 2021, from 17% in 2010, the report says.
The big picture: Governments around the world loaded up on debt during the pre-COVID era of rock-bottom interest rates.
Now, refinancing is much more expensive, just as global economic growth is slowing — and weaker currencies mean the burden of their dollar-denominated debt is ballooning.
The bottom line: "The latest numbers mean that all the progress made on the debt front since the beginning of the century has been lost," says Jeremy Mark, senior fellow with think tank The Atlantic Council and a former IMF official.
"And billions of dollars that could go to infrastructure development, education, health and other badly needed public goods will instead go to creditors," he adds.
Go deeper: Sri Lanka's debt crisis matters to the world
5. 2022's media winner
Nearly every major publicly traded entertainment company has seen its stock plummet this year, except World Wrestling Entertainment, Axios' Sara Fischer writes.
The big picture: Investors are bullish on WWE as an acquisition target, especially in light of a hush money scandal that led to the retirement of the company's longtime leader and controlling shareholder Vince McMahon in July.
Between the lines: WWE just ended an investigation into alleged misconduct by McMahon, concluding that he made nearly $20 million of previously undisclosed payments, most of which went toward settling sexual misconduct claims.
But the company has had a relatively smooth leadership transition, keeping investors optimistic about its long-term growth strategy.
The bottom line: Much of WWE's revenue is tied to long-term media contracts and big events, which has helped the company dodge much of the advertising-driven headwinds plaguing other media firms.
Today's Axios Markets was edited by Kate Marino and copy edited by Lisa Hornung.