Was this email forwarded to you? Sign up here. (Today's Smart Brevity count: 1,223 words, 5 minutes.)
Situational awareness:
1 big thing: An inflection point for the market
The market's ebullient mood has soured as September comes to a close and stock traders seem to have lost the risk appetite that had been pushing equities back toward all-time highs.
Why it matters: This week will likely provide an inflection point that will drive the market through the Q3 earnings season, which picks up in mid-October, and could last through the Fed's meeting on Oct. 30.
The market was in a similar position last September and ended up having its worst year in a decade as concern grew about the Fed's rate tightening cycle.
Between the lines: After 2 weeks of strong inflows to stocks, high yield bonds and other risky assets, investors sold both this past week, rotating back into safe-haven government bonds and money market funds, Bank of America Securities chief investment strategist Michael Hartnett pointed out in a note to clients.
The intrigue: This year has been what analysts at Bank of America Merrill Lynch called "The Miracle on Wall Street" in a recent note. (I called it "The Twilight Zone.")
The analysts point out the S&P 500 is up 17% this year and on pace to gain 30% despite the fact that investors have been net sellers of equities in every single month, driving a total of $201 billion out of stocks year to date.
What to watch: The all-important U.S. nonfarm payrolls report will be released on Friday, but investors also will get key data on manufacturing from the U.S., China and the eurozone before the end of the week.
Then there's the political fireworks: Democrats in the House look poised to push forward their impeachment inquiry into President Trump.
And British Prime Minister Boris Johnson is pushing forward with his quest to pull the U.K. out of the EU with or without an agreement on goods and trade.
The big picture: With good news on politics in short supply and earnings expected to be negative for the second straight quarter, continued solid readings on jobs and consumer spending will be paramount.
The GM strike could impact September's jobs numbers, which are already slowing, notes Bannockburn Global Forex chief market strategist Marc Chandler.
The 12-month average of nonfarm payroll growth peaked in February 2015 at 260,000 and has slowed to 158,000 this year.
"The quarterly average has steadily fallen this year, and it will again if the jobs growth reported on October 4 is less than 178,000," Chandler said.
2. Income inequality "is the biggest powder keg in America right now"
The gap between those at the top and everyone else in the U.S. grew last year to its highest level in more than 50 years, according to U.S. Census Bureau figures released Thursday.
Why it matters: The issue is beginning to generate greater concern among Americans, data shows, and could become a more prominent issue for politicians as well as companies.
"The gap between the haves and have-nots is the biggest powder keg in America right now and that's saying something," John Dick, founder and CEO of CivicScience, said in a note.
"Even as consumer confidence remains high, concerns over income inequality reached the highest point we've seen this month. But that's a little misleading because the term 'income inequality' evokes a tribal response," Dick said.
"When we asked whether CEOs and company execs are unfairly overpaid relative to workers, 78% of people said yes, 11% say no."
3. China unfazed by U.S. threats to limit investors' access
China appeared unbothered by news the Trump administration is considering limiting U.S. investors' portfolio flows into the country.
Reports suggested the government could delist Chinese companies from U.S. stock exchanges and limit Americans' exposure to the Chinese market through government pension funds.
What's happening: China has been opening its capital markets to foreign investment, and over the past 8 years money flowing into China's stocks and bonds has grown 6-fold to nearly $1.3 trillion, per Wind Information data shared by Seafarer Funds.
Americans are responsible for nearly half of that total, scooping up $535 billion worth of Chinese assets.
Yes, but: China has opened up the markets largely as a show of good faith to U.S. and European investors and index makers who want access to its high-yielding bonds and fast-growing companies.
Further, capital flows from U.S. and other foreign investors has slowed significantly this year, largely as a result of the trade war.
What's next: China says it will continue to open its financial markets and encourage foreign investment, according to a summary from the eighth meeting of the Financial Stability and Development Committee posted on its website Sunday, Bloomberg reported.
4. African Americans jump back into workforce faster than whites
Axios' Courtenay Brown writes that jobless African Americans are picking up full-time work at a faster rate than unemployed white Americans, according to recent data.
Why it matters: A strong economy does not undo racism, and the same hurdles that make it difficult to find work have not disappeared. But a tighter labor market forces employers to look outside their usual pool of candidates to find workers.
Historically, joblessness disappears faster for white people, so the length of the economic recovery — the second-longest in history — is also key.
Black unemployment was significantly higher than white joblessness during the Great Recession, so black Americans have a lot more to rebound from. A steady, strengthening economy allows the time to do that.
Though the gap has narrowed in recent months, pay for black Americans is still significantly less than other races.
One example: Median weekly earnings for white, full-time workers is $933, while black Americans made $724, according to the most recent data from the Bureau of Labor Statistics.
"[Black Americans] are responding to low wages, but white people aren't," William Spriggs, chief economist at the AFL-CIO, told Axios.
5. The future of privacy starts in California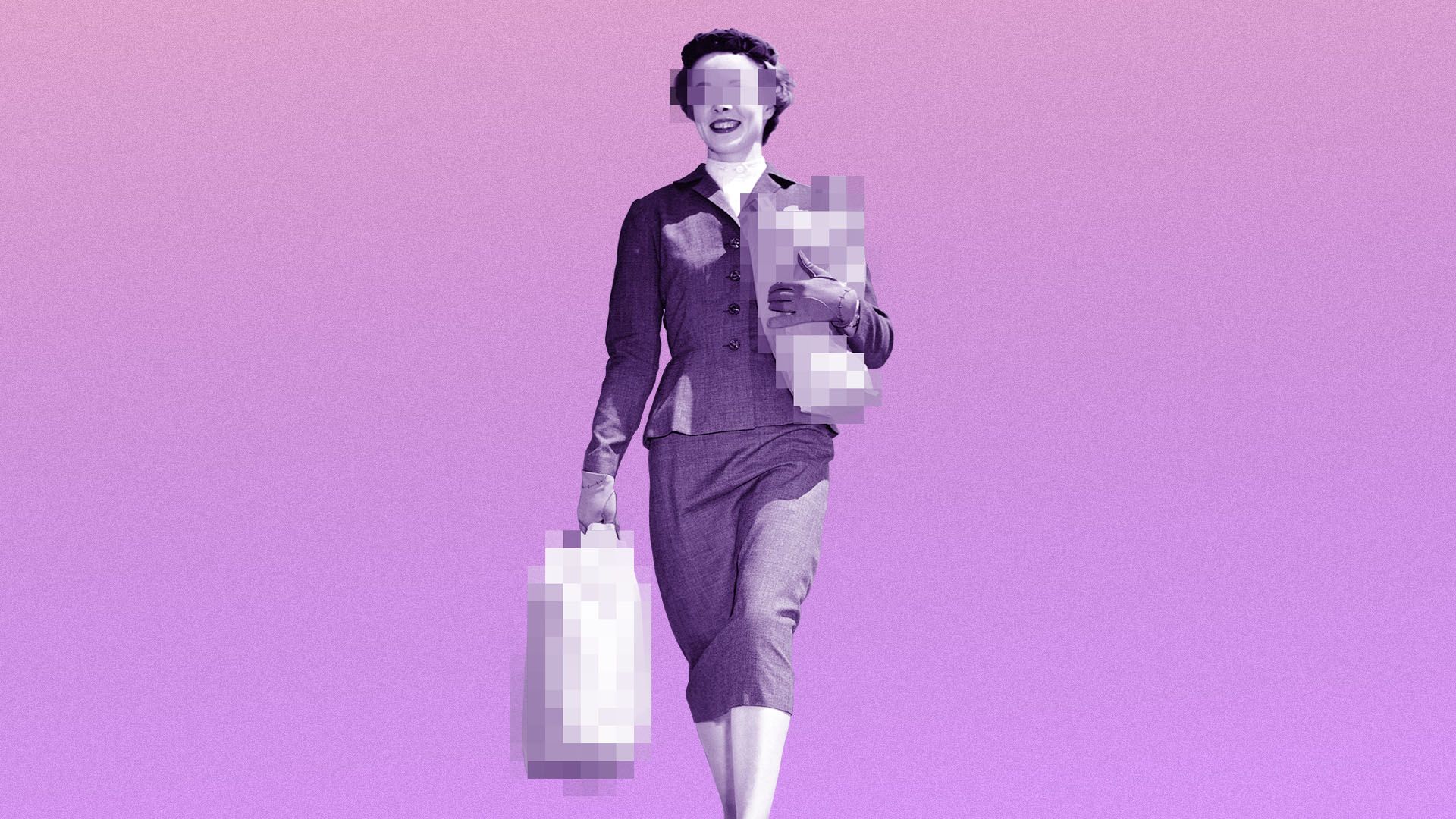 Axios' Jennifer Kingson and Kia Kokalitcheva write: A landmark privacy law in California, which kicks in Jan. 1, will give Golden State residents the right to find out what a company knows about them and get it deleted — and to stop the company from selling it.
Why it matters: It could effectively become a national privacy law, since companies that are racing to comply with it may give these privileges to non-Californians, too.
The California Consumer Privacy Act will apply to companies with at least $25 million in annual revenue, have personal information on at least 50,000 people, or earn at least half their money by selling consumers' personal information.
Next year, any Californian will be able to demand that a company disclose what data it's keeping on them — and can tell them to knock it off.
Starting next July, Californians will be allowed to sue businesses for certain data breaches, and the California attorney general will be able to bring enforcement actions.
Where it stands: Companies are racing to get their computer systems ready, spending as much as $100 million, according to a PricewaterhouseCoopers estimate quoted in the Wall Street Journal and confirmed by Axios.
Computer architecture is the big sticking point. Consumer information can reside in lots of databases, and the same consumer can be listed under different names, addresses or nicknames.
"Large companies are struggling with this because they have vast amounts of data, and small companies are struggling with this because they don't have those resources," Peter McLaughlin, a privacy law attorney at Womble Bond Dickinson, told Axios.
Between the lines: While efforts to pass a federal privacy law have failed, companies think it's certain that something like the California law will hold sway nationally — and that other states will follow California's lead — so they're planning accordingly.
Companies fully expect that people outside California will call them after Jan. 1 to demand that their data be deleted — or cease being sold — and many will comply.
"The general consensus is that it's an inevitability — not an 'if' but a 'when,'" Kabir Barday, CEO of OneTrust, which helps company comply with privacy laws, told Axios.
Editor's note: The byline in story no. 4 was corrected to show it was written by Courtenay Brown. The image credit on the top image was corrected to show it was designed by Aïda Amer.