Axios Login
March 05, 2018
And the award for best procrastinator in a daily newsletter goes to...
Broadcom upset as Qualcomm meeting delayed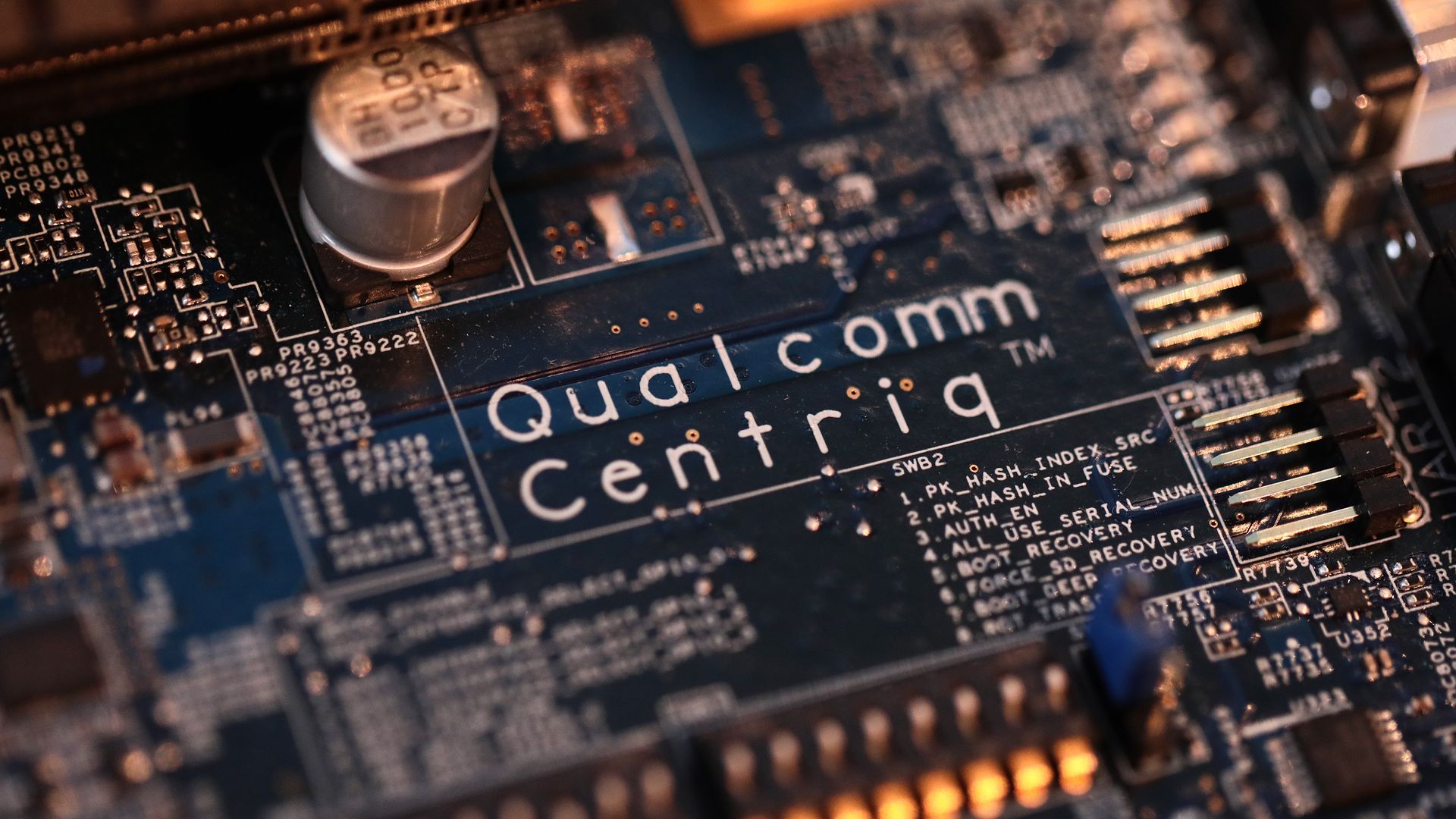 Broadcom expressed disappointment this morning after it says it learned that a U.S. government inquiry — requested by Qualcomm itself — would delay a shareholder meeting planned for Tuesday.
The Committee on Foreign Investment in the U.S. (CFIUS), which is reportedly now looking into the issue, is a government panel tasked with looking into overseas investments in U.S. companies. It typically doesn't weigh a transaction until a deal is reached.
The Treasury Department, which leads CFIUS, said in a statement, reported by the Financial Times, that a 30-day delay will allow CFIUS "the ability to investigate fully Broadcom's proposed acquisition of Qualcomm."
Why it matters: Broadcom has been seeking control of Qualcomm's board in order to force consideration of its takeover bid.
You can find more here.
Twitter's first Oscars TV ad, #HereWeAre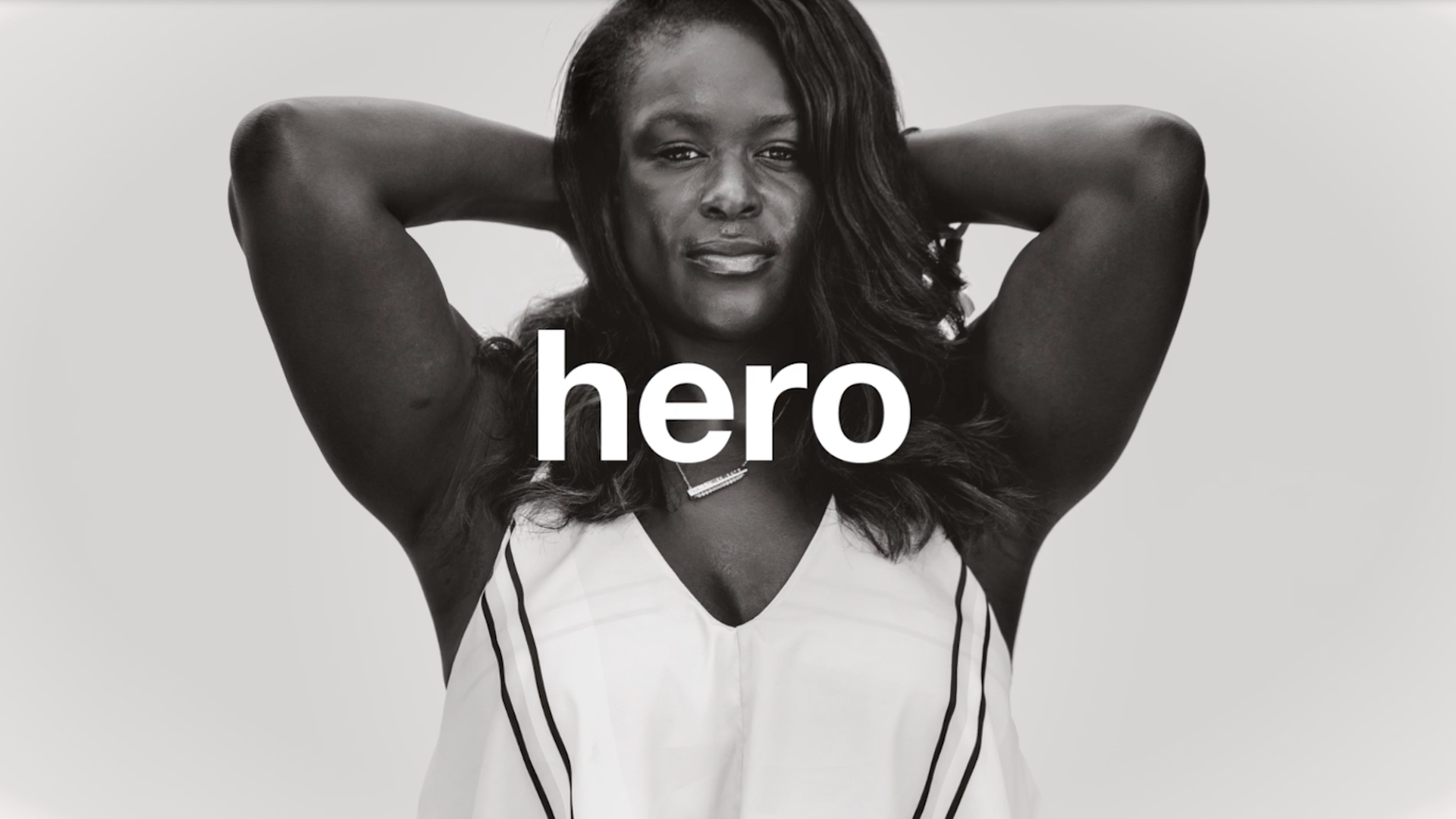 Twitter debuted its first-ever television commercial during the Oscars Sunday, prominently featuring the hashtag #HereWeAre to spark a conversation about female empowerment. The ad and hashtag were lauded on Twitter by Hollywood and media executives alike Sunday night, Axios' Sara Fischer reports.
The 90-second spot featured several prominent media and marketing executives, like former Ogilvy & Mather CEO Charlotte Beers and Hollywood heavyweights like Julie Dash and Issa Rae.
Why it matters: Tech companies are taking advantage of the culturally relevant moment to highlight their corporate values after a year of sexual harassment fallout in Silicon Valley. Twitter says it's seen a 50% increase in conversation around women's rights in the past 6 months, as compared to the prior 6 months (terms like feminism, women's rights, gender equality, etc).
Google's Nest also aired an ad that touched on a similar #MeToo theme.
The backstory: The hashtag was first tweeted by Twitter chief marketing officer Leslie Berland during CES in response to the lack of female speakers at the conference and has since gained steam within the tech community and beyond.
But, but but: Some criticized the company's efforts, arguing that Twitter has a long way to go towards creating a platform that empowers women, and where users are not harassed by bots.
A tale of two tech conferences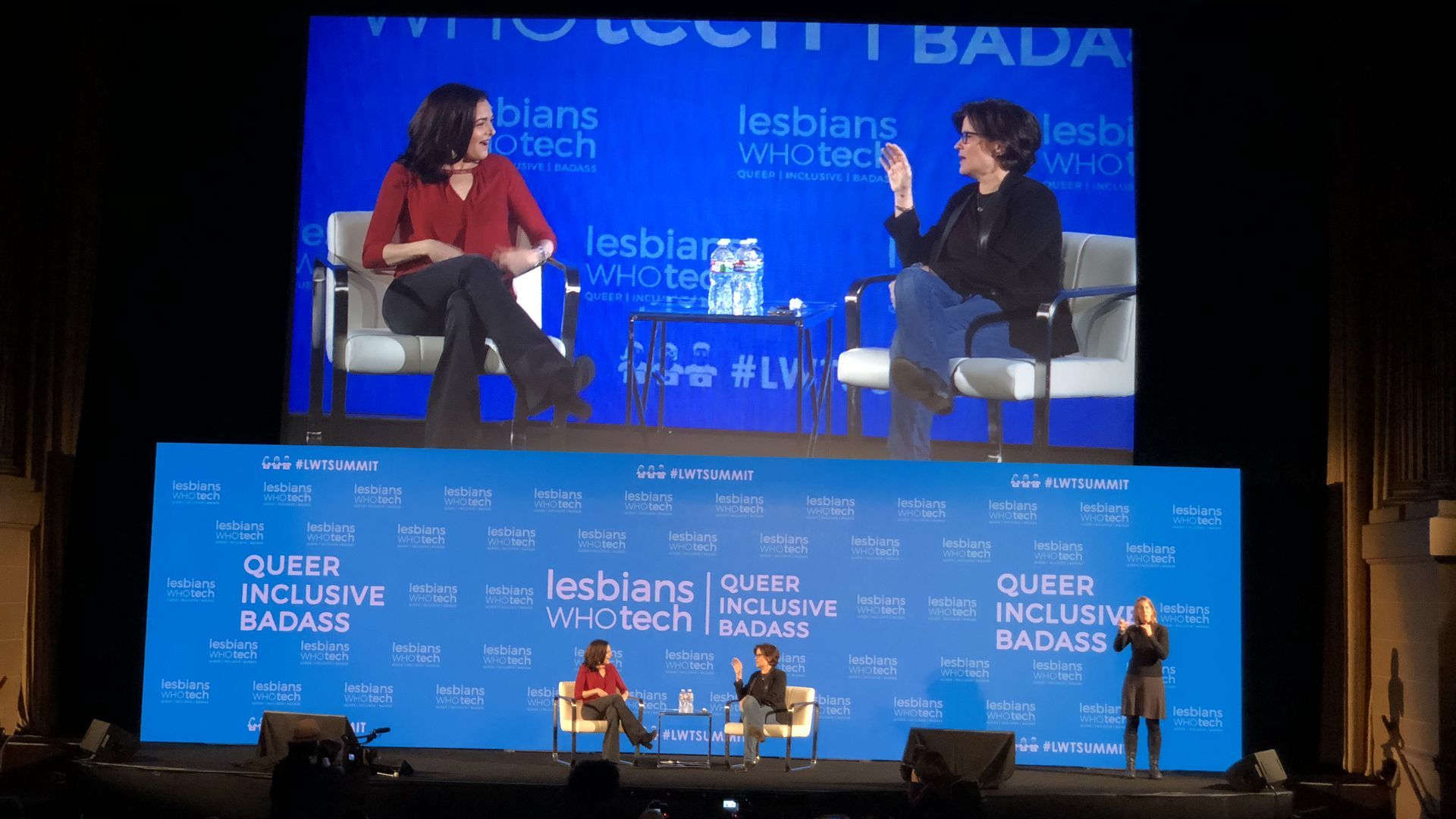 Under fire for its lack of female keynote speakers, the RSA Conference might want to take a cue from the just-concluded Lesbians Who Tech conference in San Francisco. As it has done for the past five years, the event shows that a diverse speaker lineup is not only possible, but compelling.
What we saw: The event, which drew more than 5,000 people to San Francisco, featured a lineup that included many prominent female leaders in tech. But, in addition, half of the speakers were non-white and more than 10% were transgender or gender non-conforming.
And there was no lack of star power, with speakers including:
Samantha Bee, the comedian and TV host, put it thusly: "This event is like the crystallization of my entire world view all in one place."
Looking to hire: Bee was there to both tape for her TBS show Full Frontal and to hire a developer for a get-out-the-vote themed video game. And, Bee was not the only one hiring. All the big name tech firms had booths at the conference, including Apple, Uber, Google, Facebook, Microsoft — and I even saw a CIA recruiter at the job fair on Saturday.
Amazon's Silicon Valley critic takes aim over taxes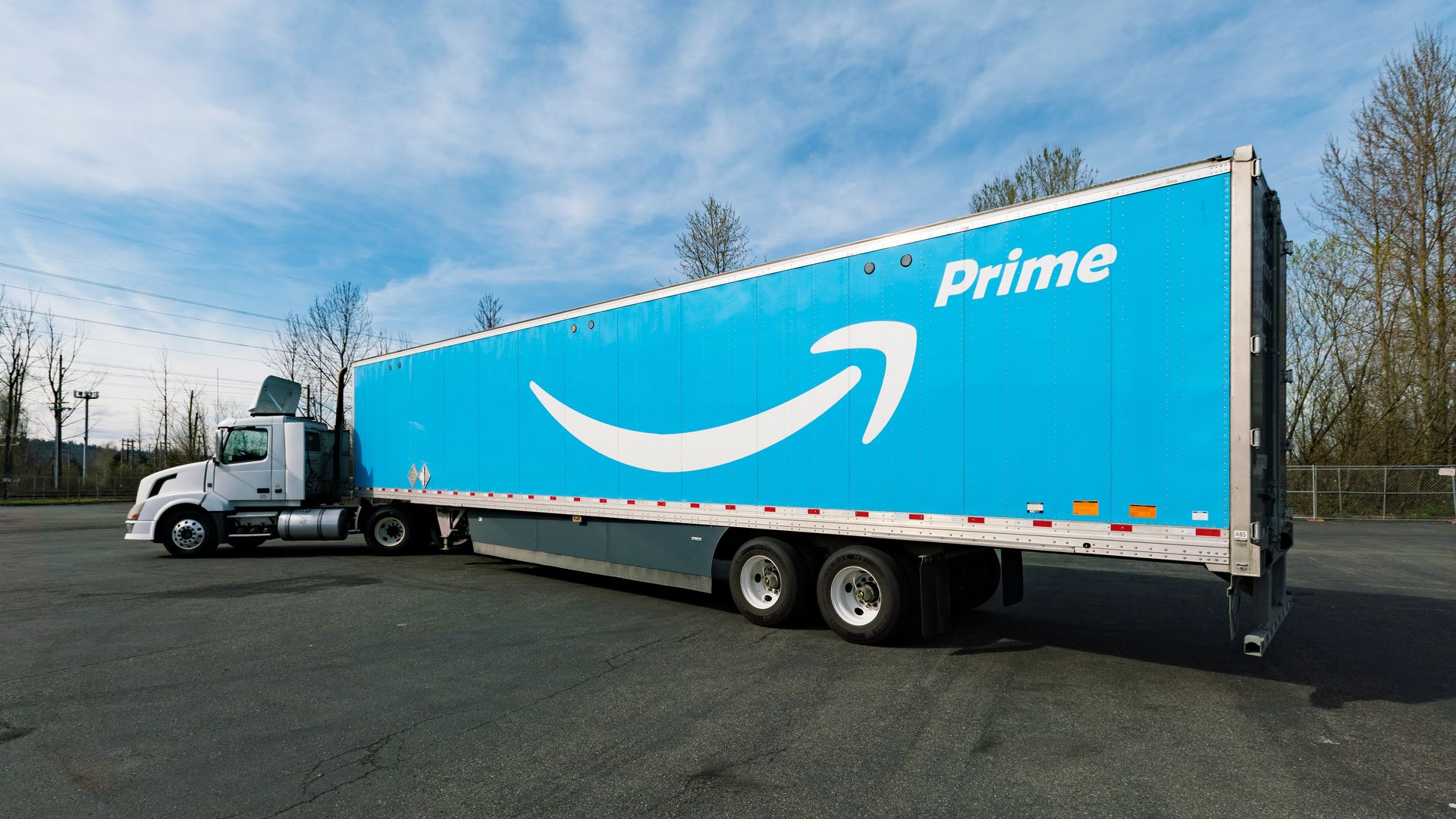 Bay Area congressman Ro Khanna, a critic of Amazon, is seizing now on reports the company paid zero in federal taxes last year.
"Local (governments) give Amazon tax breaks to open fulfillment centers," Khanna said in a tweet on Friday. "Studies show these centers don't increase net employment. This is a flawed model for economic growth."
Why it matters: The criticism comes as Amazon looks for fresh tax breaks from communities that want to be home to its HQ2. While plenty of cities have been eager to woo the retailer, there has been a backlash from some communities.
Our thought bubble: While taking on the power of tech giants, Khanna has chosen a target that is decidedly distant from his Silicon Valley district.
Interview: FCC's Mignon Clyburn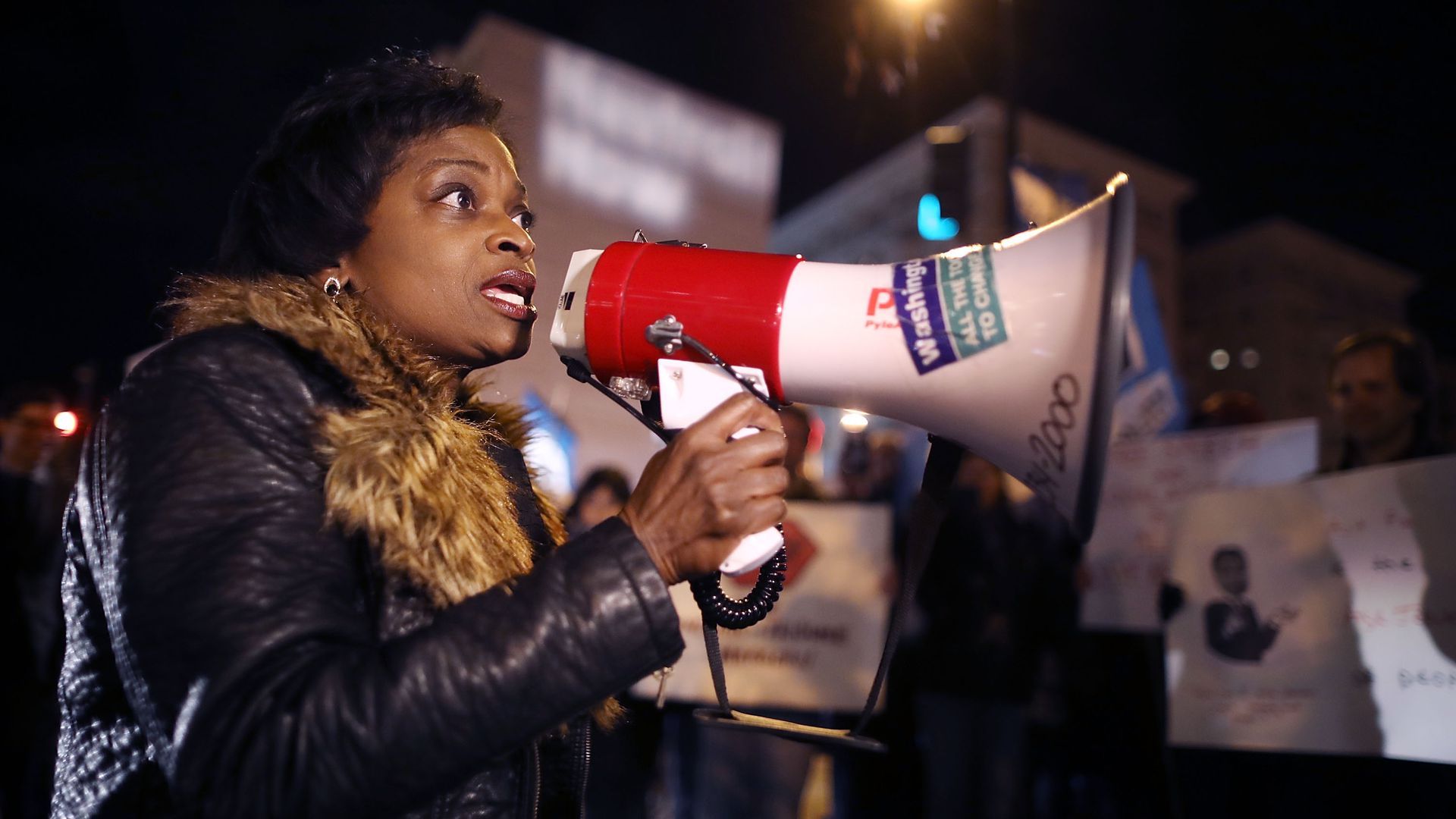 FCC Democrat Mignon Clyburn says every route — from the courts to Congress — should be pursued to restore the net neutrality rules the agency repealed along party lines last year. But she declined to say which she thought might be most likely to succeed.
"I'm not going to weigh in from that perspective because I think it's important for all of the sectors and these points and these avenues to be addressed," she said in an interview at the Lesbians Who Tech Summit in San Francisco, where she spoke on Friday.
End of an era: Clyburn, who is coming to the end of a nine-year tenure at the FCC, is going out rallying the troops. As for what's next, she didn't provide a ton of details, but made it clear we have not heard the last from her.
"You're going to see or hear about me doing some things that will be a part of attempting to equalize opportunities to allow those who don't have a voice to be heard and included. That part of me is not going to turn off when I walk out of the FCC," she says.
Take Note
On Tap
The Wall Street Journal's CIO network has its annual meeting in San Francisco.
Trading Places
Coinbase is announcing Monday that Emilie Choi is joining as VP of corporate and business development, after having served at LinkedIn in a similar role.
ICYMI