I think today's newsletter is a new high for Login.
Betting on a different kind of green tech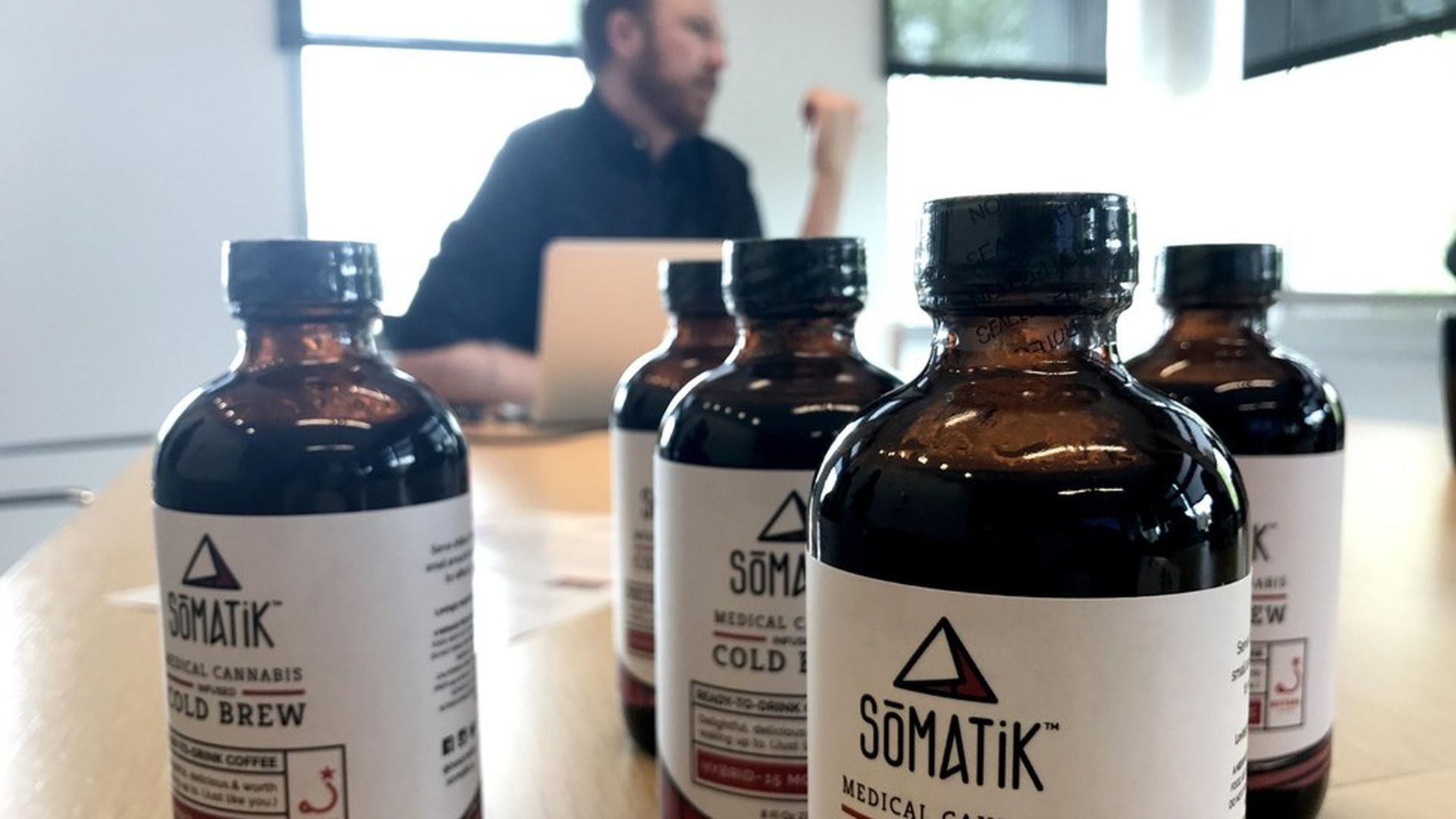 With recreational marijuana legal in eight states and medicinal use approved in 20 more, investors are seeing the potential to produce a different kind of green.
Growth industry: The cannabis economy is seen as the fastest growing big business in America, increasing 30 percent last year to $6.7 billion, according to ArcView.
Enter Oakland-based Gateway, a startup accelerator that invests in cannabis-related startups with potential for high growth. The accelerator just graduated its second class of startups, which include a range of companies that: make their own marijuana edibles, develop better plant trimmers and vaporizers, and match growers with workers who know how to trim marijuana plants (a high-demand and hard-to find skill) like Field.
For its first $2 million fund, Gateway gave companies $30,000 in exchange for a 5 percent stake.
A new fund, which has yet to close, will offer $50,000 in exchange for the same 5 percent stake.
Like traditional technology accelerators, Gateway aims to pair founders and mentors, offer business coaching, and help startups go from an idea into a real business.
For more on Gateway's demo-day, here's my story.
The downside: In addition to the usual risks with investing in startups, cannabis companies face the added risk that marijuana remains illegal at the federal level nationwide, with the current administration seemingly less inclined to look the other way. For a great look at all the complications, I'd point you to John Oliver's Last Week Tonight.
The state of Apple's Mac business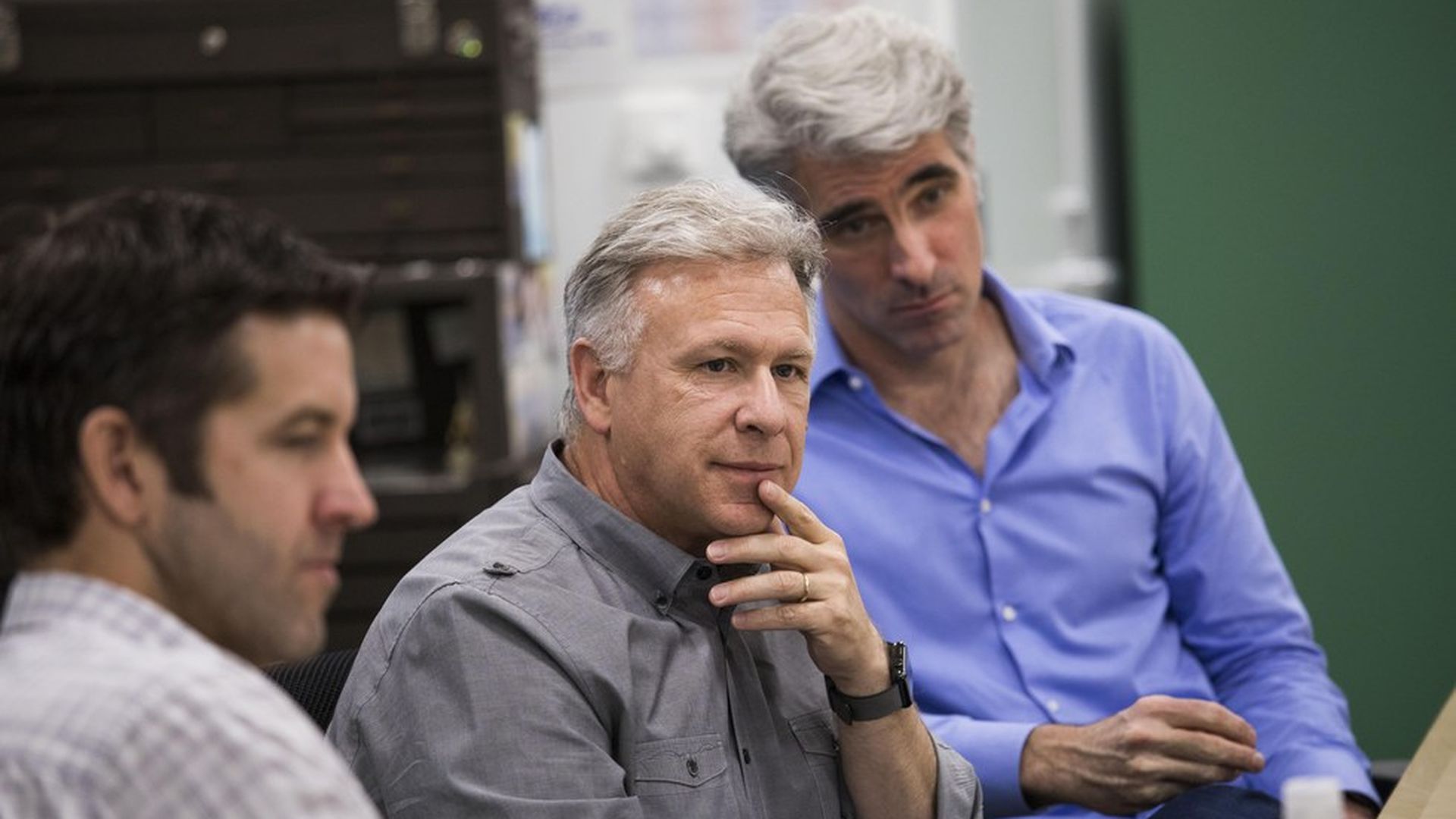 In addition to detailing its plans for a new Mac Pro, Apple SVP Phil Schiller also shared a few interesting stats about its computer business during a meeting Monday with Axios and a handful of other outlets.
Apple estimates there are 100 million Macs currently in use.
Last year the business stalled, but Schiller said it is back to growth, "something we plan to keep on doing for a very long time."
The Mac business is nearing a $25 billion a year run rate, meaning it would be nearly a Fortune 100 company on its own.
Apple sells about 80 Mac notebooks for every 20 desktops.
Smart take: Check out this lengthy post from writer and photographer Chuq Von Rospach for reaction on Apple's Mac Pro move. As for what desktop he would buy to augment his own MacBook Pro, Von Rospach told Login he's been waiting to see what Apple does with the iMac. And while he would prefer a no-monitor computer, he probably doesn't need all the bells and whistles of the current Mac Pro. "Executive summary: I don't have a frigging clue right now."
Behind Trump's H-1B changes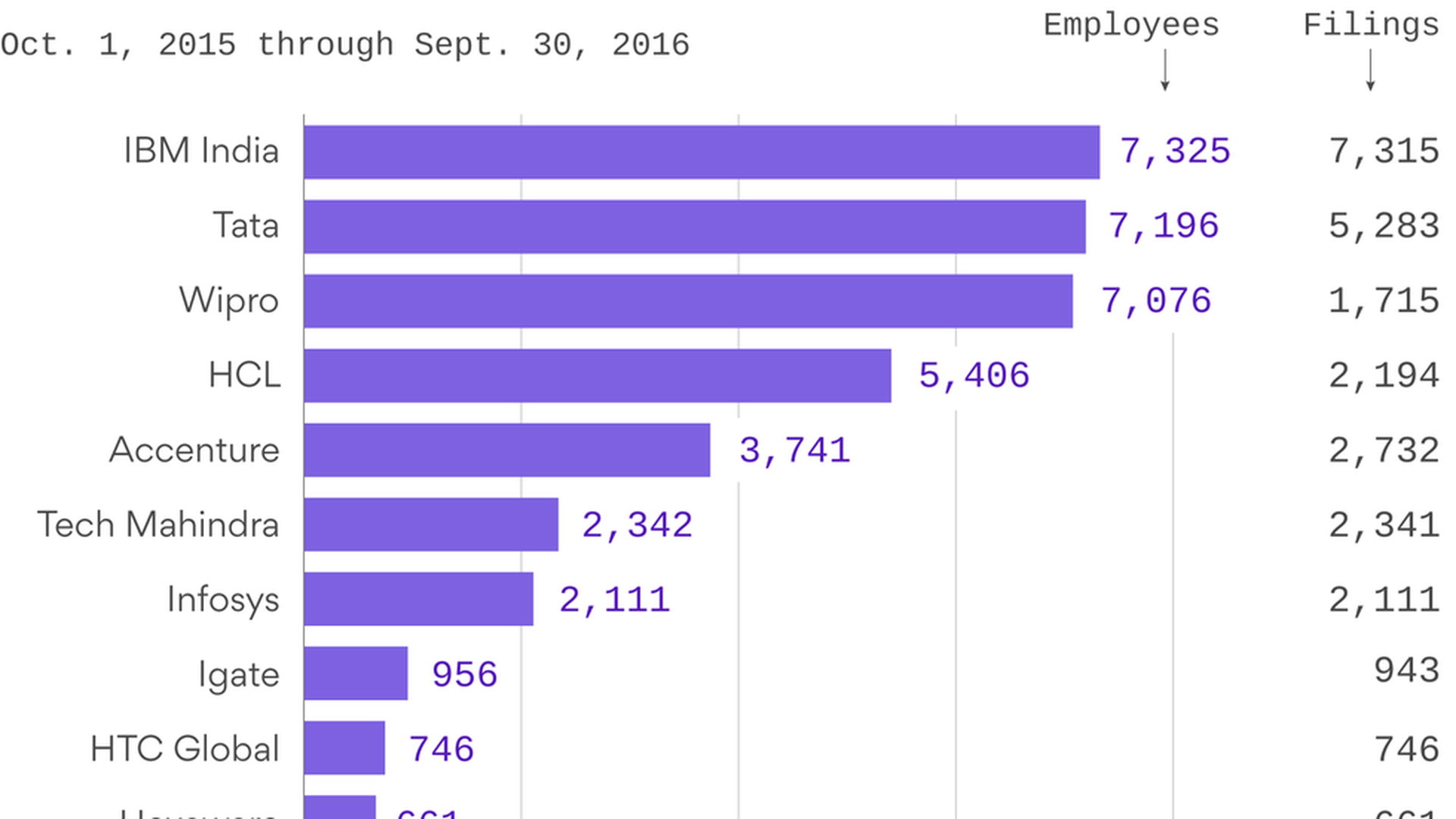 The Trump administration's move to restrict eligibility for jobs in the "computer programmer" job category — the third-largest classification of workers on employers' H-1B filings — will shake up IT consulting companies' ability to hire lower-level computer professionals typically used to staff corporate IT departments. Among the largest filers for computer programmers are India-based staffing firms Tata, Wipro and HCL.
Silver lining for Silicon Valley: It leaves tech companies largely untouched, as they rarely sponsor H-1B workers for "computer programmer" roles, instead reserving their visa applications for more specialized, higher-paying jobs. If it actually results in fewer visas going to outsourcing firms, more may be left for tech companies.
Bottom line: The small but calculated move lets Trump signal that he's fulfilling a campaign promise by cracking down on abusers of the program, even though he punted on major reforms. Since the H-1B lottery happens once a year, Trump lost his chance to significantly overhaul the program this time around. But he's likely to take more action ahead of next year's lottery. Read Kim's full report here.
AT&T move puts the squeeze on Cisco and Juniper
AT&T made a rather nerdy announcement Tuesday about "white box" networking gear, but it was actually a rather big deal. The company has started putting real network traffic onto hardware cobbled together from a variety of chip, hardware and software partners. The test network gear comes in a couple flavors and began routing traffic last week between San Francisco and D.C.
Who is involved: AT&T is working with a tiny software start-up SnapRoute, which was started by a bunch of ex-Apple employees. Chip partners include Barefoot Networks, Broadcom, and Intel, while units of Delta Electronics and Edgecore Networks assembled the gear to AT&T's specifications.
Who is on the outside looking in: Traditional network gear makers Cisco and Juniper Networks aren't part of this and risk losing out on some serious business down the road unless they get a lot cheaper and more open, as this opens the door for AT&T to make its own networking gear.
Why it matters: Not only can white box gear be a lot cheaper to install, support and service, but AT&T also has far greater visibility into what's going on inside. With the test gear, AT&T executives say they can literally see what is happening with each packet of data, allowing for greater security as well as potentially opening the door to new lines of business. AT&T CTO Andre Fuetsch compared the increased visibility with the difference between an X-Ray and an MRI.
Overheard: Automation vs augmentation
A frequent argument is that automation will create new roles, not just destroy jobs. Speaking at Salesforce's World Tour event in D.C., McKinsey Global Institute partner Michael Chui said whether or not AI augments or automates human roles is really a matter of perspective.
"Because if you are a factory worker or a clerk who's automated by a physical robot or robotic process automation, you feel like you've been automated. But if you are the head of the department or the factory manager you say, "Well, I've been augmented," right?"
Even if new jobs are eventually created, they may not just magically appear. "We did find new things for people to do," he said of 20th century shifts away from agrarian work. "But it didn't just sort of happen. These were a set of conscious decisions."
After you Login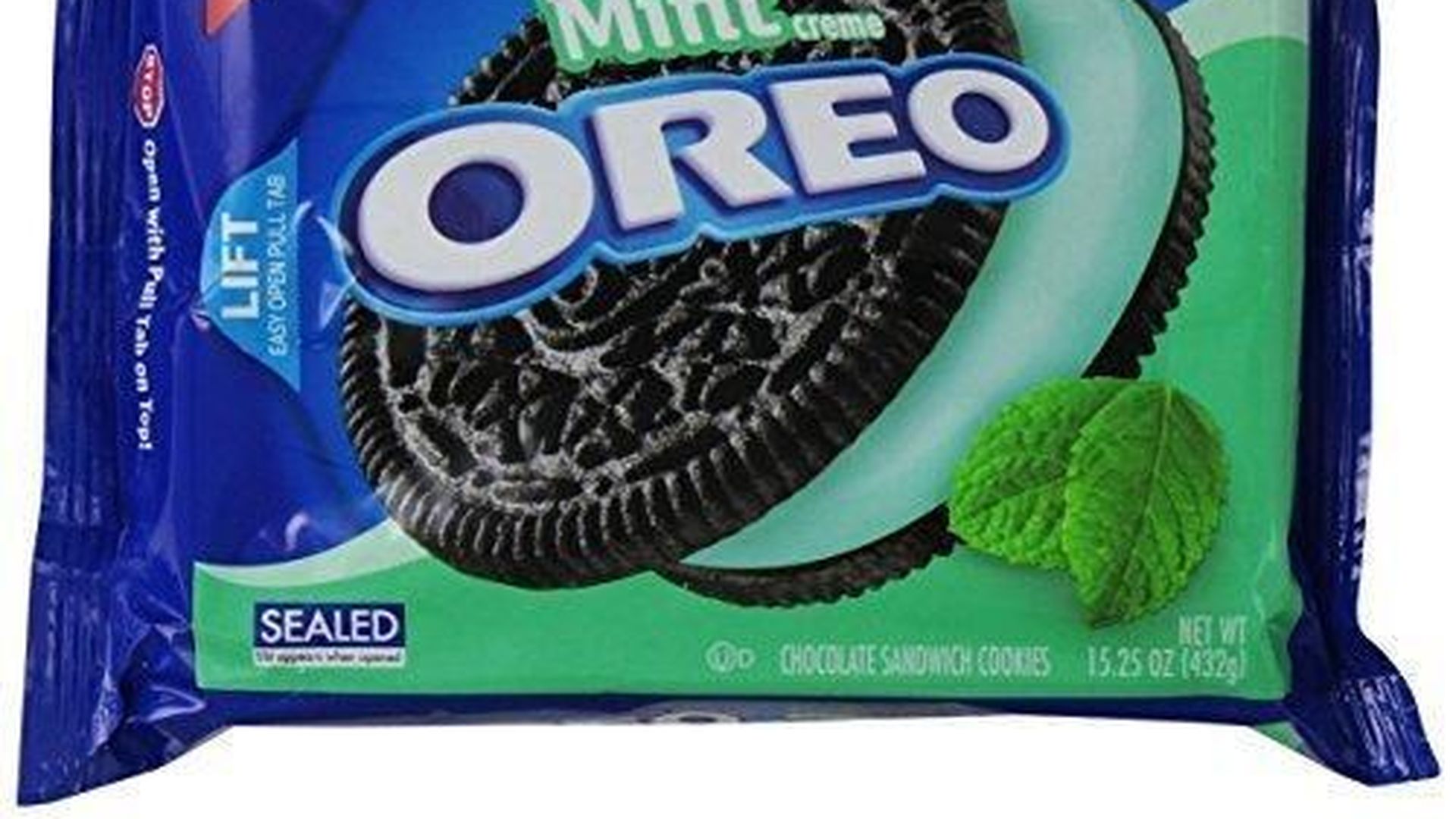 All of the Oreo flavors, ranked.
We apologize if either our first item, or our last, has given you the munchies.