Axios Login
March 30, 2021
Join Axios' Kia Kokalitcheva and Dan Primack tomorrow at 12:30pm ET for a virtual event on new deal-making in tech mergers and acquisitions, featuring Slack CEO and co-founder Stewart Butterfield and Merus Capital founding partners Sean Dempsey and Salman Ullah.
Today's edition is 1,321 words, a 5-minute read.
1 big thing: NFTs give sports trading cards a digital upgrade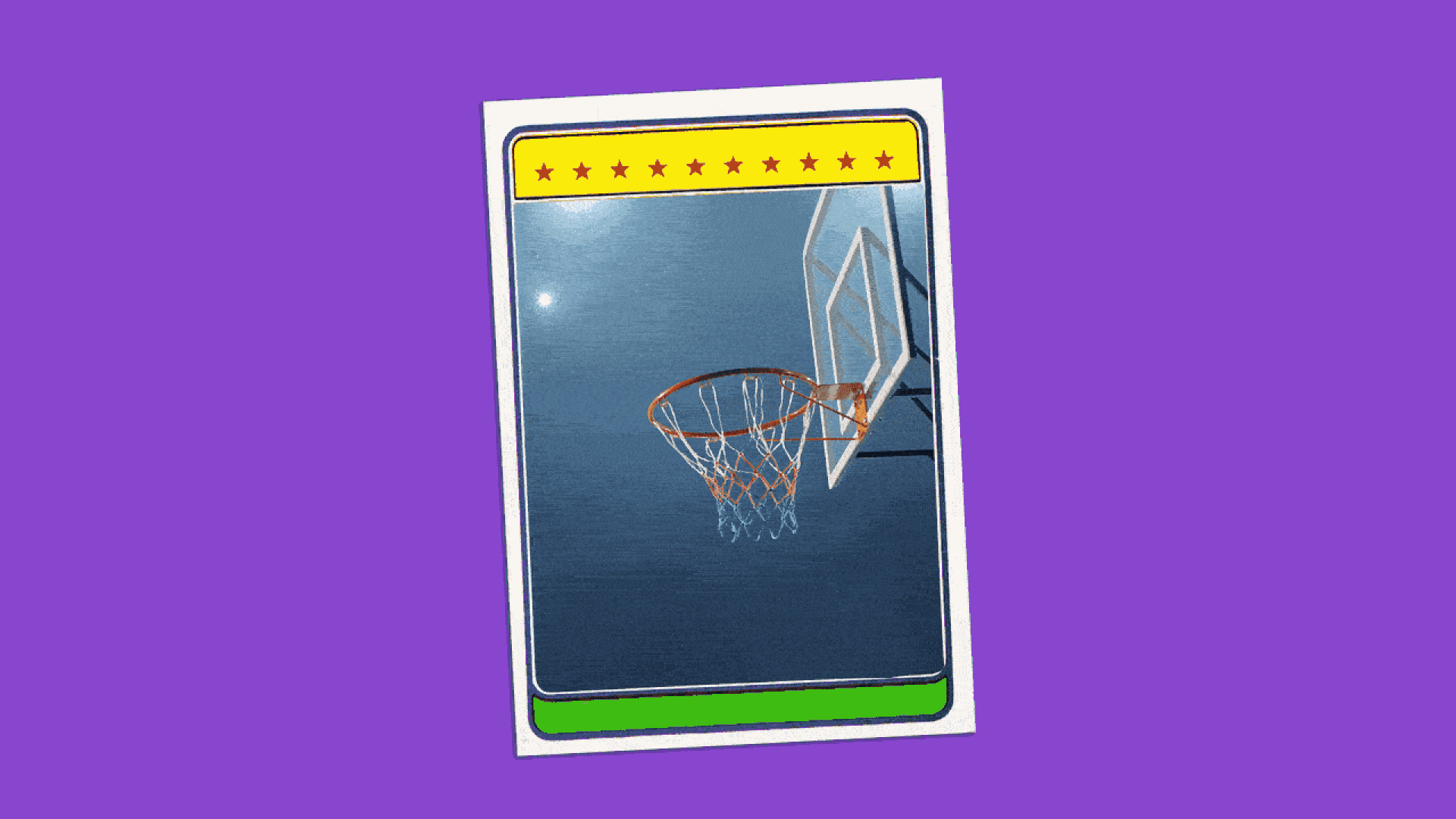 To date, much of the media coverage for NFTs — cryptographically unique tokens tied to creative works — has centered on the art world, where Christie's recently sold one NFT for a whopping $69 million. But NFTs have found a more down-to-earth niche, along with greater sales volume, via their use as a novel kind of sports collectible.
What's happening: A collection of investors, professional athletes and sports leagues are betting that the business of fans purchasing and trading NBA Top Shots — NFTs tied to key moments in past NBA games, which have already done hundreds of millions of dollars in business — will keep growing.
Driving the news: Dapper Labs — the maker of NBA Top Shot, which has run a market for these basketball collectibles since its 2019 launch, with an open beta since September 2020 — is announcing $305 million in fresh funding on Tuesday.
The round values Dapper at $2.6 billion.
Investors include VC firms such as Coatue, Venrock and Andreessen Horowitz, as well as a collection of sports stars and Hollywood personalities, including NBA players Kevin Durant, Andre Iguodala and Kyle Lowry, as well as Ashton Kutcher, Will Smith and Shawn Mendes.
How it works: This subject can get nerdy fast. The acronym "NFT" stands for "non-fungible token" and means basically that each item is unique — unlike, say bitcoin, where every bitcoin is like another.
In the case of NBA Top Shot, buyers stake a claim to a limited-edition video highlight.
Just as purchasers of art-world NFTs don't own the original work or its copyright, TopShot buyers don't actually own the video highlight — they own one of a limited number of claims on that moment that they can can view or sell.
Between the lines: TopShot and its investors look at NFTs as a new, digital twist on the old trading-card business.
The last generation of baseball card collectors are an established market, many of whom now have disposable income, and the market also attracts a generation of people who are used to buying in-app digital goods.
TopShot doesn't even use the term NFT and focuses on selling the digital moments in random "packs," a term familiar to card collectors.
The upsides of digital collectibles: They don't get creases or rounded corners. They're easier to sell than cards. And we're just beginning to discover ways to display and share them.
The downsides: The whole NFT market is new and could sputter or even disappear, too. The market could also end up glutted, since there's an endless supply of game moments. And NFTs lack baseball cards' feel — along with the deterioration and loss that drives up their value over time.
What they're saying:
NBA player Josh Hart told Axios: "In the same way that the NBA has its die hard fans, there are hundreds or thousands of other pieces of IP globally that have a rabid fanbase," Hart said in an email interview. "I believe that Dapper can scale and build ecosystems for all of them."
Venrock's David Pakman: "'Collecting' is something that humans have done for several millennia. It's not surprising that these collectibles are being embraced by digital natives who have already amassed virtual goods in video games..."
2. T-Mobile cuts Google deal, scraps own TV effort
T-Mobile announced a major deal with Google that will, among other things, see the mobile carrier give up on running its own cable rival and instead resell YouTube TV.
Why it matters: The move is essentially a recognition that, despite the company's purchase of Layer3, T-Mobile US was not going to be able to take on the existing TV providers.
Flashback: T-Mobile had big ambitions when it closed its deal for Layer3 in 2018, "We know people love their TV, but hate their TV providers," then-CEO John Legere said in a statement. "I can't wait to take the fight to Big Cable and Satellite TV on behalf of consumers everywhere!"
Between the lines: T-Mobile is far from alone in struggling to compete in the digital video market. Others, such as Sony, also realized that a so-called "skinny bundle" wasn't compelling enough to stop cord-cutters from sticking to over-the-top services like Netflix and Disney+, nor could it lure many people away from traditional cable and satellite.
The big picture: T-Mobile will also move closer to Google in several other areas, agreeing to more heavily promote and sell a range of Google hardware and services.
In addition to reselling YouTube TV for customers who want a full cable replacement, T-Mobile is also partnering with Philo for a low-end option.
3. "Cyberpunk 2077" gets some needed big fixes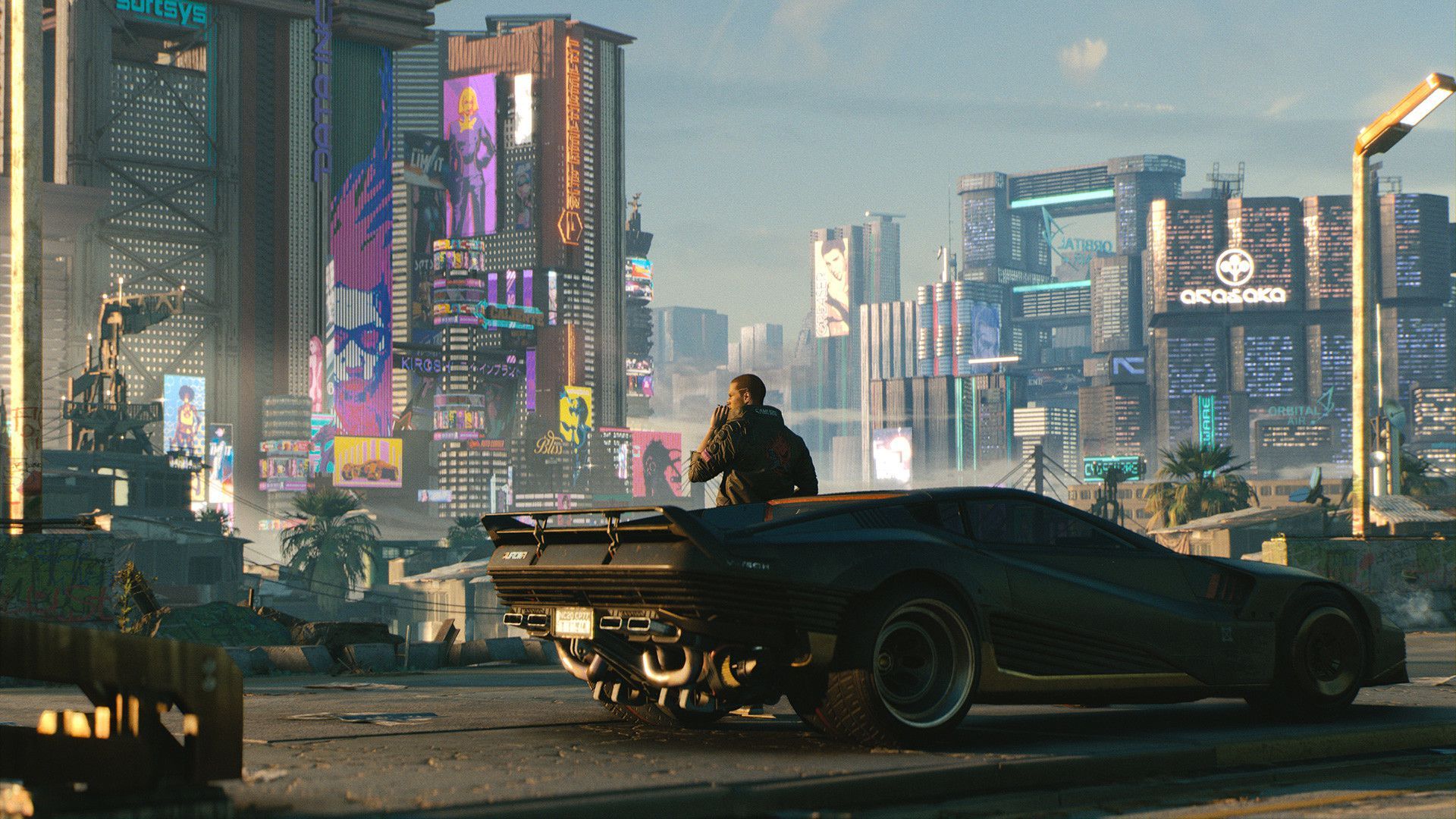 Game publisher CD Projekt Red rolled out a massive downloadable patch for "Cyberpunk 2077" today, promising that the update will apply over 500 fixes and improvements to the bug-prone futuristic action-adventure game, as Axios' Stephen Totilo reports.
Why it matters: "Cyberpunk 2077" was one of 2020's most-hyped new video games, but it launched in December in rough shape and became one of the industry's biggest debacles. Today's patch is part of an attempt to meet the game's original expectations.
If you haven't seen "Cyberpunk 2077," think "Grand Theft Auto," but in the future. The game lets players craft and control a protagonist named V, who explores and shoots their way through the crime-riddled metropolis of Night City.
"Cyberpunk" had a hot start, selling more than 13 million copies in its first two weeks of release across PC, Google's Stadia service and game consoles.
But it ran so poorly, especially on the aging but widely used PlayStation 4 and Xbox One consoles, that CD Projekt swiftly began encouraging and offering refunds, even as Sony delisted the marquee release from its online store.
Between the lines: As soon as the game was released, CDPR was pilloried by frustrated fans who said they were bait-and-switched by months of promotion of a much better-looking game than what was released. The studio swiftly began apologizing.
This new fix was scheduled for February, but the studio said late last month that it would be delayed due to a ransomware attack on the company's computers.
The big picture: Game developers and publishers are often able to use post-release patches to repair games that launch in rough shape.
For CDPR, "Cyberpunk's" problems are particularly embarrassing. The studio is a cultural institution in its native Poland, to the point that in 2011, then-prime minister Donald Tusk gave then-President Obama a copy of CDPR's game "The Witcher 2."
4. Quick takes: Epic expands its battle with Apple
1. Epic Games has launched another legal challenge to Apple, this time filing a complaint today with competition regulators in Britain. Epic already has actions against Apple in the U.S., Australia and EU.
Why it matters: While Epic and Apple are both based here, European regulators tend to look more closely when rivals are being harmed, while antitrust authorities in the U.S. have historically focused more on consumer harm.
2. Microsoft and its LinkedIn subsidiary are expanding an online training effort that the company said last year helped 30 million people pick up new skills.
Why it matters: Although unemployment isn't as bad as it was at its peak, there are still millions of Americans out of work and many of the jobs that have been lost may not exist in the same form when the economy recovers.
3. Niantic CEO John Hanke Monday showed off a design for the reference AR glasses that the "Pokemon Go" creator is developing in partnership with Qualcomm.
Why it matters: Most of the actual AR hardware coming to market has been high-end and only affordable to businesses. In developing their reference designs, Niantic and Qualcomm are trying to show what can be done for consumers — even if the dream of lightweight, powerful glasses that can last all day is still a couple years' away.
5. Take note
On Tap
Vote-counting begins in the Amazon warehouse union election in Alabama. Results could arrive as soon as this afternoon.
Cisco is holding a virtual Cisco Live event today and tomorrow.
ICYMI
6. After you Login
Lots of software has hidden features, known as Easter eggs. But it's rare that they take decades to discover, especially when the software is as widely used as Windows. But that's exactly what happened, as hidden developer credits were just recently found in Windows 95.