Axios Login
October 12, 2021
Join Axios' Margaret Harding McGill and me tomorrow at 12:30pm ET for a virtual event on how regulations can help prevent and defend against cyberattacks. Register here.
Guests include Cybersecurity and Infrastructure Security Agency executive director Brandon Wales and Silverado Policy Accelerator co-founder and chairman Dmitri Alperovitch.
Today's newsletter is 1,169 words, a 4-minute read.
1 big thing: Tech embraces global tax plan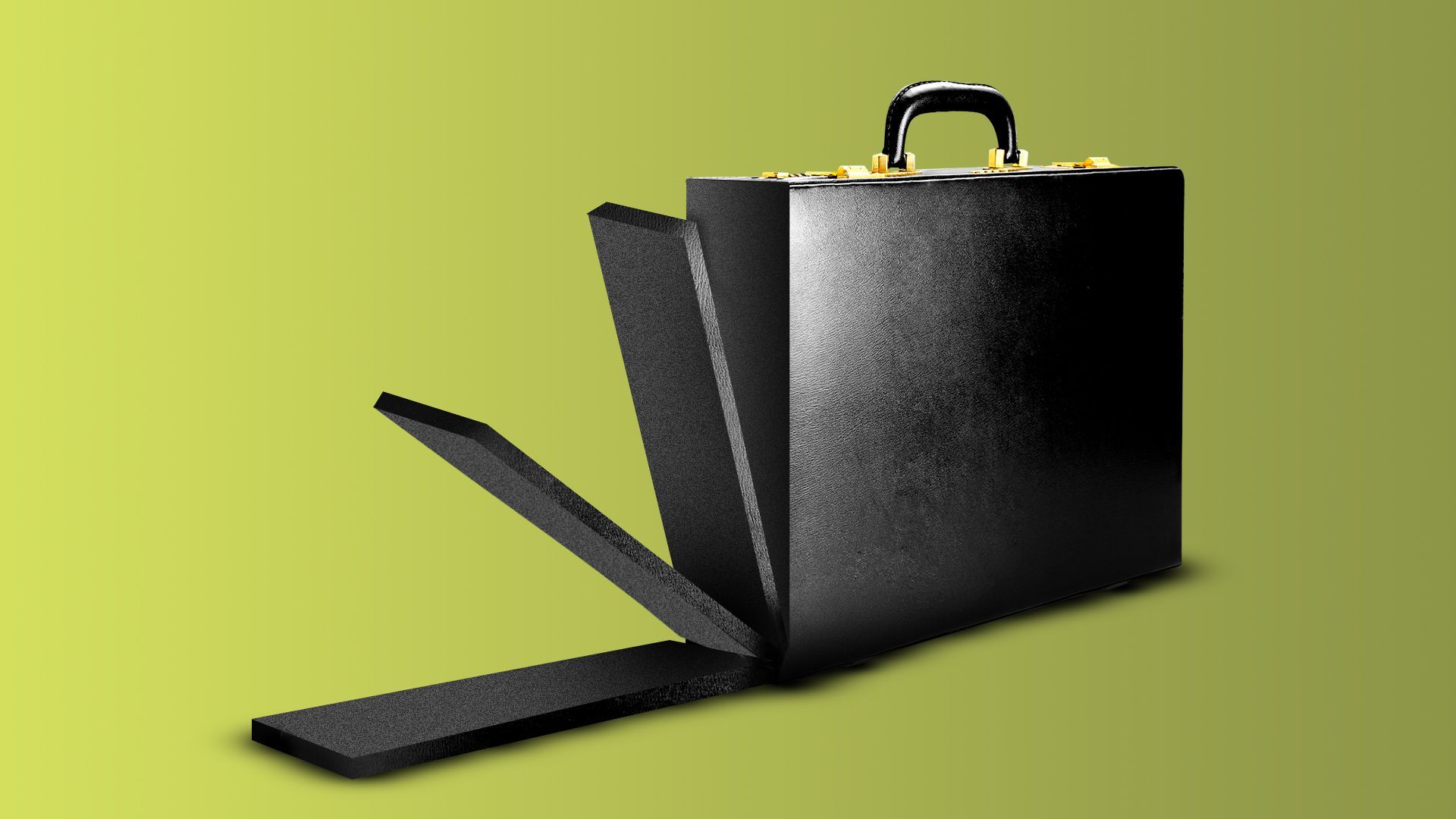 A new global agreement to levy a near-universal 15% minimum tax on large corporations' profits could cost tech giants billions each year.
Yet lobbies representing the companies have rallied behind the plan, largely because it phases out a different kind of tax that tech dislikes even more, Axios' Scott Rosenberg reports.
The big picture: The minimum tax passed a crucial hurdle last week when more than 130 nations reached agreement at an Organization for Economic Cooperation and Development (OECD) meeting. It still awaits final approval from many stakeholders, including the U.S. Congress.
Driving the news: Both the Internet Association and the Computer & Communications Industry Association (CCIA) signaled tentative support for the global tax after the agreement.
"This is an important step towards more fairness and certainty in the global tax system," CCIA vice president Christian Borggreen said in a statement.
Tech's biggest reason to be enthusiastic about this tax: Countries that sign on to the scheme will also be required to back away from existing or planned "digital services" taxes that take specific aim at tech revenue.
Dozens of countries around the world already have such taxes in place or are in process of implementing them, including France, the U.K., Italy and Canada.
Companies that are unhappy at the prospect of a broad and varying digital services tax regime view the minimum tax approach as a lesser evil.
Between the lines: Tech companies, like other corporations operating globally, often move assets from nation to nation to minimize their tax liabilities.
That's especially easy for companies that work primarily in software or media, since they're not dealing with physical factories and goods.
Any rule that takes wide effect around the globe reduces the companies' chances to shop for lower rates.
The intrigue: The OECD vote looks like a tentative win for the Biden administration's multilateral approach to resolving the tax issue, in contrast to the Trump administration's disdain for that kind of diplomacy.
That makes it less likely that Republicans in Congress — never big fans of taxing business to begin with — will support it.
Democrats would get their chance to enact it anyway, without bipartisan support, via reconciliation, if they're able to move that messy process forward.
Yes, but: Tax lawyers of the caliber these companies can afford are endlessly crafty, and loopholes get written into laws at the last minute — making the odds that an agreement like this will be truly effective hard to gauge.
2. ESPN adds tech to NHL games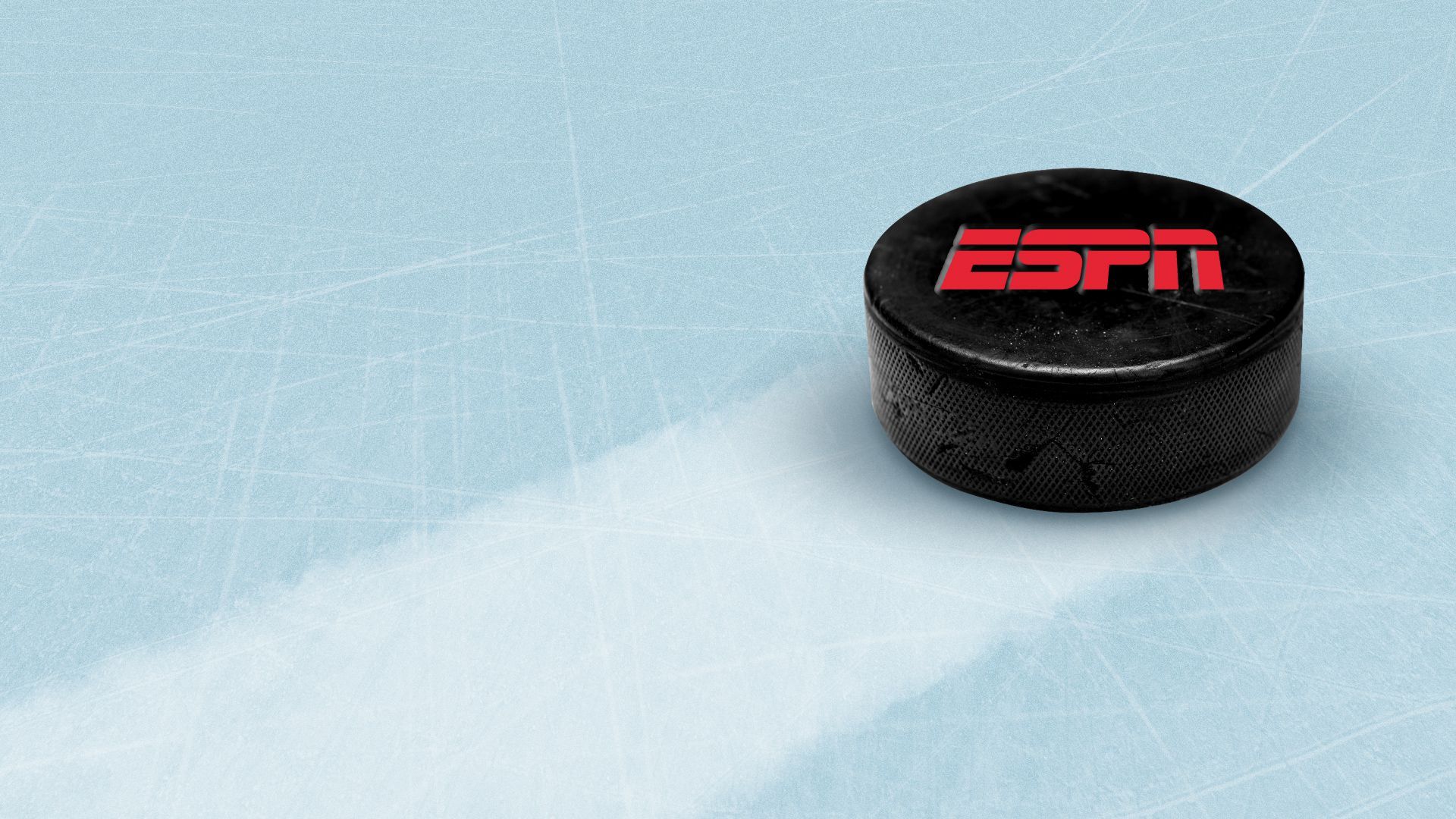 ESPN on Tuesday will finally bring the NHL back to the network after a 16-year hiatus, and it is counting on tech to help make the sport more accessible, Sara Fischer and I report.
Why it matters: "It's the first time one of the major North American sports leagues will have a major rights package focused mostly on streaming," Russell Wolff, general manager of ESPN+, told Axios.
On the tech front, ESPN is promising to take advantage of sensors in the puck and players' jerseys to help track the action.
ESPN is adding additional camera angles. Some of those new views will come from aerial cameras, while camera operators will also be able to be on the ice for shootouts and coming in and out of breaks.
Microphones on players and the goals will also bring people closer to the action.
The big picture: The league's regular season ratings last year were the lowest they've been in 10 years. ESPN and Turner Sports nabbed NHL rights for the next seven years following a 10-year contract between the NHL and NBC.
The seven-year deal, announced in March, gives the network's roughly 15 million paid ESPN+ subscribers access to roughly 1,000 out-of-market matchups.
What's next: To properly assess the new technology, I think I will have to watch both games of tonight's Opening Night doubleheader.
3. The creator economy isn't democratizing content
The creator economy was supposed to democratize media, but it turns out that a small portion of creators still reaps the most revenue for their work across multiple platforms, Sara reports.
Why it matters: New tipping and micropayments features might make it easier for smaller creators to get paid. But for now, much of the creator economy is still supported by pricier subscriptions, forcing consumers to be selective.
Driving the news: Data revealed as a part of a massive Twitch hack last week found that this year the top 1% of all streamers earn more than half of all revenue on the platform, per the Wall Street Journal.
Video: While a handful of creators have made substantial money, the vast majority of earners on Twitch have made less than $120 this year so far, per the report.
Newsletters: The top 10 publications on Substack collectively make more than $20 million a year in subscription revenue, while less popular newsletters typically make less than $100,000 annually.
Podcasts: The top 1% of podcast earners make the vast majority of podcast ad revenue, although efforts to broaden podcast revenue through new creator programs at Apple and Spotify might help more creators get paid.
Social: A report from TechCrunch last month found that Twitter's new "Super Followers" feature, which allows people to tip their favorite creators, only brought in $6,000 in its first two weeks.
4. Whistleblower, Oversight Board plan meeting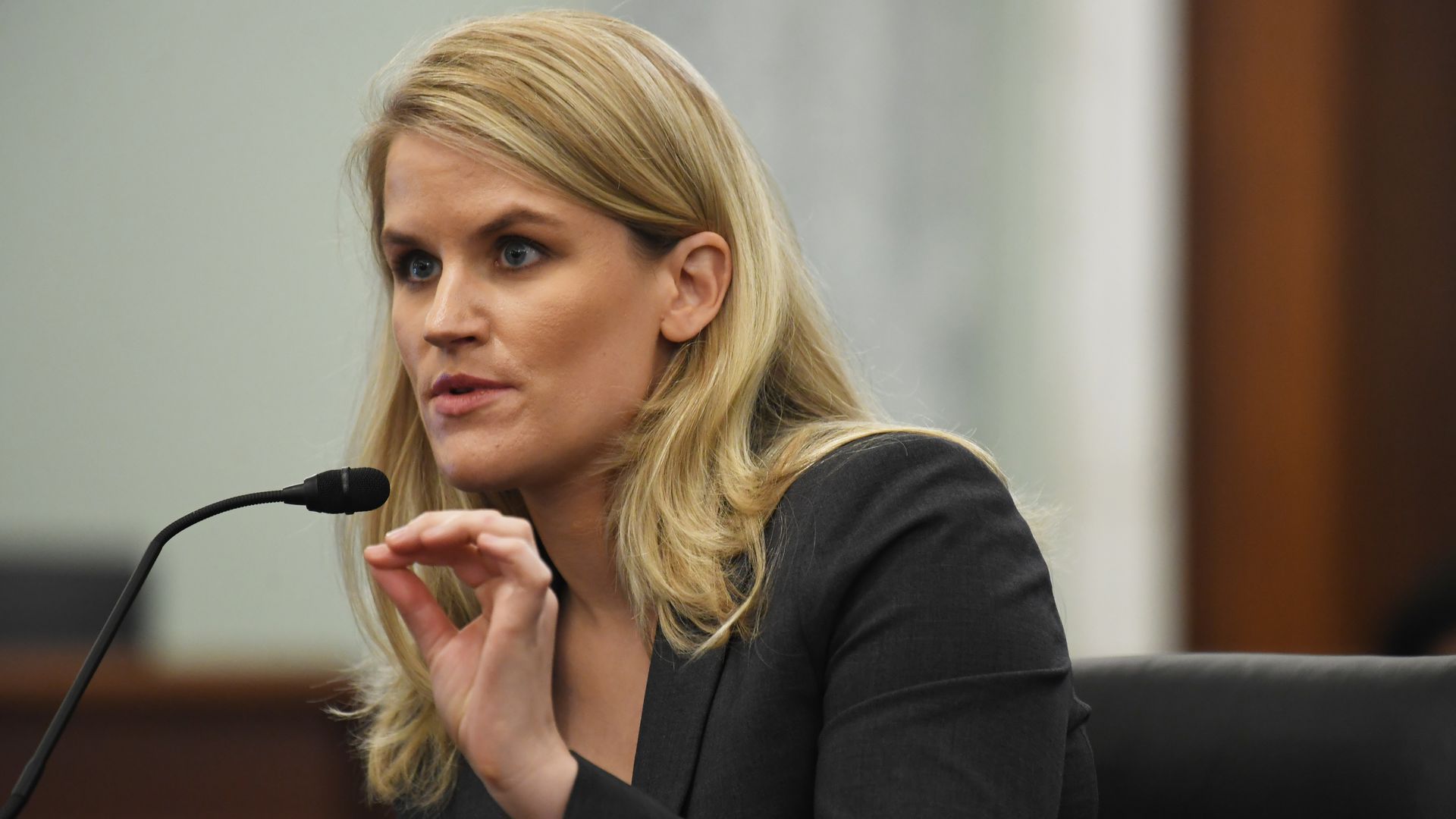 Facebook whistleblower Frances Haugen said Monday she will meet with the social media company's Oversight Board sometime in the coming weeks, Axios' Ivana Saric reports.
In accepting the invitation, Haugen said that Facebook has lied "repeatedly" to the board in the past.
Why it matters: Last week, Haugen urged lawmakers to regulate Facebook, saying it knows its algorithms can lead teens to pro-anorexia content and that it boosts extreme content more likely to elicit a reaction from users.
The Oversight Board said in a statement it wants to "gather information that can help push for greater transparency and accountability."
The big picture: Facebook established and funded the Oversight Board in 2020 to provide an independent review of its content moderation decisions.
5. Take note
On Tap
Trading Places
Former Amazon Web Services executive Charlie Bell started at Microsoft after the two Seattle-area tech giants settled a dispute over the non-compete clause in Bell's contract with Amazon, per GeekWire.
ICYMI